18th century salterio
admin
Here is a beautiful salterio, hammered dulcimer or psaltery.
It's a trapezoidal-shaped salterio with quite an unusual number of bridges – six. It has two sound holes, decorated throughout with foliage and garlands of flowers.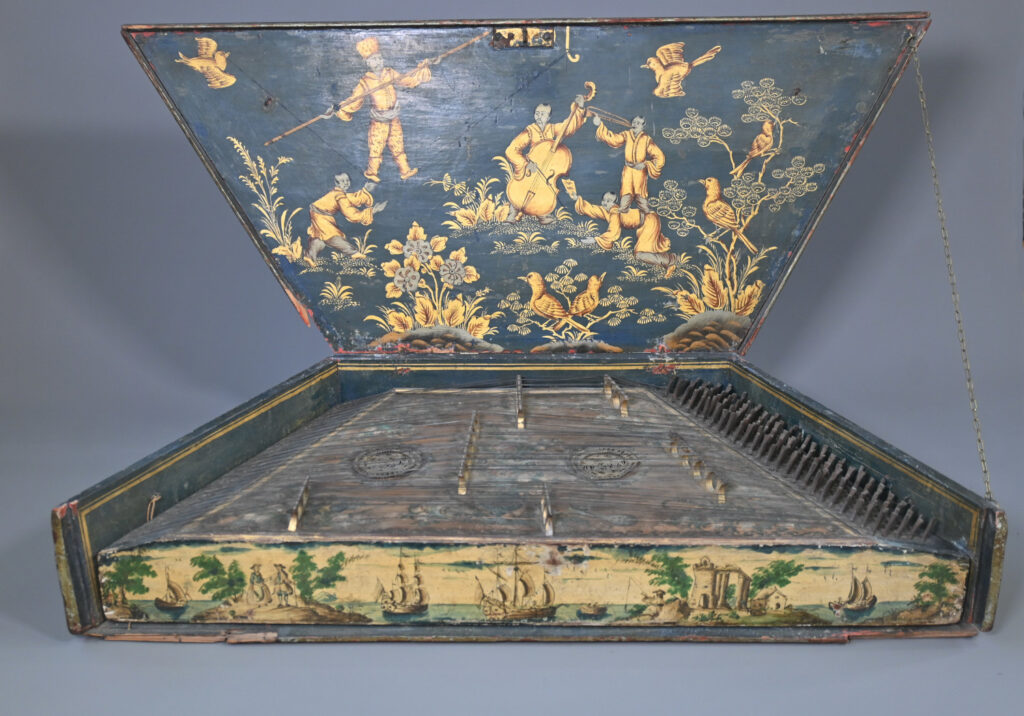 The front of the instrument features a Mediterranean bay, which seems to be Catalan in style. There are ships and painted figures. These polychrome images are reminiscent of those found on Catalan ceramics from the 17th and 18th centuries. We can see a couple, a fisherman and a picturesque building with the wonderful blue ocean and sky, dotted with a few birds. The ships are brigantines and keelboats, which were the most common at the time.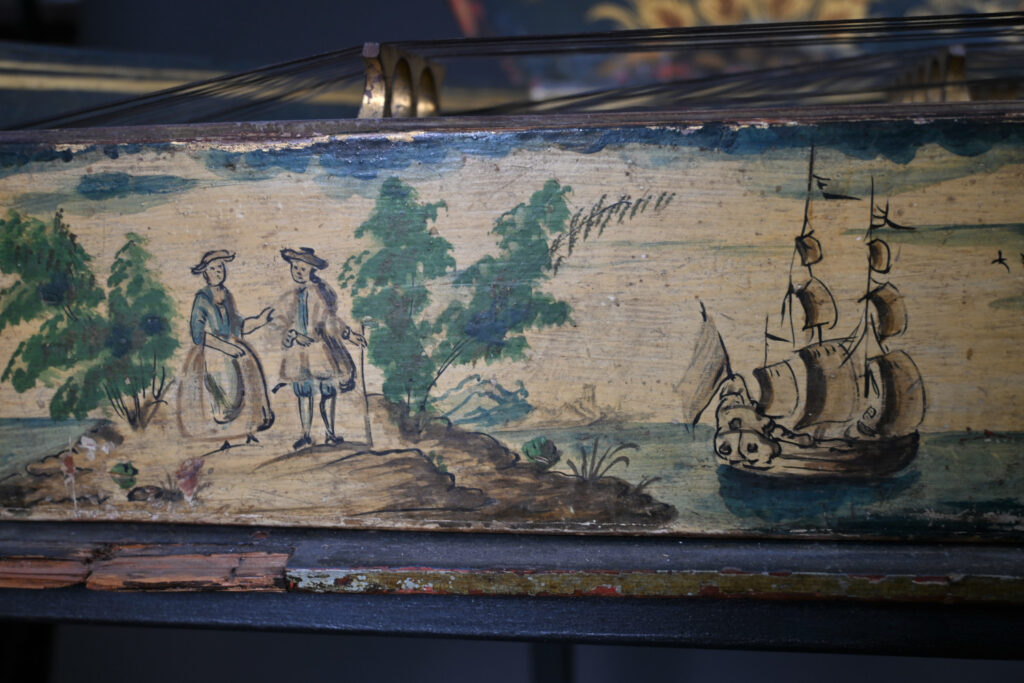 The inside of the cover of the case is decorated with spectacular chinoiserie. Chinoiserie was a fashion in the 18th century. It comes from the French word 'chinois' which means Chinese and takes its inspiration from art and design from Asian countries such as China and Japan. Here, a man is walking on a tight-rope, accompanied by musicians and surrounded by exotic birds, flowers and plants.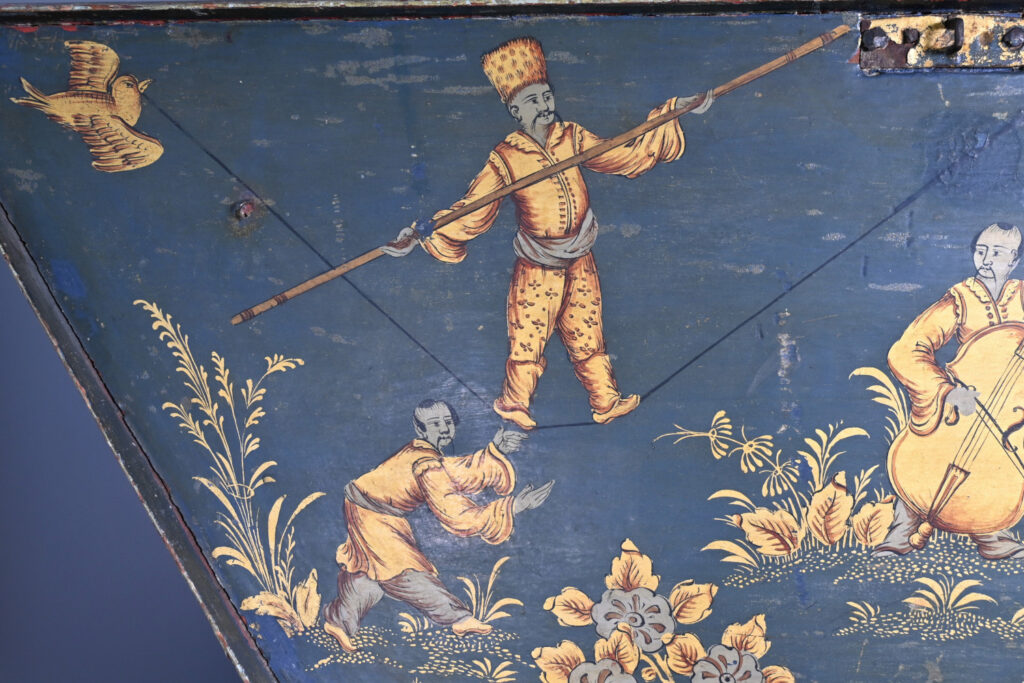 The outside of the cover also features chinoiserie with characters and plants and foliage in what seems to be a garden. This type of salterio was played in countries like Italy and Spain by the upper-class aristocracy. It could be played using the battuto technique, which used hammers or sticks, or using the pizzicato or plucked technique. We believe the instrument was made in Spain. Similar instruments can be found in the Museo de la Música de Barcelona which have the same Catalan-style Mediterranean bay decoration as this one. There are three examples: example one, example two, and example three.
It's truly a spectacular instrument.