Seven-keyed cocuswood flute – MONZANI, Tebaldo
admin
This is a nice and typical example of a Cocuswood flute made by the famous Italian-born, turned Englishman, Tebaldo MONZANI (1762-1839). It is a three-piece construction. Two head joints are supplied, rather than just one head joint with a tuning slide. [Tuning slides often cause cracking in the wood.] There was no need therefore, for a corps de rechange either. The two head joints differ in terms of the embouchure, which is in a slightly different position (around 4 mm). With head joint 1, the flute plays at a pitch of around a =444 Hz. Then with head joint 2, it plays at around a=440 Hz. The instrument has seven, silver hallmarked keys and comes in its original case.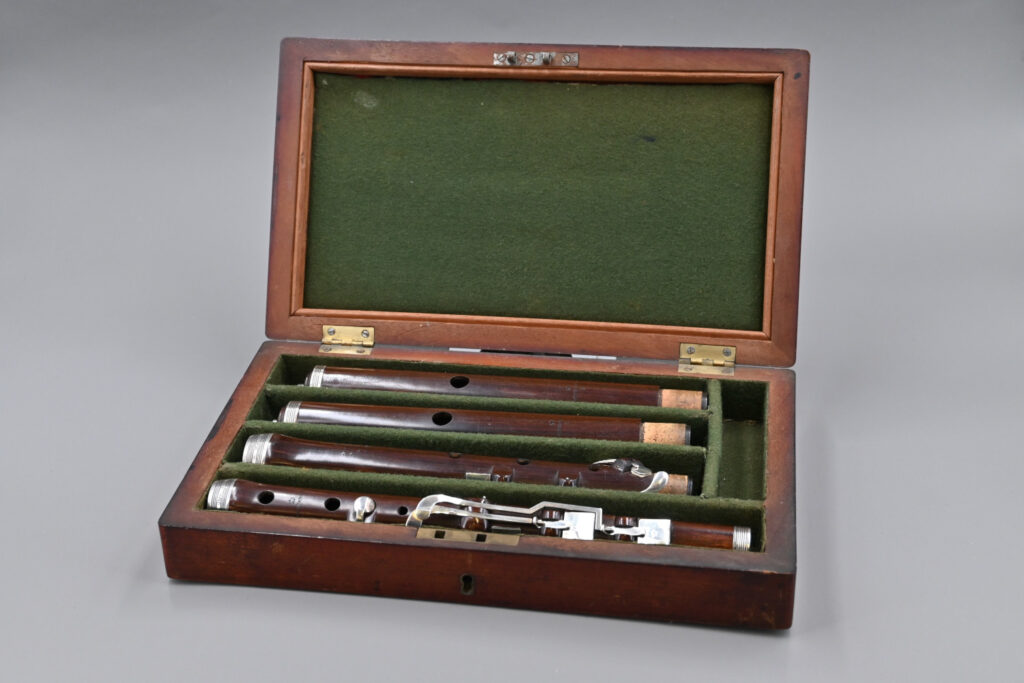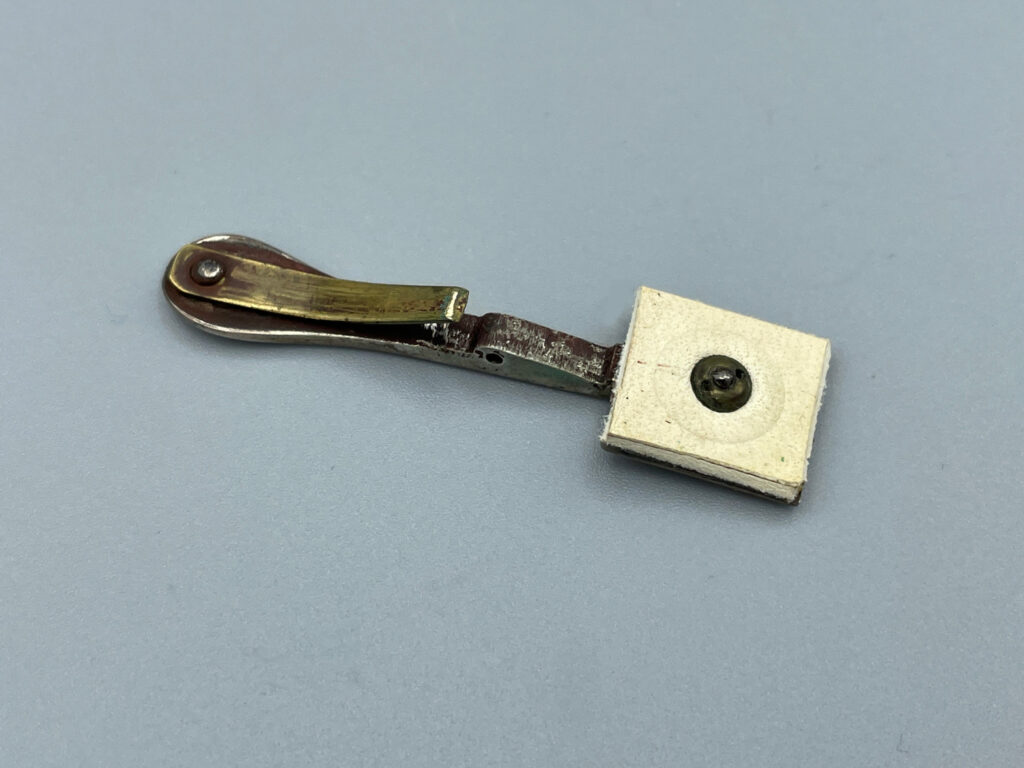 Monzani's flutes had a number of special features and this one is no exception. The flute has a reverse tenon at the head joint and an oblique G# key. The keys flaps are also very interesting. They are flat with a fixed protruding threaded screw. Over this, a perforated flat pad is incorporated, which is fixed in place by a silver button (patent 1807). These pads were somewhat quieter than pewter ones and were intended to also improve the tone of the instrument. The flute also displays patented, silver sockets and cork-covered tenons (patent 1812). [The word PATENT is stamped on the wood]. Plus, it also incorporates the combined lower middle and foot joint.
Monzani's flutes are often much easier to date than others because they have so many markings and stamps. He moved his workshop several times to different addresses. According to the Langwill Index, Monzani was registered at the Dover Street address between 1814 and 1819.  The company was then called Monzani & Co. His partner then was Henry HILL (1781-1839), who was an instrument maker, music seller and publisher.  Monzani also tended to give his instruments serial numbers . This one has the number 1645 and was made in 1818. The silver hallmarks also show that year.  Yet, we should remember that sometimes the hallmarks may have been made and put on the rings earlier than they were used for the instrument. The silver keys have the stamp of a crown. The hallmarks on the rings include a sovereign's head, a lion passant and the letter c. It also includes the hallmark TH HH: Teobaldo Monzani Henry Hill.
This MONZANI flute plays very nicely with a very bright and colourful sound, which is typical for the Romantic period.