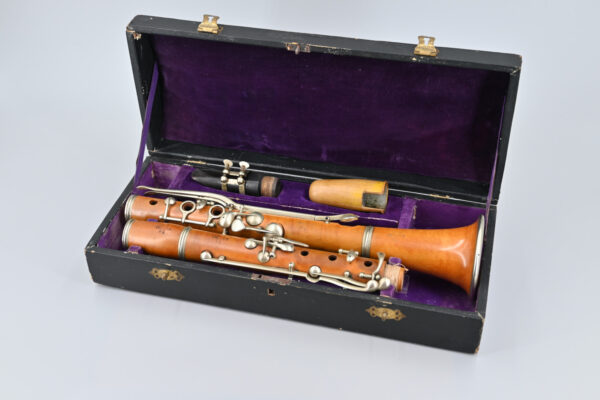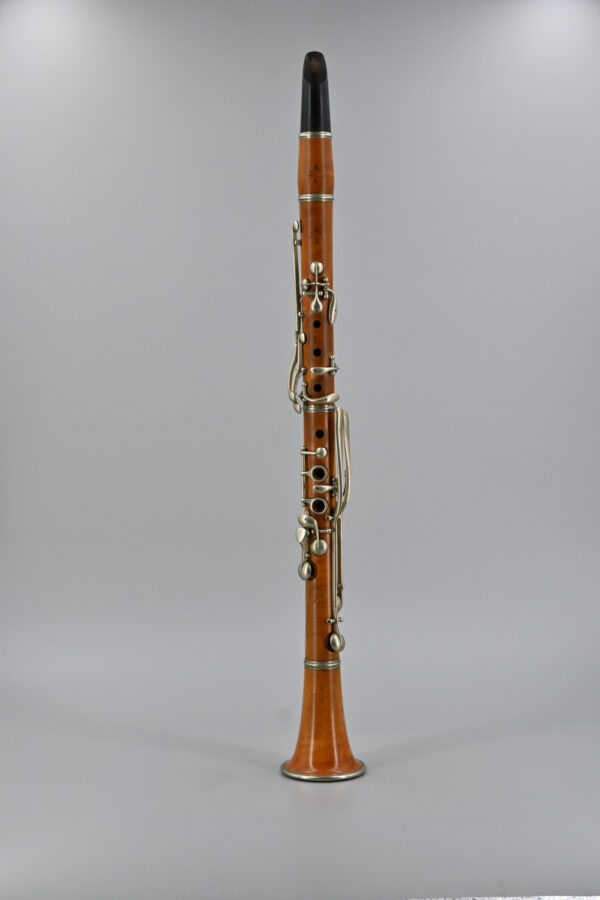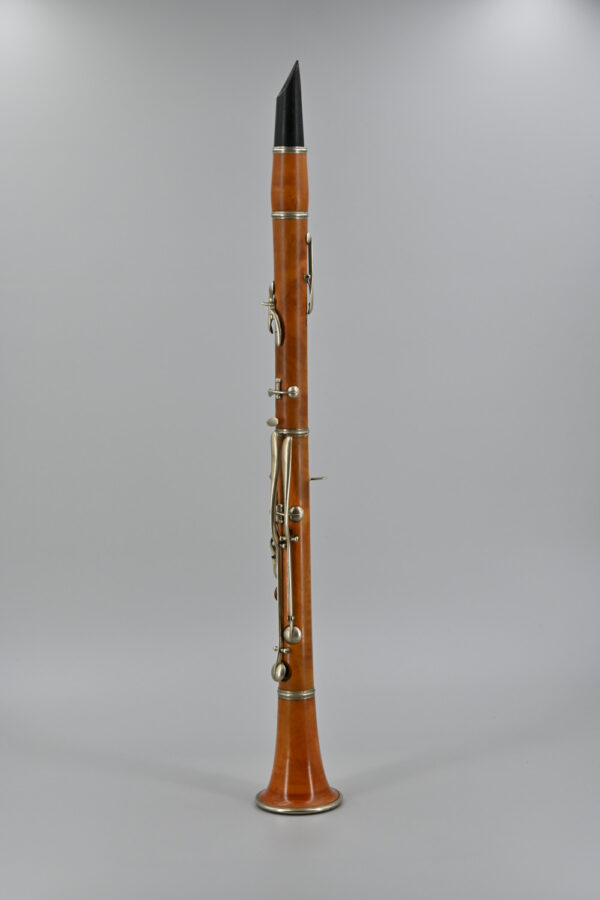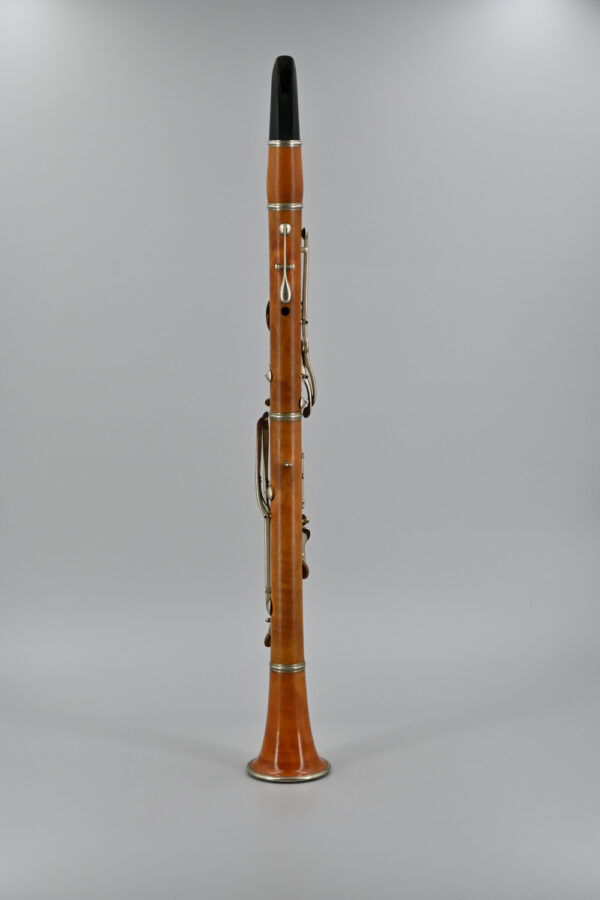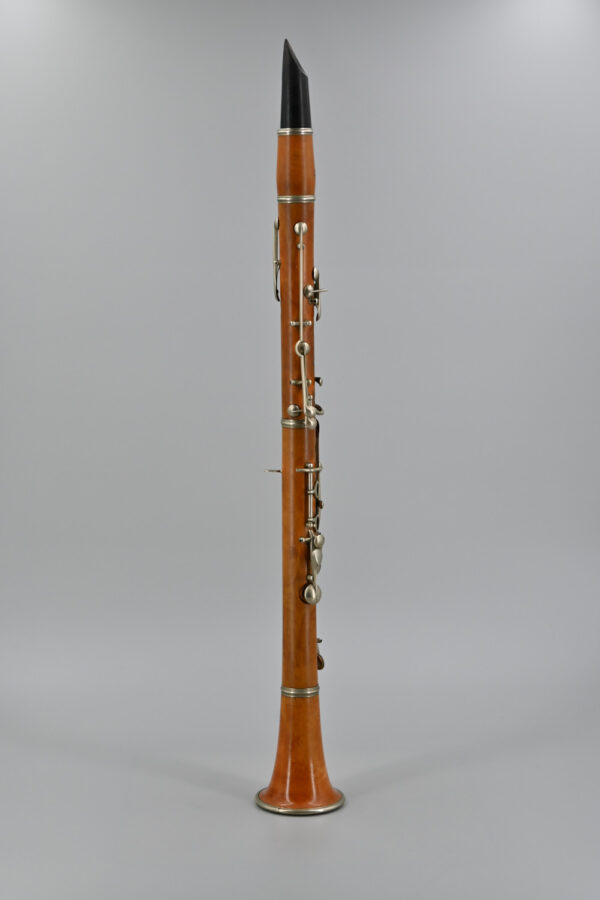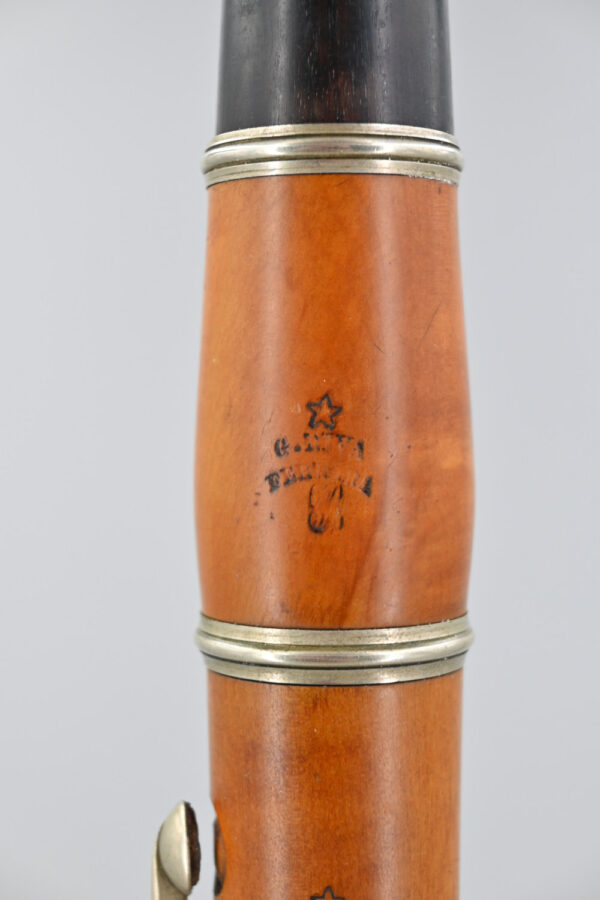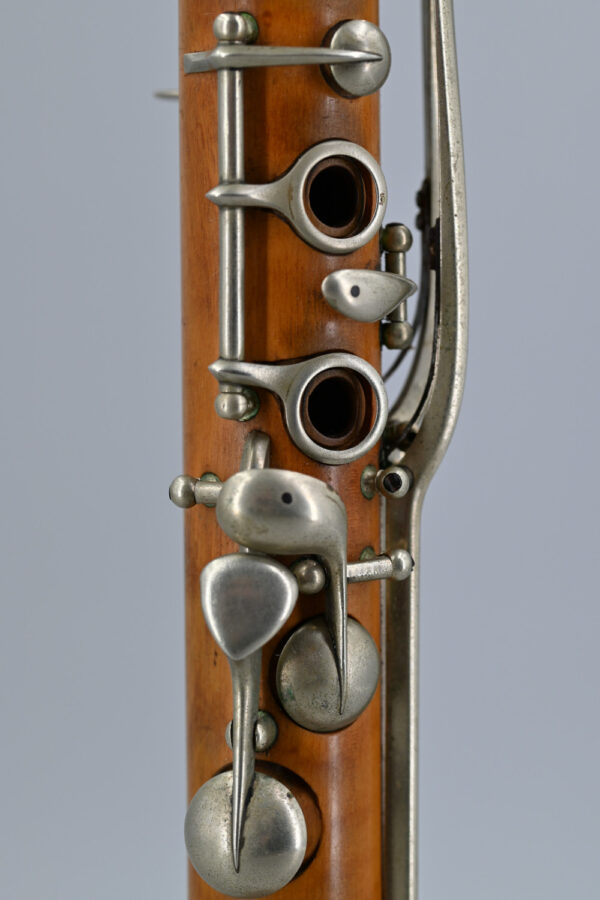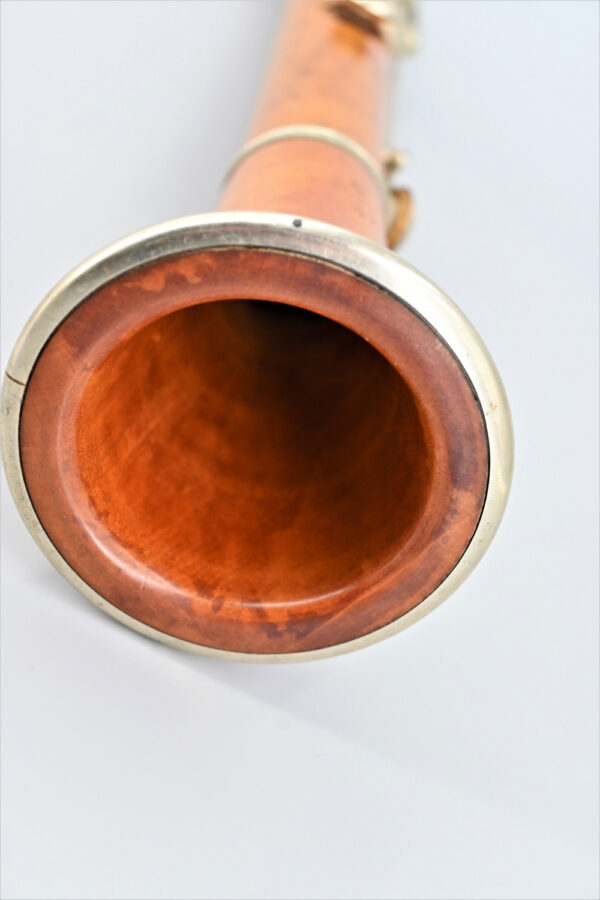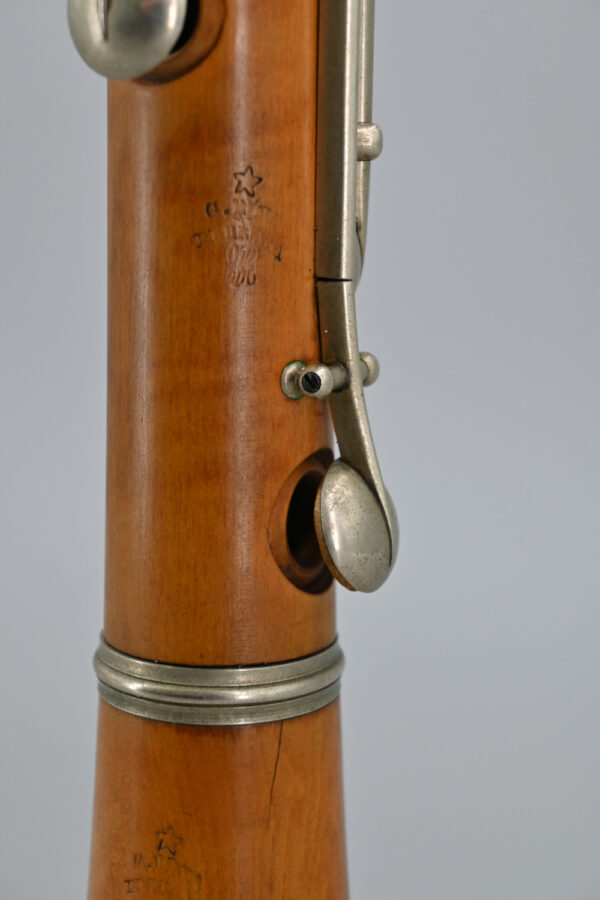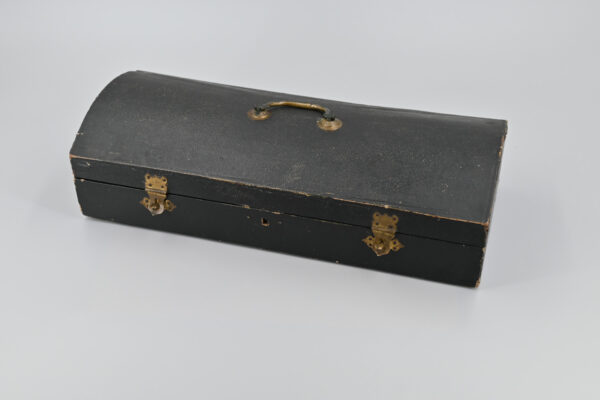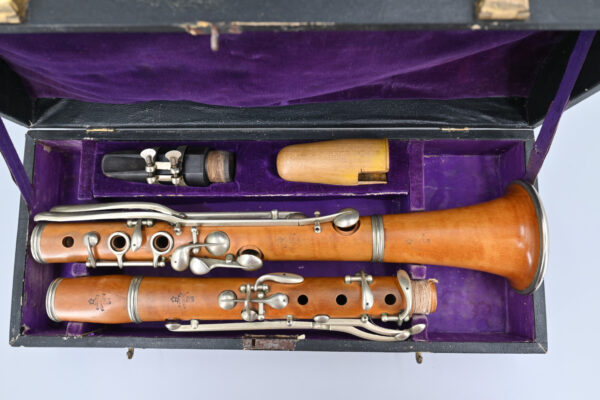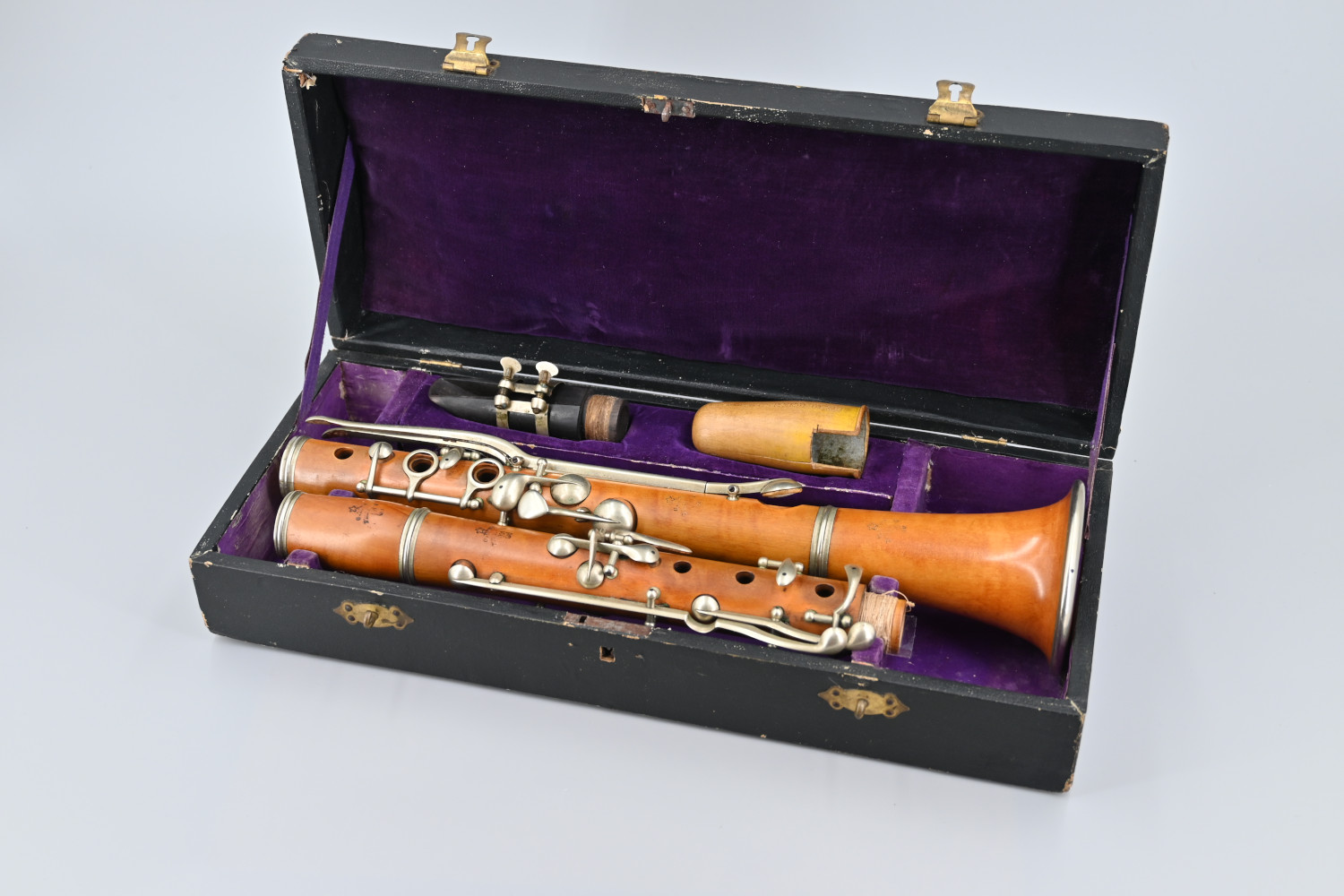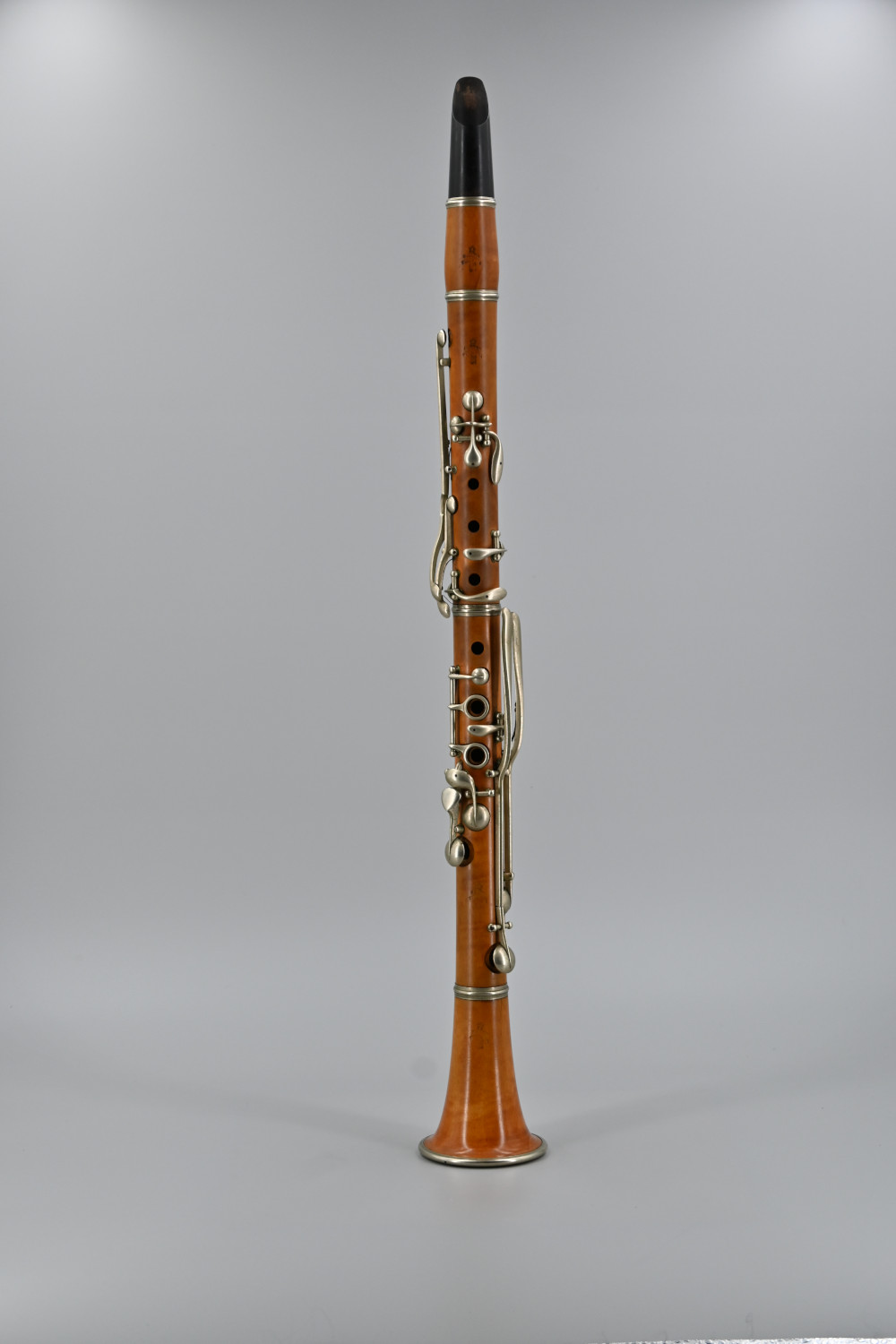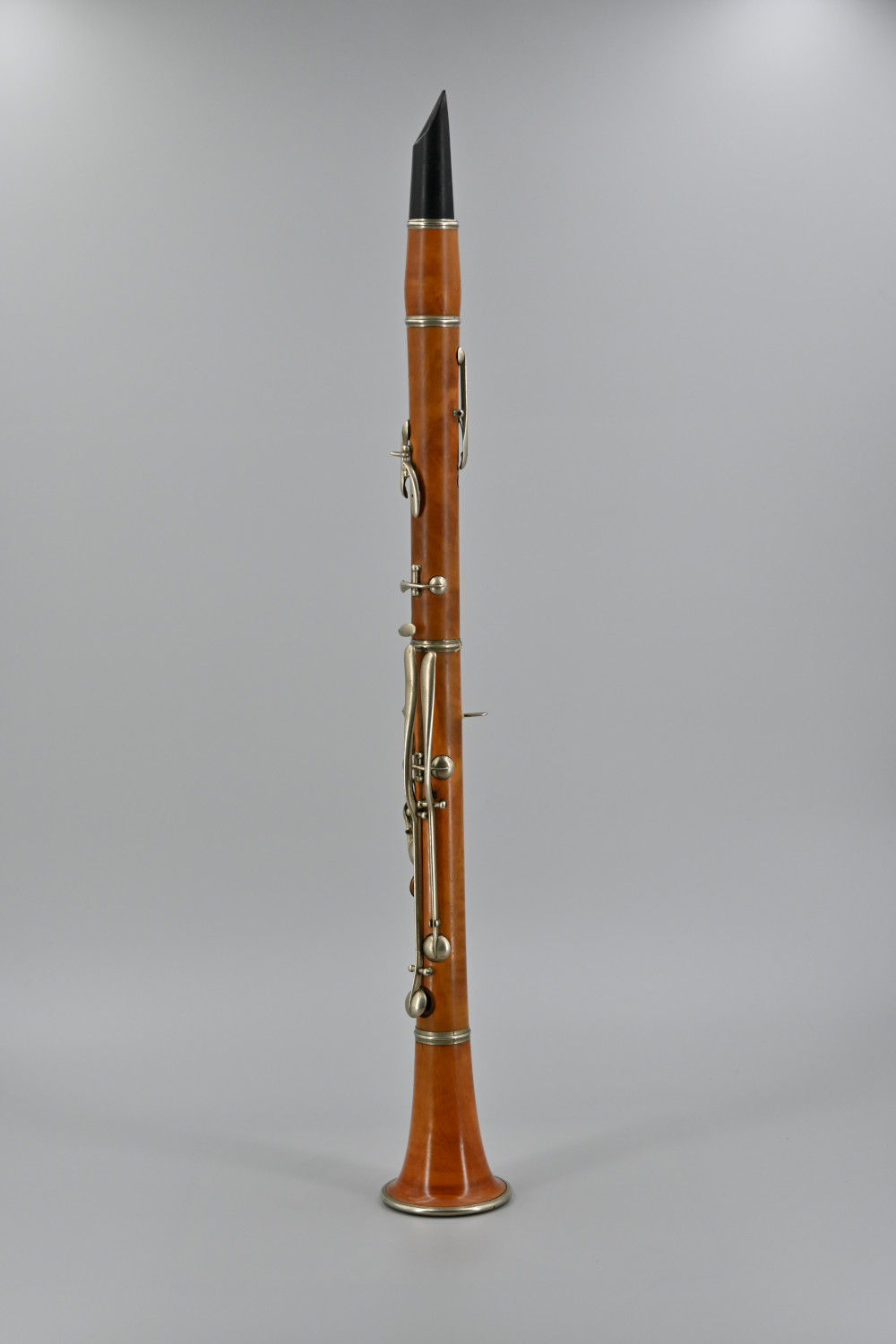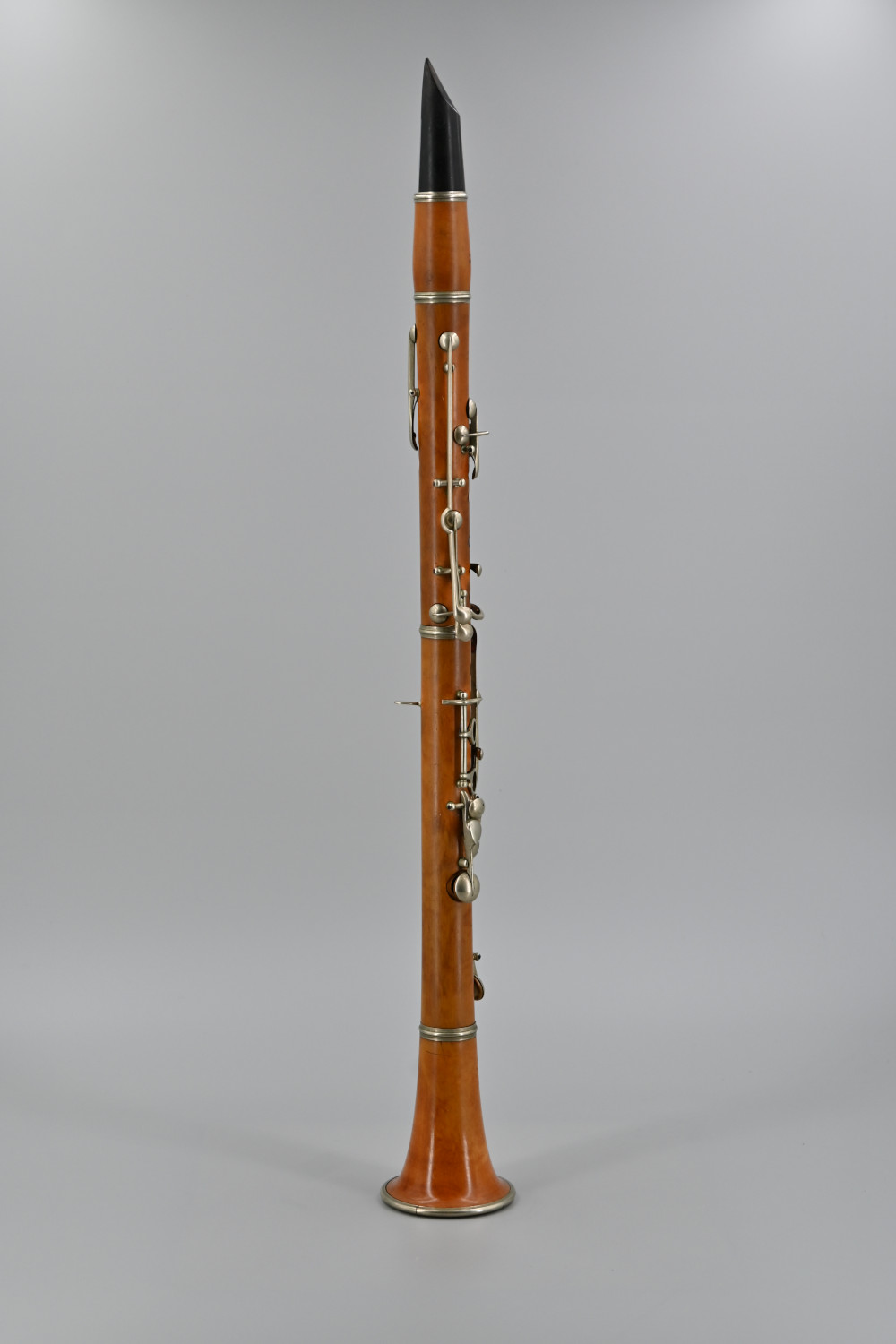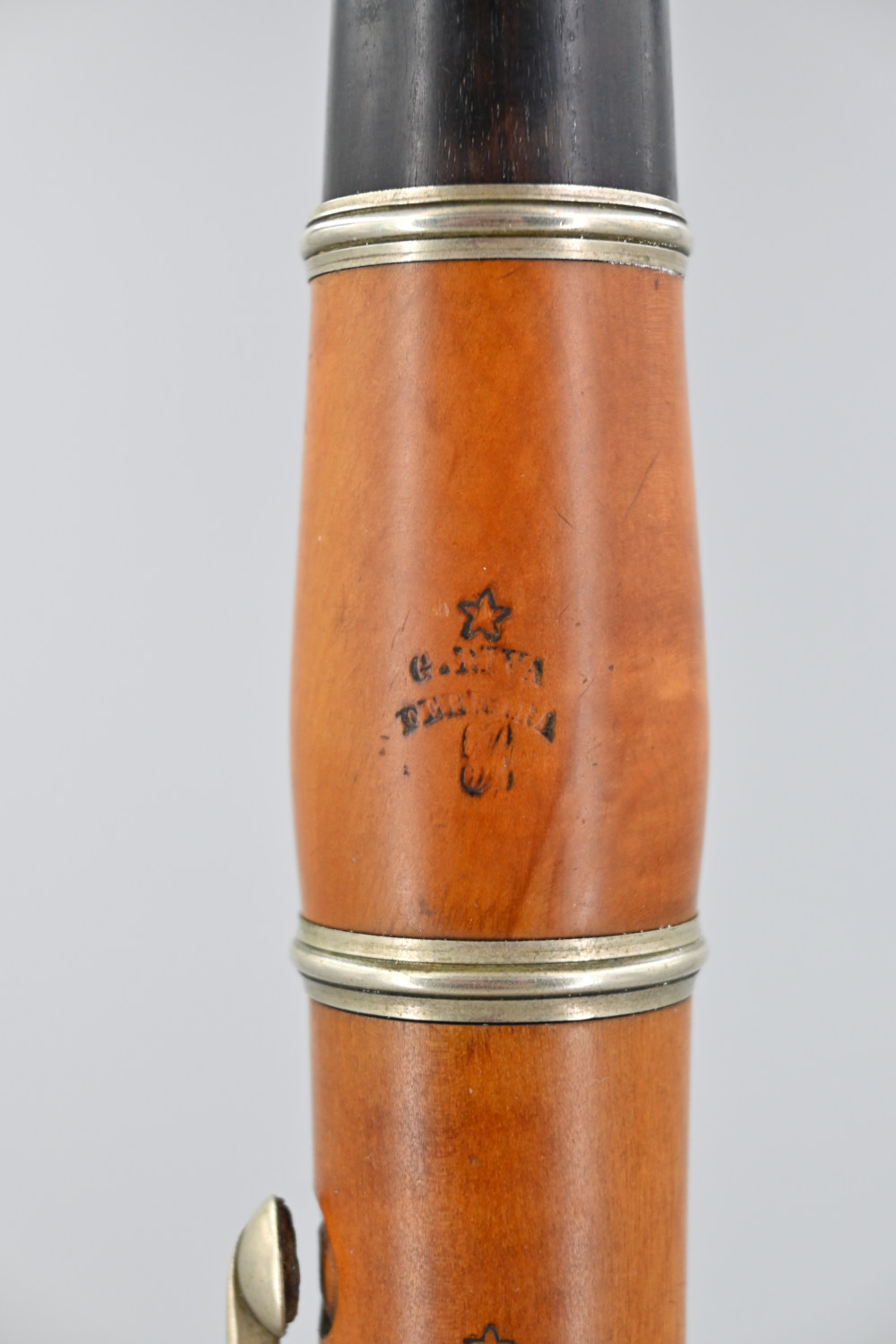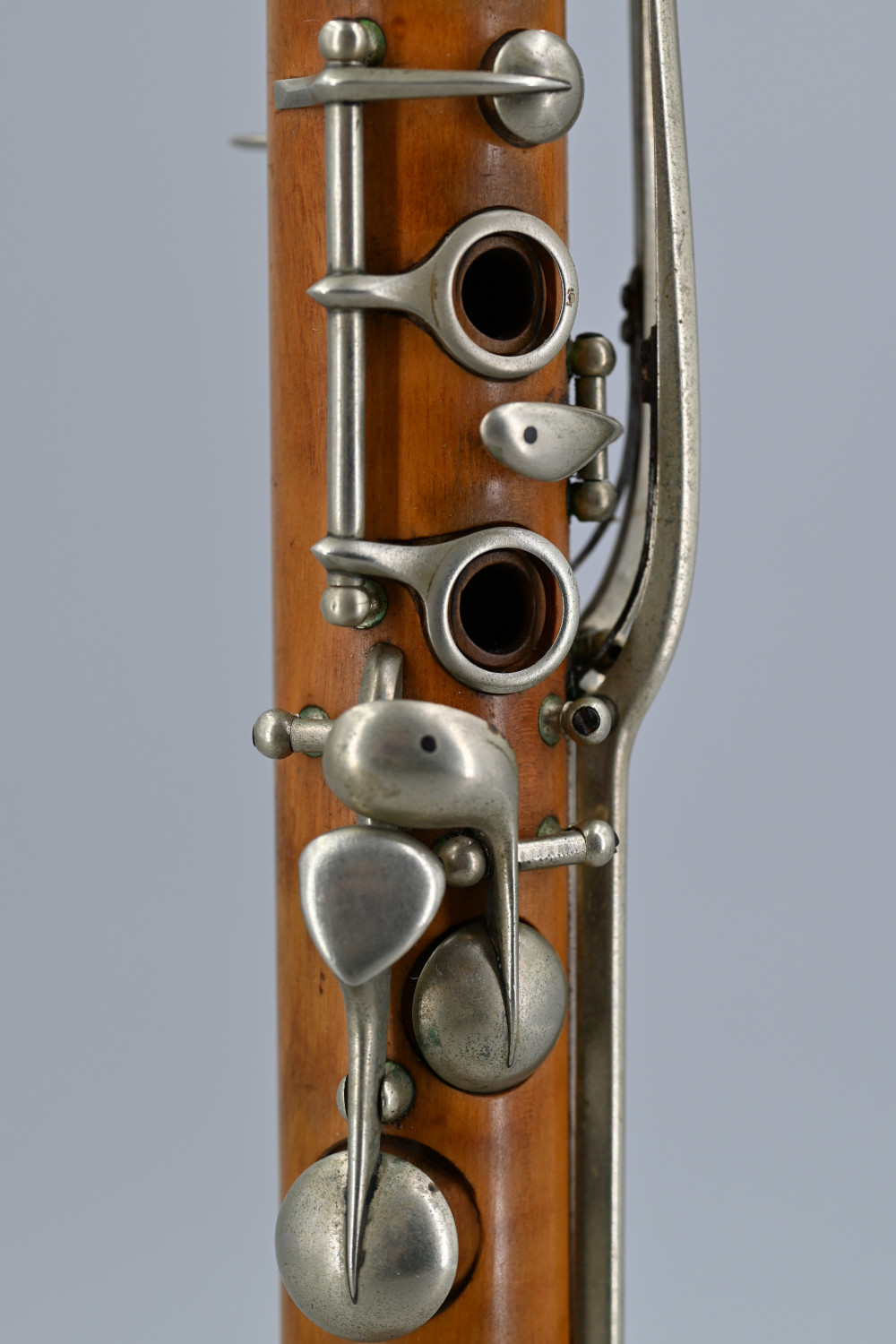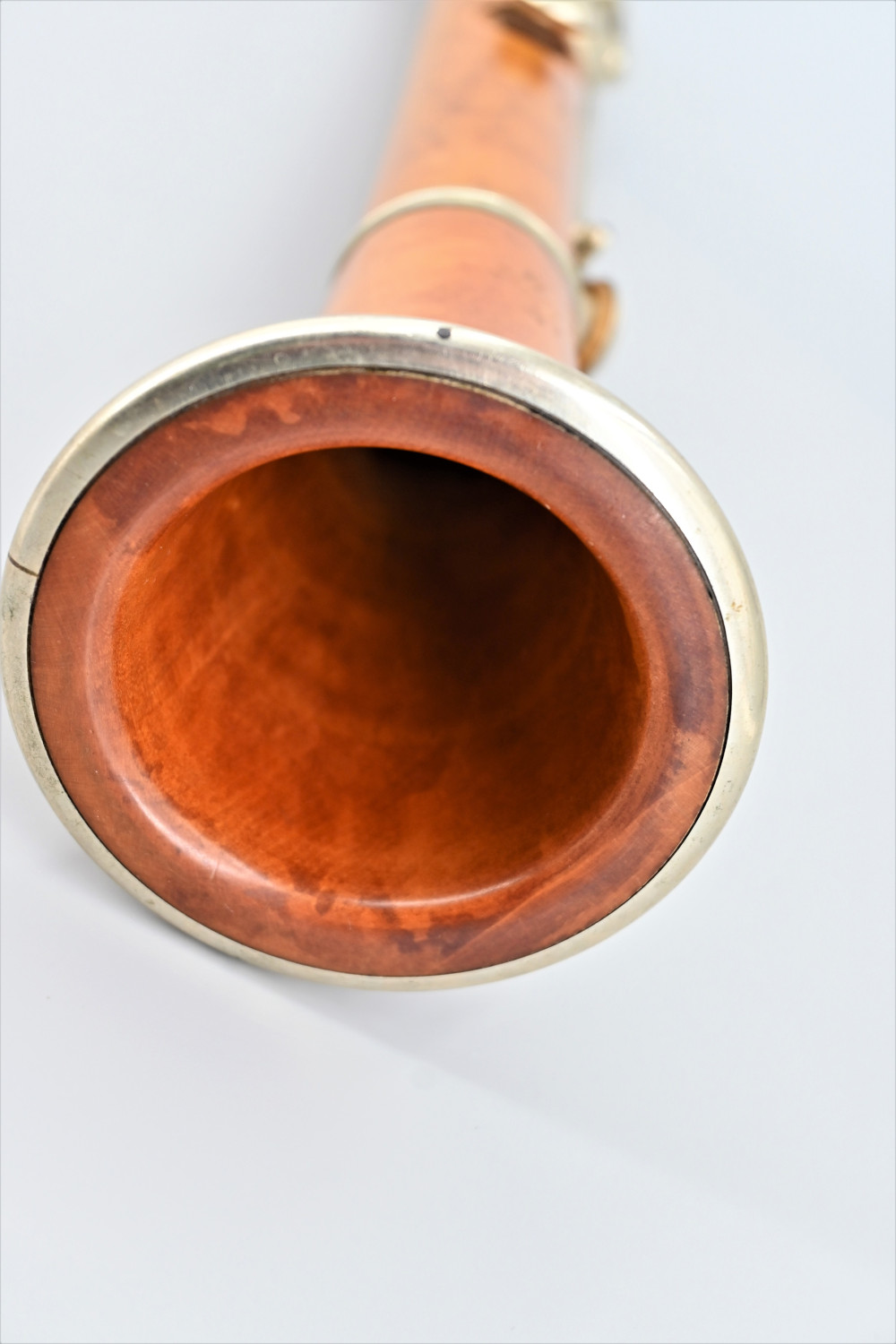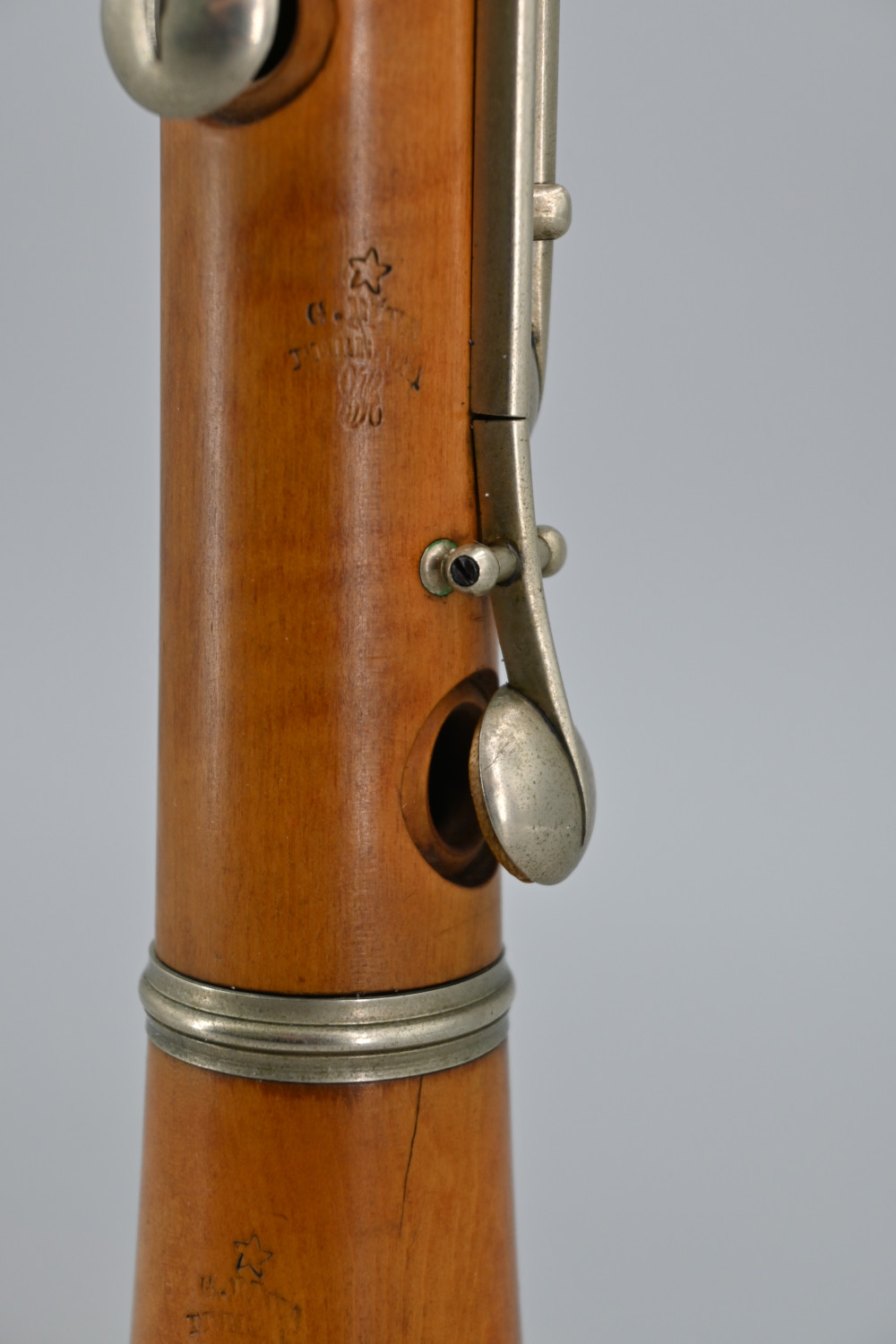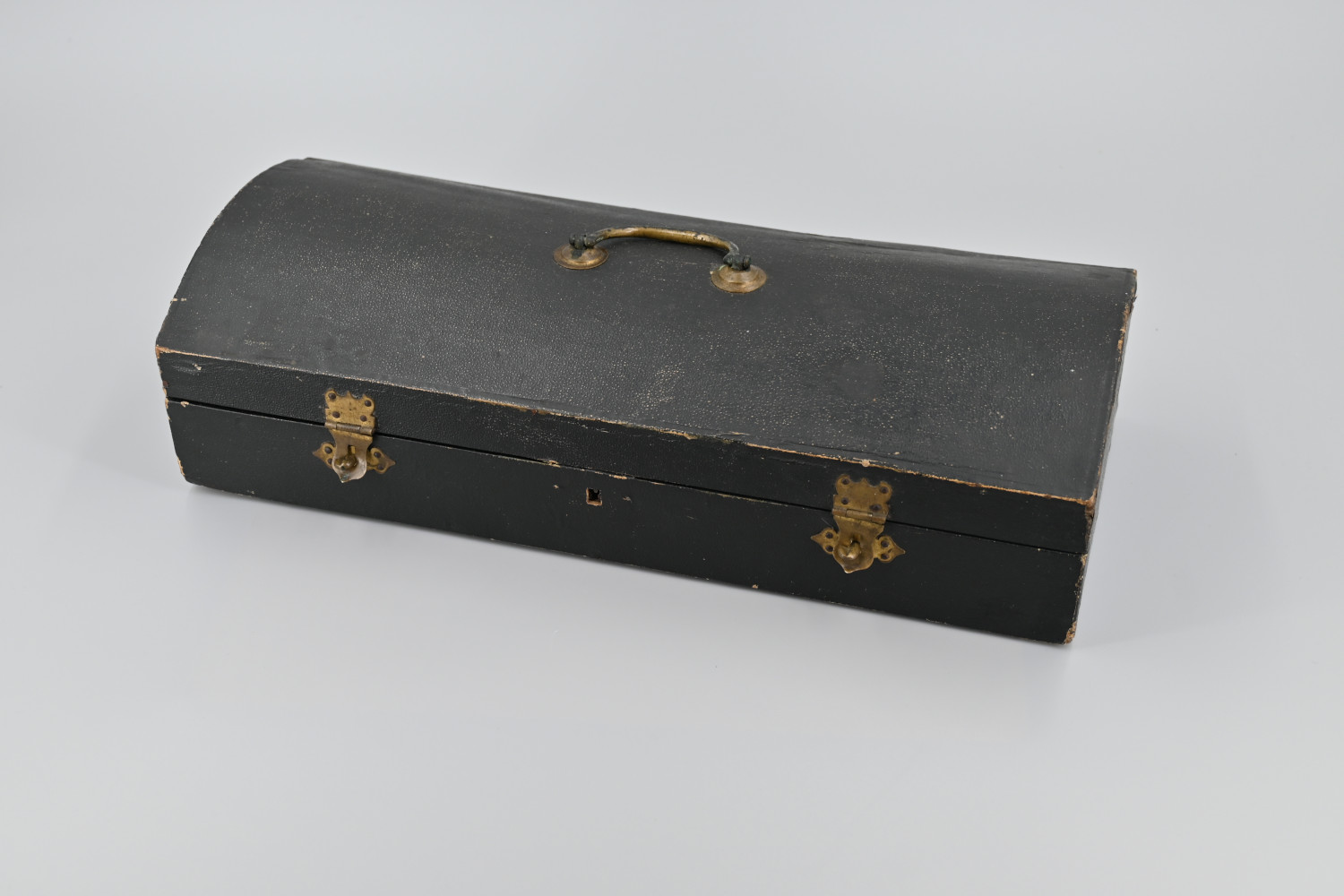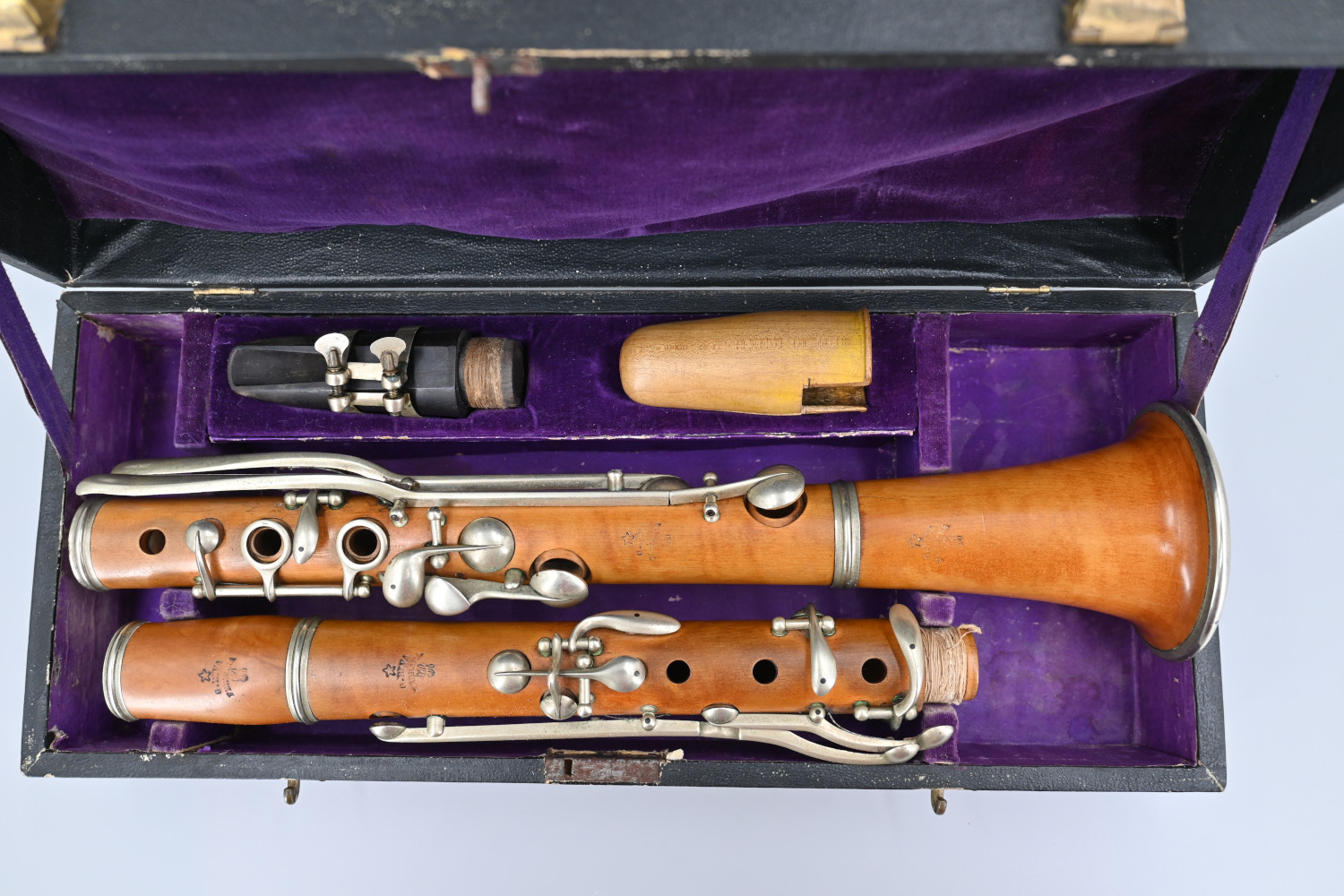 Clarinet – RIVA, Giacinto
1.050,00 €
Category
Clarinets
Maker
RIVA, Giacinto
Marks and inscriptions
[a star]
G. RIVA
FERRARA
(on all parts except mouthpiece)
Period
1830-1900
Place of origin
Italy
Description
B-flat boxwood clarinet with nickel silver rings and keys by Giacinto Riva
Materials
Boxwood, nickel silver
Dimensions
Total length 647 mm (inc. mouthpiece)
Weight 474 g
Weight with case 985 g
Condition
Sold as is, for restoration
Accessories
Original case
Price (€)
€1,050.00
Ref
1038
Description
Thirteen-keyed B-flat clarinet by Giacinto RIVA
At last… we have an Italian instrument for sale! This 13-keyed B-flat clarinet is crafted in boxwood, with nickel silver rings and keys. The workmanship is of a very high level and the boxwood has a lovely, aged honey colour. It is sold in its original case!
Giacinto Riva worked in San Giovanni in Persiceto in the province of Bologna, Italy between about 1839 and 1861. He then moved just under 50 kilometres away to Ferrara where he worked until 1872. It seems that Giacinto Riva made and successfully exhibited all kinds of woodwind instruments, including clarinets, oboes, bassoons and flutes.
We can date this instrument to around 1870. The condition is very good; however, it needs overhauling and a pad rechange to bring it into full playing condition again.
If you are interested in this product or need more information about it, please leave us a message using this form. We will get back to you shortly.