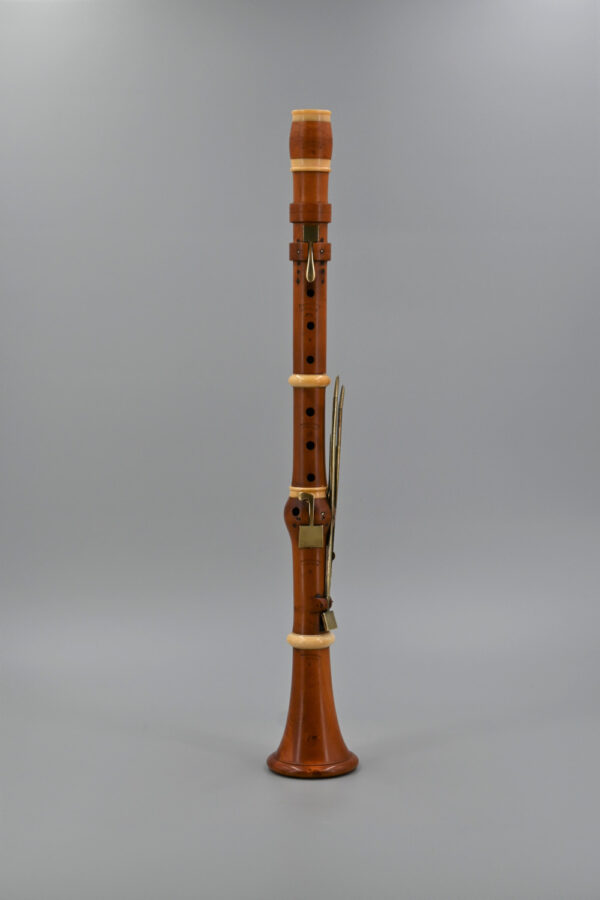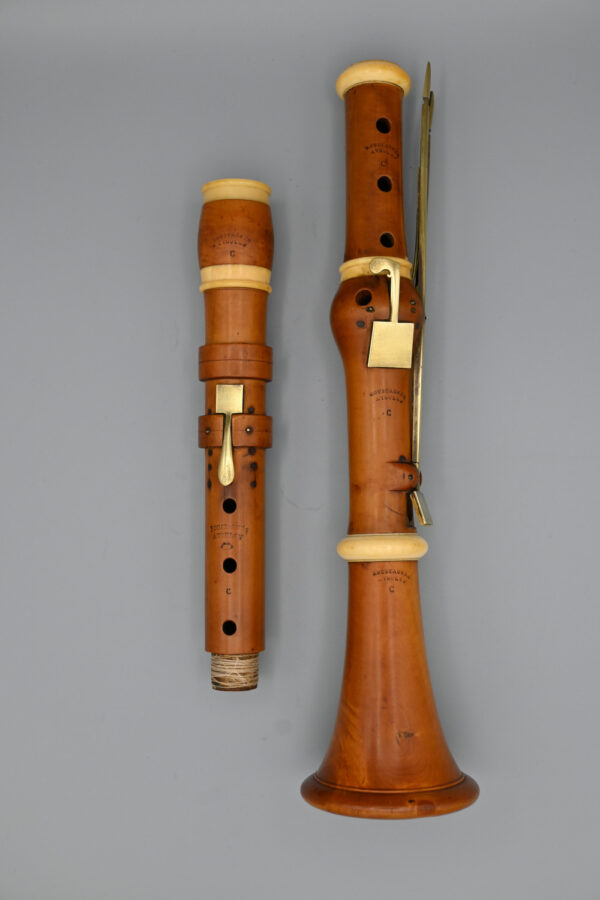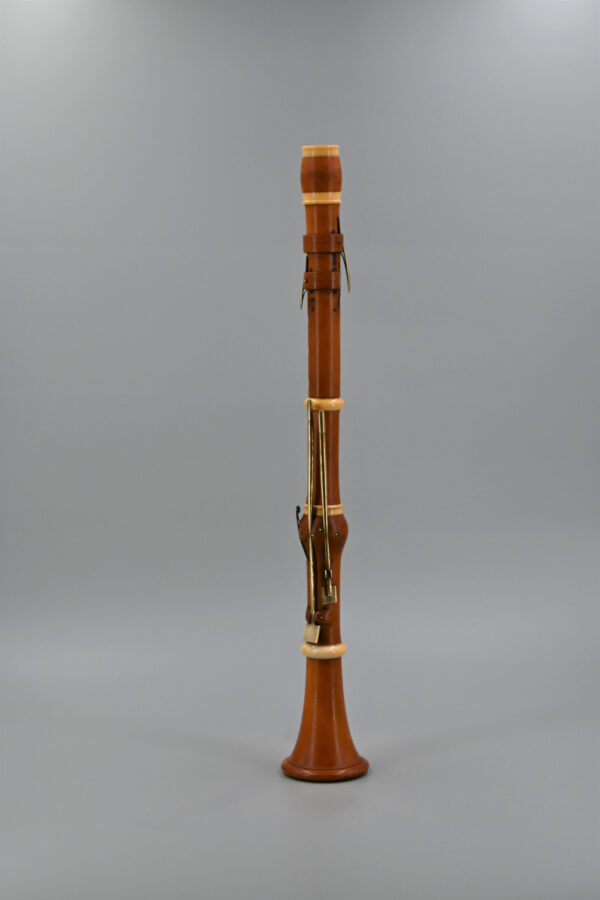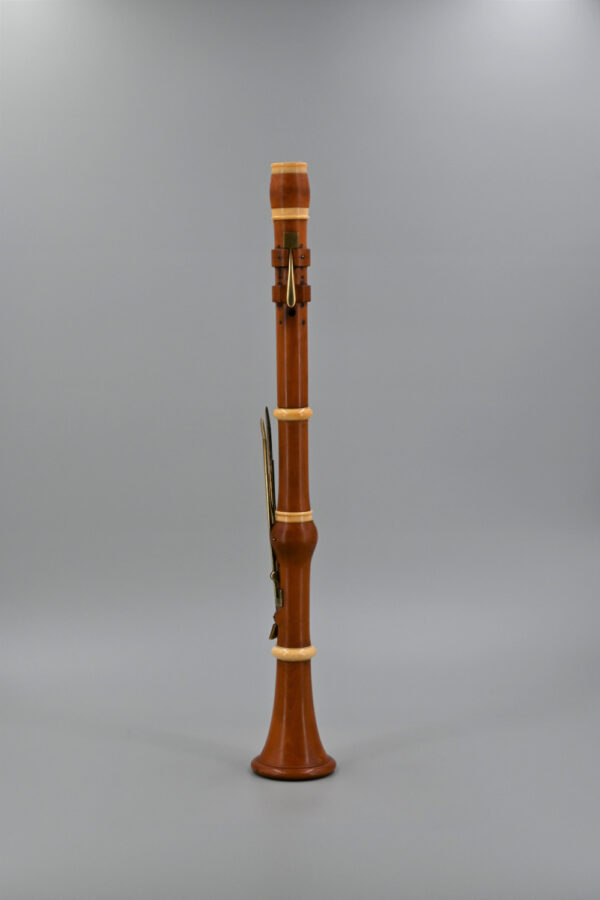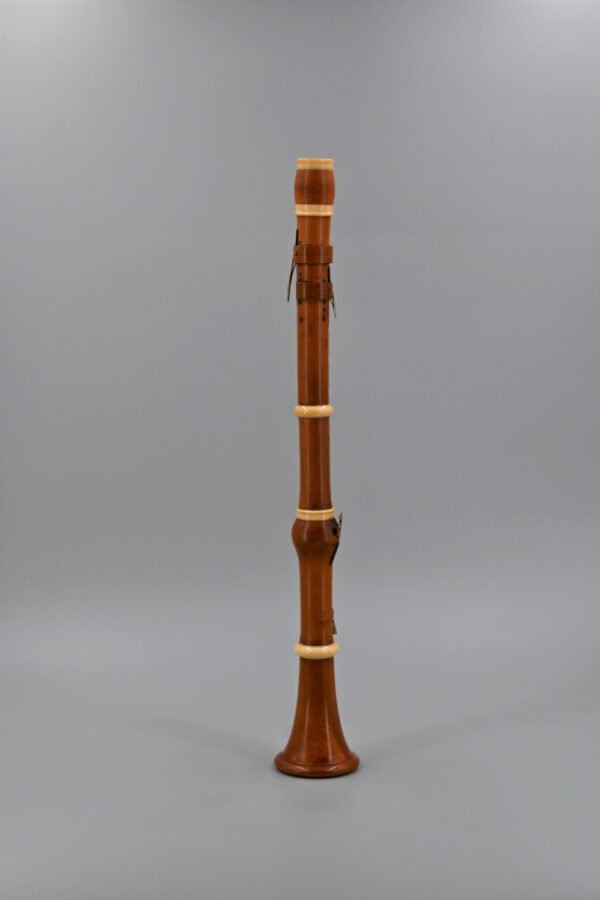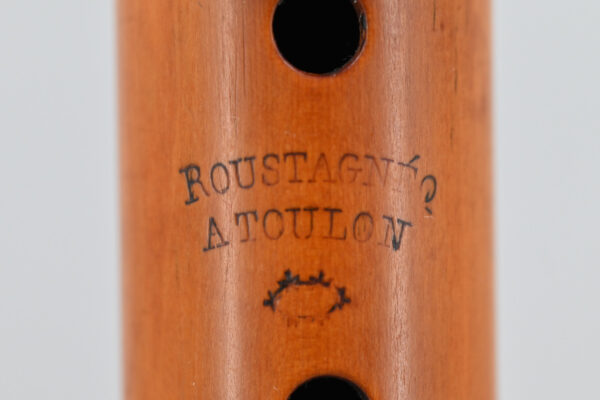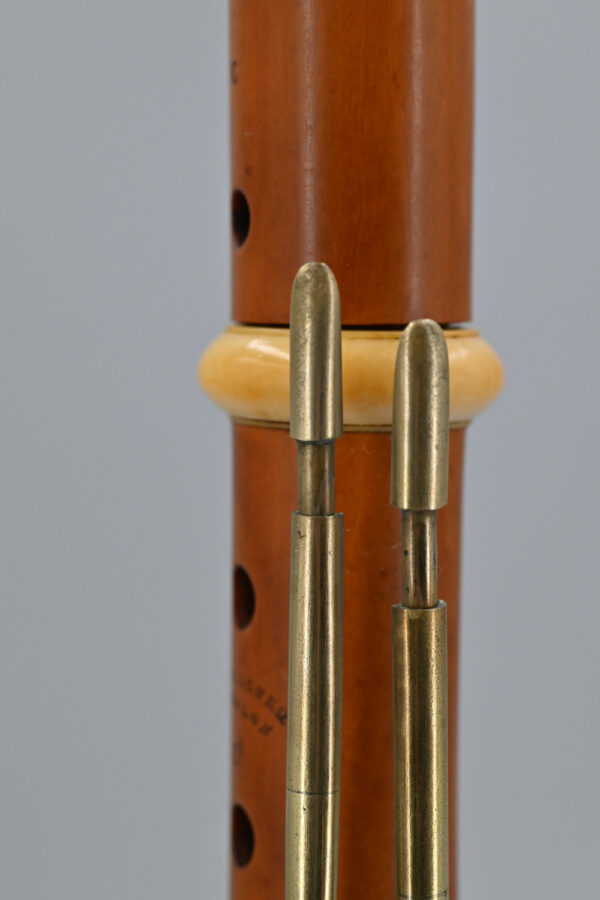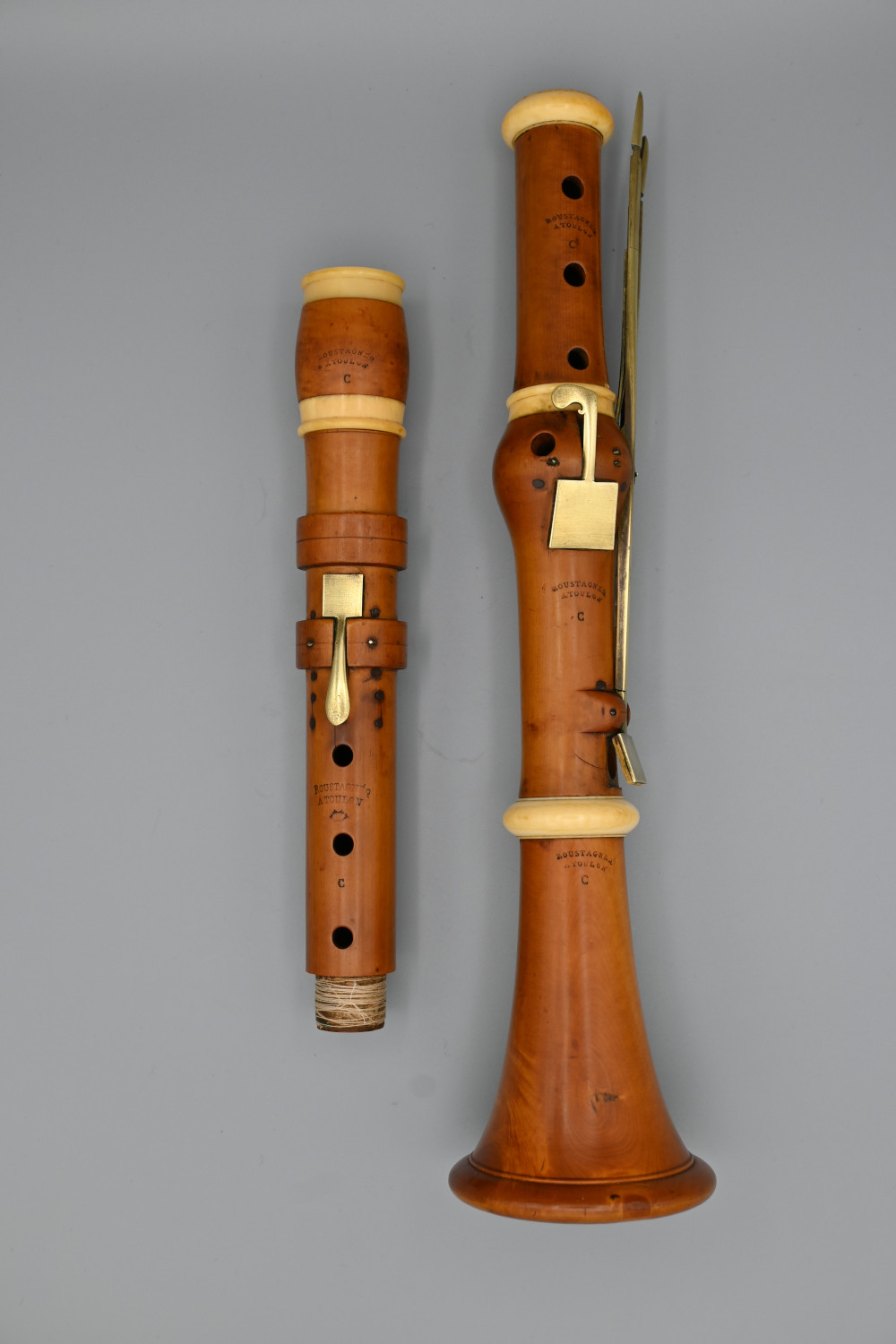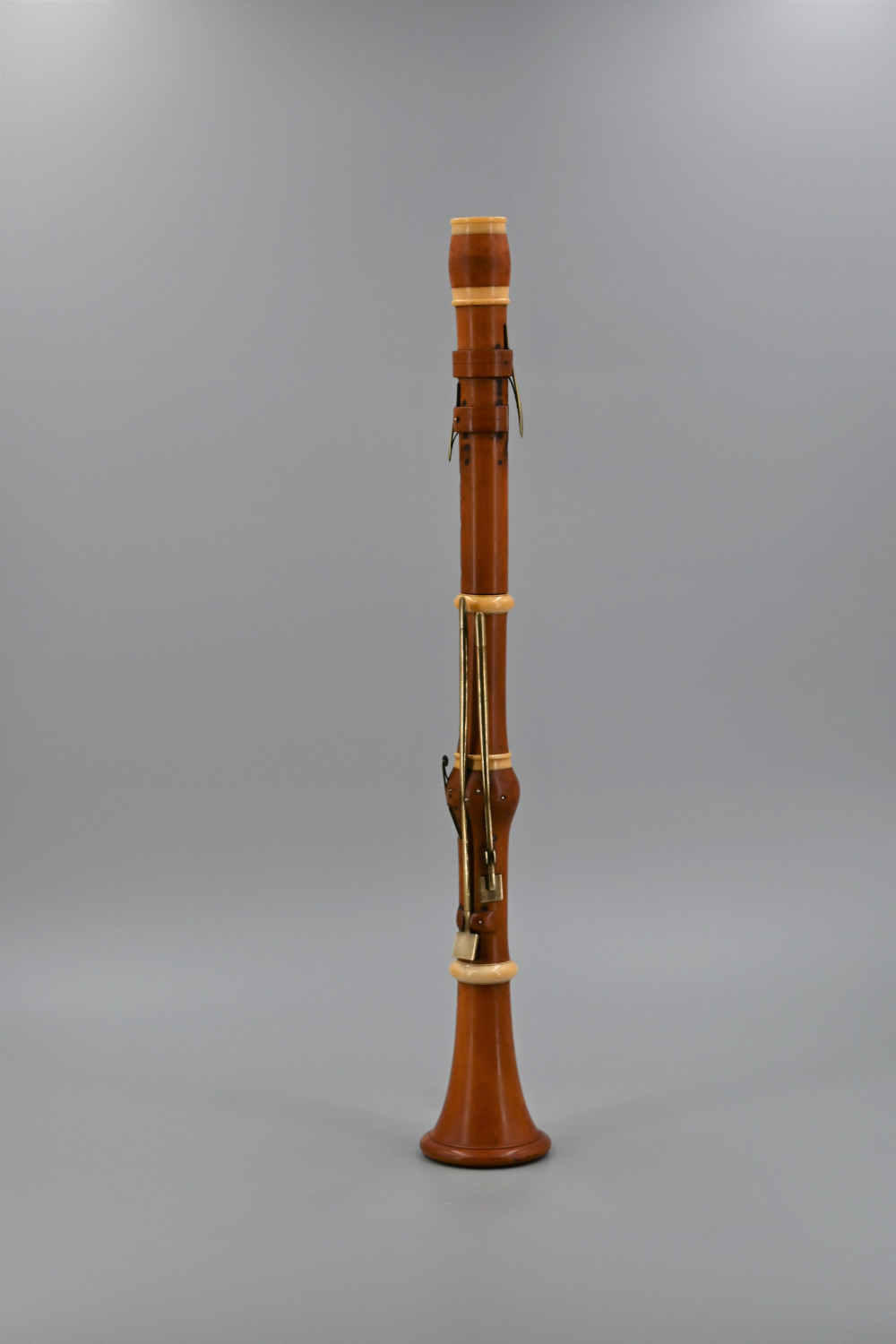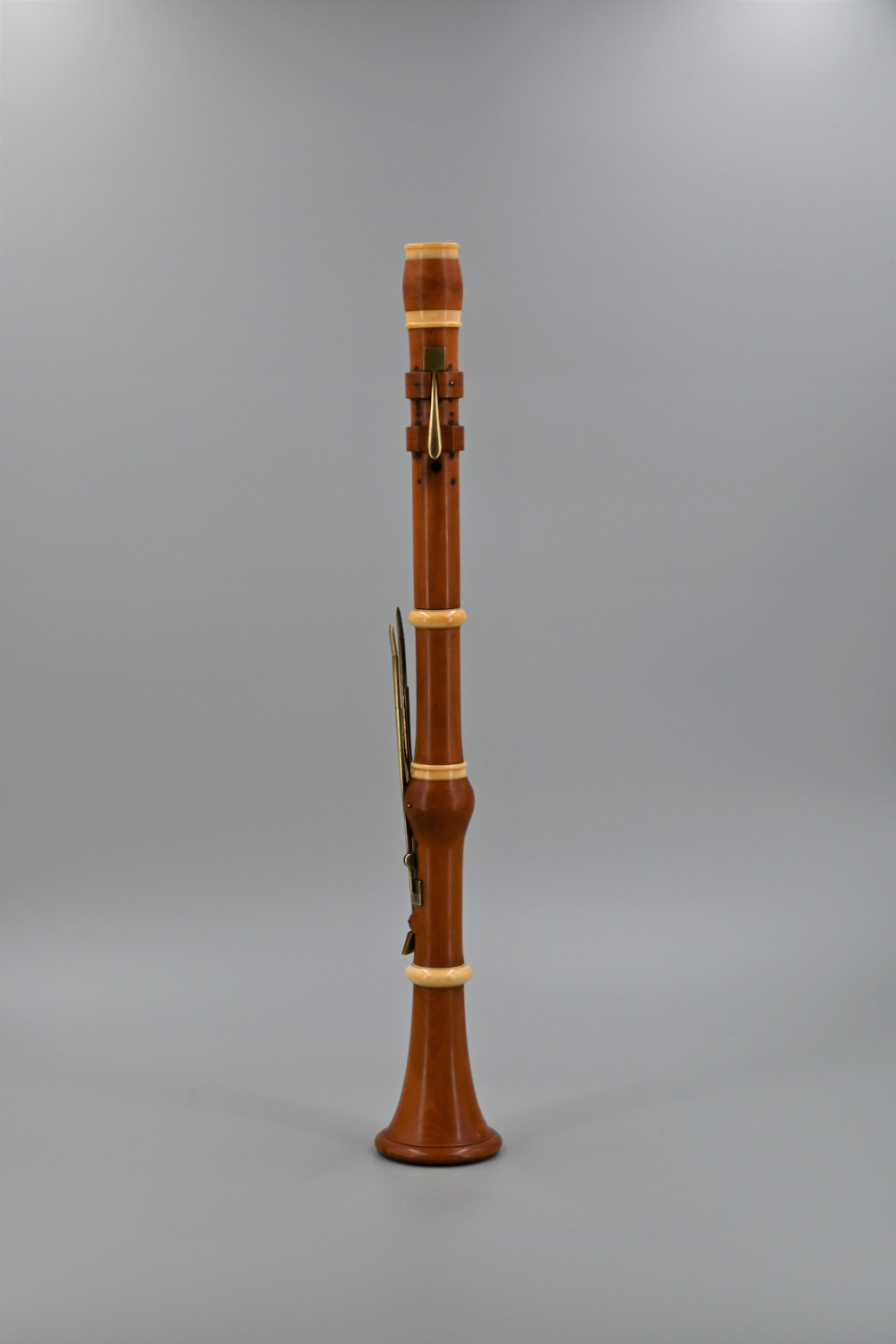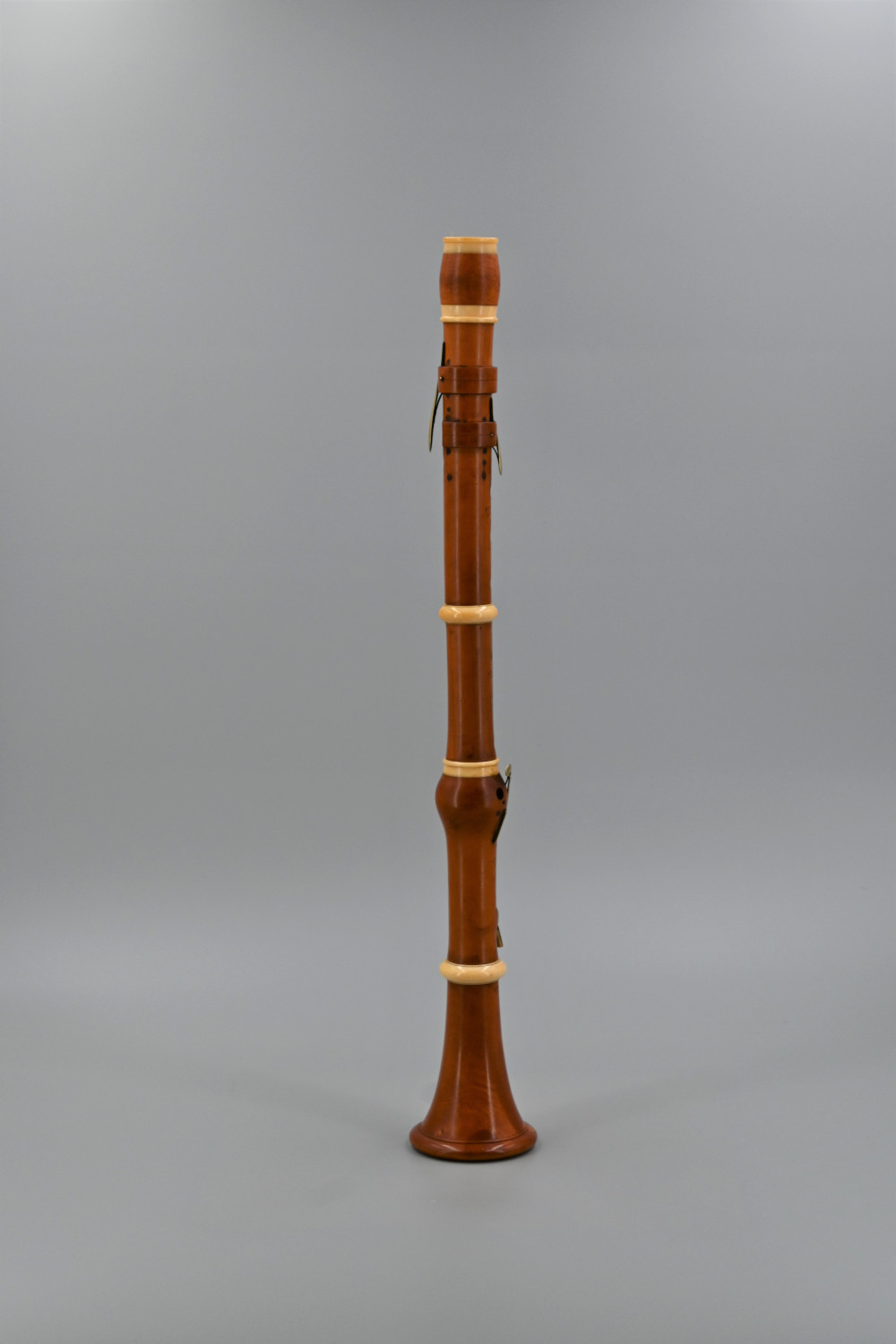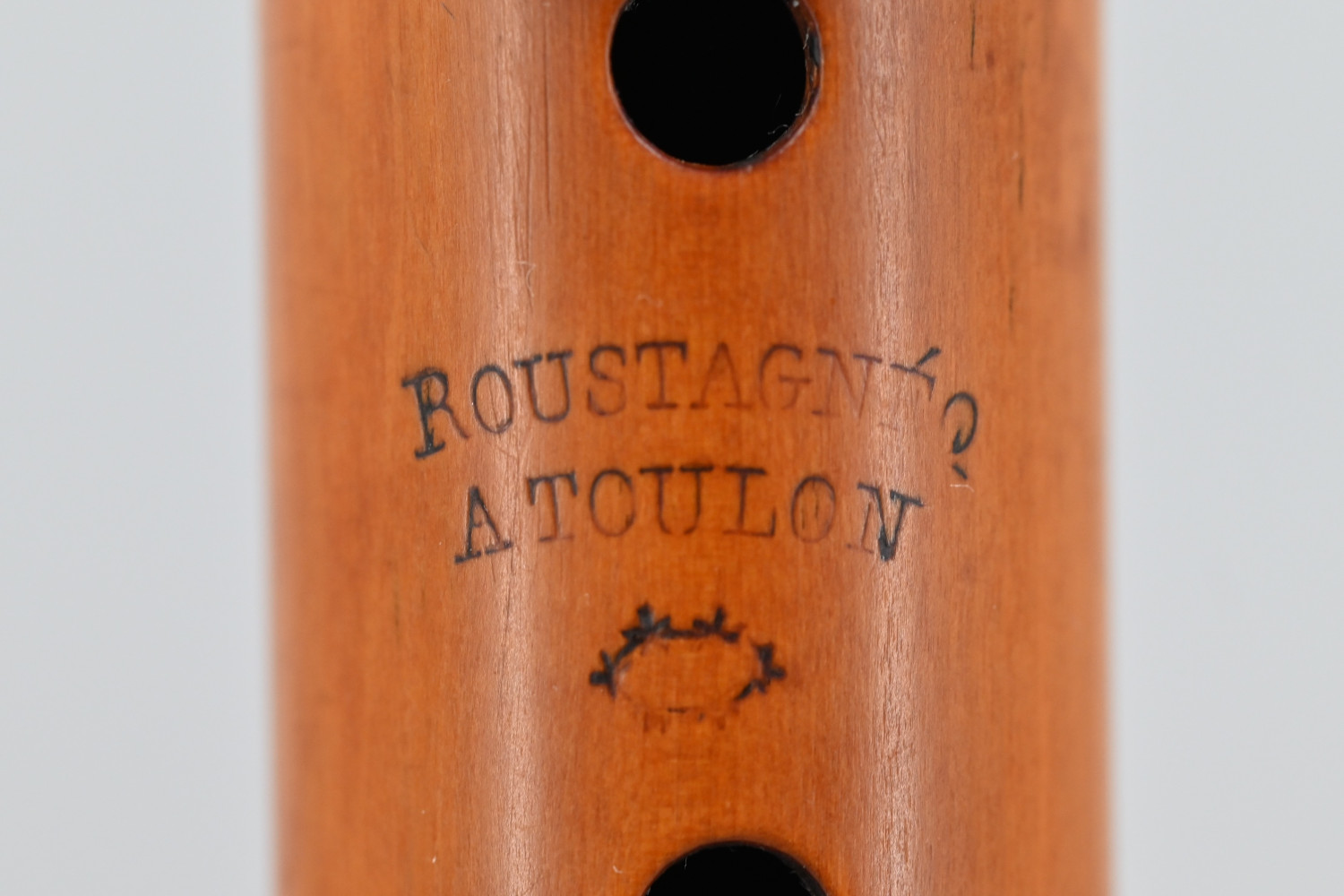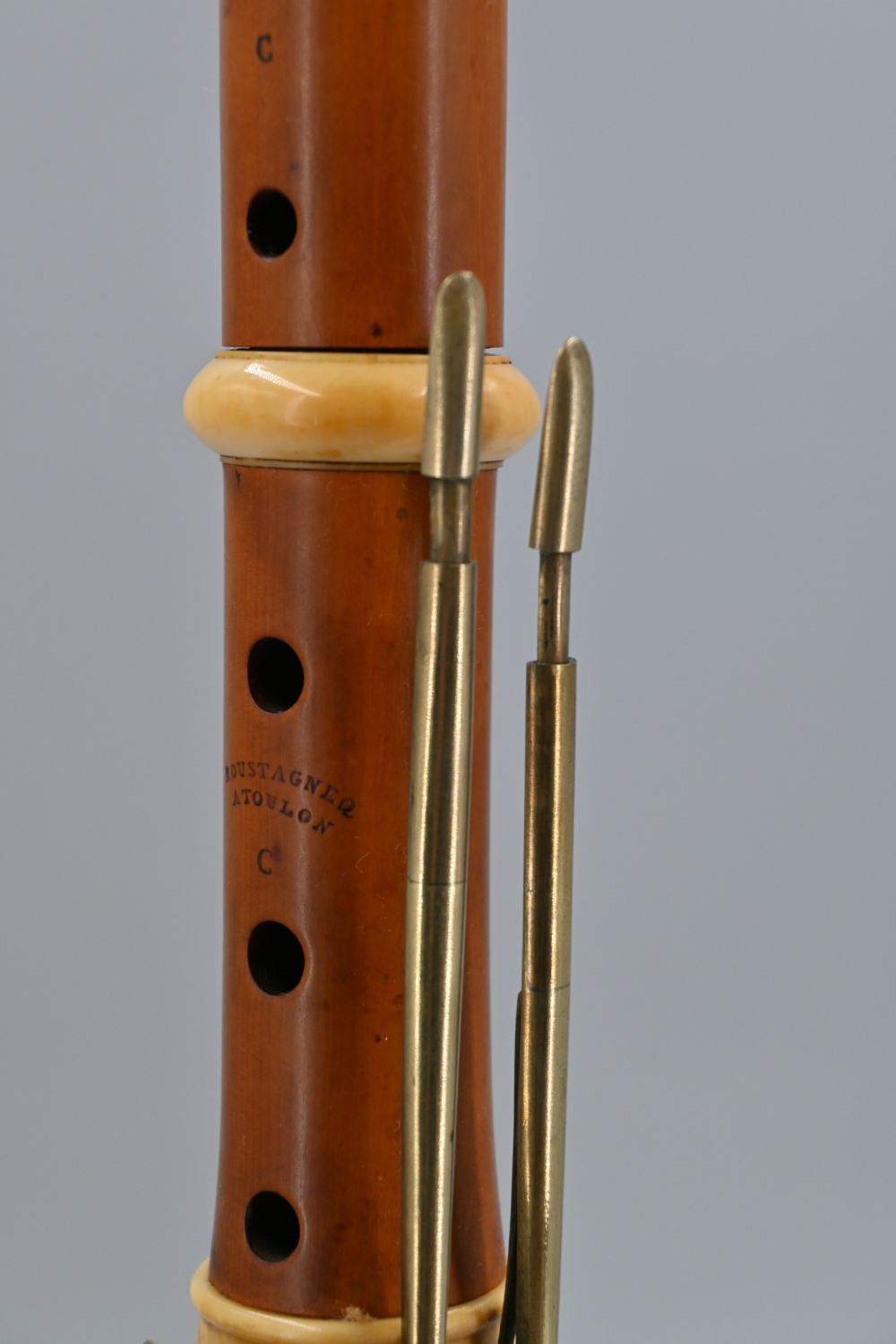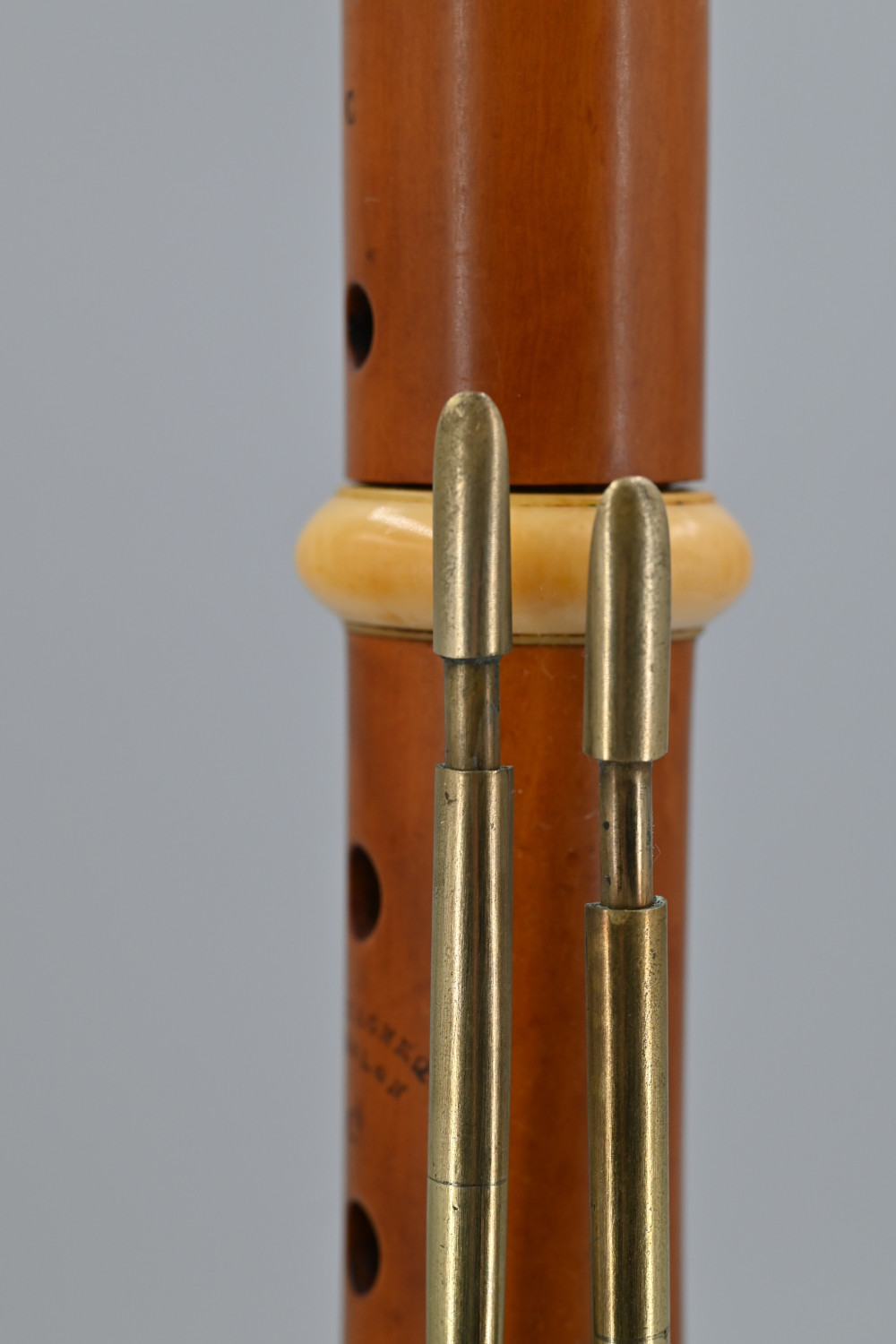 Clarinet – ROUSTAGNÉQ
850,00 €
Category

Clarinets

Maker

ROUSTAGNÉQ

Marks and inscriptions

ROUSTAGNÉQ
A TOULON
C
(all parts)
Six-flowered wreath?

Period

1830-1900

Place of origin

France

Description

Five-keyed boxwood C clarinet with ivory rings and brass keys

Materials

Boxwood , ivory, brass

Dimensions

Total length 529 mm
Weight 368 g

Condition

Sold as is, for restoration

Price (€)

€850.00

Ref

1033
Description
Six-keyed C clarinet by Roustagnéq.
This six-keyed C clarinet is crafted in boxwood, with ivory rings and brass keys. Two of the brass keys played using the little finger of the left hand, can be adjusted in length. Perfect for anyone with little hands! The workmanship is of a very high level and the boxwood has a lovely, aged honey colour.
In terms of its maker, it's a bit of a mystery. Louis Sauveur Roustagnéq (then spelt as Roustagnénq), an instrument maker, lived and worked in Toulon from 01/01/1732 until he died on 21/09/1807. There are several examples of instruments by this maker. But this clarinet does not display the typical keywork and characteristics of an 18th century instrument and also has a different stamp. Therefore, it was not made by Louis Sauveur… so maybe one of his children around 1830….?
Important note
This instrument contains ivory. A certificate for the legal sale of this instrument within the European Union is supplied when purchased.
For those based outside the European Union, we can arrange a CITES for its legal exportation and importation.
If you are interested in this product or need more information about it, please leave us a message using this form. We will get back to you shortly.