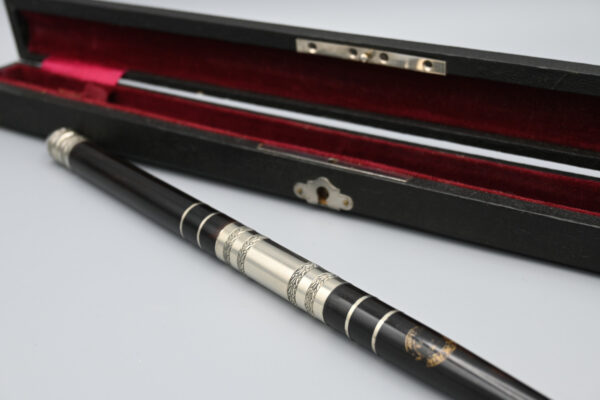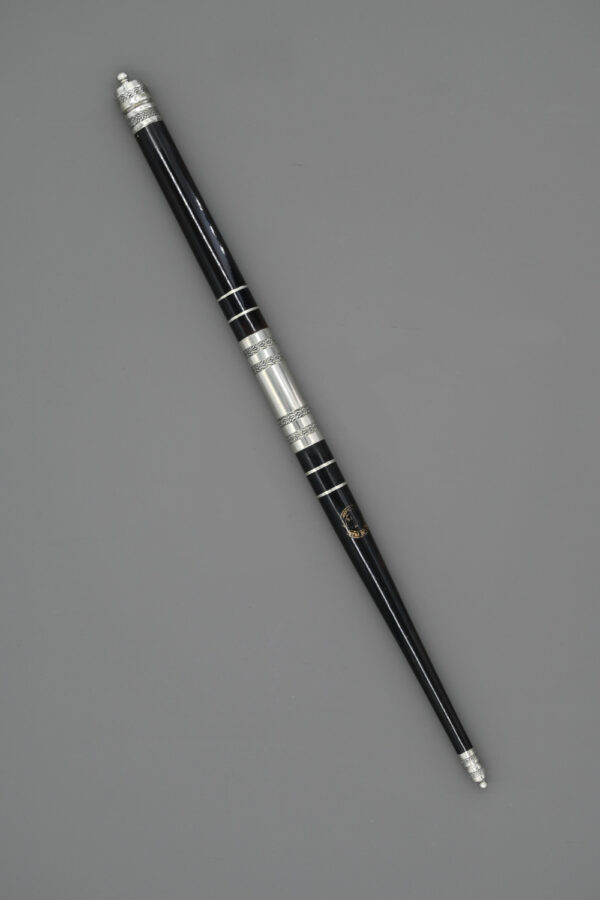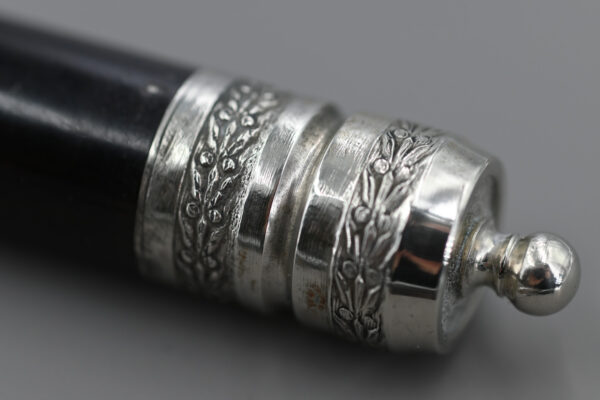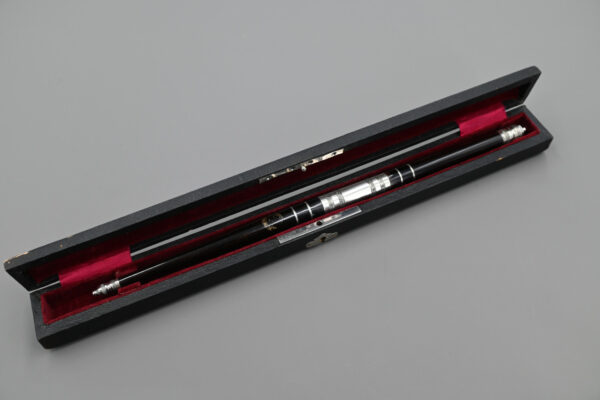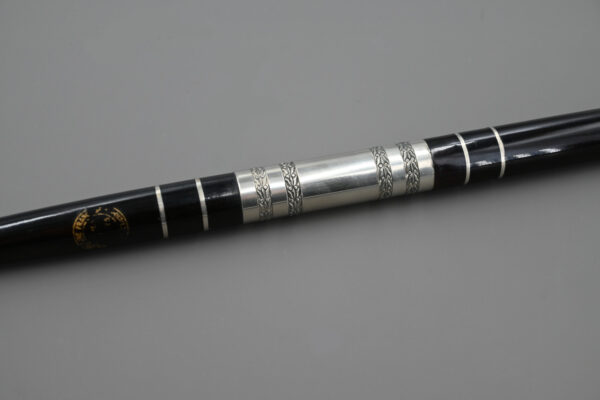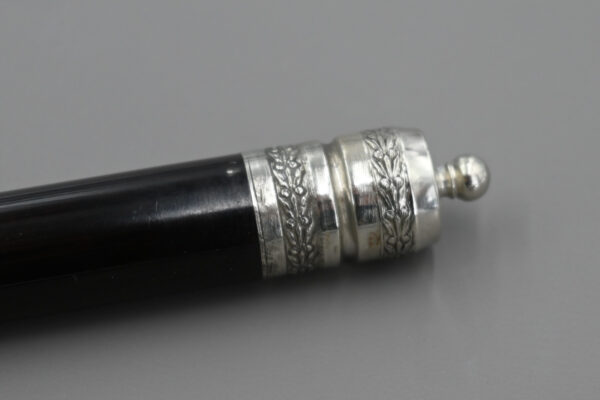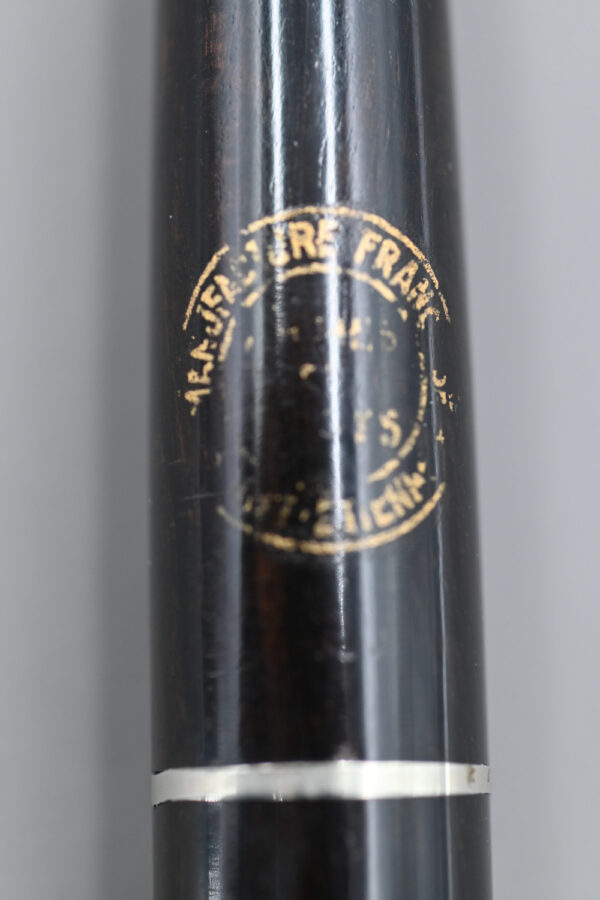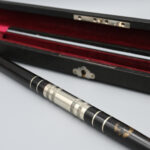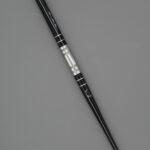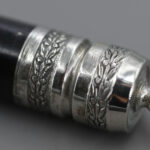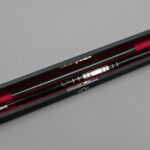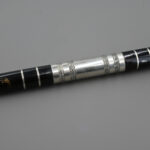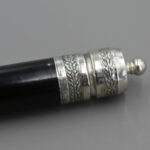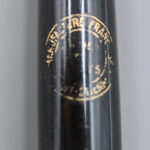 Conductor's baton
170,00 €
Category

Music accessories

Marks and inscriptions

Manufacture française d'Armes et Cycles de Saint-Étienne

Period

1900-present

Place of origin

France

Description

Conductor's baton

Materials

Grenadilla?, nickel silver

Dimensions

Length 370 mm, 85 g

Condition

Working condition

Accessories

Original case
420 mm x 40 mm x 30 mm


No key

Price (€)

€

170.00

Ref

11
Description
Conductor's baton
A charming conductor's baton made perhaps of grenadilla wood with nickel silver mounts. It bears the company trademark 'Manufacture française d'Armes et Cycles de Saint-Étienne'. It dates from between 1885 and 1947.
The company Manufacture française d'Armes et Cycles de Saint-Étienne (French Arms and Cycle Factory of St. Etienne) was founded in 1885 by gunsmiths Étienne Mimard and Pierre Blachon in Saint-Étienne, France. It was the first French mail-order company, specialising in shotguns and bicycles. The company was extremely successful and went on to product many other products from sewing machines and fishing rods to household appliances and furniture. It appears that most of the products marketed and retailed by Manufrance were made by third-party producers. The company operated under that name until 1947 when it became Manufrance and continued until 1985. In 1988, the company's trademarks and patents were acquired by a local entrepreneur who has relaunched the distribution of Manufrance products in stores and on the internet.
Perhaps this baton was awarded to a conductor on commemoration of achievement, perhaps at the Saint- Étienne opera or a local or international renowned orchestra. Or maybe the factory had a choir. It's a mystery still unsolved – just like the whereabouts of the key to the case.
Total weight with case 255 g.
If you are interested in this product or need more information about it, please leave us a message using this form. We will get back to you shortly.