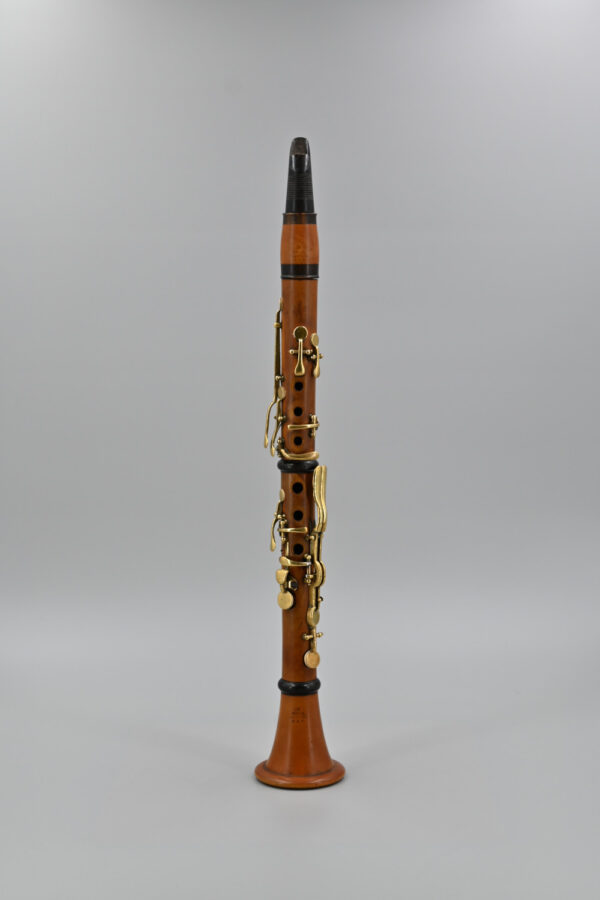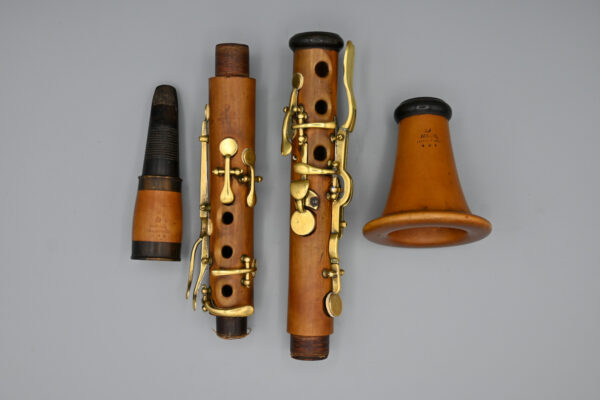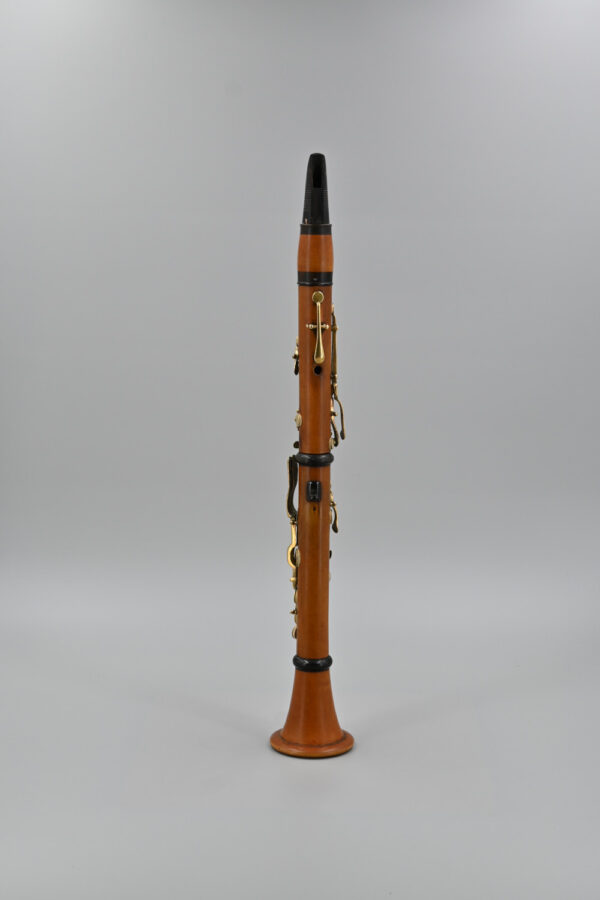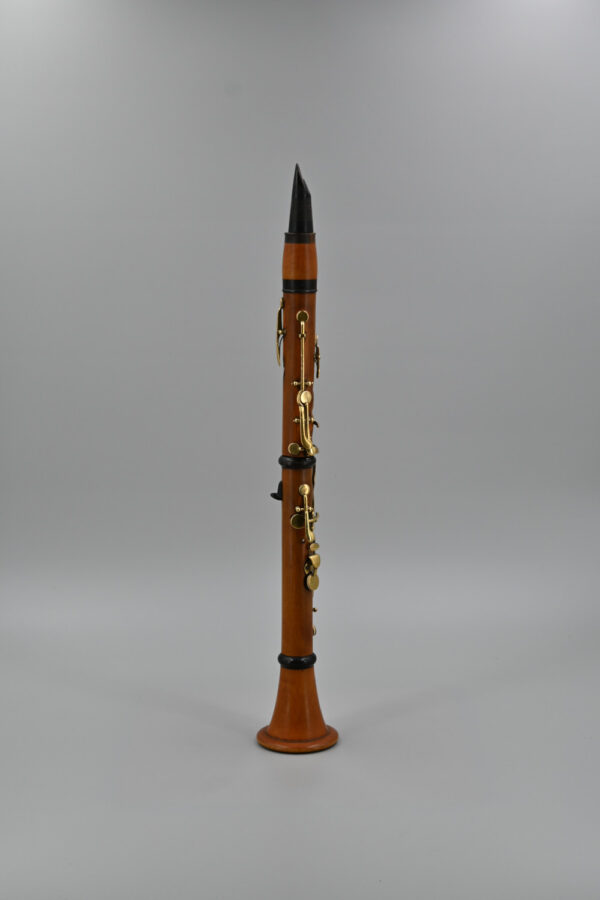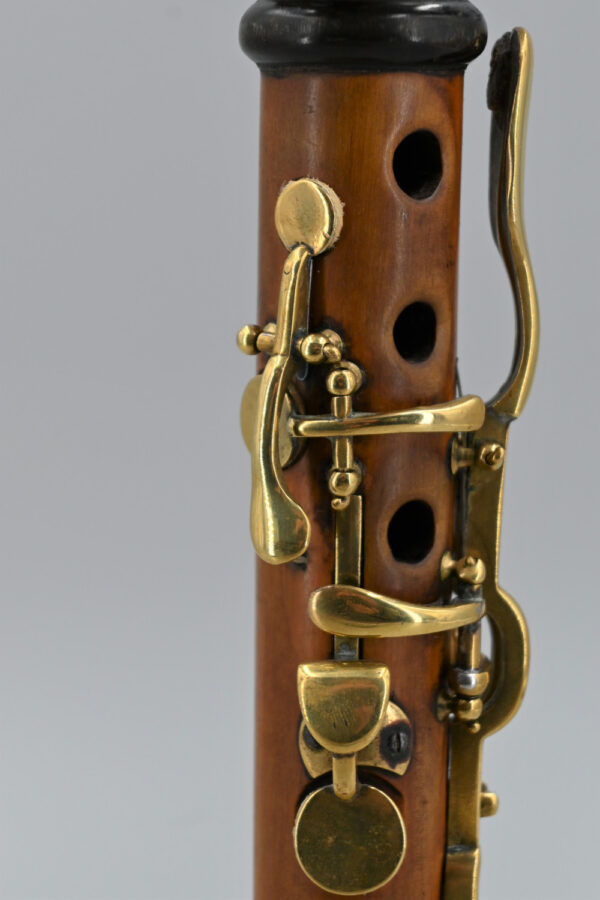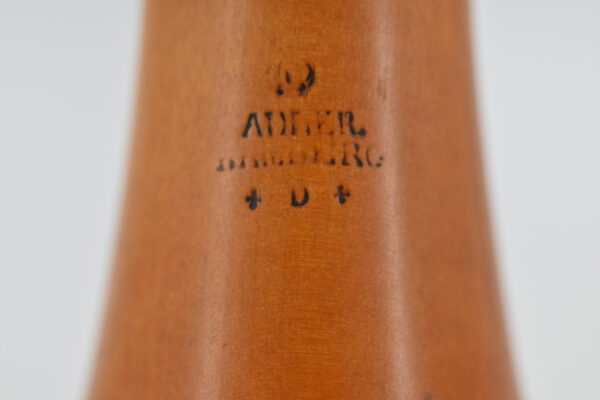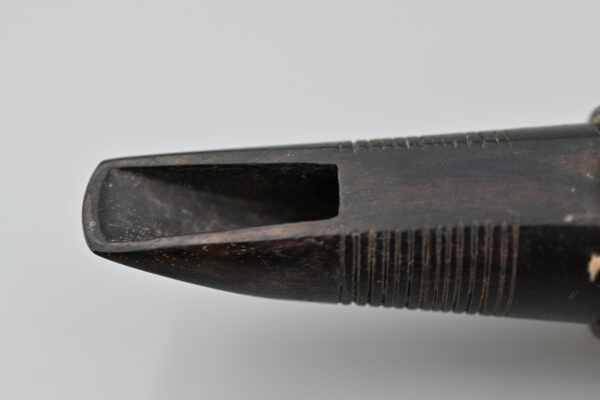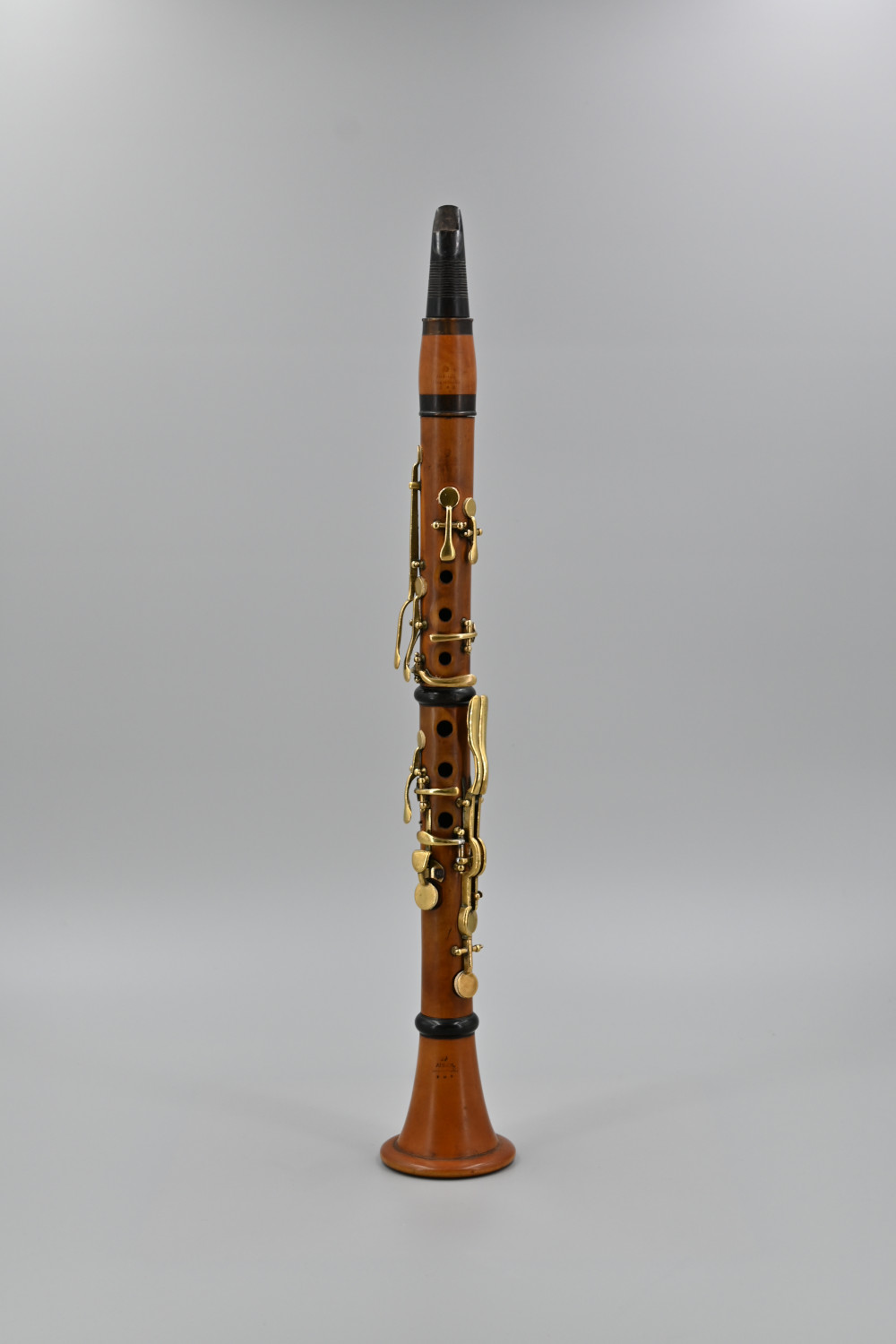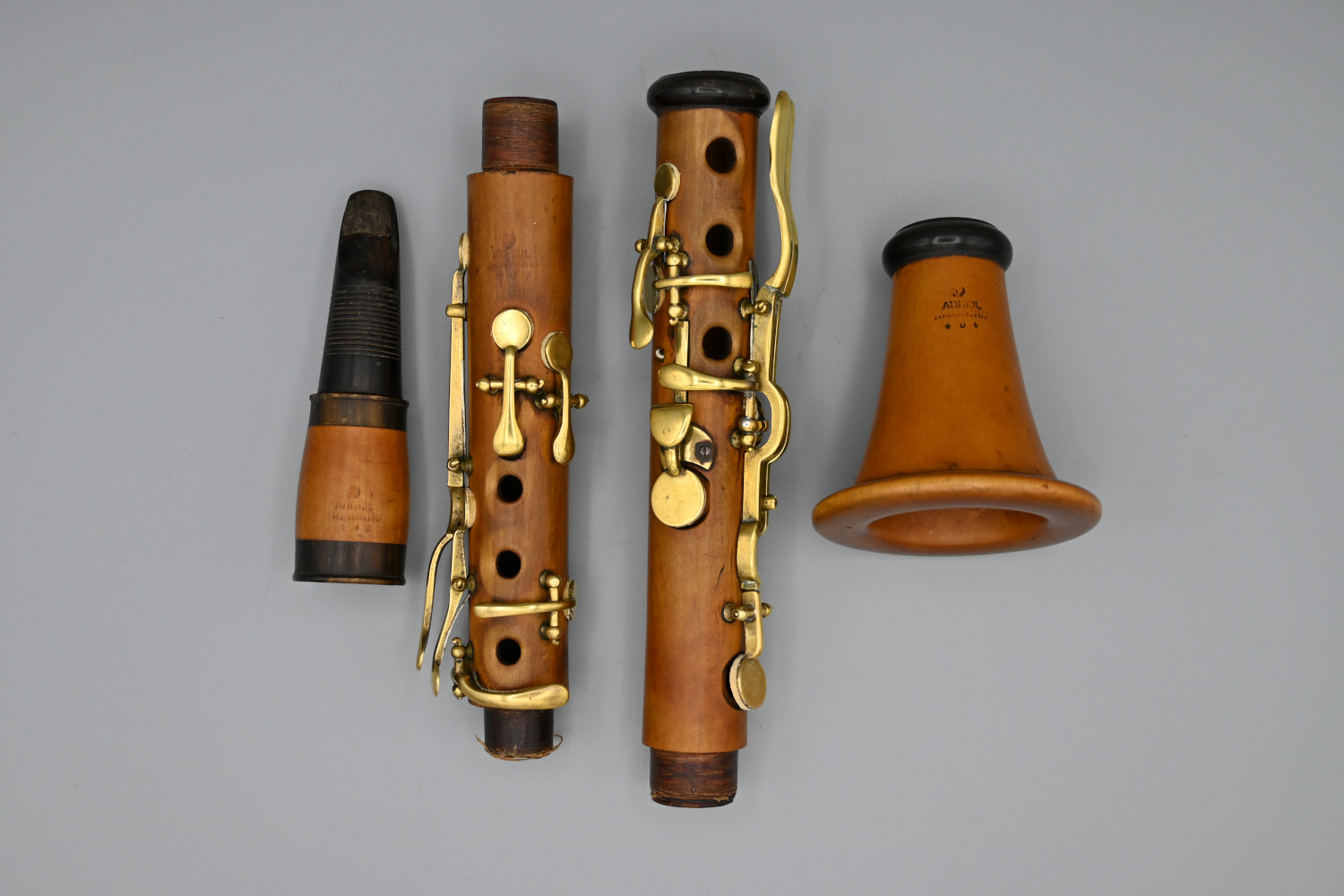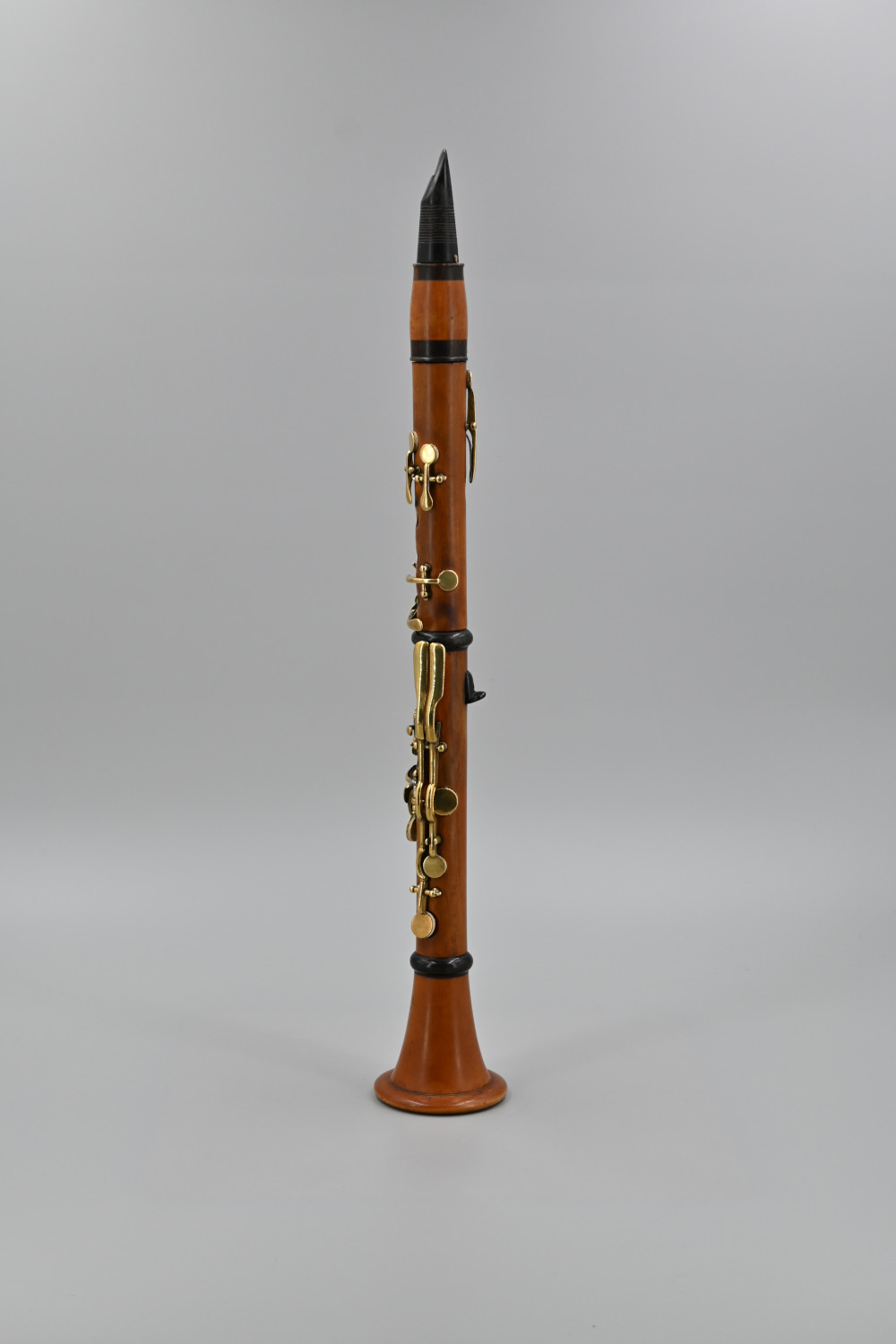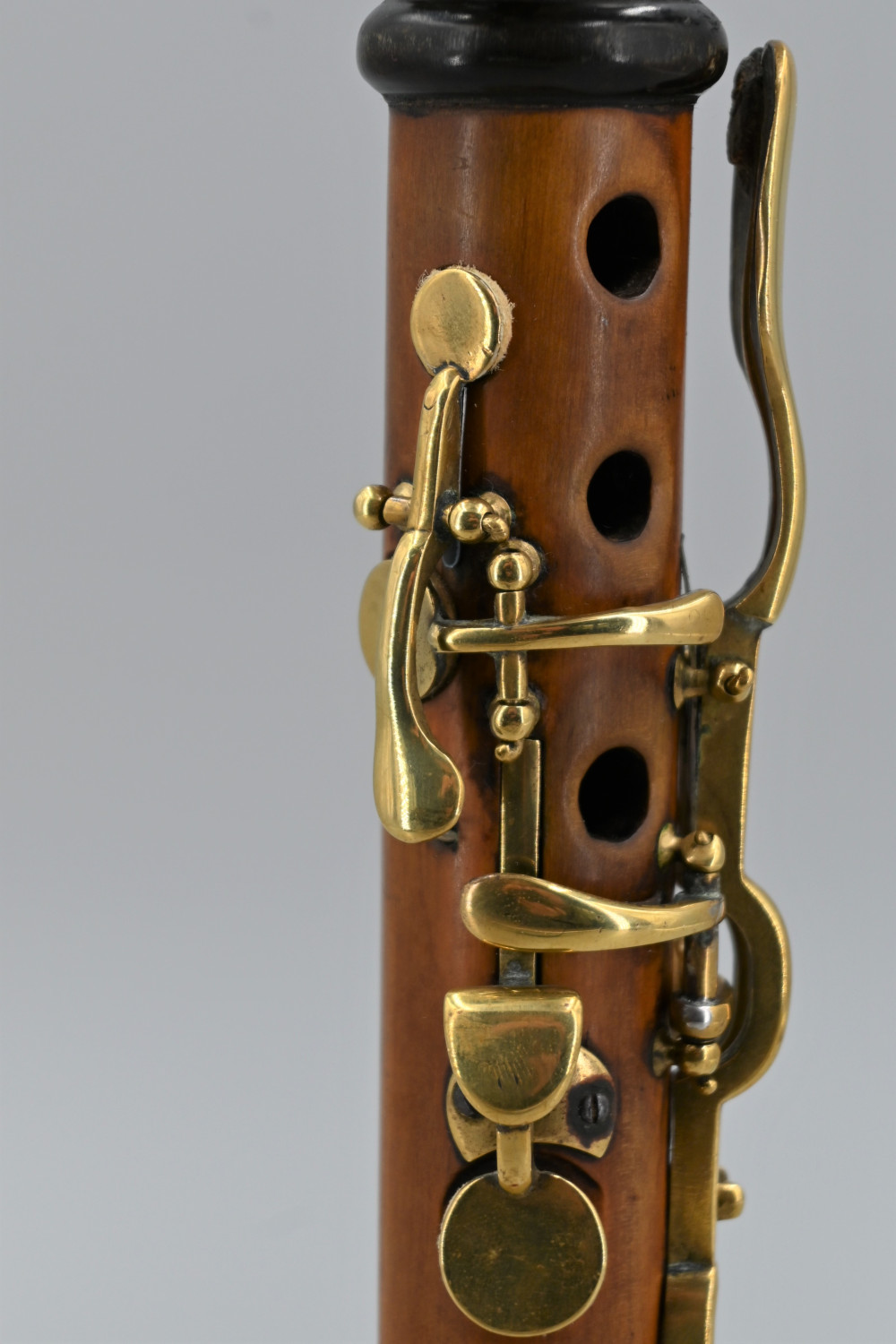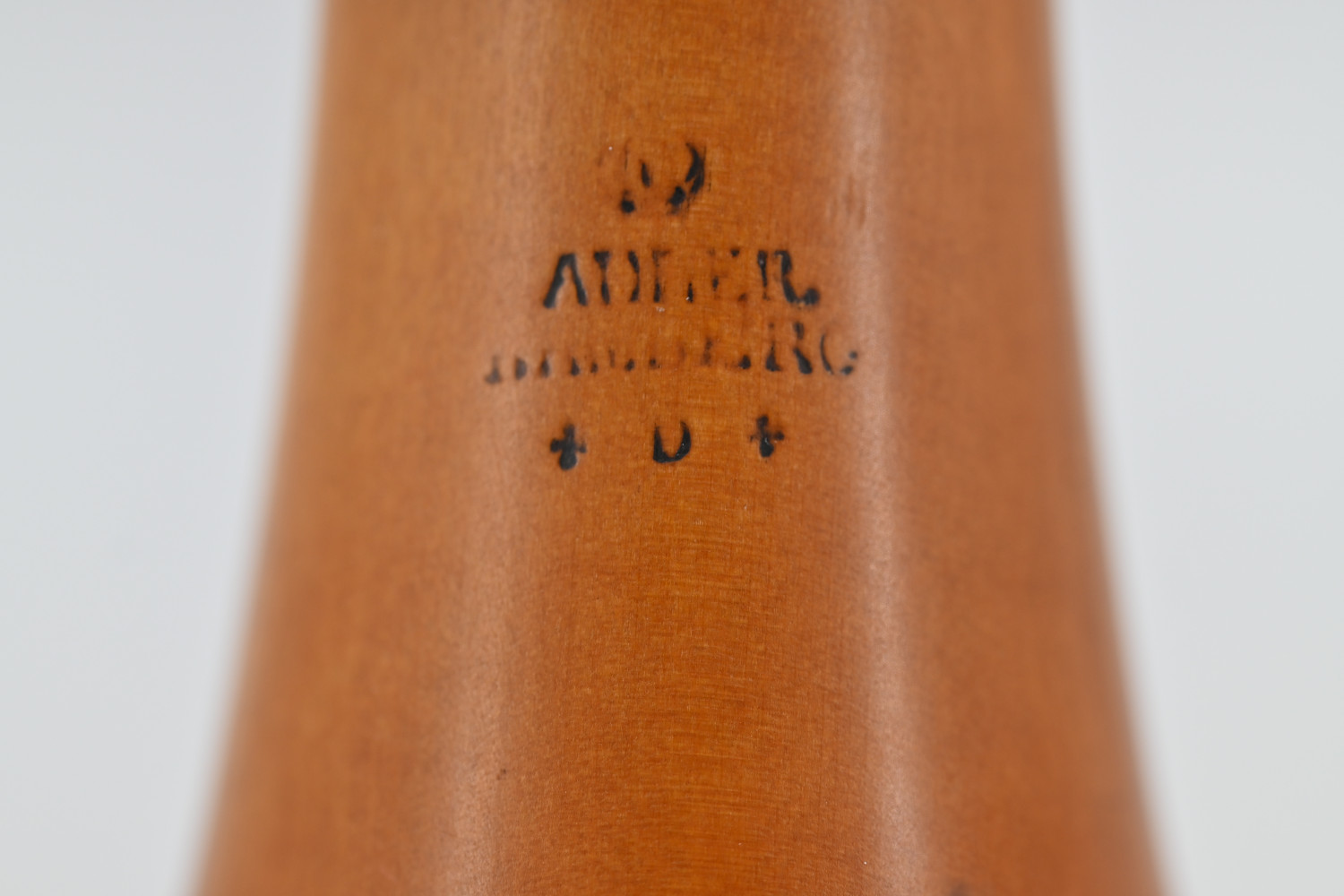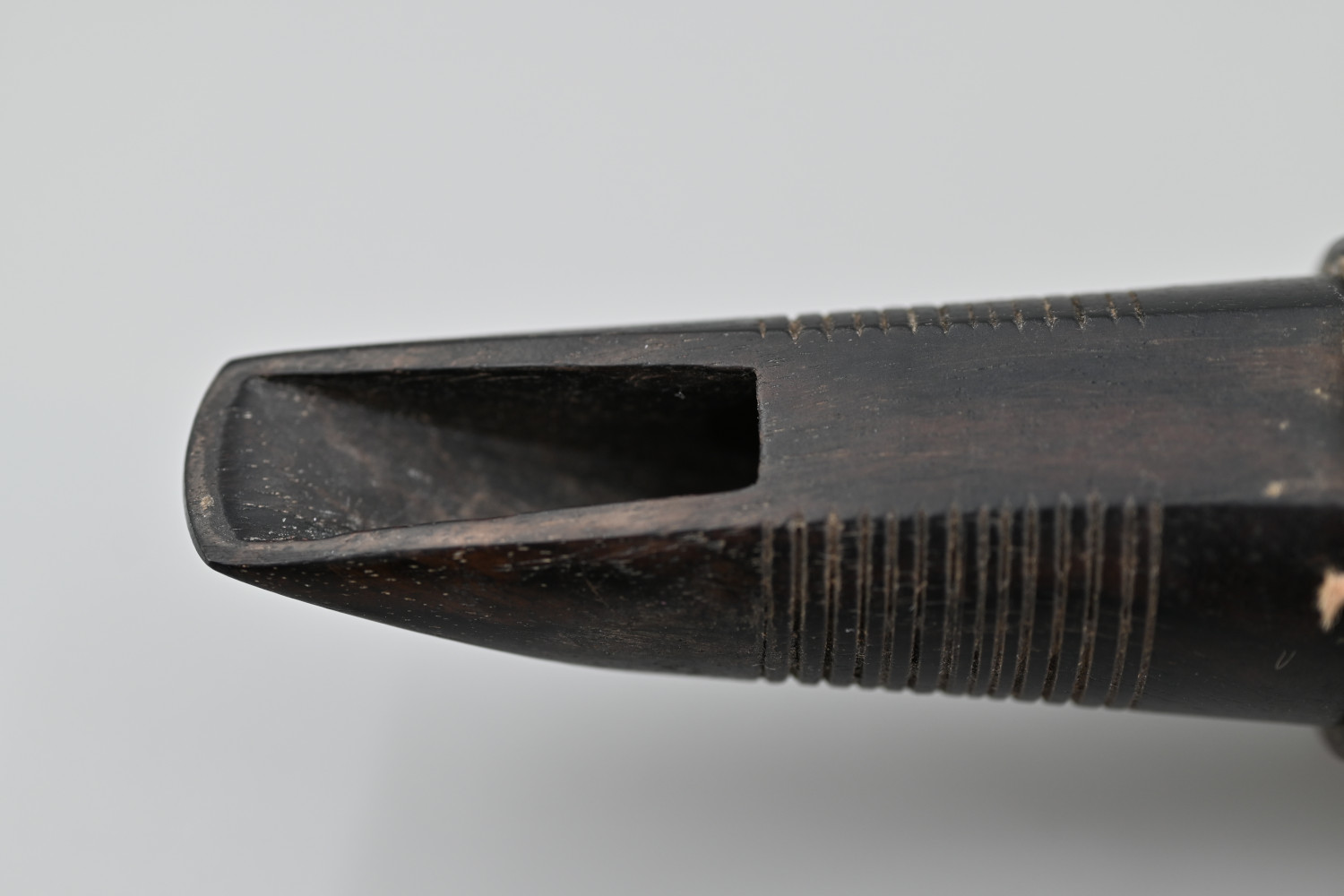 D Clarinet – ADLER – Bamberg
550,00 €
Category

Clarinets

Maker

ADLER, Bamberg

Marks and inscriptions

[a crown]
ADLER
BAMBERG
+ D +
(on all parts except mouthpiece)

Period

1830-1900

Place of origin

Germany

Description

D boxwood clarinet with horn rings and brass keys by Adler, Bamberg

Materials

Boxwood , brass, horn

Dimensions

Total length 510 mm (inc. mouthpiece)
Total length 448 mm (without mouthpiece)
Weight 336 g

Condition

Sold as is, for restoration

Price (€)

€550.00

Ref

1044
Description
D Clarinet – Adler, Bamberg
This 13-keyed boxwood clarinet was made by the ADLER workshop. The workshop was located in Bamberg, a delightful town in southern Germany in the north of Bavaria. The Adlers were a German family of woodwind and also brass instrument makers. The company also dealt in musical instruments and made repairs. Karl Friedrich Adler (1795-1888) set up the business in 1820 after receiving training from his father Johann George Adler. Before receiving a maker's licence, he also had to complete the compulsory years working as a journeyman at other workshops. He was succeeded by his son Christian Wilhelm (1821-1904) and then his grandson Fritz (1855-1923). The business ceased to exist on the death of Fritz.
We can date this instrument to around 1850. It must have been an extremely loved and often played instrument – just take a look at the shiny wood around the fingerholes. The condition is very good for its age; however, it needs overhauling and a pad rechange to bring it into full playing condition again.
If you are interested in this product or need more information about it, please leave us a message using this form. We will get back to you shortly.