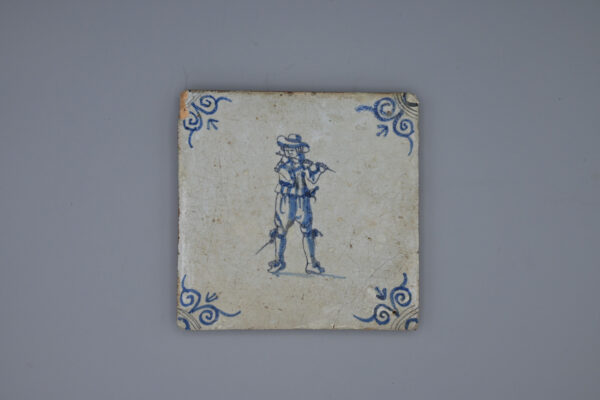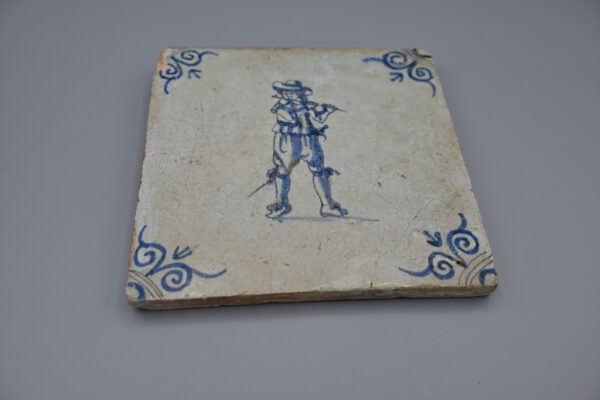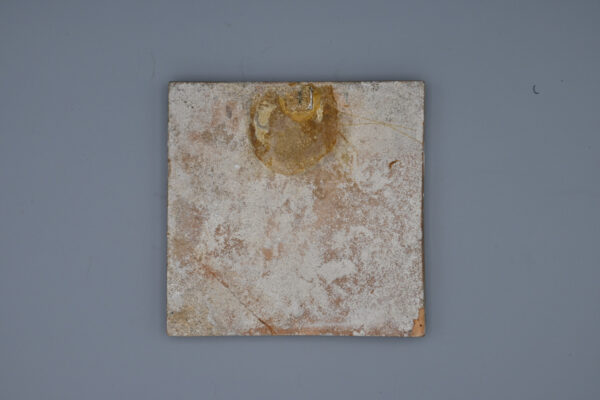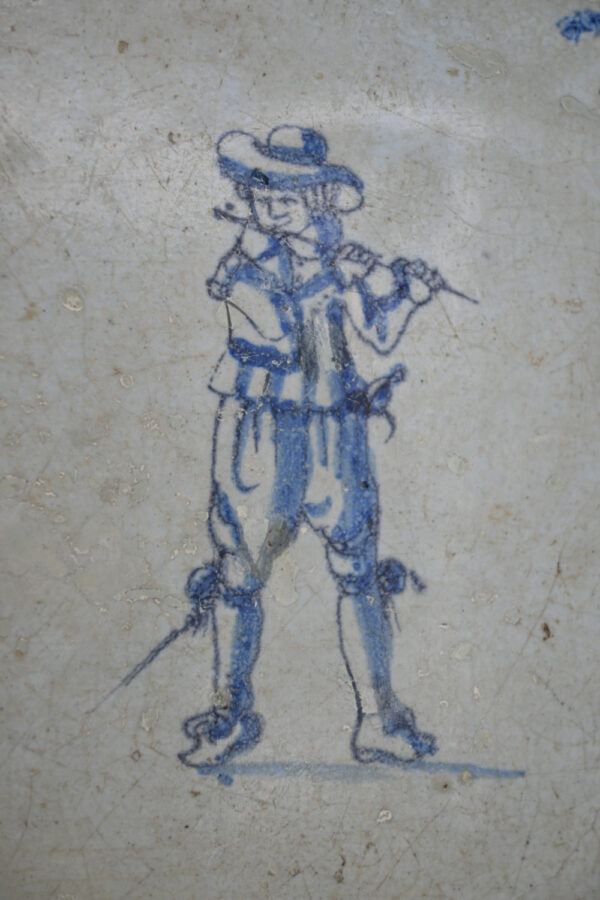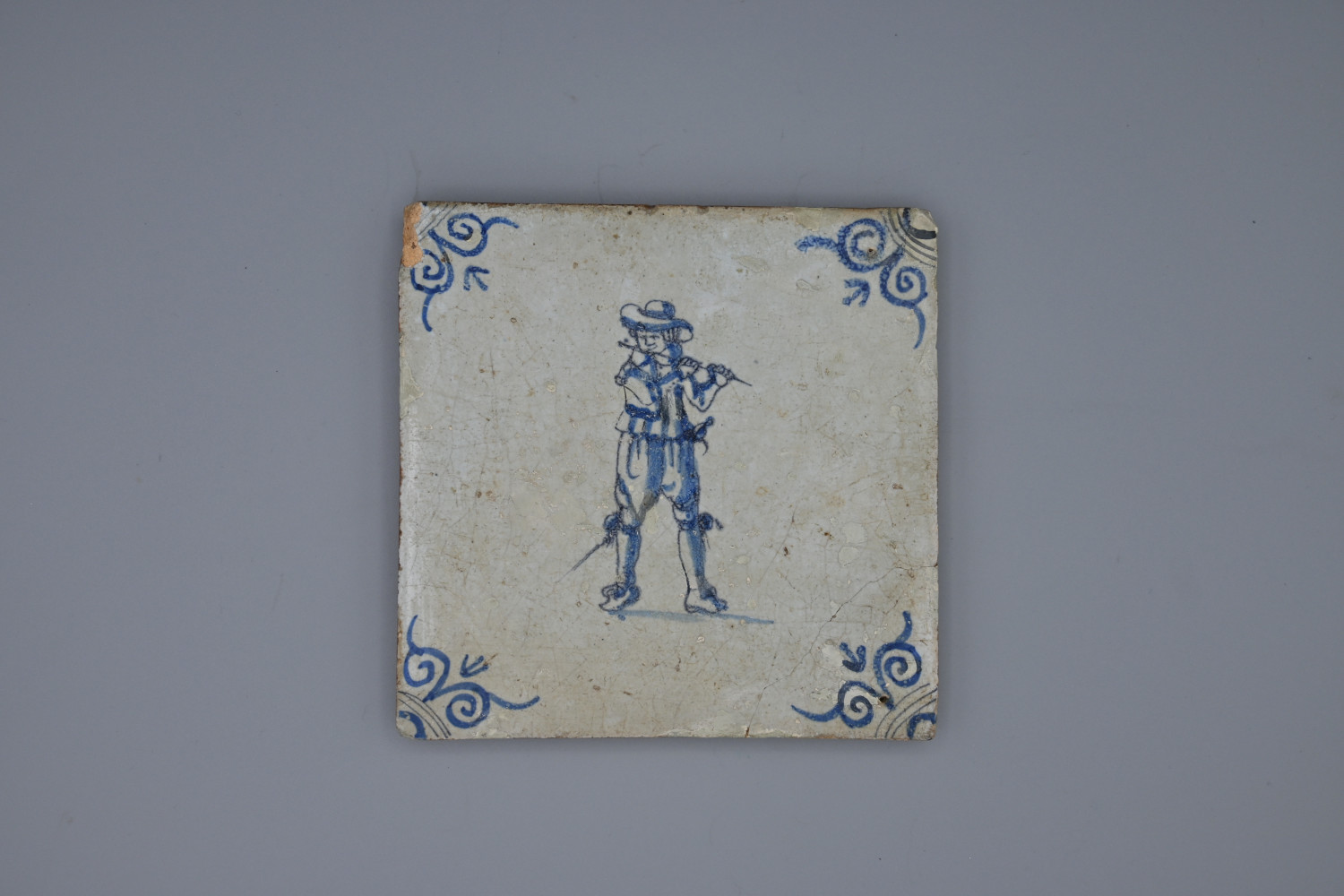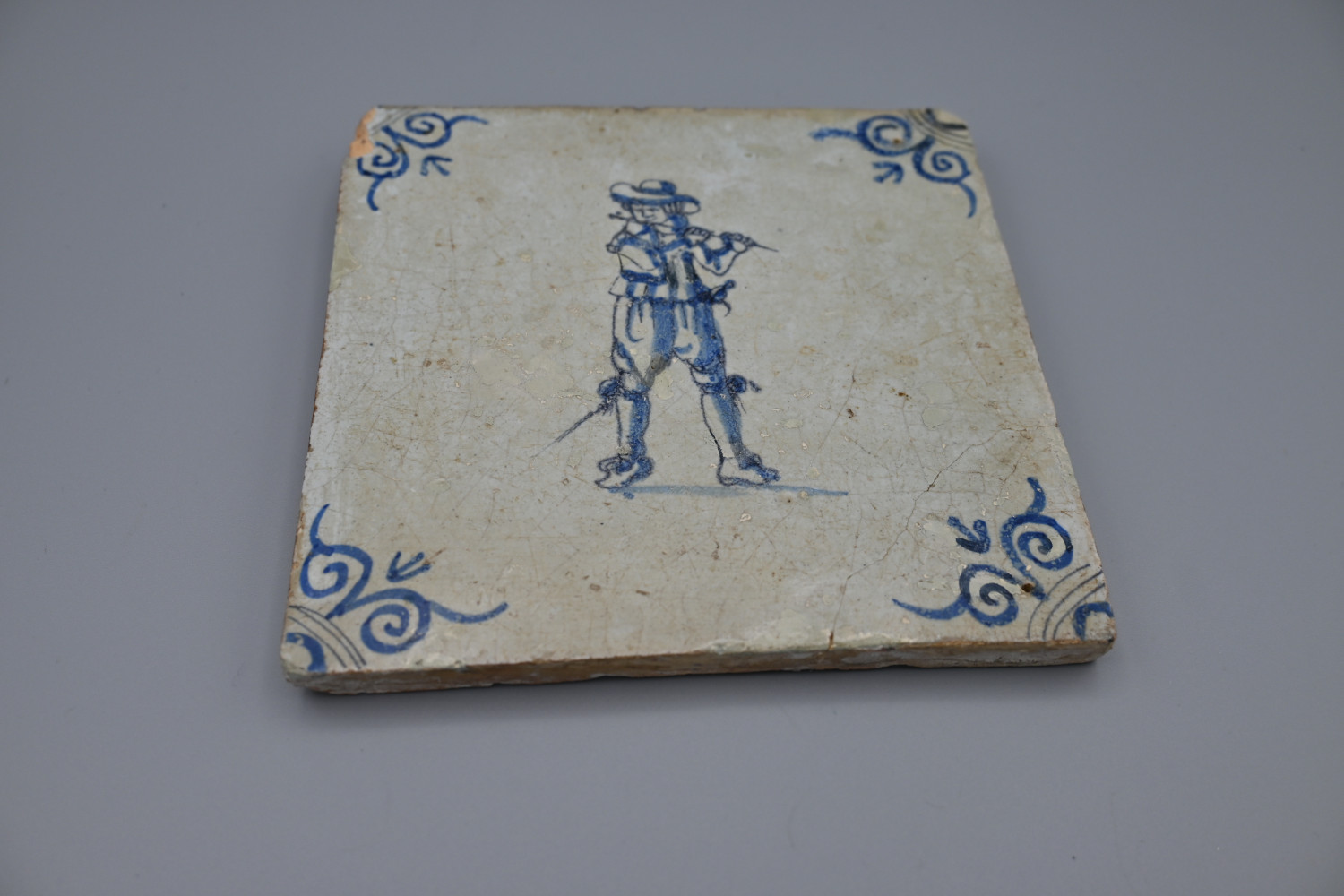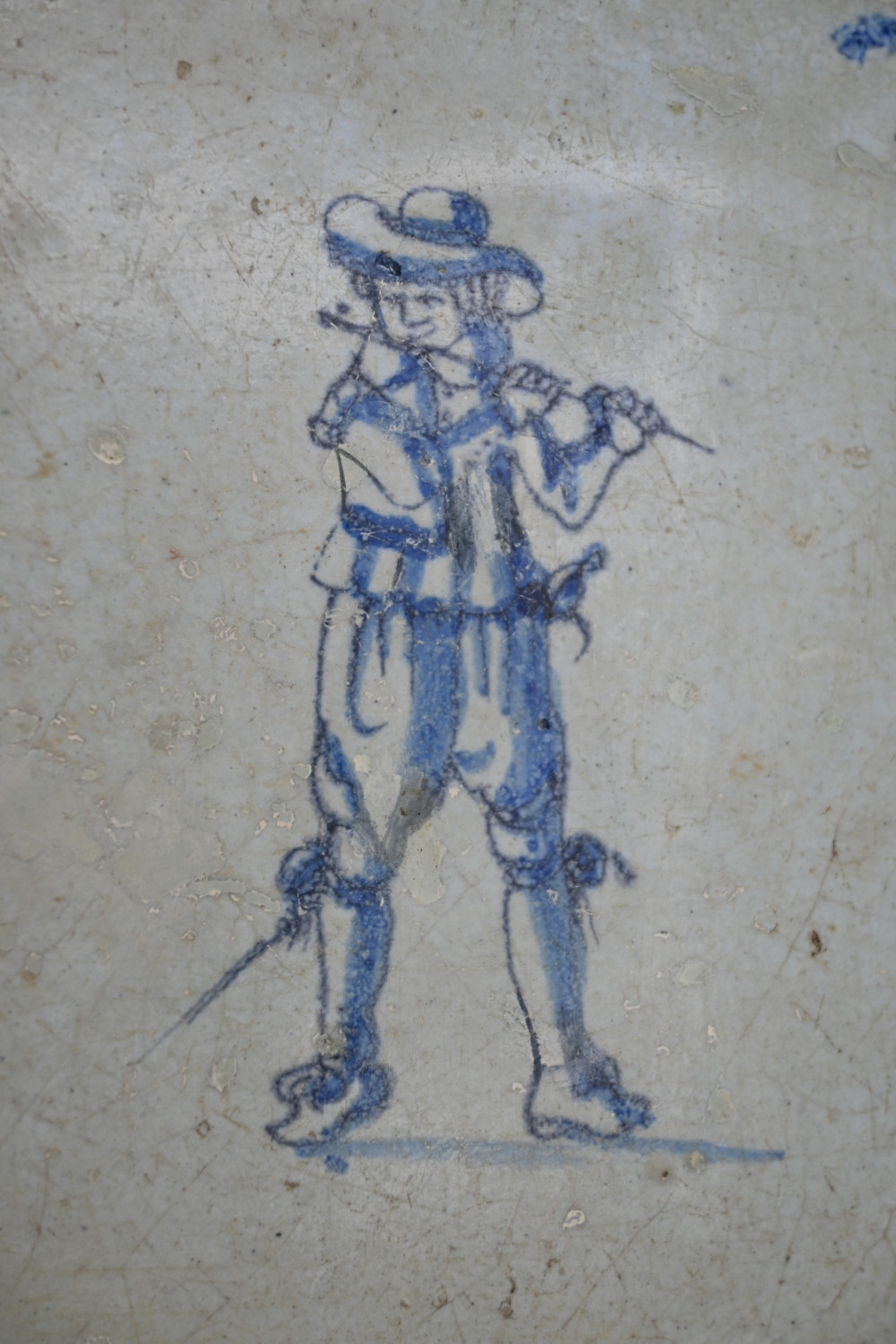 Dutch Delftware tile with flutist
110,00 €
Category

Other collectables

Period

Pre-1750

Place of origin

Delft, Netherlands

Description

Authentic antique Dutch Delftware tile featuring a flutist

Materials

Earthenware

Dimensions

130 mm x 125 mm x 10 mm
Weight 335 g

Condition

Working condition

Price (€)

€110.00

Ref

142
Description
Dutch Delftware tile with flutist
Here we have an interesting, seventeenth century Delftware tile.  Delftware, Delft pottery and Delft Blue are terms for Dutch tin-glazed earthenware. It is a form of faience and tends to be blue and white. It was produced in the city of Delft in the Netherlands.
Delftware includes many items of pottery such as vases, plates, figurines and, of course, tiles. The production of original Delft tiles, started around 1570 and ended around 1900. It was a response to the popularity of Chinese blue and white porcelain. The tiles tend to feature elaborately painted portraits and pictures of everyday life as well as biblical stories and mythological creatures.
Delftware became increasingly popular for decorating fireplaces and damp, smoky rooms like kitchens, where they could be easily cleaned. Some of the great eighteenth century houses in Europe have bathrooms, kitchens and even swimming pools completely tiled with this type of tile. This includes for example the kitchen at the Amalienburg hunting lodge, on the grounds of the Nymphenburg Palace Park, Munich.
This antique Delft tile dates from around 1660-1680 and depicts a flutist playing a tune. The tile is decorated with what is known as the 'ox-head' corner motif. It has some normal wear and chips for its age.
If you are interested in this product or need more information about it, please leave us a message using this form. We will get back to you shortly.