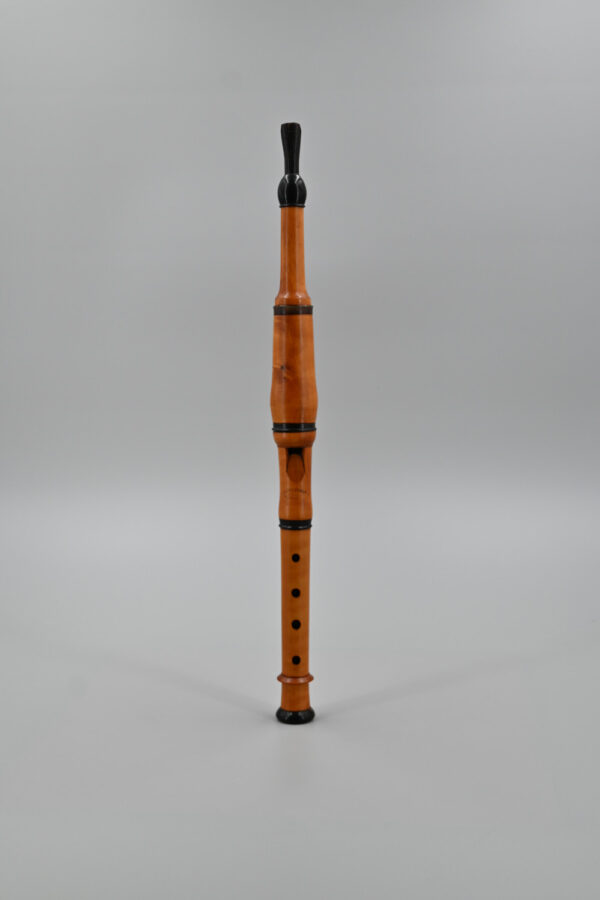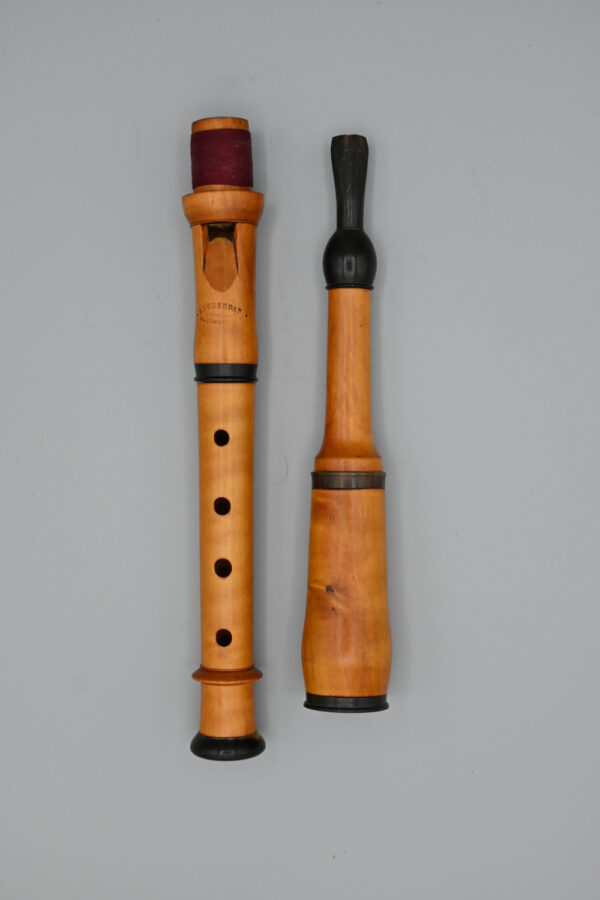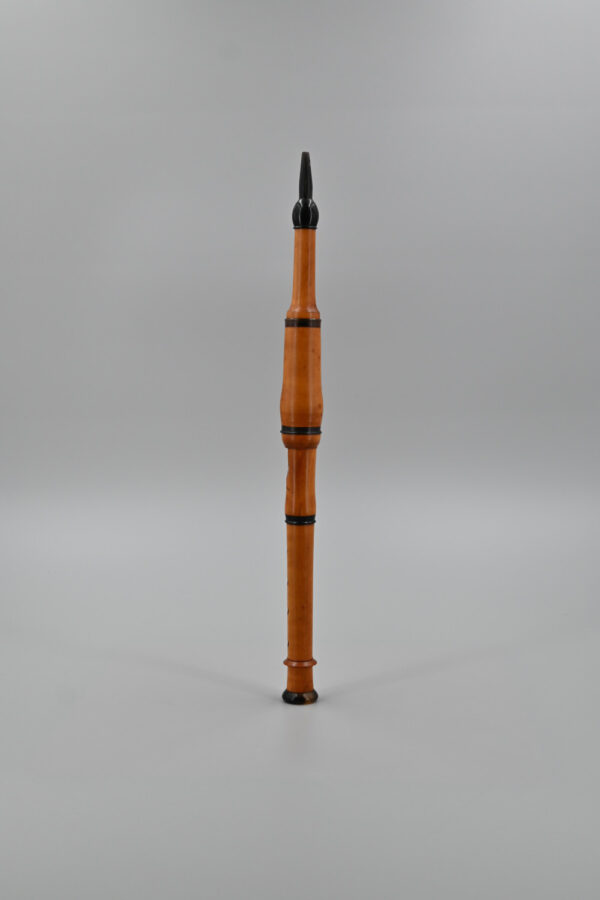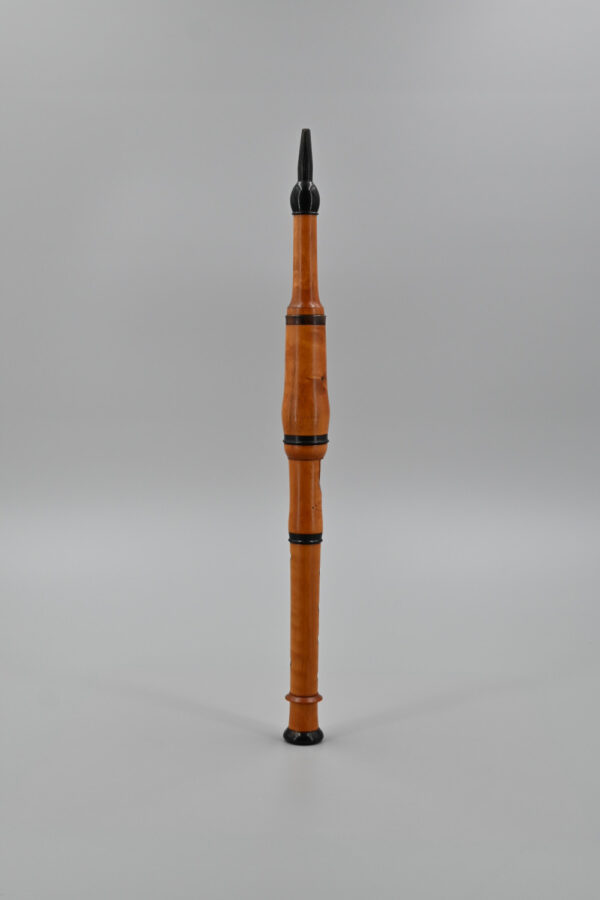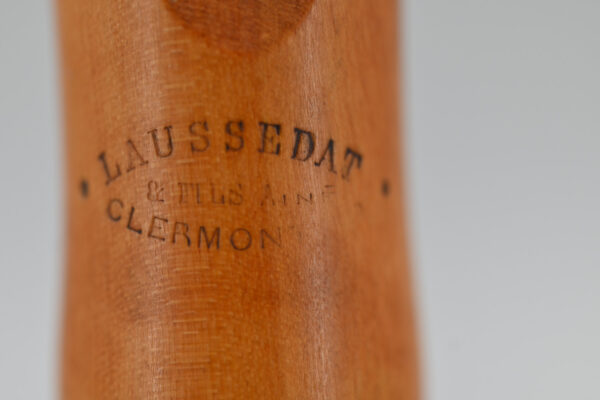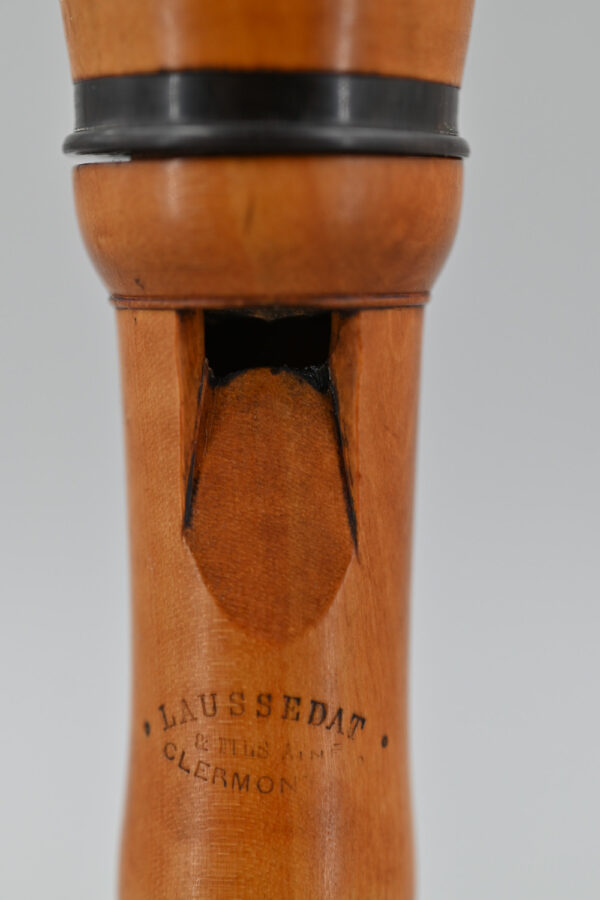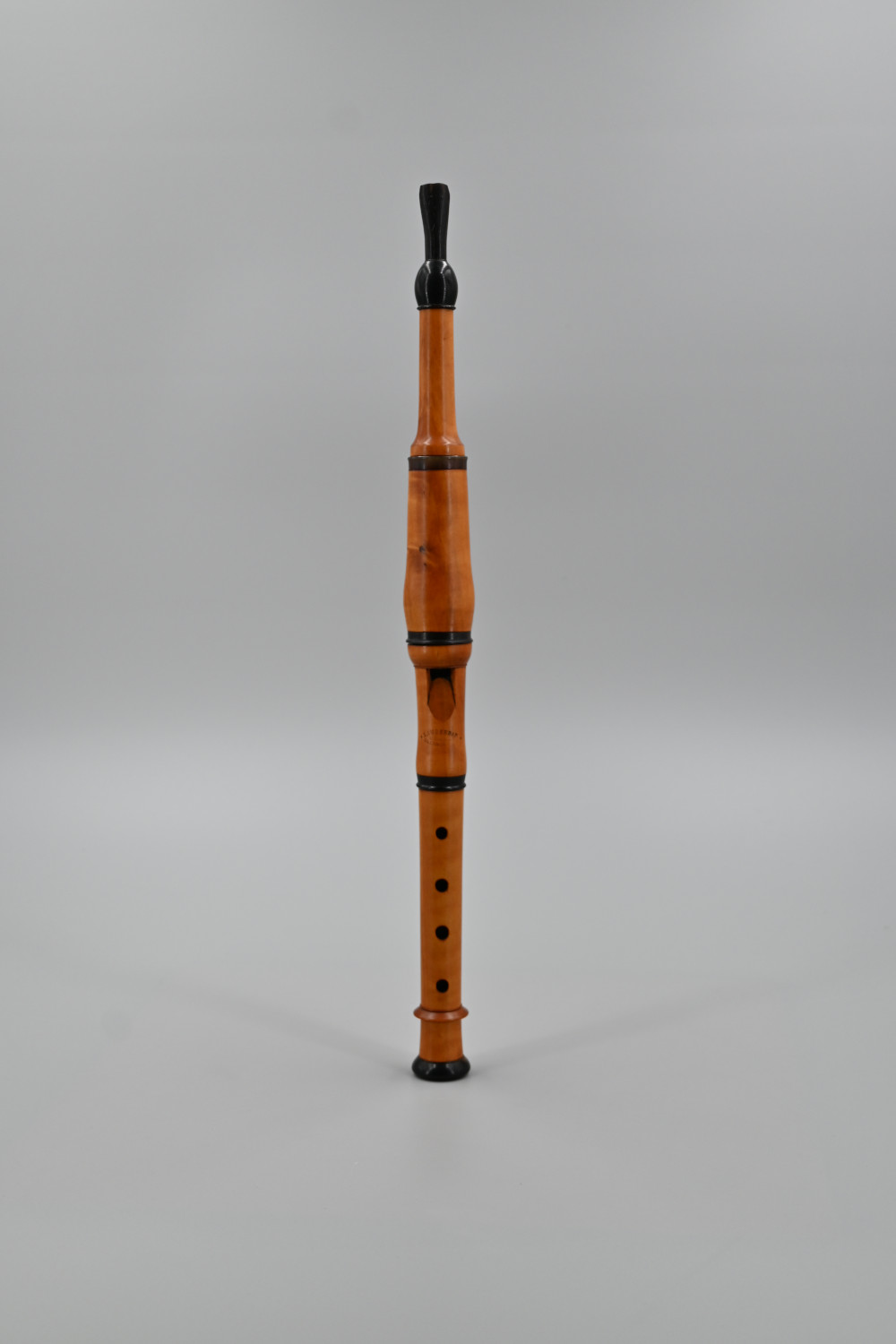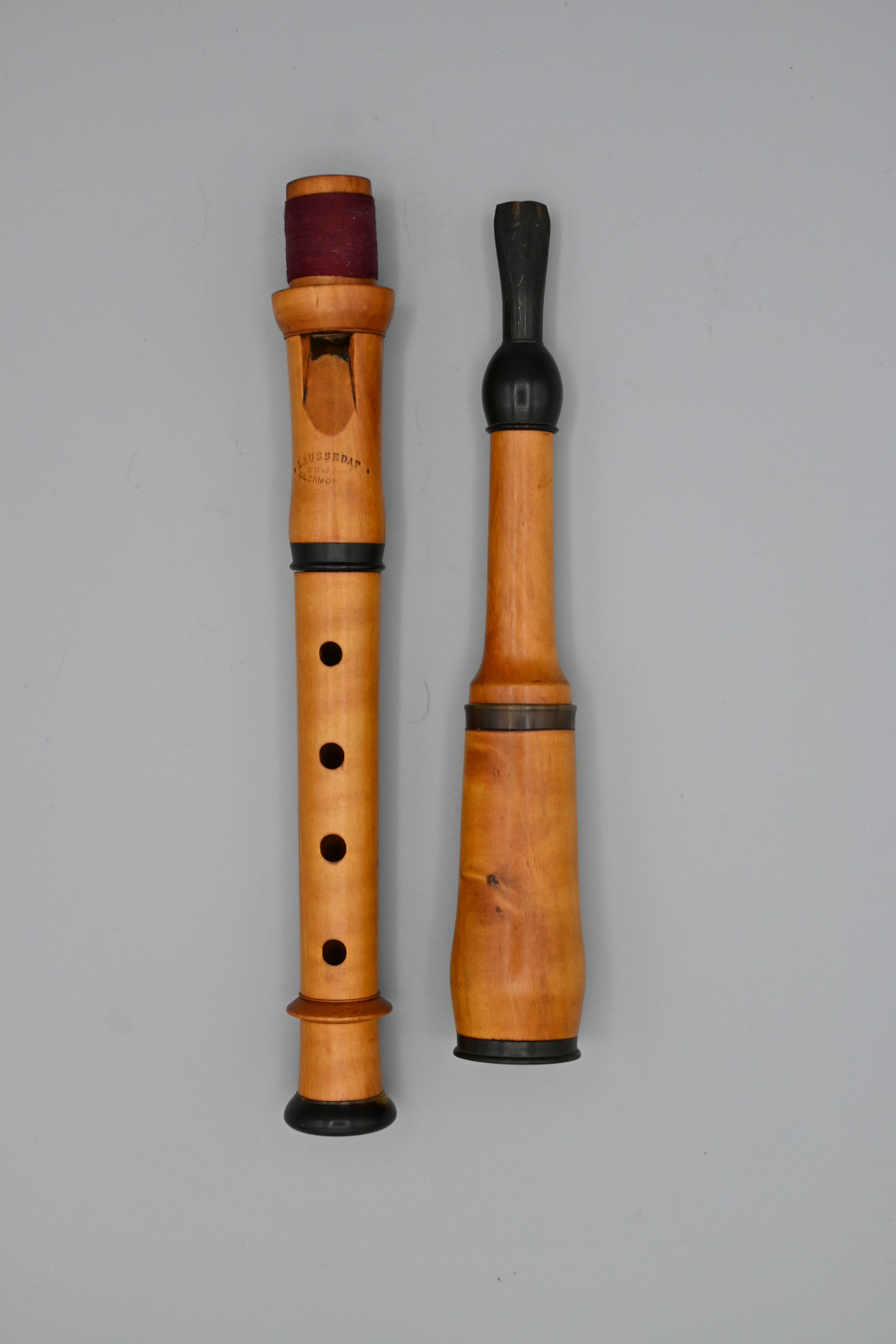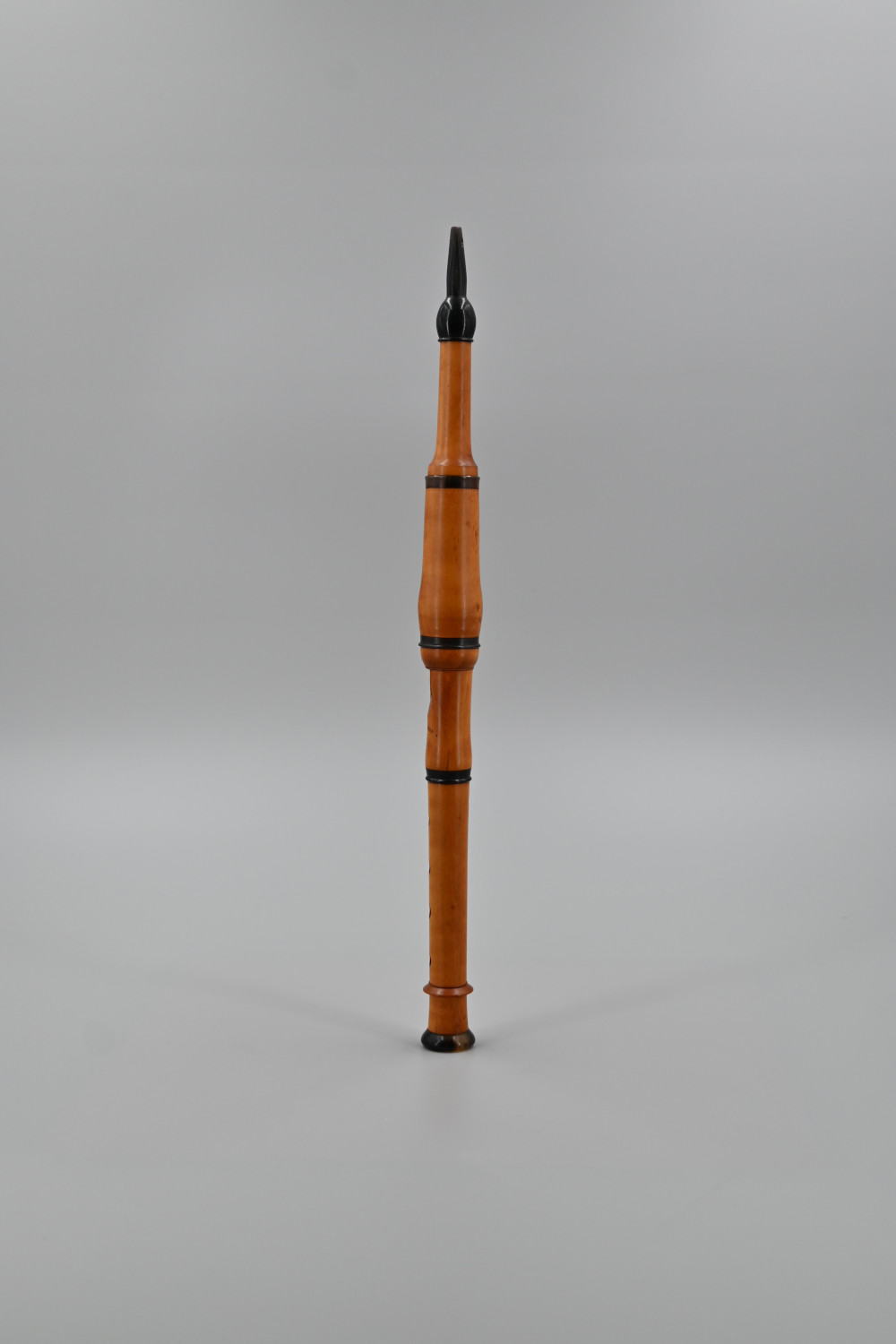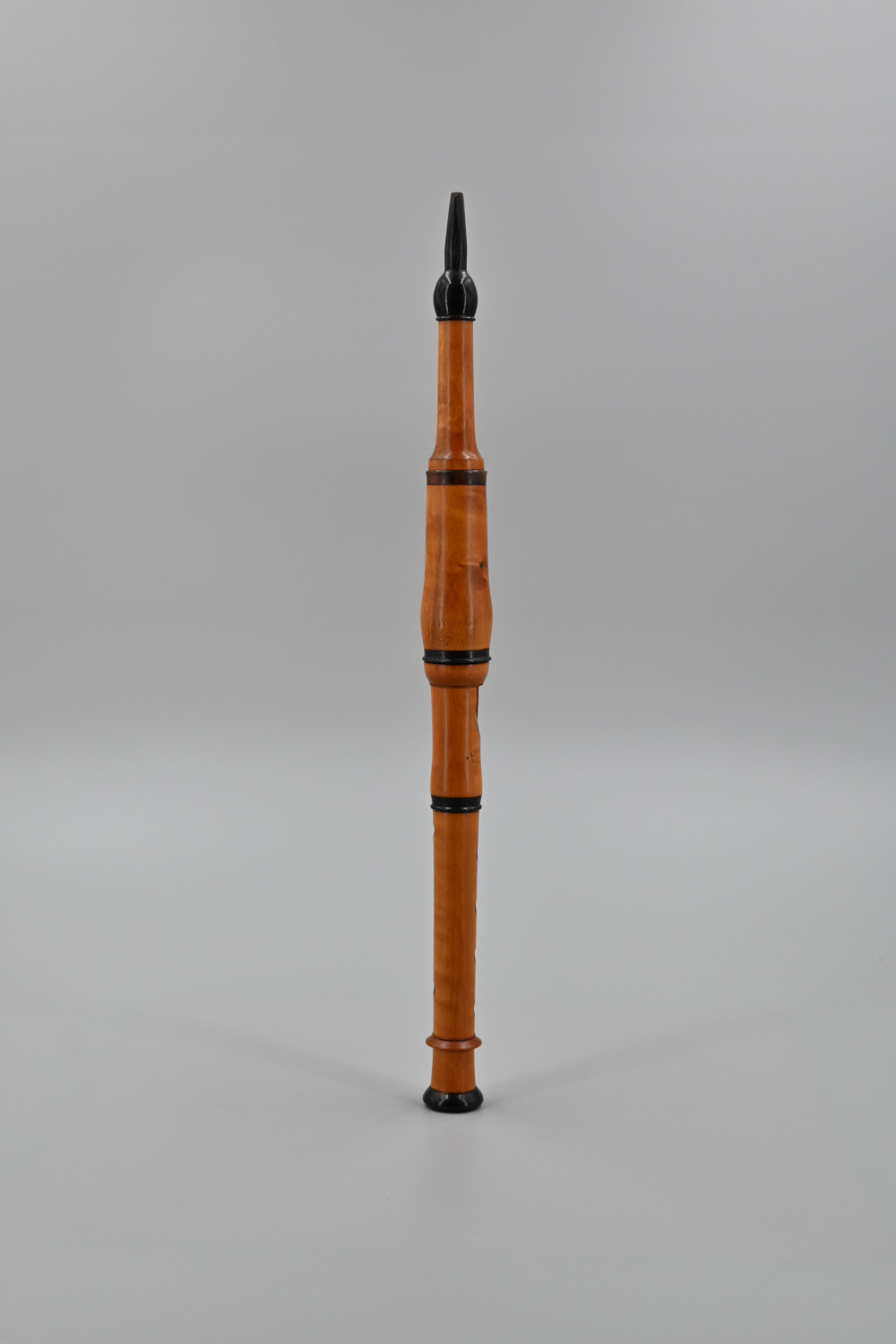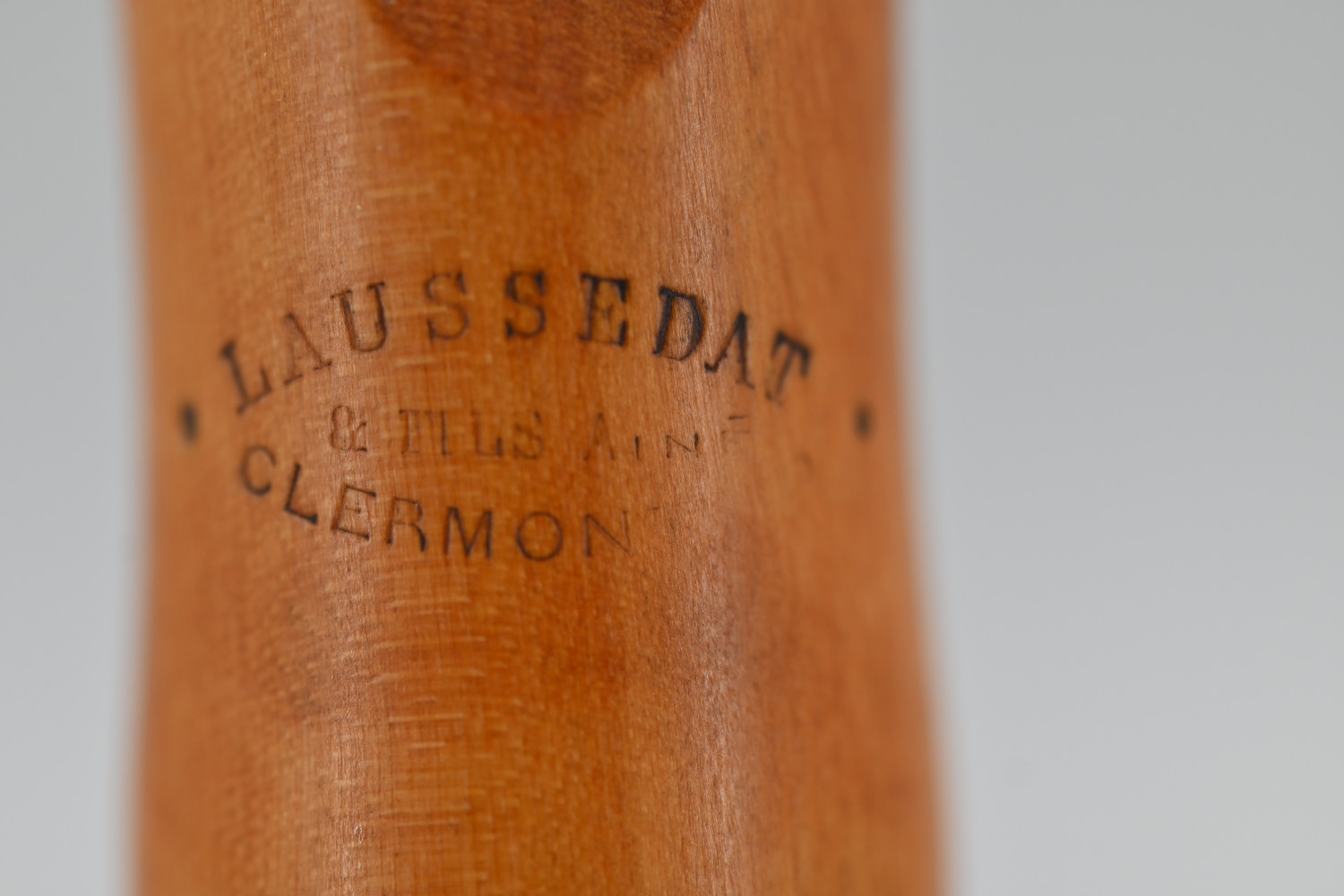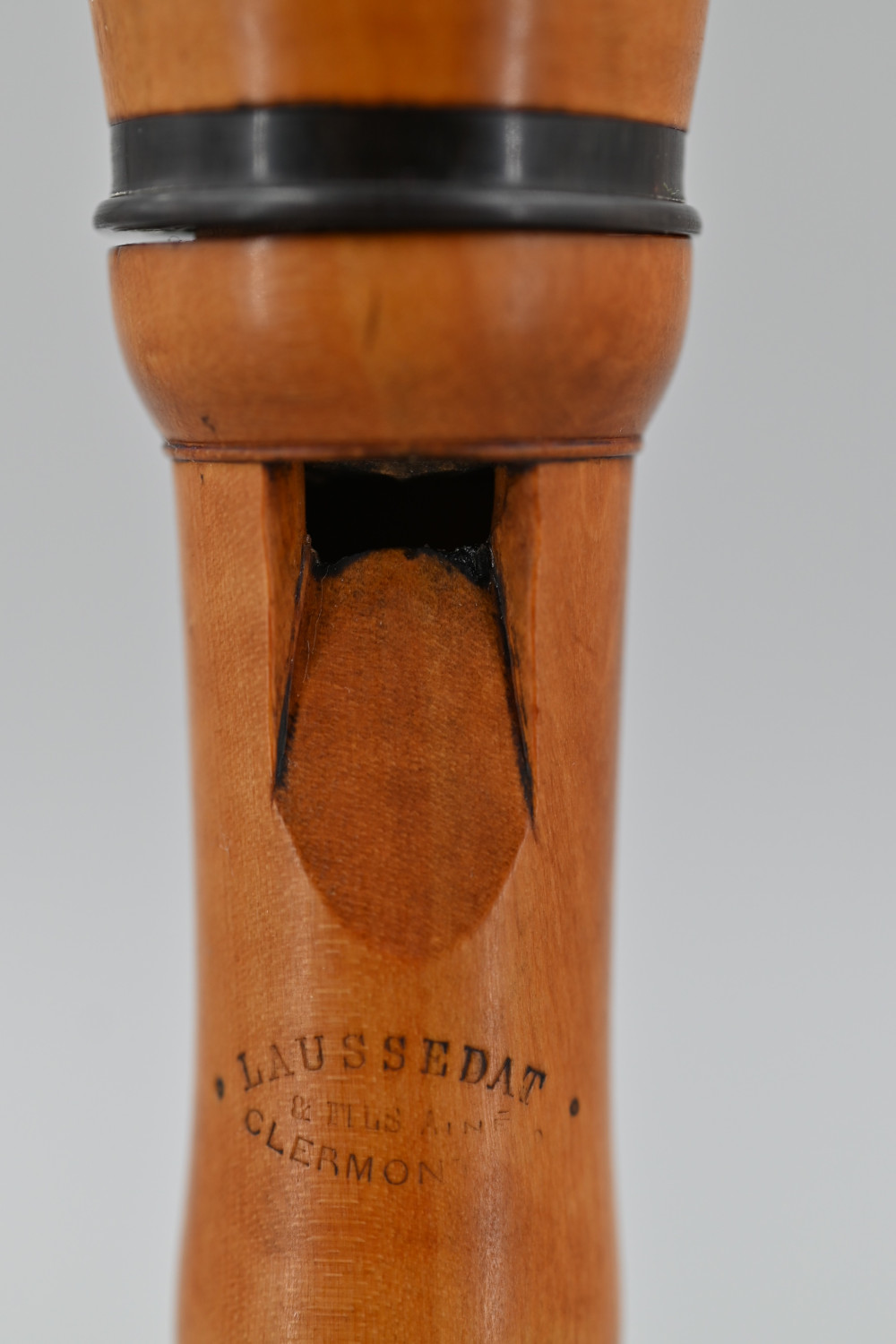 Flageolet – LAUSSEDAT & Fils Ainé
380,00 €
Category

Flageolets & Recorders

Maker

LAUSSEDAT & Fils Ainé

Marks and inscriptions

LAUSSEDAT
& FILS AINÉ
CLERMONT FD

Period

1830-1900

Place of origin

France

Description

Boxwood flageolet by LAUSSEDAT & Fils Ainé

Materials

Boxwood , horn

Dimensions

Total length 368 mm
Sounding length 172 mm
Weight 70 g

Condition

Restored, fully functional

Price (€)

€380.00

Ref

168
Description
Flageolet – Laussedat & Fils Ainé
This delightful keyless French flageolet is crafted in boxwood and decorated with horn rings. The maker's stamp reads LAUSSEDAT & Fils Ainé, who were based in Clermont Ferrand, France. The LAUSSEDAT family seem to have been involved in woodwind instrument making from around the nineteenth century. There is a rather special, rare, triple-pipe French flageolet in the Royal College of Music, London collection, stamped LAUSSEDAT with a quatrefoil mark.  We can date this flageolet to around 1840. The Laussedat family went on to sell and deal in all types of instruments including all forms of woodwinds for private and military use, harmoniums, accordions, upright pianos and even sold sheet music.
This flageolet has been fully restored and is in playing condition.
If you are interested in this product or need more information about it, please leave us a message using this form. We will get back to you shortly.