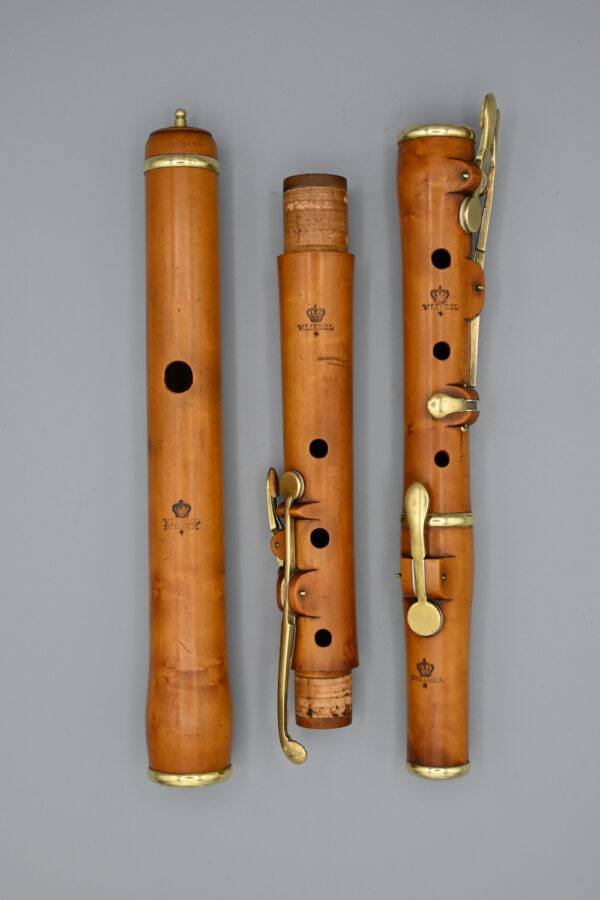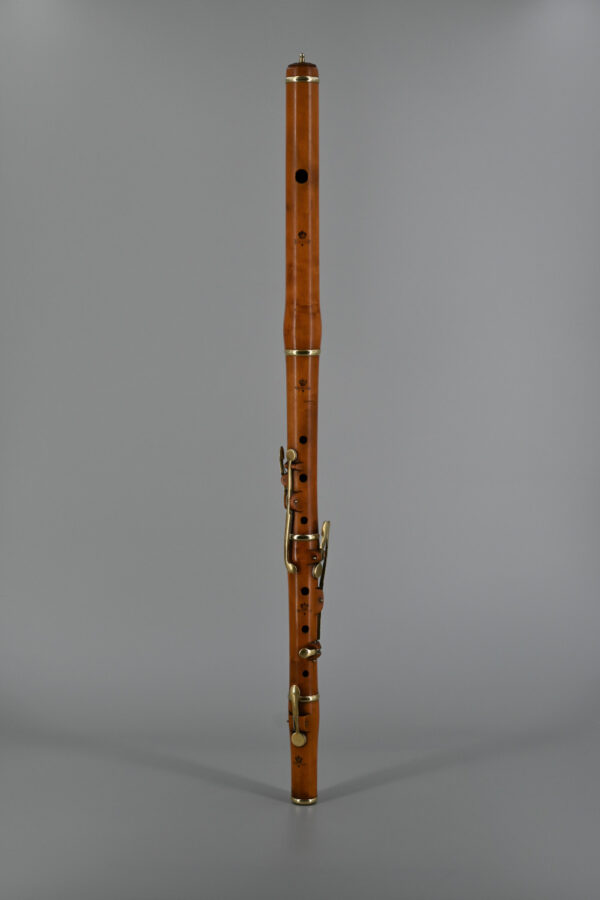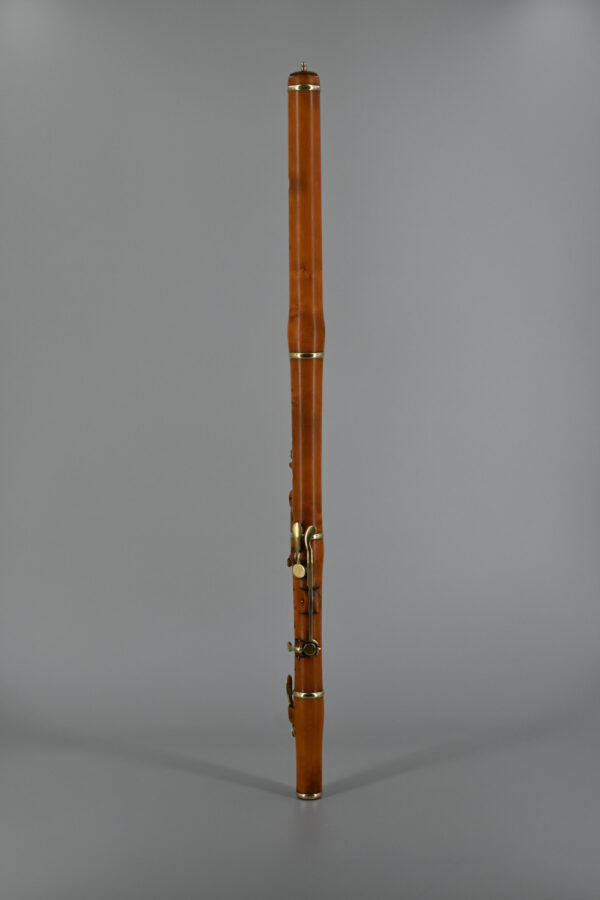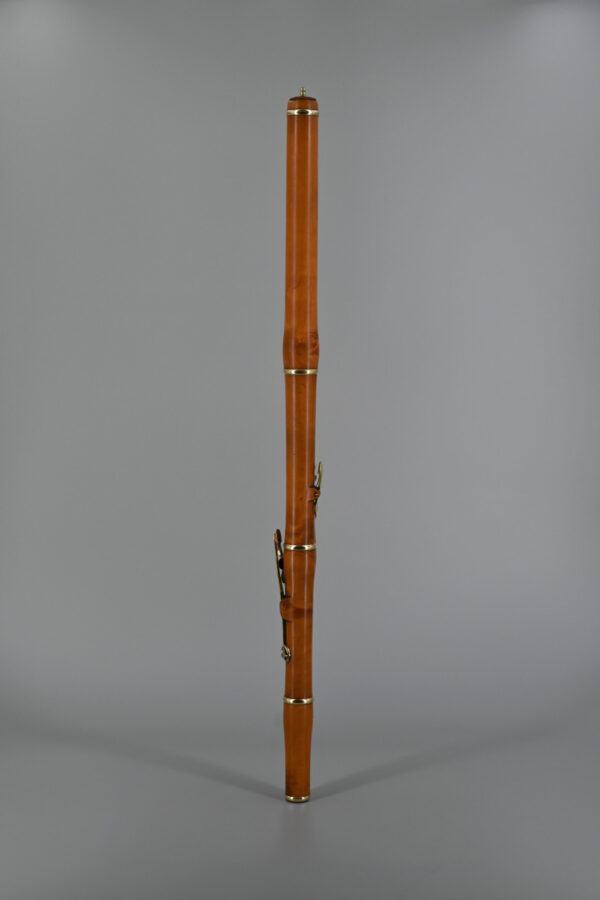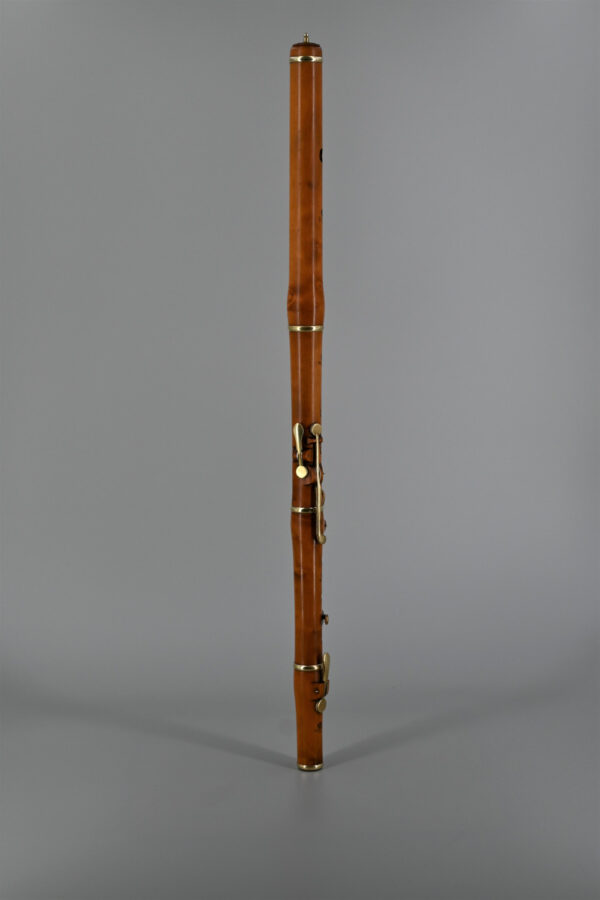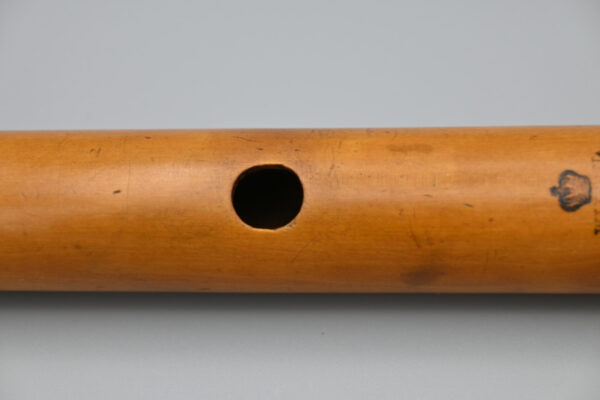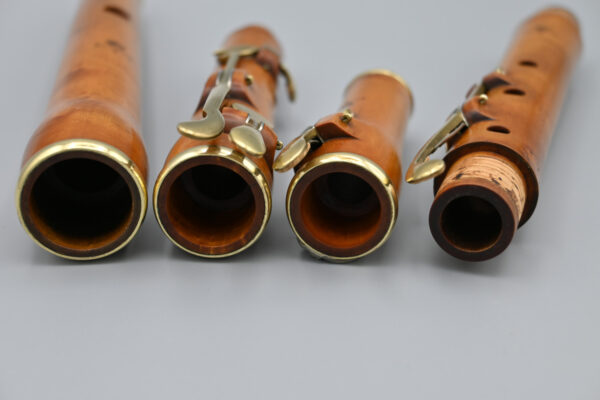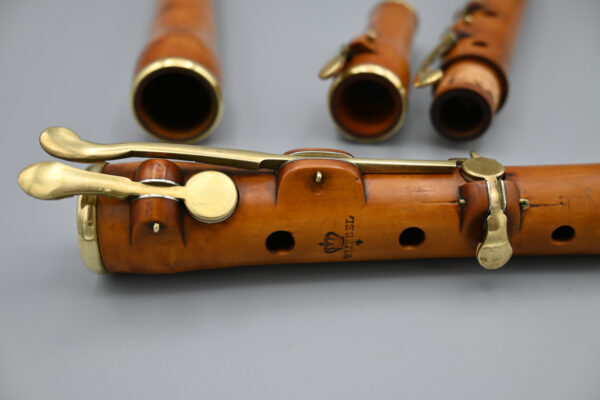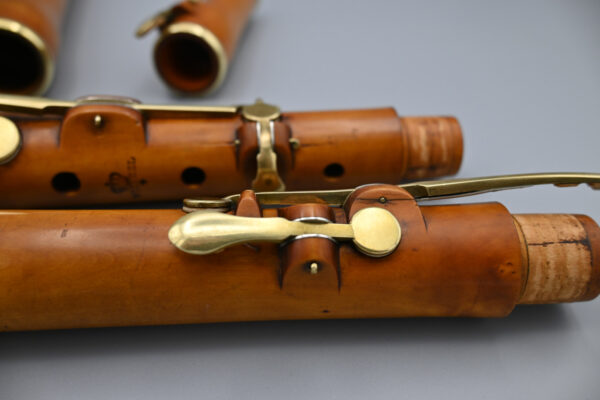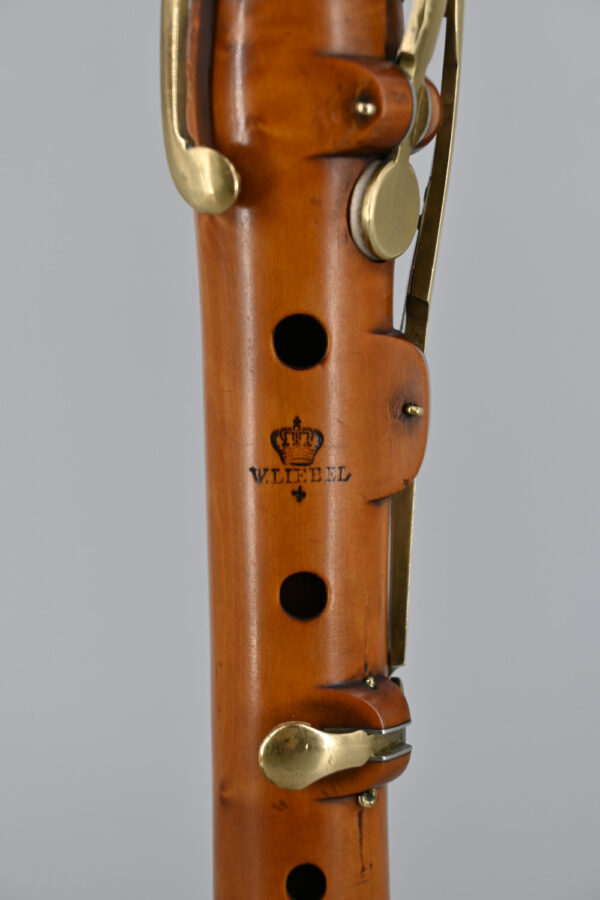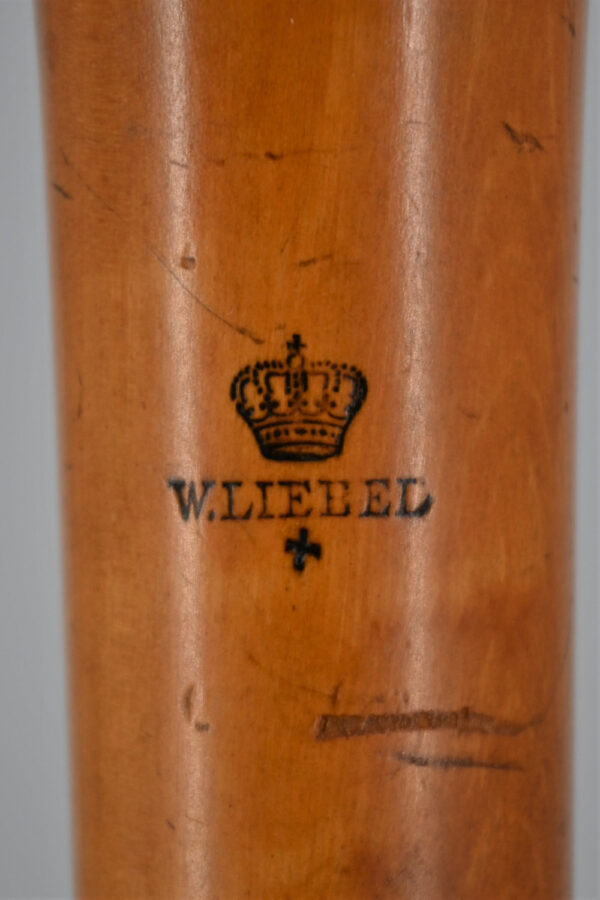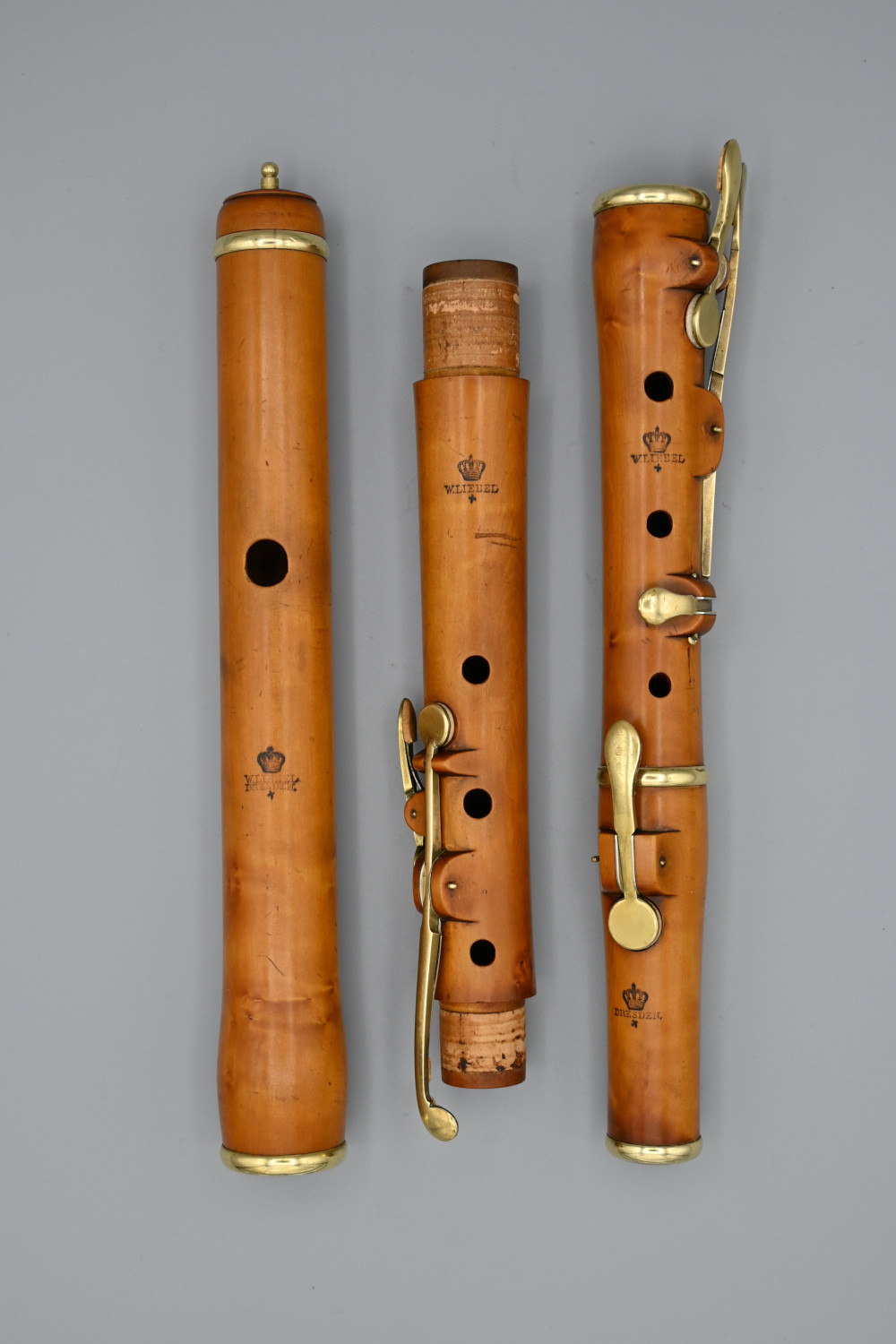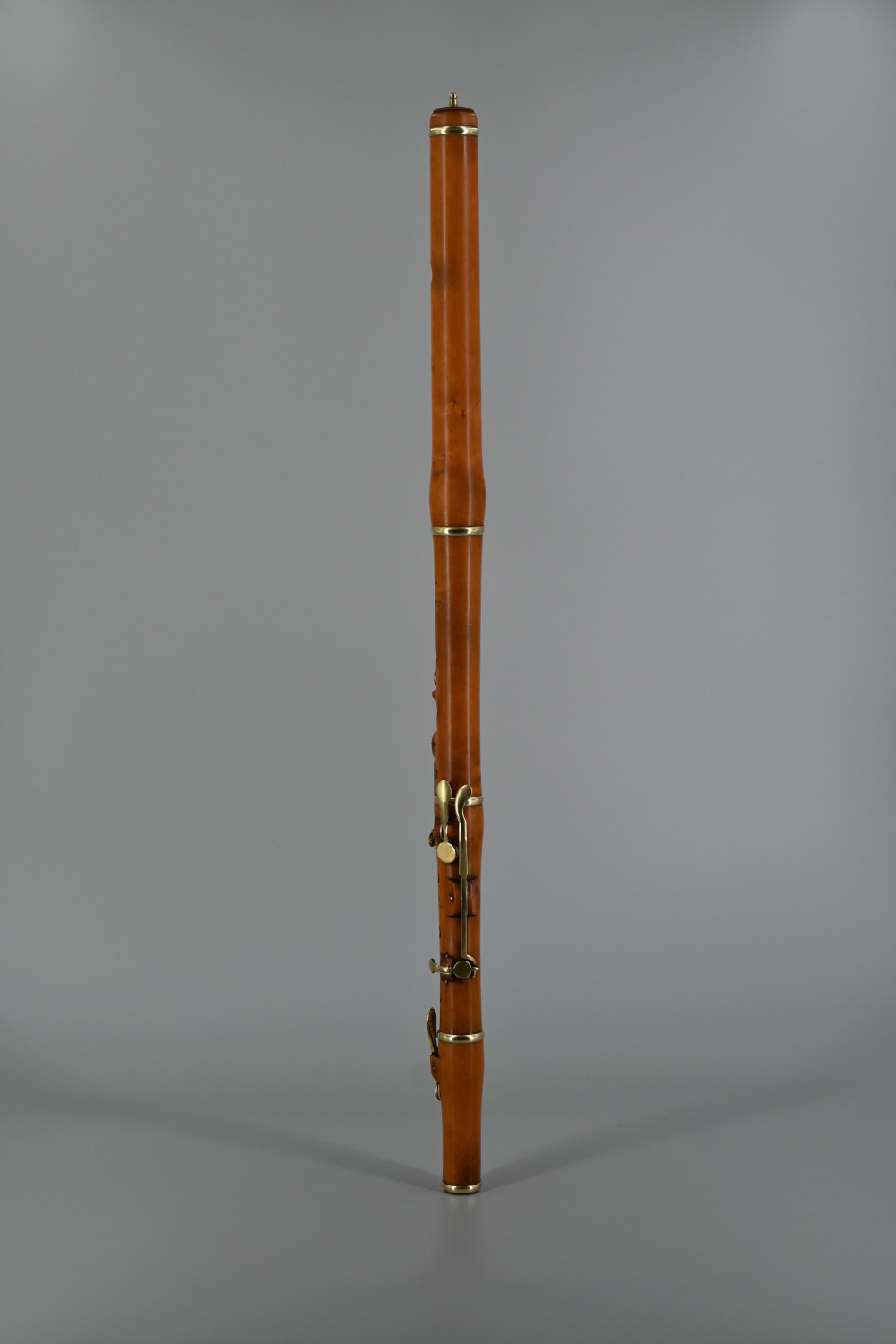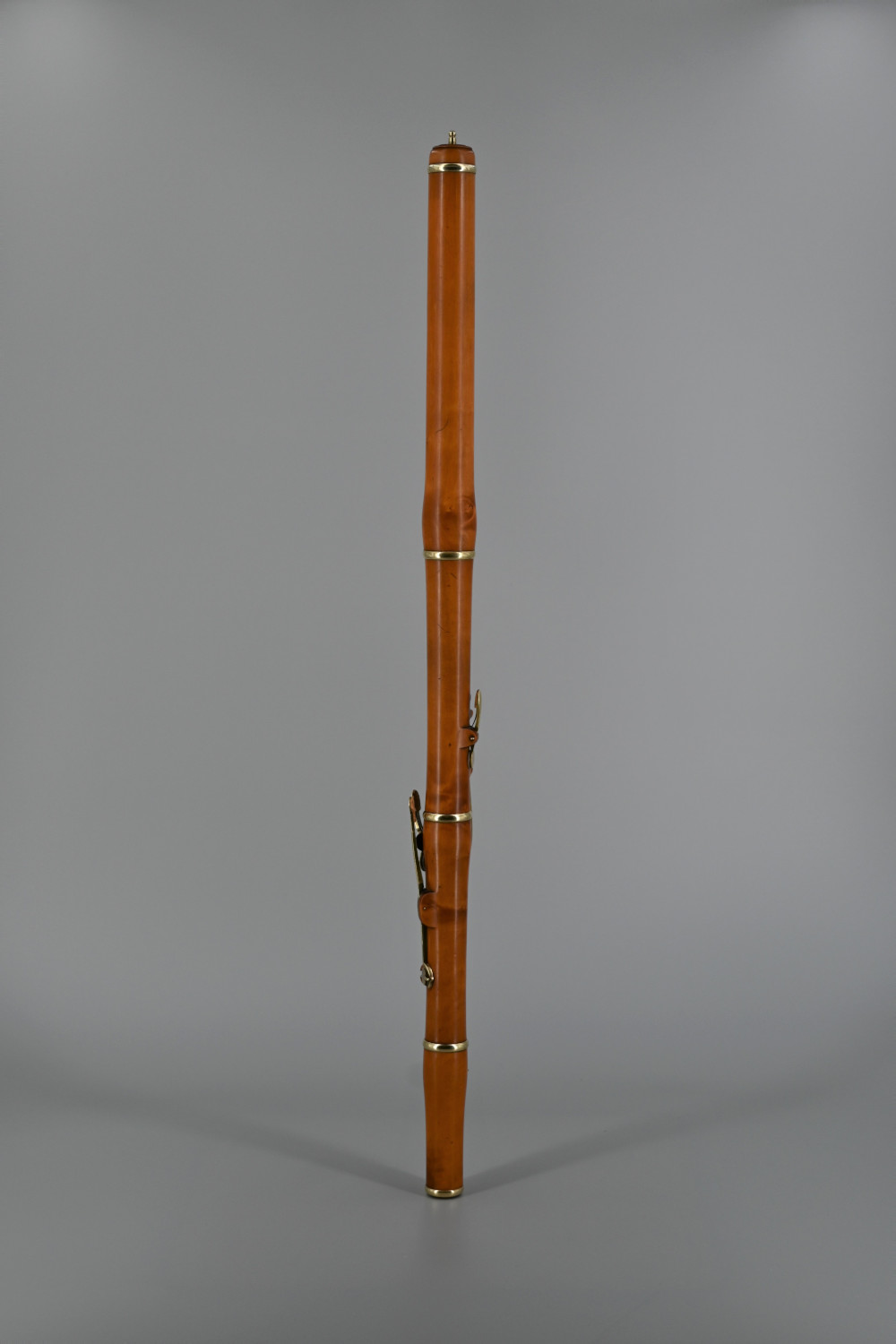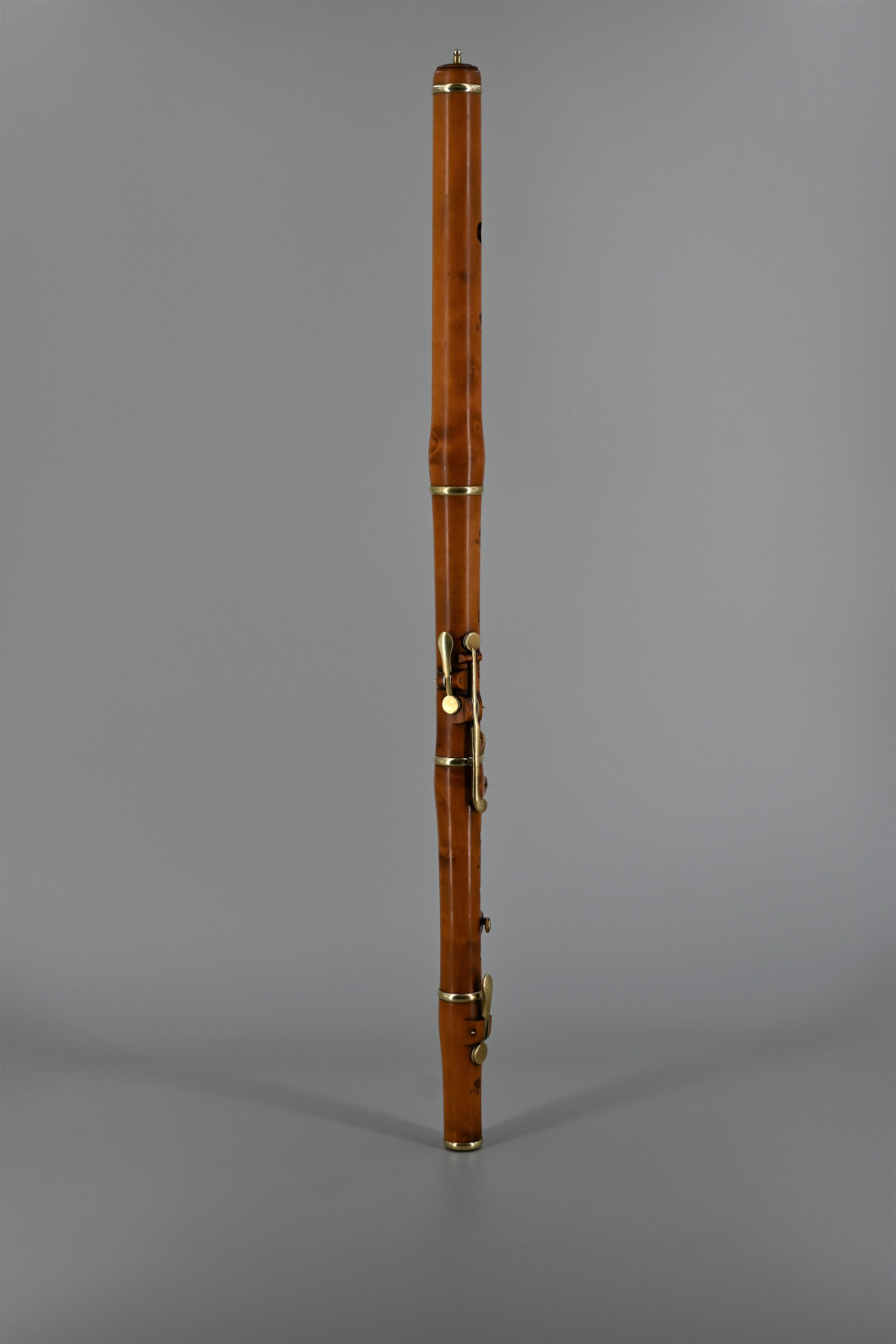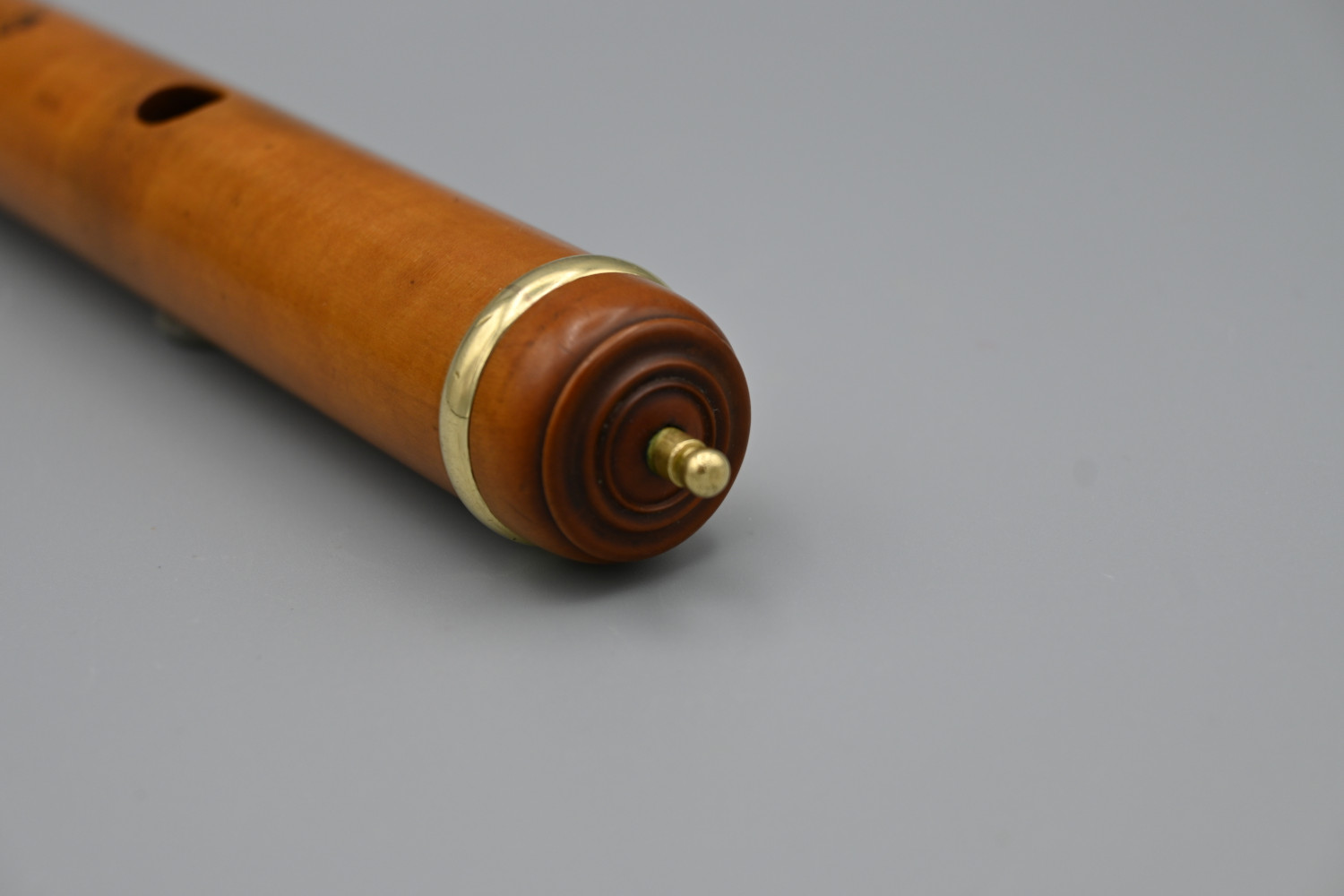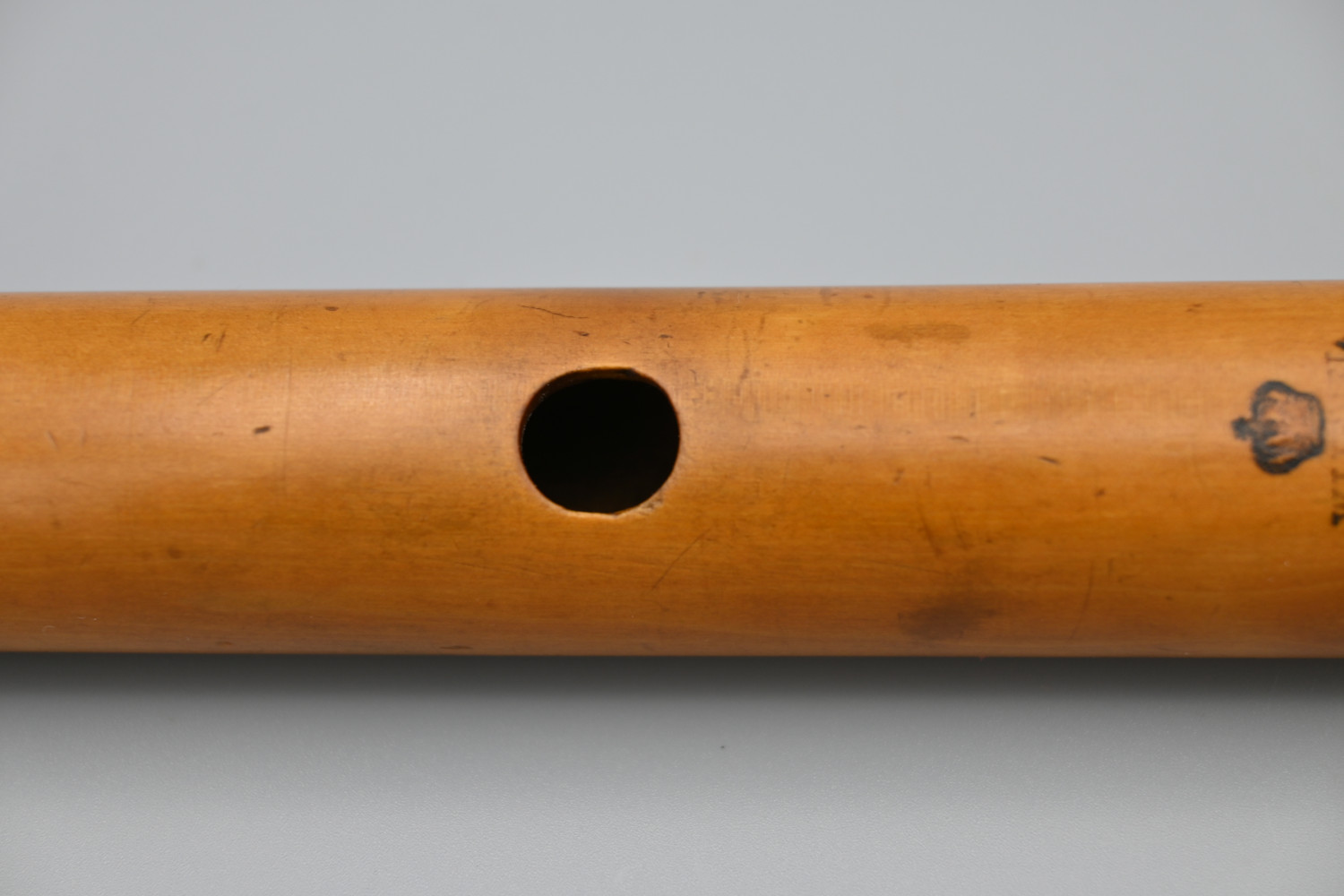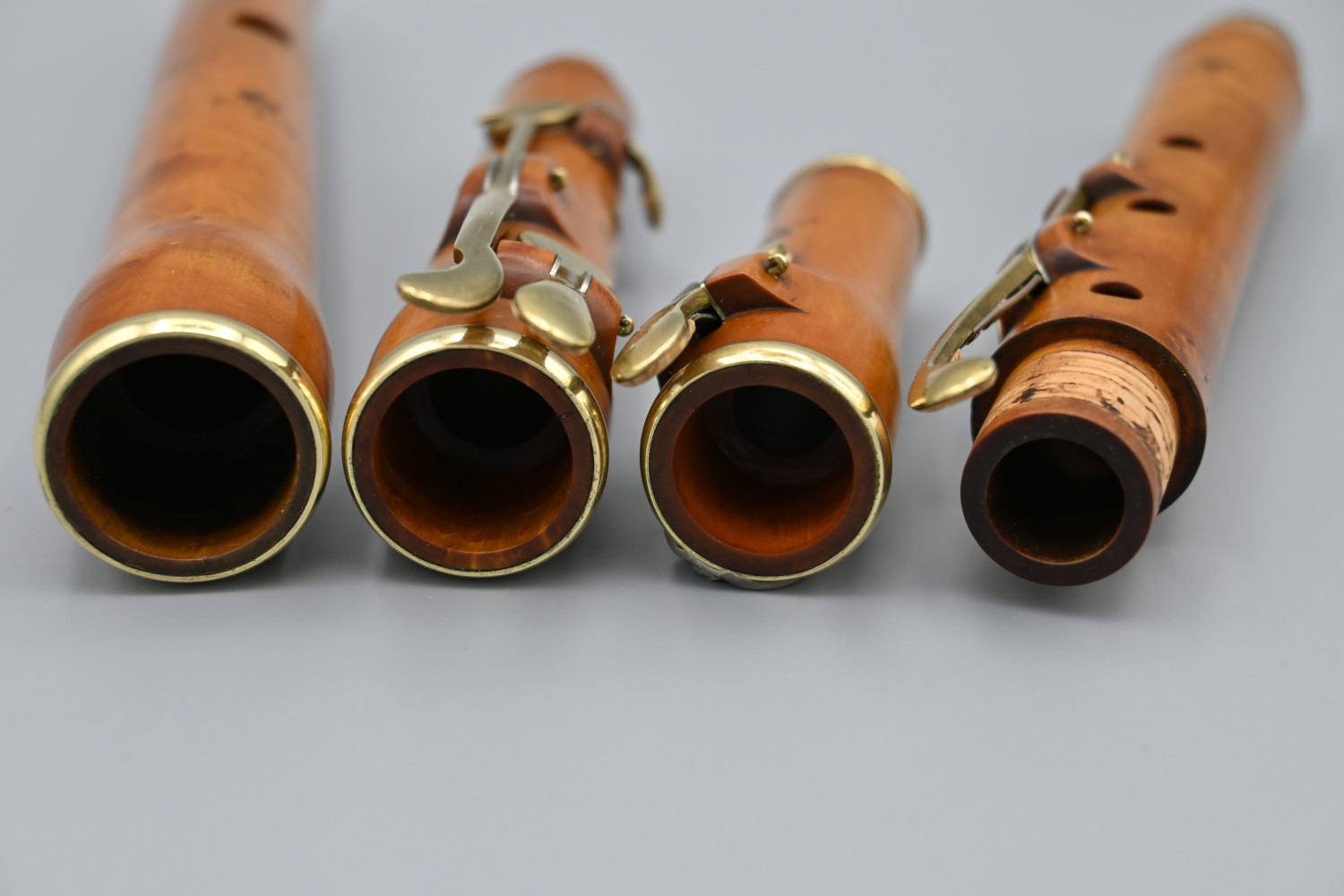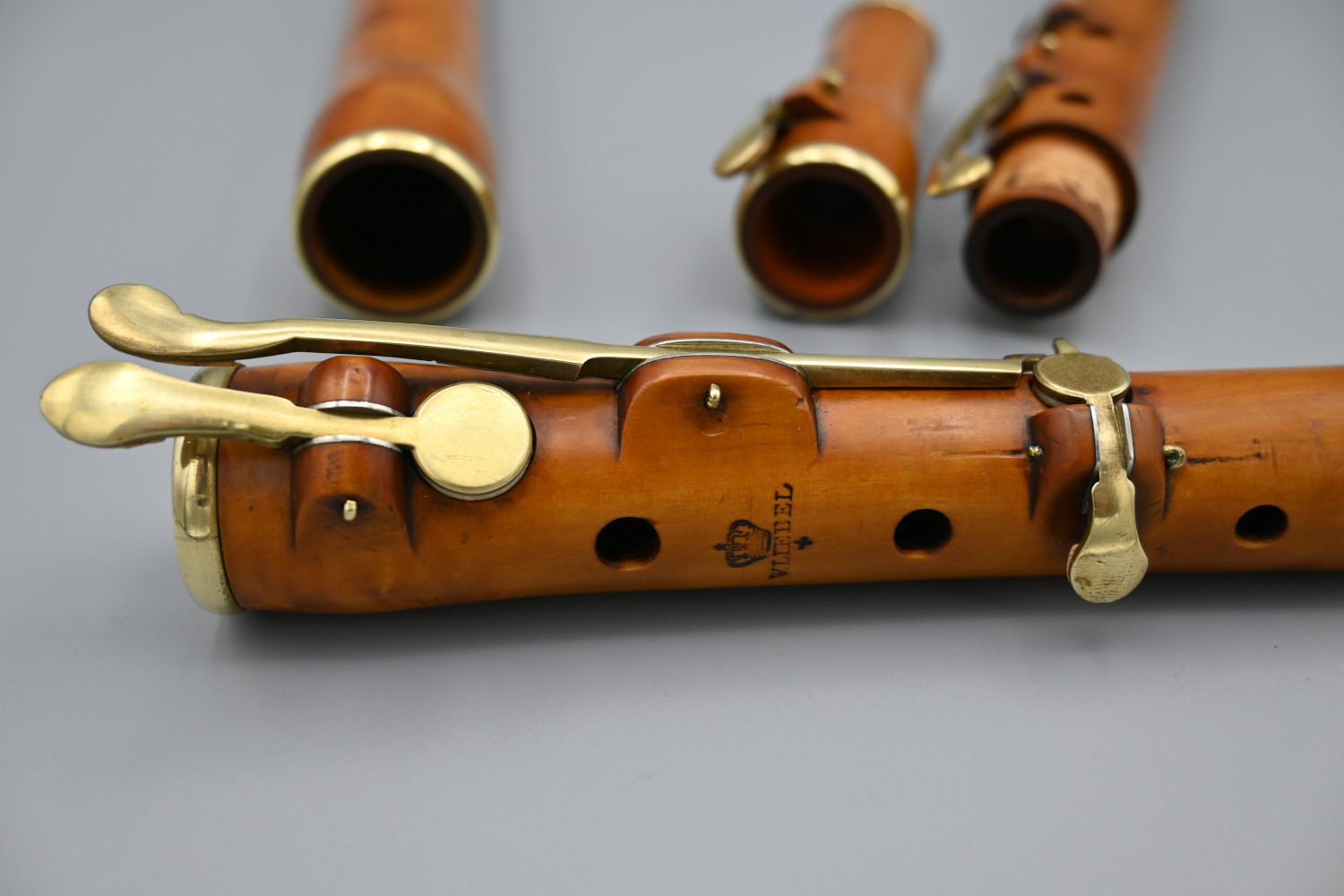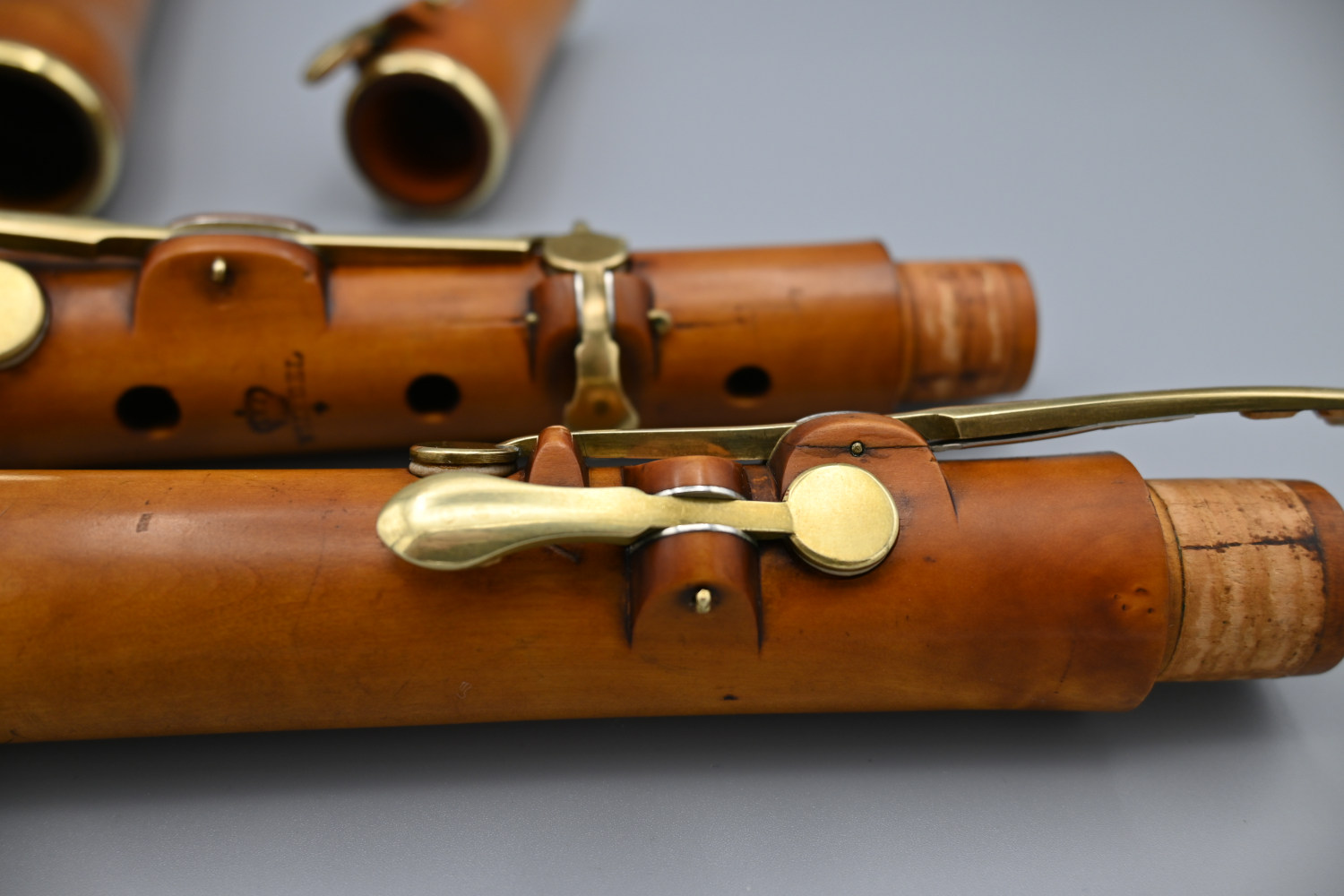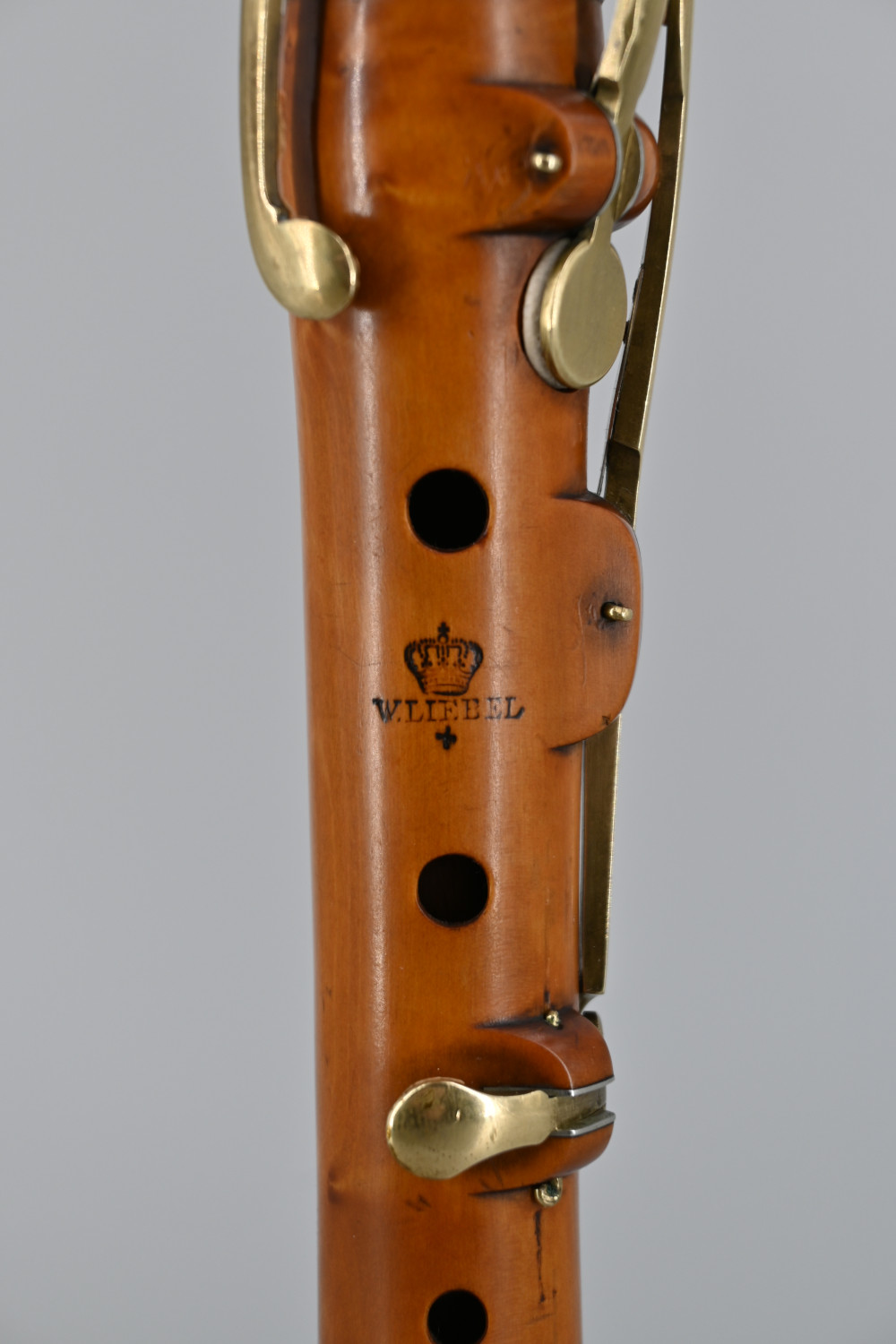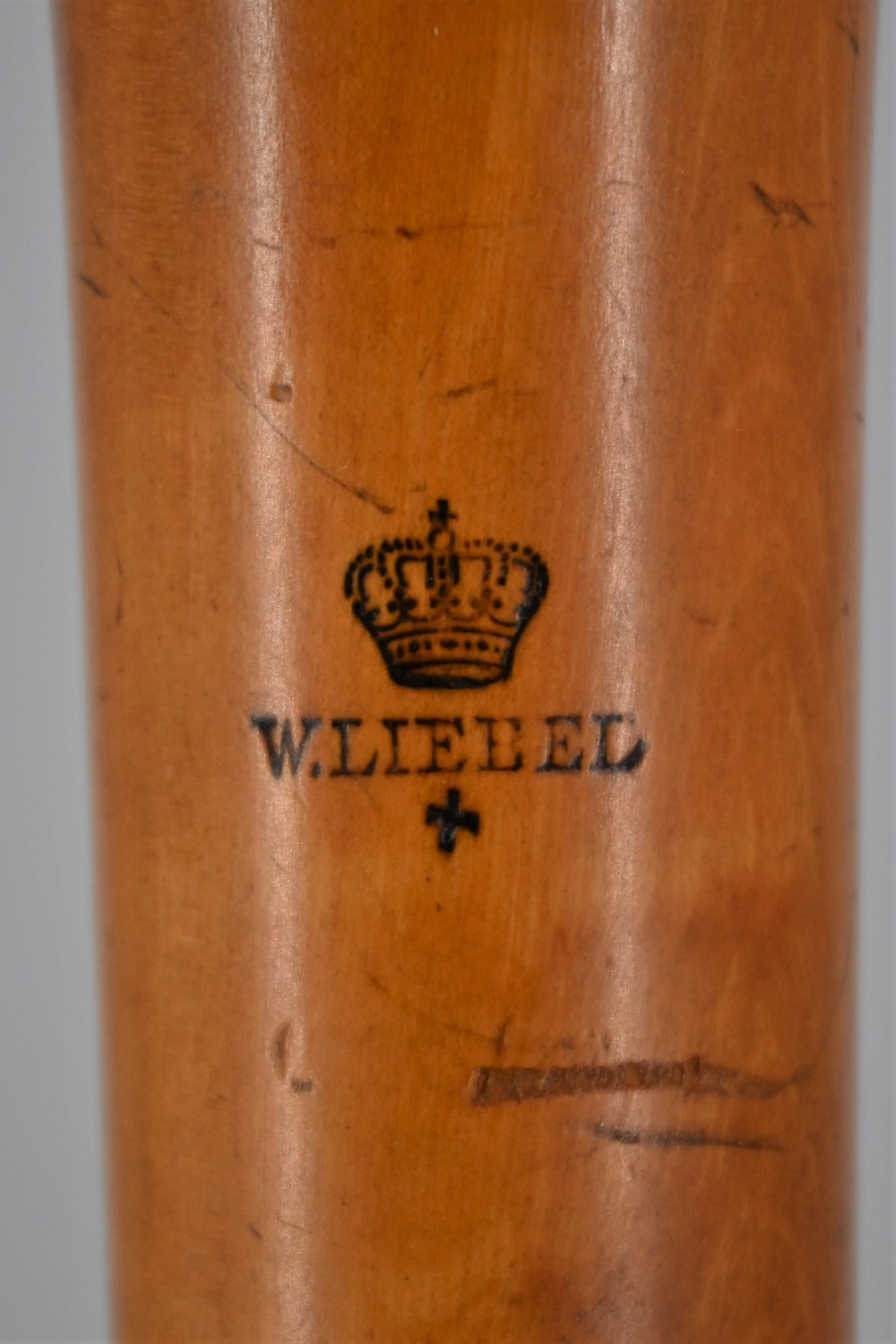 Flute – LIEBEL, Wilhelm
1.950,00 €
Category

Flutes

Maker

LIEBEL, Wilhelm

Marks and inscriptions

Saxon crown / W. LIEBEL / DRESDEN /Maltese cross

Period

1830-1900

Place of origin

Germany

Description

Romantic boxwood flute by Wilhelm LIEBEL

Materials

Boxwood , brass

Dimensions

Total length 622 mm
Sounding length 525 mm
Weight 277 g

Condition

Working condition

Price (€)

€1950.00

Ref

1029
Description
Flute – Wilhelm Liebel
This lovely, romantic flute was made around 1840 by the master woodwind instrument maker, Christian Wilhelm LIEBEL (1793-1871). Wilhelm, as he preferred to call himself, was one of Dresden's finest flute makers during the mid-nineteenth century. Born in Adorf and initially trained by his father, Liebel spent his journeyman years in Dresden, Berlin and Vienna before returning to Dresden and setting up shop in 1824. Liebel's flutes would go on to be famous and recommended by the flutist Anton Bernhard FÜRSTENAU (1792-1852).
This flute features beautiful, honey-coloured Boxwood with brass keys and rings. It's amazingly light and feels lovely to the touch. It has five keys and a long F lever. The tenons are covered with what are believed to be the original cork strips, which Liebel very much promoted. The instrument is signed on all four parts – Saxon crown, W. LIEBEL and a Maltese cross. The head joint is additionally marked with the name of the city – DRESDEN. It has a lovely sweet sound with strong low notes. It plays at around a=448 Hz.  
If you would like to find out why Fürstenau raved so much about Liebel's flutes, now is your chance to own one and try it for yourself. 
If you are interested in this product or need more information about it, please leave us a message using this form. We will get back to you shortly.