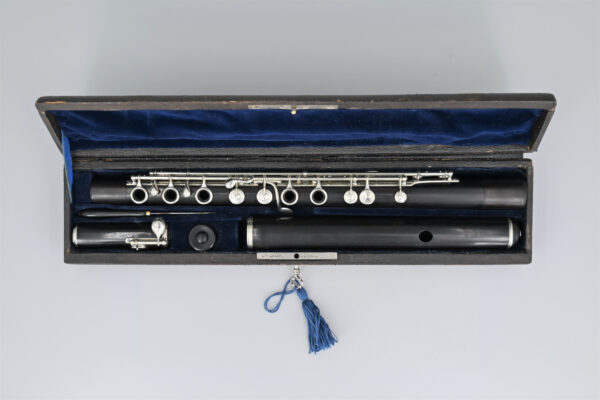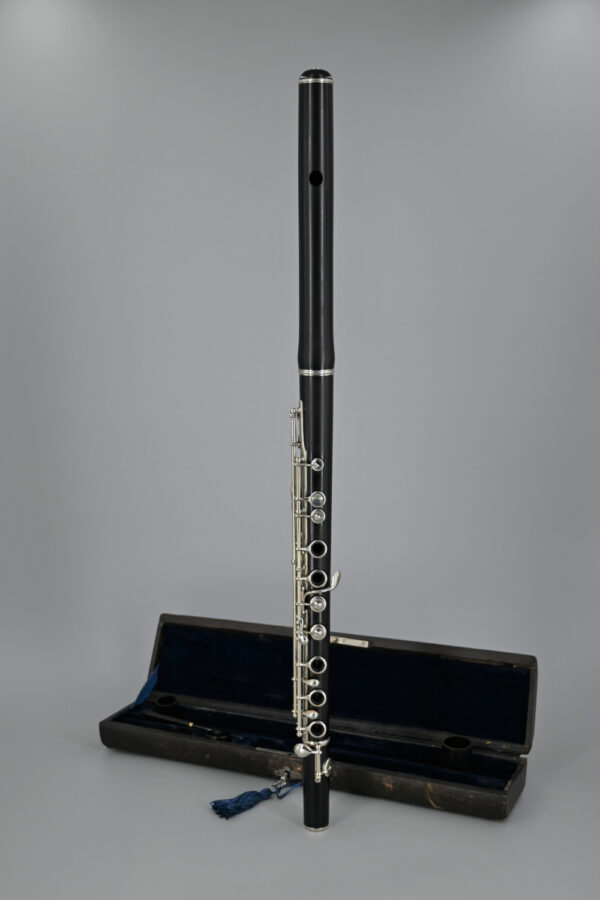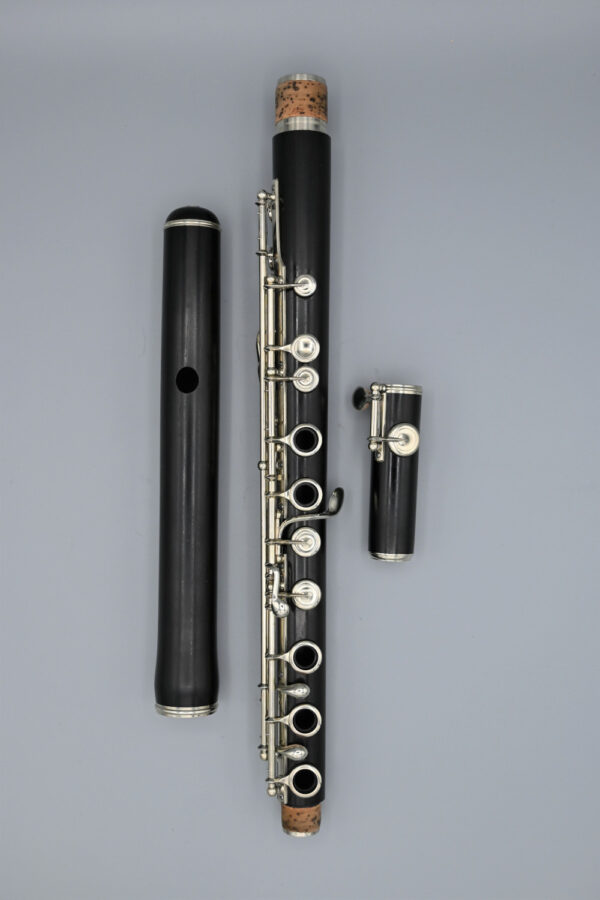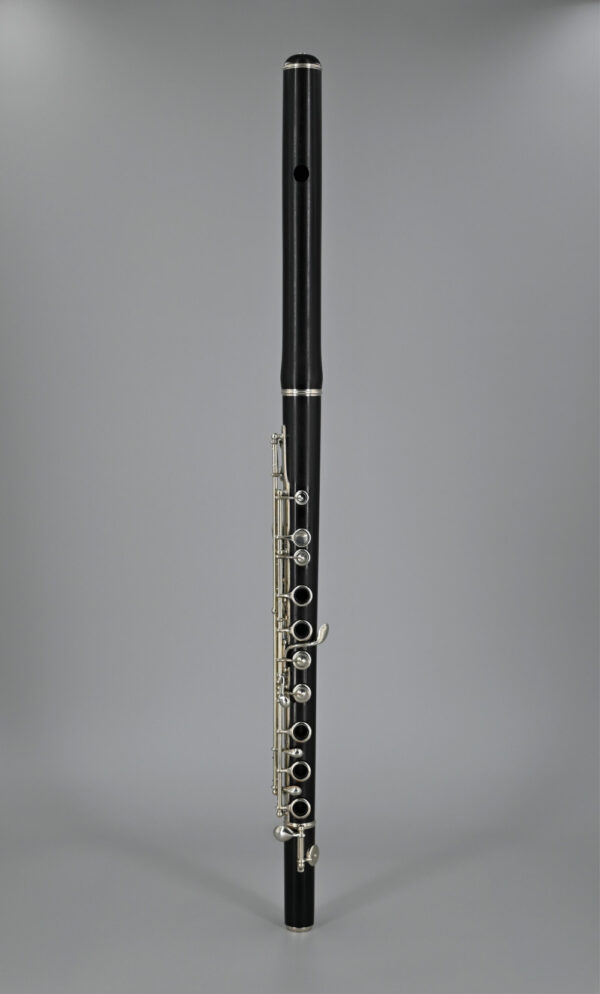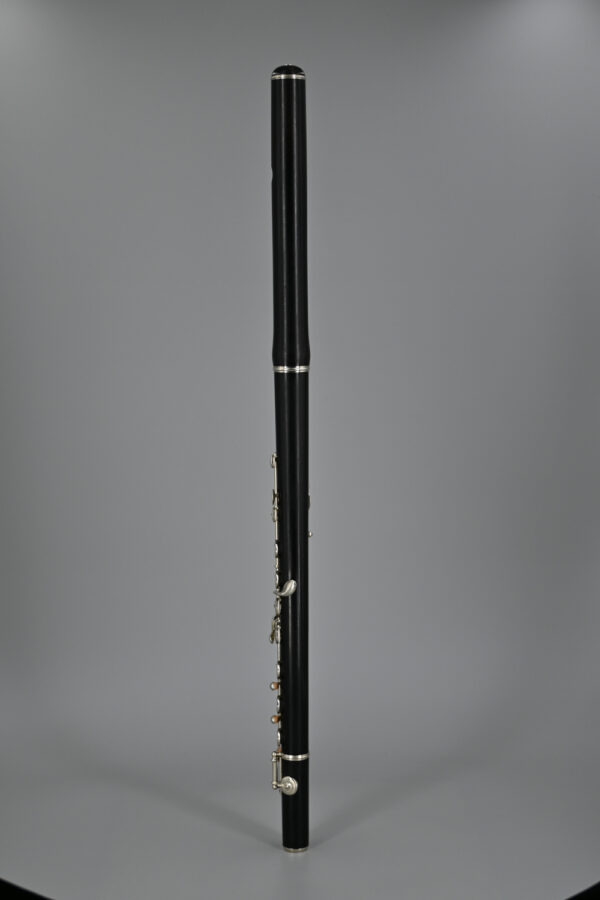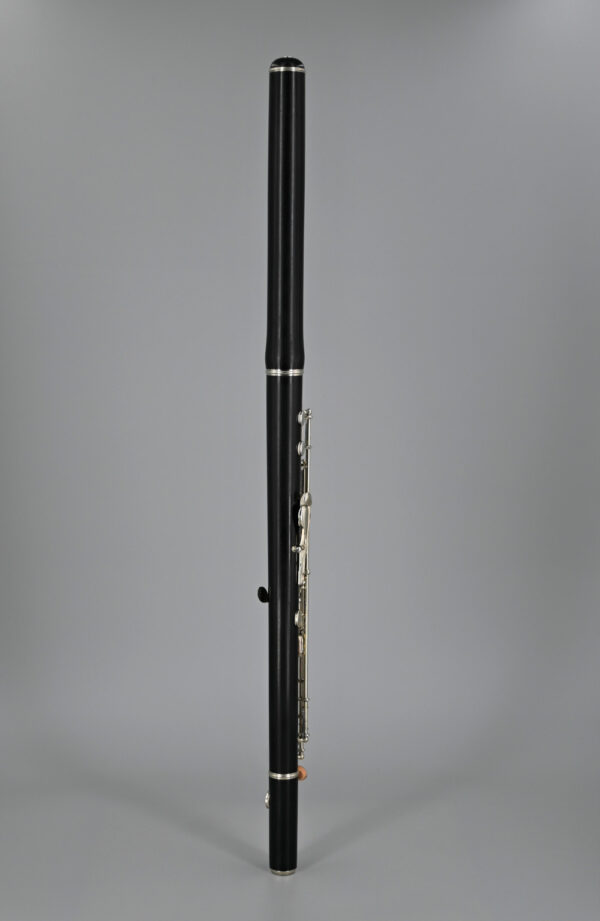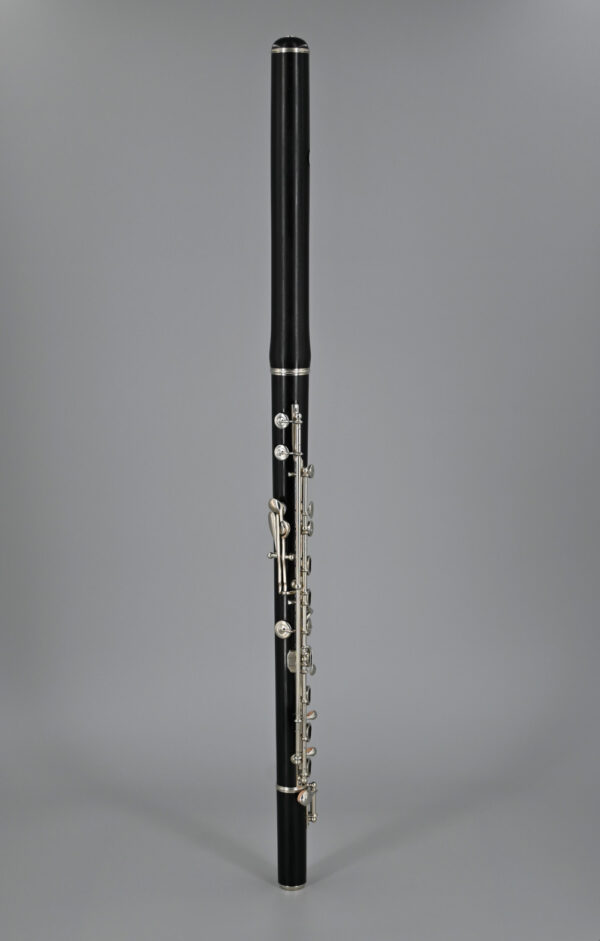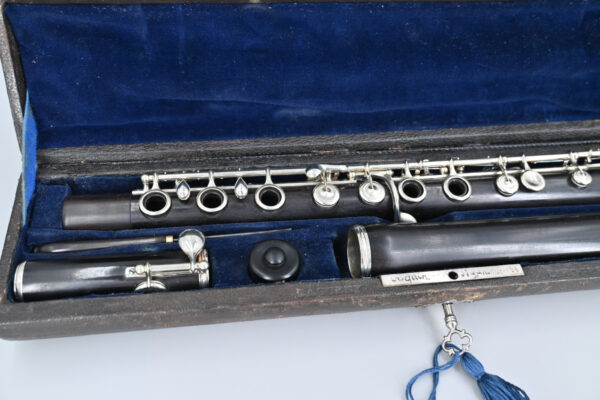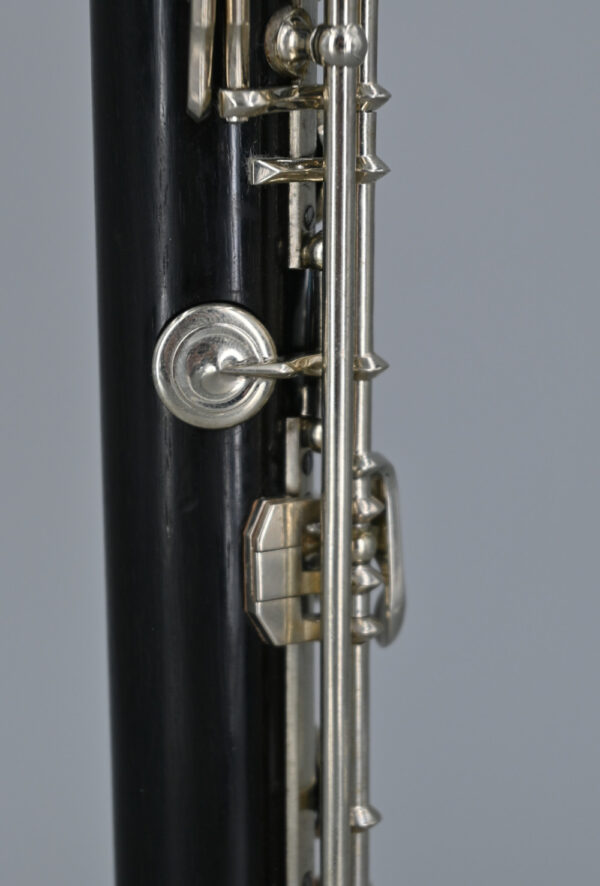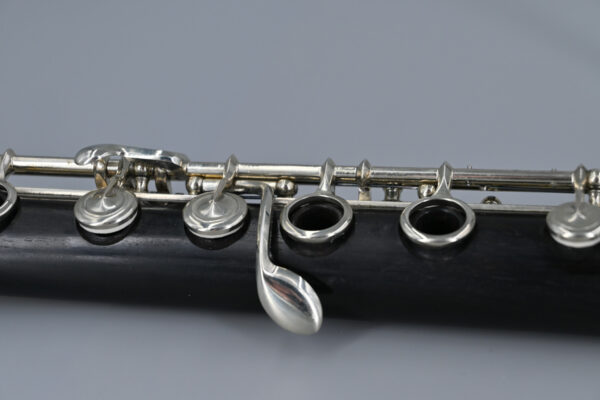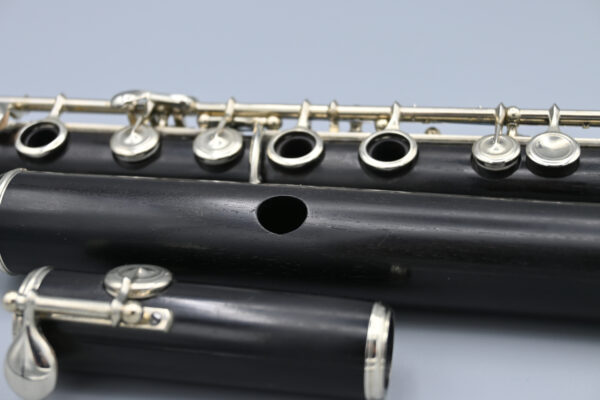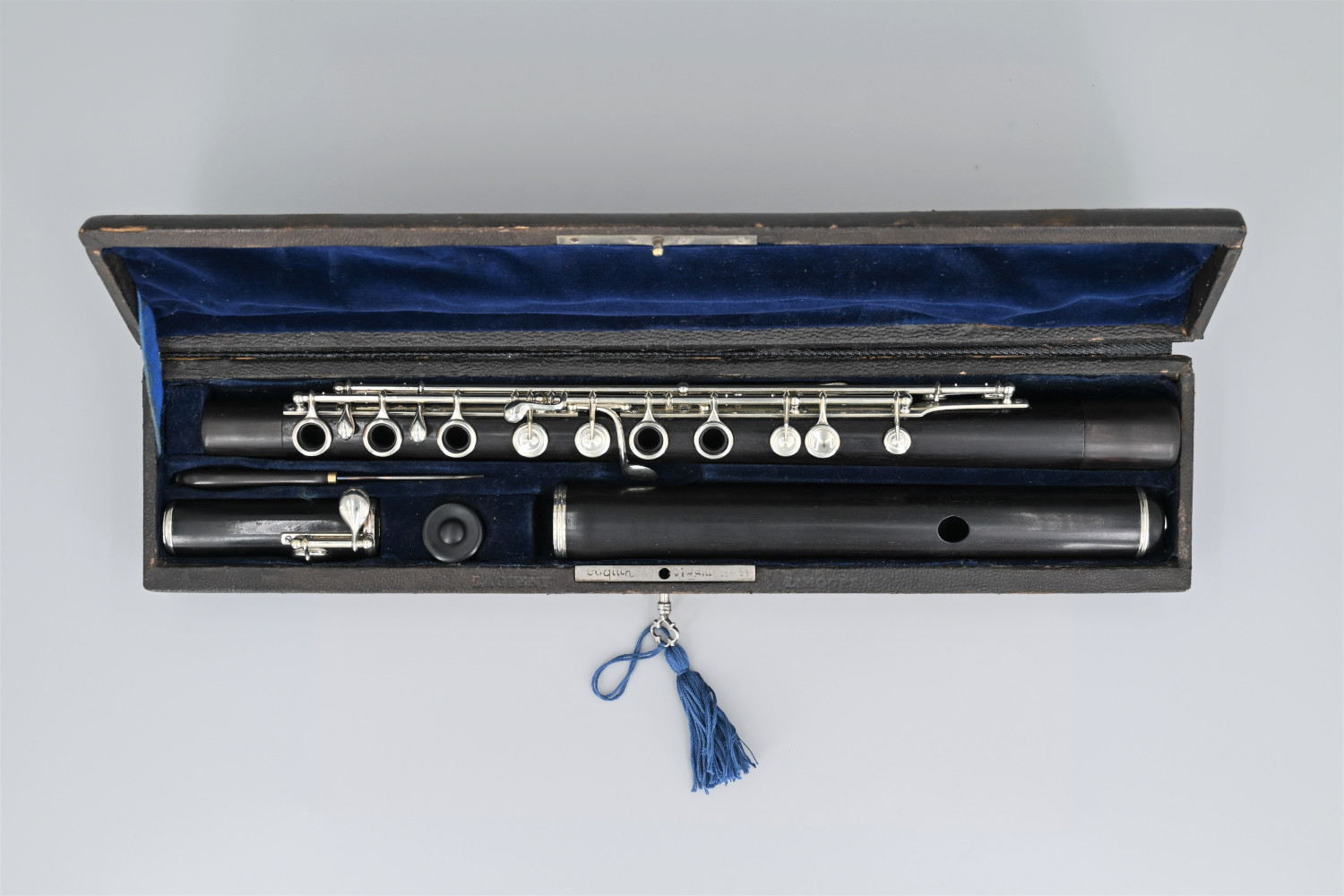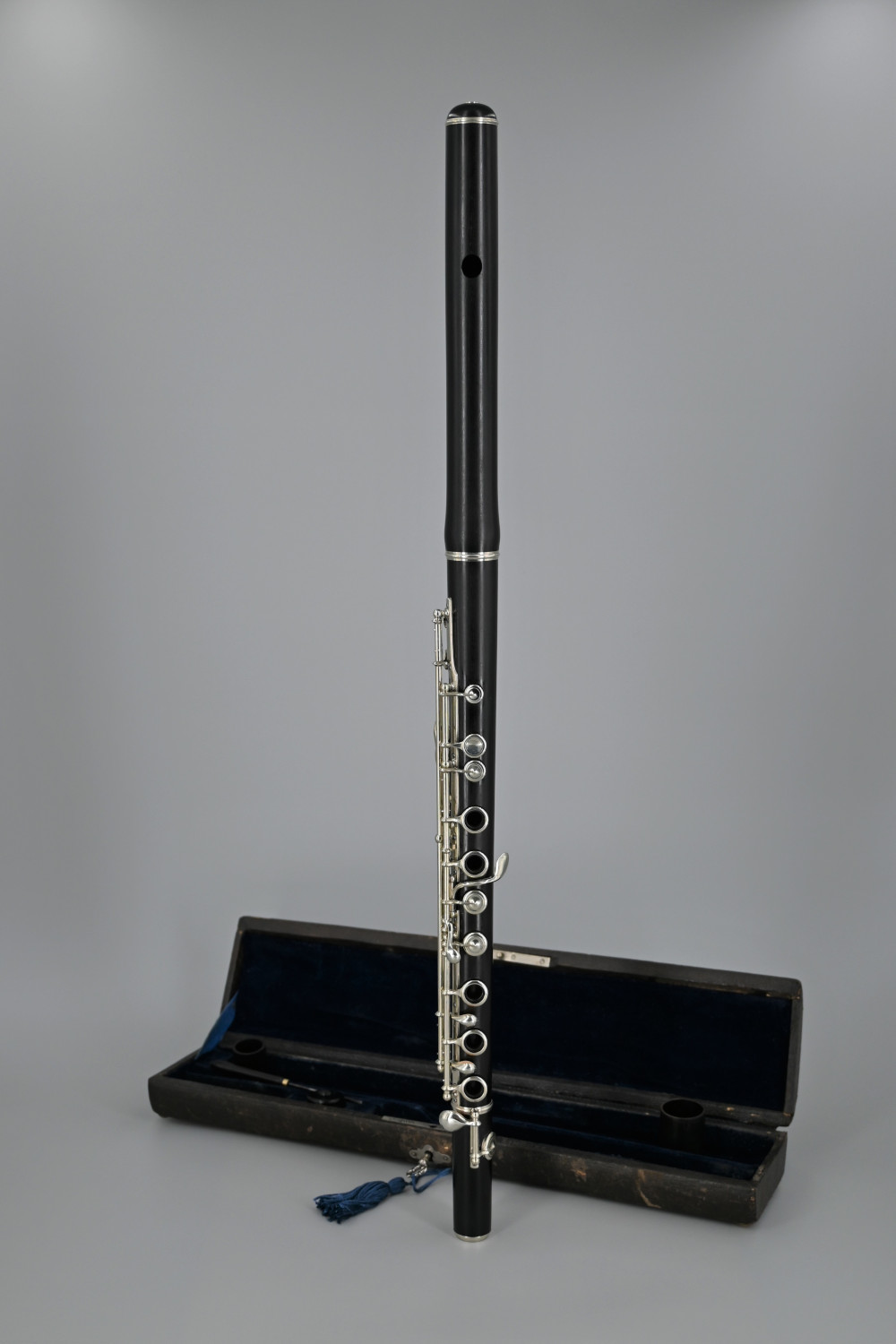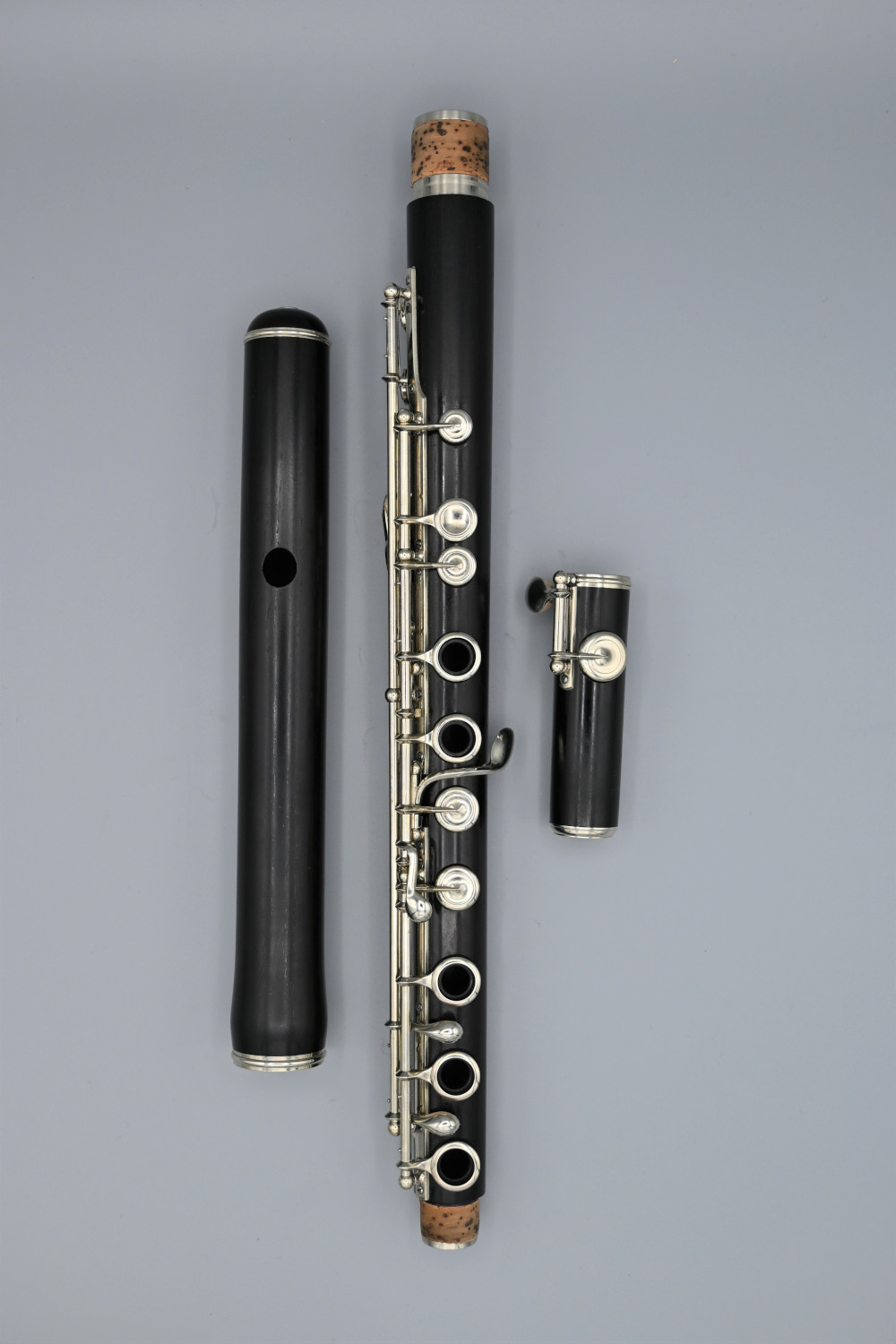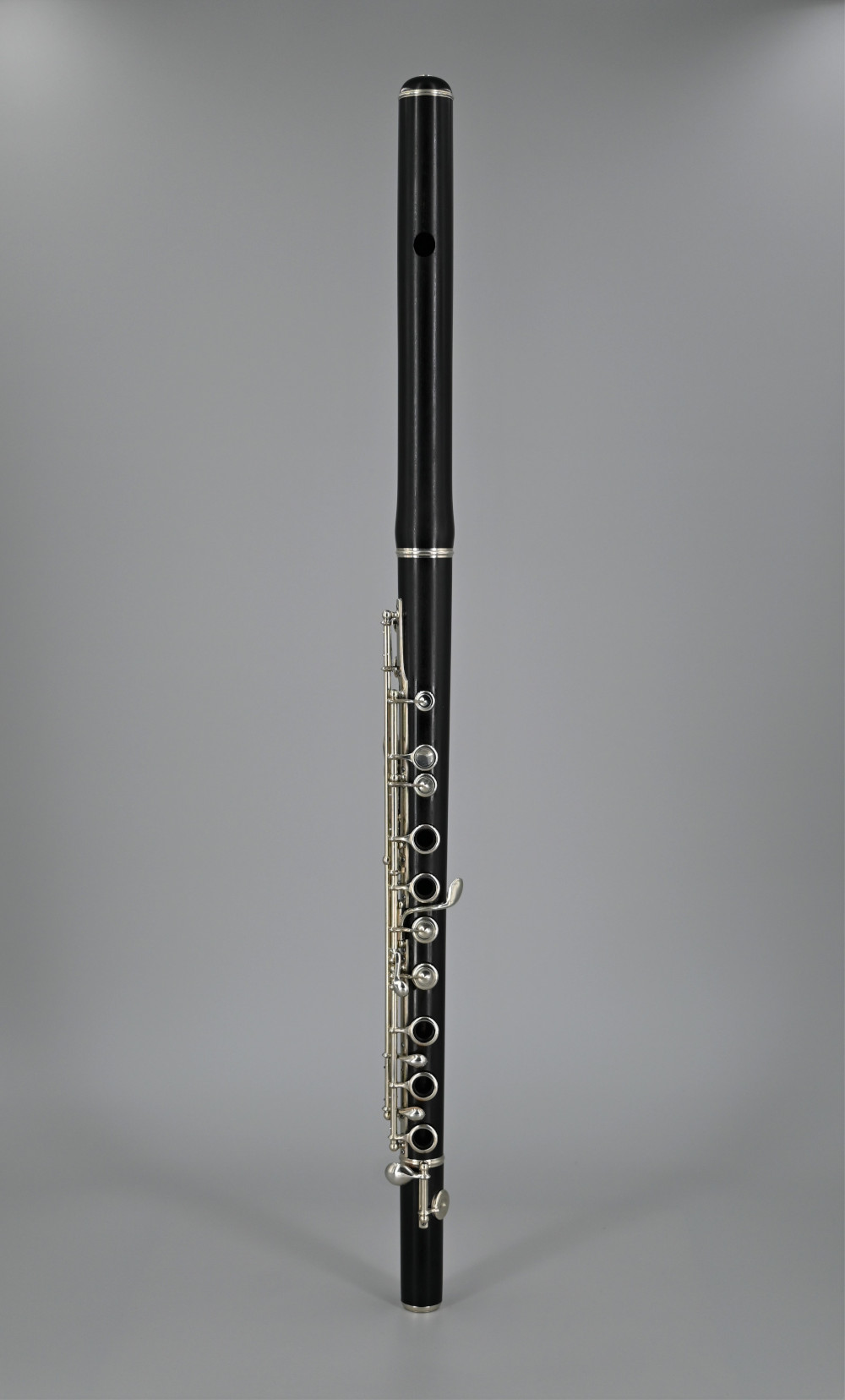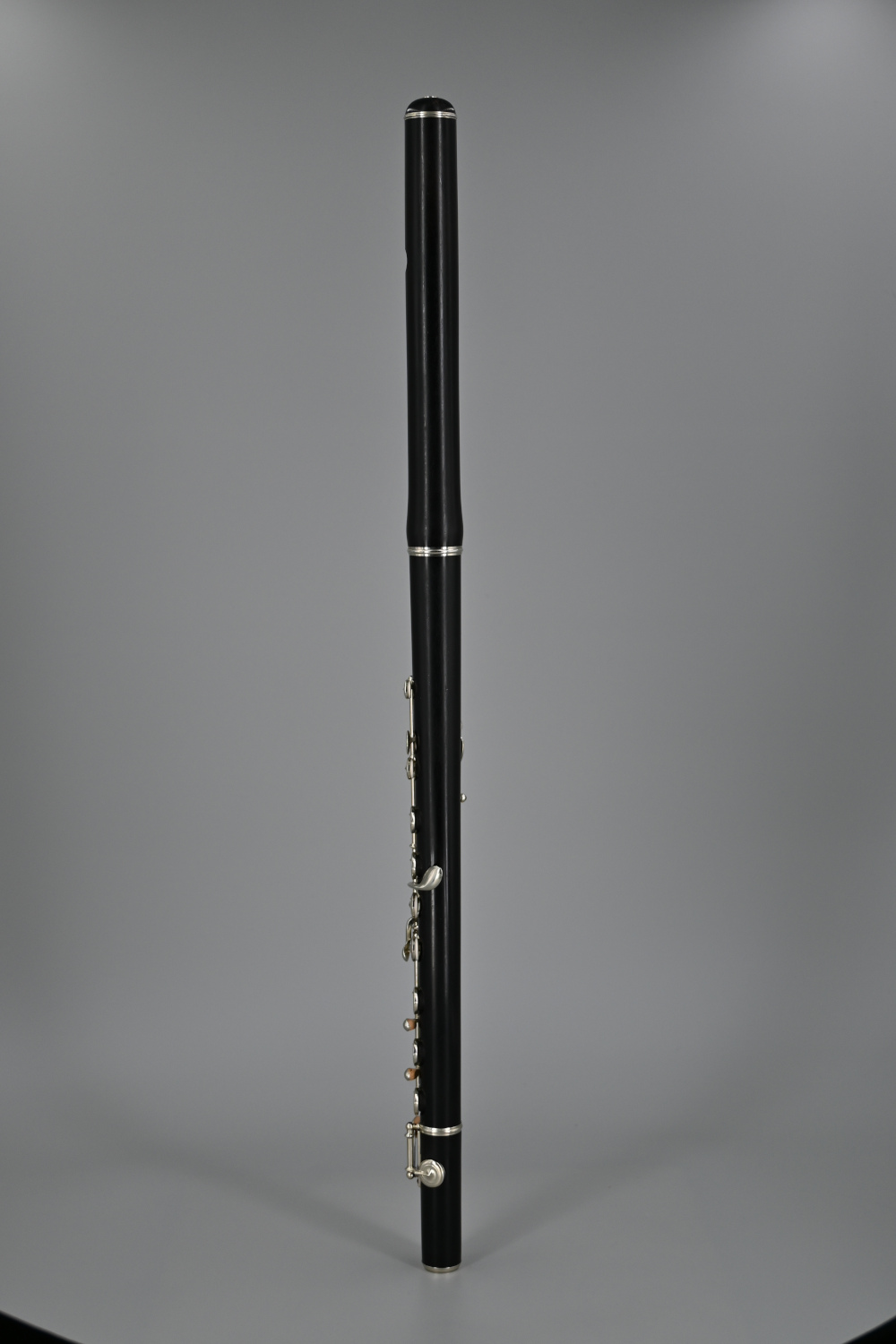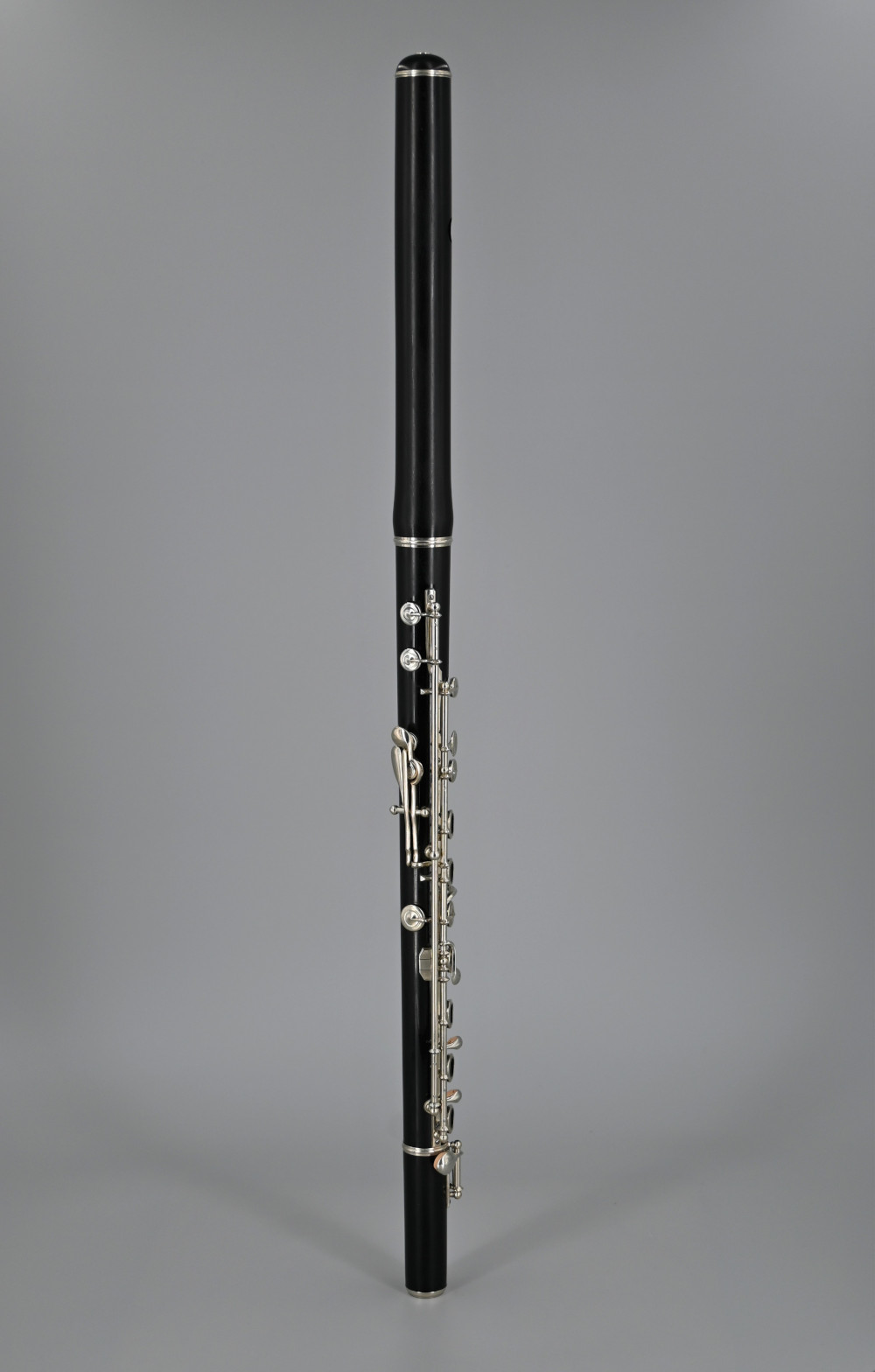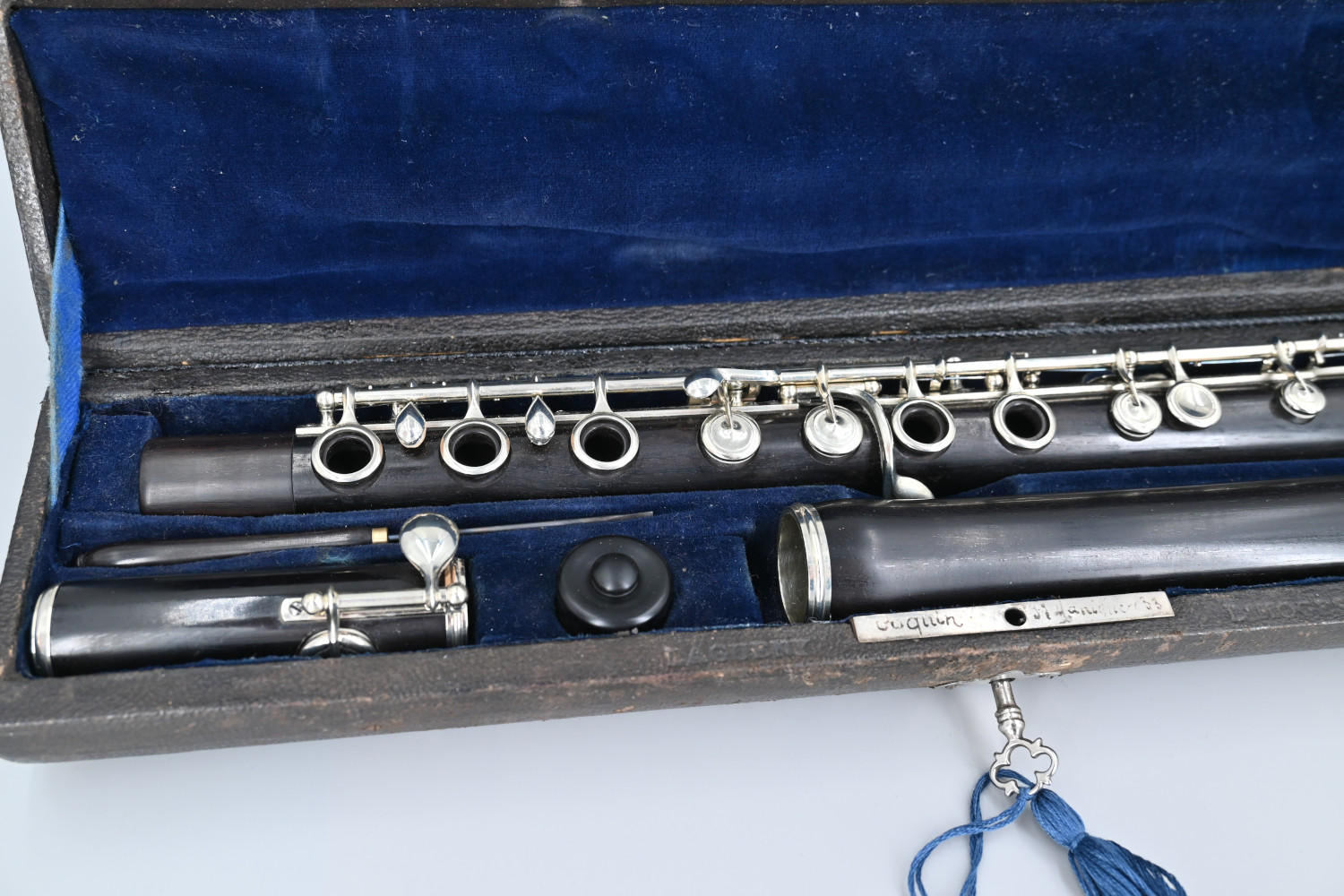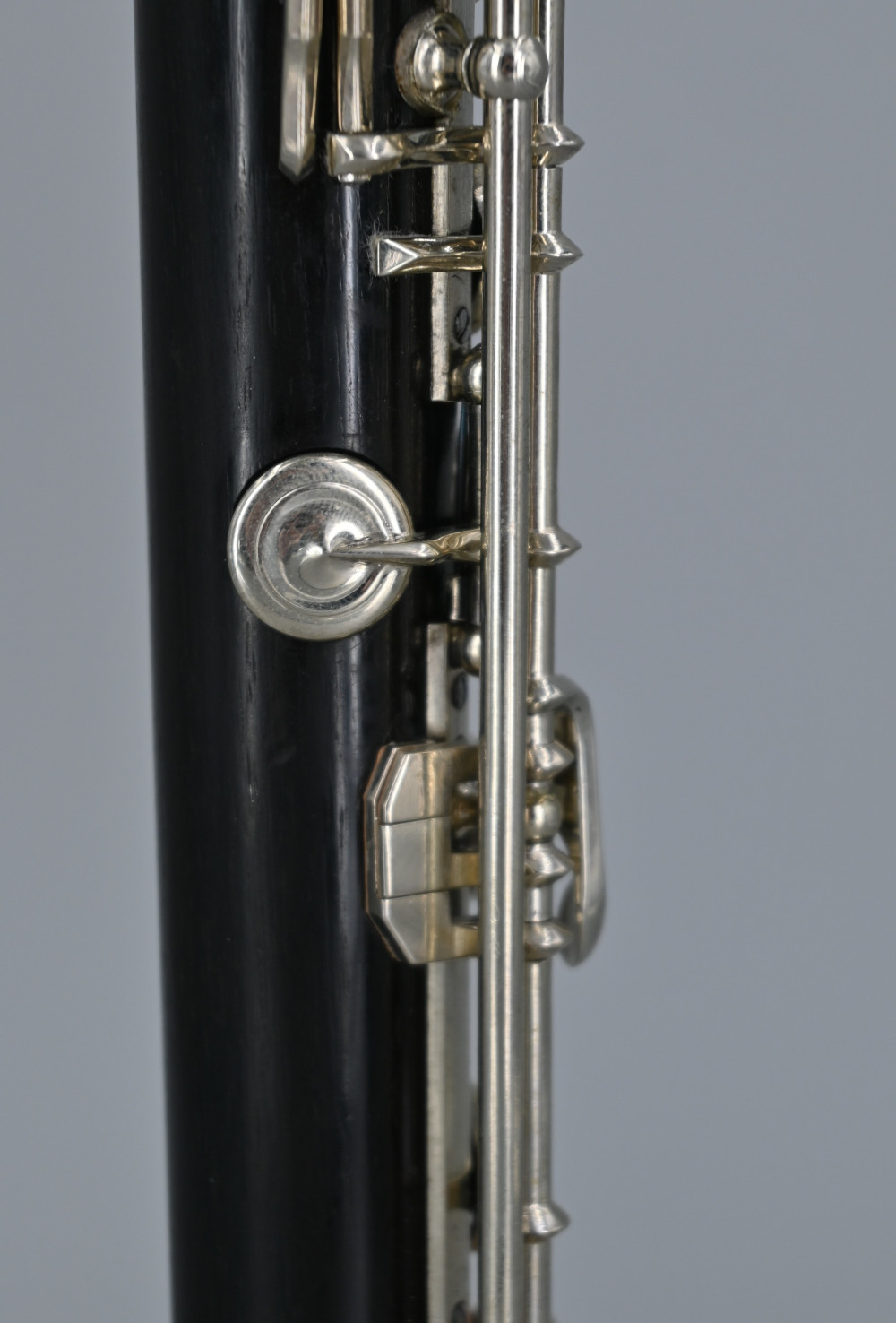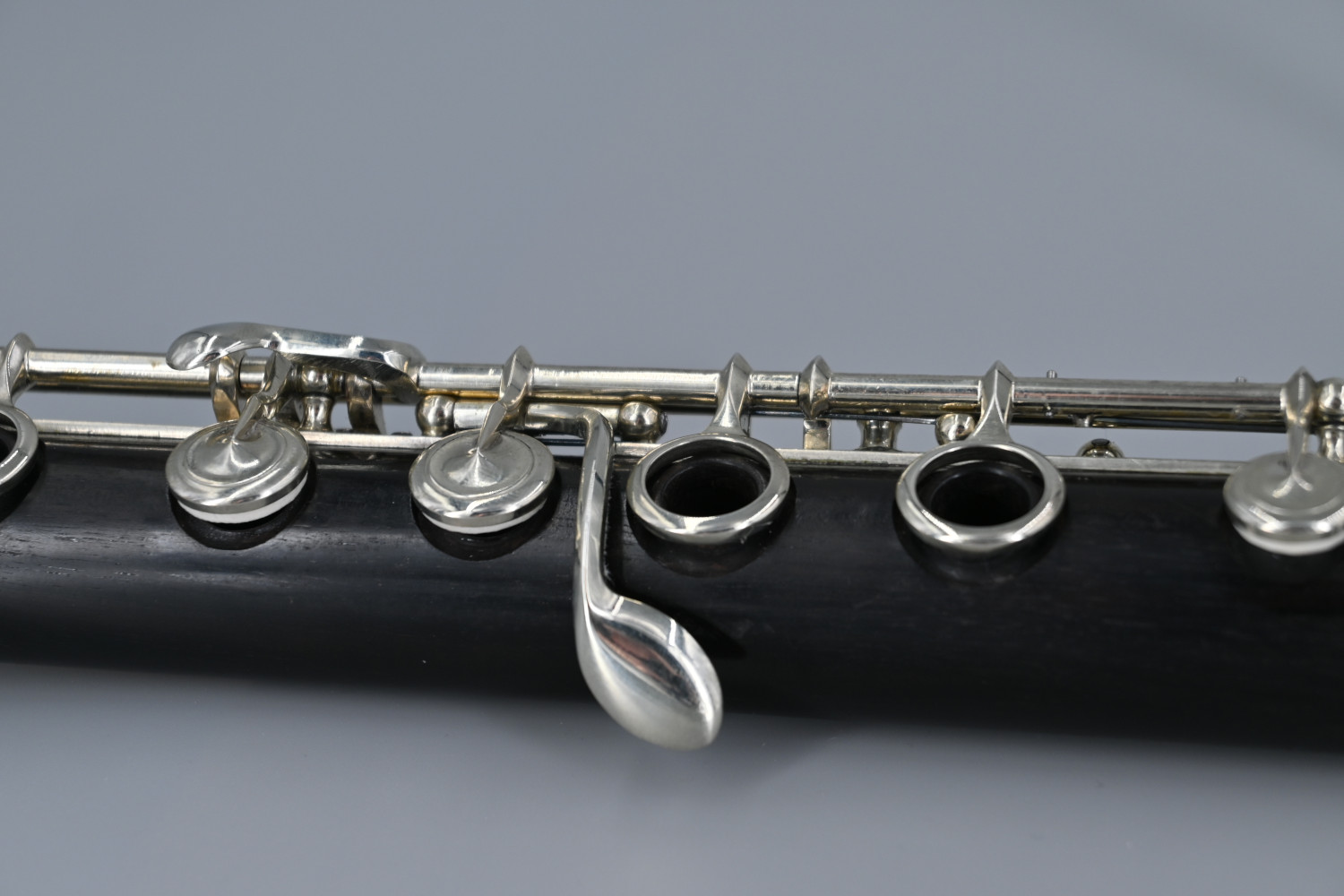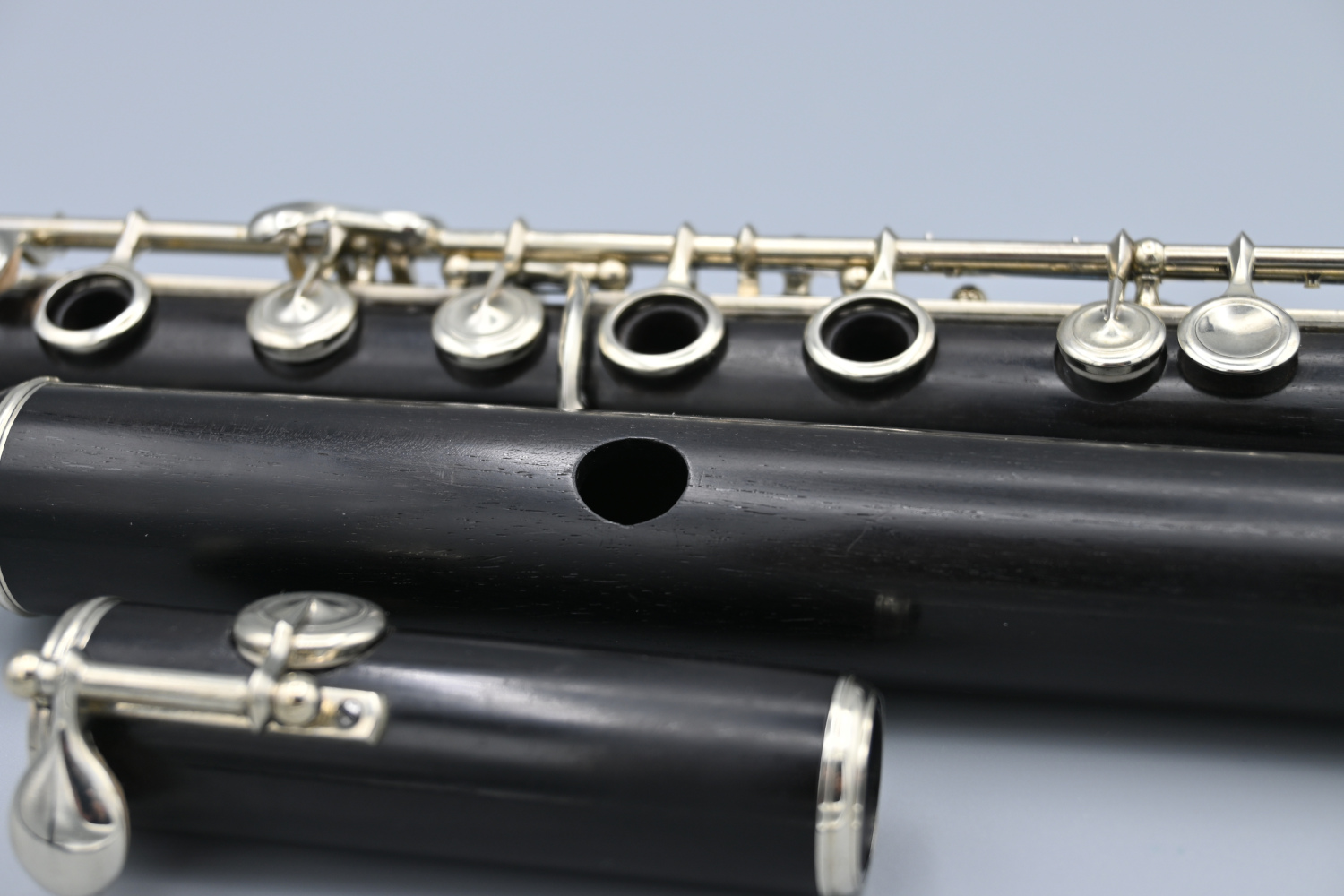 French conical ring-key flute
2.950,00 €
Category

Flutes

Period

1830-1900

Place of origin

France

Description

French conical ring-key flute

Materials

Grenadilla, nickel/German silver

Dimensions

Total length 617 mm
Sounding length 535 mm
Weight 376 g
Entire weight with case 740 g

Condition

Restored, fully functional

Accessories

Fully restored original case
New tenon covers, wooden grease pot and screwdriver

Other distinctive features

Fully restored original case with key

Price (€)

€2,950.00

Ref

158
Description
French conical ring key flute
This marvellous instrument has been fully restored and is in prestige playing condition. A new set of grenadilla tenon protectors, a grease pot and a screwdriver have been specially crafted to fit into the original case – fully refurbished too!
This conical ring-key flute was made in France around 1870. Its grenadilla body is fitted with nickel/German silver ring keys. The pitch is a=440 Hz. The flute has a D foot rather than a C foot. These instruments are quite common because they are lighter in weight and C and C# are not used so often. It is a perfect example of this genre of flute, with a very elegant, fine and warm sound. Furthermore, it speaks easily.
This flute is the ideal instrument for a modern flutist who wants to use the same fingerings as those for the modern silver flute, while maintaining the warm and charming sound of a conical wooden flute.
It is excellent for performing late Romantic flute music.
If you are interested in this product or need more information about it, please leave us a message using this form. We will get back to you shortly.