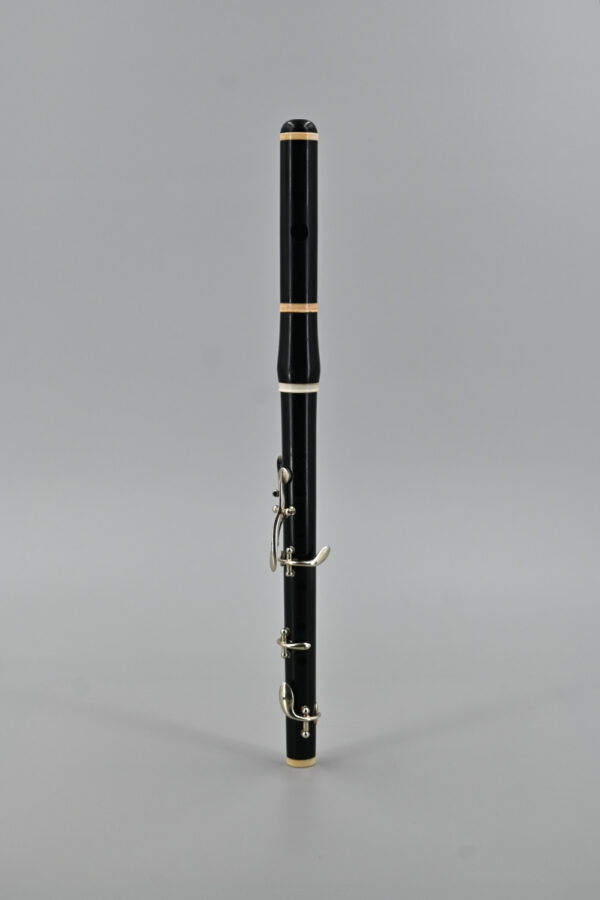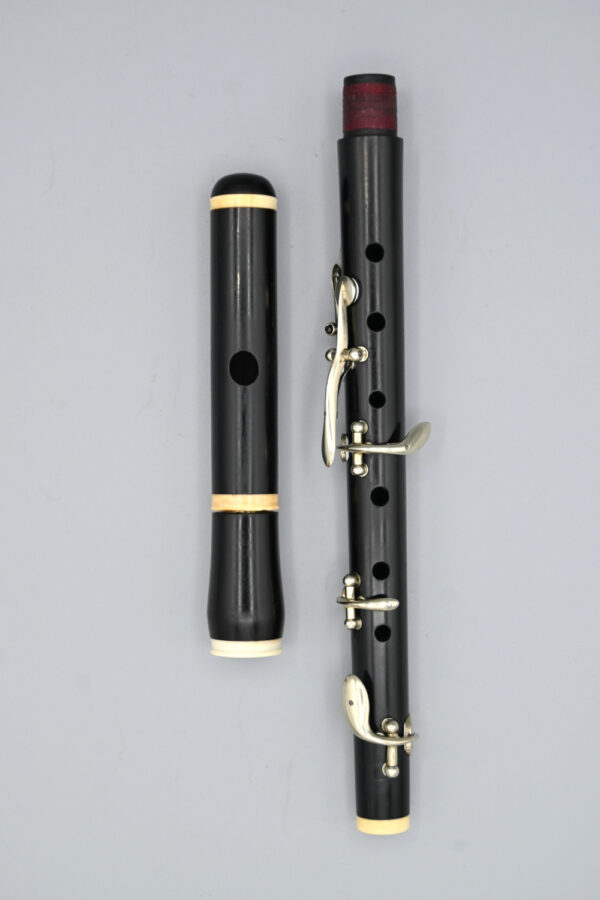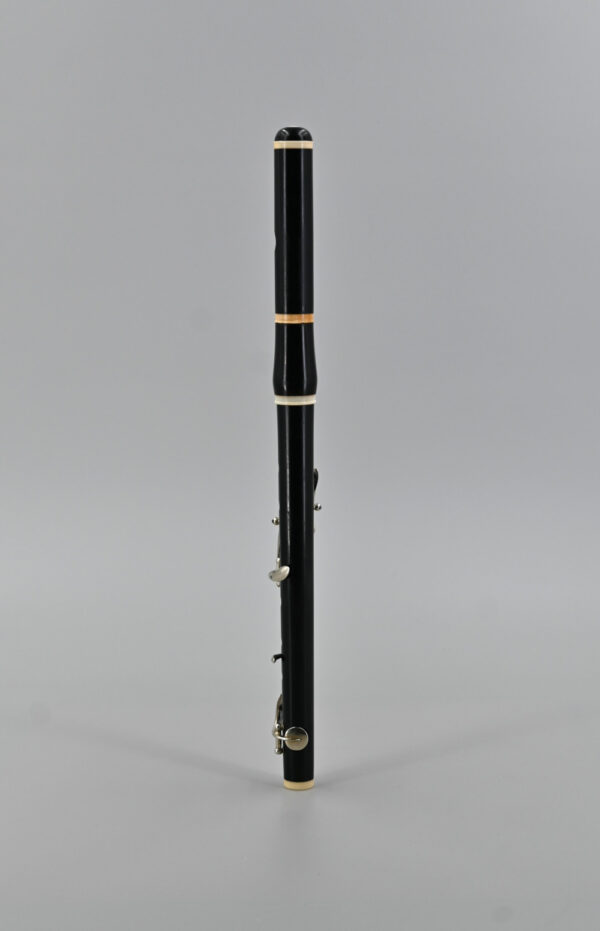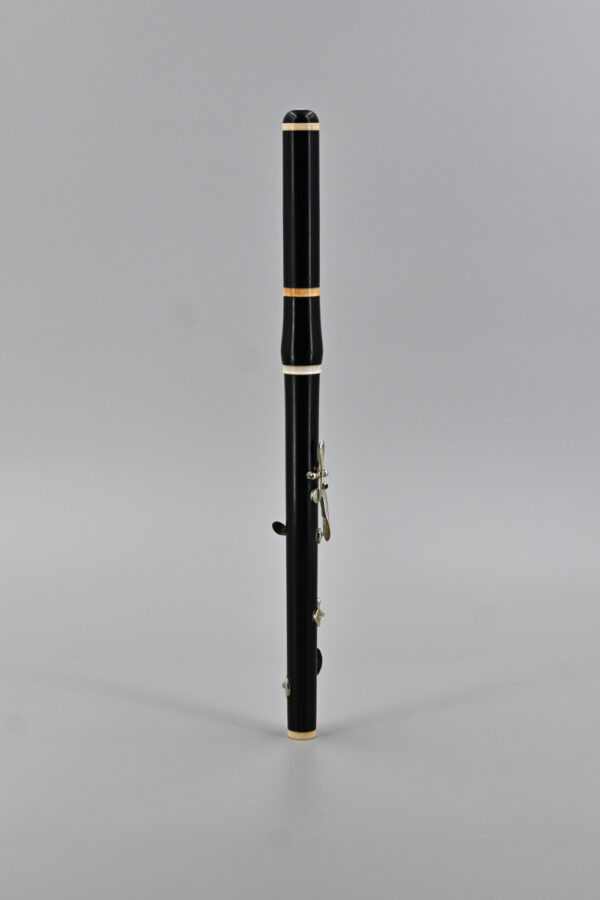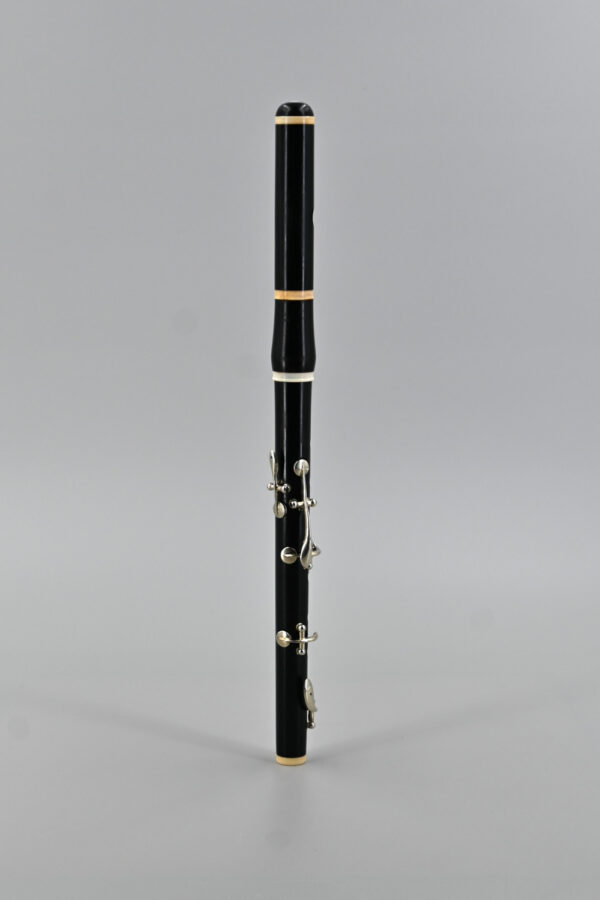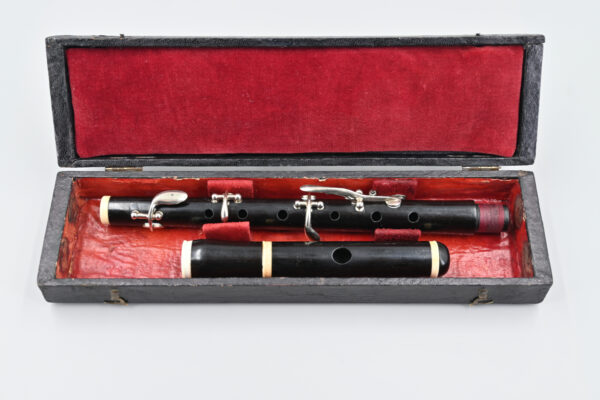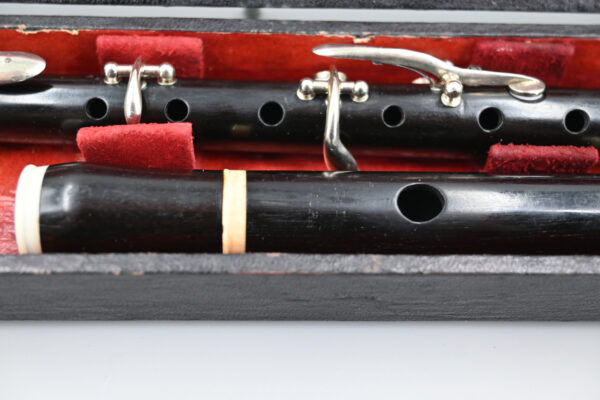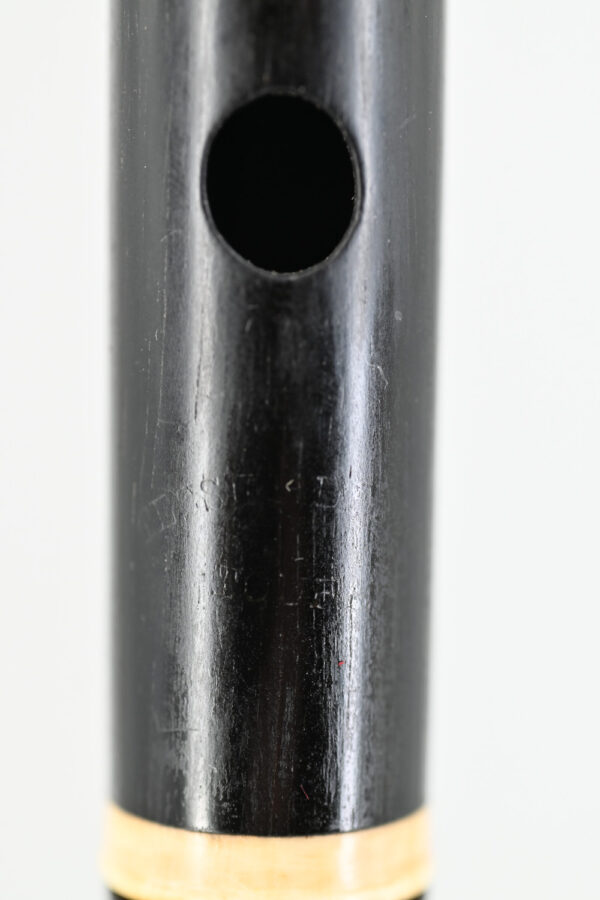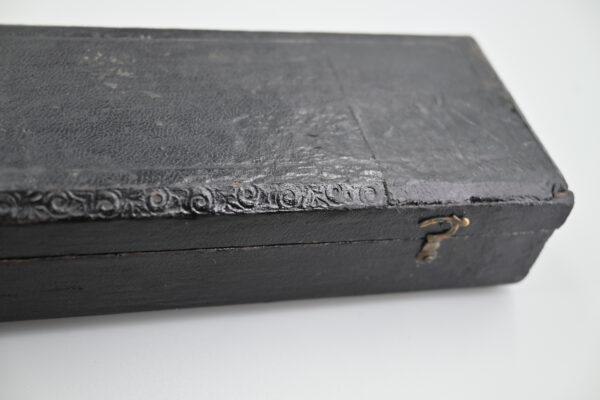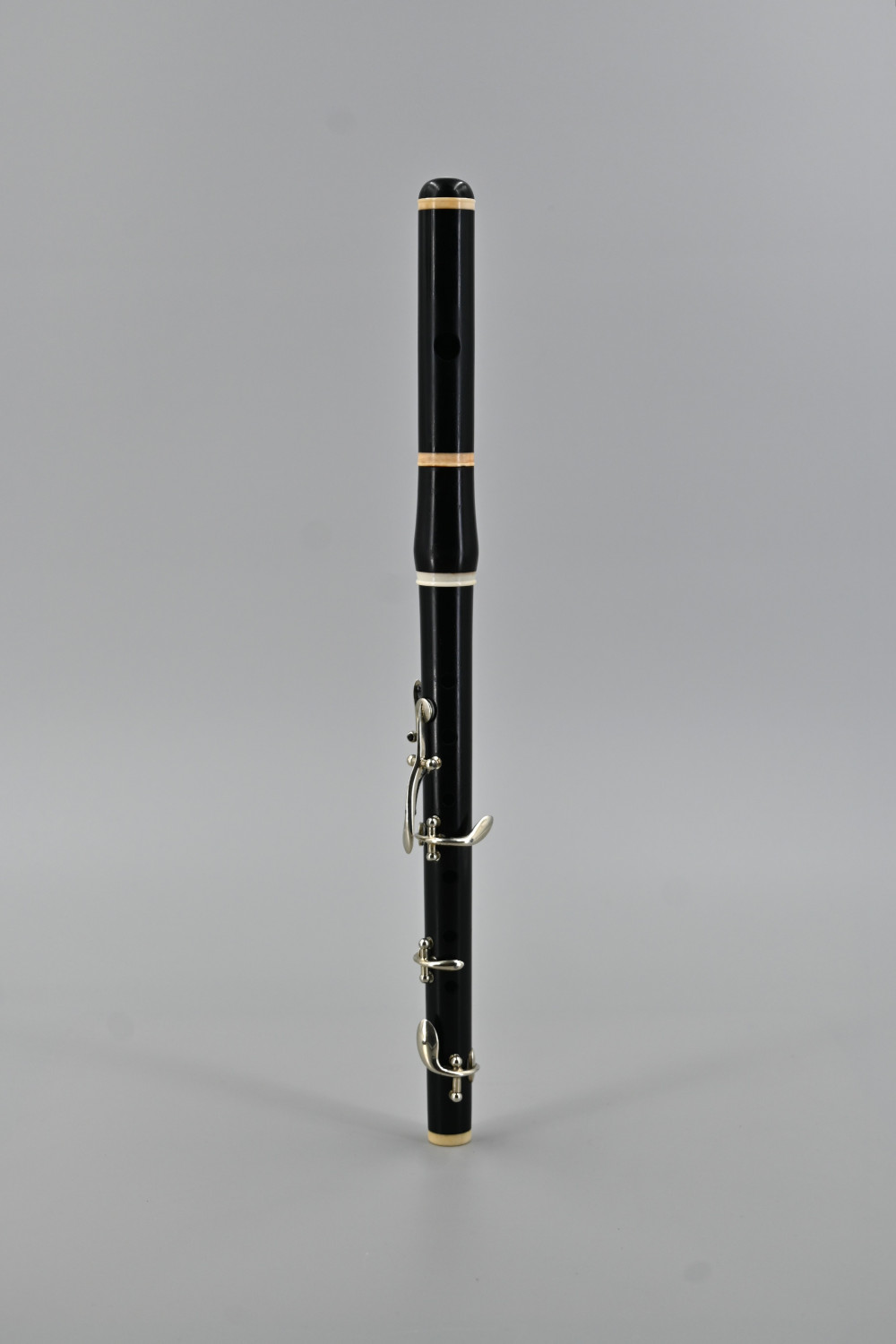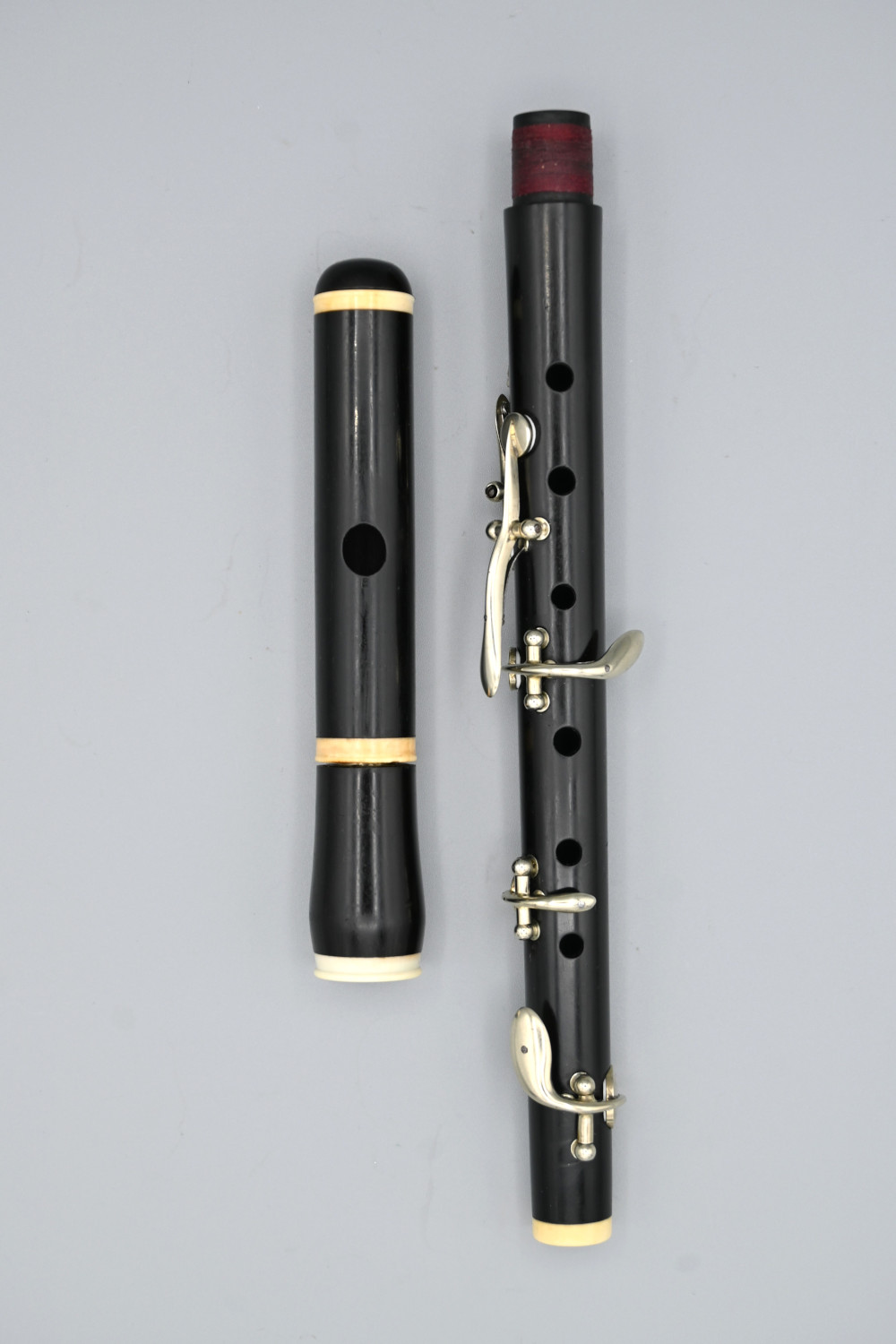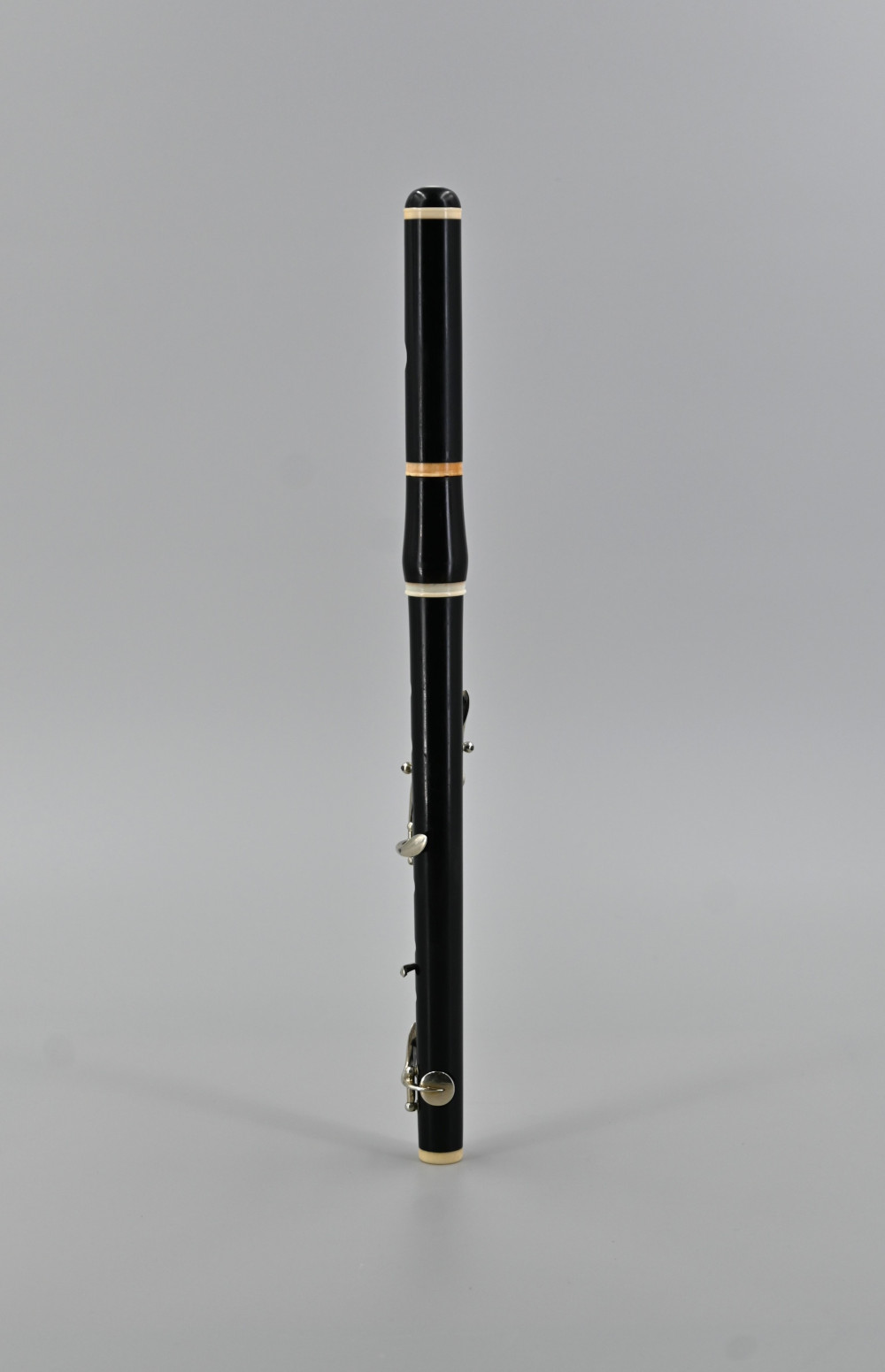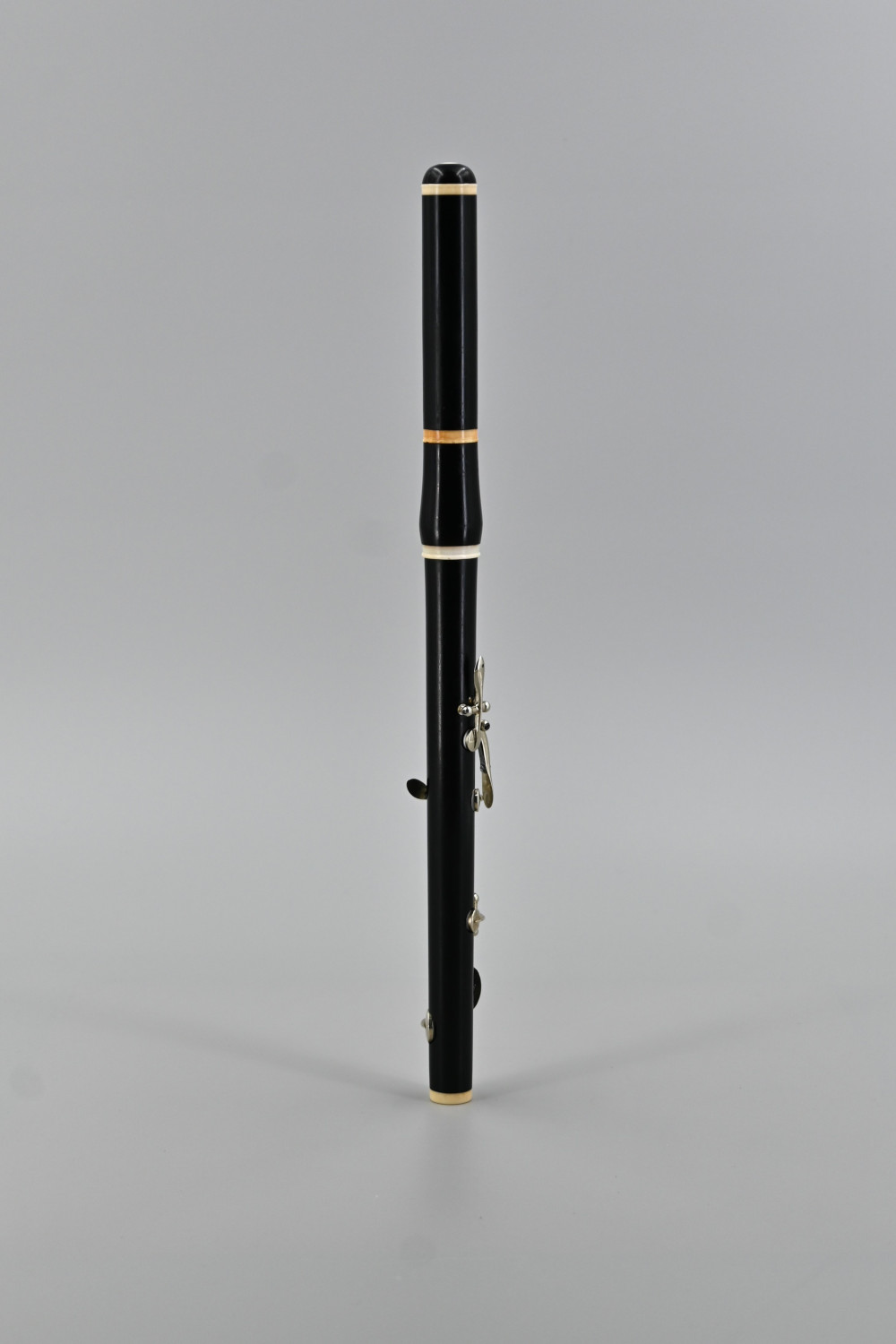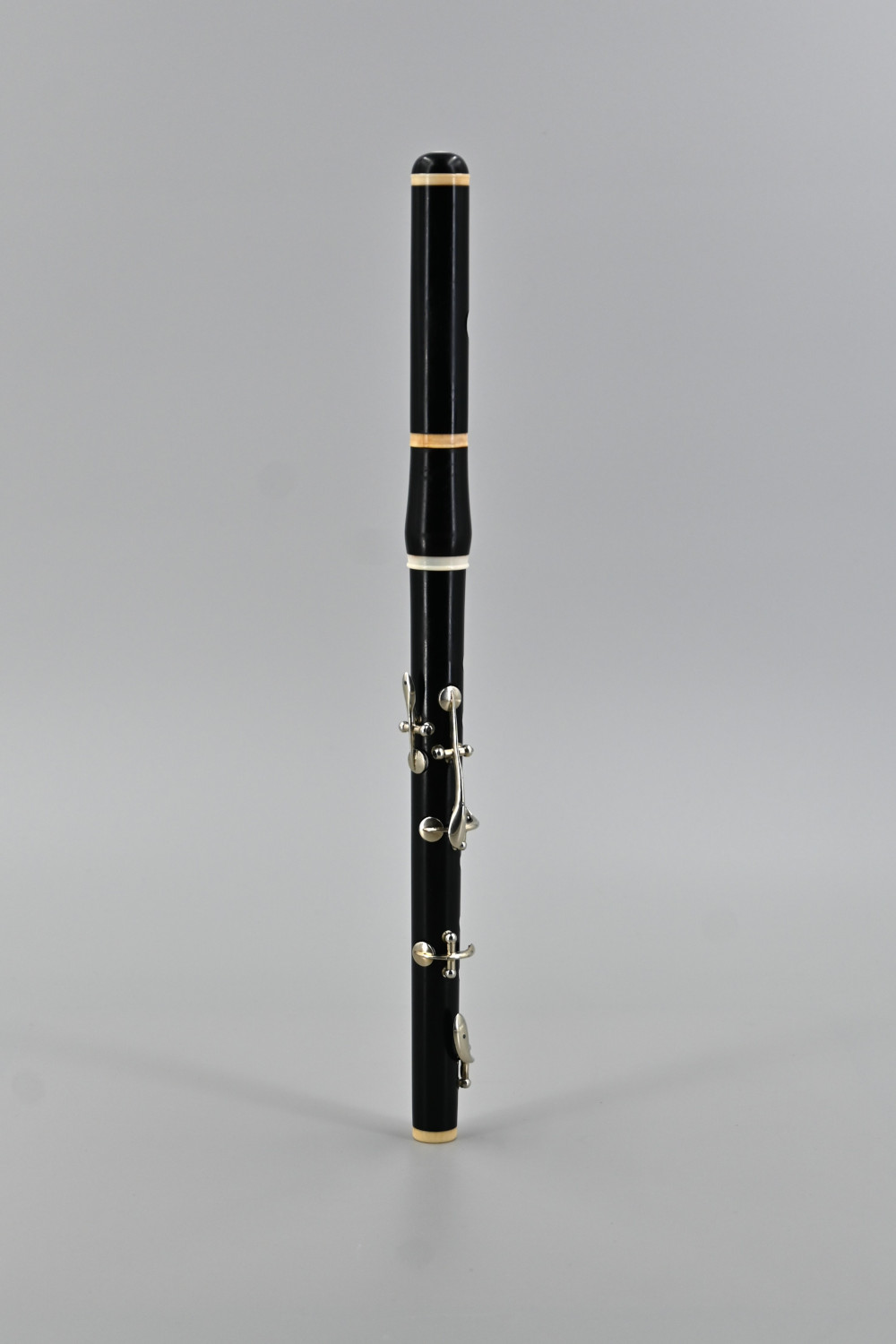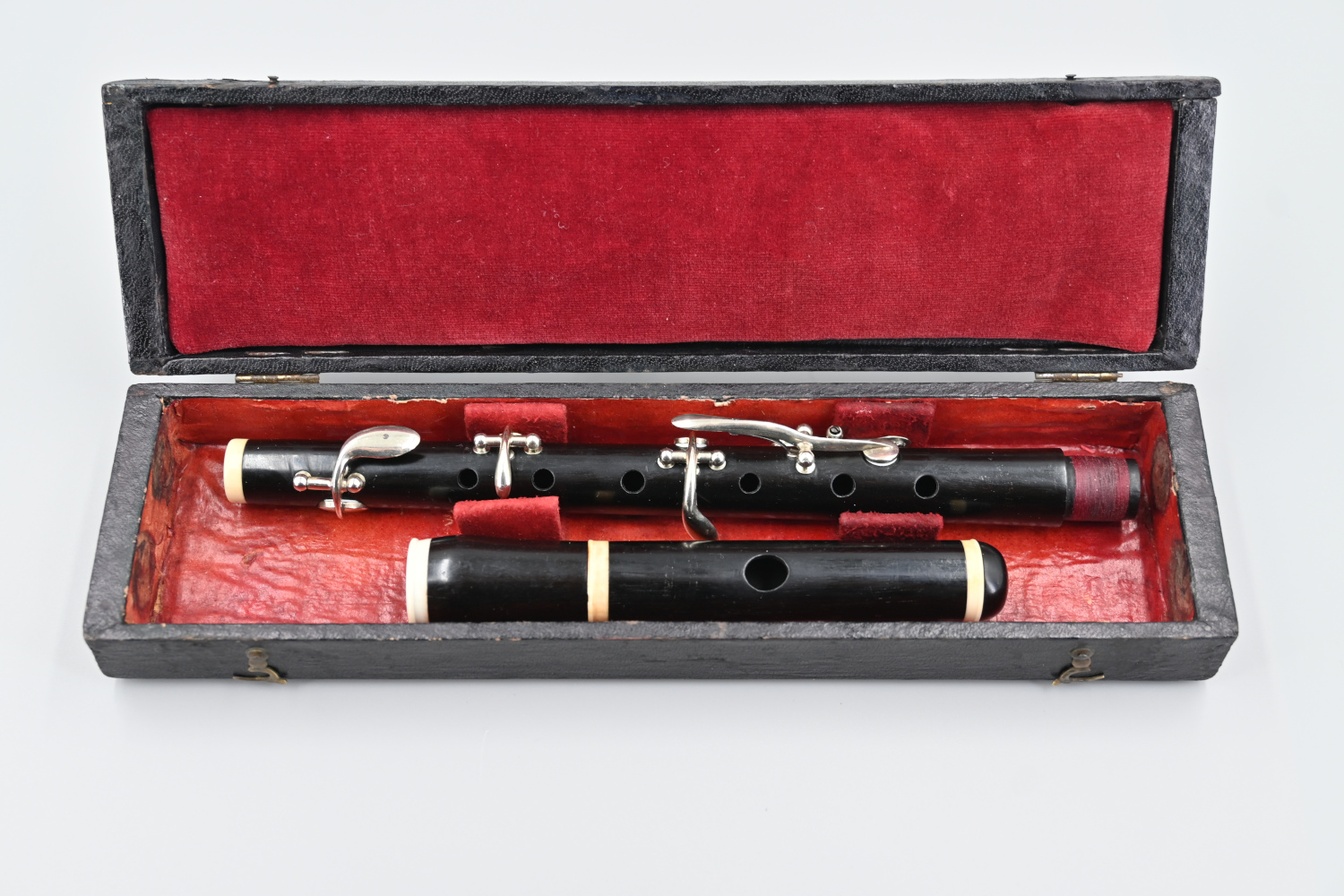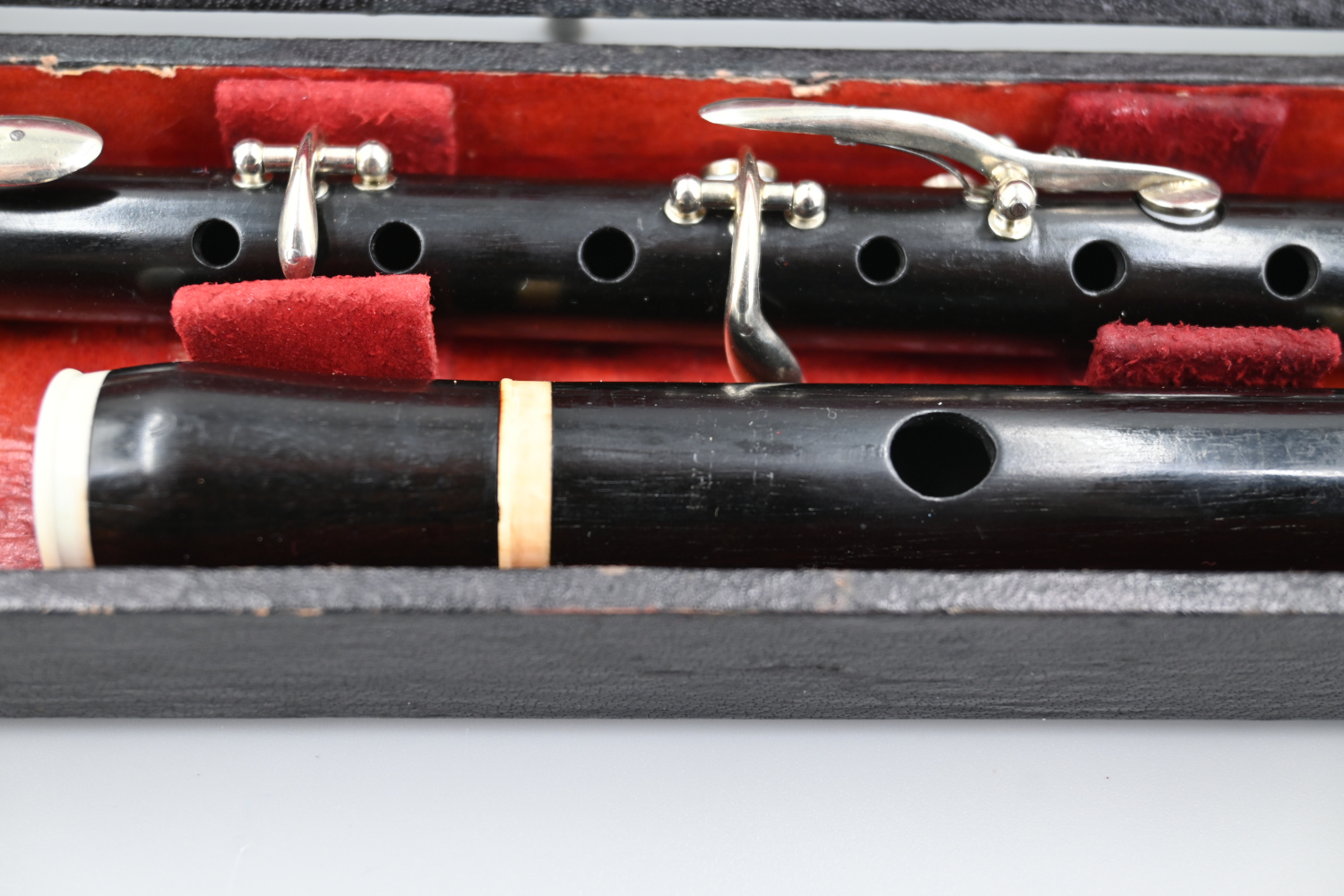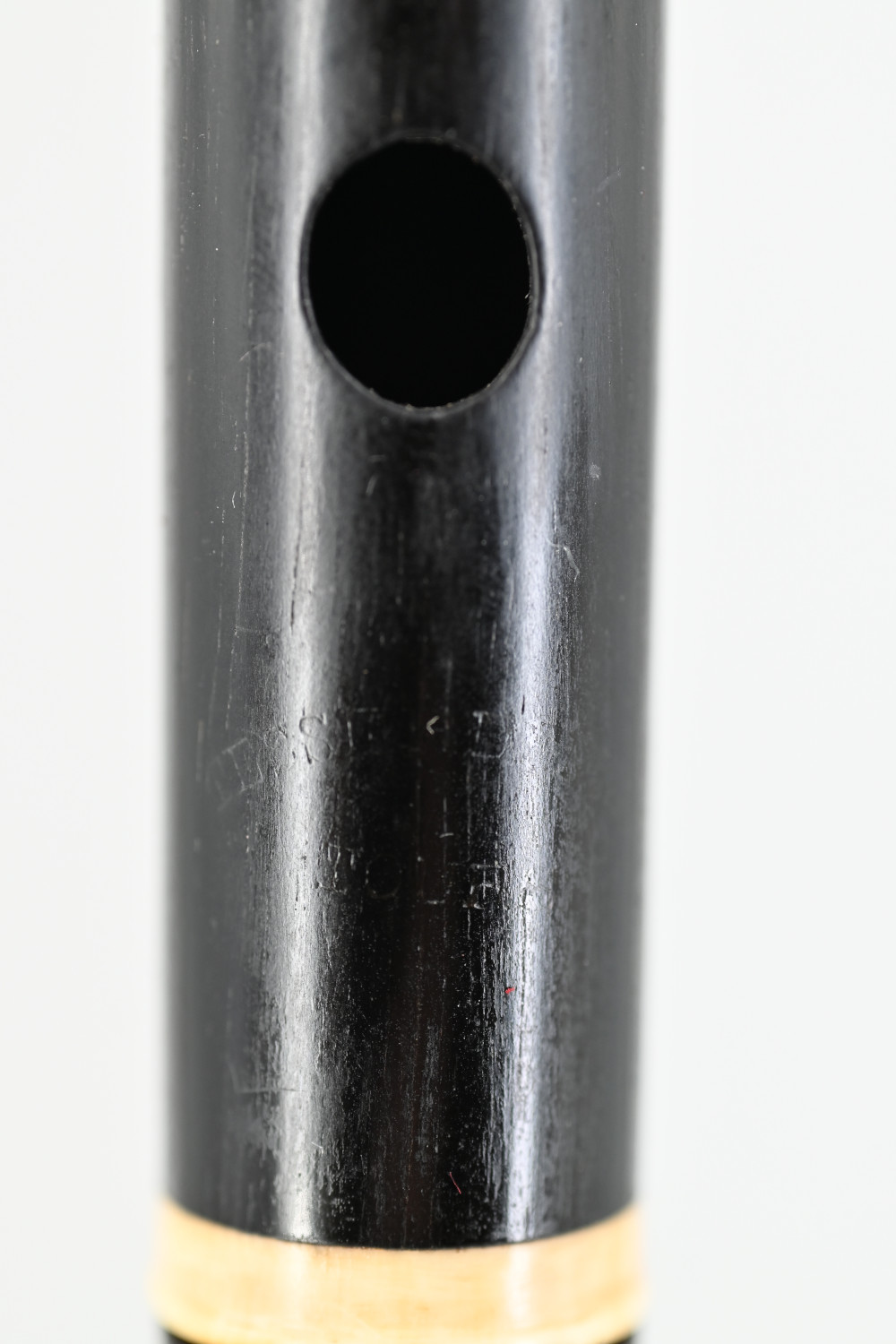 Piccolo – TESSIER-DENIZOT
Category

Flutes

Maker

TESSIER-DENIZOT

Marks and inscriptions

TESSIER-DENIZOT A TOURS

Period

1830-1900

Place of origin

Tours, France

Description

Five-keyed grenadilla piccolo by Tessier-Denizot with tuning slide

Materials

Grenadilla, nickel silver, ivory

Dimensions

Total length 370 mm
Sounding length 265 mm
Weight 90 g
Weight with case 190 g

Condition

Restored, fully functional

Accessories

Original case

Price (€)

On request

Ref

215
Description
Grenadilla five-keyed piccolo – TESSIER-DENIZOT
This instrument dates to around 1850 and was made in Tours, France by the partners TESSIER-DENIZOT. The company seems to have specialised as music sellers or dealers and luthiers.  Louis Henri TESSIER was a sheet music editor and Nicols DENIZOT a luthier and dealer. Since neither man seems to have been trained as a woodwind instrument maker, we think it was actually made by someone else. Perhaps it was made by François Xavier PROFF (1783-1851), who worked at the same time in the same town.
show more

Crafted in grenadilla, the piccolo has six nickel silver keys and the rings are made of ivory. With the tuning slide in, it plays at a pitch of a=440 Hz.

In terms of restoration, the piccolo has been cleaned and equipped with new pads and corks. It is supplied in its original little case.

This piccolo has extremely high playing qualities. It plays very well in tune and the high register speaks very easily. Its sound is very elegant. The tuning slide makes it possible to play this instrument between a=430 Hz and a=440 Hz.  

Important note

This instrument contains ivory. A certificate for the legal sale of this instrument within the European Union is supplied when purchased. For those based outside the European Union, we can arrange a CITES for its legal exportation and importation.

show less
If you are interested in this product or need more information about it, please leave us a message using this form. We will get back to you shortly.