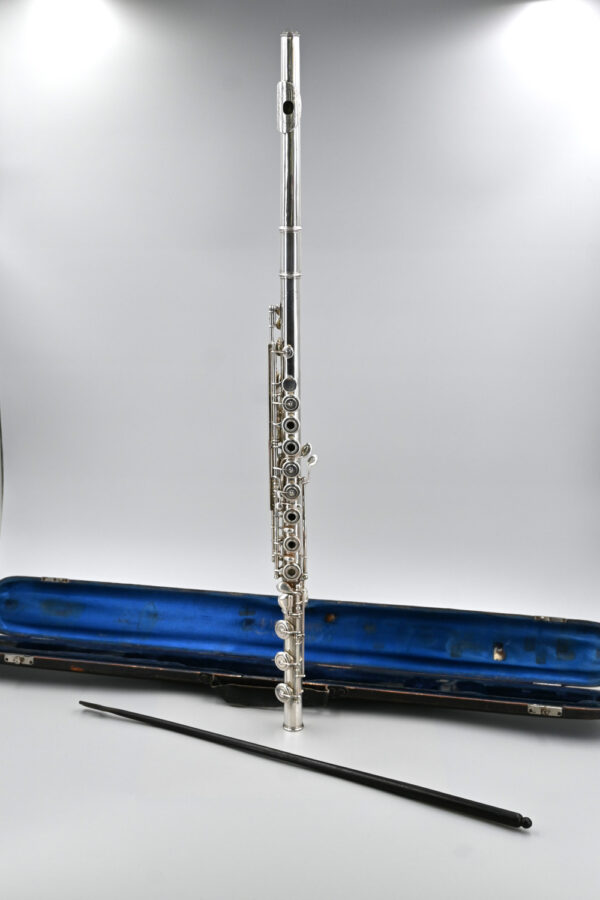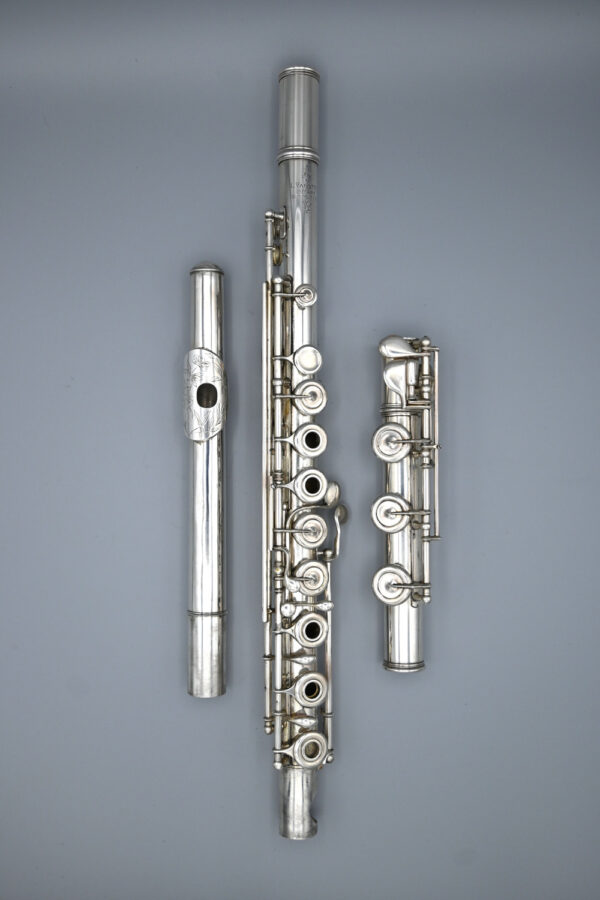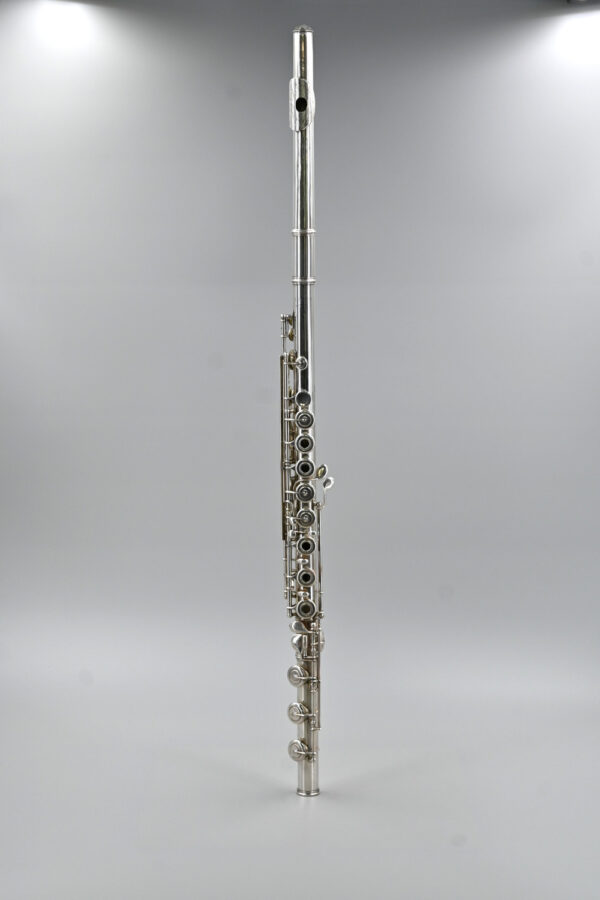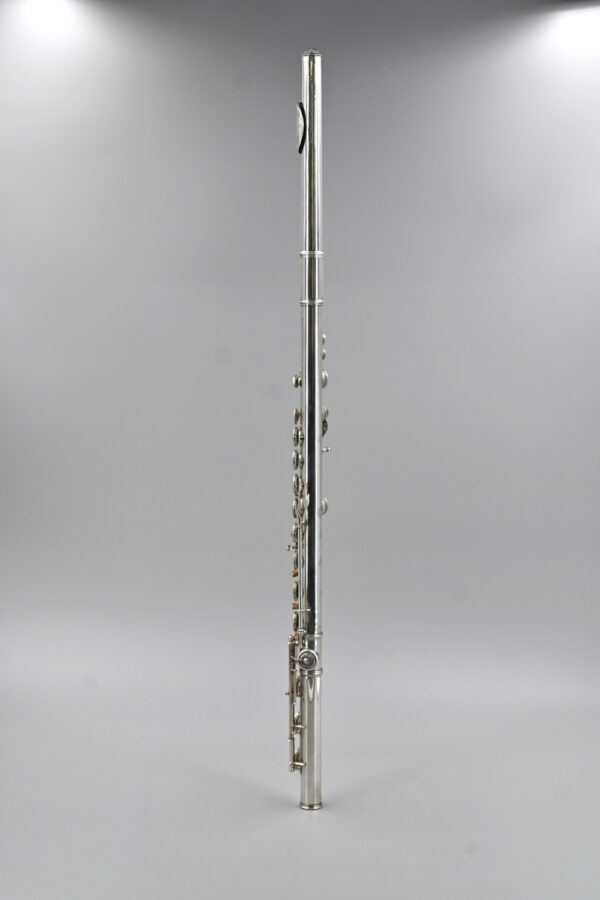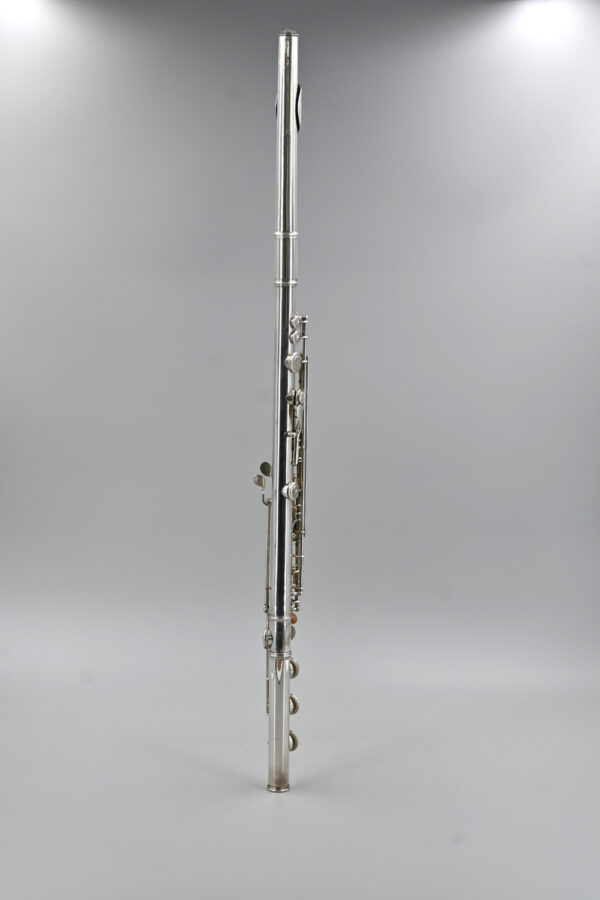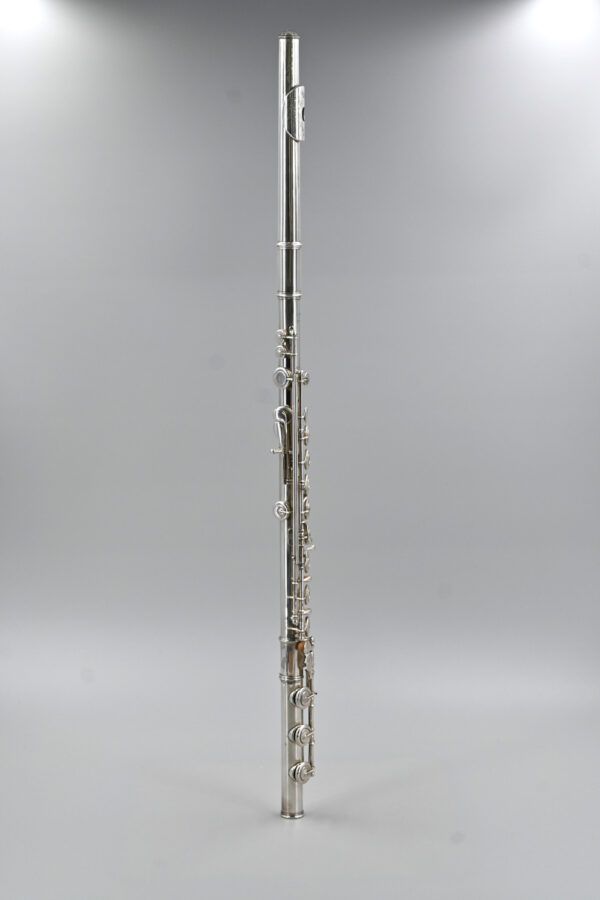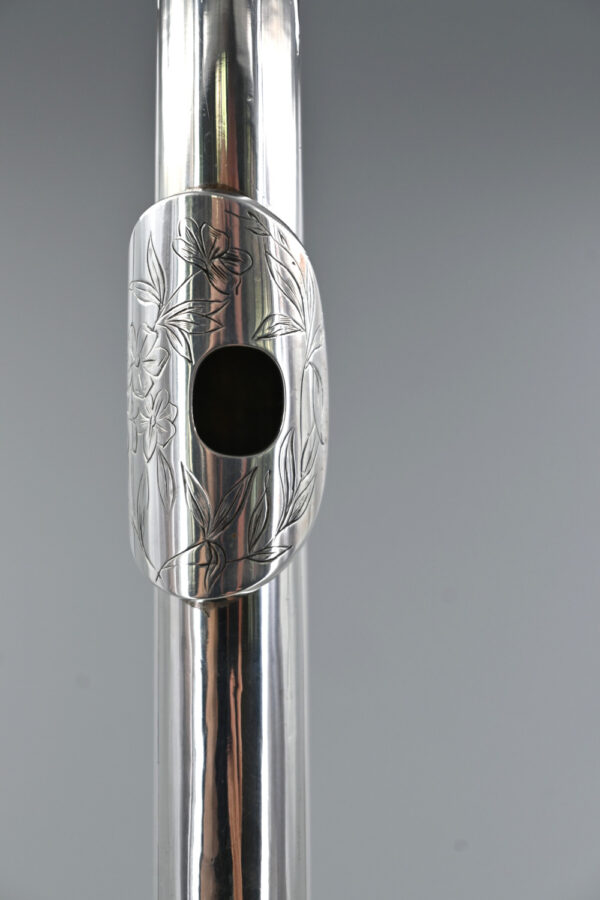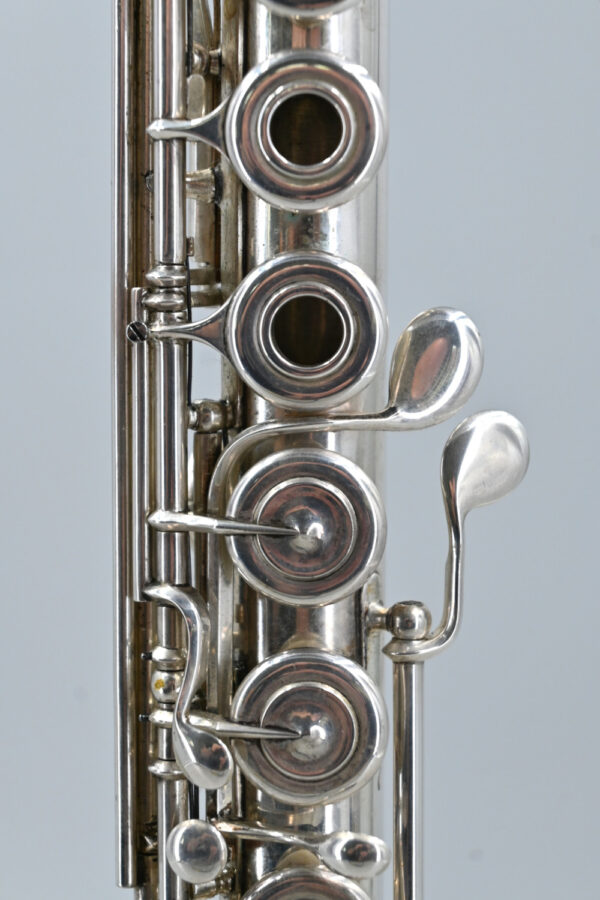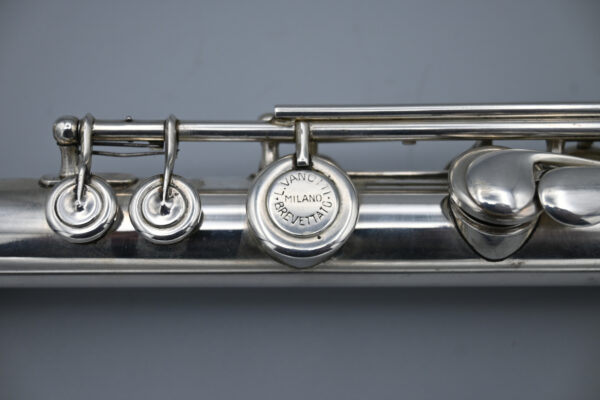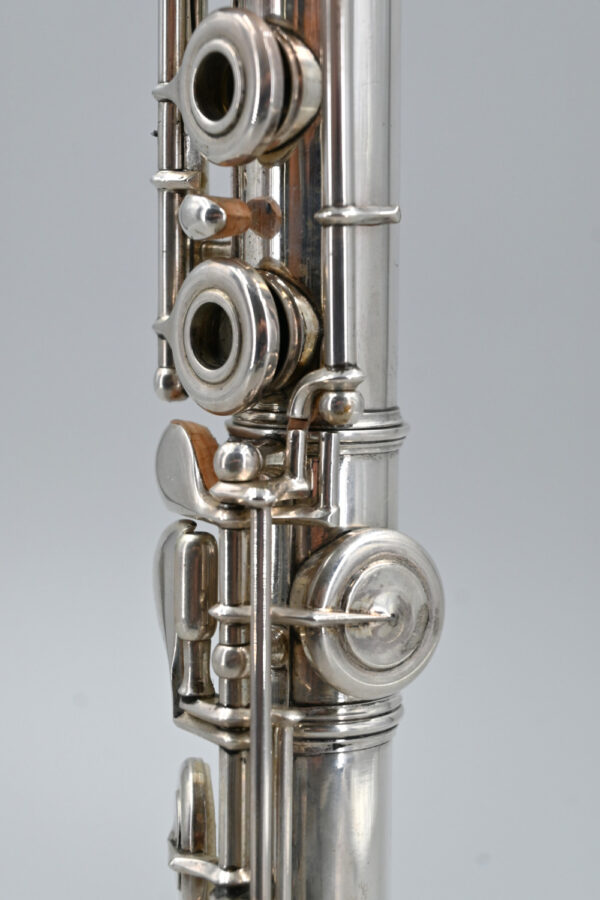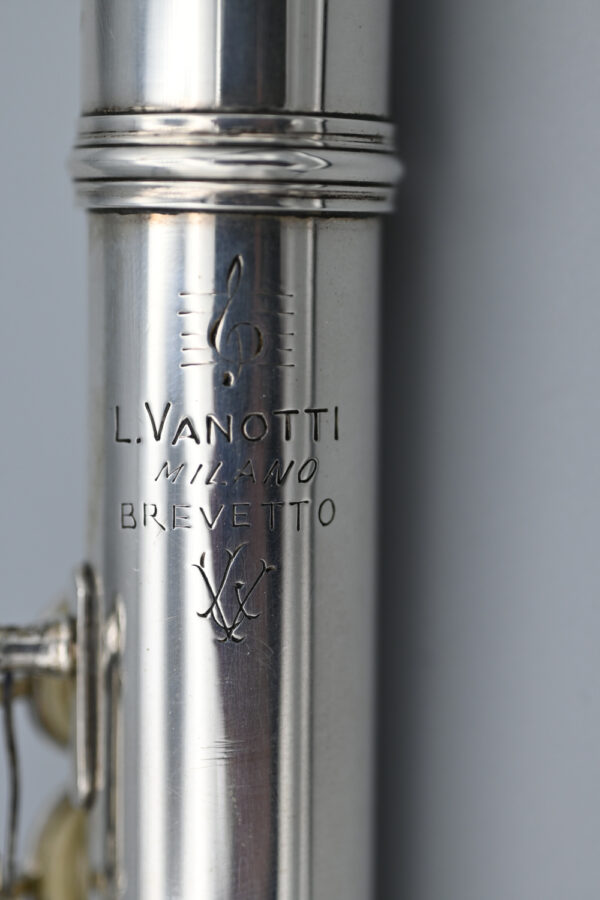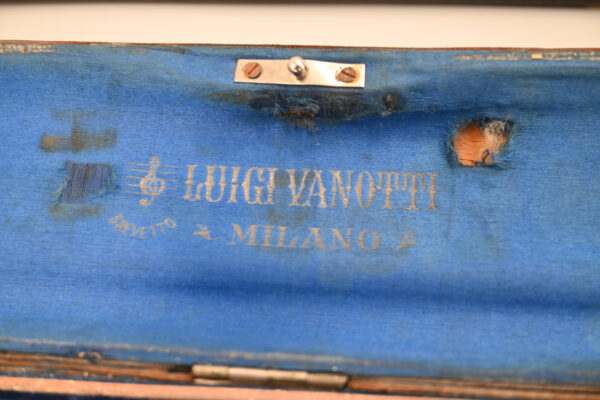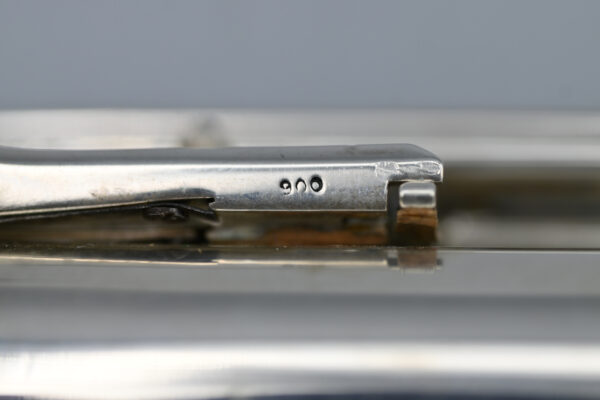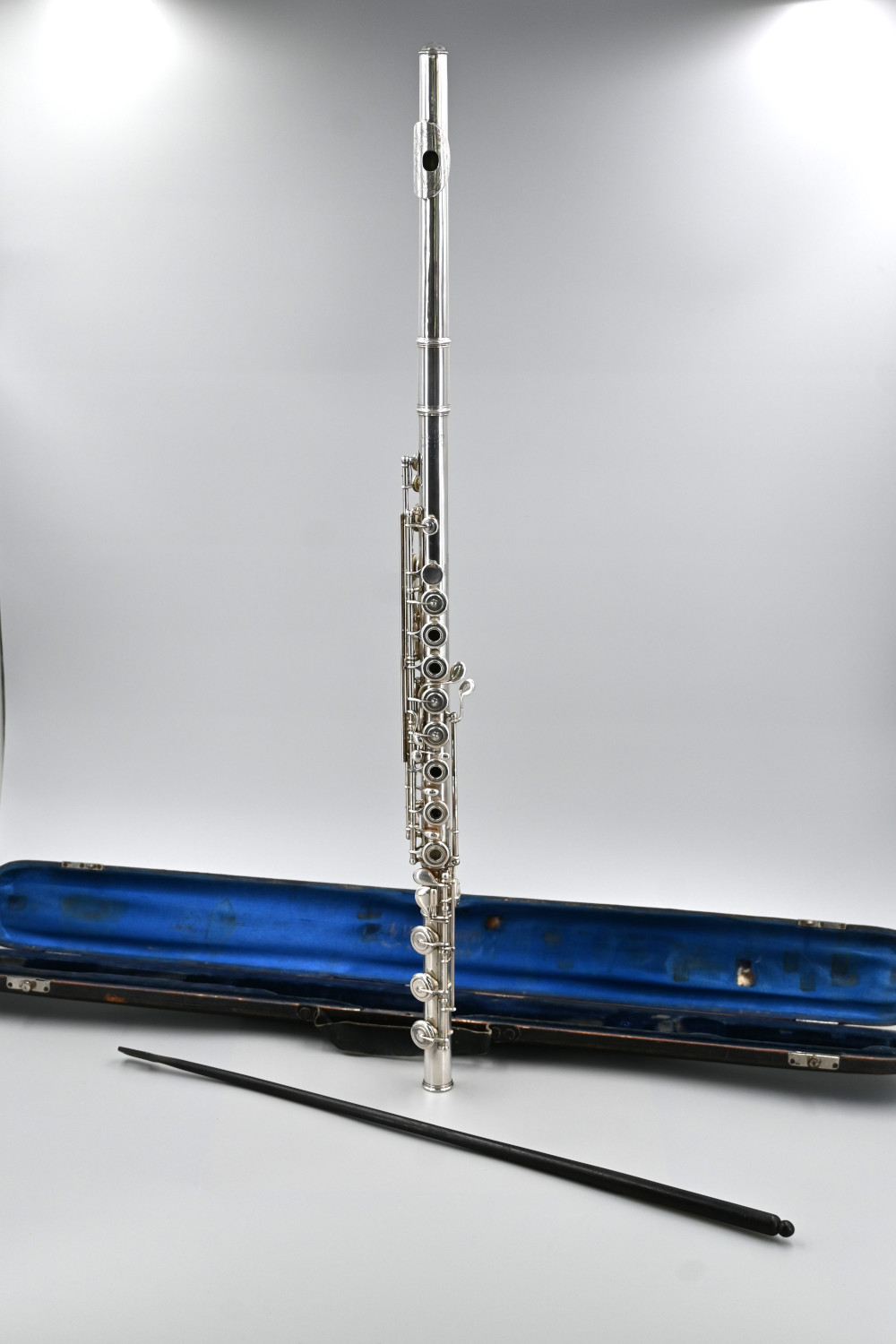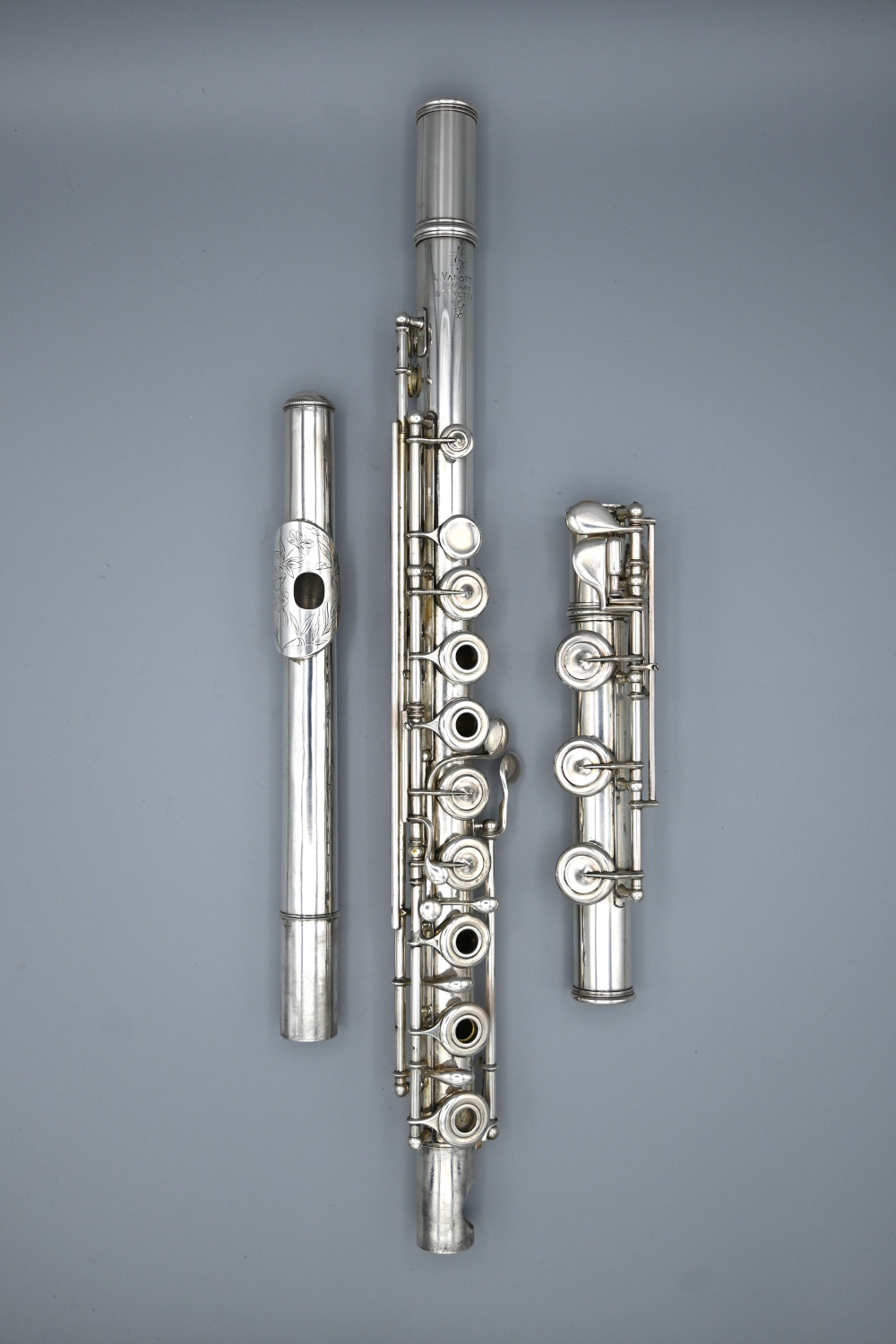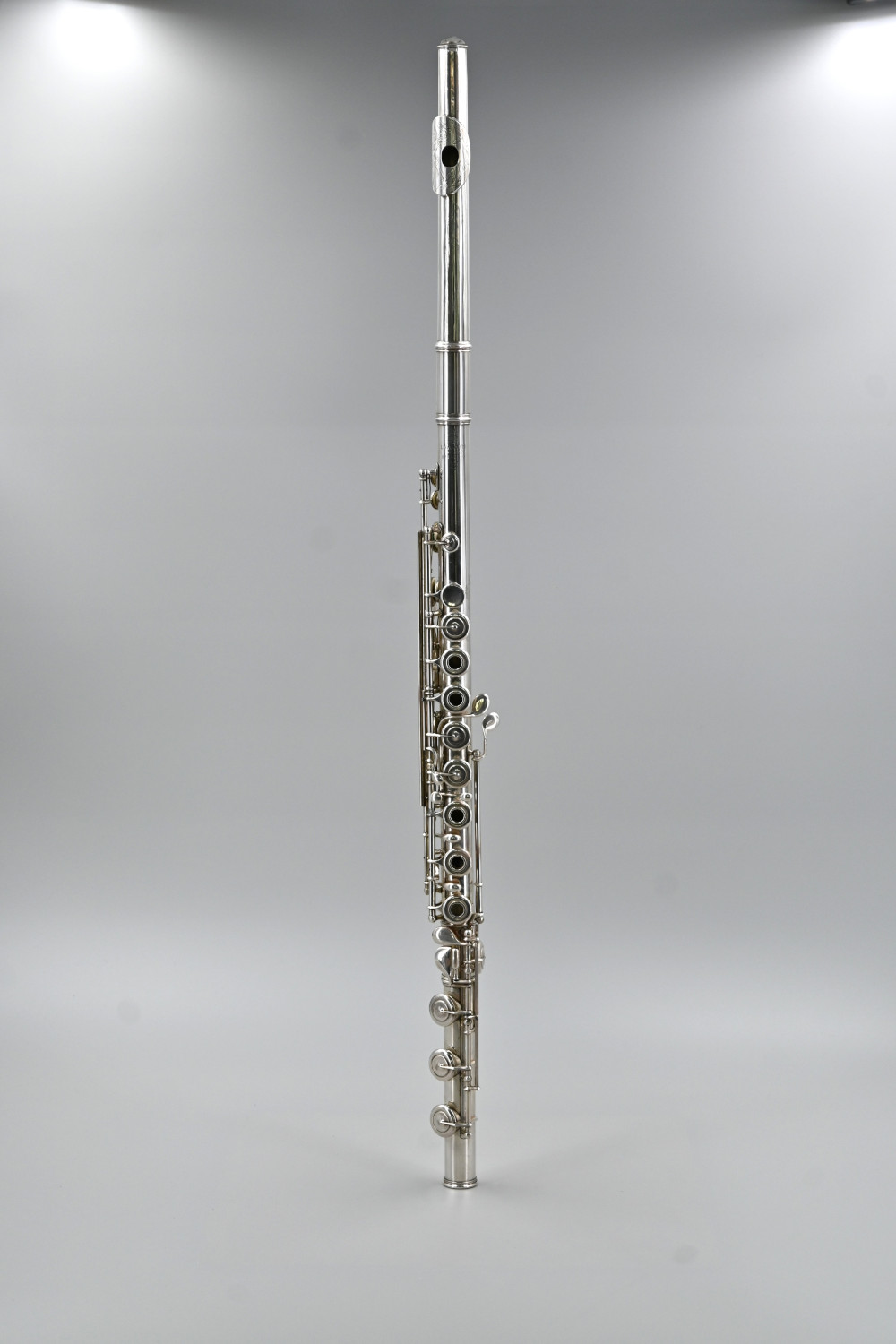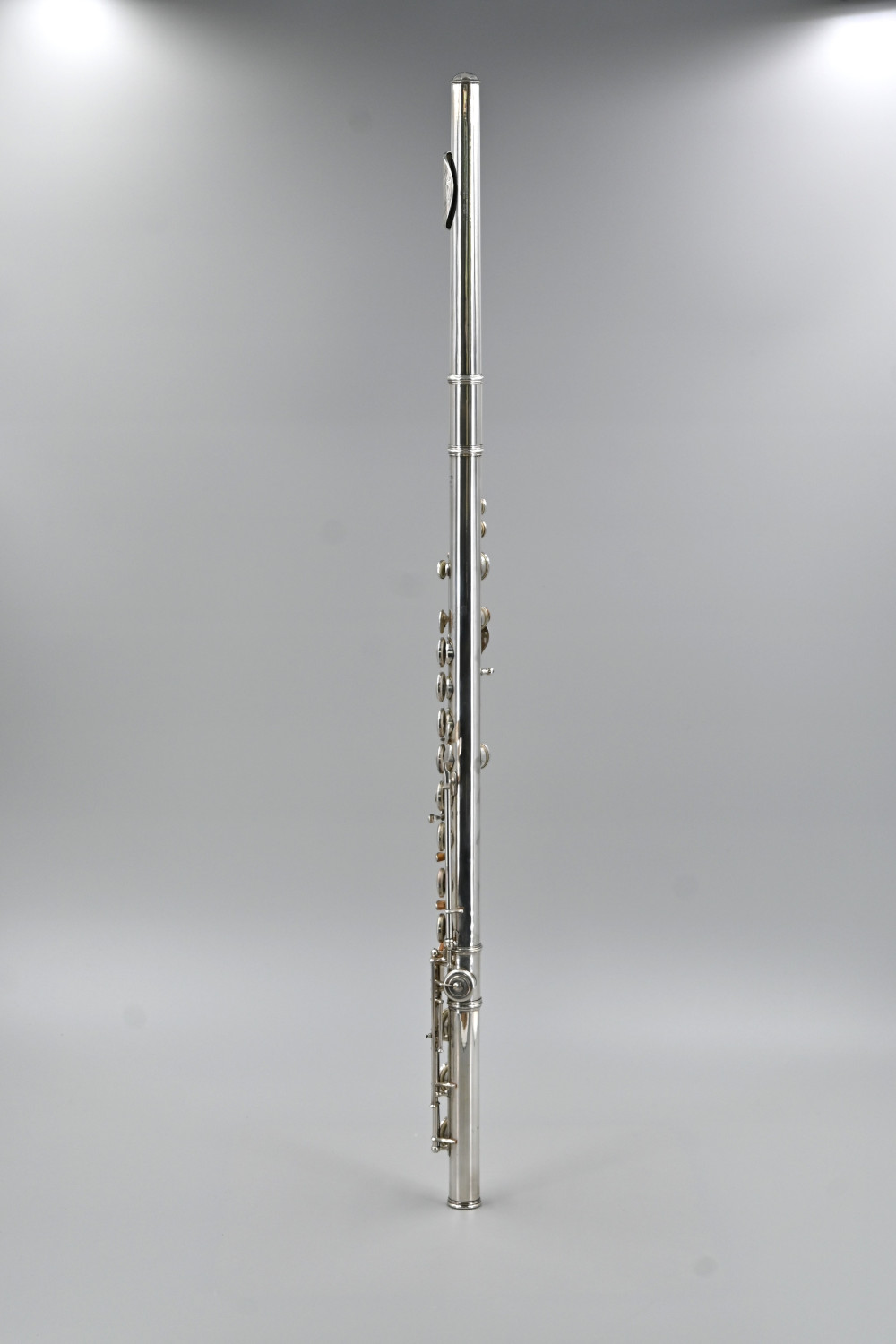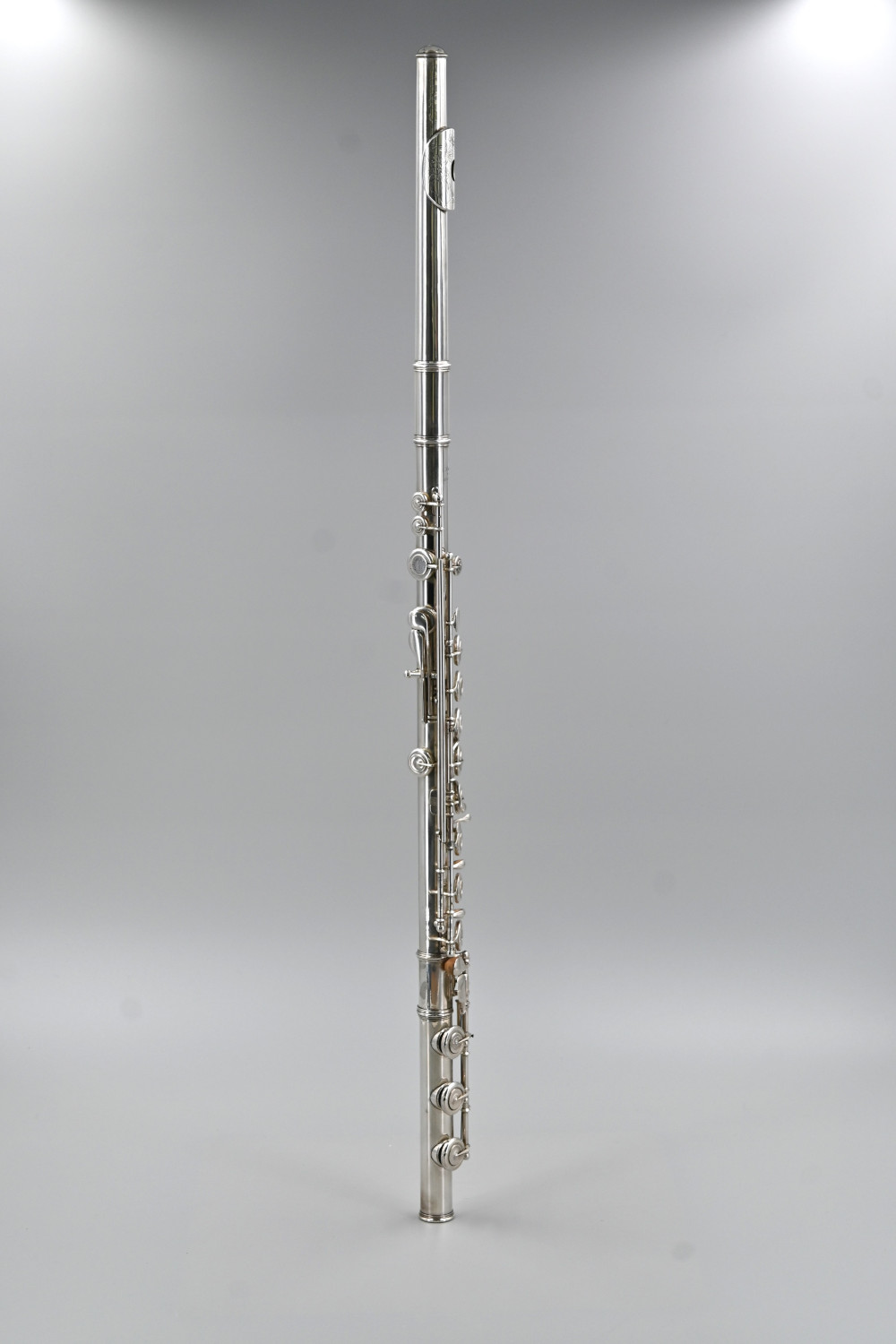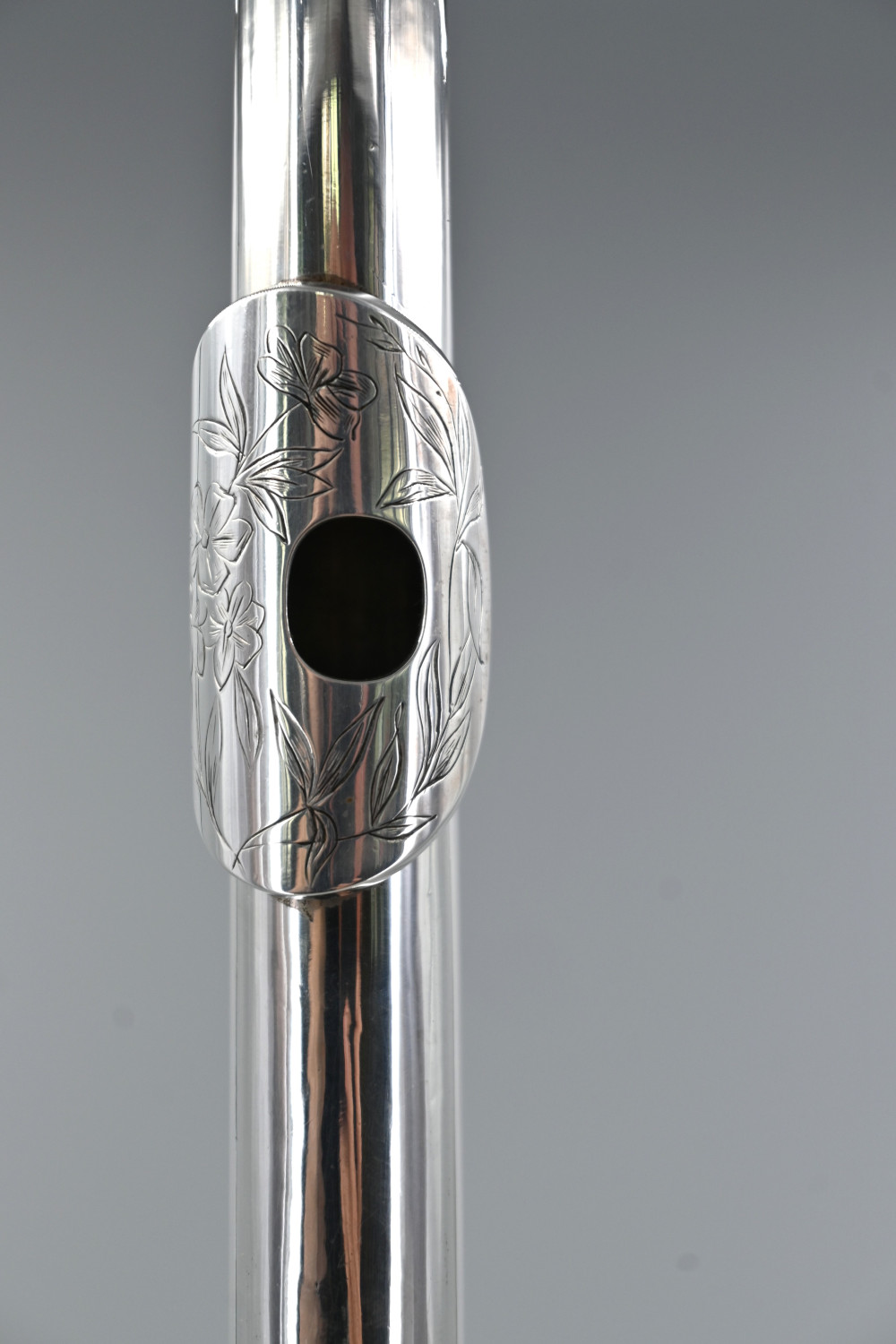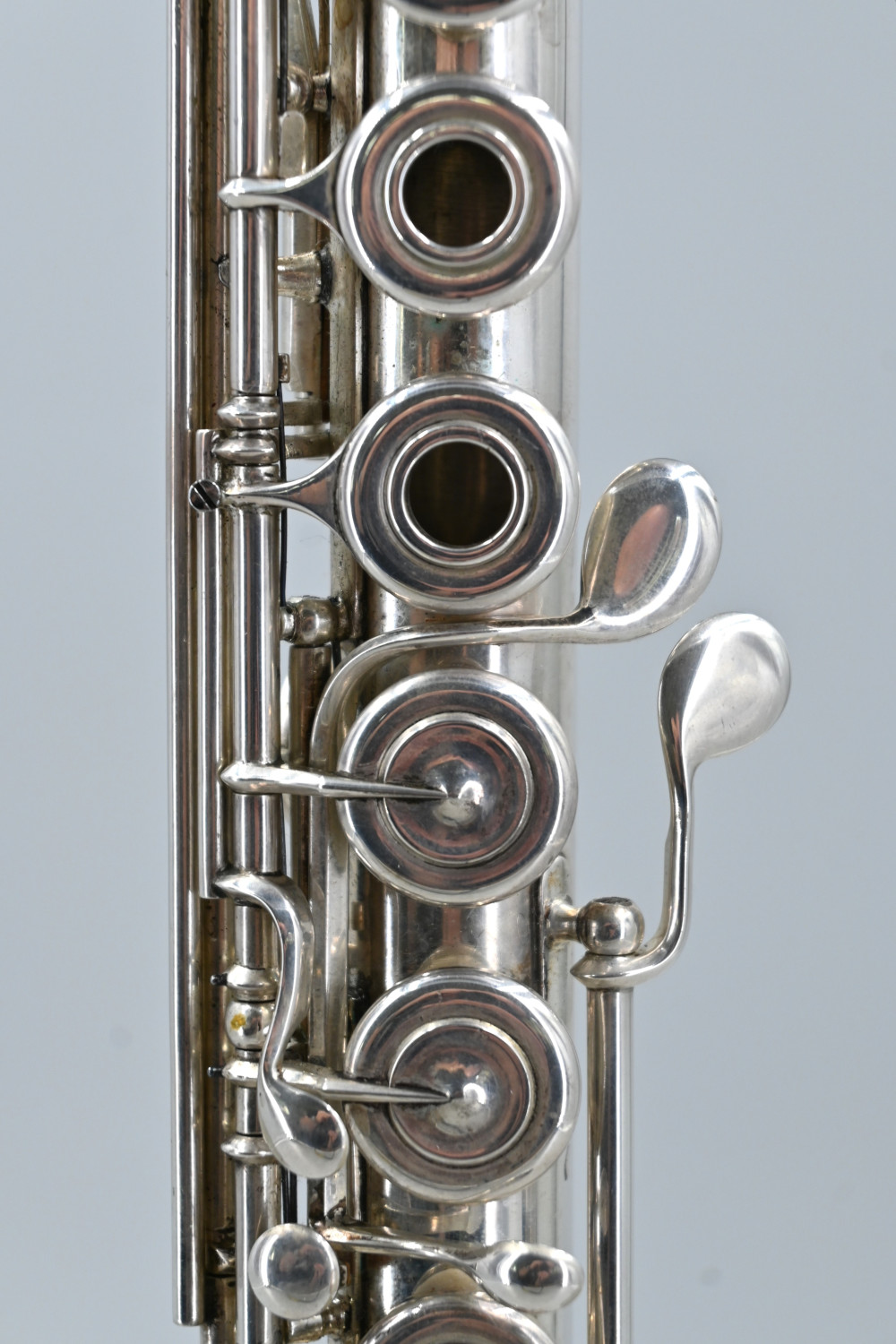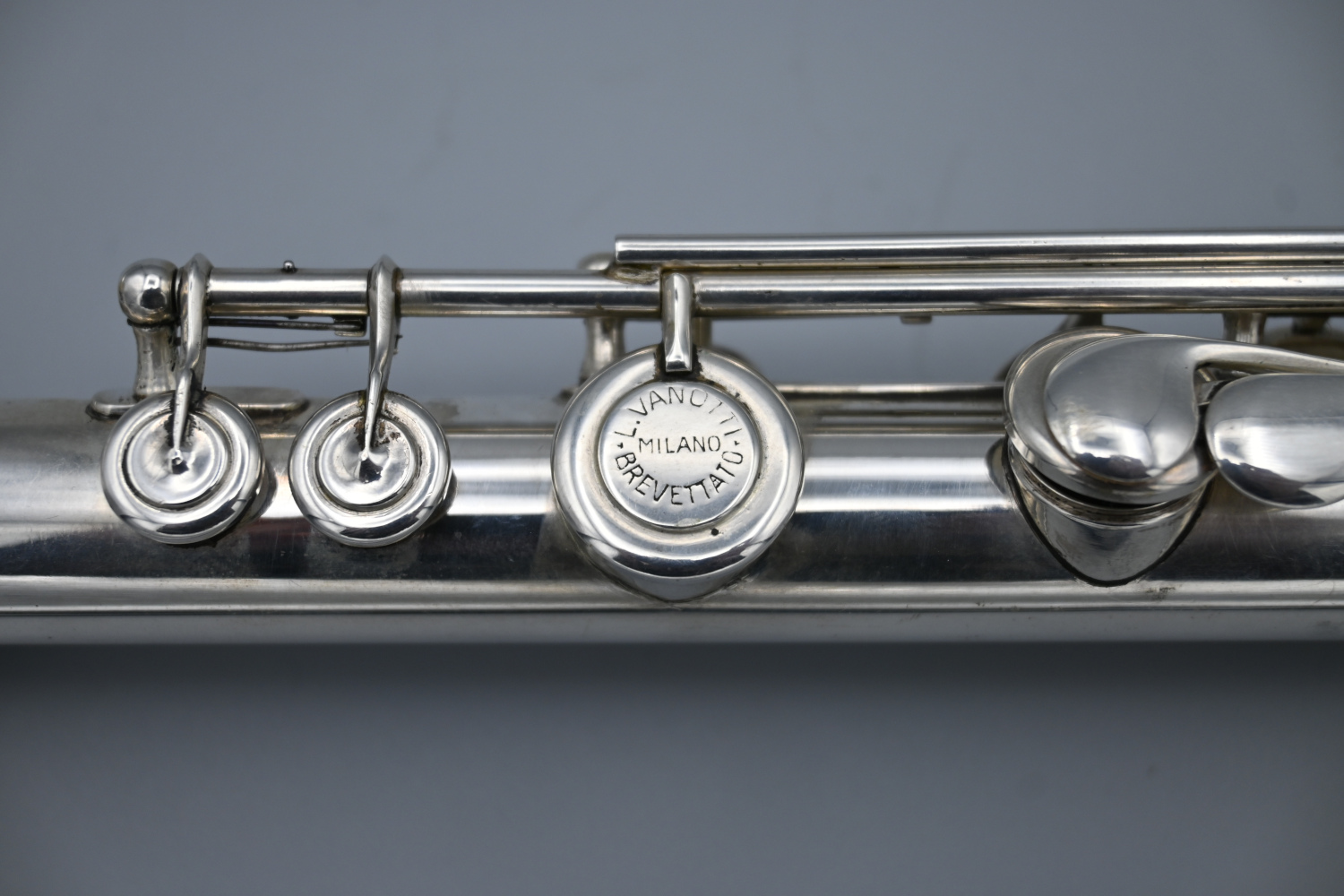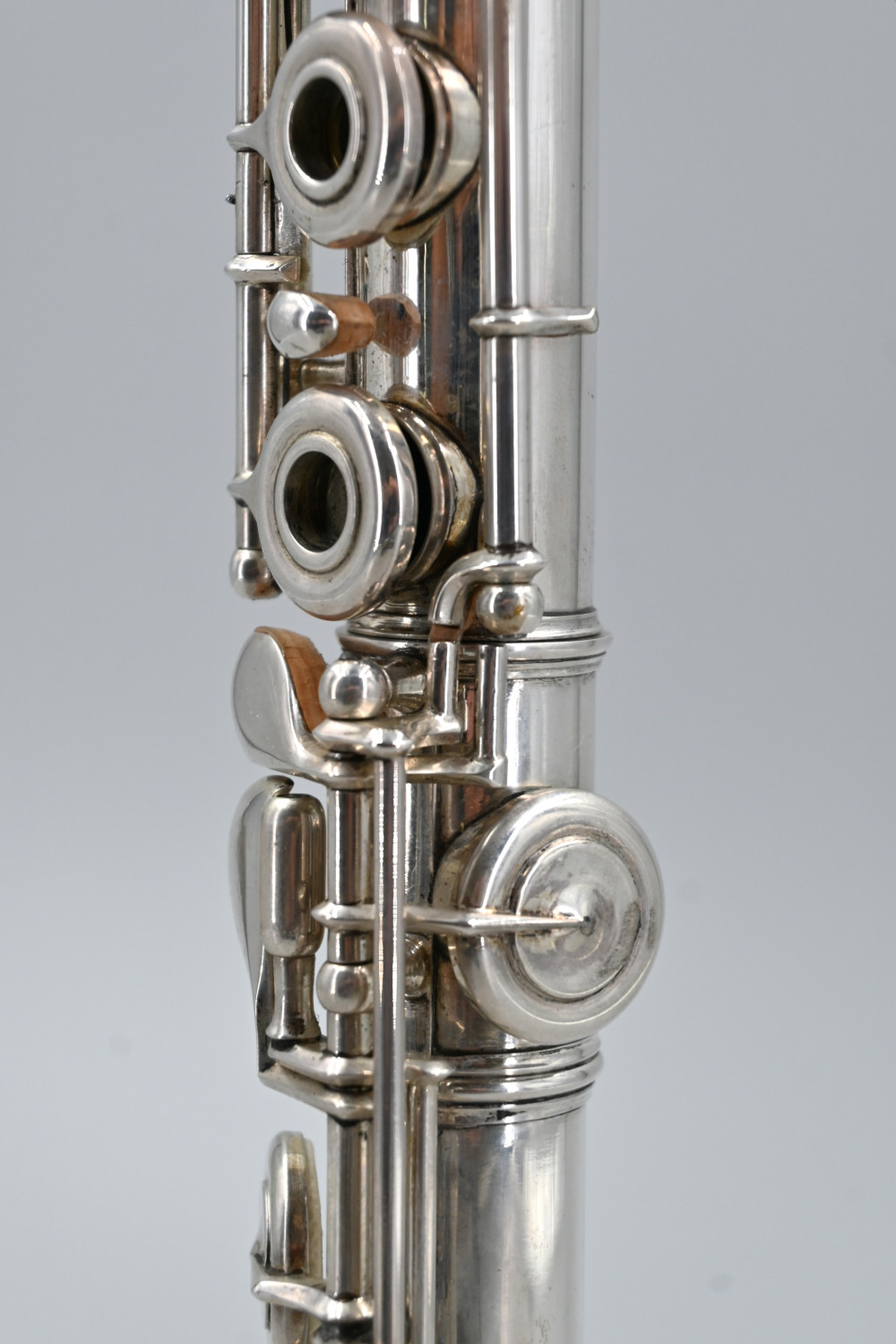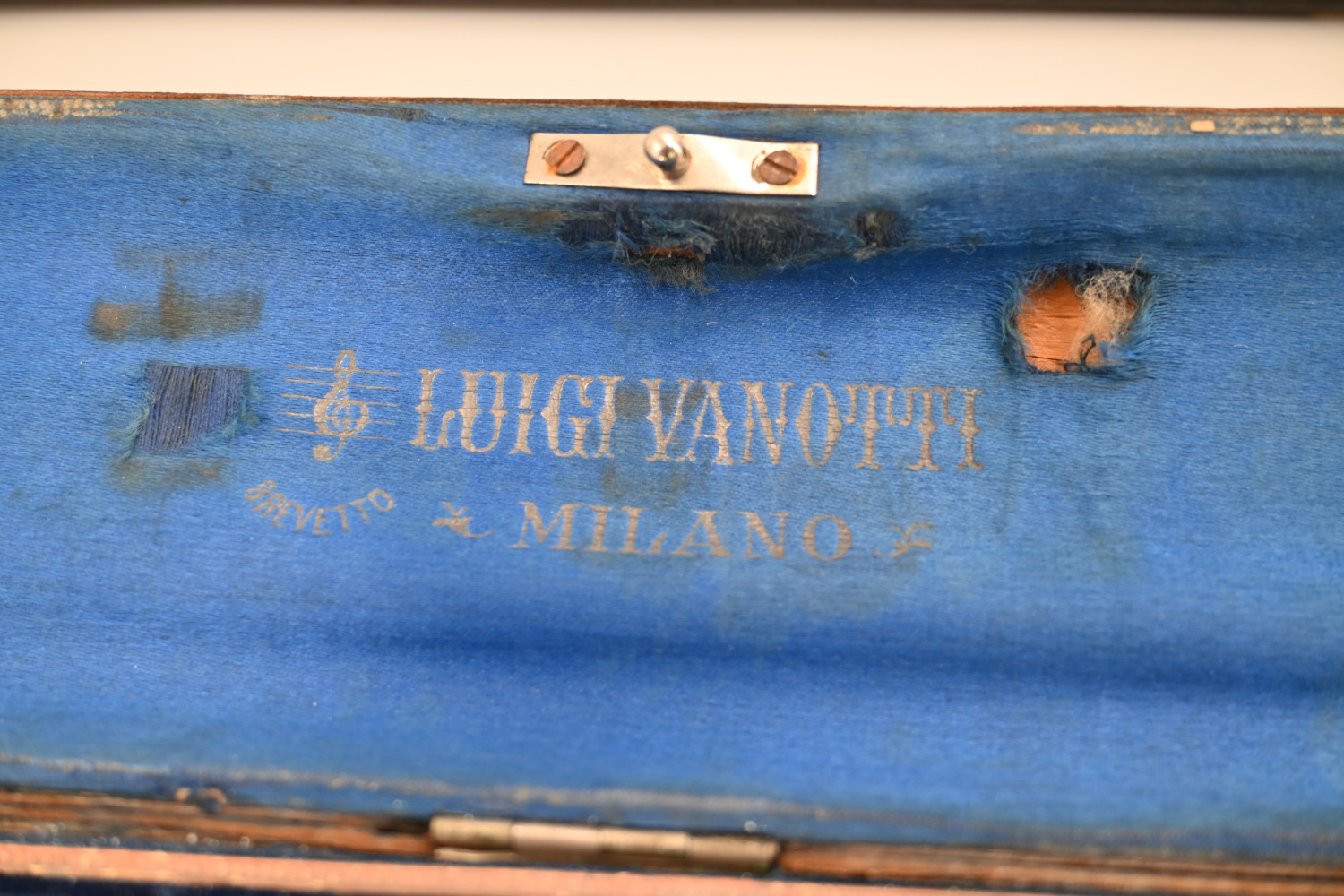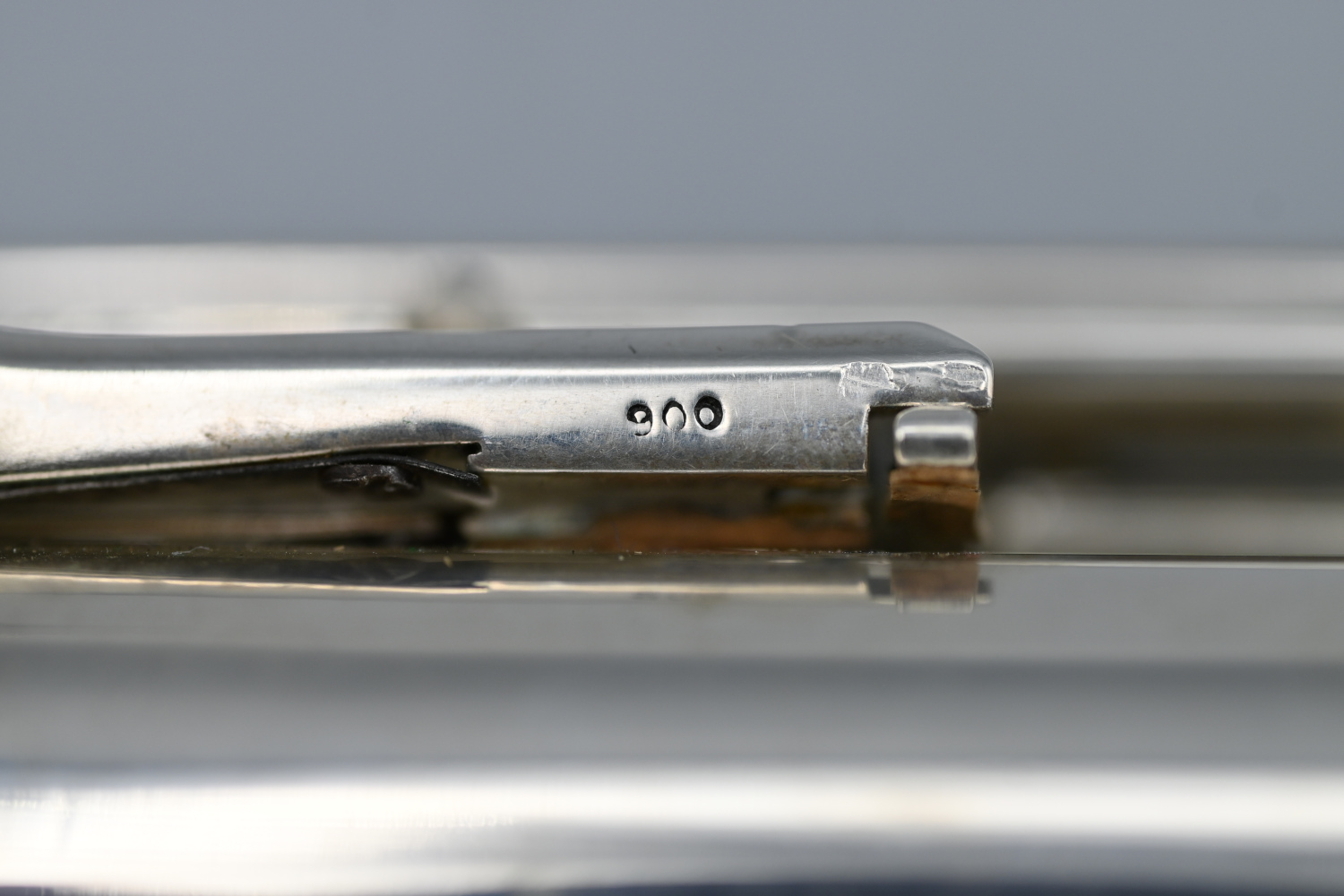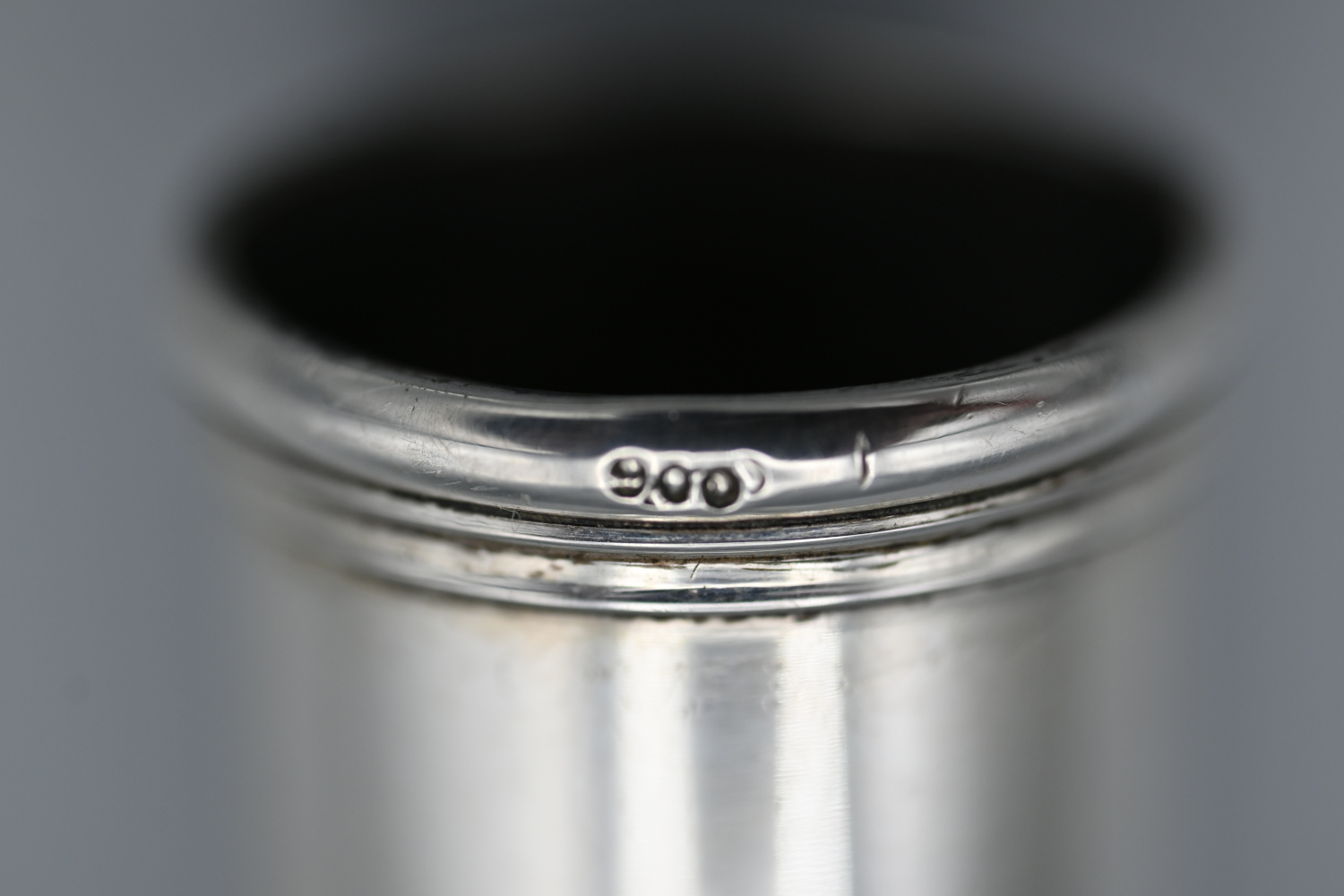 Solid 900 silver flute – VANOTTI, Luigi
2.600,00 €
Category
Flutes
Maker
VANOTTI, Luigi
Marks and inscriptions
L. VANOTTI / MILANO/BREVETTO
900
Period
1900-present
Place of origin
Milan, Italy
Description
Solid 900 silver B-foot flute by Luigi Vanotti in original case
Materials
Silver
Dimensions
Total length 701 mm
Sounding length 630 mm
Weight 450 g
Weight with case 1,120 g
Condition
Working condition
Accessories
Original case
Special features
High-G/A trill
Engraved lip-plate
Price (€)
€ 2,600.00
Ref
1066
Description
Sold 900 silver flute – Luigi VANOTTI
On sale is a solid 900 silver flute by the Italian maker Luigi VANOTTI.
Luigi Vanotti worked for the company Rampone & Cazzani before setting up his own business in 1909 in Milan, at Via Solferino 46. He specialised in making Boehm flutes, but also constructed several non-standard experimental models. He was clearly an innovator.
show more

One innovation was the Albisiphon, which he built and patented in partnership with Abelardo ALIBISI (1872–1938). The Albisiphon was a vertical bass flute which would go on to be employed by several composers, including Puccini and Zanonai.  He also made other special flutes for Albisi. These were the high F and G (a piccolo in G called the Nightingale) or the flute for the left hand only, for which Albisi wrote several pieces. Examples of these flutes can be found in the Dayton Miller Collection in the USA.

The flutes he made that were inspired by the L. Lot and Rudall models were very praised and well-received. But they had additional original innovations, such as a patented new key for the high G/A trill or the split E and F keys. He also made flutes for other well-known names, such as Alfredo CASOLI (1864-1940) and Luigi BILLORO (1875-?). In 1940, the business was taken over by his son Piero who started a massive production of low-cost flutes, but it closed in 1951 after a serious car accident.

This Luigi Vanotti flute, including its mechanism, is made of solid 900 silver – evidenced by its hallmarks. It was made around 1910.  The lip-plate is beautifully engraved with floral ornaments. This flute comes with some very special characteristics. It has a high-G/A trill, which is even stamped with L. VANOTTI/MILANO/BREVETTATO and can be used with the right index finger.  The G-sharp key has a separate lever for the right index finger.

The most spectacular feature is a second lever, near the G-sharp key, that goes down to the foot joint. It is employed by the little finger of the left hand to either open the D-sharp key or, if the foot joint is adjusted slightly in a different way, close the C-sharp and B key.

This flute requires an overhaul, including new pads. Yet, right now, it is a fine sounding flute and plays at a=440 Hz, or perhaps a touch sharper. It is supplied in its super long, original case, complete with cleaning rod.

show less
If you are interested in this product or need more information about it, please leave us a message using this form. We will get back to you shortly.