What's a pitch pipe and how do you use one?
admin
A pitch pipe or pitchpipe is a small device that sounds one note or notes. It is used to establish the correct starting note or pitch reference for musicians or singers. Pitch pipes come in all shapes and sizes.
Early pitch pipes
Early pitch pipes looked very similar to a recorder, but they had a plunger – not unlike a slide whistle or swanee or swannee whistle. The pipe was generally made of wood, such as oak, walnut or mahogany. The bore of the pipe was often square and the plunger was sometimes coated with leather. The plunger sometimes had markings for the notes in chromatic or diatonic scale. So, when the plunger was set to a specific position, the indicated note was produced when the instrument was blown. This type of pitch pipe was often used in the 18th and 19th centuries in churches were there was no organ to provide the opening note of a hymn. Tuning forks are not really a valid alternative because they are not loud enough. Today early pitch pipes are quite rare.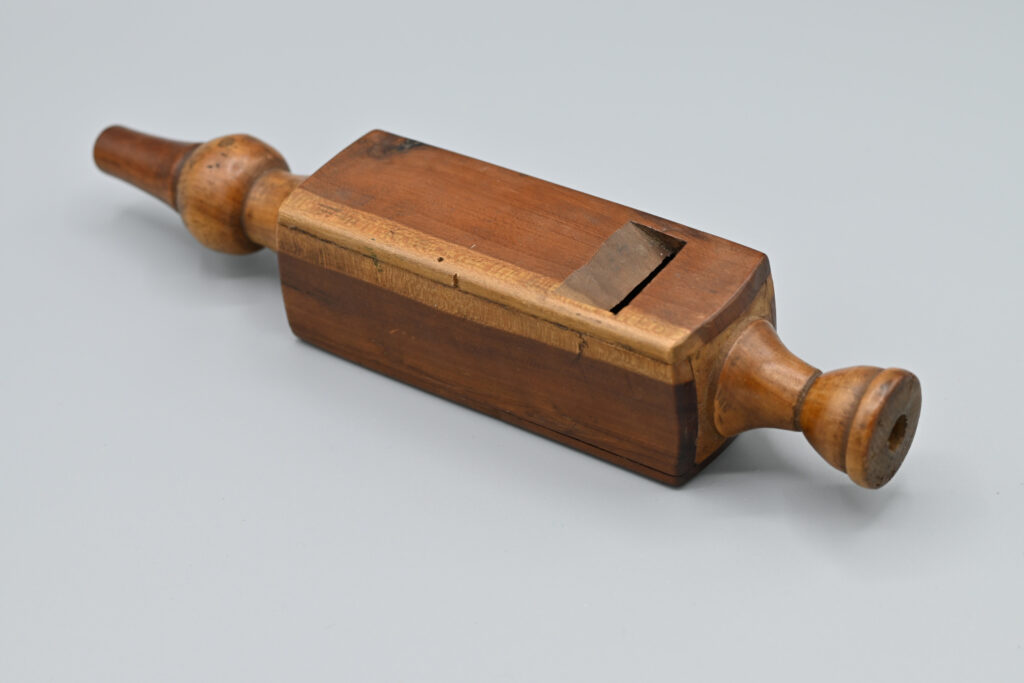 Modern pitch pipes
History has it that William Jacob KRATT invented the first fully modern pitch pipe in 1936. William was born in 1892 in Trossingen, Baden-Württemberg, Germany. Trossingen is home to the company Hohner, founded in 1857. Hohner produced harmonicas and accordions and William started work there. In 1910, aged 18, he decided to emigrate to America. There, after turning 25, he started his own company in Union, New Jersey, USA.
The original pitch pipe he invented had eight notes from C to C. Then he redesigned the pipe to include all 13 notes – not only the white notes but also the sharps and flats. The pitch pipe was manufactured by the KRATT family for a whopping 76 years until they sold the firm to the MCNAMERA family. The MCNAMERAs had produced plastic parts for the production of the pipes. The Kratt Pitch Pipe Company is still a family business (MCNAMERA) and the only company in the United States producing pitch pipes, as well as other tuning devices. The company still uses most of the original 1936 dies. The families estimate that over those 89 years, they've manufactured more than three million pitch pipes.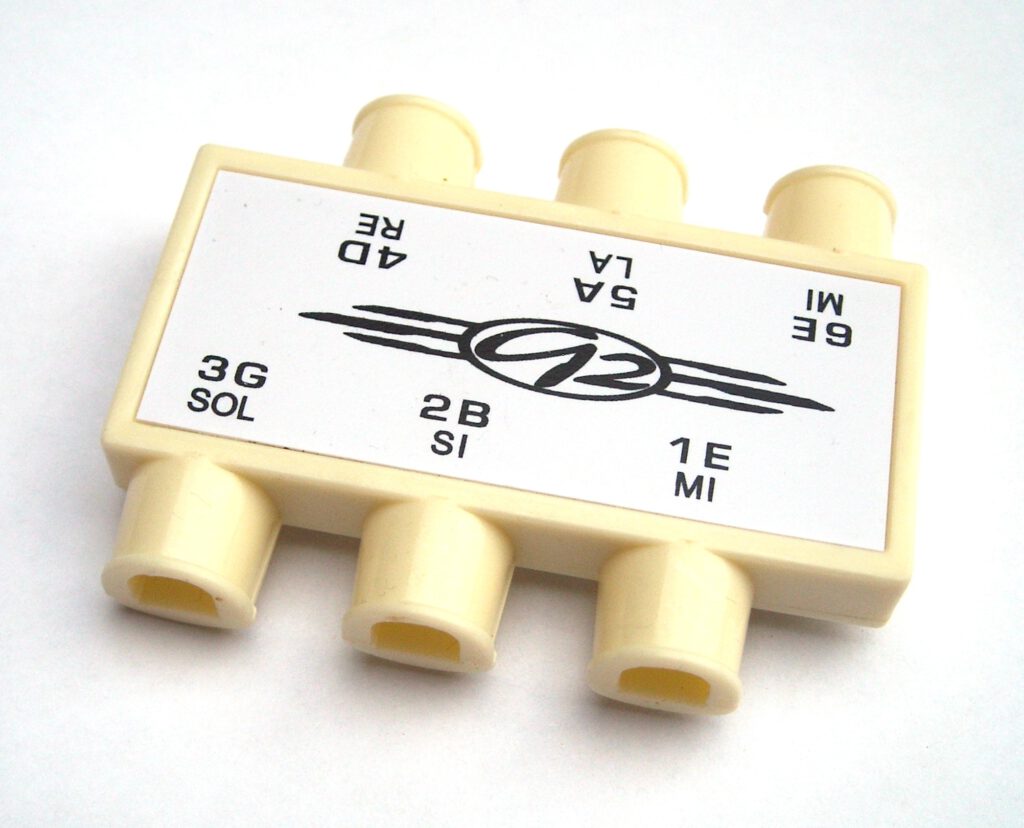 How to use a modern pitch pipe
Simply, choose the note you wish to check or tune and blow into the note. There are now different pitch pipes for different instruments too.