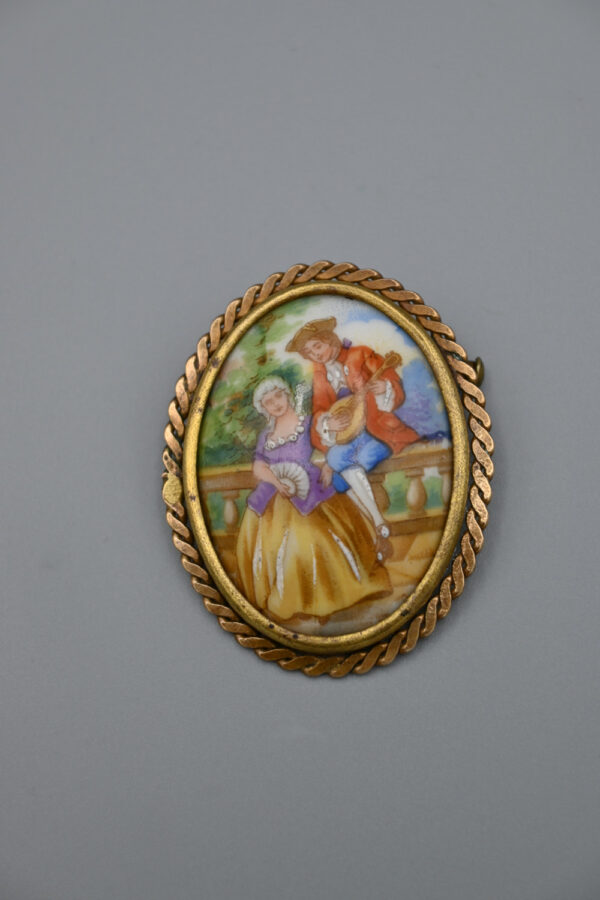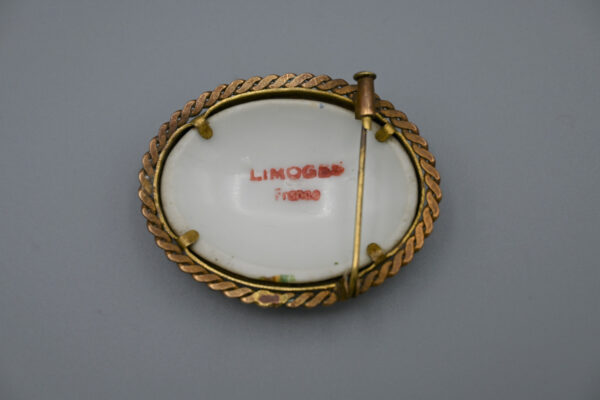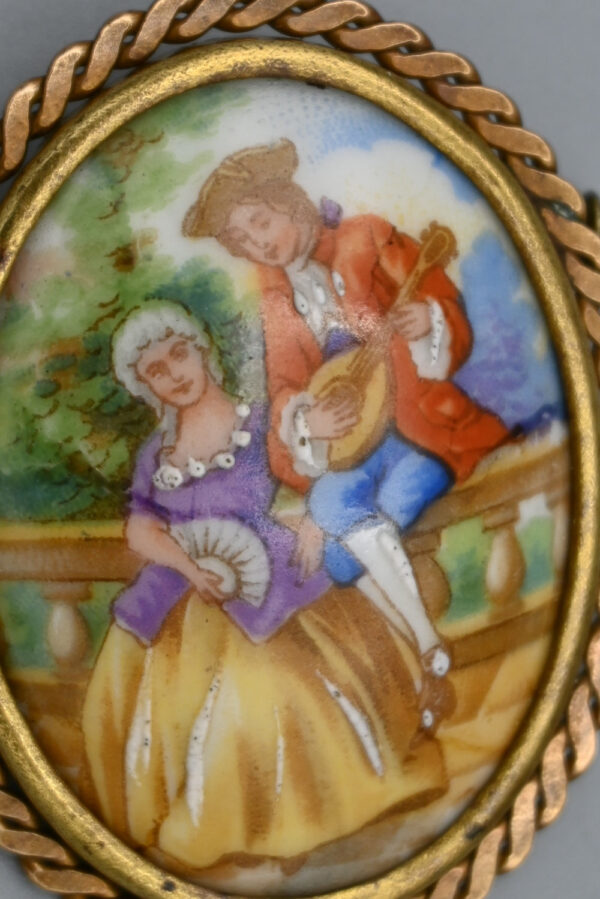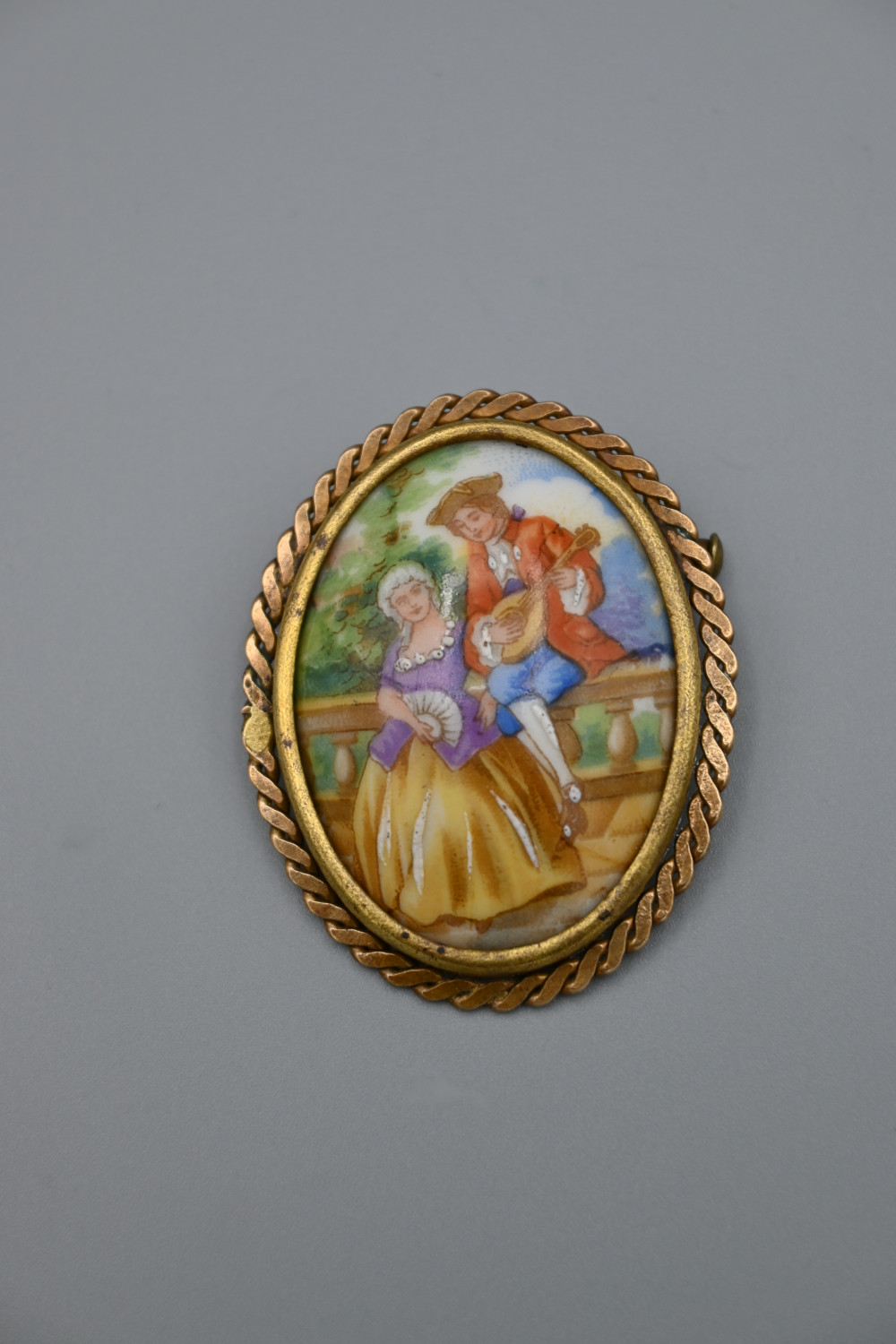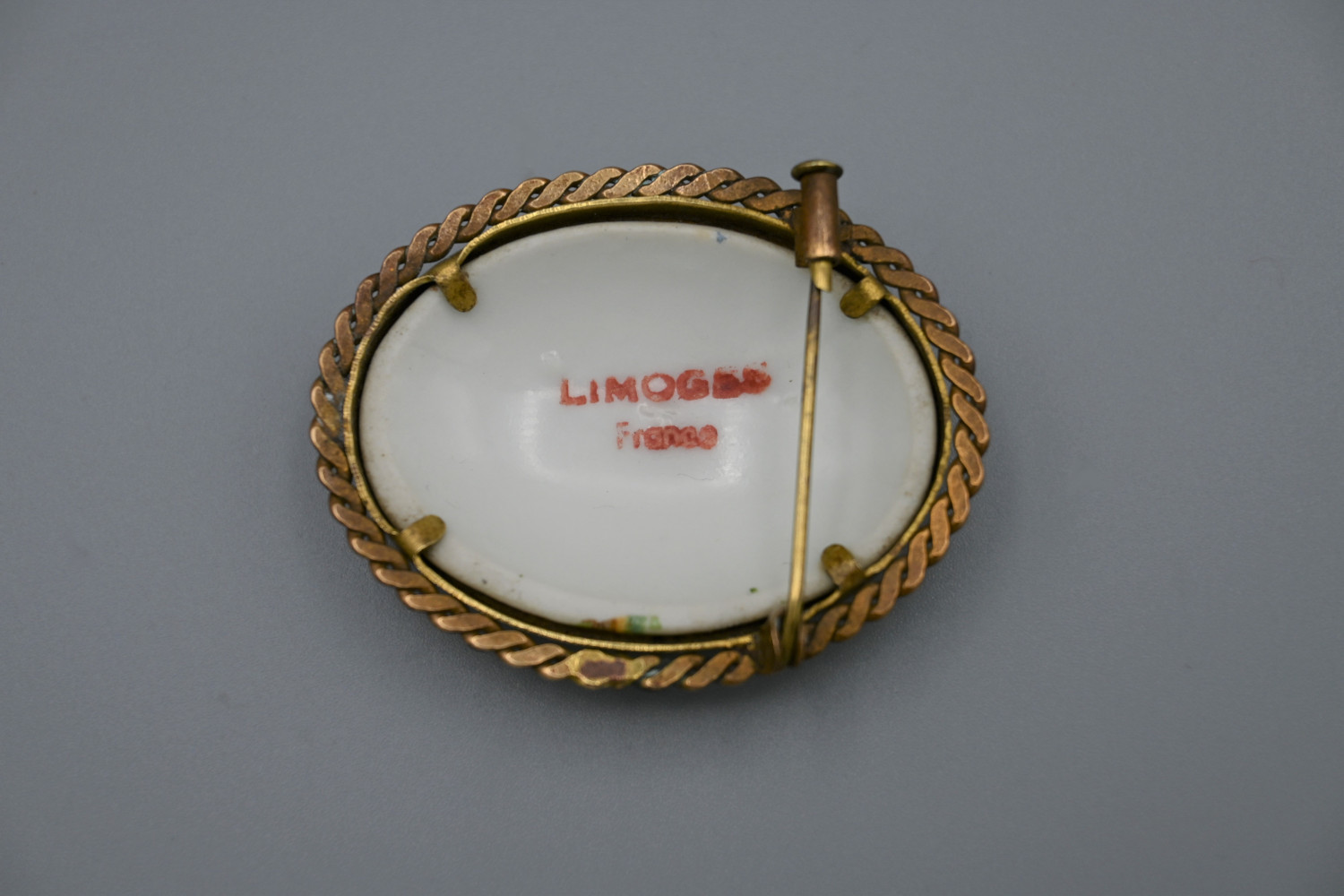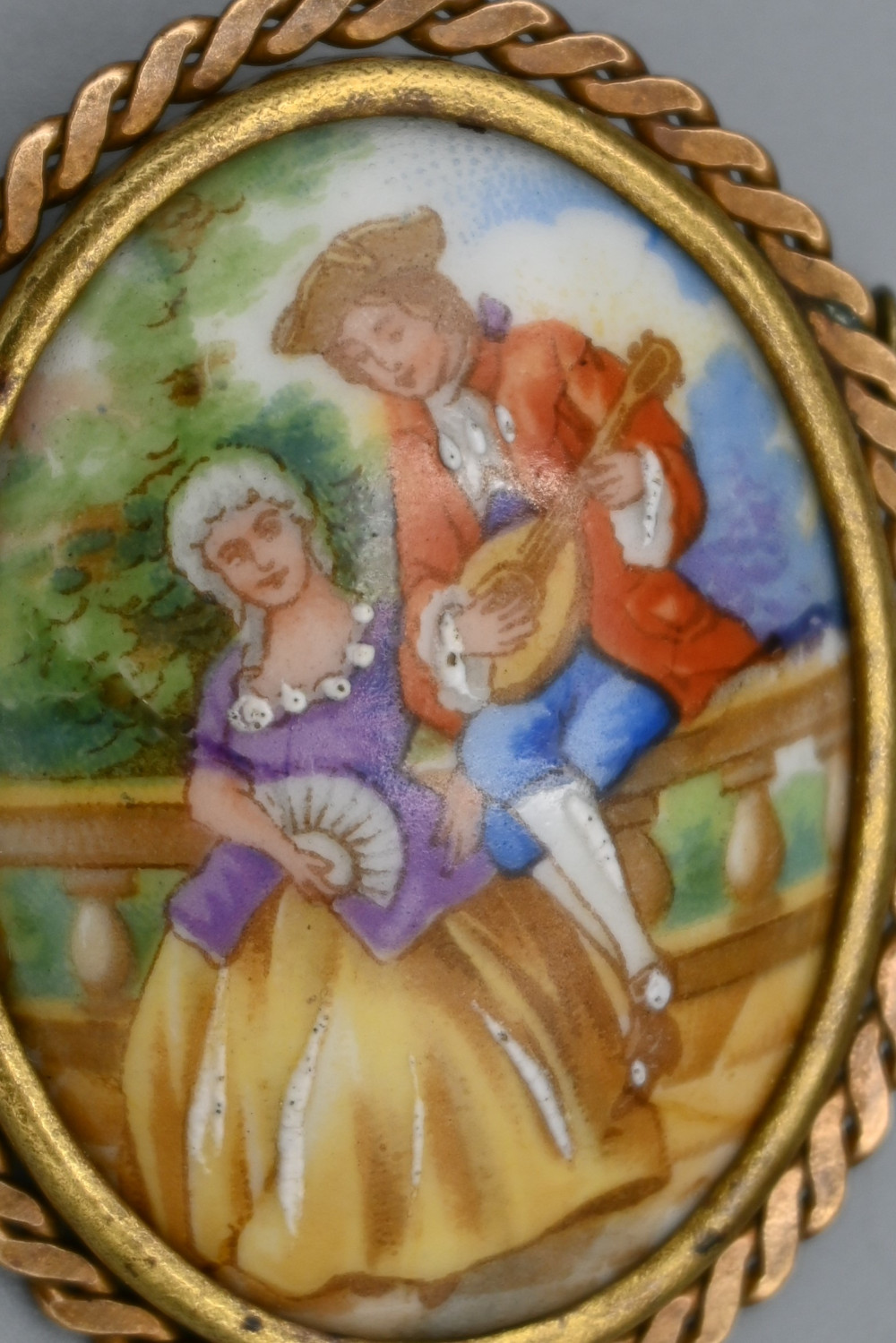 Courting Couple FRAGONARD-STYLE porcelain brooch
29,00 €
Short description
Porcelain brooch
Category
Other collectables
Gift ideas under EUR 100
Marks and inscriptions
LIMOGES
France
Period
1900-present
Place of origin
France
Description
Courting Couple FRAGONARD-STYLE porcelain brooch
Materials
Porcelain
Dimensions
50 mm x 40 mm
Weight 11 g
Condition
Working condition
Price (EUR)
€29.00
Ref
55
Description
Courting Couple FRAGONARD-STYLE porcelain brooch
Exquisitely decorated porcelain brooch made in Limoges, France. It features the famous Fragonard 'Courting Couple' love story scene. Here a couple dressed in fine 18th Century clothing is together outside in a form of garden. The young man is serenading the lady with a lute. She observes him while holding a fan in her right hand, fully open. This, according to the secret language of fans, could either mean "I like you" or "You are too willing". Sadly, we will never know if he was successful with his serenading efforts.
The brooch can be securely closed with a clasp on the rear. It has some signs of its age, but remains a lovely item for a collector.
If you are interested in this product or need more information about it, please leave us a message using this form. We will get back to you shortly.