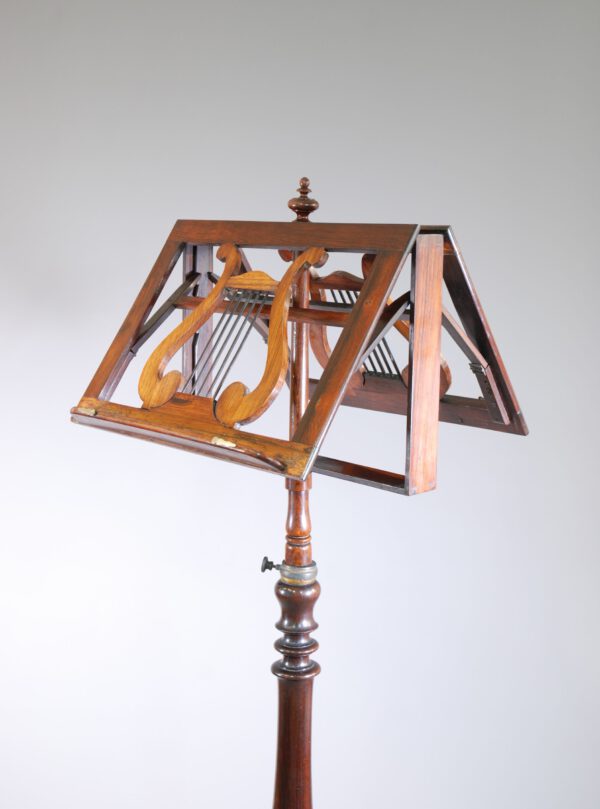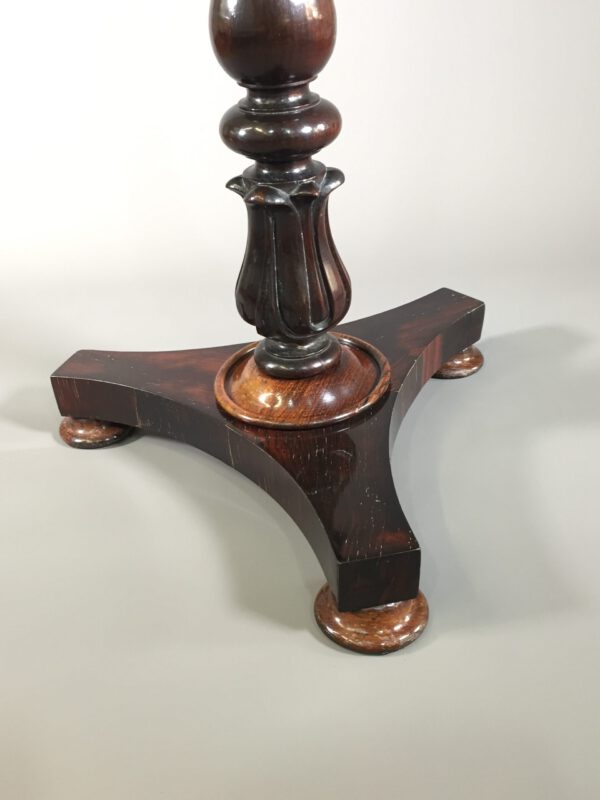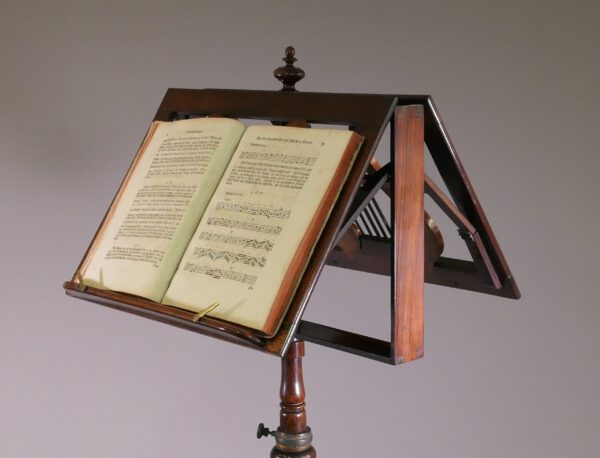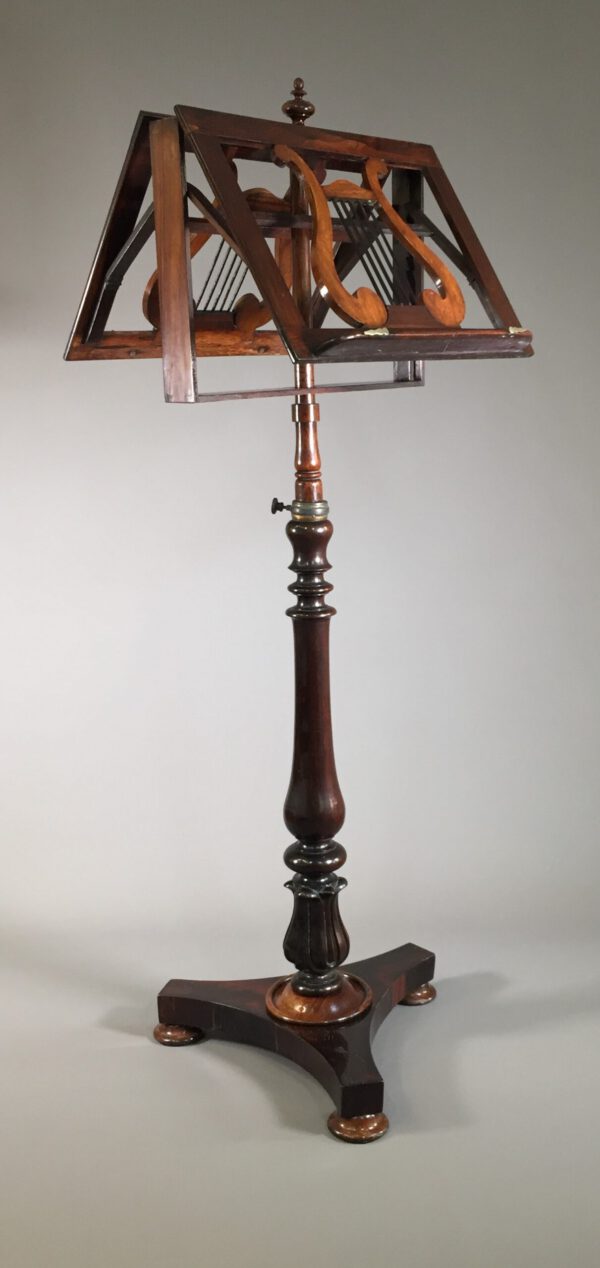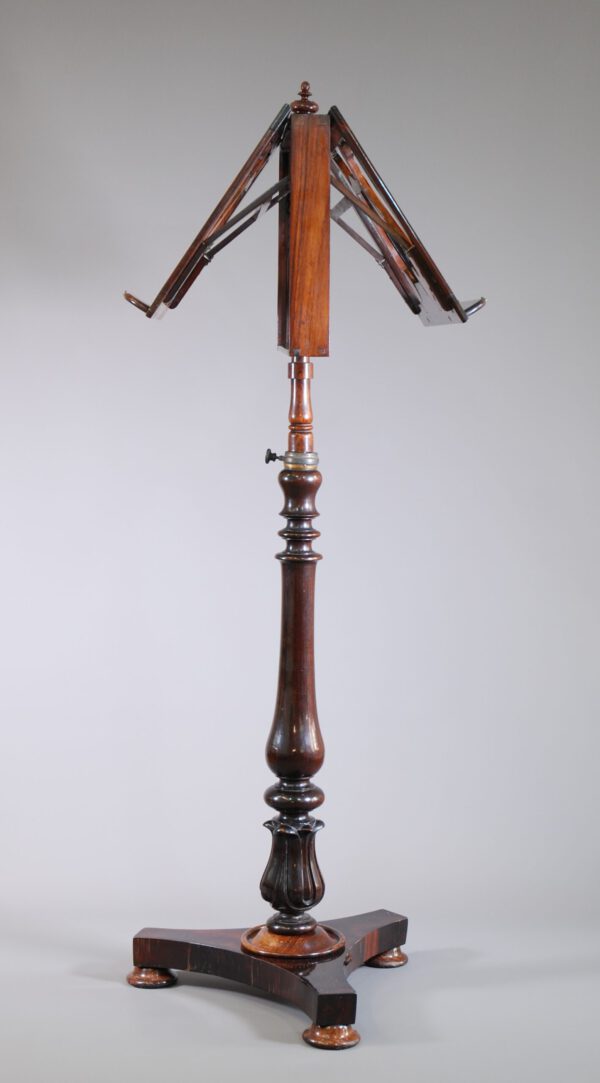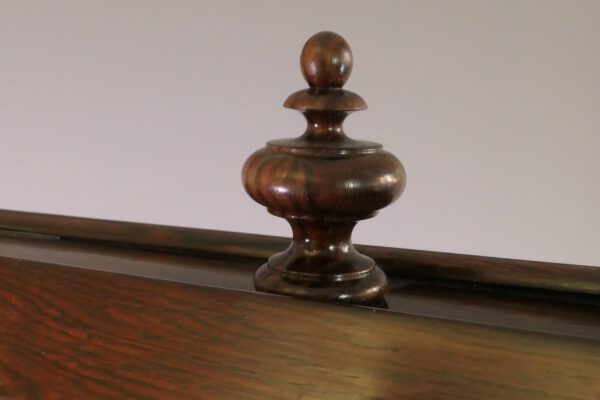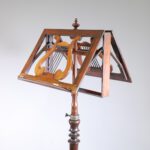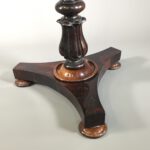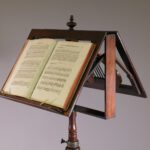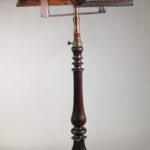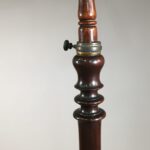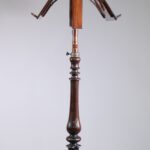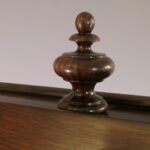 Early 19th Century Duet Music Stand
1.990,00 €
Category
Music Stands
Period
1830-1900
Place of origin
England
Description
Early 19th Century Duet
Music Stand
Materials
Rosewood, Brass
Dimensions
Height 90-126 cm, Width
43 cm
Condition
Fully restored, ready to use
Other distinctive features
Adjustable rests on a trefoil base
Price (EUR)
€1,990.00
Ref
25
Description
Early 19th Century Duet Music Stand
An early nineteenth century duet music stand made in rosewood. This delightful piece features two different colours of rosewood. It dates from the William IV period (1830-1837) and was made in England.
The music stand includes adjustable rest and is mounted on a trefoil base. Its width is 43 cm and the height ranges from 126 cm maximum to 90 cm minimum.
It can be used either as a single music stand for one player by collapsing one side. Or it can be used as a double music stand for two performers.
The duet music stand has been fully restored to its former glory and will make a wonderful addition for any musician's practice room. Plus, there is the option of inviting along a friend too!
If you are interested in this product or need more information about it, please leave us a message using this form. We will get back to you shortly.