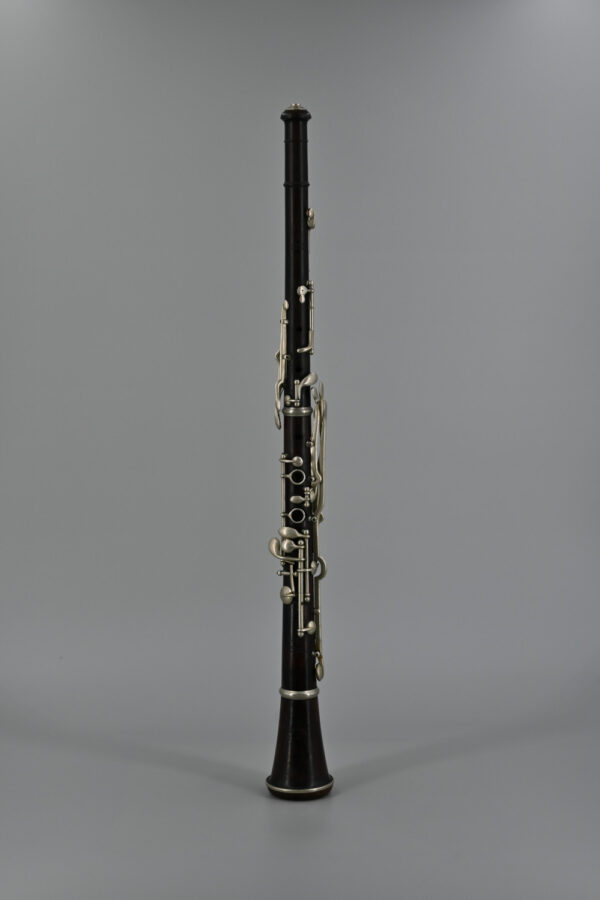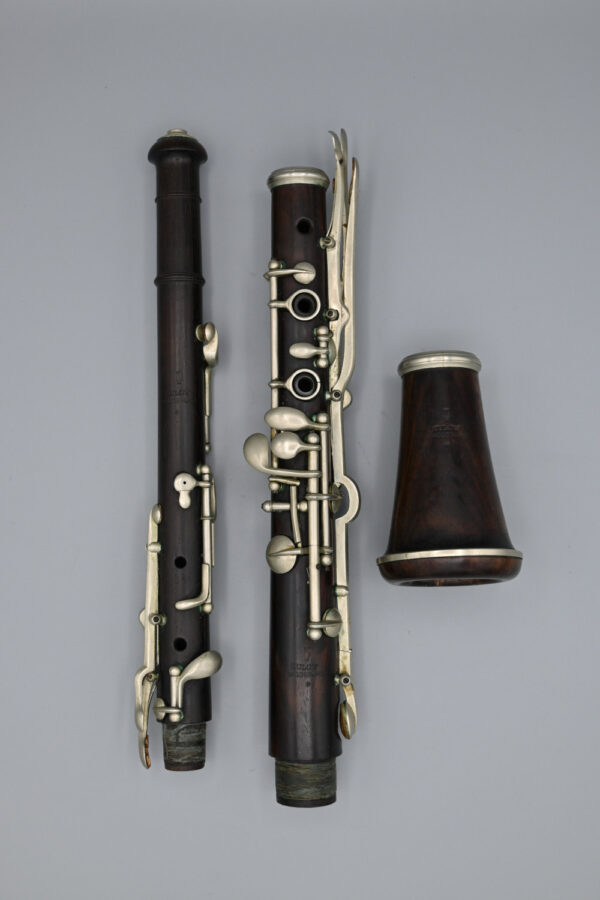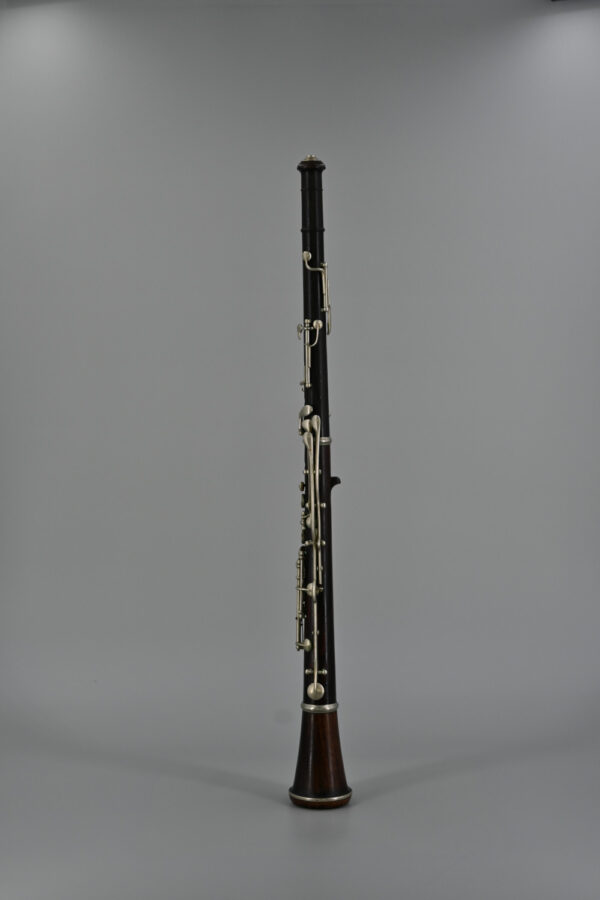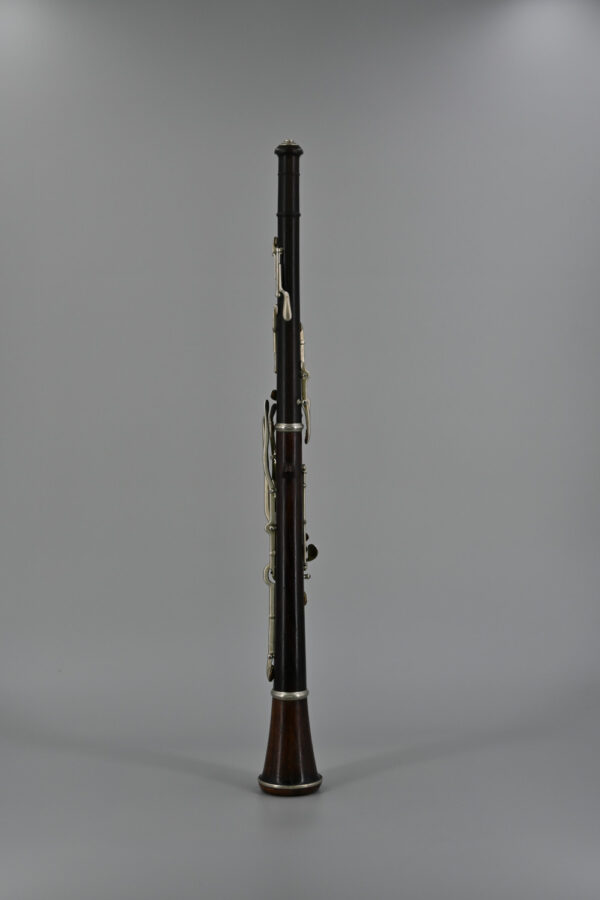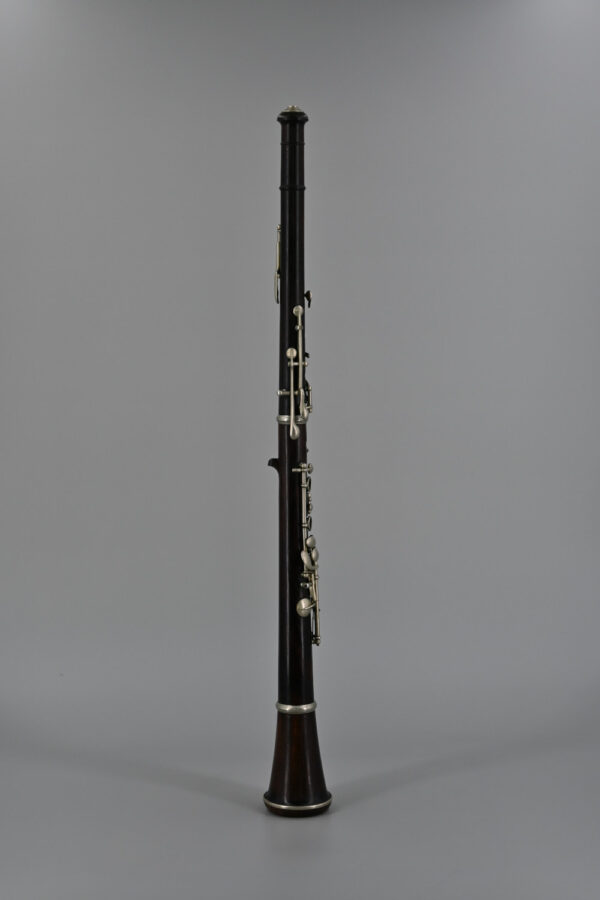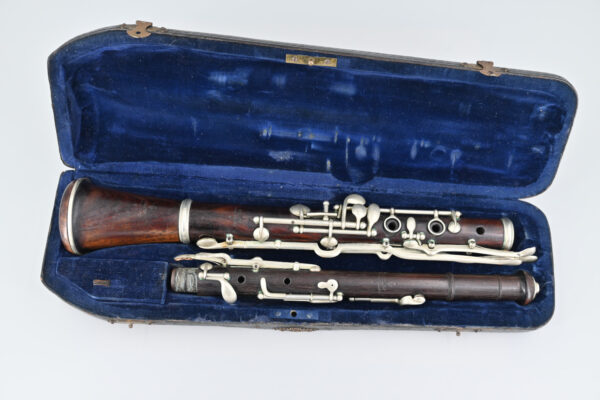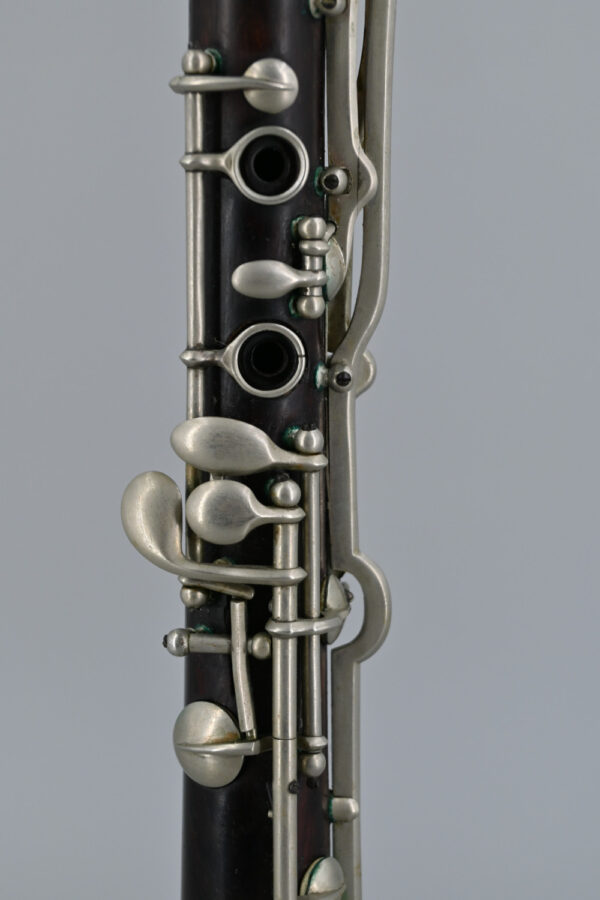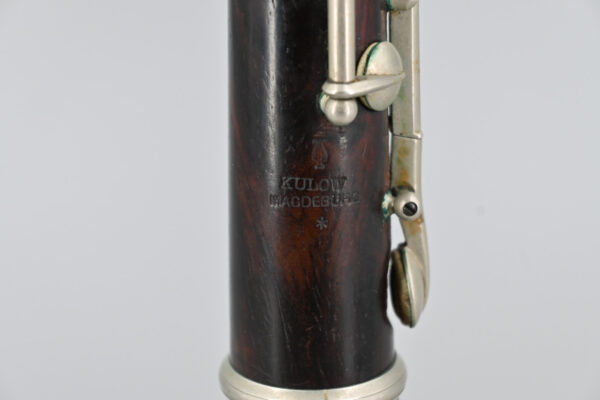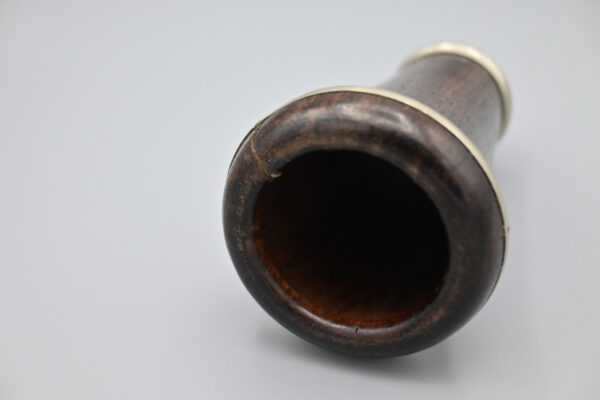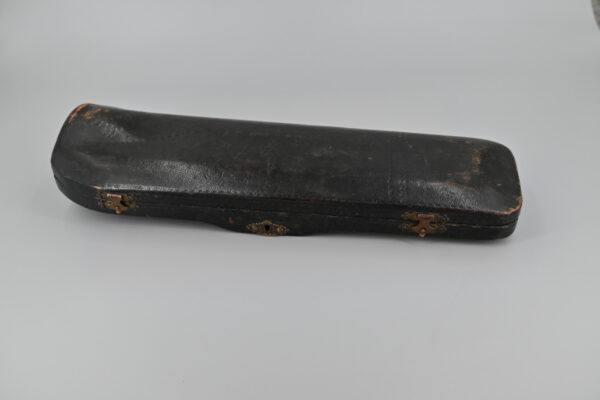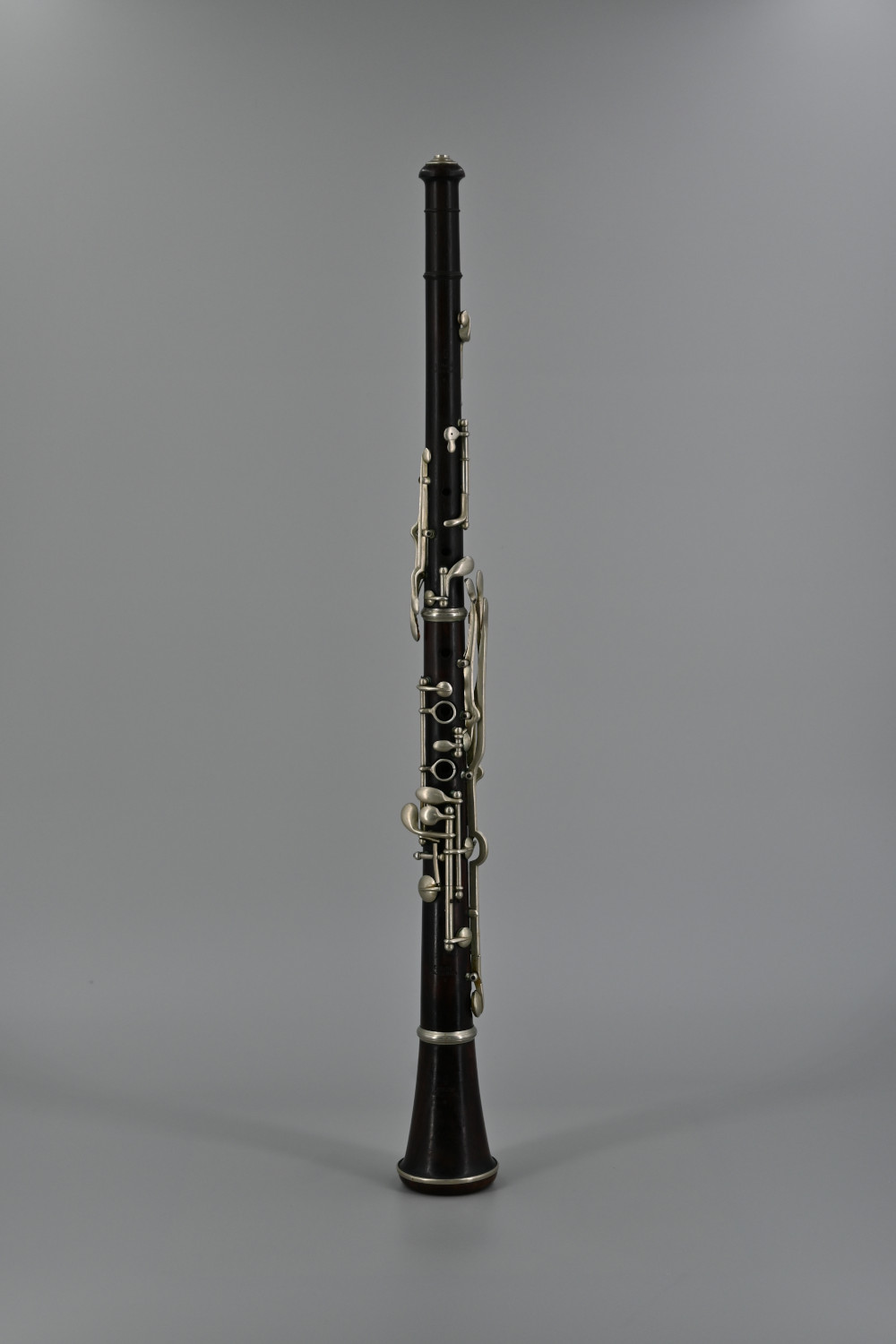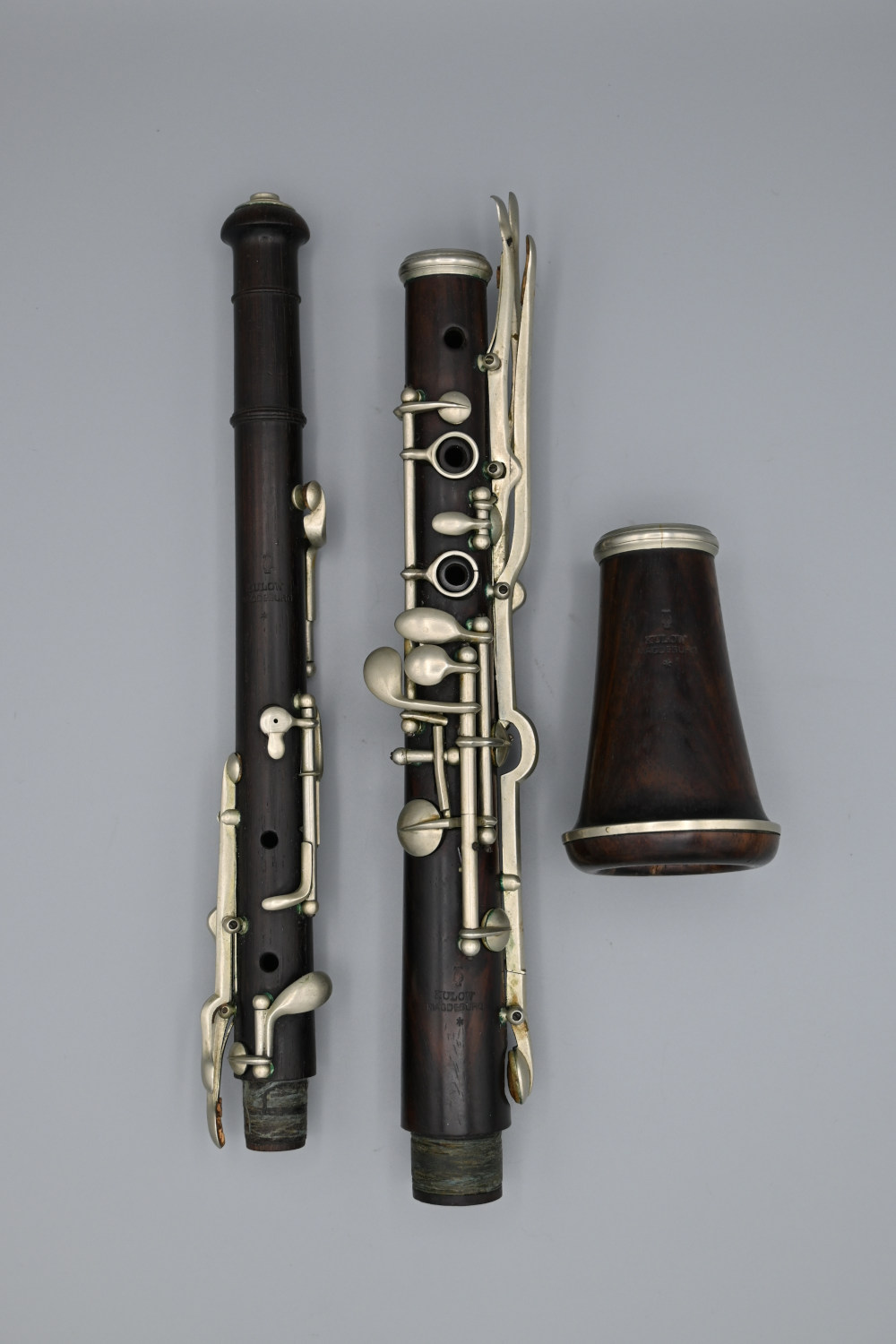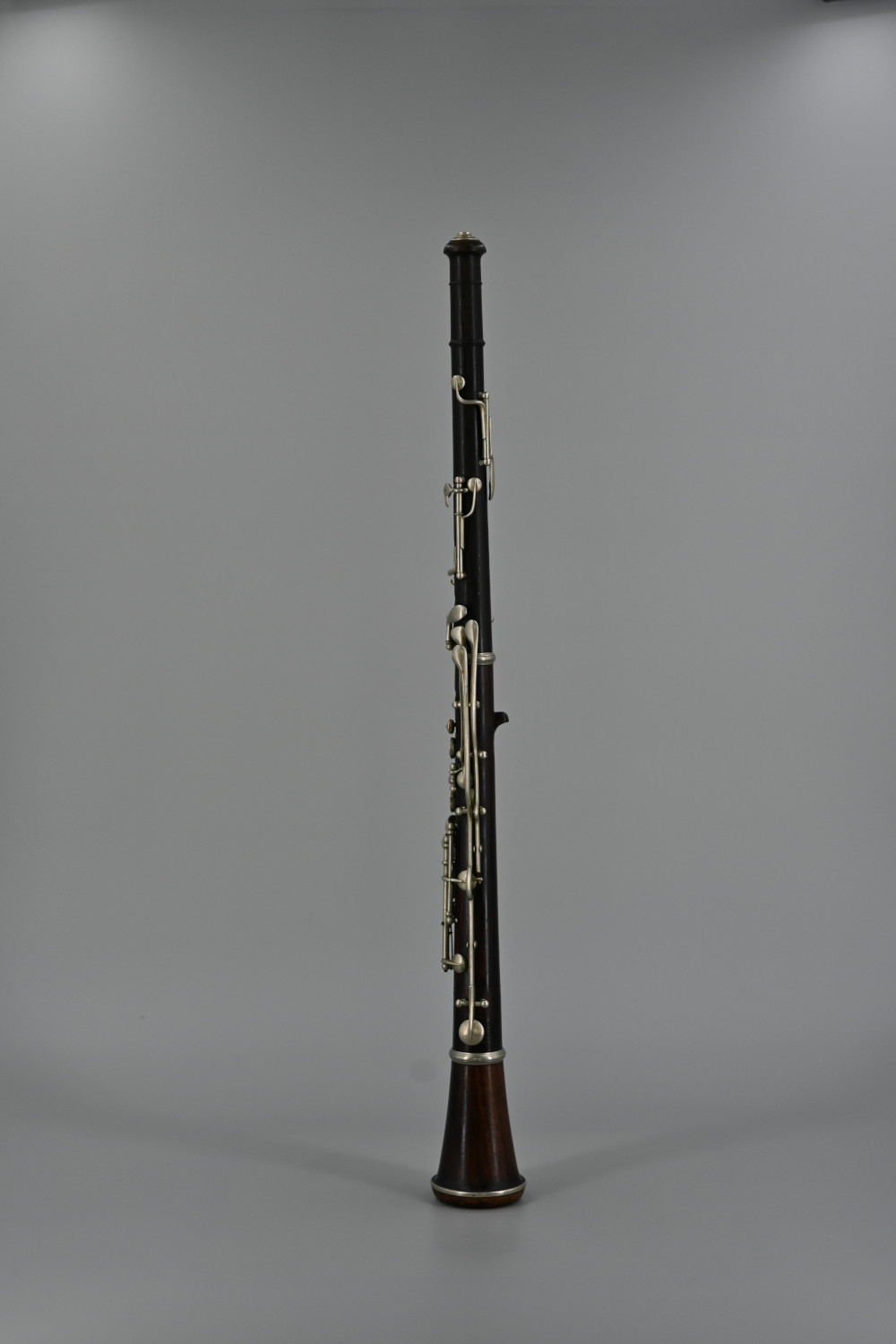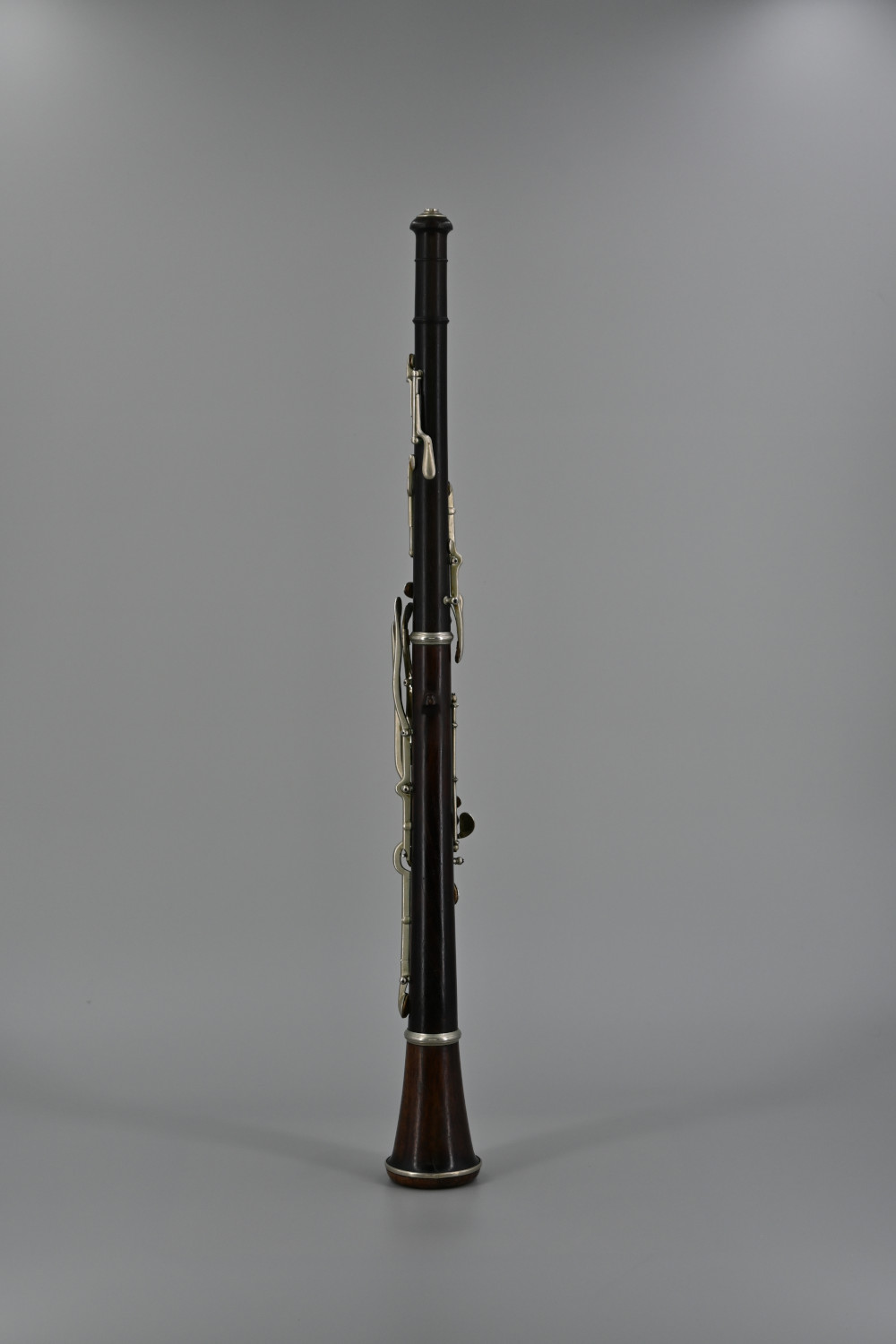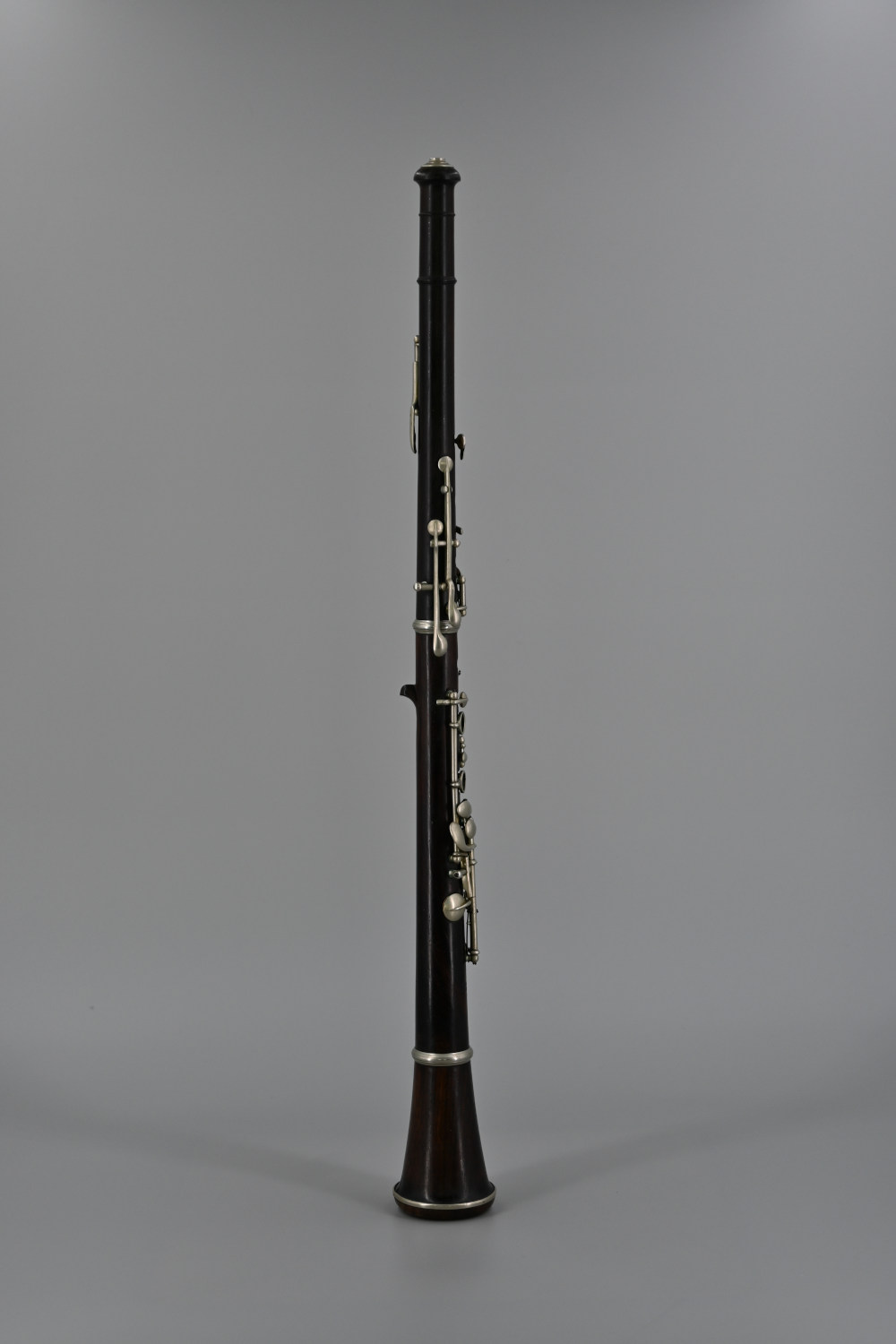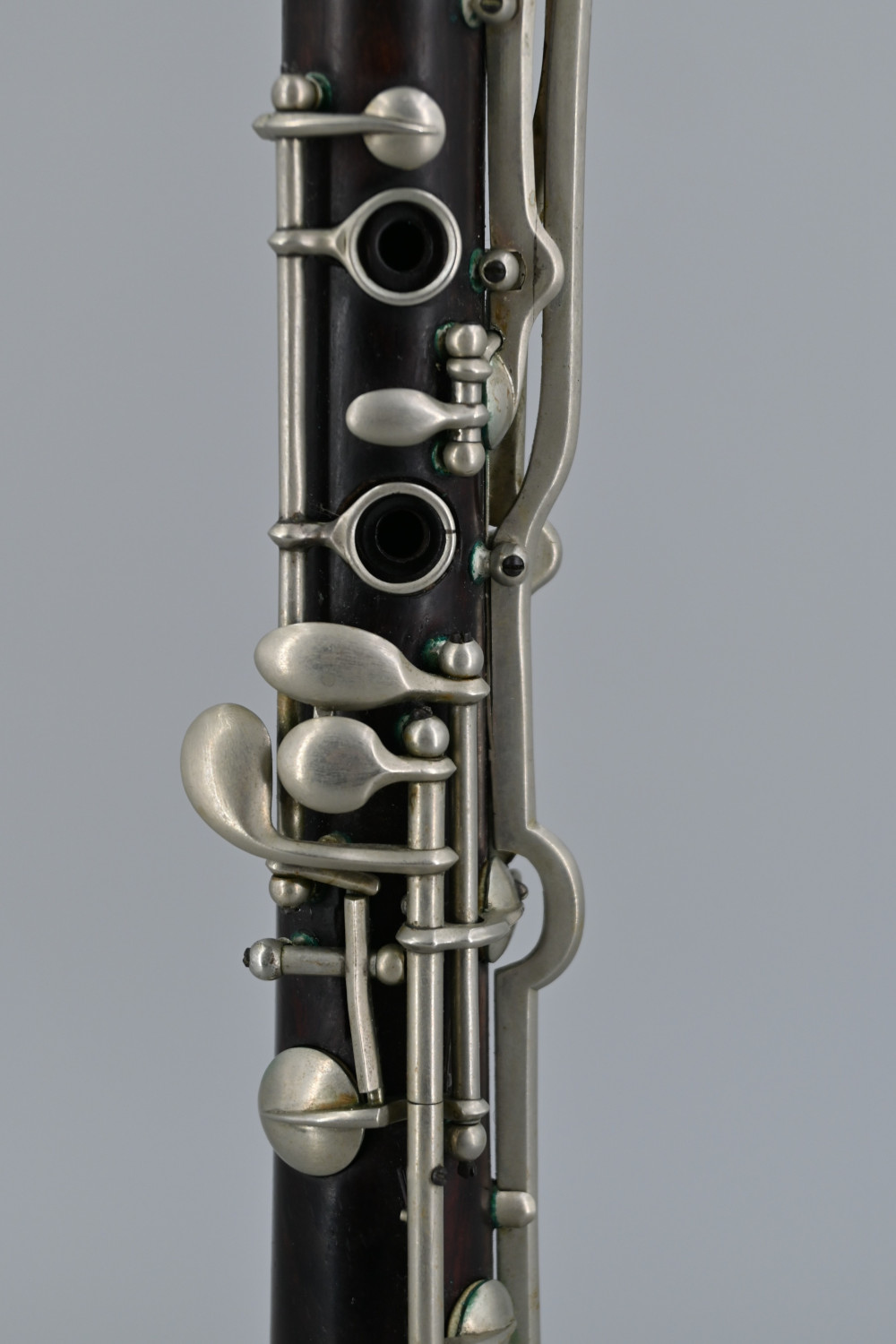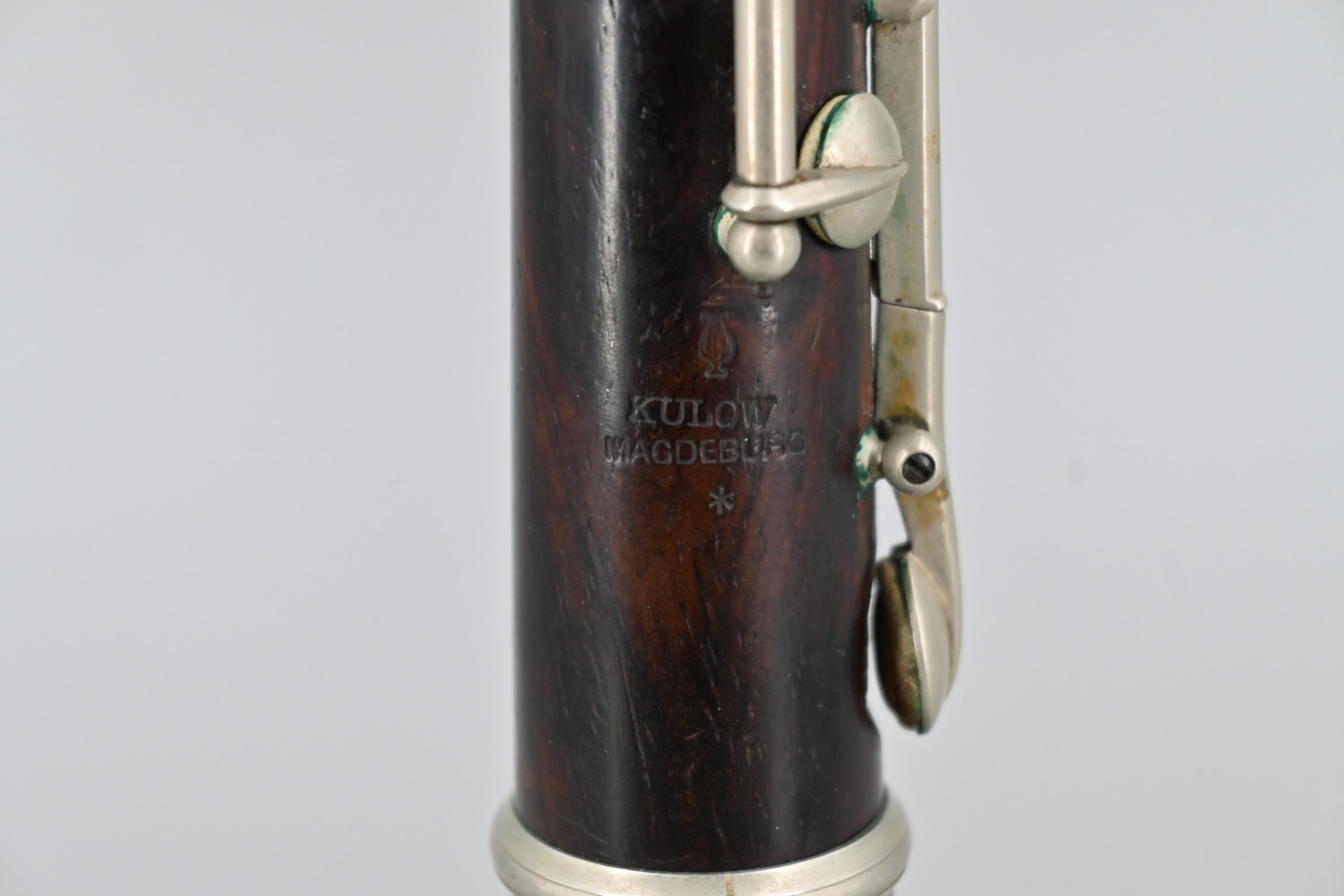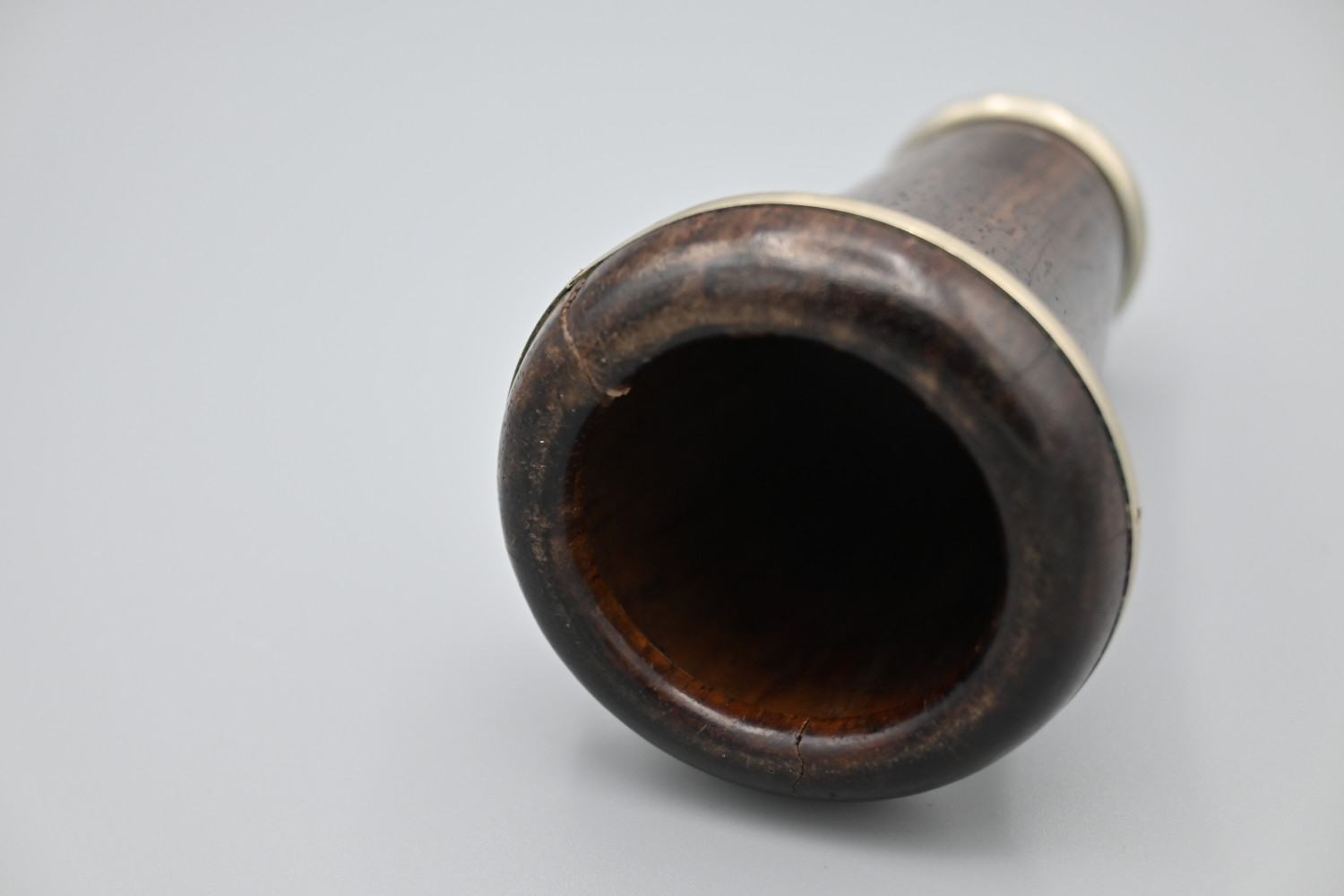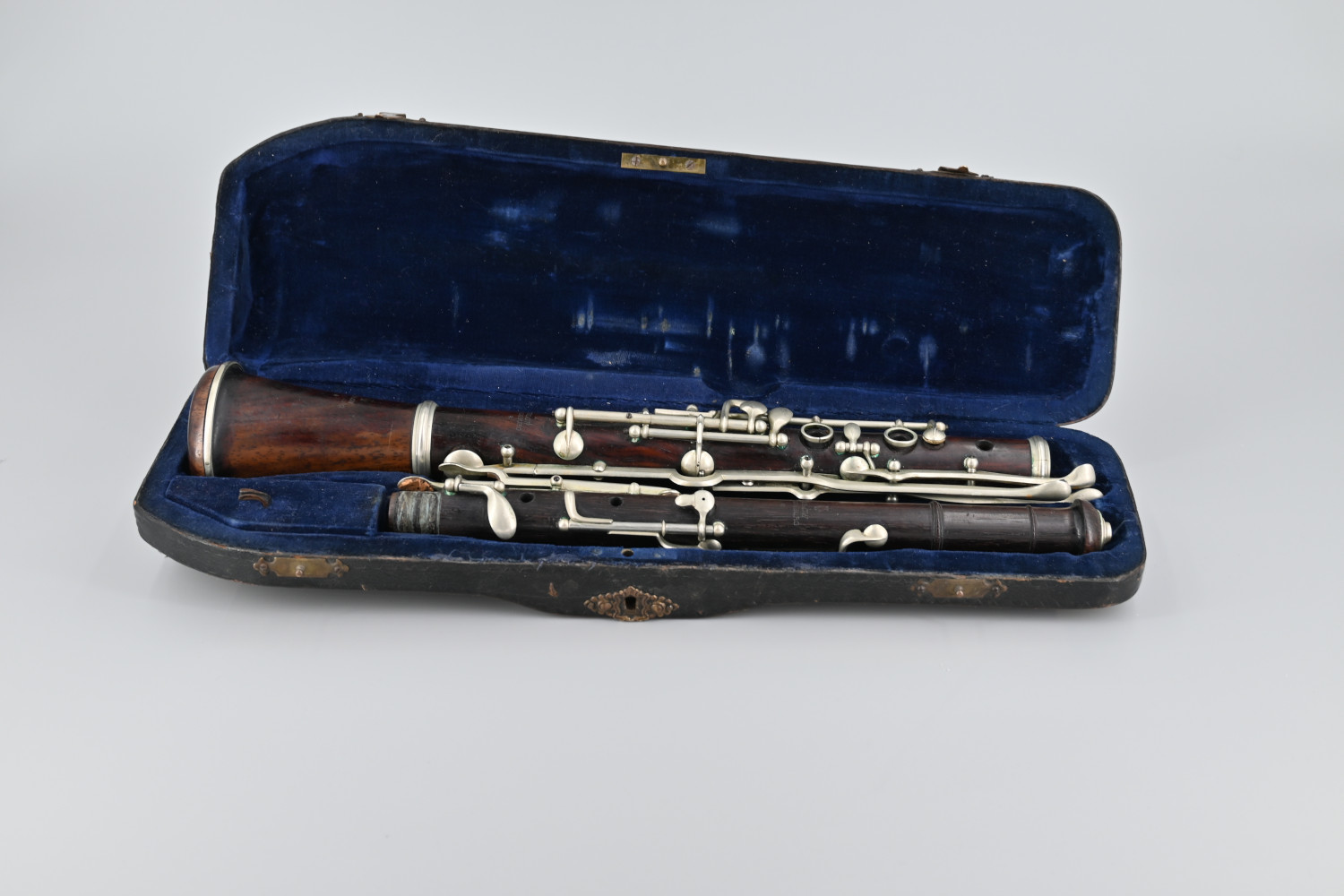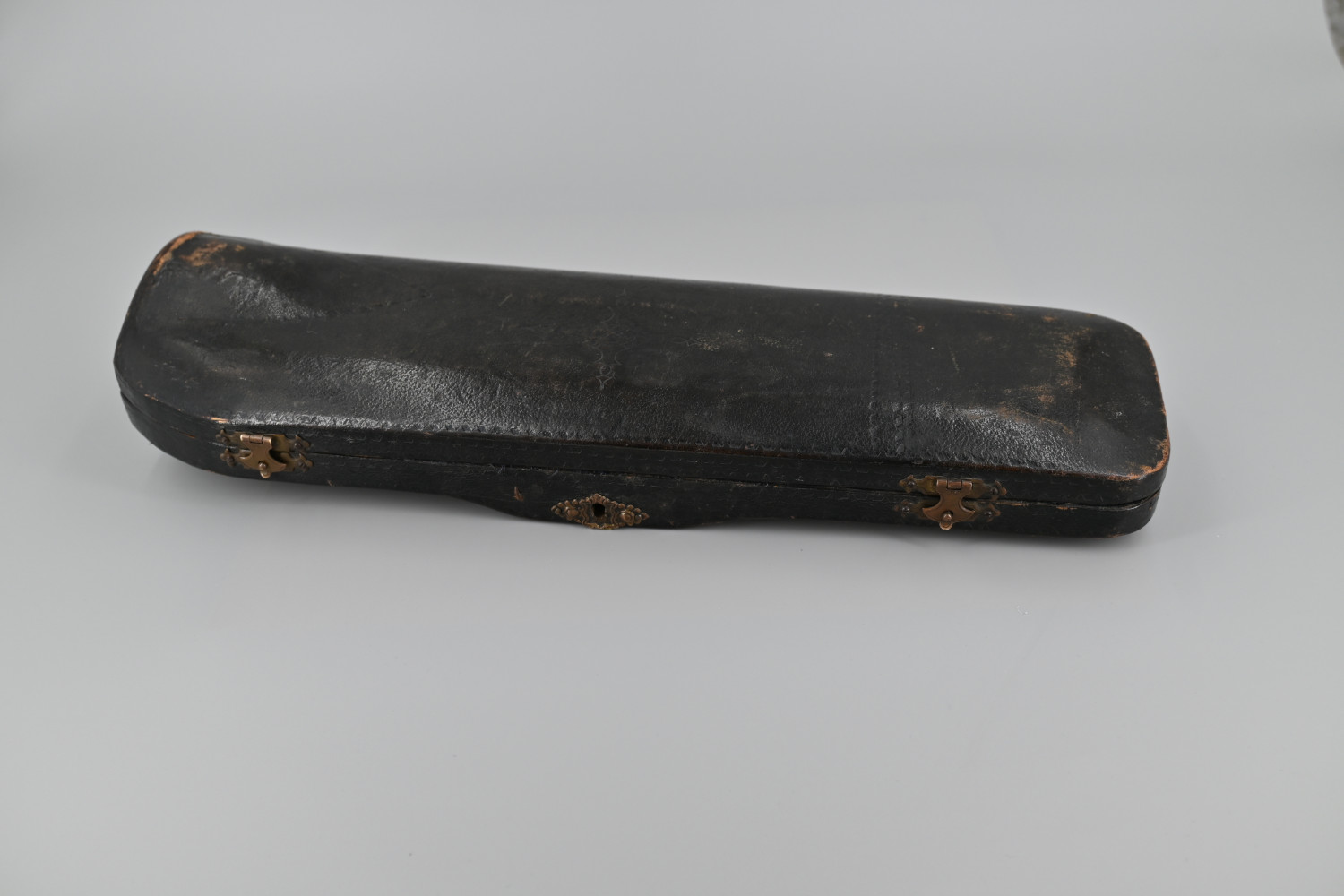 Oboe – KULOW, Friedrich
1.250,00 €
Category
Other woodwind
Maker
KULOW, Friedrich
Marks and inscriptions
Lyre
KULOW
MAGDEBURG
Star
(on all three parts)
Period
1830-1900
Place of origin
Germany
Description
Palisander oboe by Friedrich KULOW
Materials
Palisander, nickel/German silver
Dimensions
Total length 568 mm
Weight 369 g
Weight with case 800 g
Condition
Sold as is for restoration
Accessories
Original case
Price (€)
€1,250.00
Ref
1026
Description
Oboe – KULOW, Friedrich
A palisander, keyed oboe for sale, crafted by Friedrich KULOW (1853-1939).
Friedrich Karl Herrmann KULOW was born in Berlin in 1853, where he learnt the craft of woodwind instrument making. He spent some time as a journeyman working for the company HECKEL in Biebrich. He moved to Magdeburg where he worked for Hermann Sauerhering. After becoming a master, he set up his own company in the same city. He made oboes, clarinets, flutes and bassoons of very high quality and among his clientele were military bands as well as bands that played in theatres and cinemas.
show more

Friedrich Kulow married Elise Köhler (1860-1922) in 1880 and they had a total of nine children. The eldest, Franz Walter, who was born in 1881, was trained to make instruments. He was supposed to take over the family tradition of woodwind instrument making. However, his early death in 1917 brought the tradition to an end. Friedrich Kulow died in 1939. Sadly, in January 1945, his whole workshop bas bombed during an air-raid and very little remained of the building or the Kulow workshop.

This oboe was made towards the end of the nineteenth century. The instrument has been lovingly used and played over several years at a pitch of a=440 Hz. It is in good condition in general. There are two thin cracks in the bell. The keywork is all complete.
This oboe needs to be restored and brought back into playing condition.

show less
If you are interested in this product or need more information about it, please leave us a message using this form. We will get back to you shortly.