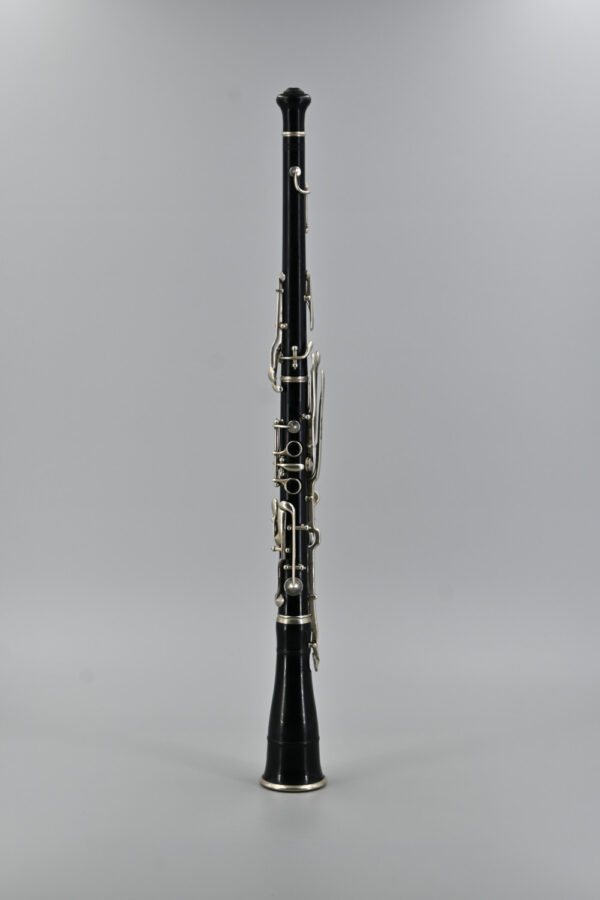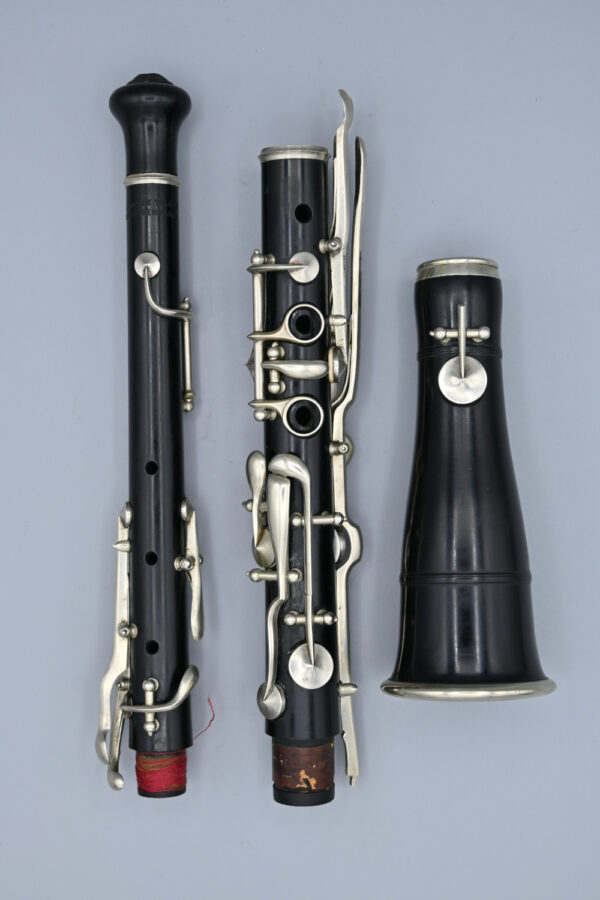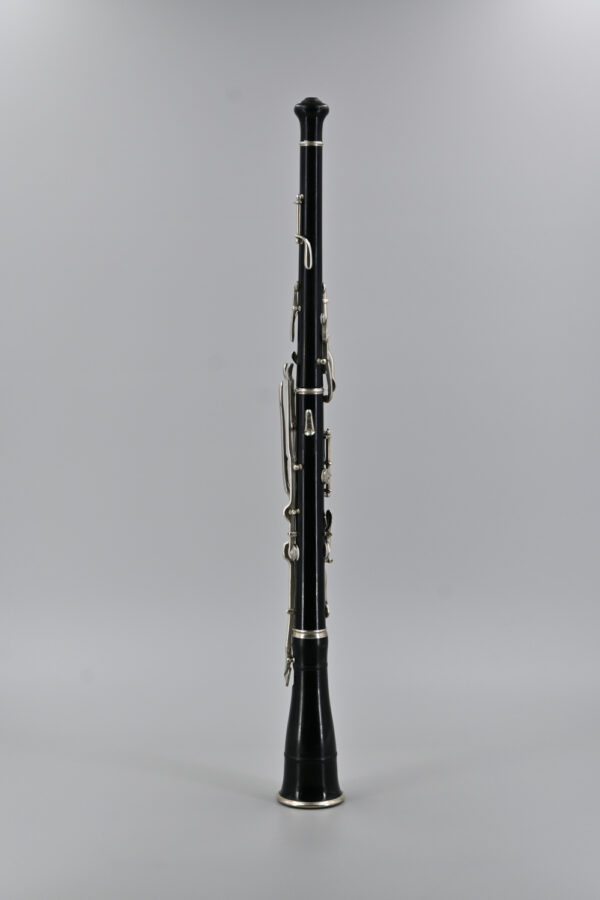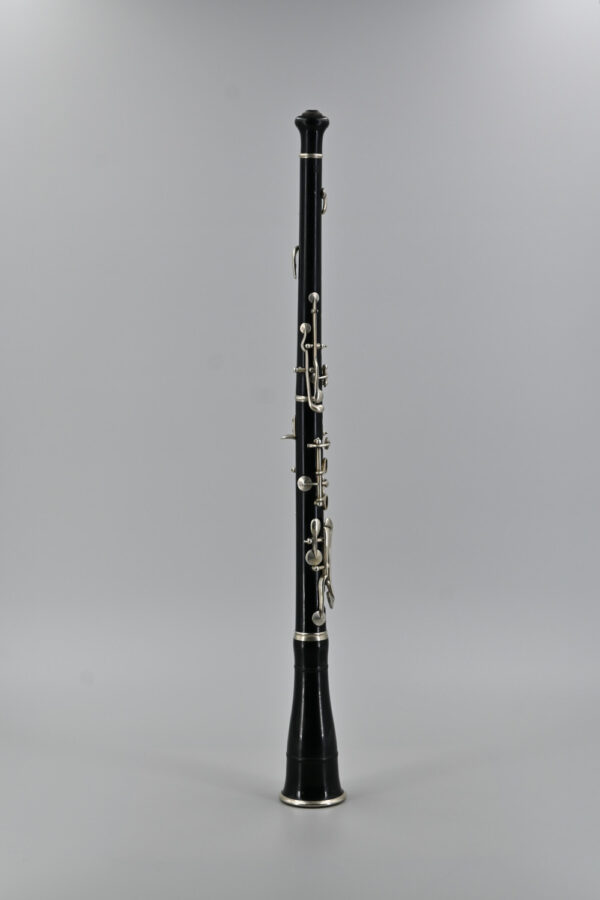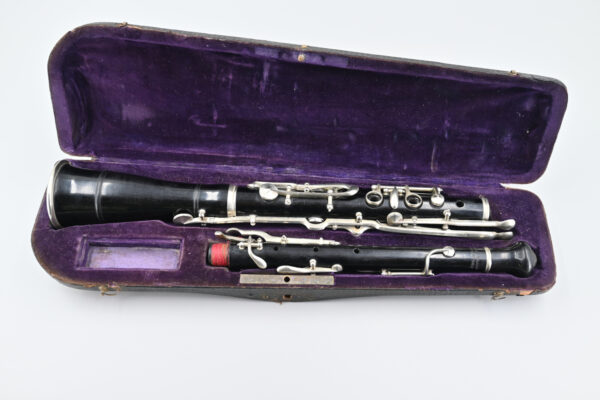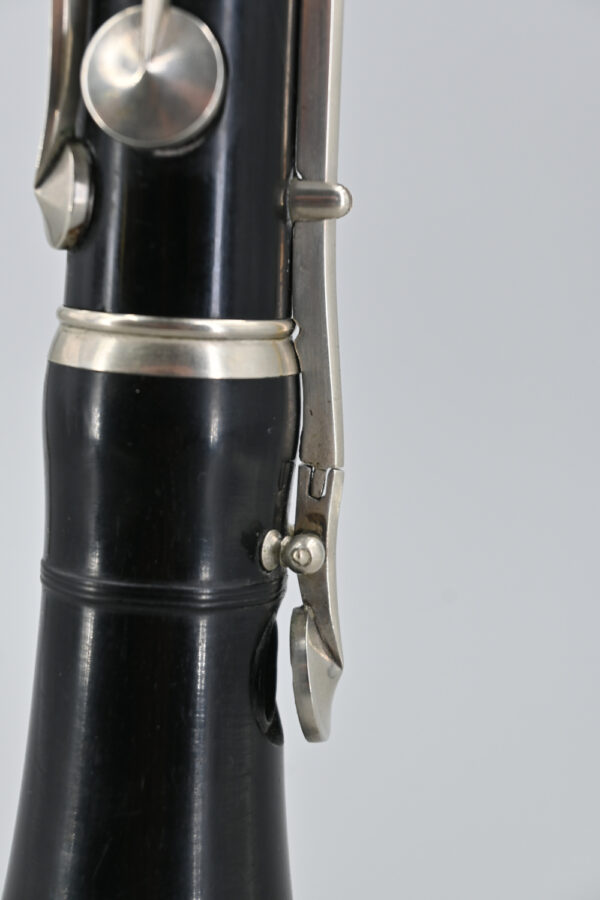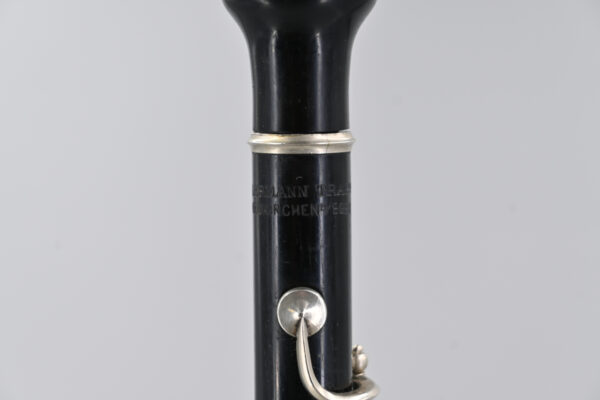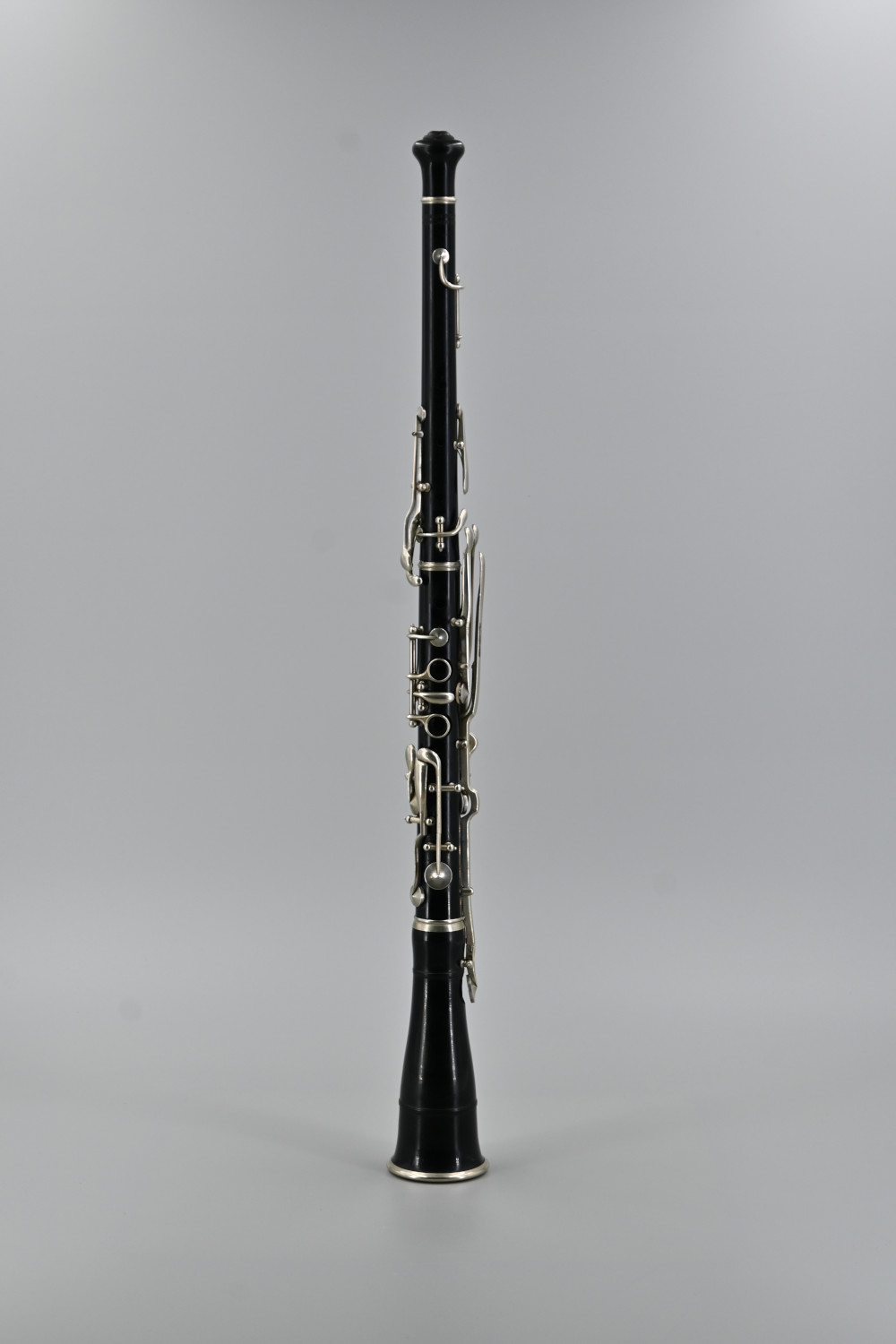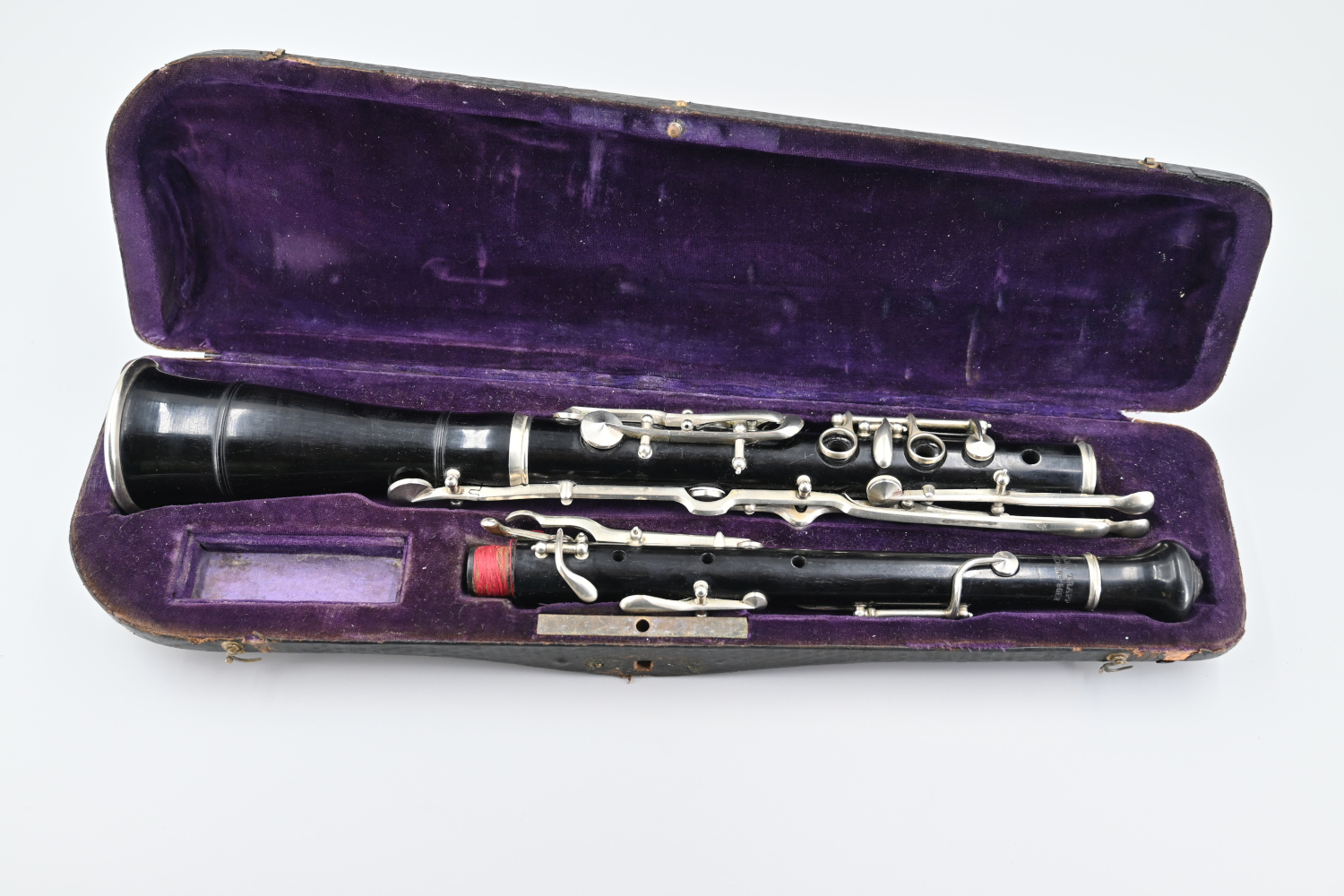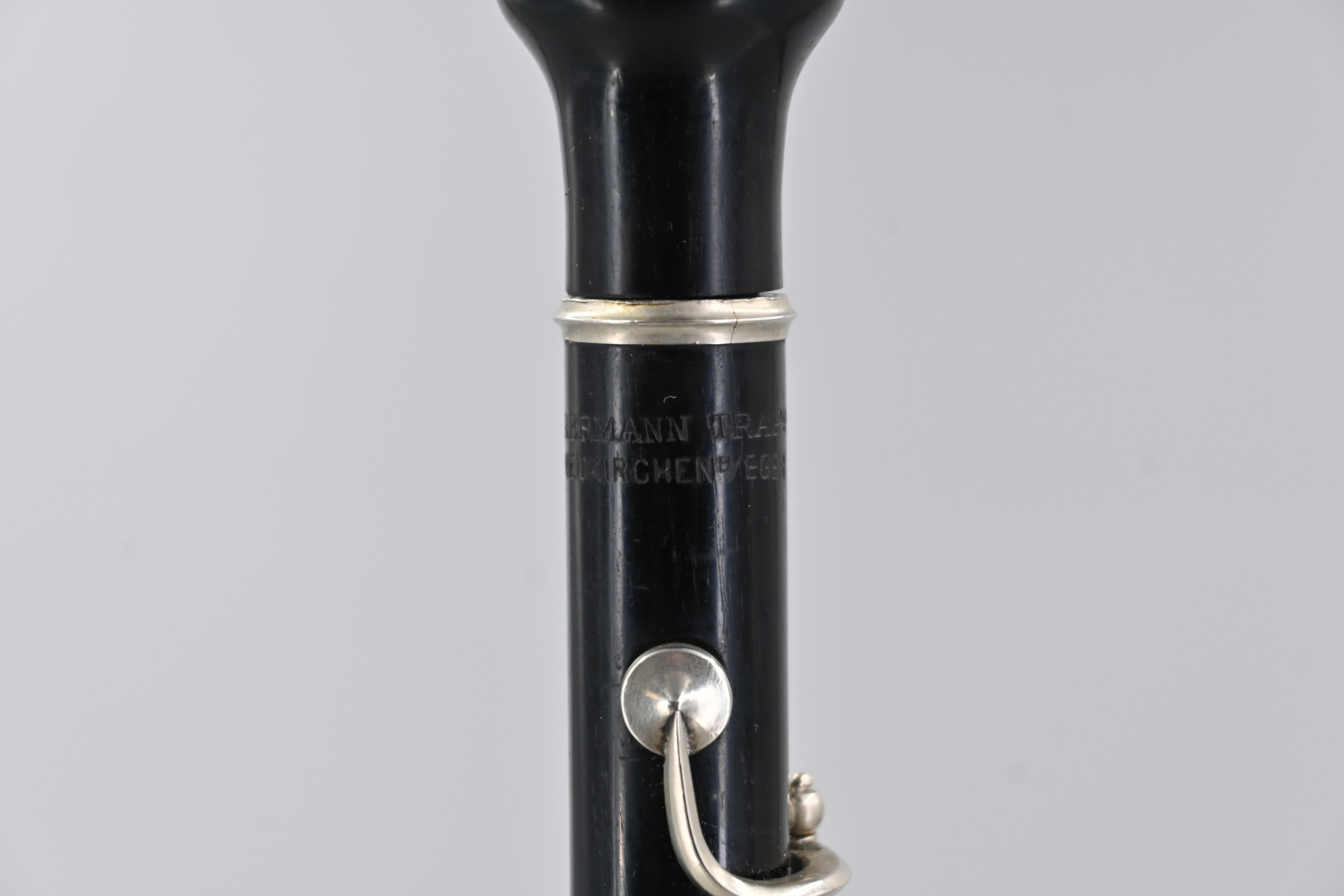 Oboe – TRAPP, Hermann
1.400,00 €
Category
Other woodwind
Maker
TRAPP, Hermann
Marks and inscriptions
HERMANN TRAPP
NEUKIRCHEN B/EGER
Period
1830-1900
Place of origin
Germany
Description
Grenadilla oboe with nickel silver keys
Materials
Grenadilla, nickel/German silver
Dimensions
Total length 547 mm
Weight 376 g
Weight with case 875 g
Condition
Working condition
Accessories
Original case
Price (€)
€ 1,400.00
Ref
1063
Description
Oboe – TRAPP, Hermann
On sale here is a grenadilla oboe with nickel silver keys by Hermann TRAPP (1855-?).  Hermann Trapp seems to have set up his instrument shop in 1878 where he was born in Neukirchen bei Eger after having trained in Paris, Vienna and Linz. Then he moved to Wildstein in 1893, which is now called Skalná in the Czech Republic.  In his own advertisements in 1898, he describes himself as:
"Hermann Trapp, Wildstein Musical instrument and string factory – with imperial and royal privilege – by Hermann Trapp, Wildstein b. Eger (Bohemia). A most excellent source of supply for the finest instruments and strings of all kinds with guaranteed excellent tuning. Direct and cheap, as in this region close to 10,000 workers in the musical goods industry produce all existing musical instruments and their components. Supplier for church, theatre and military bands. Multiple awards with first prize. Exports worldwide."
This instrument dates to before 1893 when Hermann Trapp set himself up in Wildstein. We can estimate it was made around 1880. It is in very good condition.
If you are interested in this product or need more information about it, please leave us a message using this form. We will get back to you shortly.