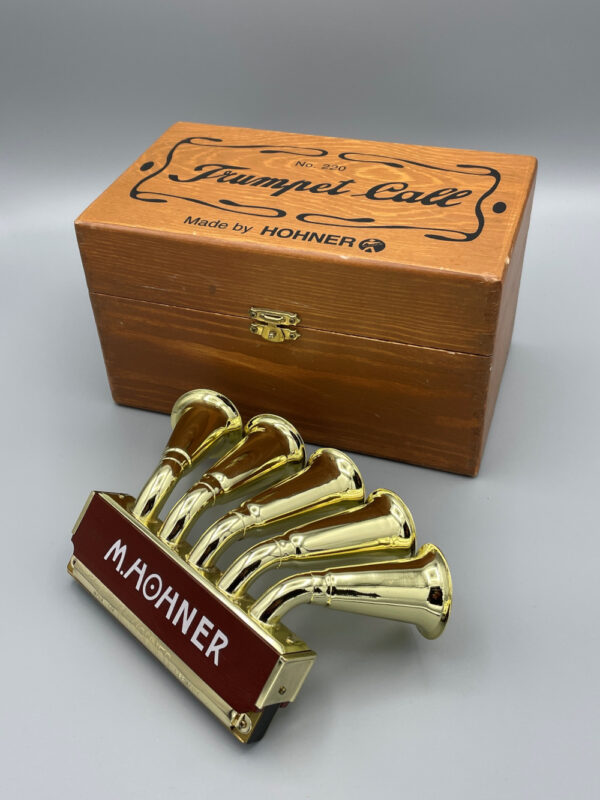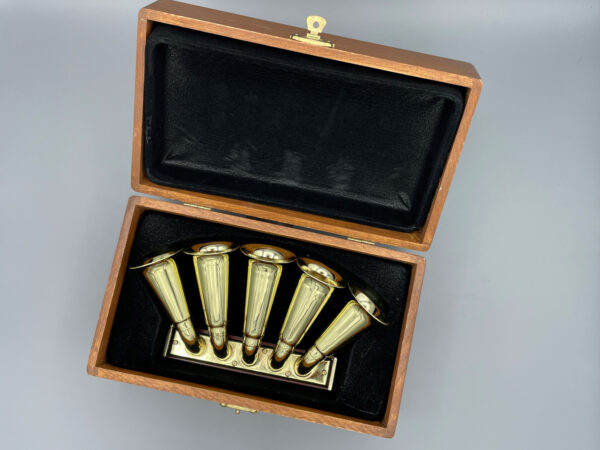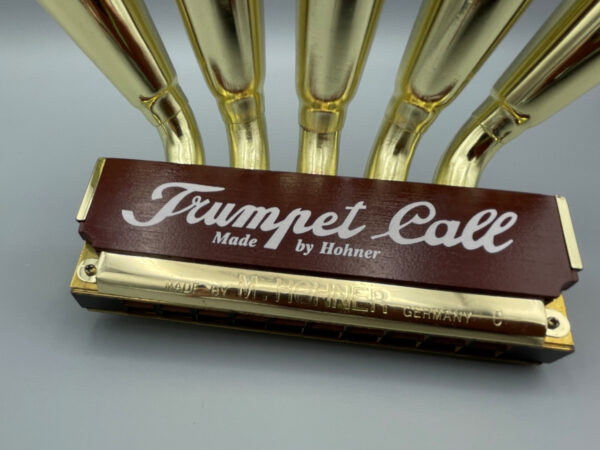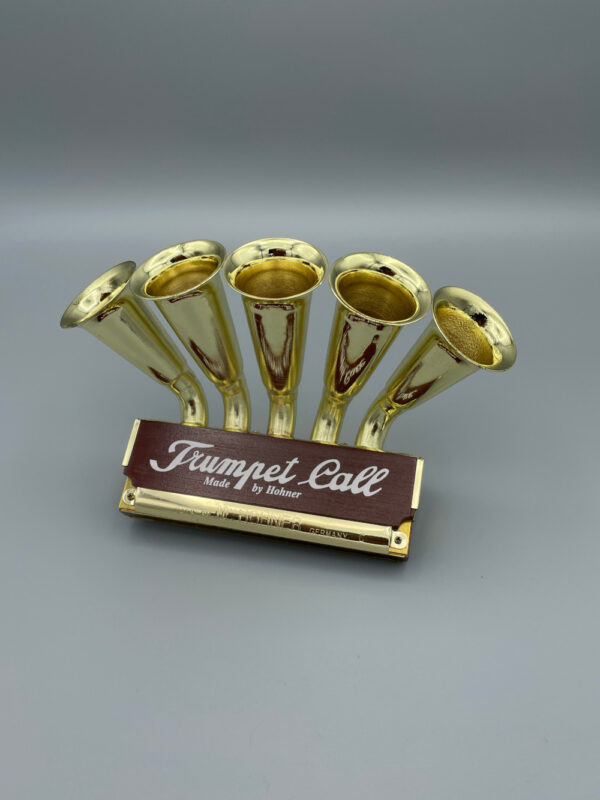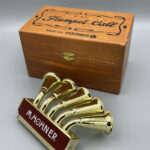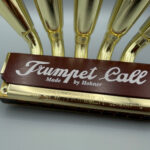 Trumpet Call harmonica – HOHNER
280,00 €
Category

Other musical instruments

Maker

HOHNER

Marks and inscriptions

Trumpet Call
Made by M. Hohner
Germany     C
No. 220 (on box)

Period

1900-present

Place of origin

Trossingen, Germany

Description

Trumpet call harmonica

Materials

Wood, brass

Dimensions

Weight 230 g
Weight with box 530 g

Condition

Working condition

Accessories

Original wooden box

Price (EUR)

€280.00

Ref

106
Description
Trumpet Call harmonica – HOHNER
What better way to make an entrance than with this wonderful 'Trumpet Call' harmonica by the Germany-based company HOHNER.  It was made in 2007 to celebrate the 100-year anniversary of the original Trumpet Call harmonica, which was first made in 1907.
This five-horn harmonica is a limited-edition product and a collectable item, which is no longer made. The Trumpet Call is tuned in C-major and also features 40 reeds, 5 brass bells and a maple pearwood comb.
A cool and unusual instrument for every collection or a stage appearance.
If you are interested in this product or need more information about it, please leave us a message using this form. We will get back to you shortly.