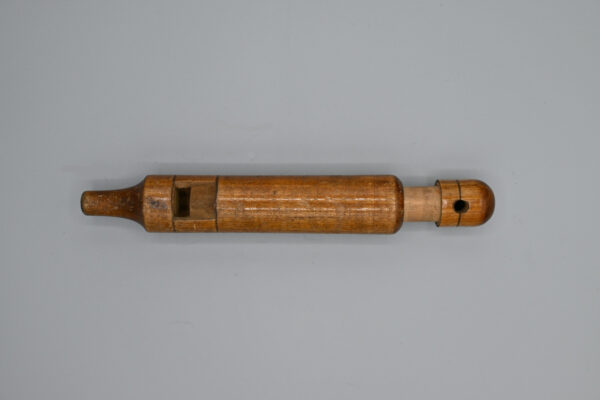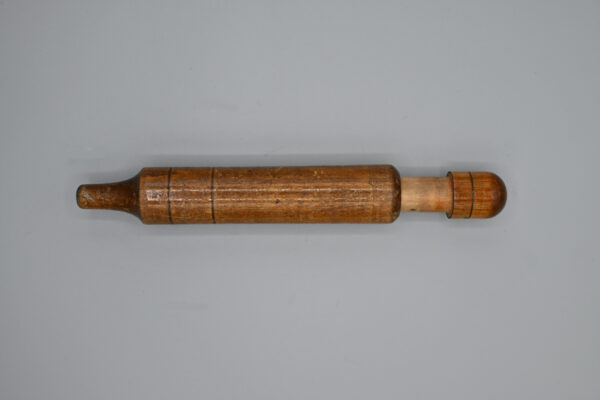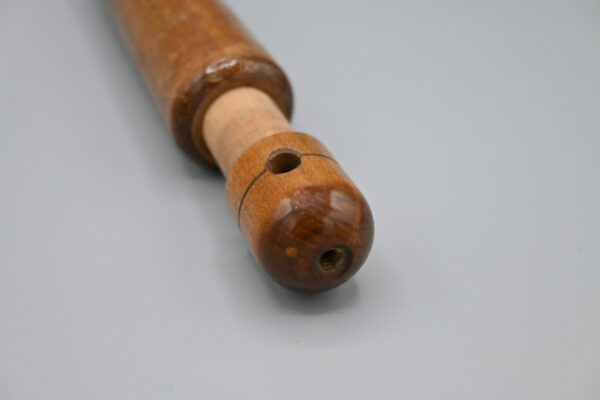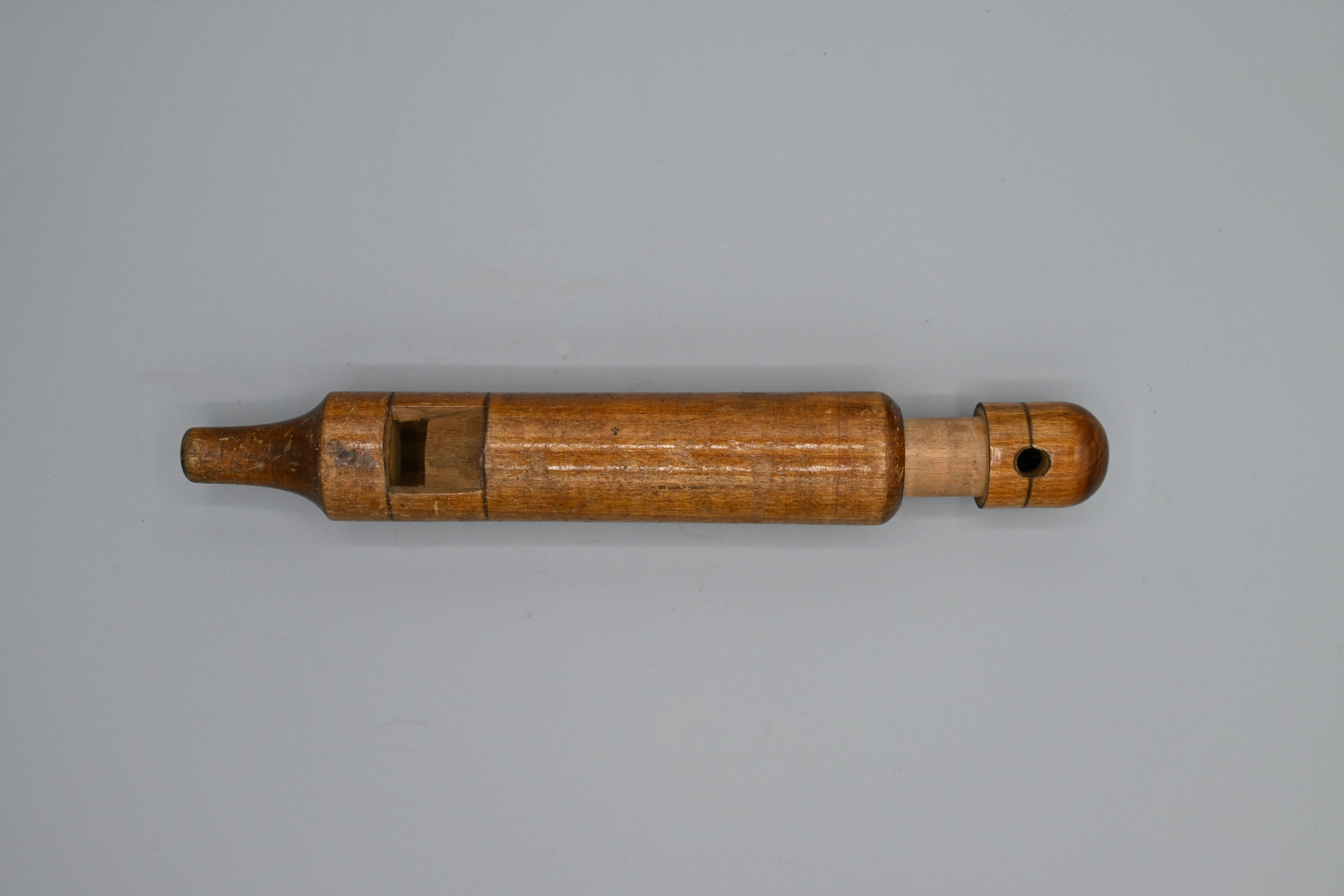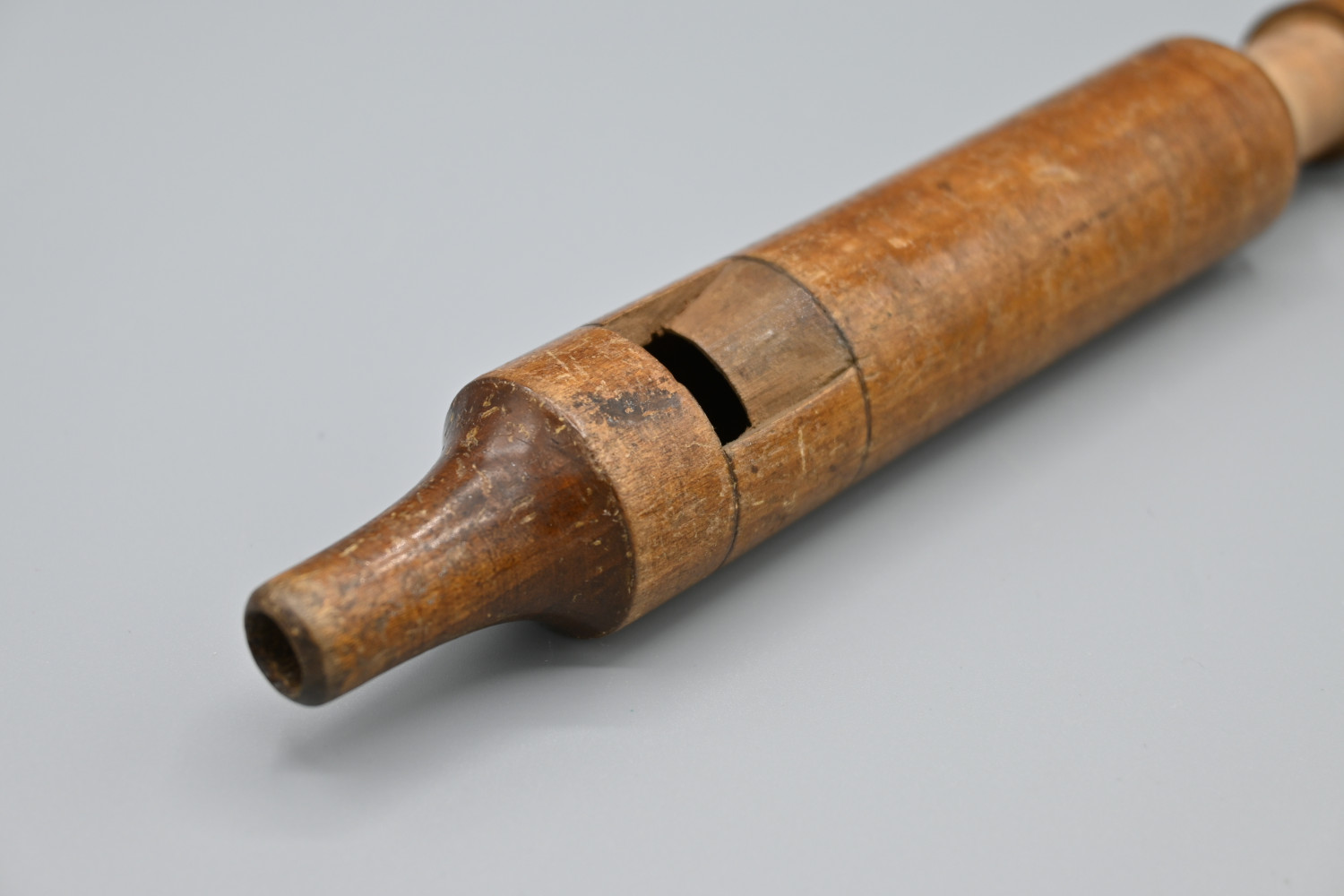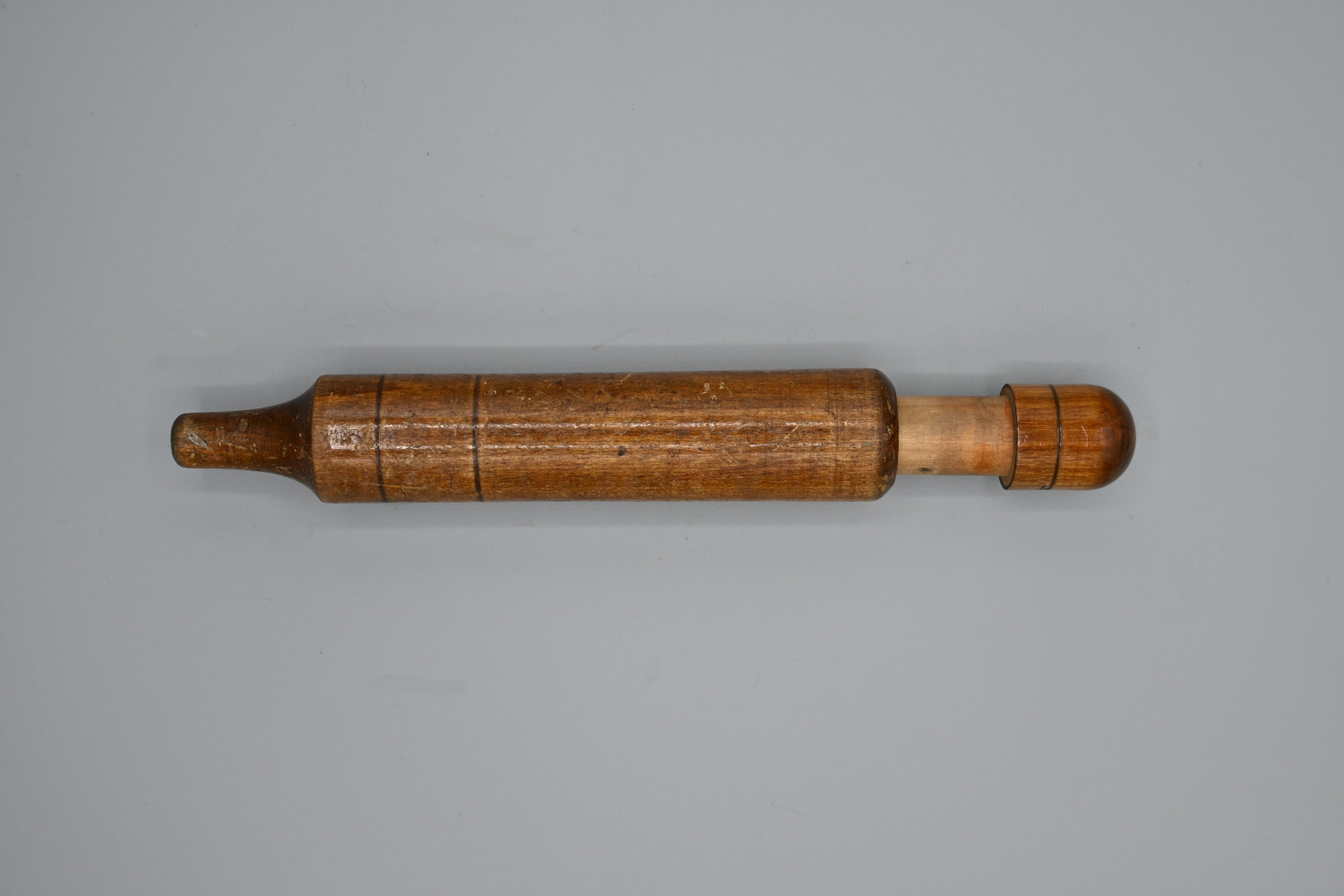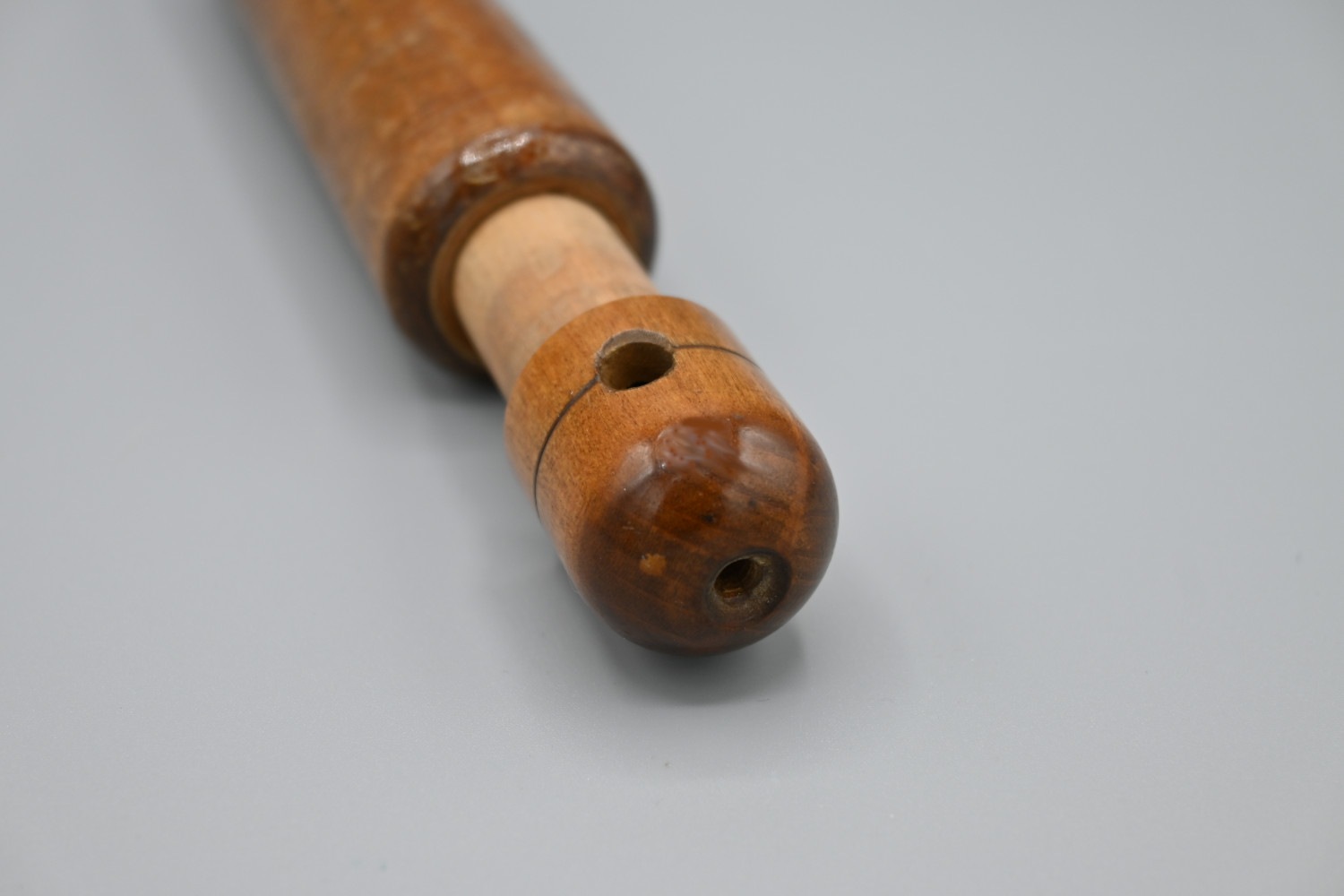 Wooden pitch pipe
120,00 €
Category
Flageolets & recorders, Other collectables
Period
1830-1900
Place of origin
Germany (?)
Description
Wooden pitch pipe
Materials
Stained & varnished maple wood (?)
Dimensions
Total length 205 mm (plunger fully inserted
Diameter 30 mm
Weight 48 g
Condition
Sold as is, for restoration
Price (€)
€120.00
Ref
1020
Description
Wooden pitch pipe
Wooden pitch pipes like this one were used in 18th and 19th century churches that did not have an organ, to give the first note for a hymn. This pitch pipe comprises round pipe made of stained and varnish maple (?) and a separate plunger.
It is interesting to note that the plunger has a hole which can be closed with one finger so that the pitch pipe then sounds a third lower. So, the conductor can already give the choir two notes to start them off!
If you are interested in this product or need more information about it, please leave us a message using this form. We will get back to you shortly.