Clarinet – STEINER, Johann Georg
admin
A five-keyed B-flat clarinet by the maker Johann Georg STEINER. Steiner lived from 1783 to 1862 and worked as a woodwind instrument maker in Rottenburg am Neckar, which is now Baden Wuerttemberg in Germany. The instrument is made from Boxwood , with brass keys and horn rings, which is typical for an instrument of that time. The clarinet was made around 1830 and its total length is 655 mm.
The instrument bears various markings. On the all parts except the mouthpiece: JOHANN STEINER, B, (a goat!!!) and a star. On the bell, it additionally reads 'ROTTENBURG A N'. The 'A. N' refers 'am Neckar', the name of the river on which the town lies. The goat represents the typical animal of the Swabian Jura… a very cold and wild mountain range with lots of goats and other mountain animals.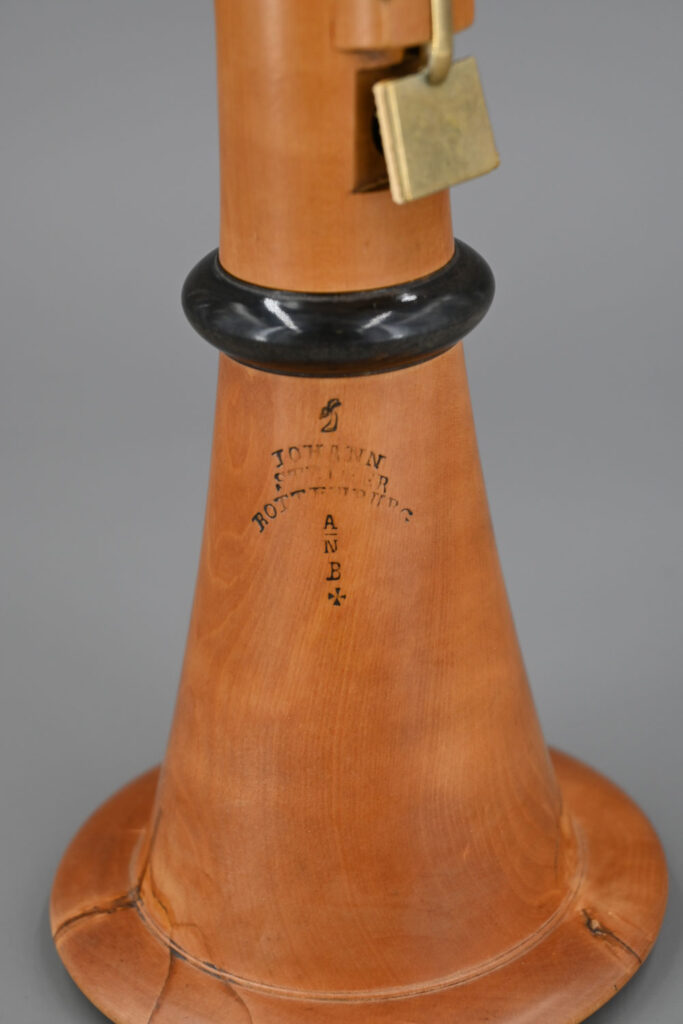 The instrument was cleaned and restored. The damage to the bell was fixed and one ring replaced with blackwood. The mouthpiece is not original from that time.
This Steiner B-flat clarinet is in playing condition. The original pads were replaced by leather pads.