F-clarinet – UHLMANN
admin
This extraordinary F clarinet was made at the workshop of the Uhlmann family in Vienna, Austria. The company was an extremely important manufacturer of woodwind and brass instruments. It supplied the Austrian army and exported worldwide. The founder was Johann Tobias Uhlmann (1776-1838), who started the business in 1810. He was succeeded by his three sons: Jakob, Leopold and Joseph.
In an Ulhmann & Söhne pricelist from 1845, there are all kinds of wind instruments on offer and clarinets are available in all different sizes. Small clarinets in E, F, G, A-flat or even A were offered with the comment that there were especially suited for military music.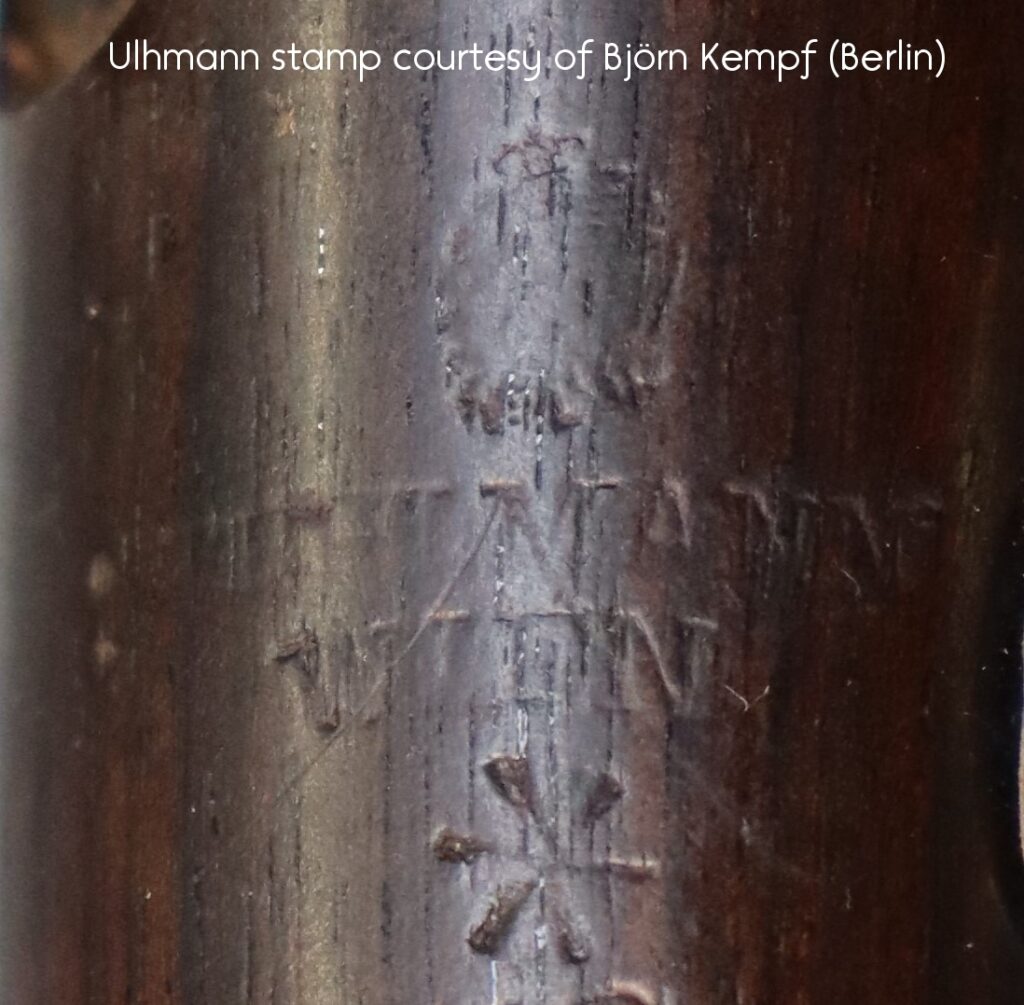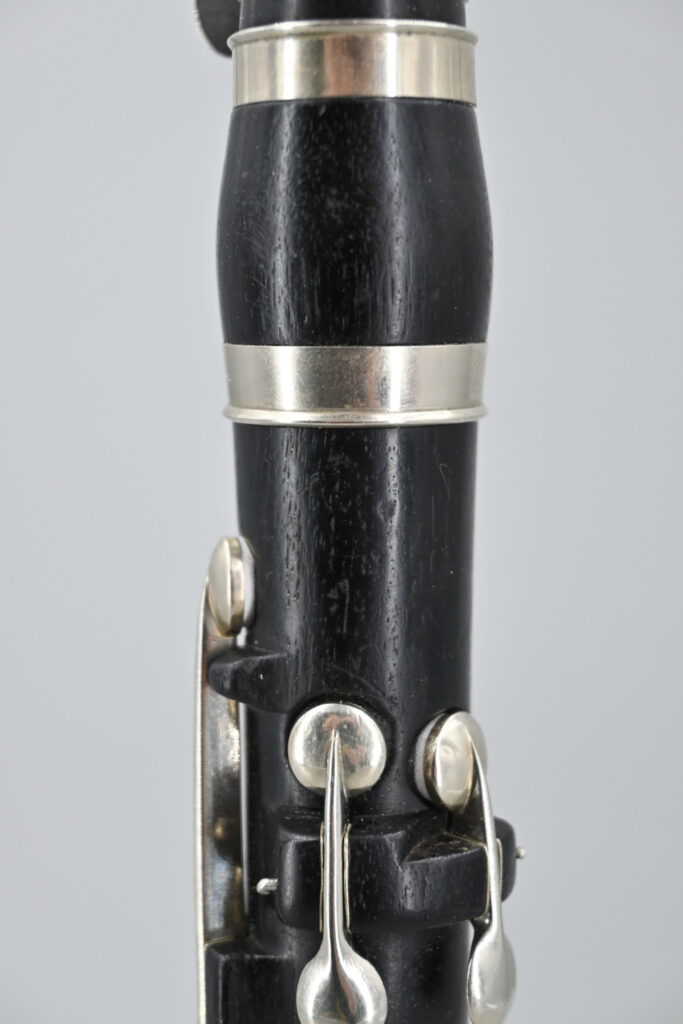 This clarinet bears very worn markings on the upper and lower joints. But the eagle, the word 'WIEN' and a sunburst can be seen. A very similar instrument, constructed in the same manner but in E-flat, was recently sold by a colleague [see stamp in photos]. A clarinet with almost the same length by Tobias Uhlmann can be found in the Sigal Music Museum (USA). It is stamped with an addition 'F'. This is why this instrument can be classified as a clarinet in F.  F clarinets by Uhlmann are also in the Edinburgh Musical Instrument Museum as well as the Beethoven Haus Bonn.
F clarinets were mainly used in military bands, but also in traditional music, mainly in Austria and Germany. We believe the instrument to date from around 1860, since it is still made with wooden blocks to hold the keys rather than metal posts that came into fashion later.
This clarinet has been fully restored and is playable. The mouthpiece is original. The ligature and cap are not original. It is crafted in a typical Viennese fashion, with metal-lined key mounts and beautifully made rings in nickel silver.
A rare and beautiful 'little' clarinet!