Flute – LINTNER, Georg Leonhard
admin
This spectacular and rare flute was made by George Leonhard LINTNER (1794-1859), who was trained and licensed as both a brass and woodwind instrument maker – very rare at the time. He worked with his father, Johann Georg LINTNER, originally from Tyrnau in Slovakia, in their hometown of Augsburg in Bavaria, Germany. His father was a leading brass instrument maker and it was agreed that to avoid competition, Leonard should only make woodwind instruments.
So, they had a workshop together and Leonhard's instruments were highly regarded. He even won a prize for one of his clarinets for example. Unfortunately, he fell out with his father and had problems in his married life…becoming a protestant in order to get a divorce and remarry. He moved premises to another town called Neu-Ulm, but came back again. There seems to have been quite some turmoil, especially with his second wife, Barbara Lintner (née Staudenmayer), who accused him of mistreating her, but she couldn't get a separation. After Leonard's death, in 1864, Barbara, who was his successor in the business, gave up the licence to make instruments, packed her bags and left for San Francisco.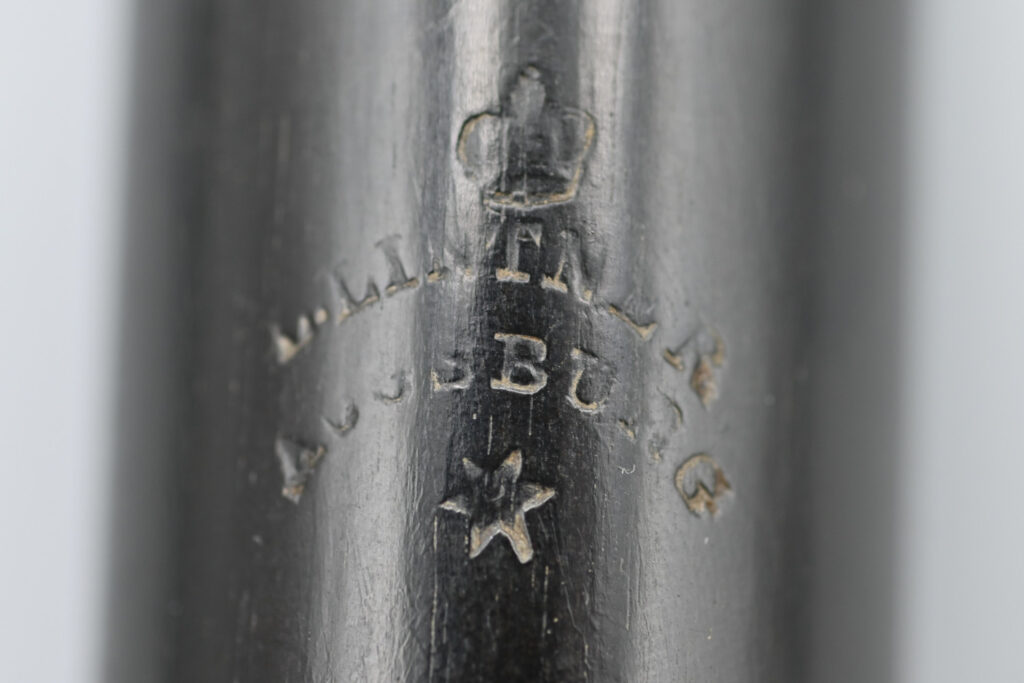 This instrument can be dated to around 1840. It is made of ebony with a shellac finish. It features silver keys and rings. The maker's stamp is present on all four sections of the flute. Its case is striking with its ruby red colour and intricate gold embossing.
Condition-wise, this Lintner flute is in very good condition for its age. It is sold as seen and it appears to have no cracks. There are however, two areas of minor damage to the foot joint, which can easily be restored. The embouchure is in completely original condition. The B-lever for the right hand is both unusual and special.
This flute plays at a=440 Hz and the sound is bright-coloured and extremely elegant. Although this flute has a C-foot, it is very light, which makes it so unusual and coveted. It is easy to play and has very exact response in the high registers.