Ten-keyed romantic flute – Stephan KOCH
admin
This is a fabulous ten-keyed flute made in Vienna in 1851 at the workshop of the family of Stephan KOCH (1772-1828). 
Stephan Koch made all kinds of woodwind instruments, including bassoons, csakans and clarinets in his workshop in Vienna. However, he is most known for his improvements to the design of flutes and oboes and the superior quality of the instruments he produced.
When Stephan died, his sons continued making woodwinds with the same characteristics and quality. His eldest son, Franz Xaver (9.11.1800-28.2.1859) was in charge of the business and the workshop at the time this flute was made – 1851.
It is made of very rare and specially selected Cocuswood with nickel/German silver rings and ten keys. It looks amazing with its original case (unrestored), tenon covers, wooden grease pot (new grease of course!!!) and a handy screwdriver for those unexpected moments. The flute has been completely restored by one of Germany's leading restorers.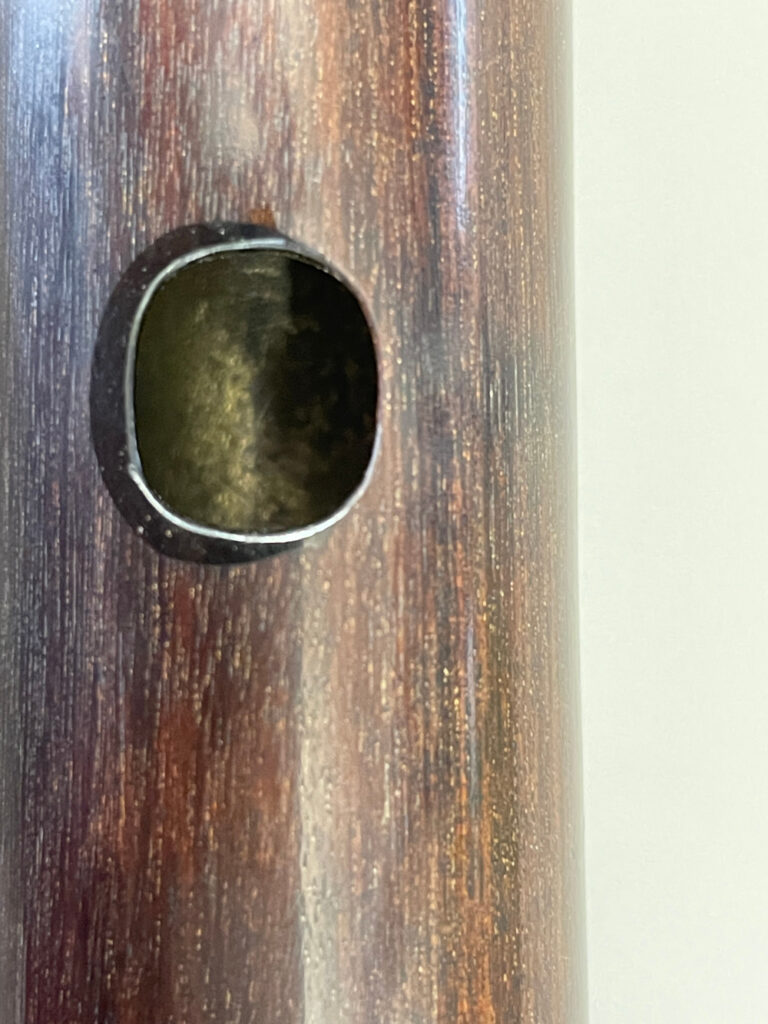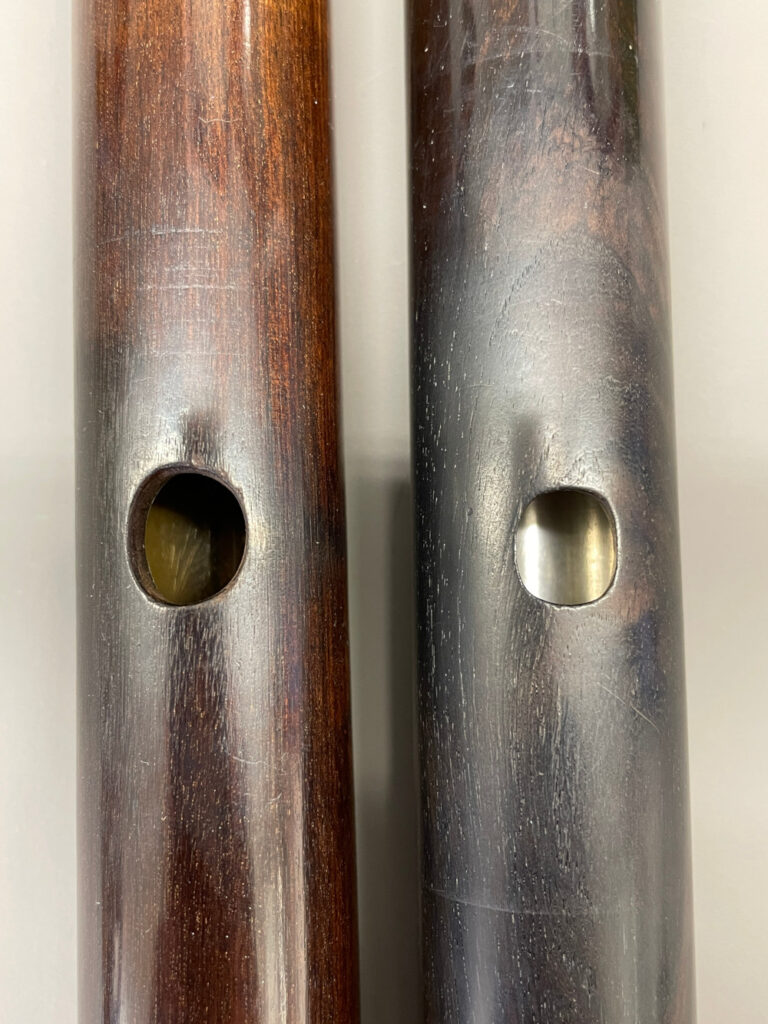 The original embouchure of this flute had been previously enlarged at some stage in the past. As part of the restoration process, the embouchure was changed back to its original shape and size by Martin Wenner. Another instrument which had an original embouchure was used as a basis for this complicated reconstruction.
This flute is pitched at a=440 Hz with the tuning slide extended out to the second ring (9 mm). It has a wonderfully bright and powerful sound and plays the full register with a lovely colourful character.