Nickel silver ­– does it really contain silver?
admin
Does nickel silver really contain silver? The simple answer is 'No'. It's a copper alloy that normally contains about 60% copper, 20% nickel and 20% zinc. It is called nickel silver because it does really look like silver in terms of colour and shininess. Sterling silver, in contrast, is an alloy which contains at least 92.5% silver.
What's in a name?
Nickel silver also has quite a few other names including maillechort, Argentan, new silver, nickel brass, albata, alpacca, and of course German silver. The alloy was first developed and employed in China to imitate real silver. It was in fact one of the first alloys to be made by humans. It became known in Europe by the name 'paktong', which meant 'white copper' in Cantonese.
The Germans began imitating the Chinese alloy around 1750, and by 1770, the metalworks in the town of Suhl (Thuringia) were able to produce a similar alloy. This process was then perfected and in the early nineteenth century, it was introduced into other countries in Europe, including England, where it was called 'German silver'.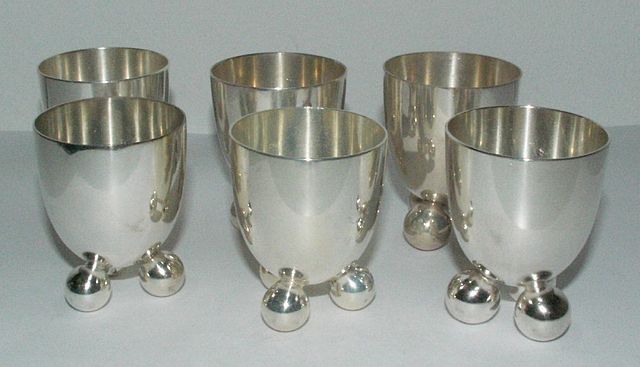 Nickel silver became popular because it can withstand a high polish. It can be easily worked: wrought, cast, rolled, stamped, extruded and machined. It therefore became popular for many objects including tableware and plated items, but also for musical instruments.
Nickel silver & musical instruments
Nickel silver was used not just for parts of instruments, such as keys or rings. It was even used to make complete instruments. The nickel part of it makes it shiny – the more nickel, the shinier it gets, plus it doesn't oxidate (undergo a chemical reaction with oxygen). So, it actually does look like silver if you polish it, and it's not so expensive.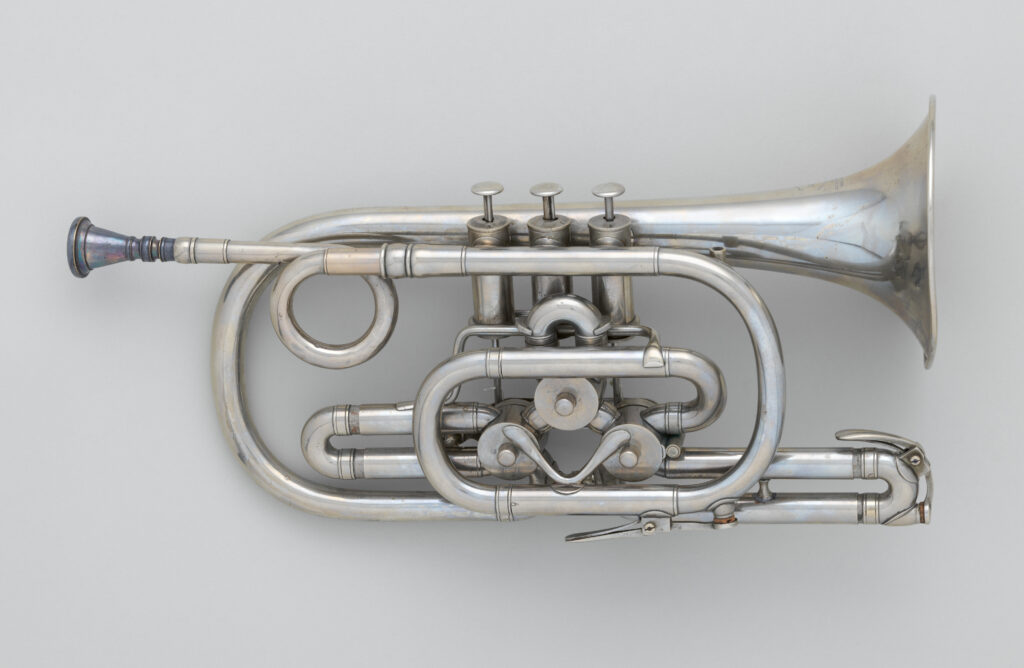 Perspiration – enemy number one
Politely said, ladies shine, men perspire and horses sweat – whatever we call it, perspiration is one of nickel silver's biggest enemies. This is because perspiration is a sort of acid which damages nickel silver. The copper it contains reacts with any perspiration and the nickel silver turns green. [We've all seen that nasty green build-up around nickel silver keys or mounts.]
Alcohol is the answer
No, no, no… not drinking a nice glass of wine or half a pint of beer and watching the perspiration disappear of course [?], but rather using something like Isopropyl alcohol. It's really important to get rid of any perspiration from the keys and other metalwork after playing an instrument. Otherwise, the perspiration or acid causes an electric reaction between the copper and zinc and this slowly destroys the alloy (and your musical instrument!). So, it is possible to carefully clean the keys with some alcohol and a cloth or some wipes after use. Give them back a little shine using a clean polishing cloth.