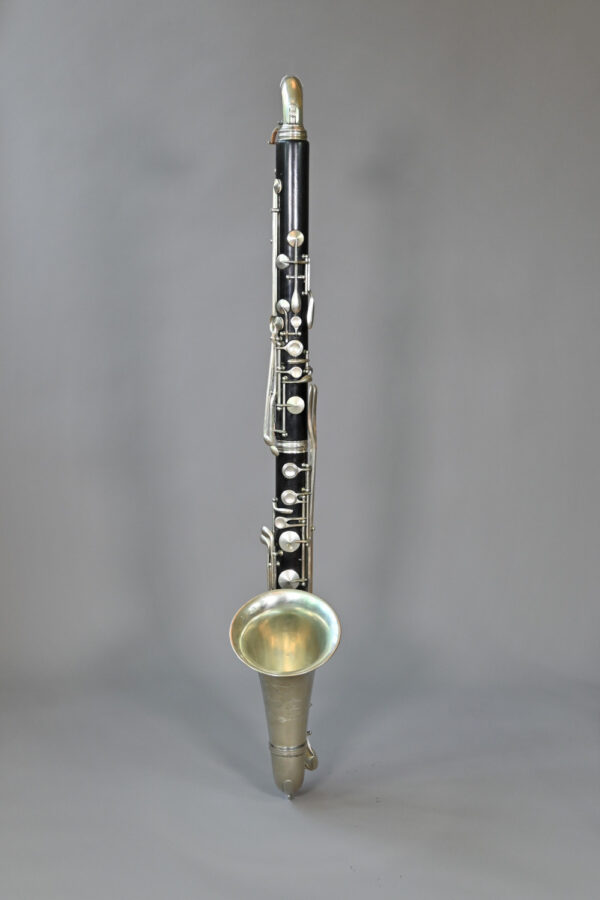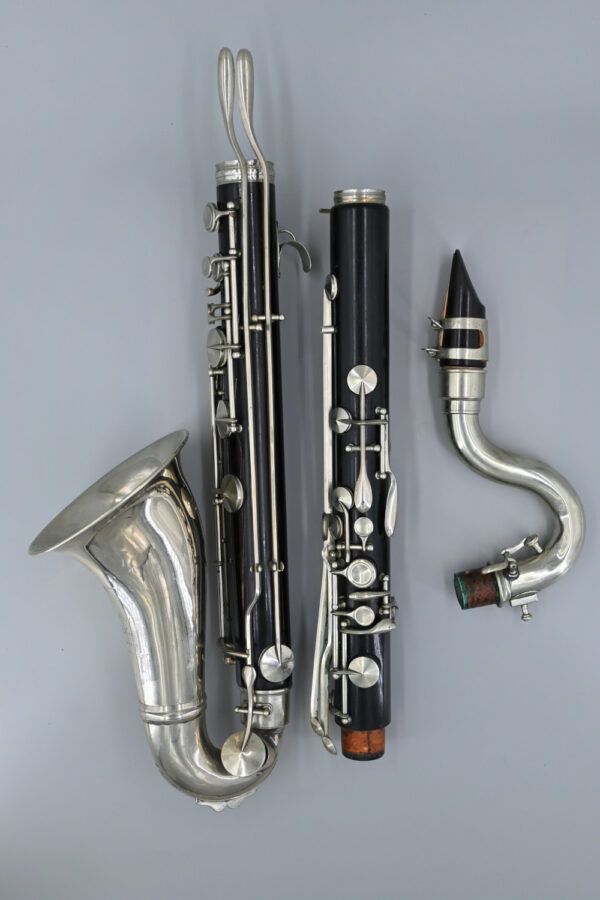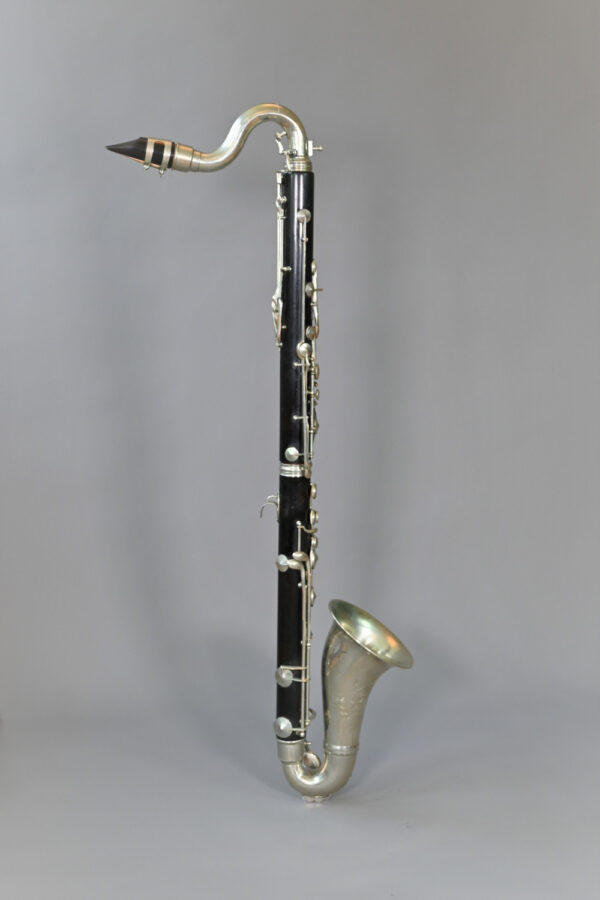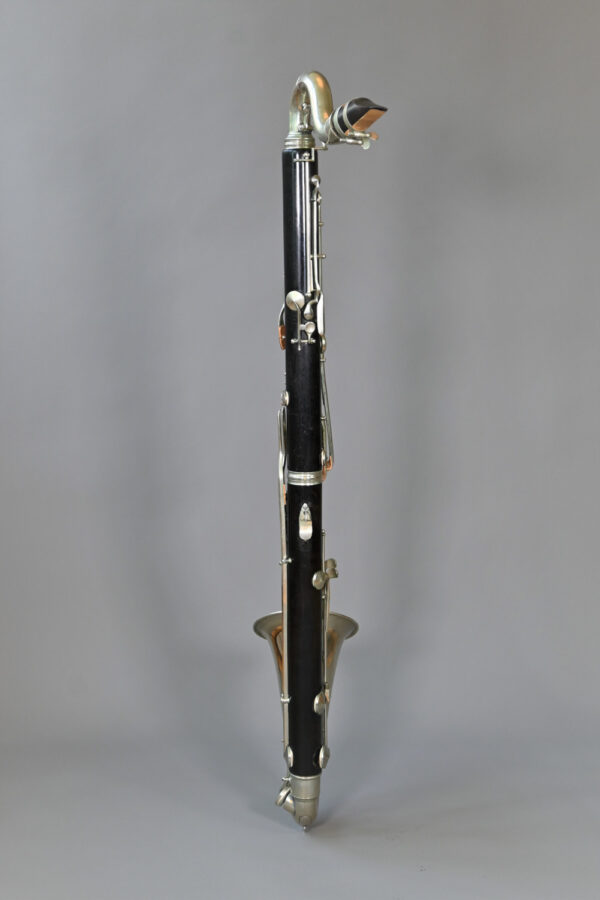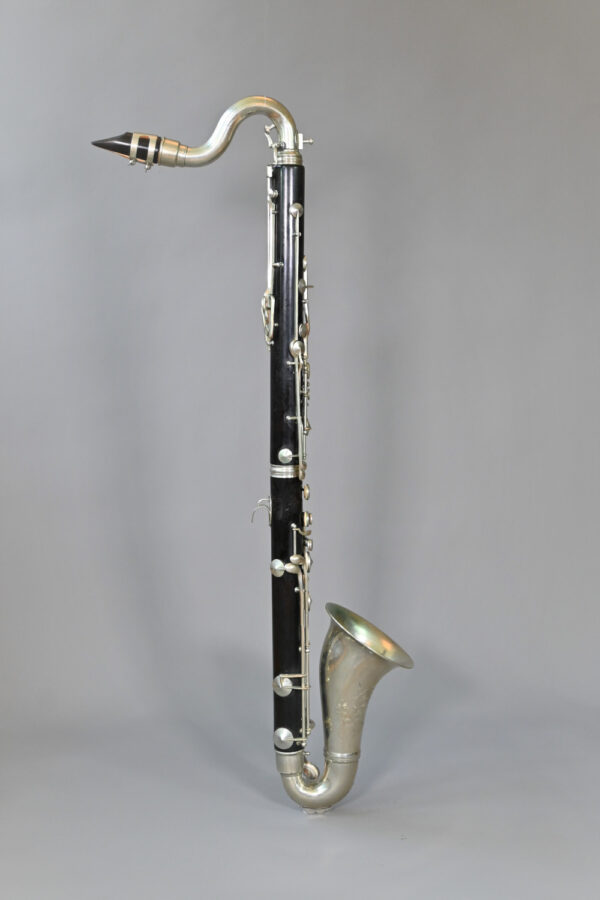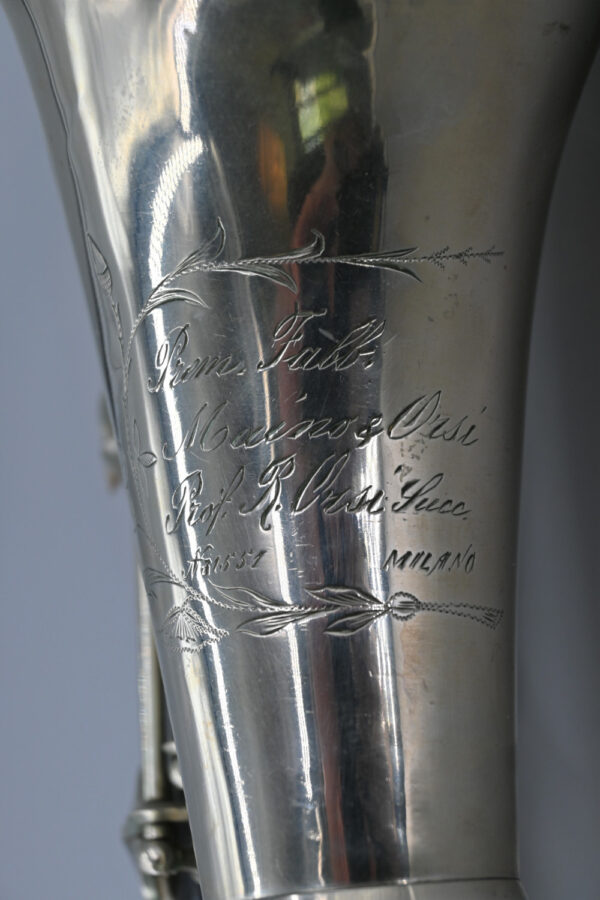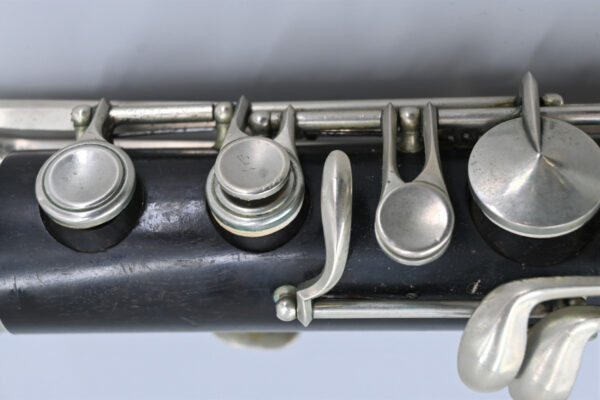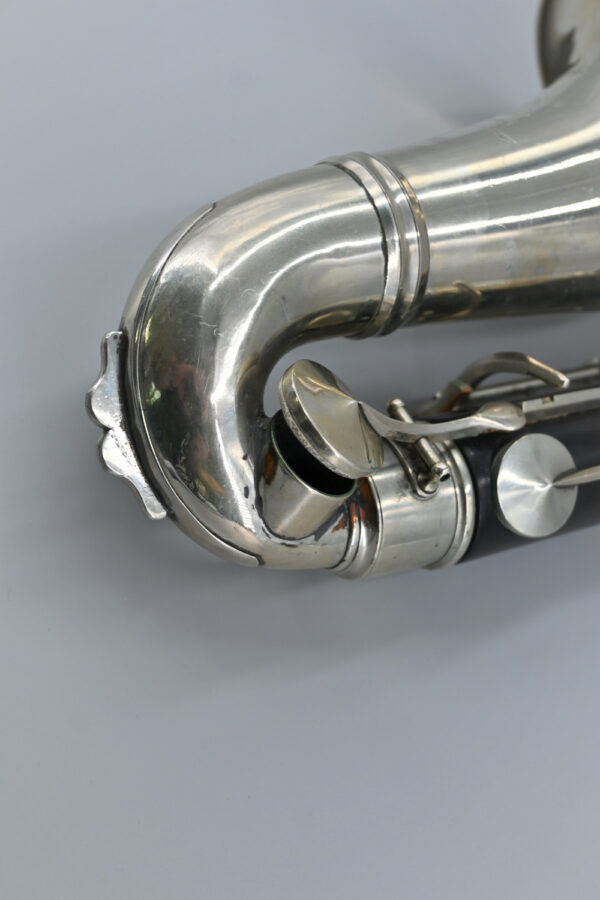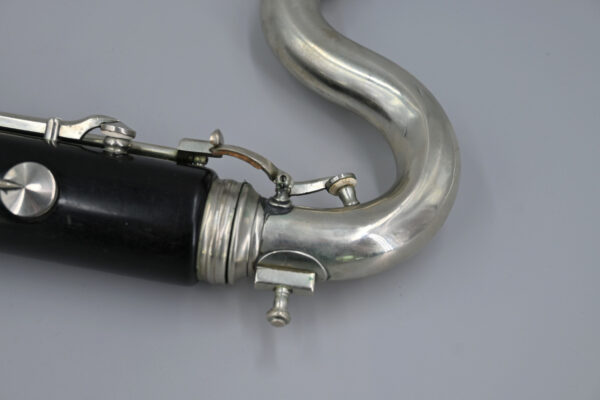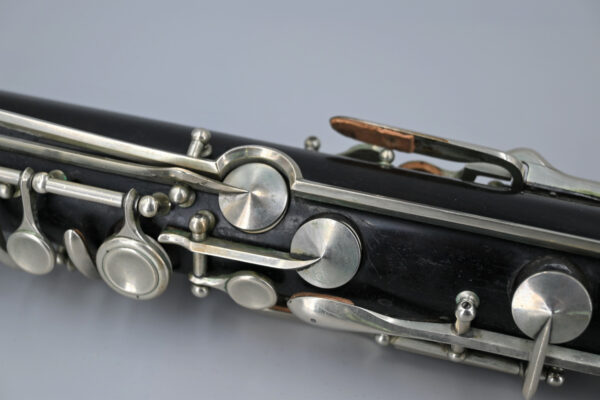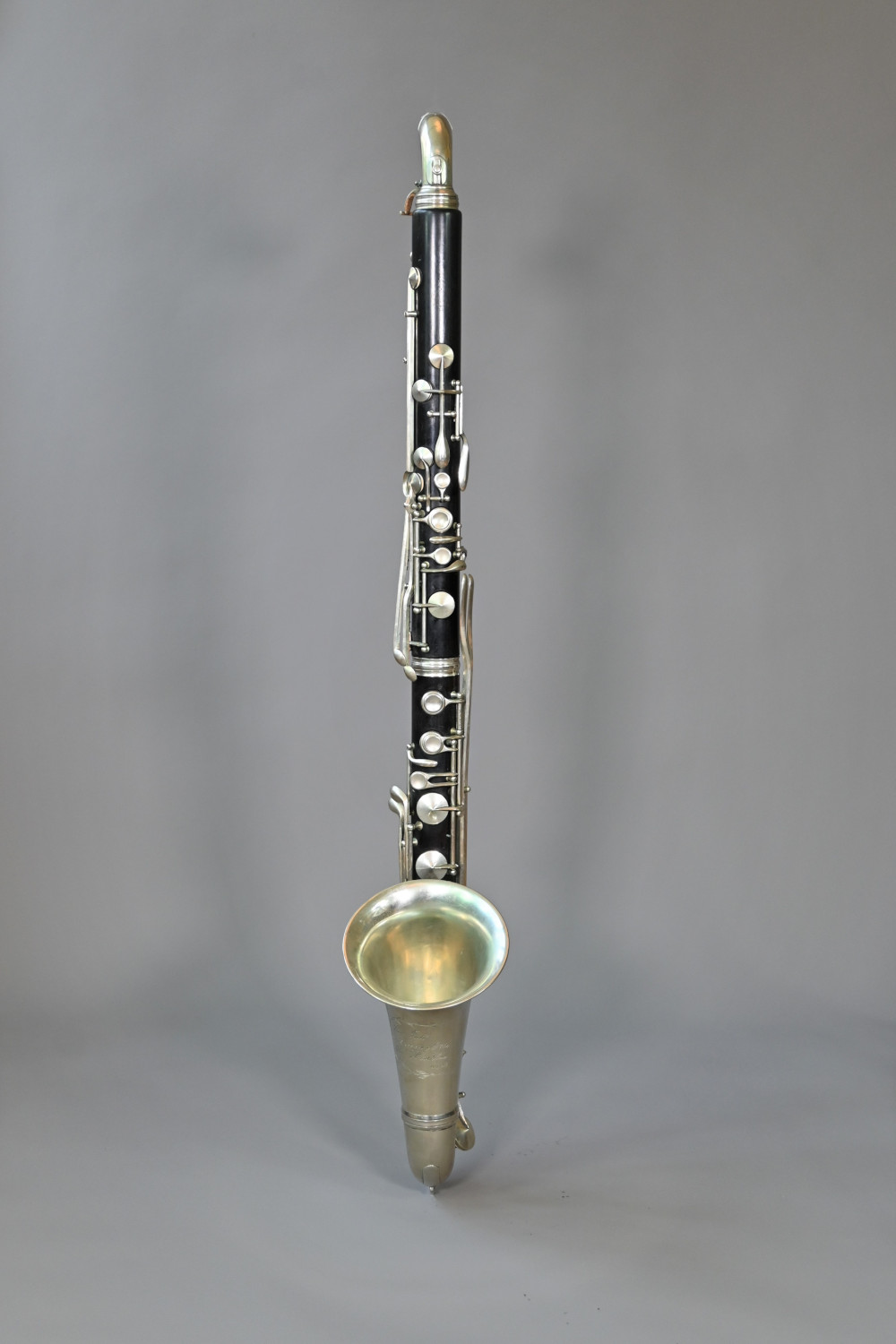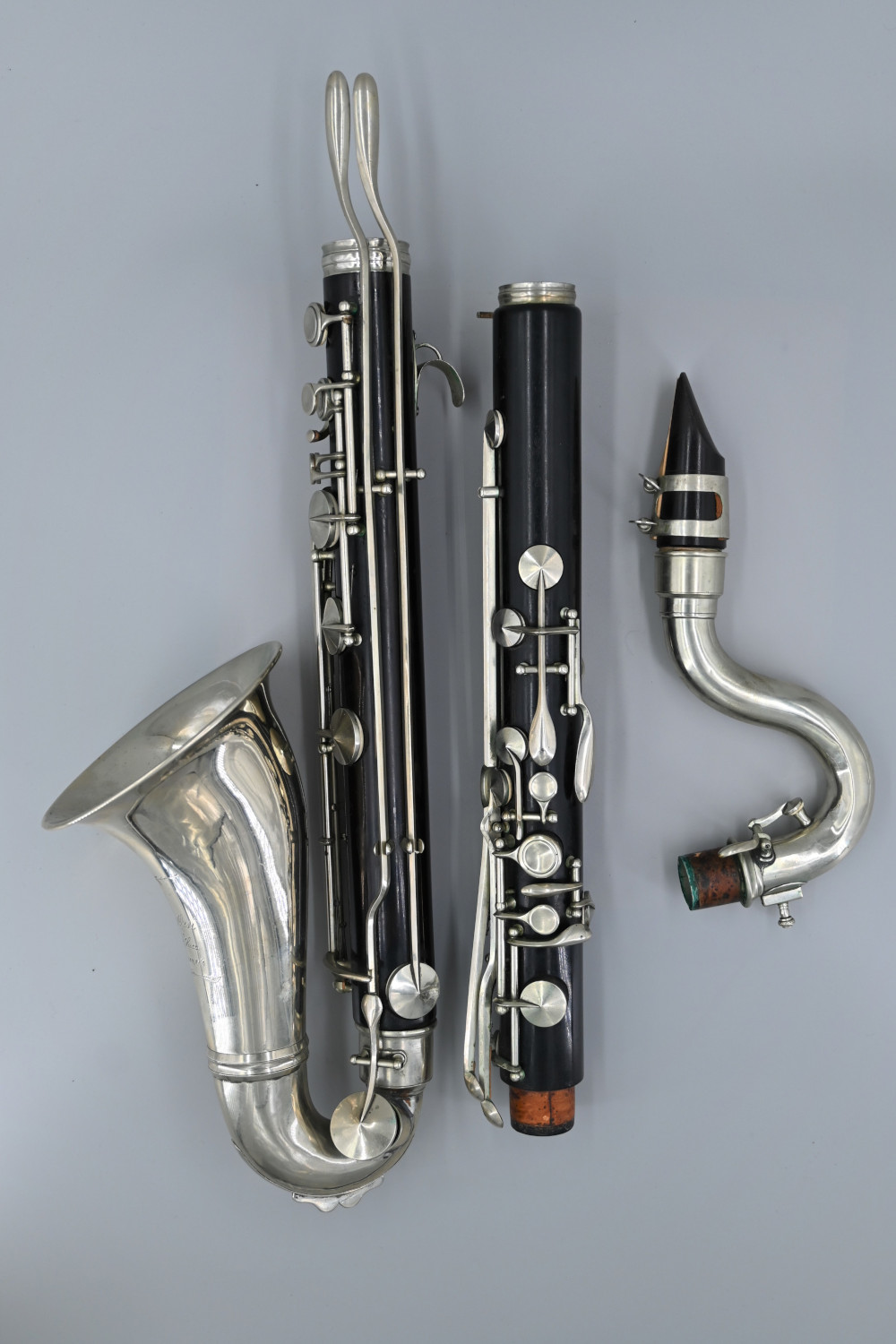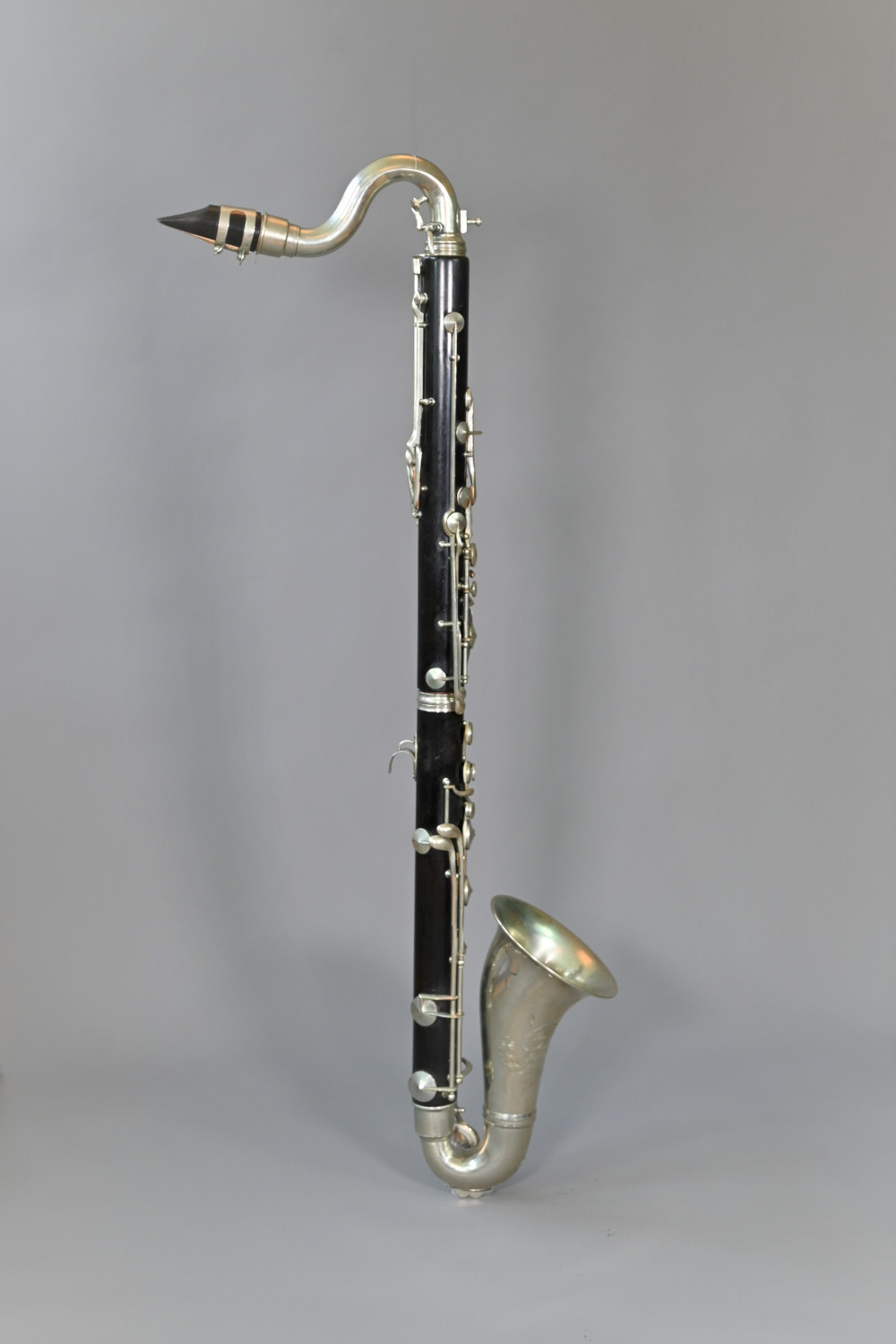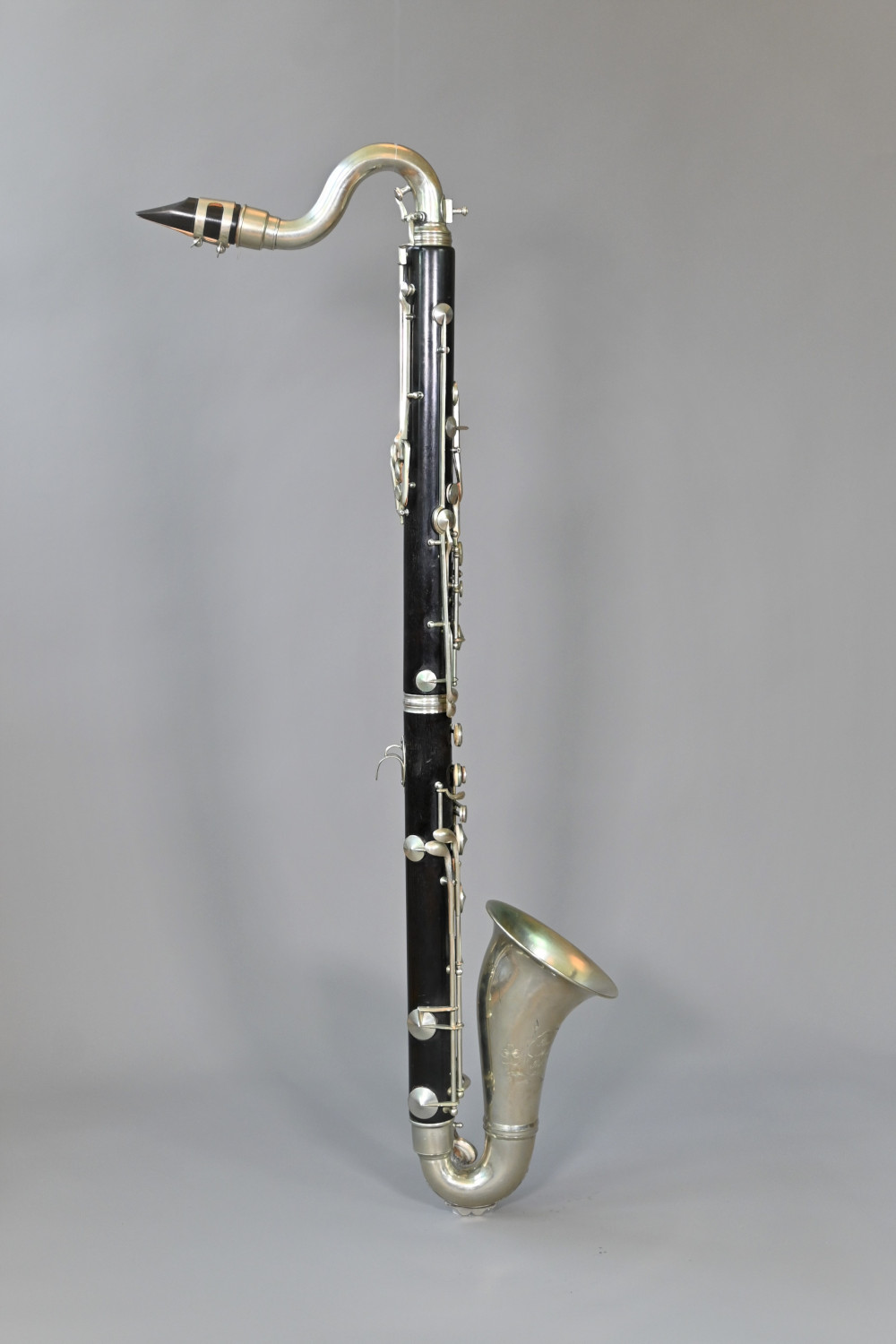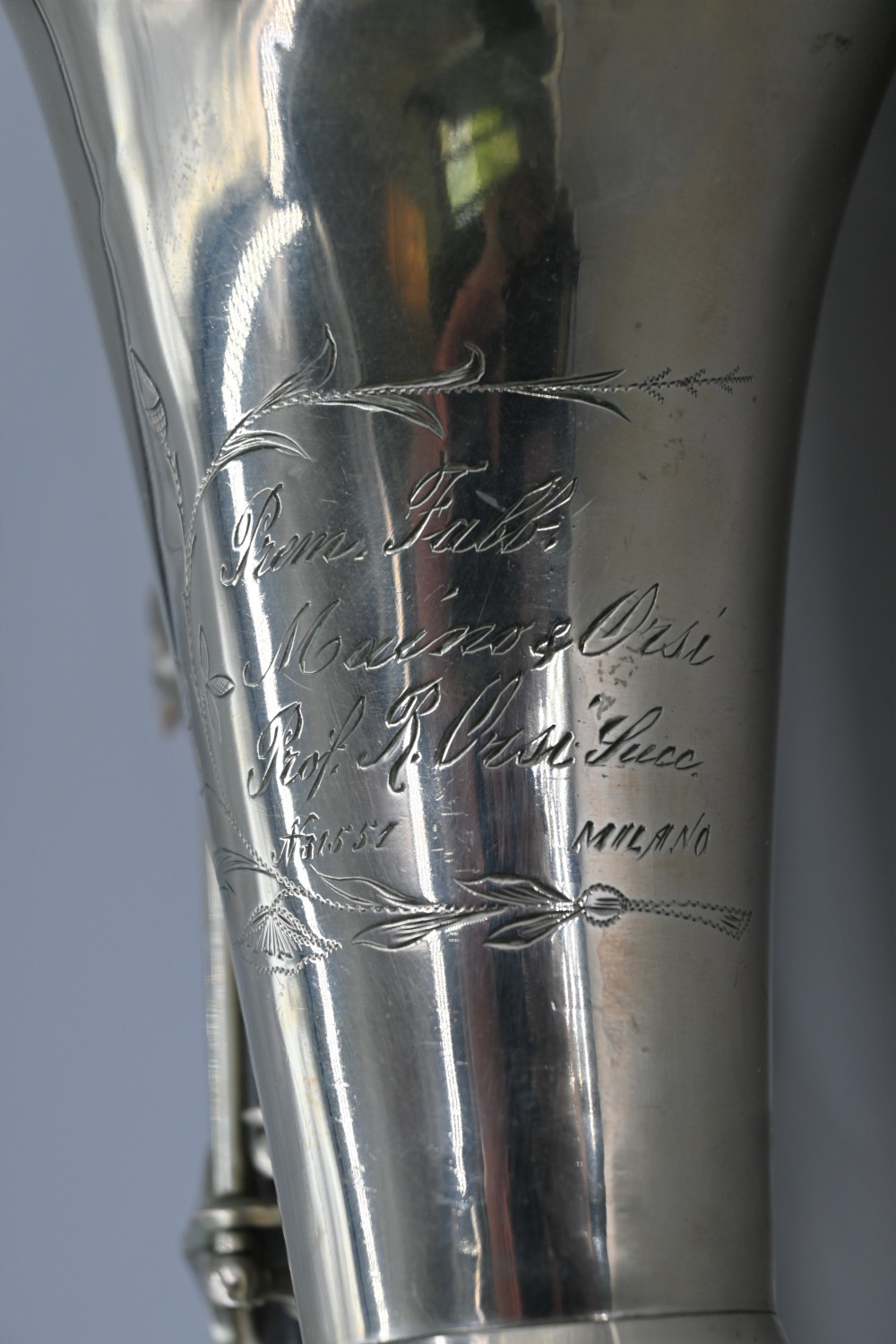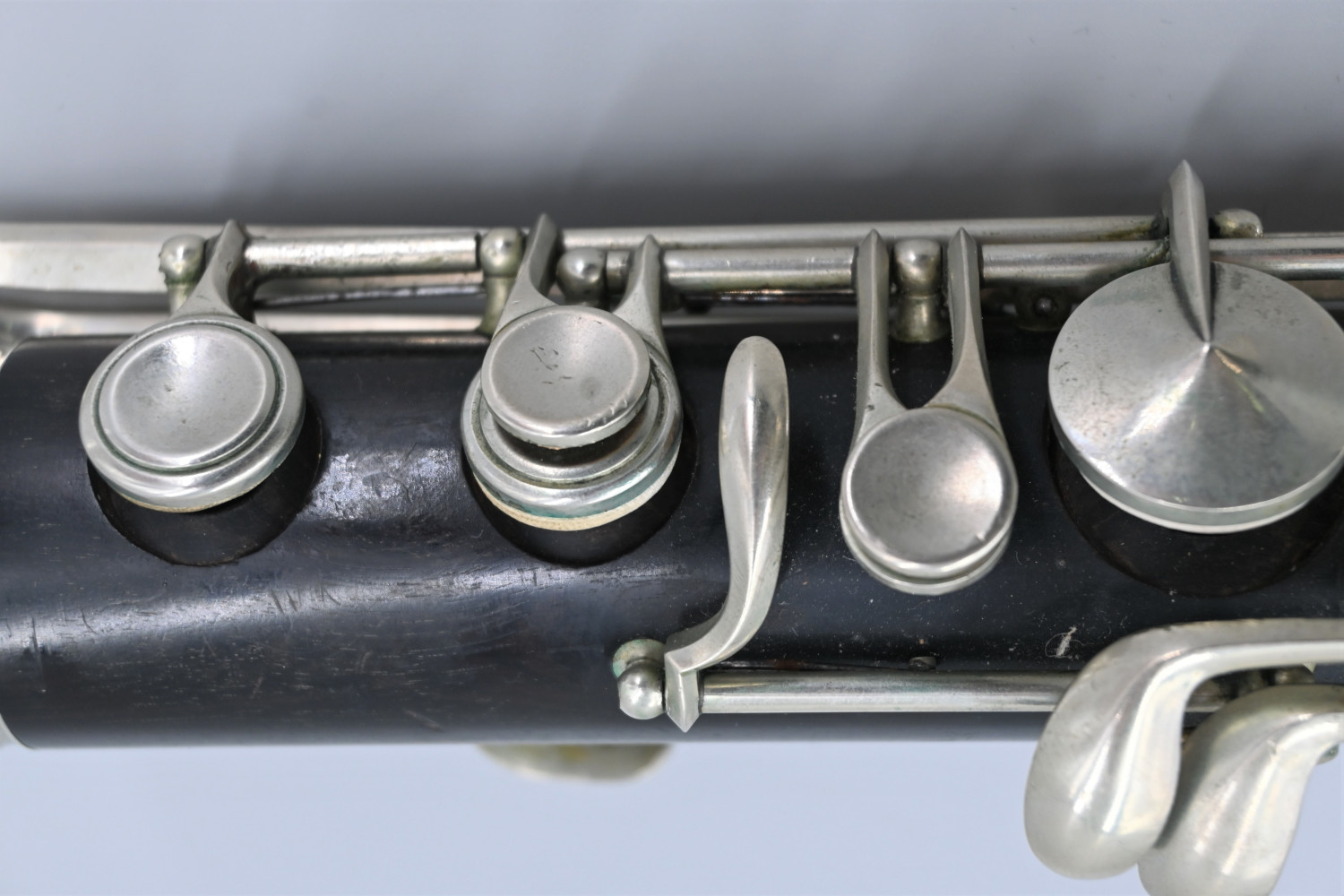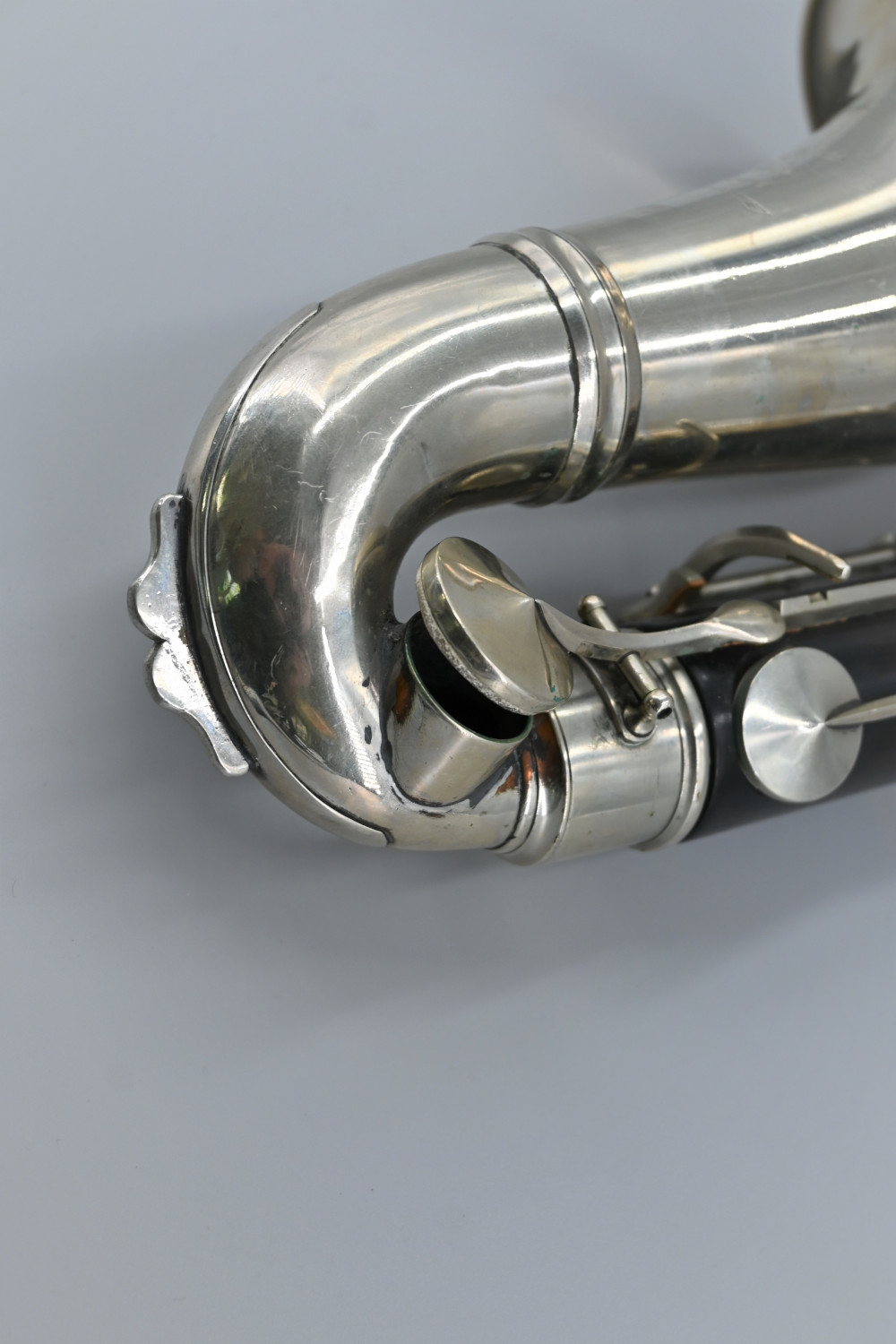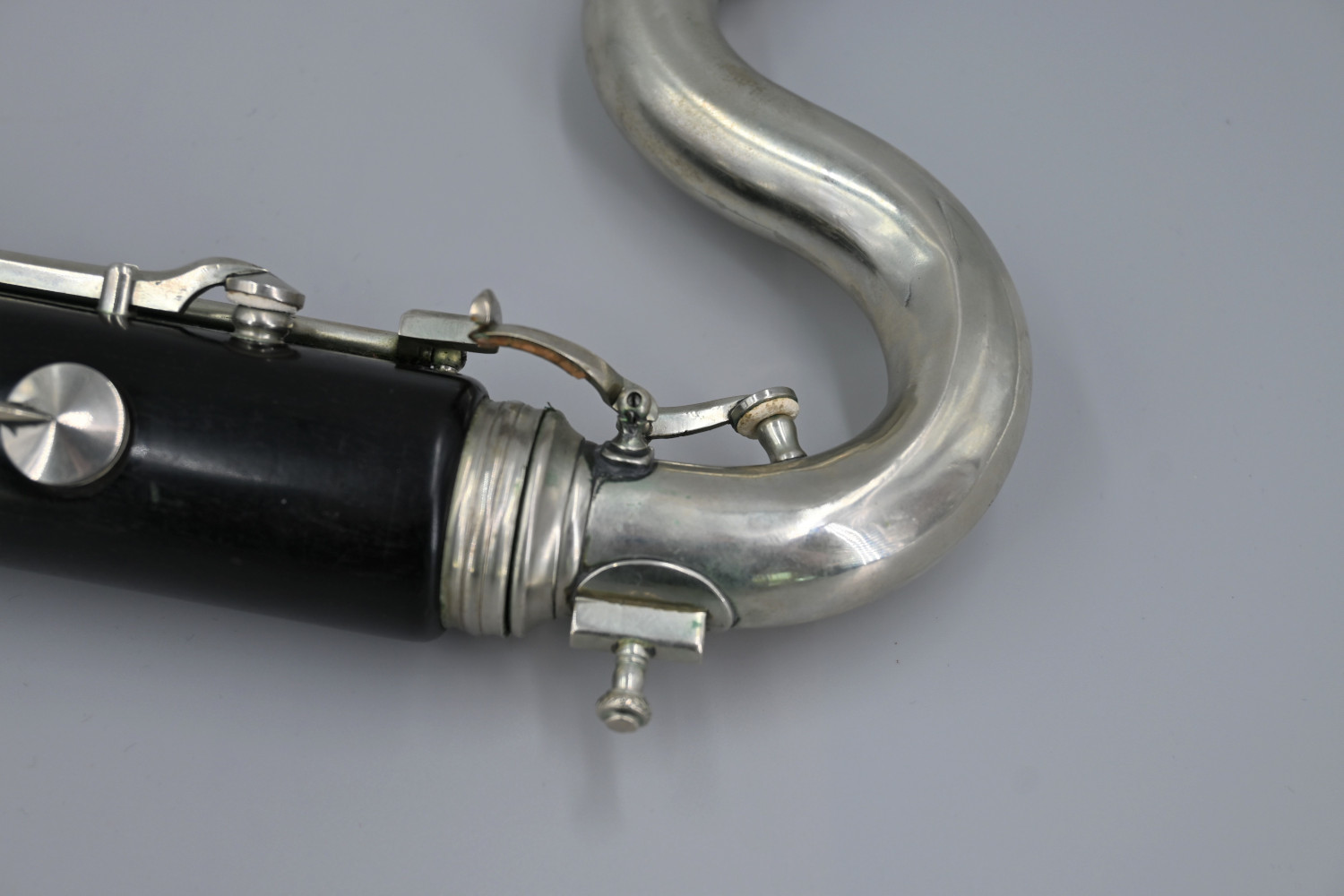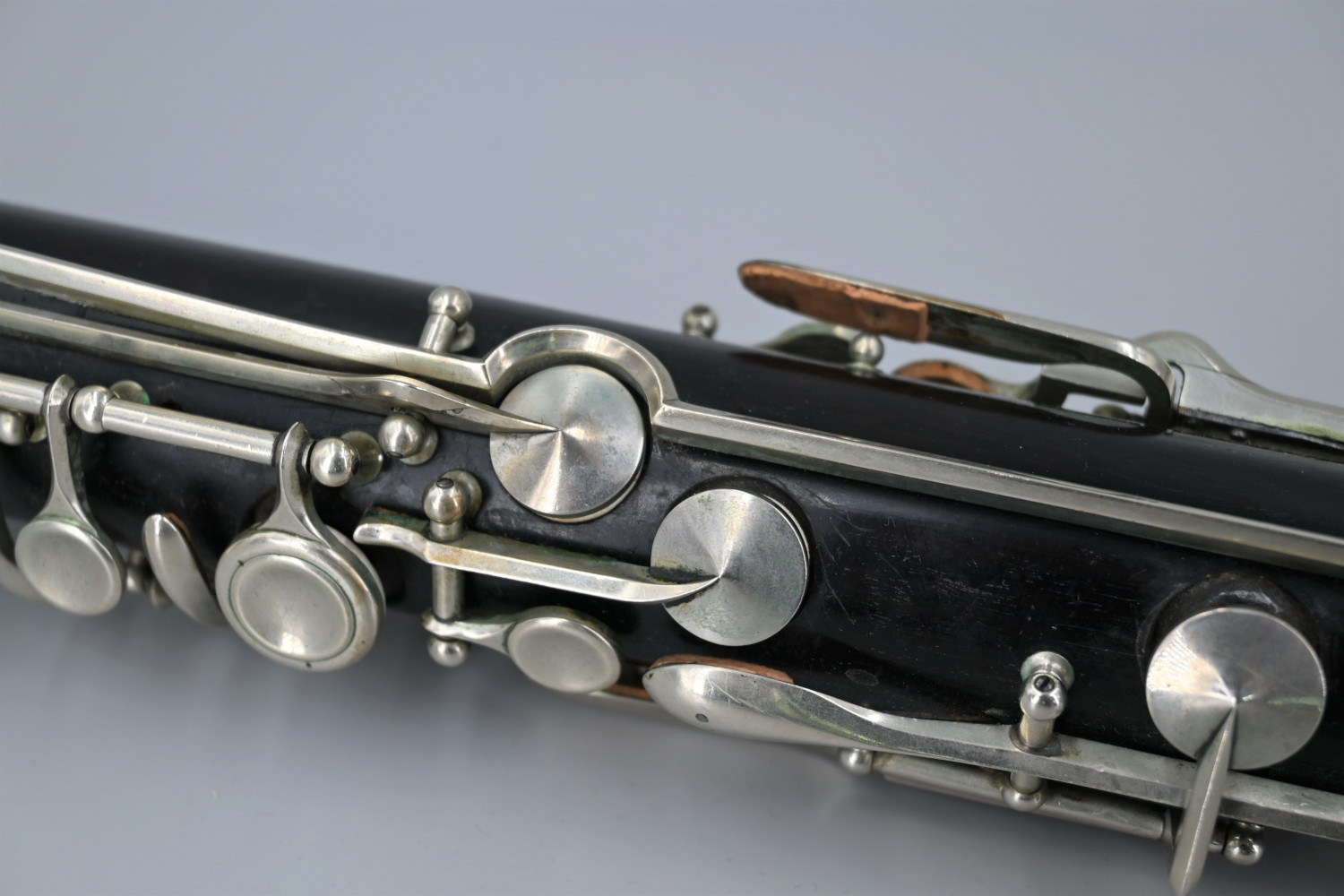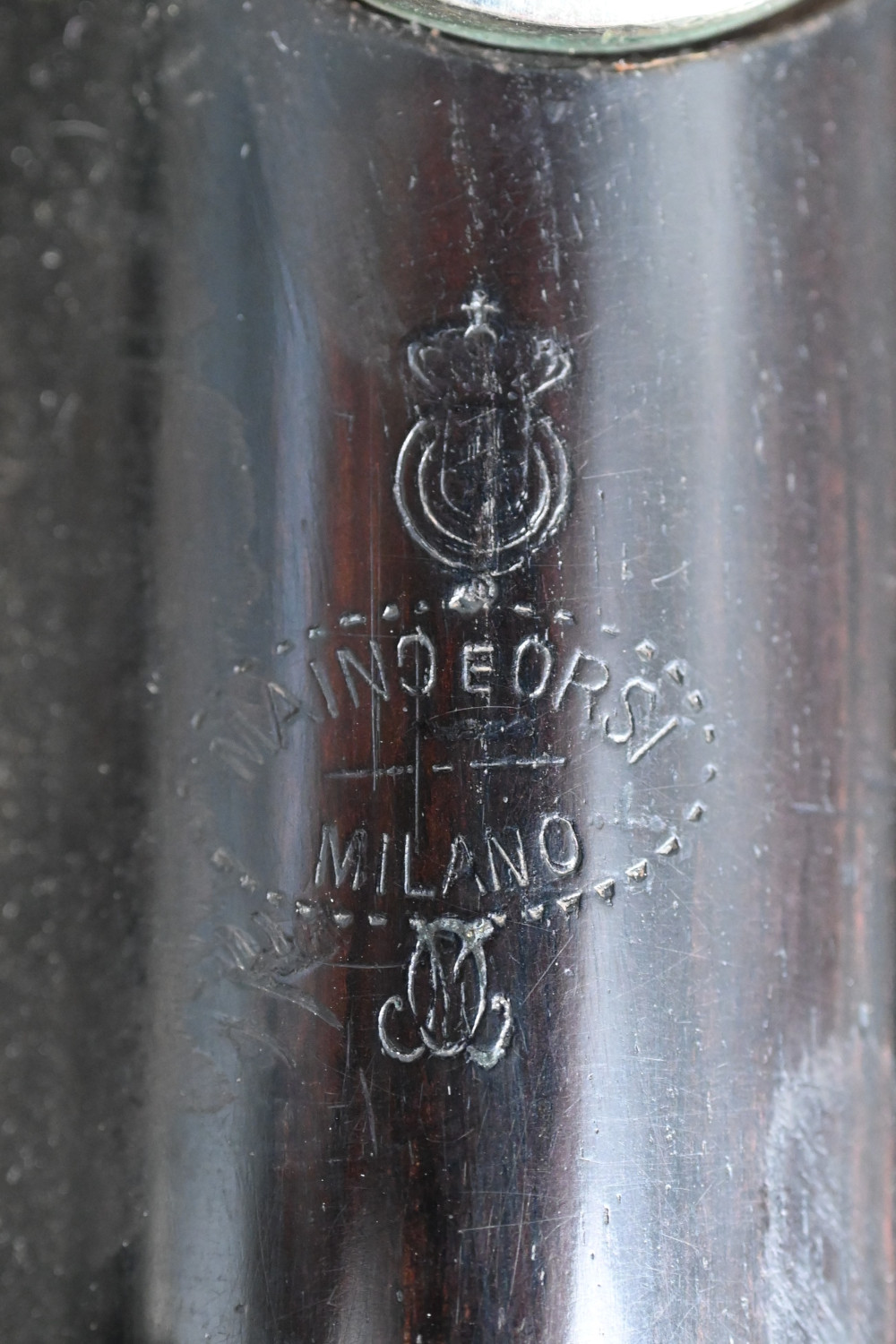 Bass clarinet – MAINO & ORSI
990,00 €
Category

Clarinets

Maker

MAINO & ORSI

Marks and inscriptions

Prem. Fabb.
Maino & Orsi
Prof. R. Orsi Succ.
N. 31551 MILANO (on bell)
MAINO E ORSI A MILANO (in oval on two middle joints)

Period

1900-present

Place of origin

Italy

Description

Bass clarinet by MAINO & ORSI

Materials

Grenadilla, nickel silver

Dimensions

Total length ca. 900 mm
Weight 2,060 g

Condition

Sold as is for restoration

Price (€)

€990.00

Ref

1052
Description
Bass clarinet – MAINO E ORSI
A lovely bass clarinet crafted in grenadilla and nickel silver is now on sale. This bass clarinet was made by Maino & Orsi. It is a simple (Albert) system clarinet with two independent speakers.
The company Maino & Orsi was the fruit of a collaboration and partnership between Paolo MAINO (?-1881) and Romeo ORSI ((1843-1918). Paolo Maino was an established and successful woodwind instrument maker who had set up his workshop in Milan around 1836. Professor Romeo Orsi was an accomplished musician, in fact a clarinettist at Milano Scala opera, and clarinet teacher at the Royal Conservatory of Milan. We can date this instrument to sometime around the turn of the century. Paolo Maino had already passed away, leaving the company in the hands of Orsi, who died in 1918. The company still exists today and, on its website, there's a great description about its history and Romeo Orsi himself. [Plus, there's some really great photos of some of the master composers and musicians who bought the instruments!]
This bass clarinet is an uncovered hidden treasure waiting to be restored and played again.
If you are interested in this product or need more information about it, please leave us a message using this form. We will get back to you shortly.