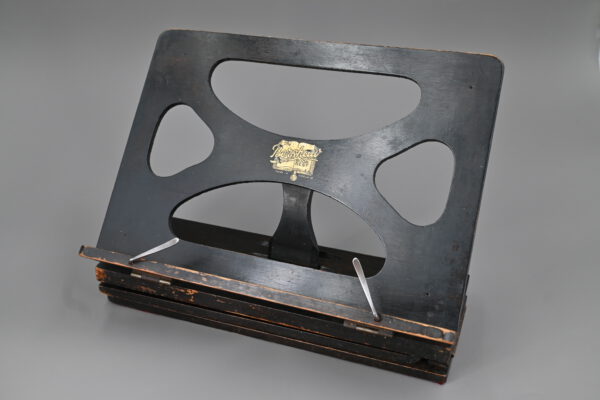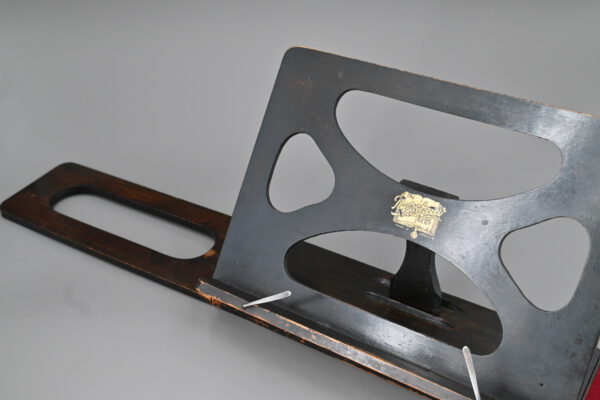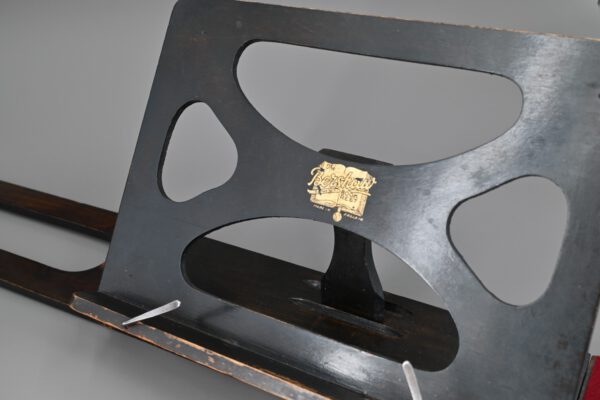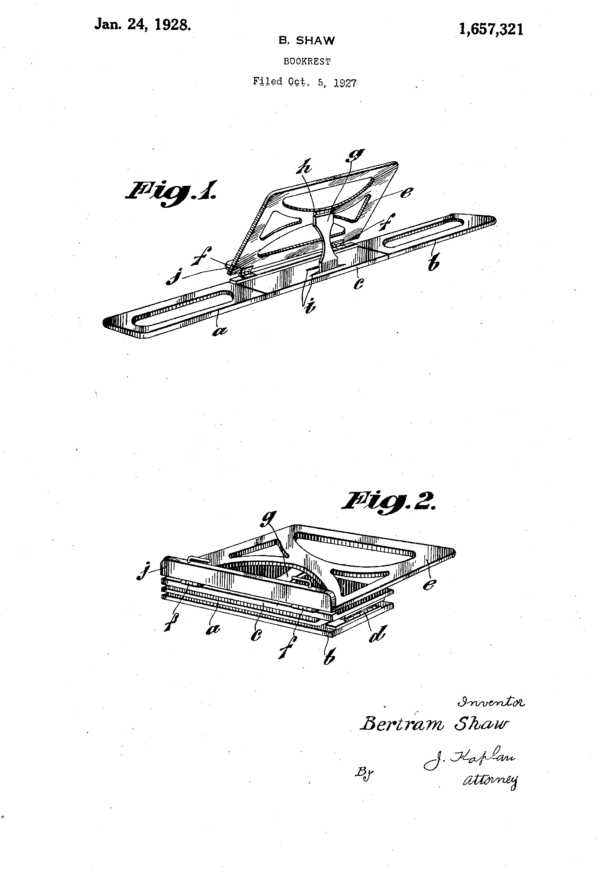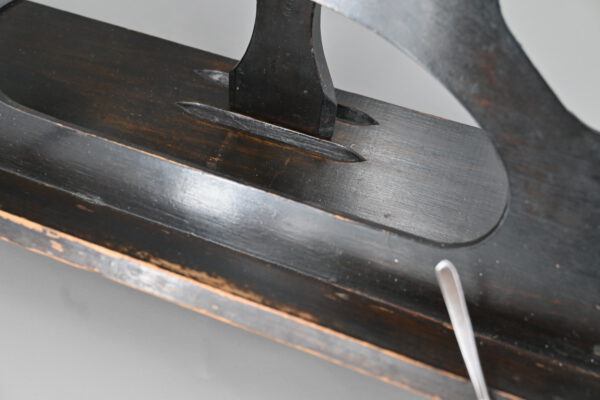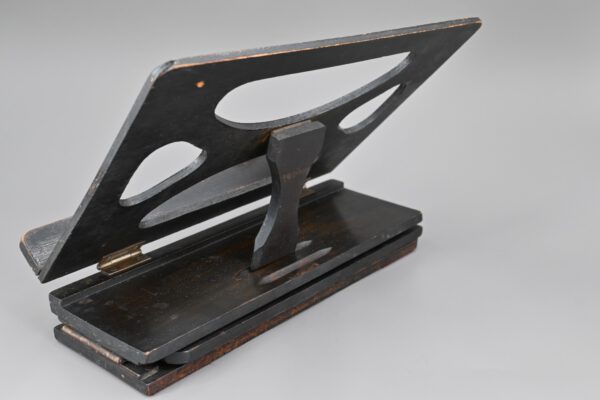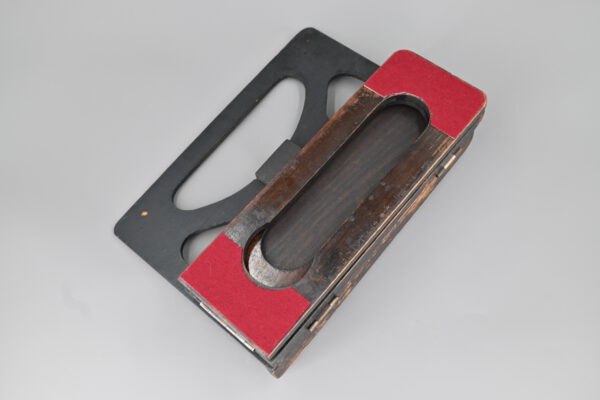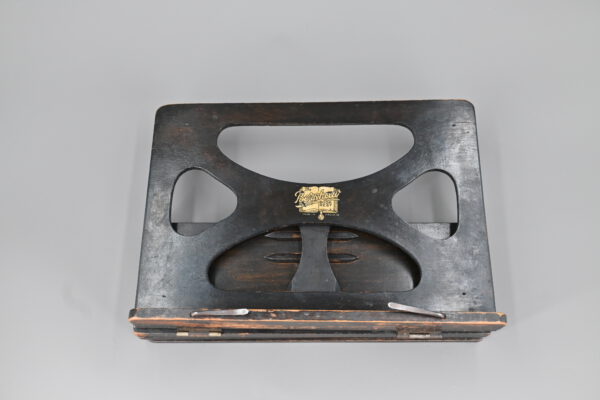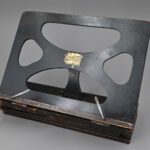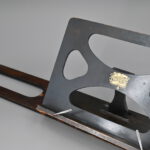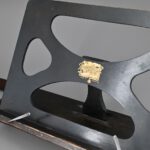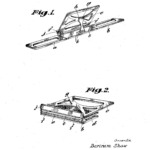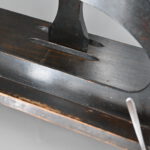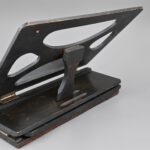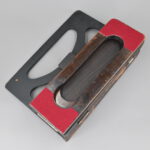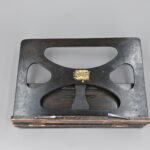 Bershaw book-rest, music stand
75,00 €
Category

Music stands

Maker

SHAW, Bertram

Marks and inscriptions

The Bershaw
BOOK REST
MADE IN ENGLAND

Period

1900-present

Place of origin

England

Description

Book-rest or music stand

Materials

Wood, metal

Dimensions

Weight 784 g
310 mm x 220 mm x 70 mm (folded)
910 mm x 220 mm x 70 mm (unfolded) 

Condition

Working condition

Accessories

 

Price (EUR)

€75.00

Ref

126
Description
Bershaw book-rest, music stand
This marvellous wooden book-rest was designed by Bertram SHAW, hence the name 'BERSHAW'. It has an adjustable angle position for resting a book or piece of sheet music. The book-rest is foldable and can be made much longer, and it features two metal page holders. Two slats at the base of the book rest open out to give two possible angled positions. At the centre of the item, is the original gilt trade label The Bershaw BOOK REST, MADE IN ENGLAND. It has signs of use for its age, but has been cleaned and fitted with new red felt.
show more

Bertram SHAW, who appears to have been based in Brighton, England, even obtained patents for this invention in several countries. In 1928, he obtained a patent in the USA for book-rests or note-book holders that could rest on tables and were adjustable and foldable.  In the image, Fig. 1 shows the book-rest open and Fig. 2 shows it closed. In fact, the idea was that the book-rest was wide enough when fully opened to rest on and bridge the arms of an armchair.

Fast forward to today… It could be used as a place to rest a book, sheet music or even a tablet or iPad. Use it with a piano or perhaps for a recipe book while cooking. It's even possible to rest it over the bath for that ultimate bath-time reading session!

show less
If you are interested in this product or need more information about it, please leave us a message using this form. We will get back to you shortly.