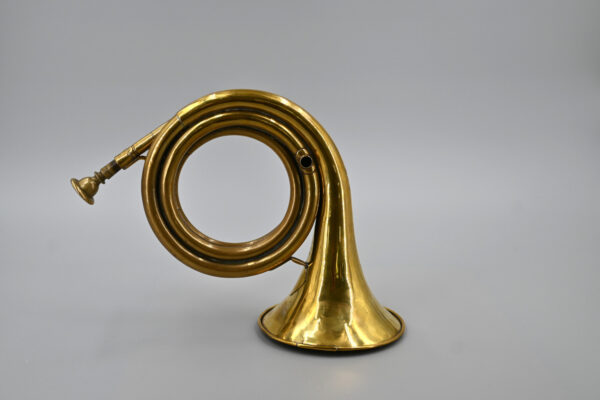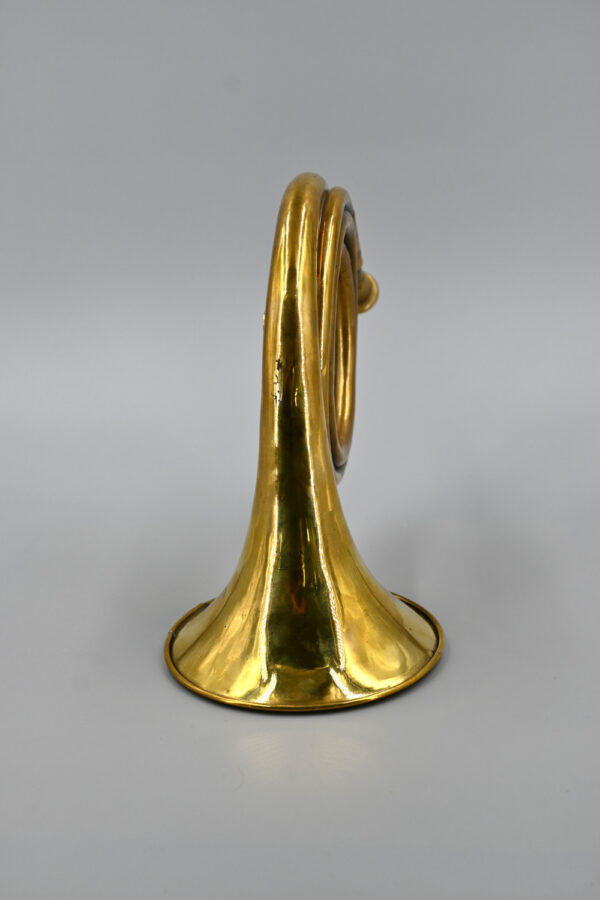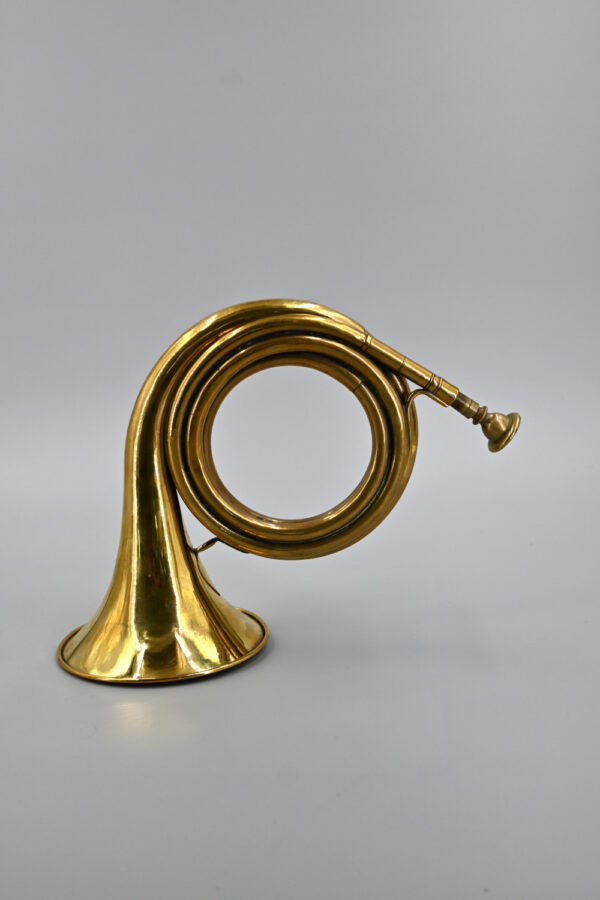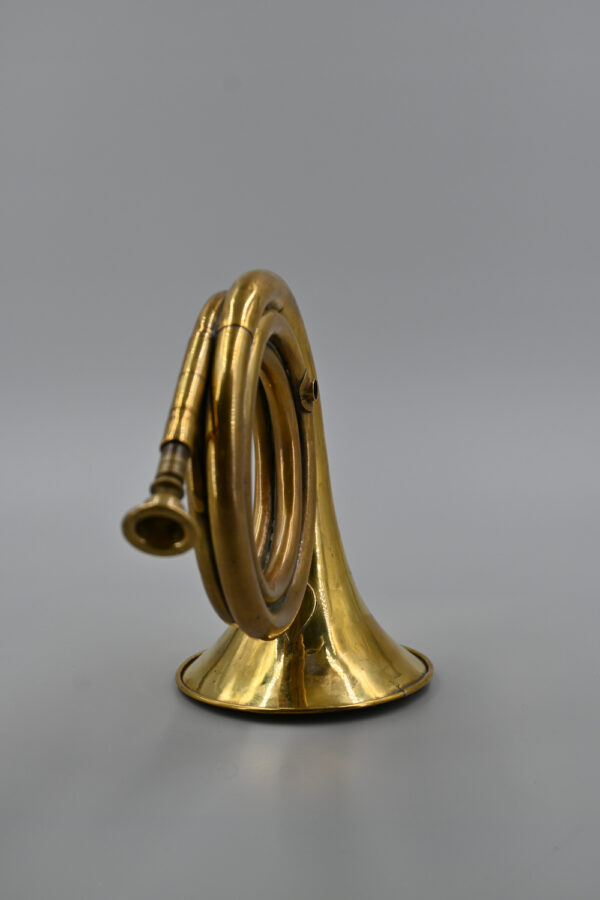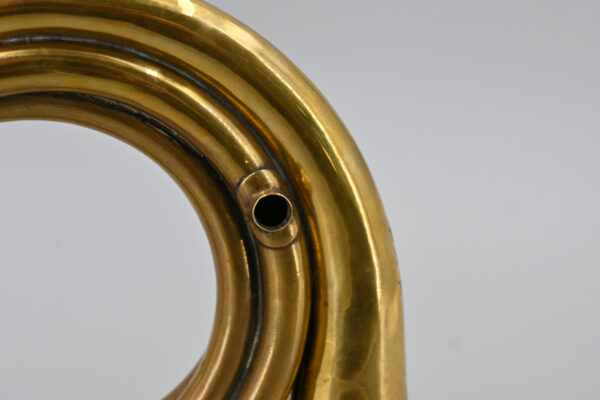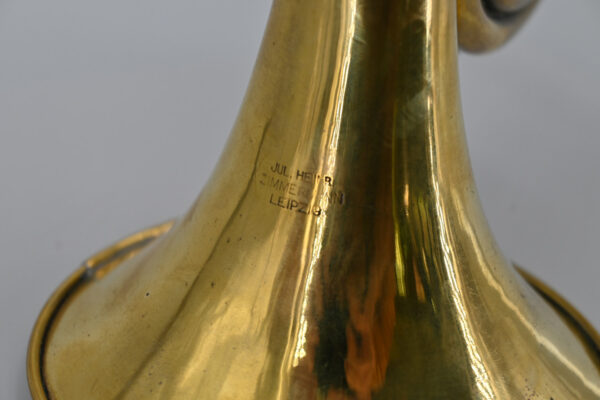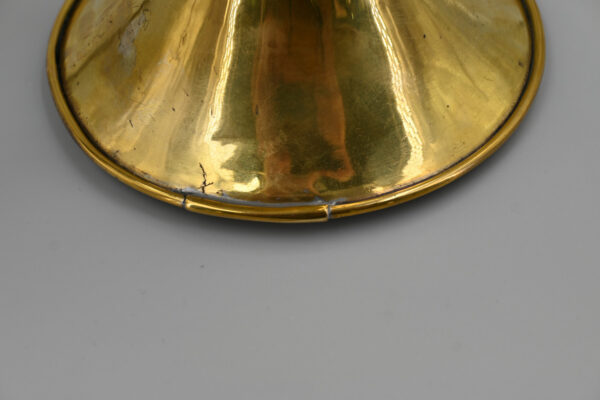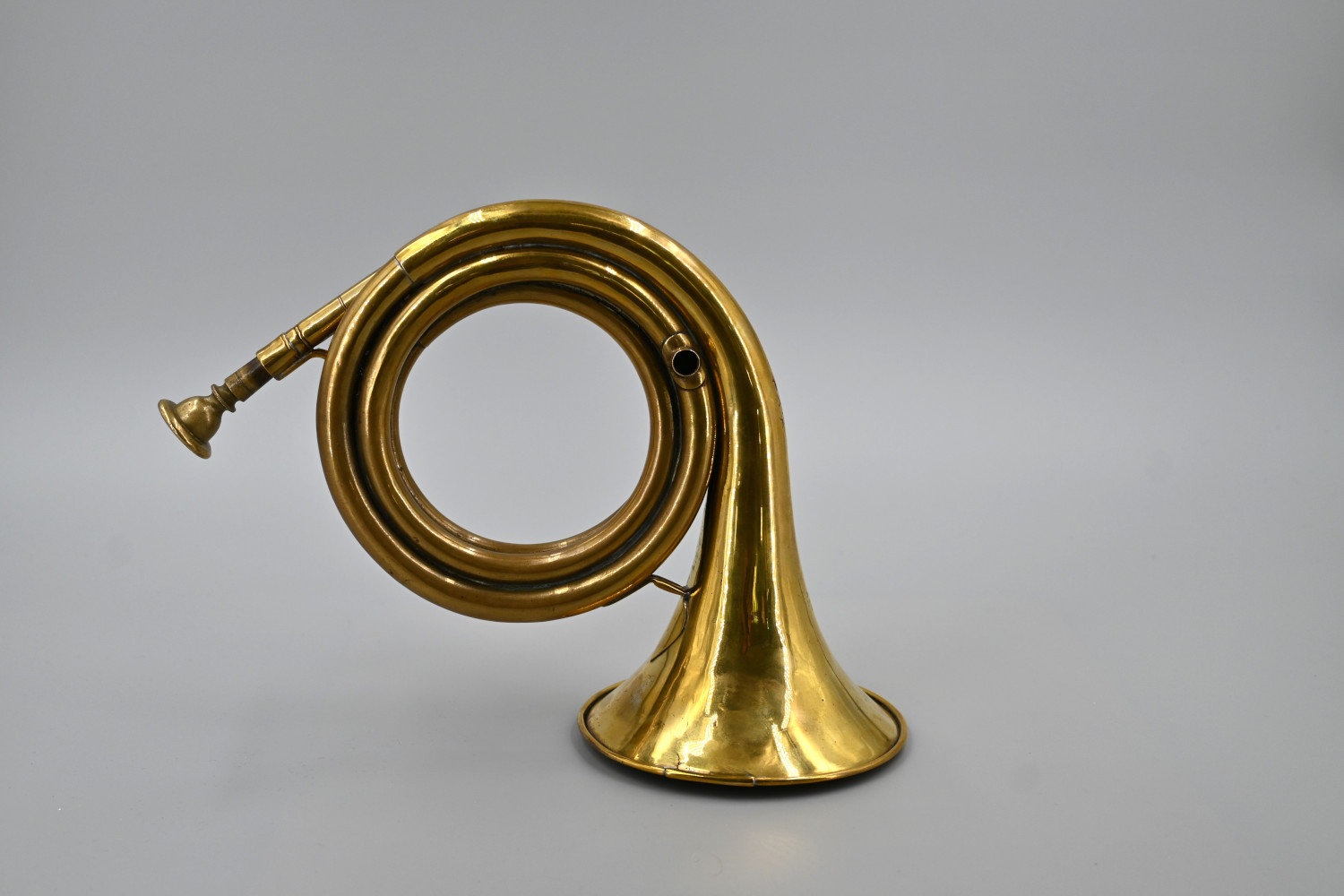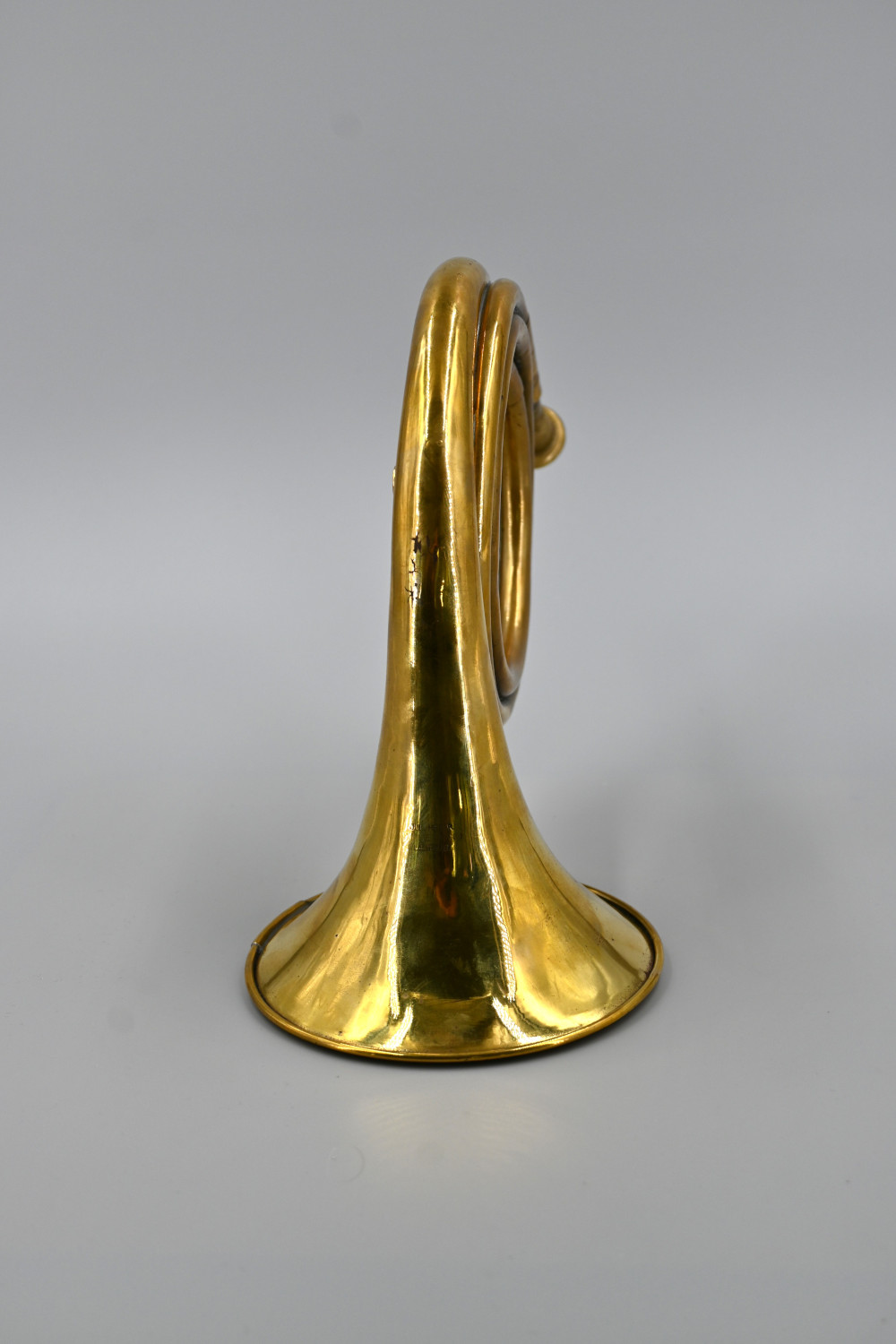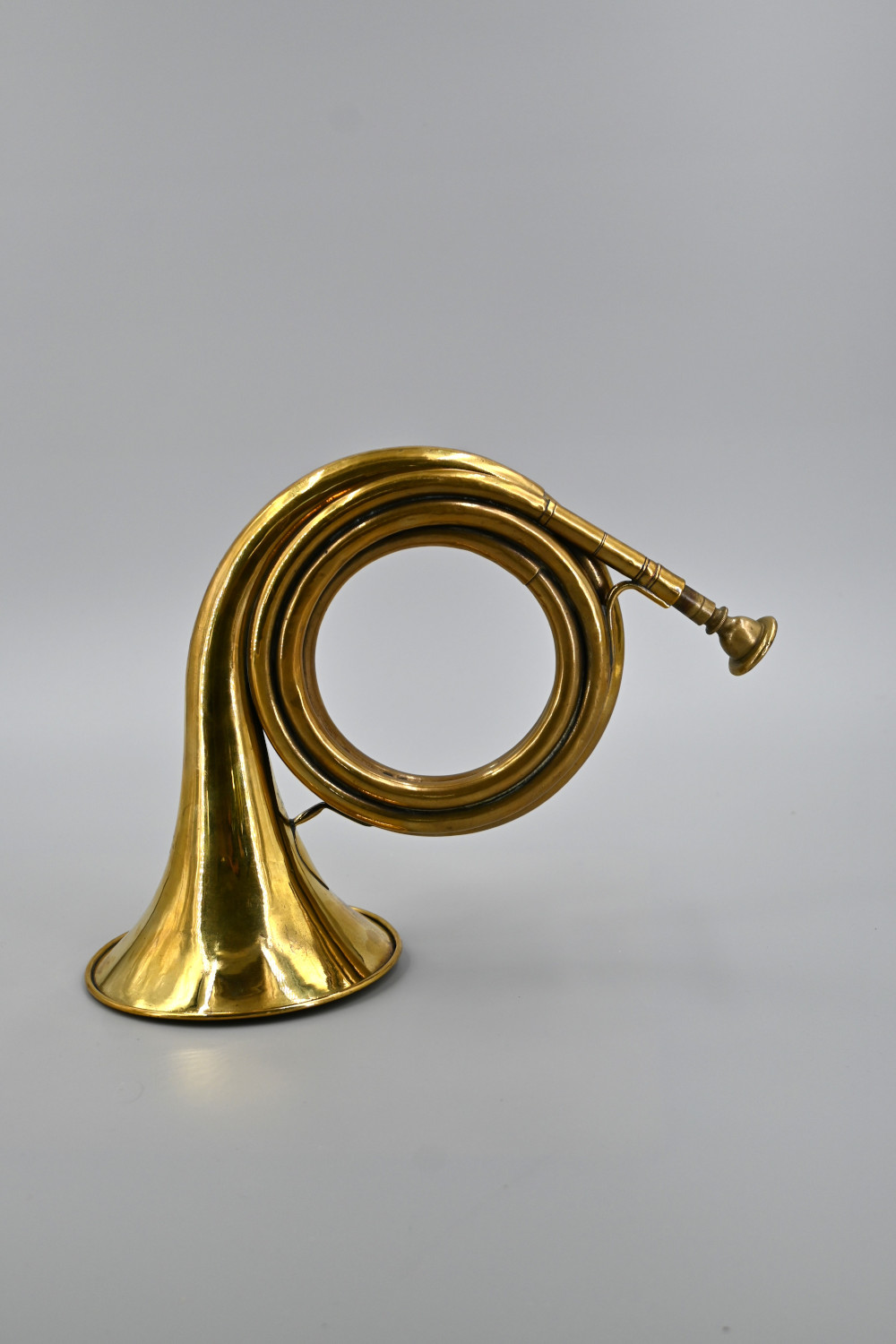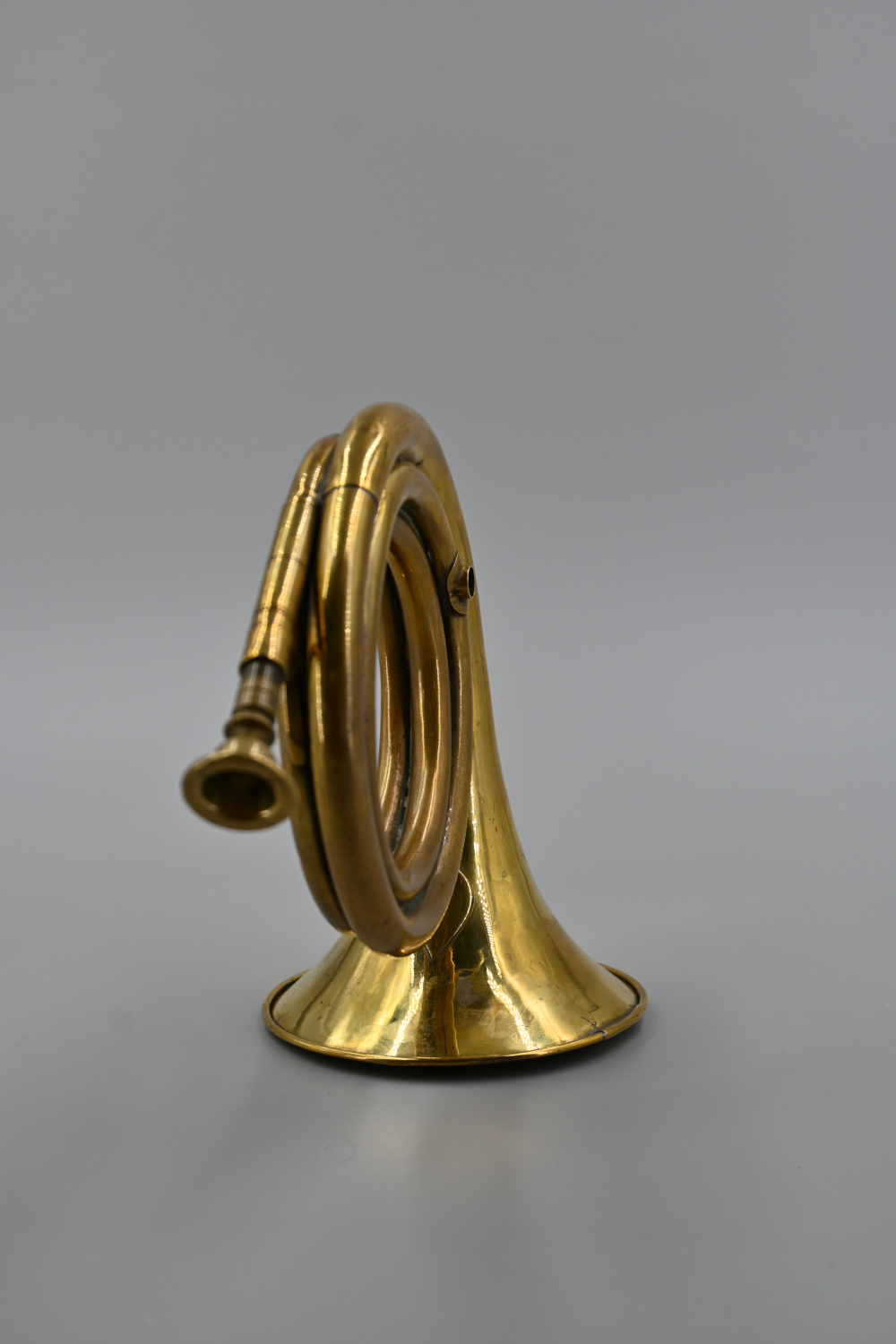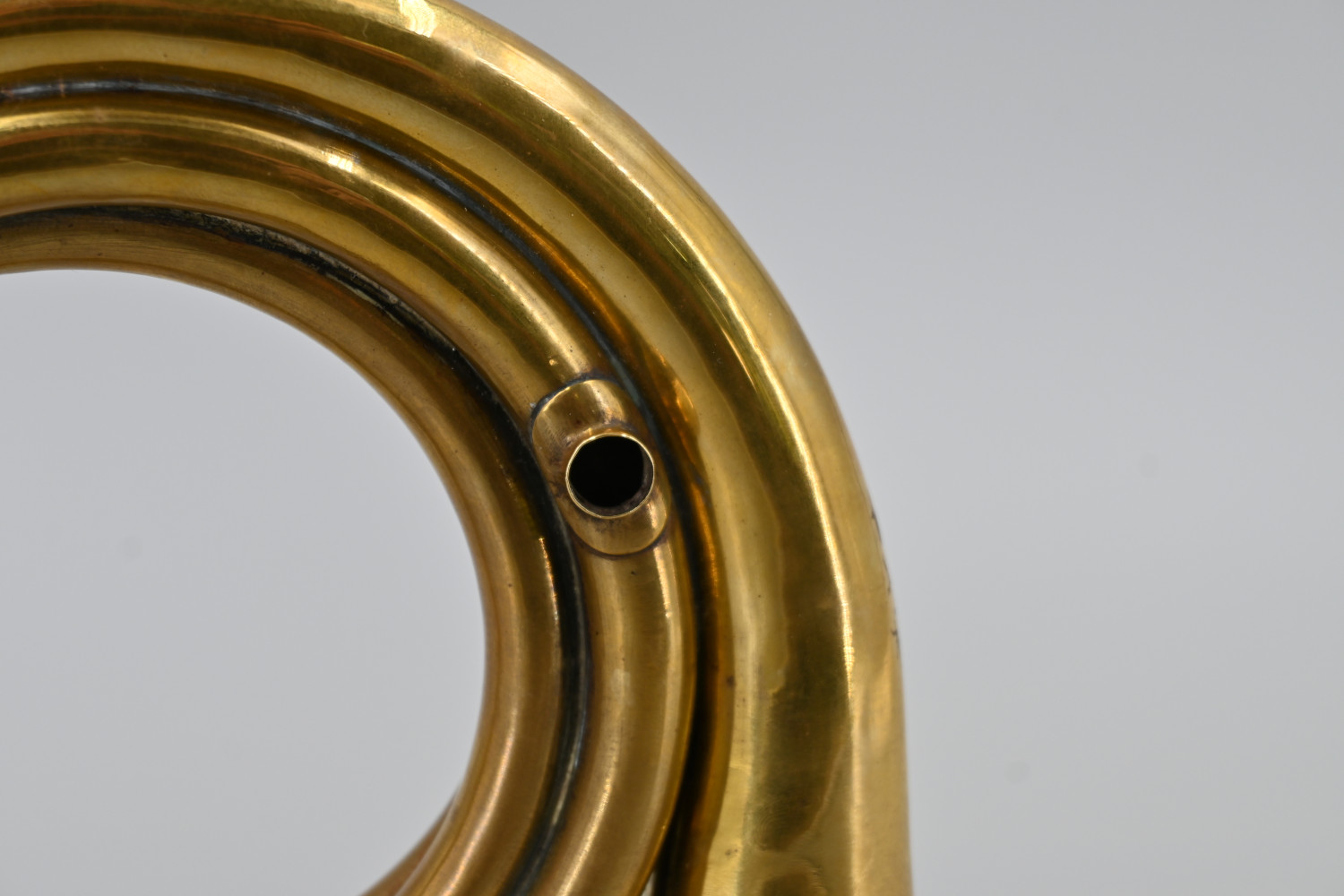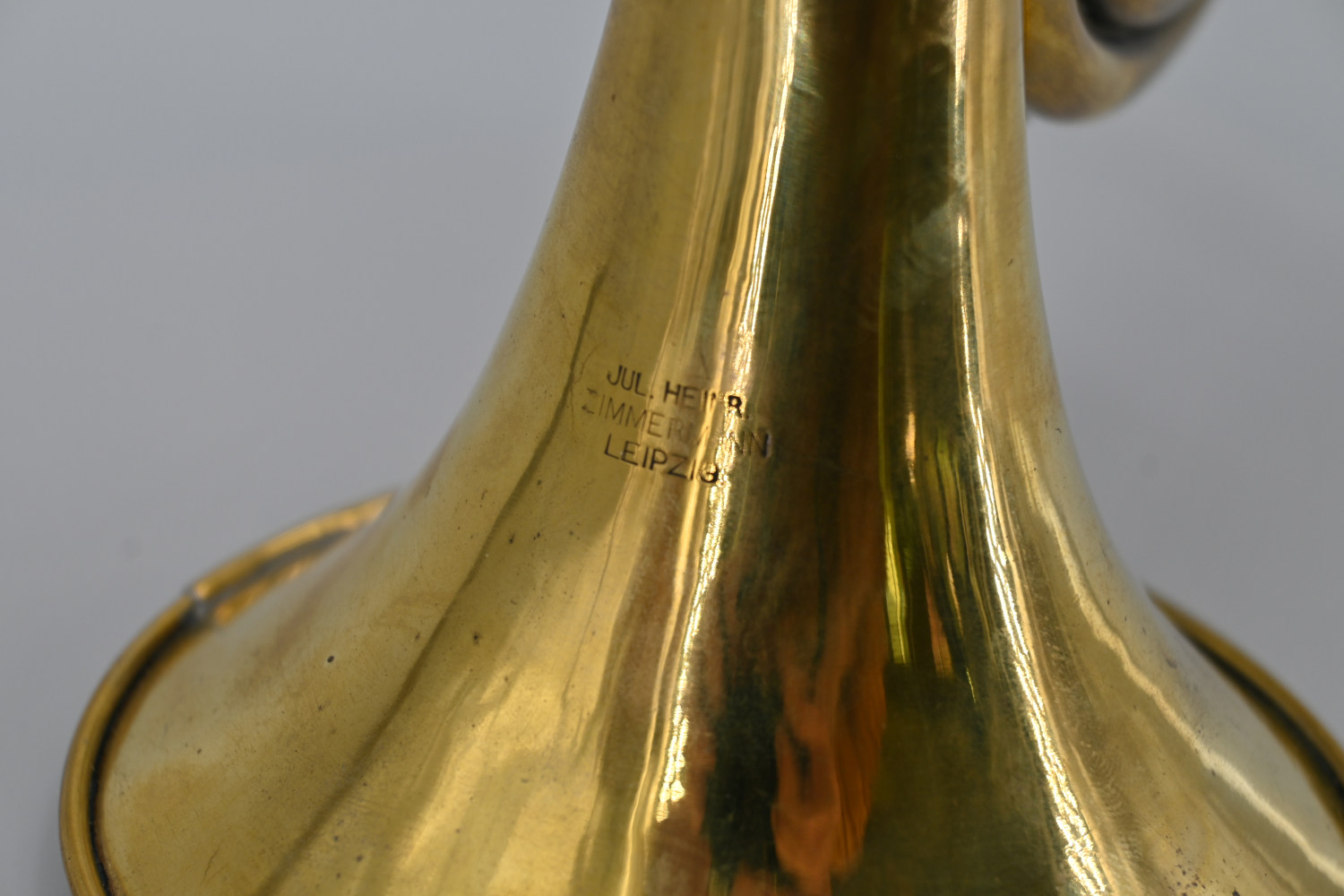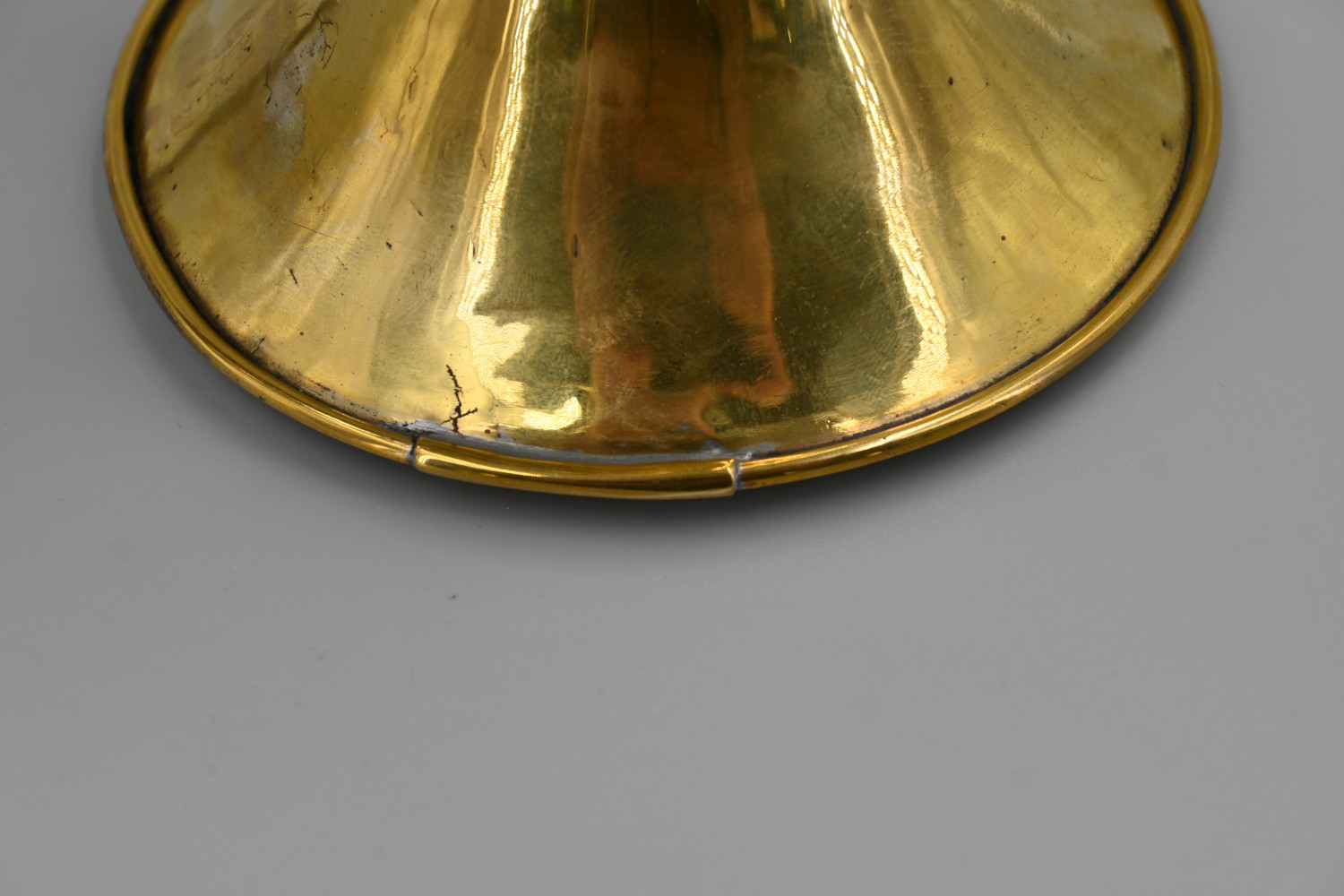 Brass post horn – ZIMMERMANN, Jul. Heinr.
420,00 €
Category

Other musical instruments

Maker

ZIMMERMANN, JUL. HEINR.

Marks and inscriptions

JUL. HEINR. ZIMMERMANN
LEIPZIG

Period

1830-1900

Place of origin

Leipzig, Germany

Description

Brass post horn with mouthpiece

Materials

Brass

Dimensions

Height 190 mm
Bell diameter 120 mm
Weight 300 g

Condition

Working condition

Accessories

Supplied with mouthpiece!

Price (€)

€ 420.00

Ref

1061
Description
Brass post horn – Jul. Hein. ZIMMERMANN
This brass post horn was made by the Julius Heinrich ZIMMERMANN (1851-1922) company. Zimmermann was an extremely successful entrepreneur in the manufacture of musical instruments and also publishing.  He had branches of his company in St. Petersburg, Moscow, London, Riga and Leipzig.
This particular instrument is stamped 'LEIPZIG', where he set up his business in 1886. We can date it to around the end of the nineteenth century. This German post horn is made of brass with circular coils. Its mouthpiece is also crafted in brass. It features an open tone-hole, known as a Quartloch [fourth hole], which was used to transpose all notes of the natural scale a fourth higher.
If you are interested in this product or need more information about it, please leave us a message using this form. We will get back to you shortly.