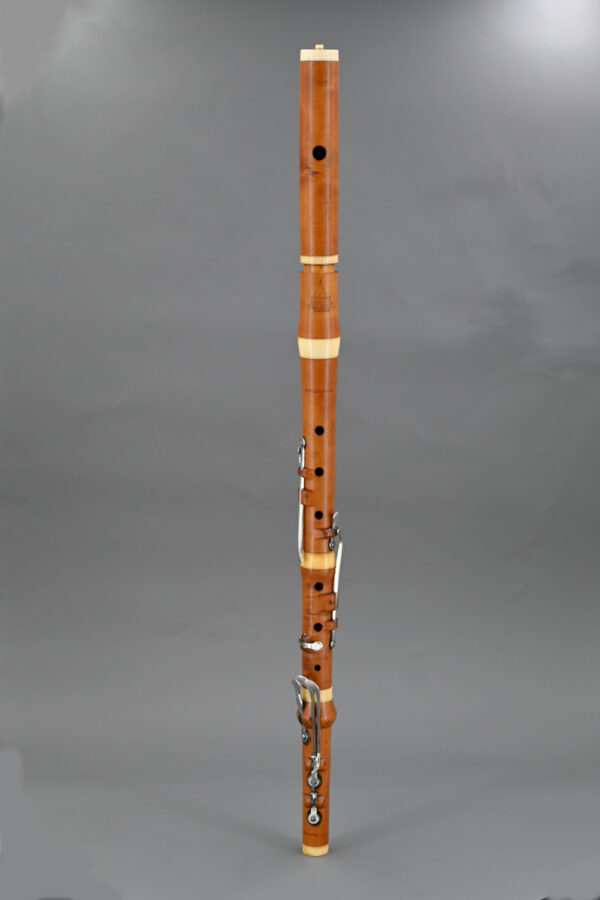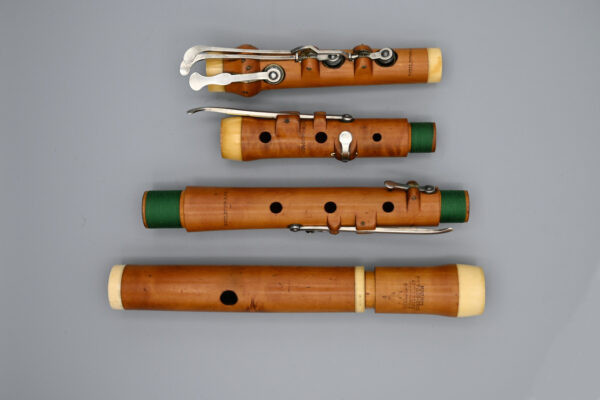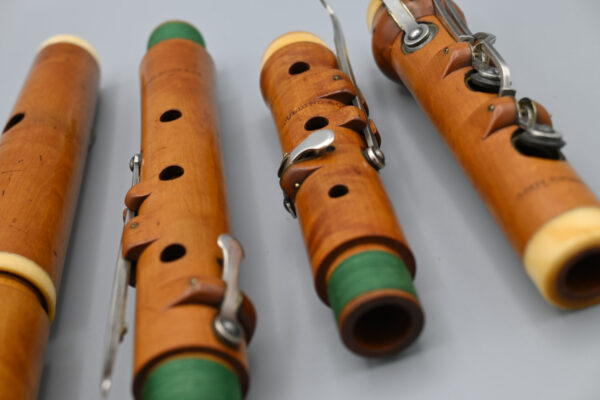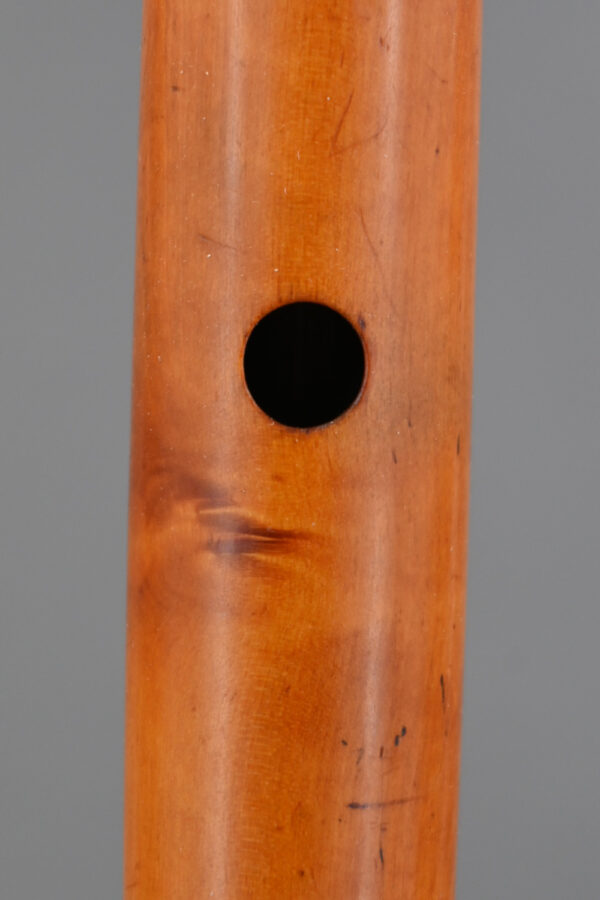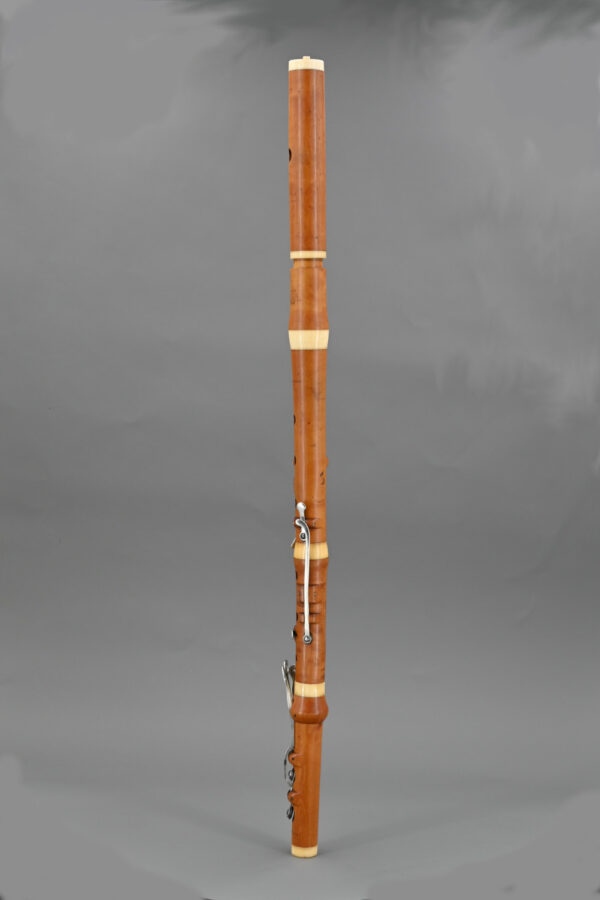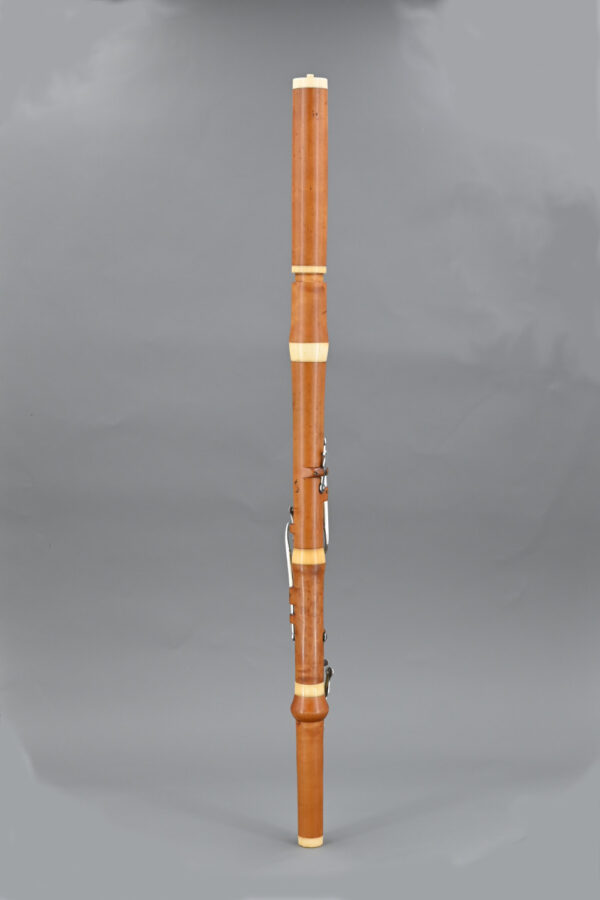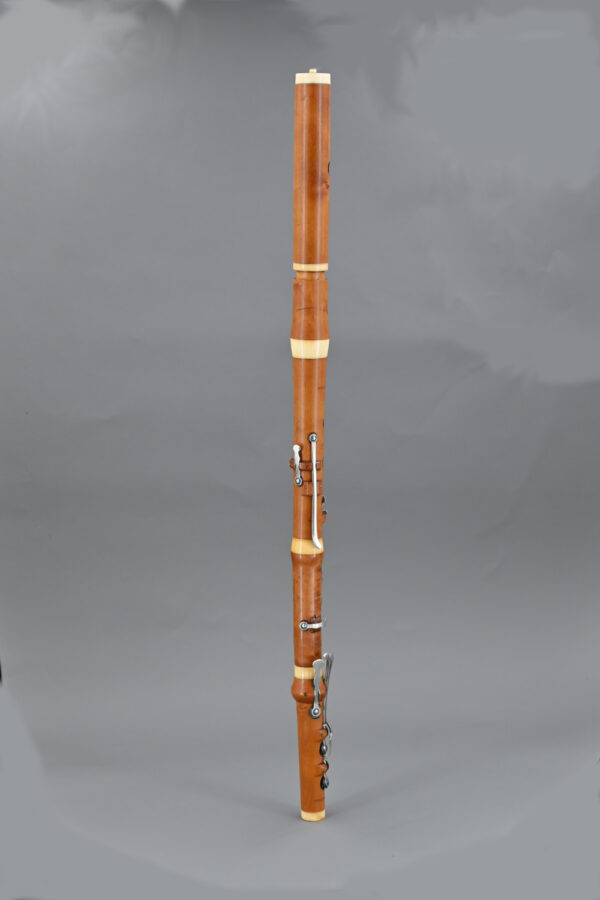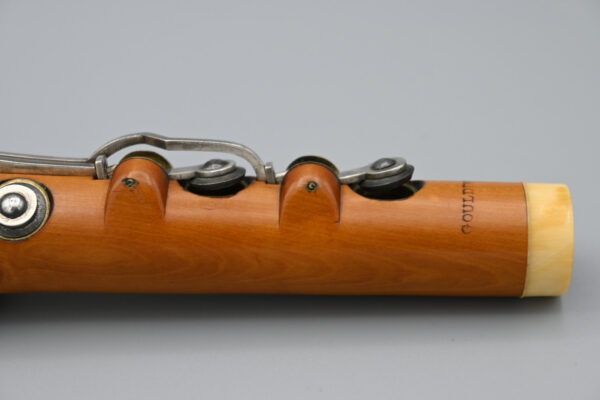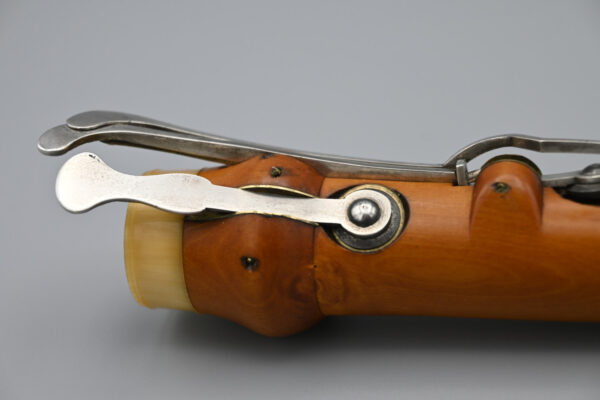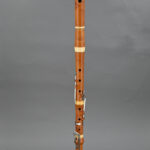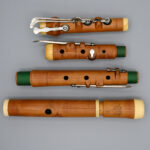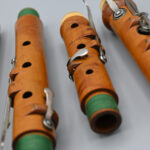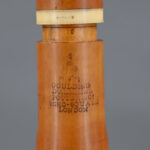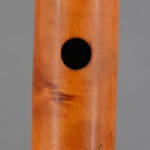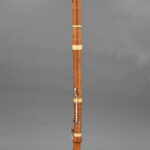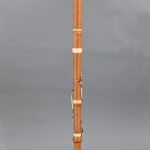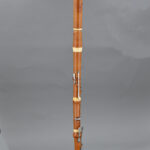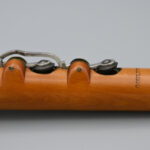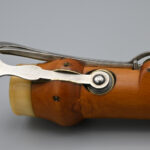 Flute – GOULDING, D'ALMAINE, POTTER & CO – 8 keys
1.350,00 €
Category

Flutes

Maker

GOULDING, D'Almaine, Potter & Co.

Marks and inscriptions

6/GOULDING/D'ALMAINE/POTTER & CO./SOHO-SQUARE-LONDON
PATENT on ivory ring

Period

1750-1830

Place of origin

England

Description

8-keyed Goulding D'Almaine Potter & Co. boxwood flute

Materials

Boxwood , ivory, silver, lead

Dimensions

Total length 650 mm, sounding length 570 mm, 350 g

Condition

Restored

Other distinctive features

Prince of Wales feathers mark

Price (€)

€1,350.00

Ref

6
Description
Flute – Goulding, D'Almaine, Potter & Co., 8 keys
A fully restored Boxwood , eight-keyed flute in four sections made by Goulding D'Almaine Potter & Co. D'Almaine & Co. was a firm of musical instrument makers, music sellers, publishers and printers that was in existence in one form or another for around eighty years. It was first established in 1785 by George Goulding and Thomas D'Almaine joined the company in around 1800. Other people joined and left the company over time as partners. One such partner was Potter (no first name known) of the Potter family and the company became Goulding, D'Almaine, Potter & Co. registered at 124 New Bond Street from around 1810-11. The company moved and operated out of 20 Soho Square between 1811 and 1823, when Potter left the company. We can therefore date this instrument from between 1811 and 1824.
The flute is made from boxwood with six ivory rings and an ivory head cap. The 'pewter-plug' system keys are crafted in silver. It features a metal-lined head joint with a tuning slide and ivory screw cork with adjuster with graduation marks. The Prince of Wales feathers is the heraldic badge or emblem of the Prince of Wales. It is stamped on this instrument to represent the company's appointment as 'music seller to the Prince of Wales sometime before 1811. The flute has been cleaned and restored with no threading. However, the flute is not in playing condition. The reason for this is that the pewter plugs do not seal the tone-holes. If the flute should be brought into playing condition, then the pewter plugs have to be removed and replaced with modern pads.
Important note
This instrument contains ivory. A certificate for the legal sale of this instrument within the European Union is supplied when purchased.
For those based outside the European Union, we can arrange a CITES for its legal exportation and importation.
If you are interested in this product or need more information about it, please leave us a message using this form. We will get back to you shortly.