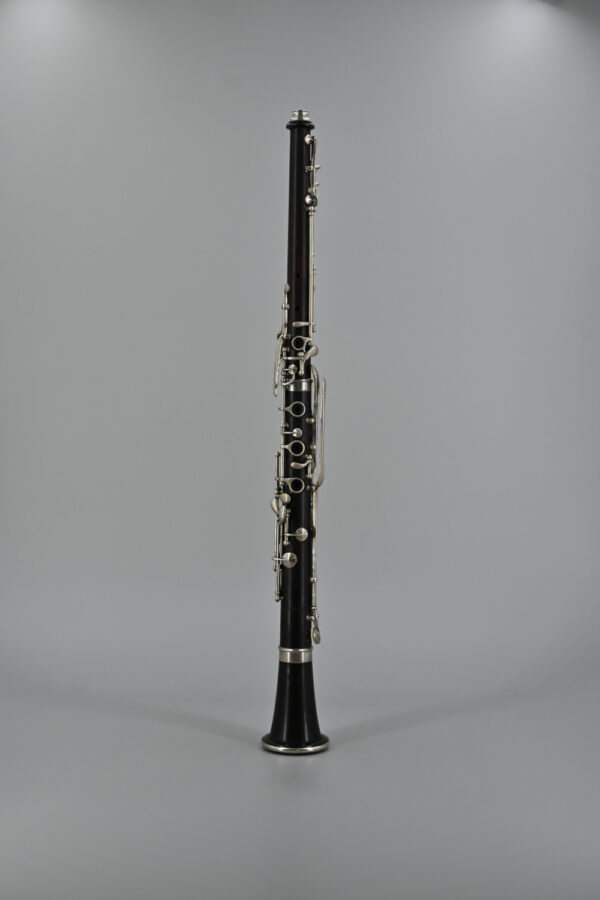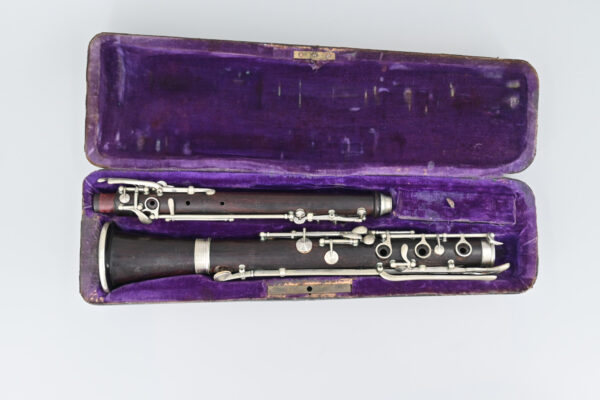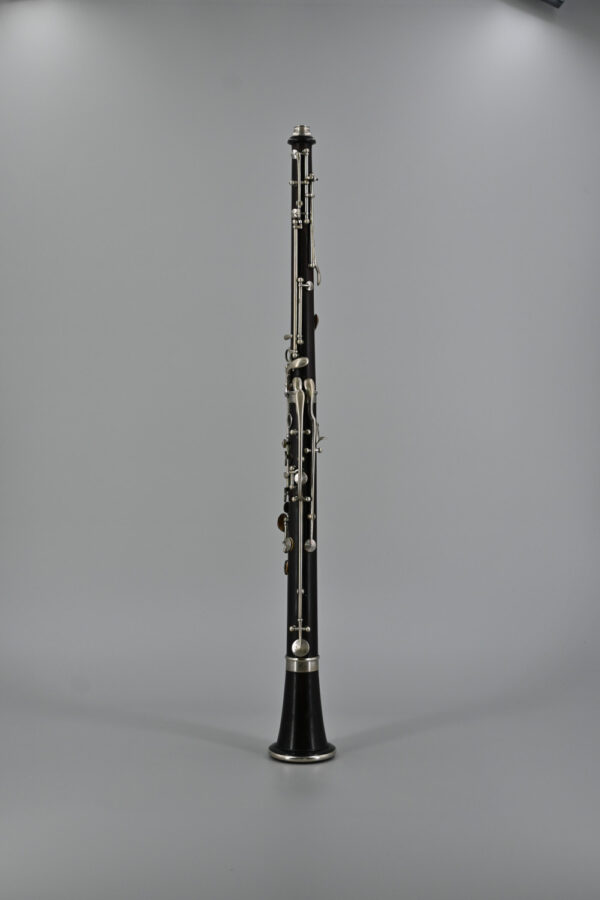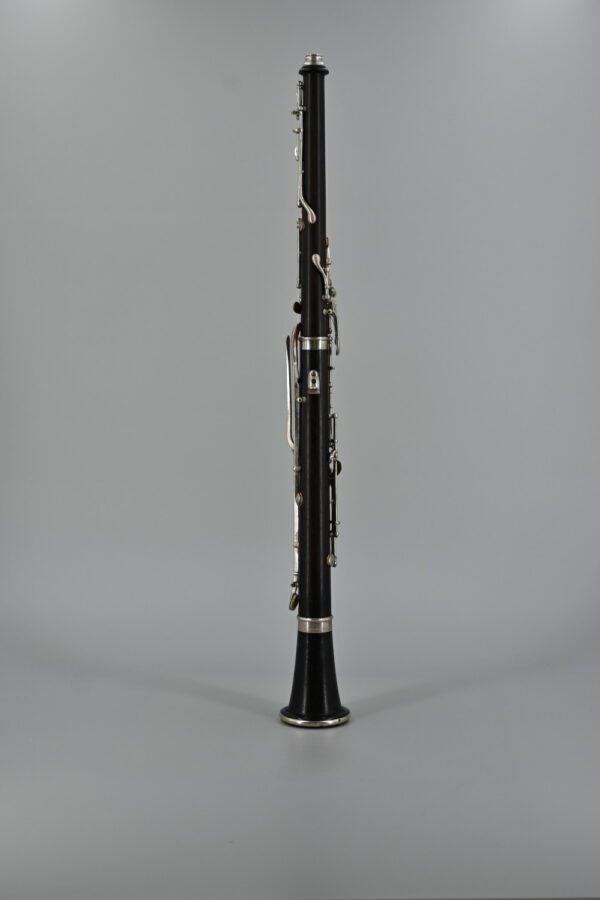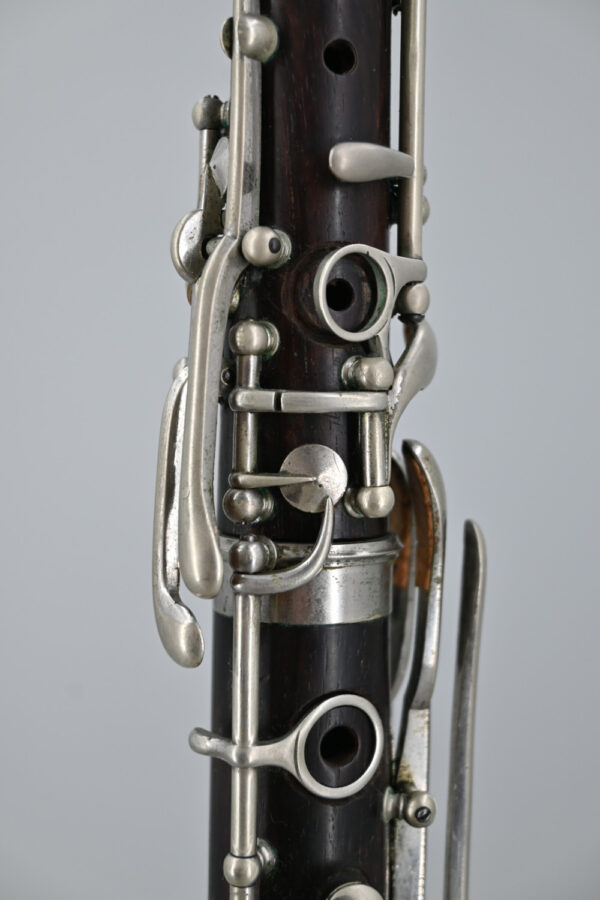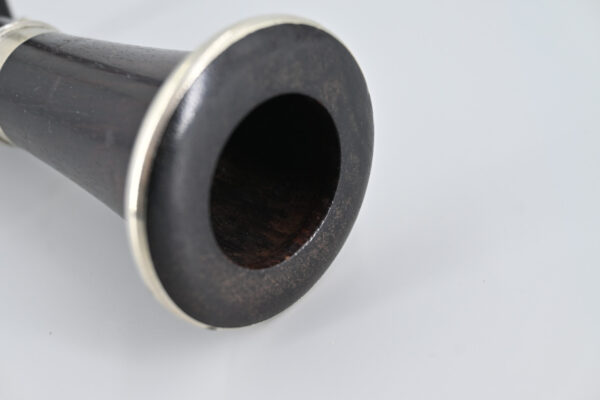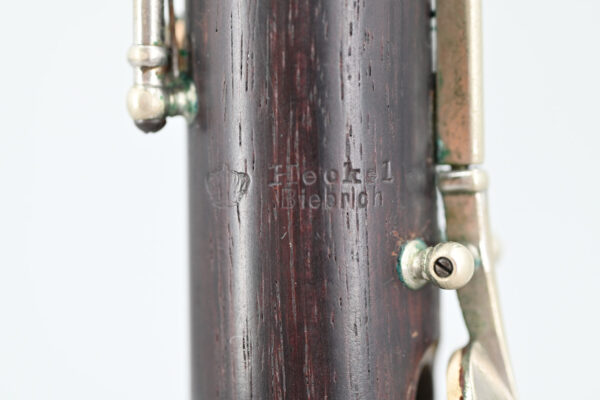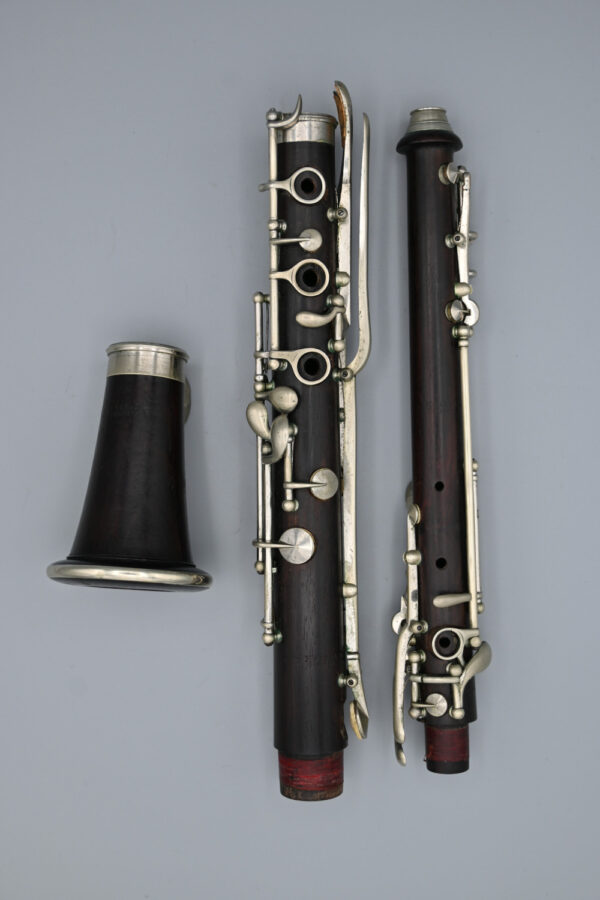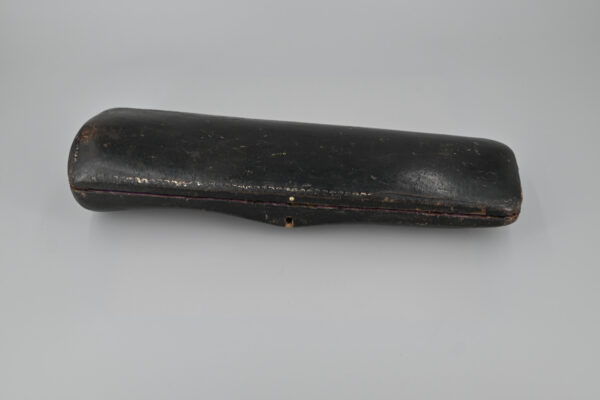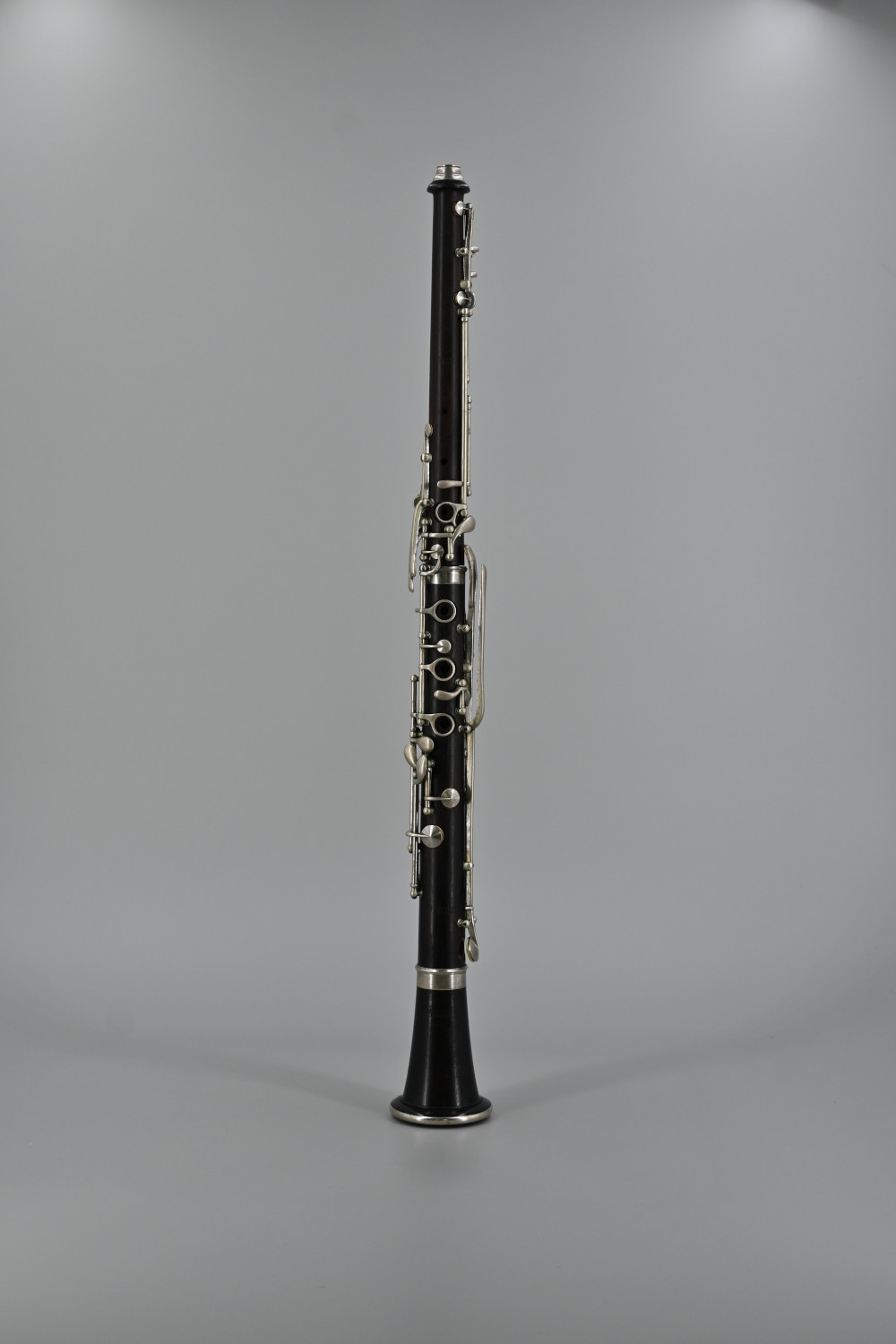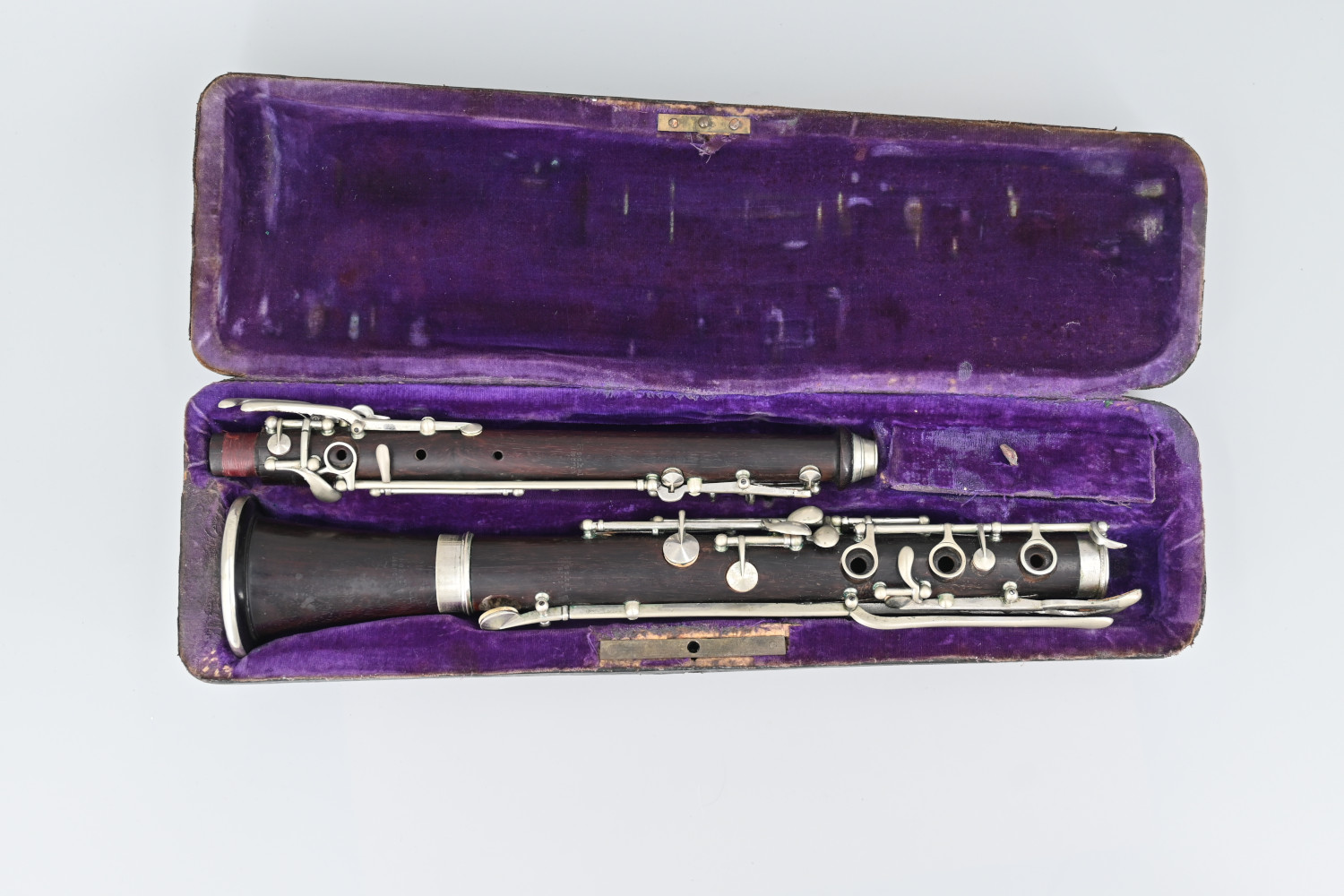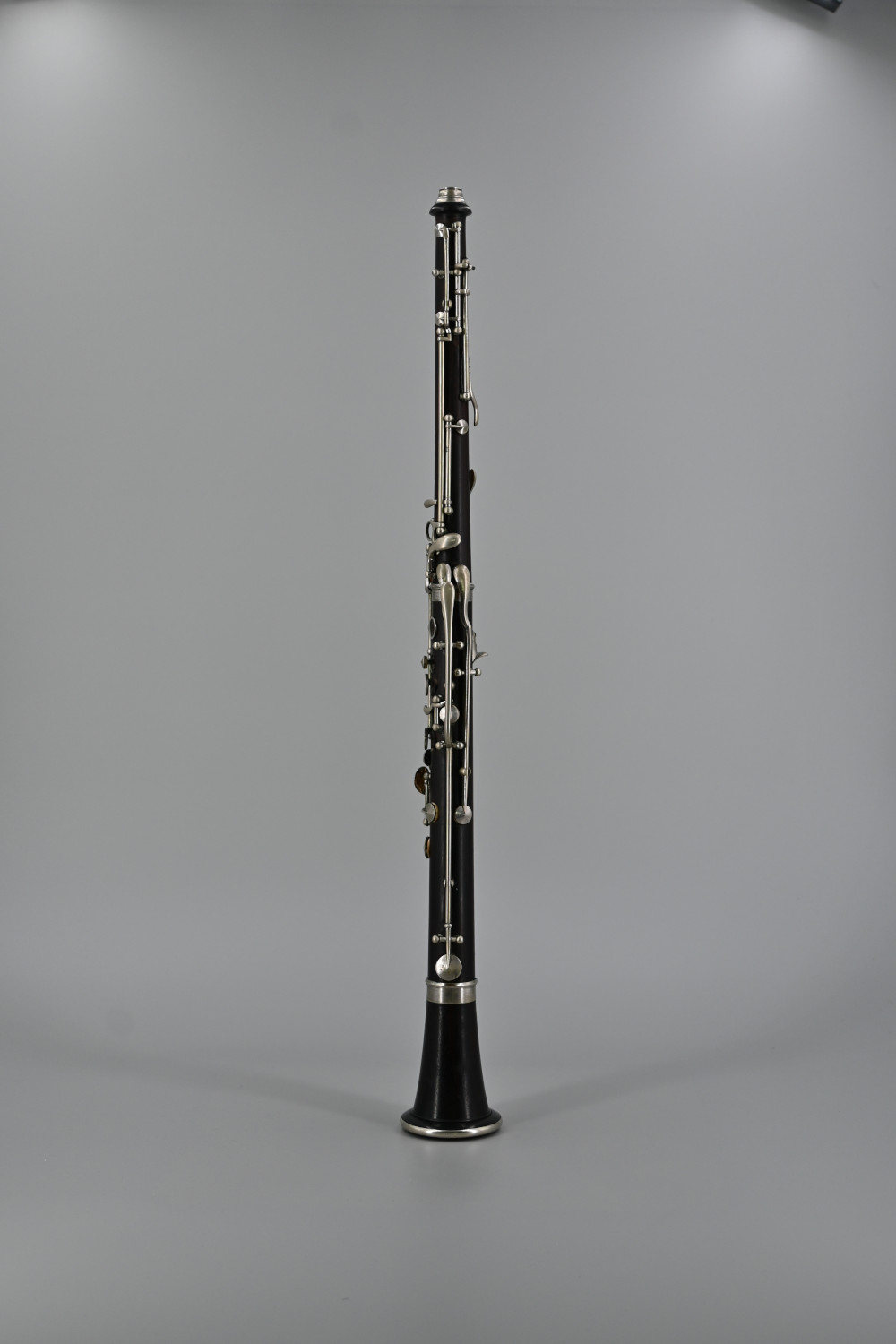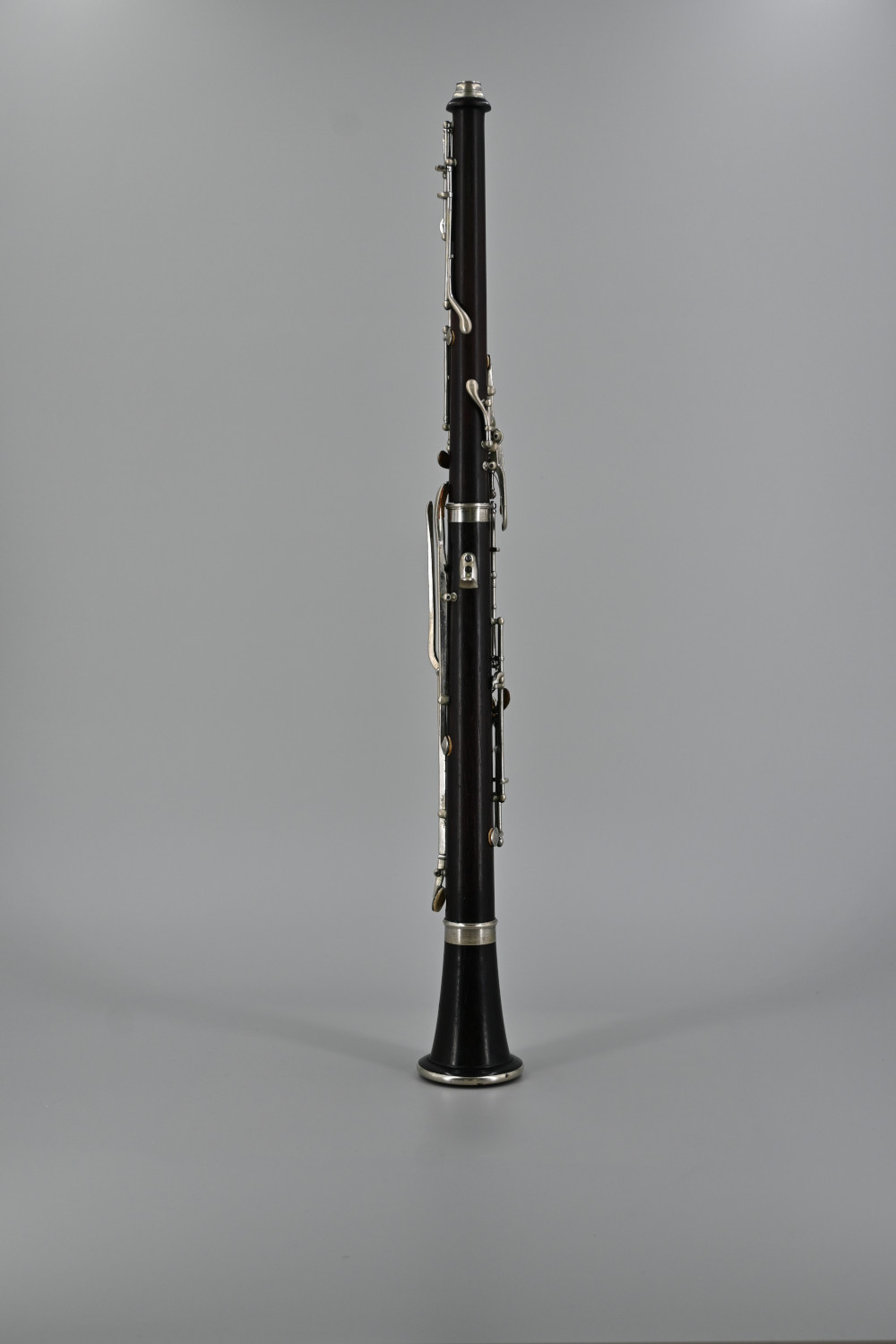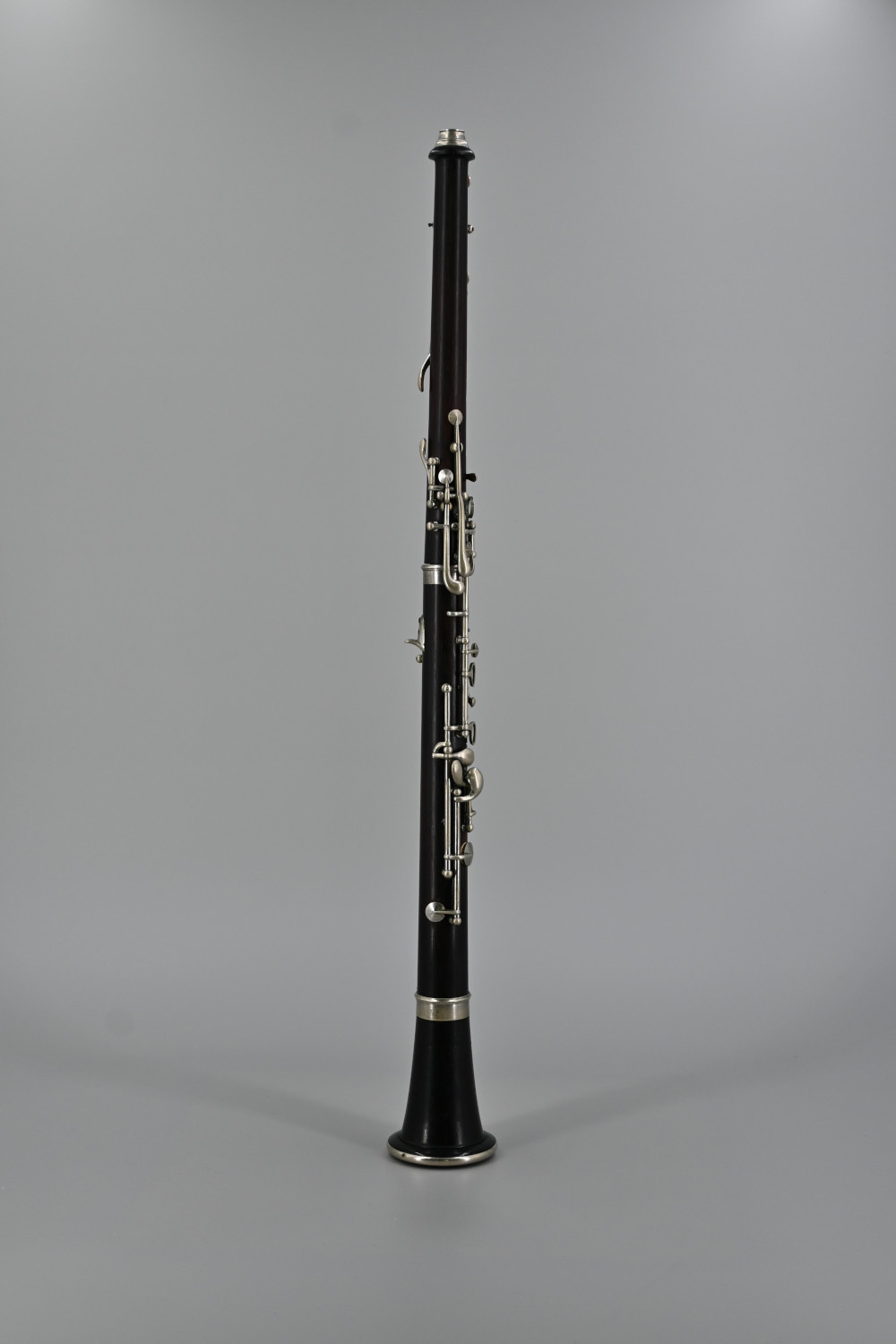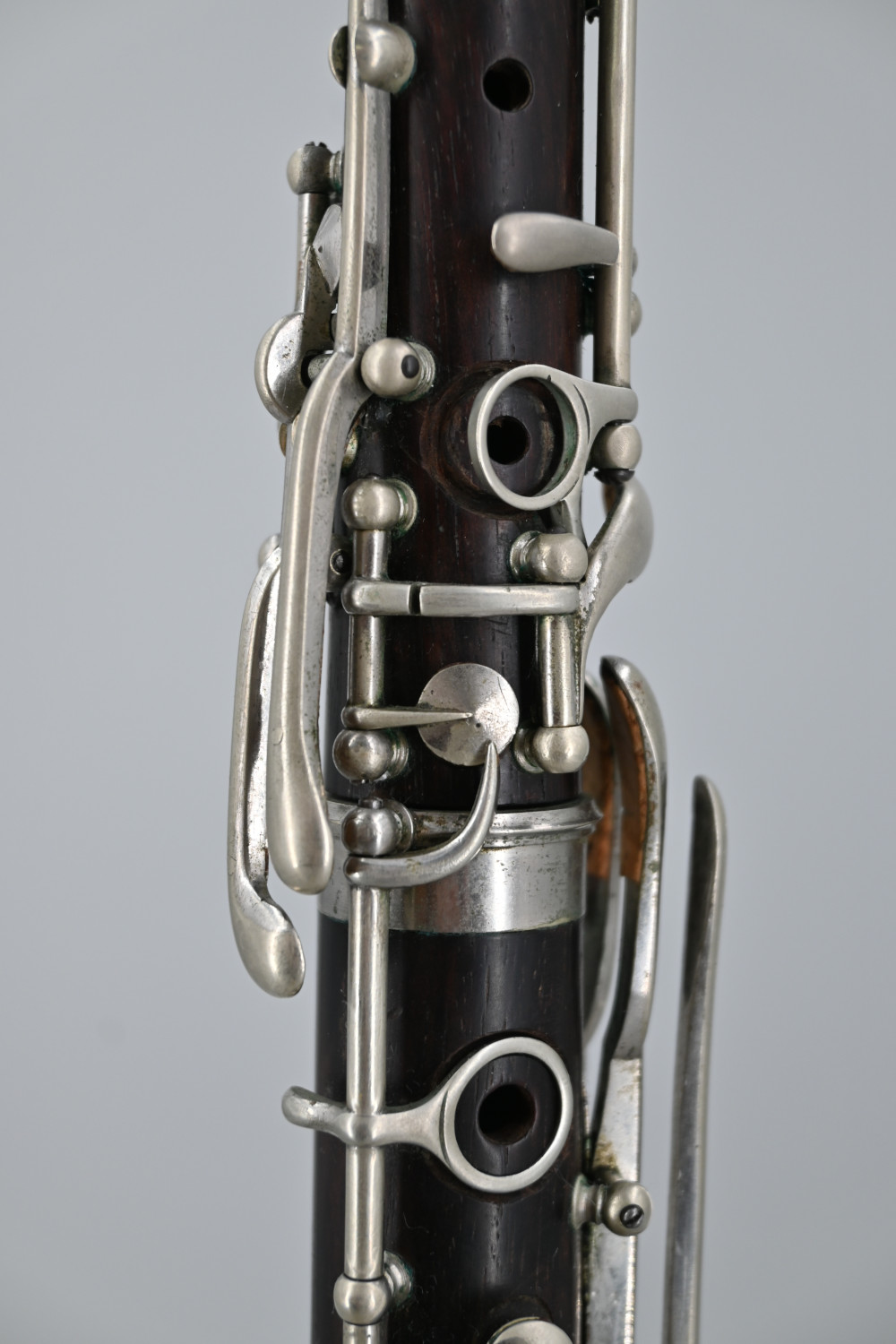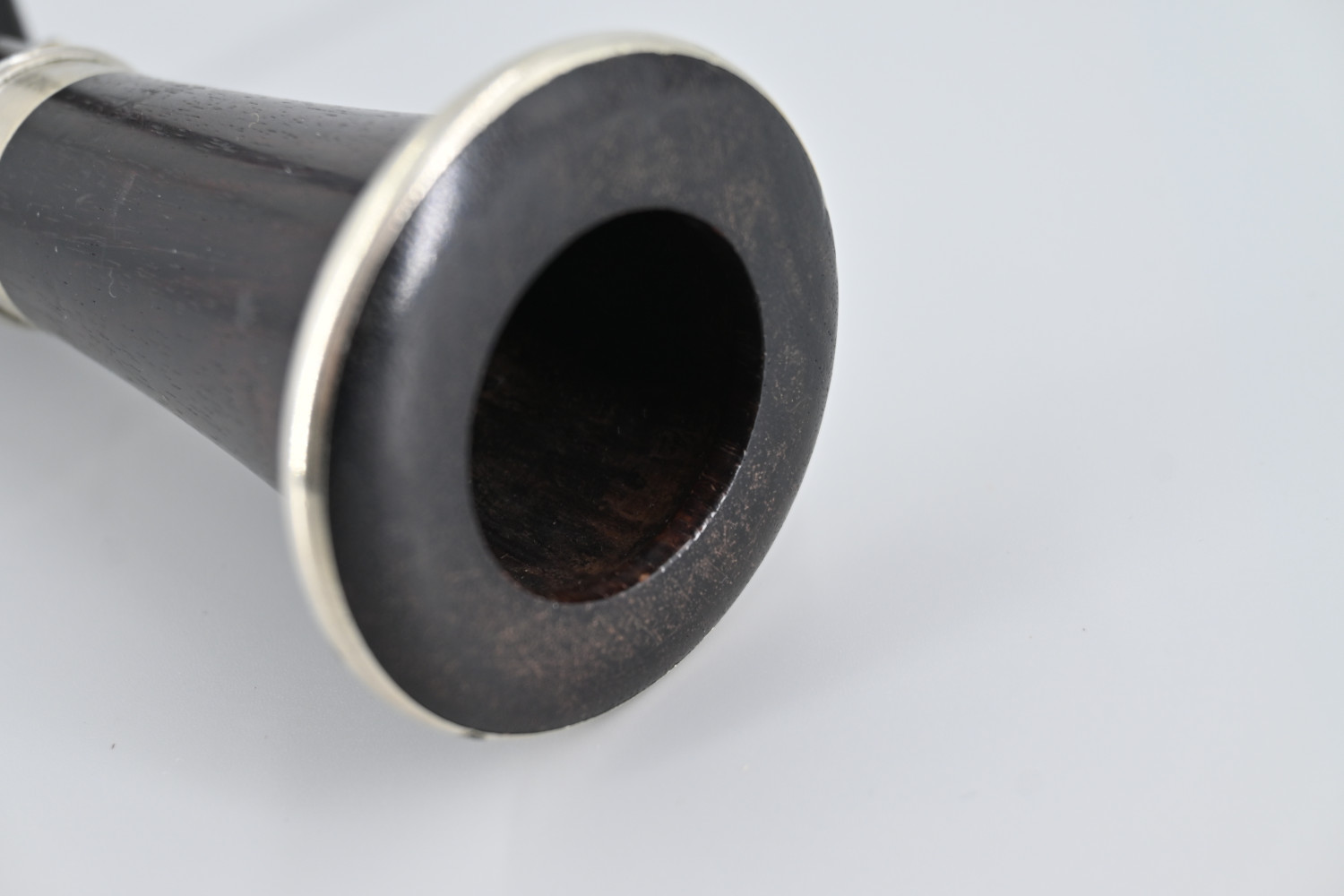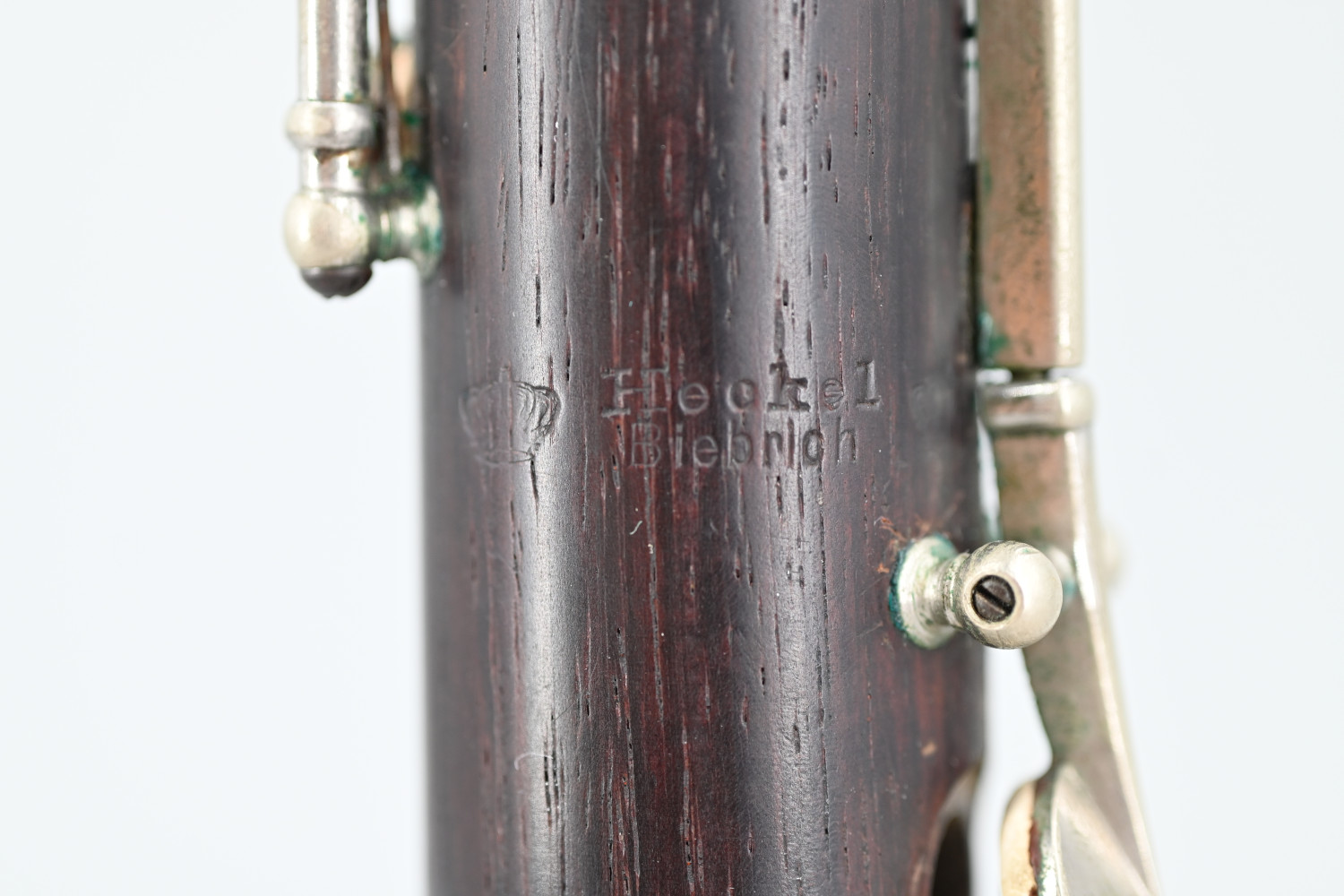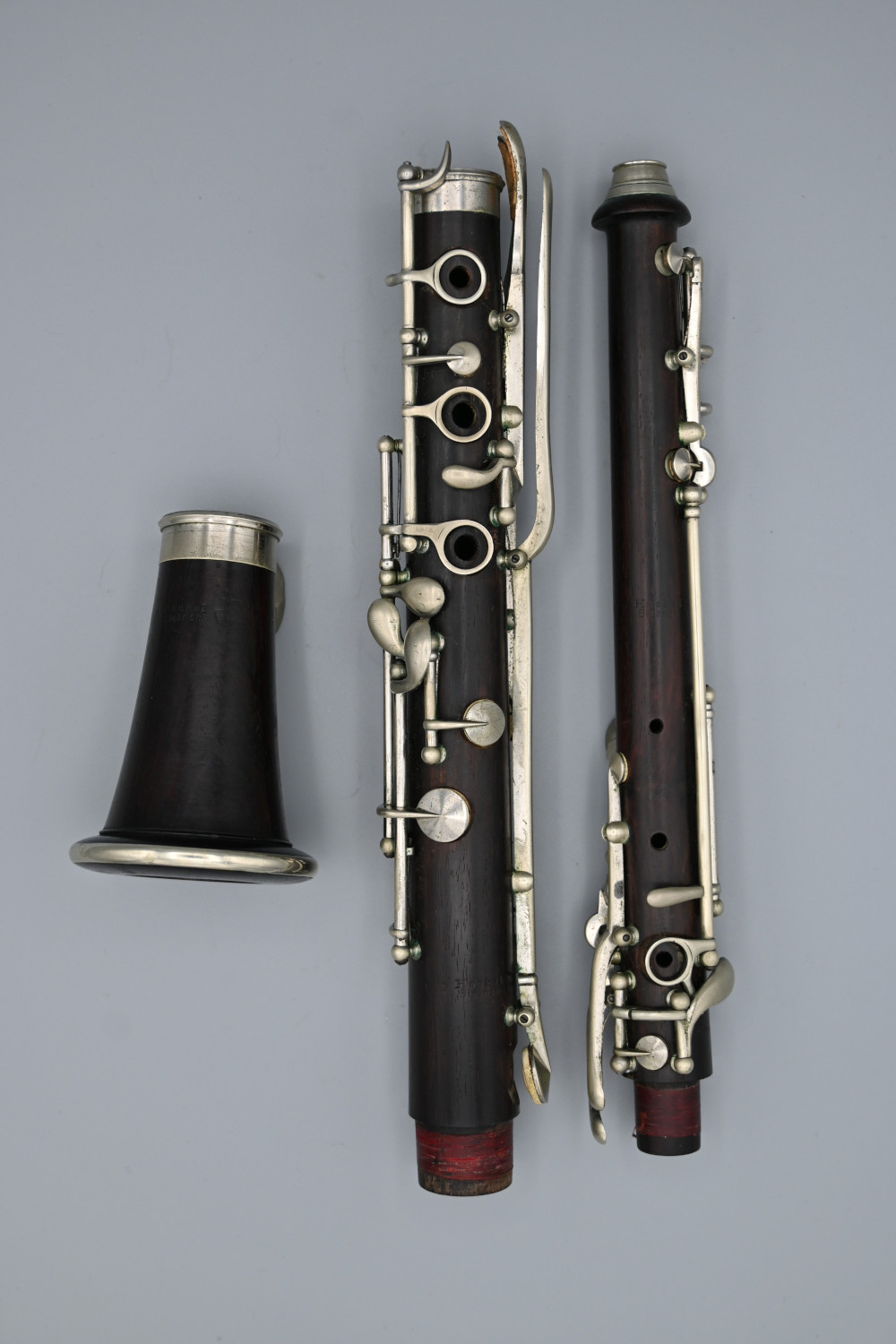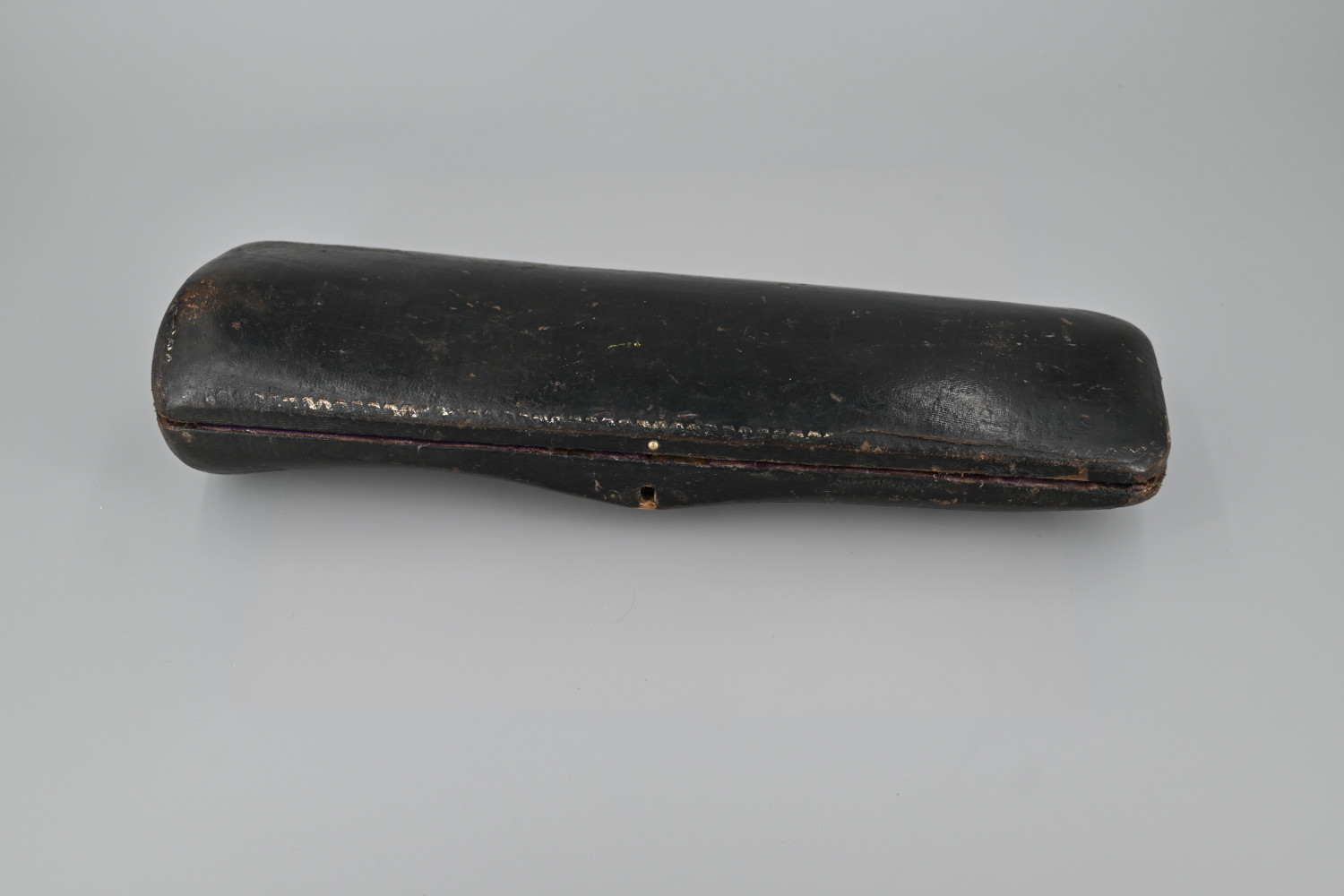 Oboe – HECKEL, Wilhelm
1.490,00 €
Category

Other woodwind

Maker

HECKEL, Wilhelm

Marks and inscriptions

[crown]
Heckel
Biebrich
[crown]
On all three parts

Period

1830-1900

Place of origin

Germany

Description

Palisander oboe by Wilhelm HECKEL

Materials

Palisander, nickel/German silver

Dimensions

Total length 546 mm
Weight 146 g
Weight with case 870 g

Condition

Sold as is for restoration

Accessories

Original case

Price (€)

€1,490.00

Ref

1049
Description
Oboe – Wilhelm HECKEL
The Heckel woodwind instrument making workshop is one of the oldest to survive today. It was founded by Johann Adam HECKEL (1812-1877) who was born in Adorf but moved to Biebrich near Wiesbaden. He was extremely successful making all sorts of instruments, including bassoons, contrabassoons, clarinets, clarinas, flutes, oboes, basset horns and English horns. 
show more

His son Wilhelm HECKEL (1856-1909), apprenticed with his father and then went to Dresden to learn brass instrument making from his uncle. In 1875, he was sent by his father to Brussels to work for E. ALBERT and then worked for the flute specialist Heinrich Friedrich MEYER (1814-1897). As the only surviving son, he should have taken over the business when his father died in 1877. But it seems there was a dispute on inheritance between Wilhelm and his brother-in-law, Fritz BAUMART, a court locksmith. The company went up for auction and it was acquired in the end by Wilhelm Heckel. From that point onwards, he began to number all the instruments that were produced, and so, the company continued.

This is a ring-keyed oboe with an automatic, octave mechanism made of nickel silver. The key mechanism is in order and no cracks are visible on the lovely palisander wood.  This oboe needs to be restored and brought back into playing condition.

show less
If you are interested in this product or need more information about it, please leave us a message using this form. We will get back to you shortly.