Conical ring-key flute – Julius Max BÜRGER
admin
This sensational conical ring-key flute was fully restored by master woodwind instrument makers. The instrument is crafted in gorgeous Cocuswood with nickel/German silver ring keys and rings. It plays at a pitch of a=440Hz. Furthermore, it was supplied in a brand-new, leather-covered wooden case which was designed especially for this particular flute.
Julius Max BÜRGER (1844-after 1921) had extensive experience of making conical ring-flutes, having completed a total of twelve years as an apprentice and journeyman in several woodwind instrument workshops across Europe, including time at the workshop of Boehm & Mendler. He became one of the leading European flute makers of the romantic period, with great orchestras including those of Gustave Mahler and Anton Bruckner among his clientele.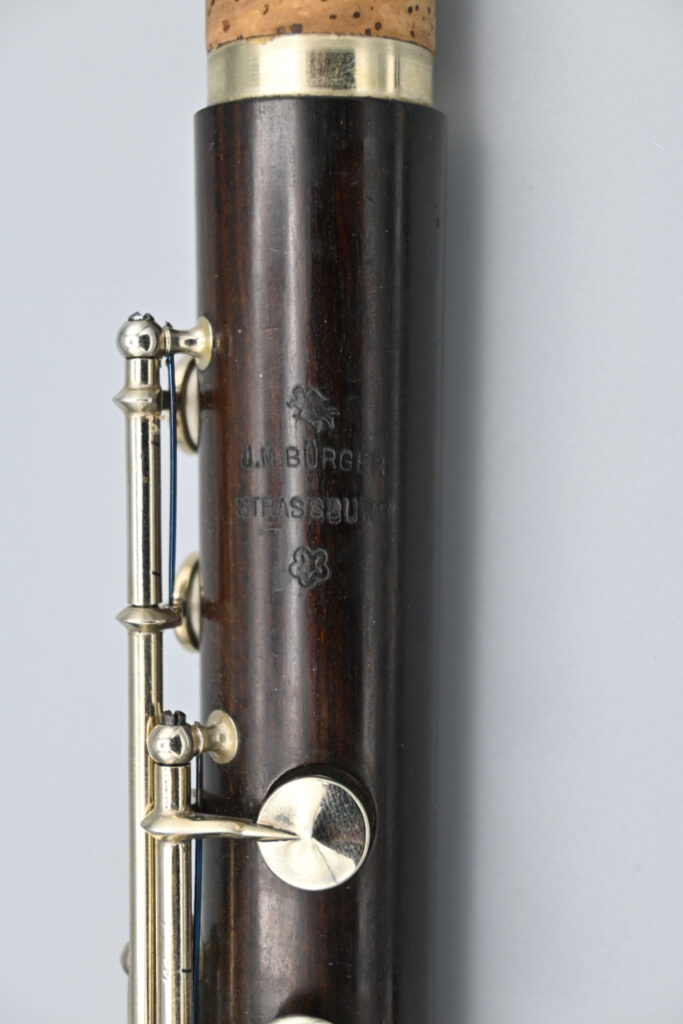 Julius Max would have made this instrument sometime around 1890 after he had taken over the workshop of Jean Chrétien ROTH in 1881.
It has a powerful and very colourful sound with extremely good intonation. Flutes made by BÜRGER are arguably the best conical ring-key flutes that were made. They are an extremely sought-after item today.