Flute – KRAUS, Anton
admin
This spectacular, naturally figured, boxwood romantic flute was made by the woodwind and brass instrument maker, Anton KRAUS (1813-1901).
Anton KRAUS was born in 1813 in Eger which was the German name for the town of Cheb in the Czech Republic. He started working for the bassoon maker Wenzel HORAK in Prague. In 1848, he began work as a journeyman for Johann Martin FENEBERG (1806-1841) in Augsburg in Bavaria, Germany.  FENEBERG died a premature death at the age of 35 leaving behind his widow and successor Katharina. Anton KRAUS was granted a licence to marry Katharina in 1848 and a further licence to be a woodwind instrument maker – a two-in-one transaction!
From 1864 he worked under the company name 'A. Kraus & J. Schmidt'. Then in 1883, he gave up his instrument maker licence and died in 1901.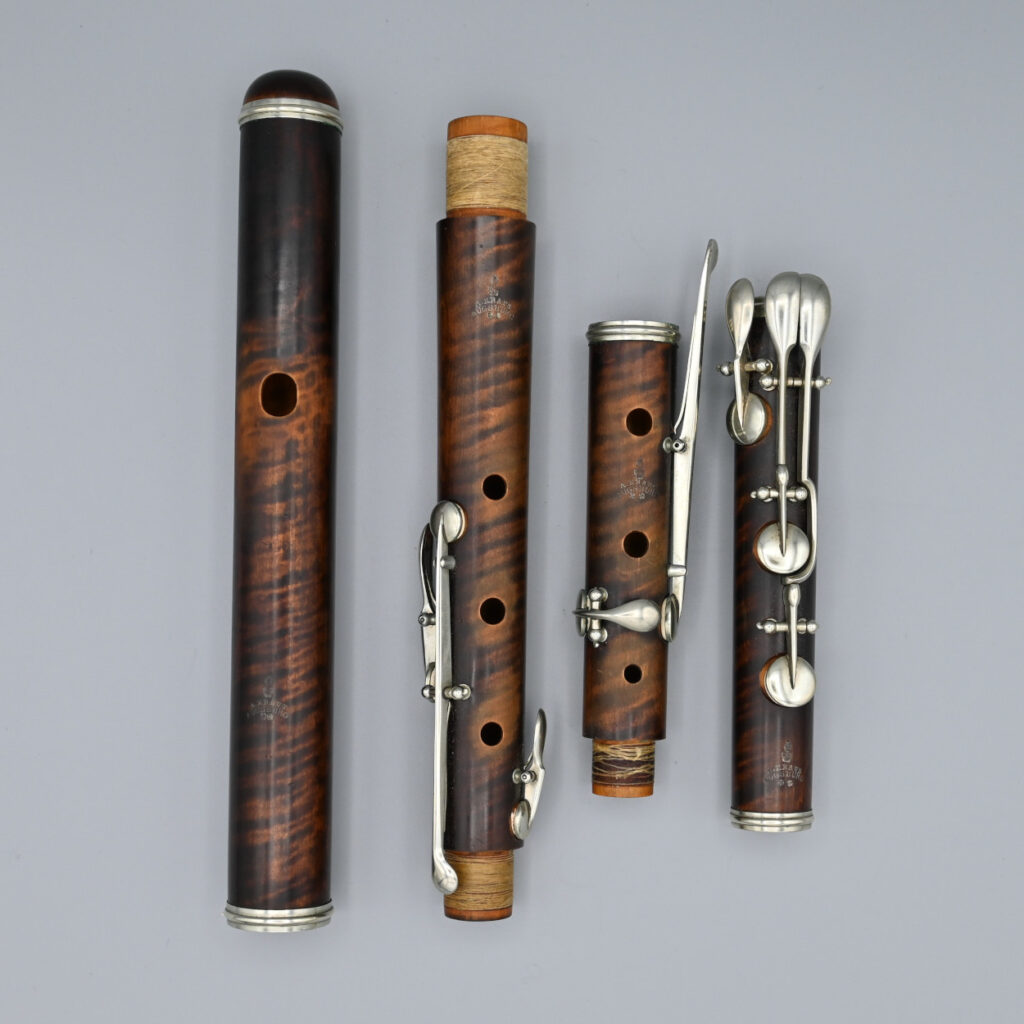 This four-part flute is made from very specially selected boxwood with a natural figured/flamed grain. The surface is stained, so the grain is even more striking and prominent.
The instrument has the typical eight keys of that time and is in almost perfect playing condition. It is pitched at around a=444 Hz. It was made perhaps around 1850, and is stamped on all four parts. The keys are made from German/nickel silver, which was very common at that time. It does have a small repaired hairline crack in the head joint, but this has no effect on its playing or performance. The pads themselves may be in fact original to the instrument, as well as the tenon threads too.
Although the flute has not been restored, it displays excellent playing qualities with a very shiny, bright and colourful tone.