Third flute – STENGEL
admin
This third flute was made by the Bavarian maker Johann Samuel STENGEL (1771-1826). Johann Samuel was the first in a generation of woodwind instrument makers in the business for around 100 years in total. Johann Samuel was born in 1771 in Döhlau/Hof (about 60 kms from Bayreuth) and was a horn and bone turner. He moved in 1805 to Bayreuth and became a woodwind instrument maker. He was an extremely successful and highly regarded craftsman and had his workshop in his house alongside his son, Johann Simon STENGEL (1803-1885) and four assistants.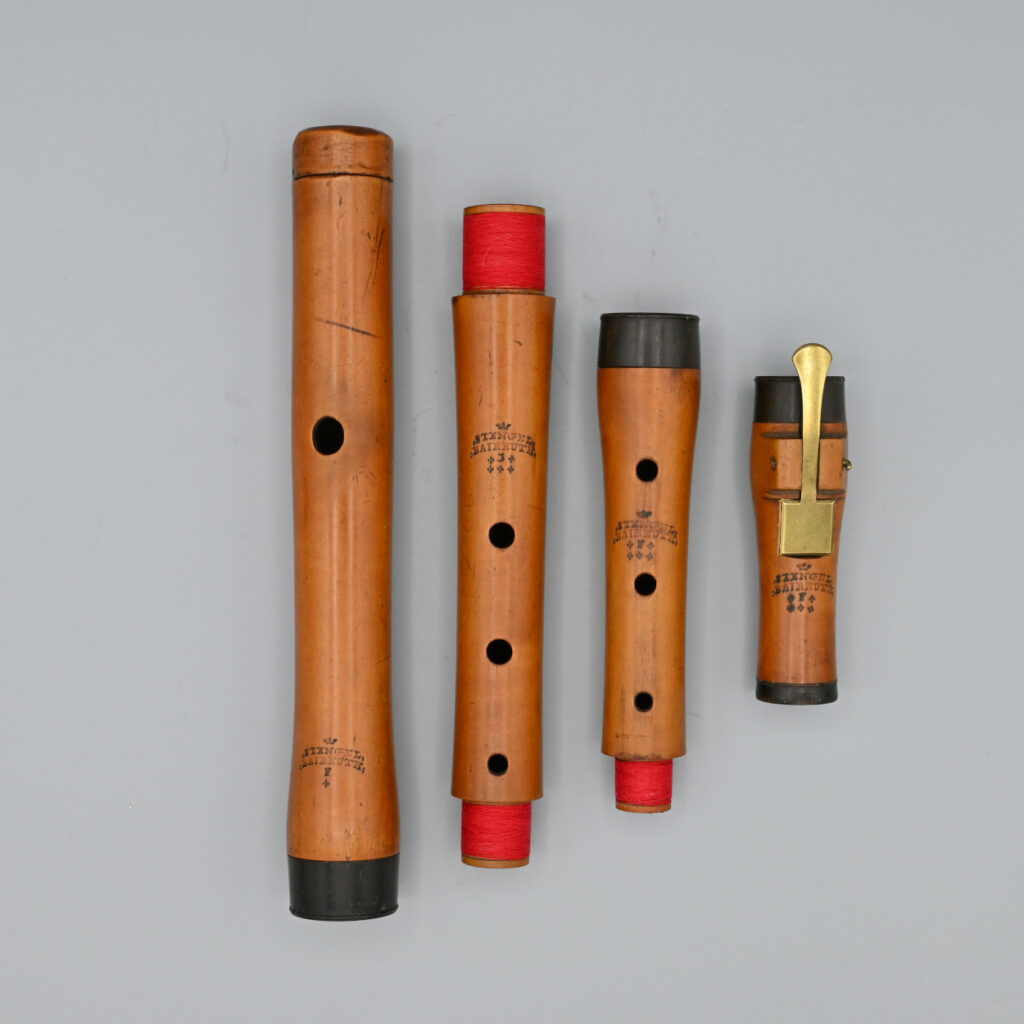 This interesting flute can be dated to around 1820. It is made of boxwood which over so much time has acquired a beautiful honey-yellow colour. It has horn rings and a brass key. The form or shape of the foot joint is very typical for early Stengel instruments: it gains diameter towards the end of the foot. This lends the instrument an extremely elegant appearance. Despite being over 200 years old, the instrument still plays at a pitch of slightly lower than a=440 Hz. 
It is third flute, which means that it is a third higher in pitch than a regular flute. It is marked with 'F' because when all the toneholes are covered, the instrument plays an F. This is three notes higher than a regular flute (D) and the reason why there is a '3' on the middle joint. Third flutes could be employed for wind music and were easily combined with brass instruments which are normally pitched in B-flat.
The flute is in good condition for its age. The embouchure seems to be original and unchanged. No cracks are visible in the wood. One horn ring is cracked and the cap on the head joint may be not original, but it is from that period of time.