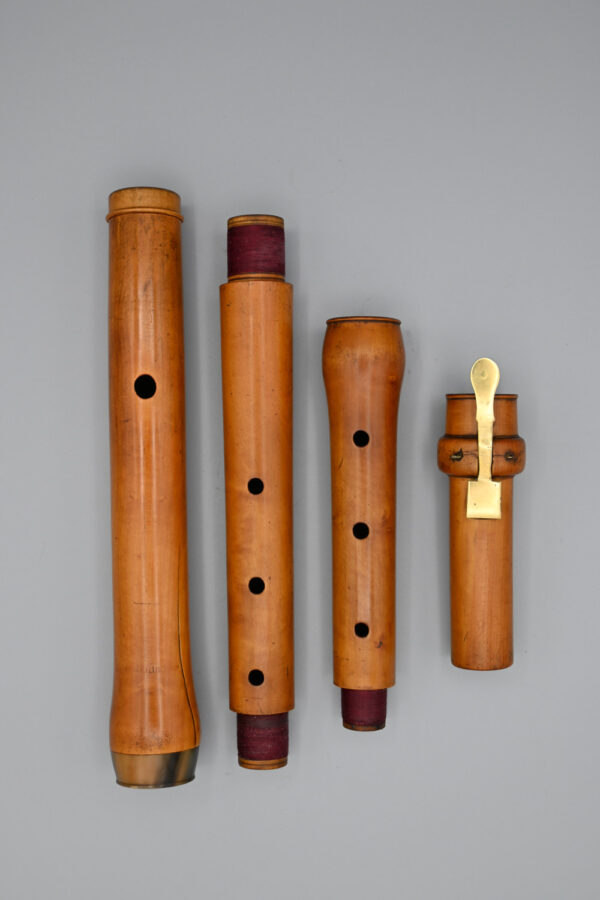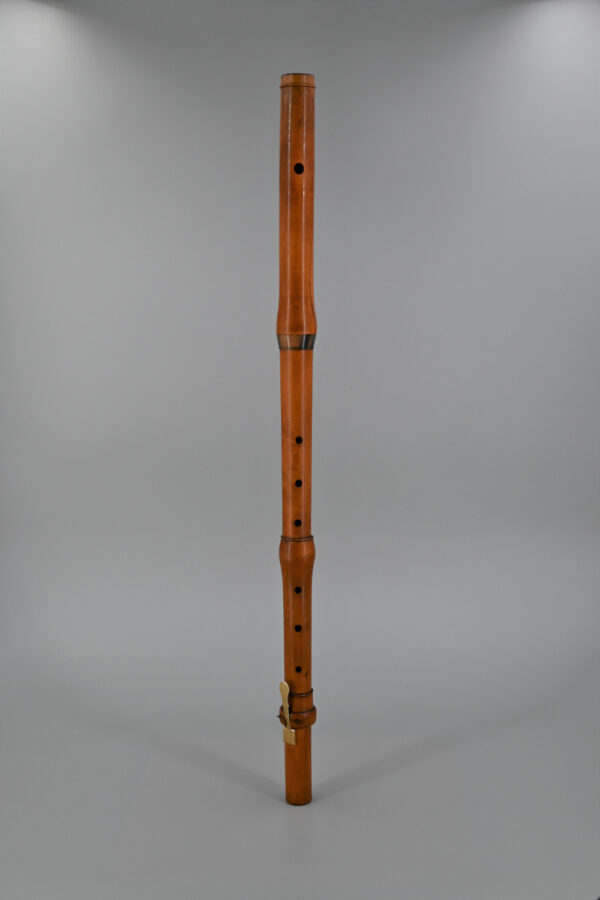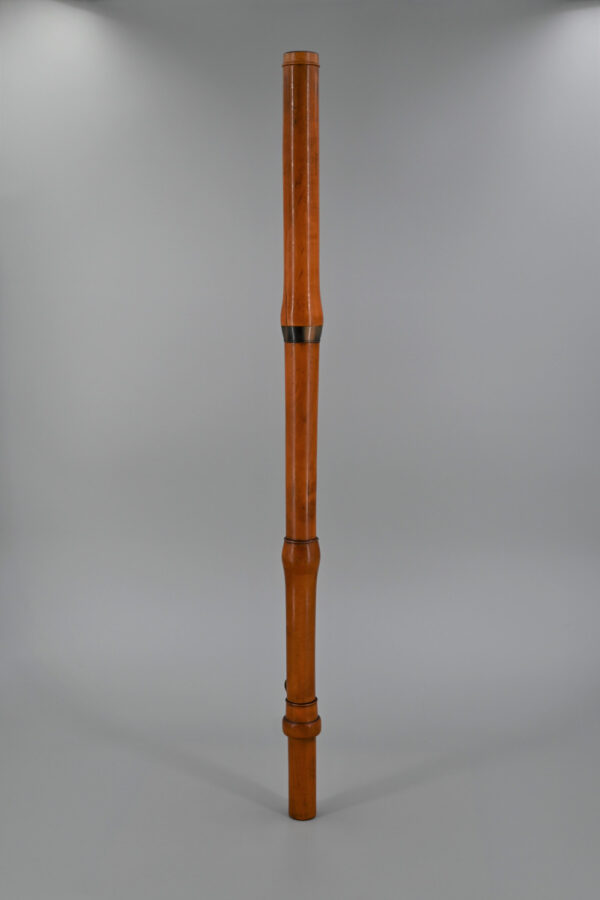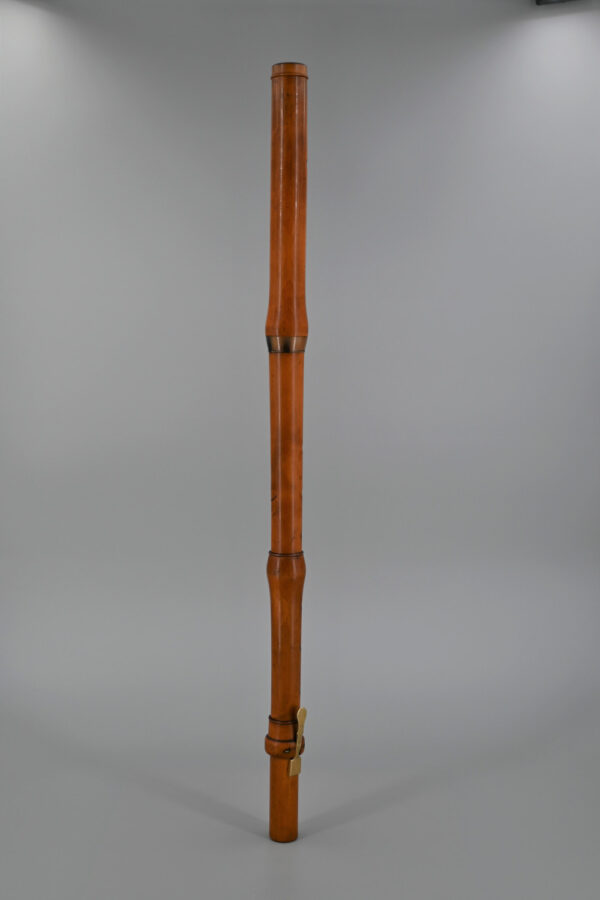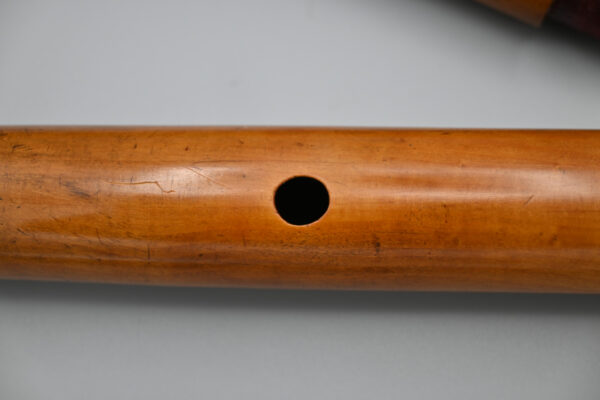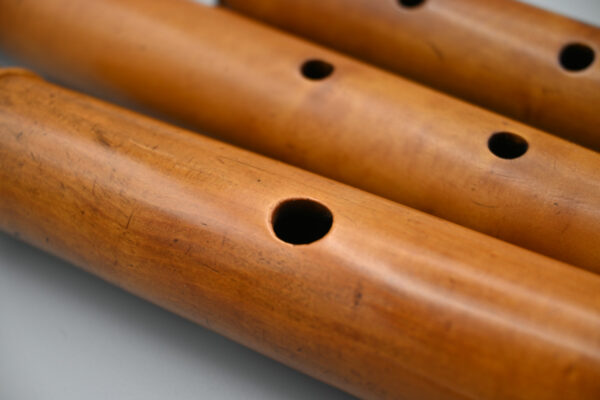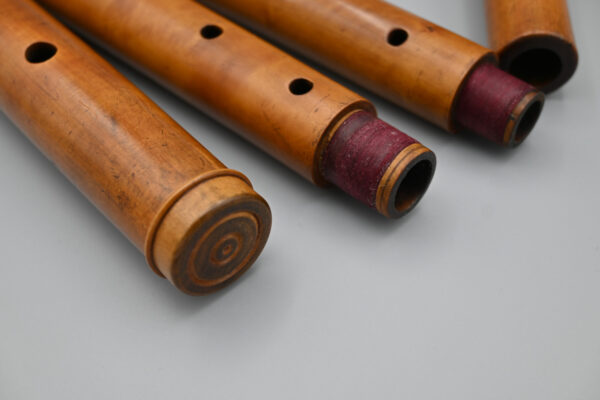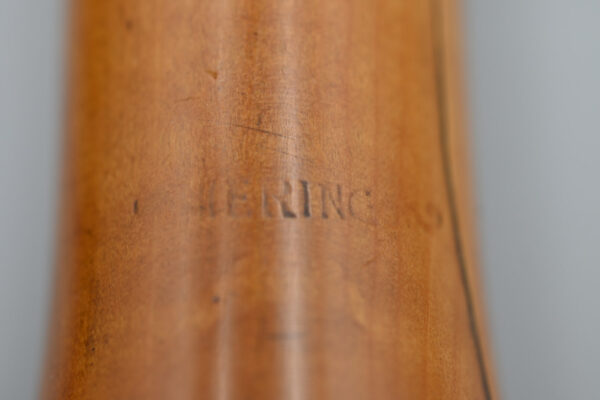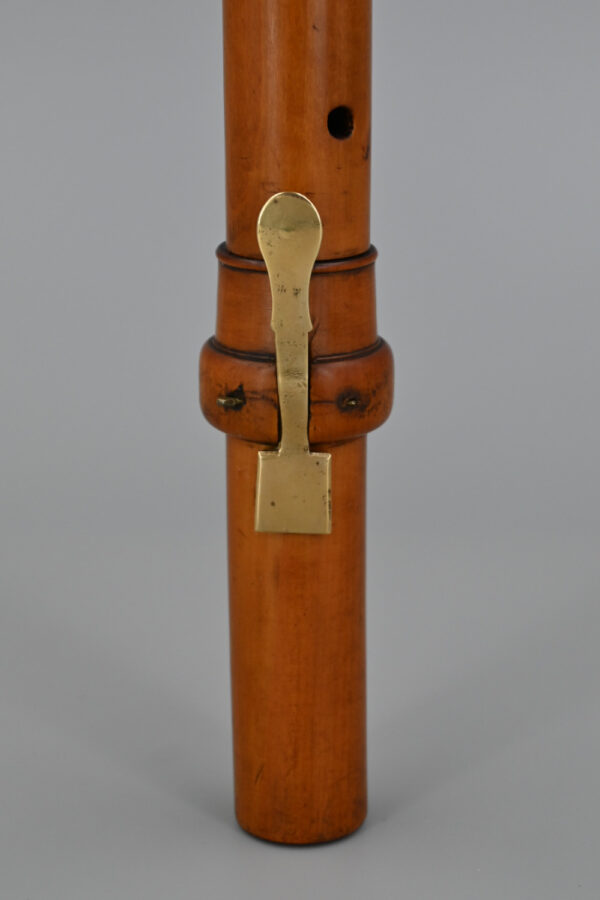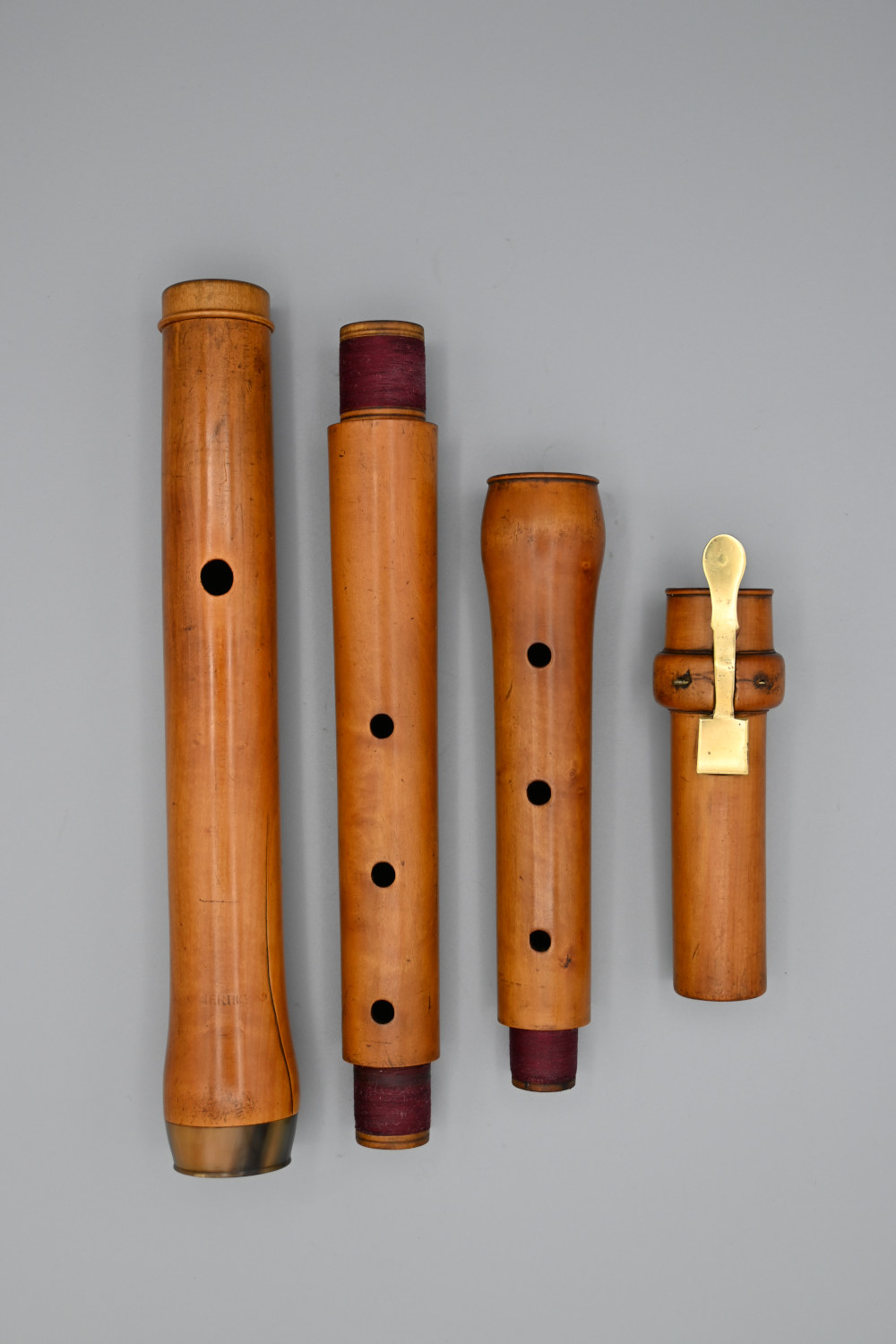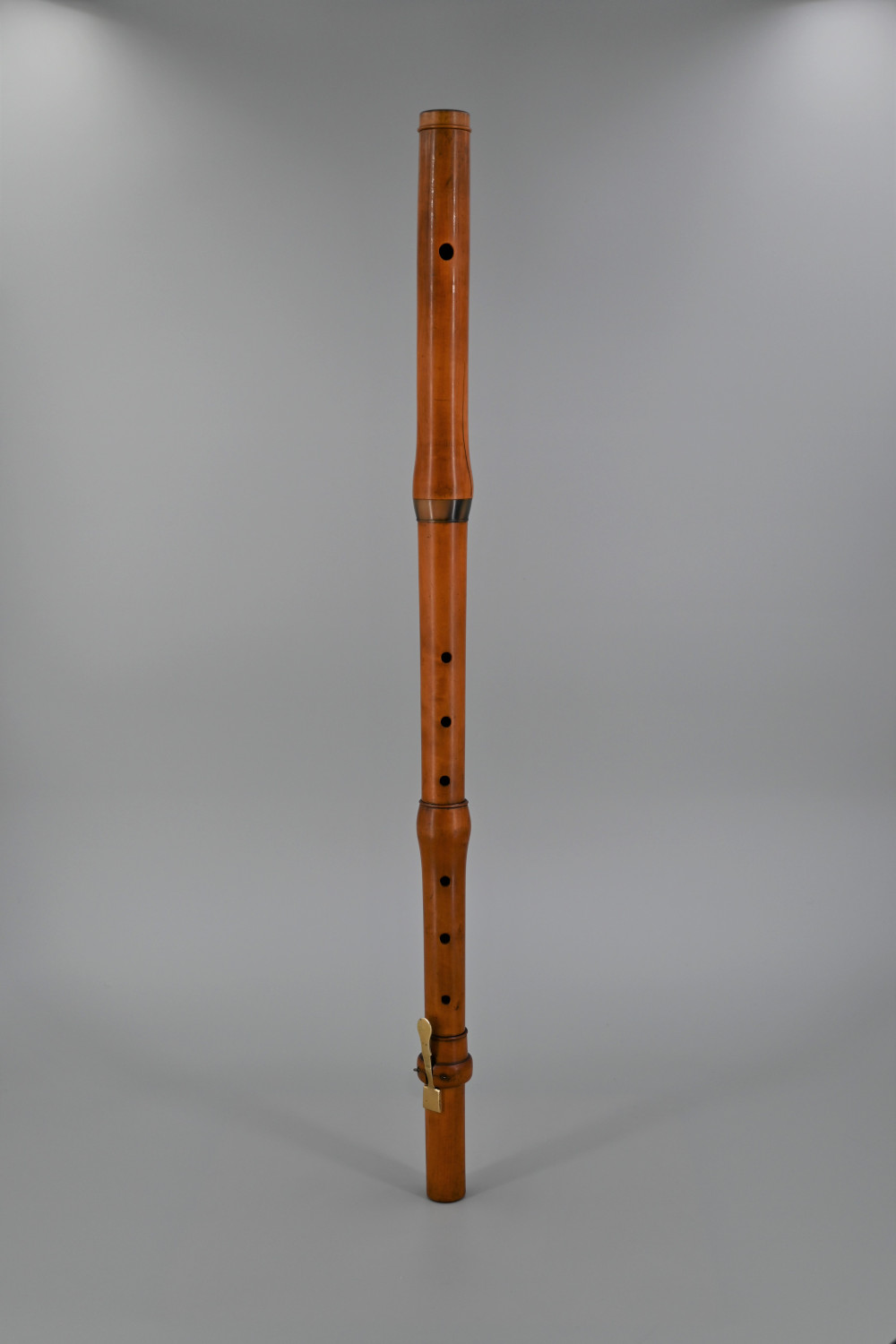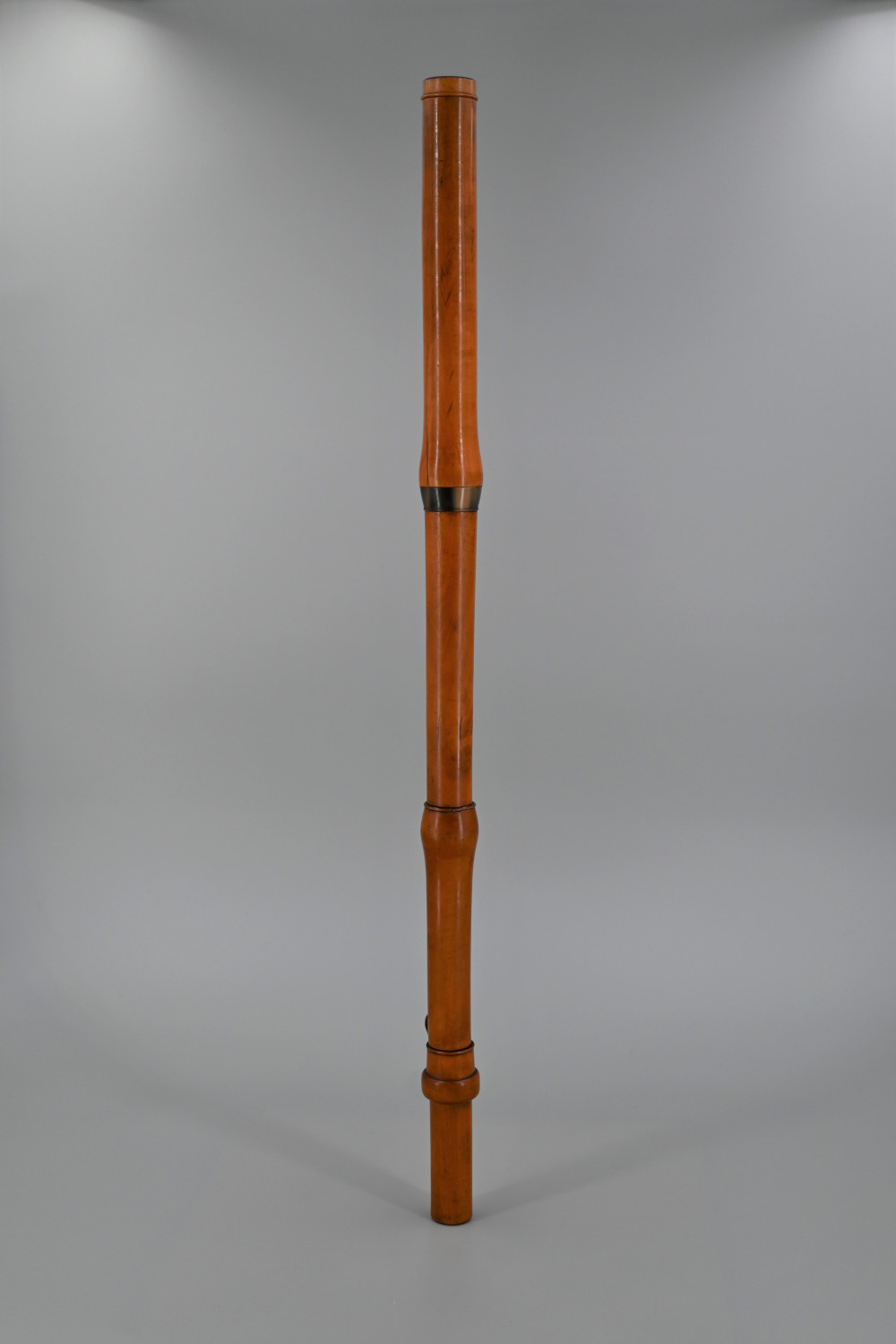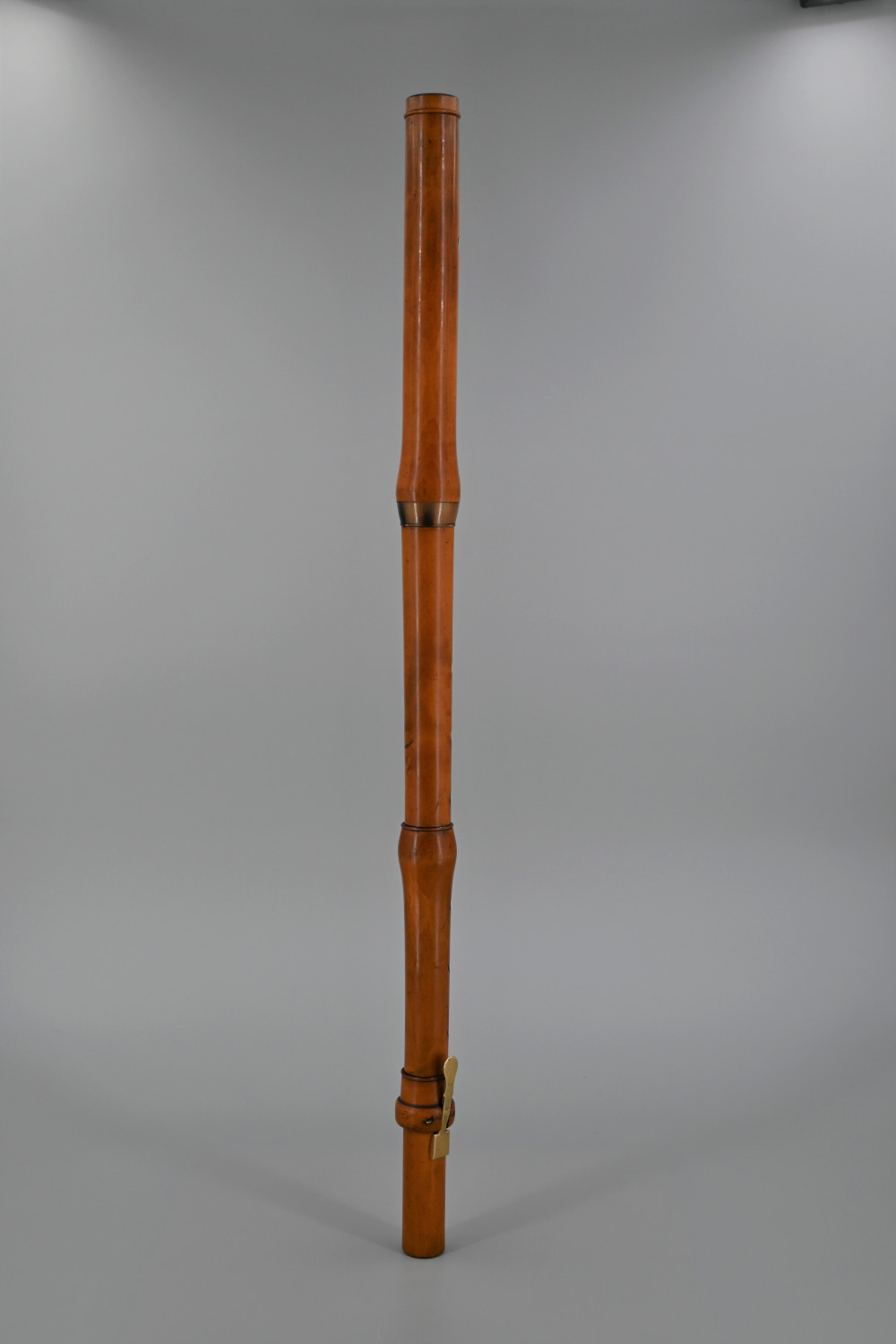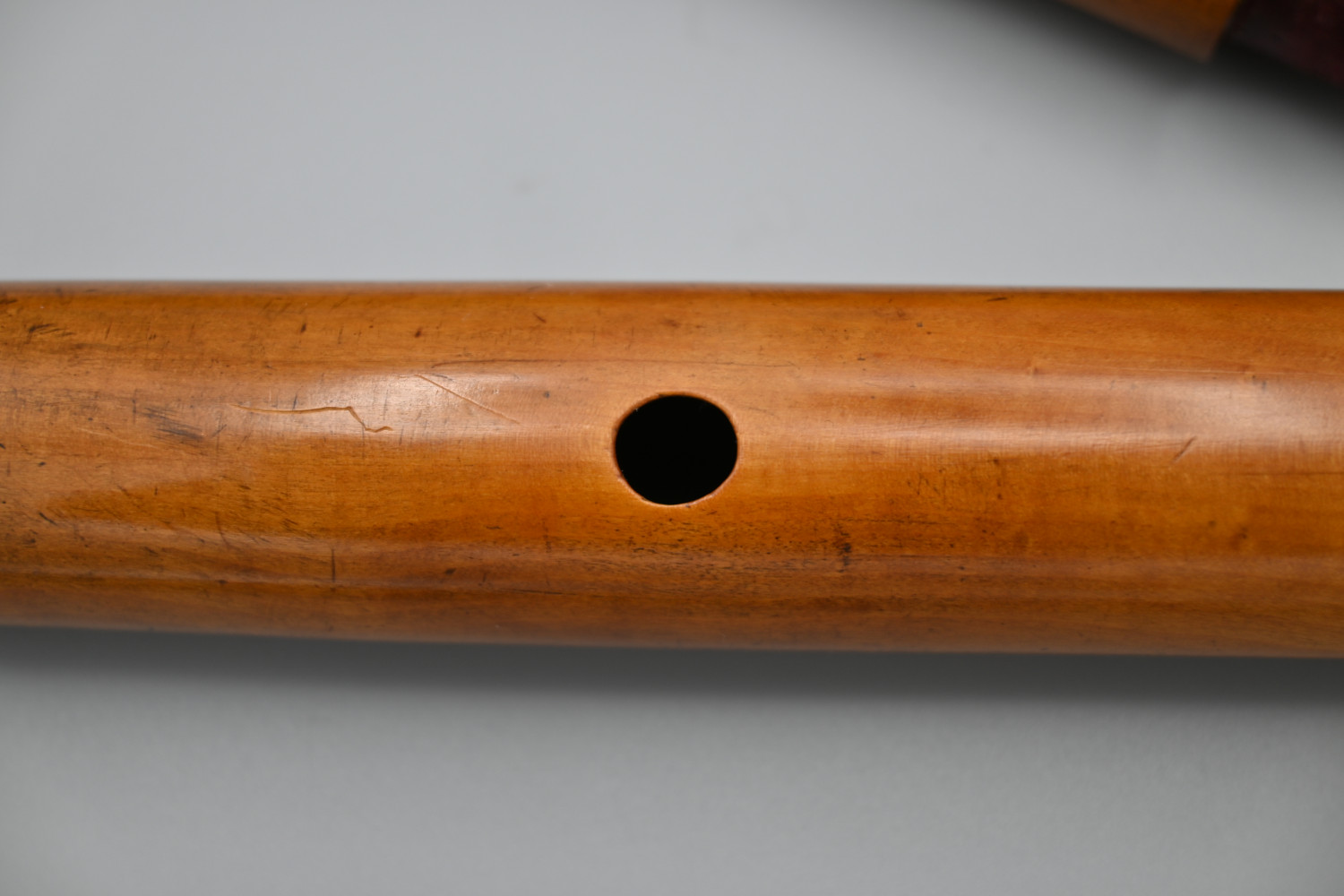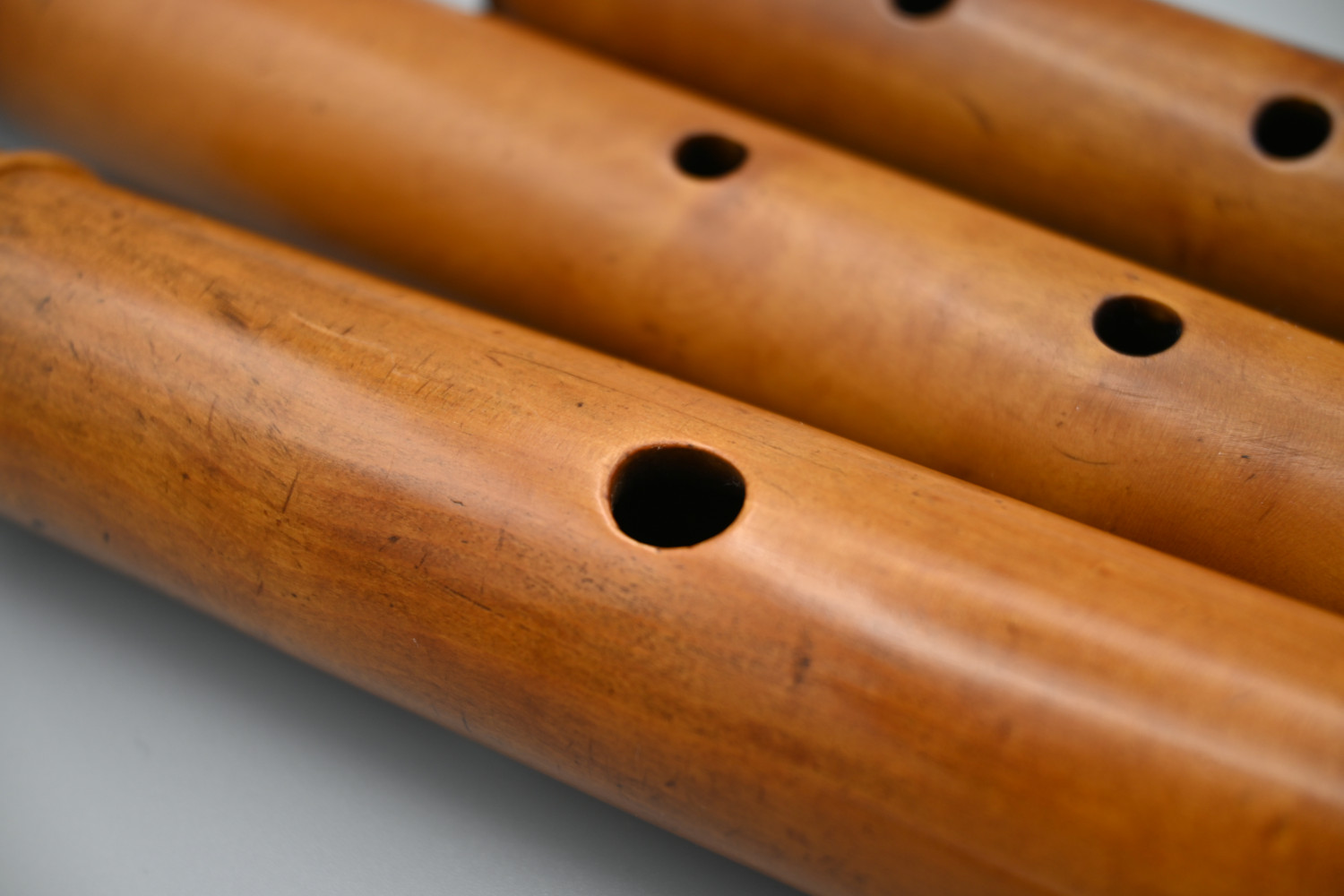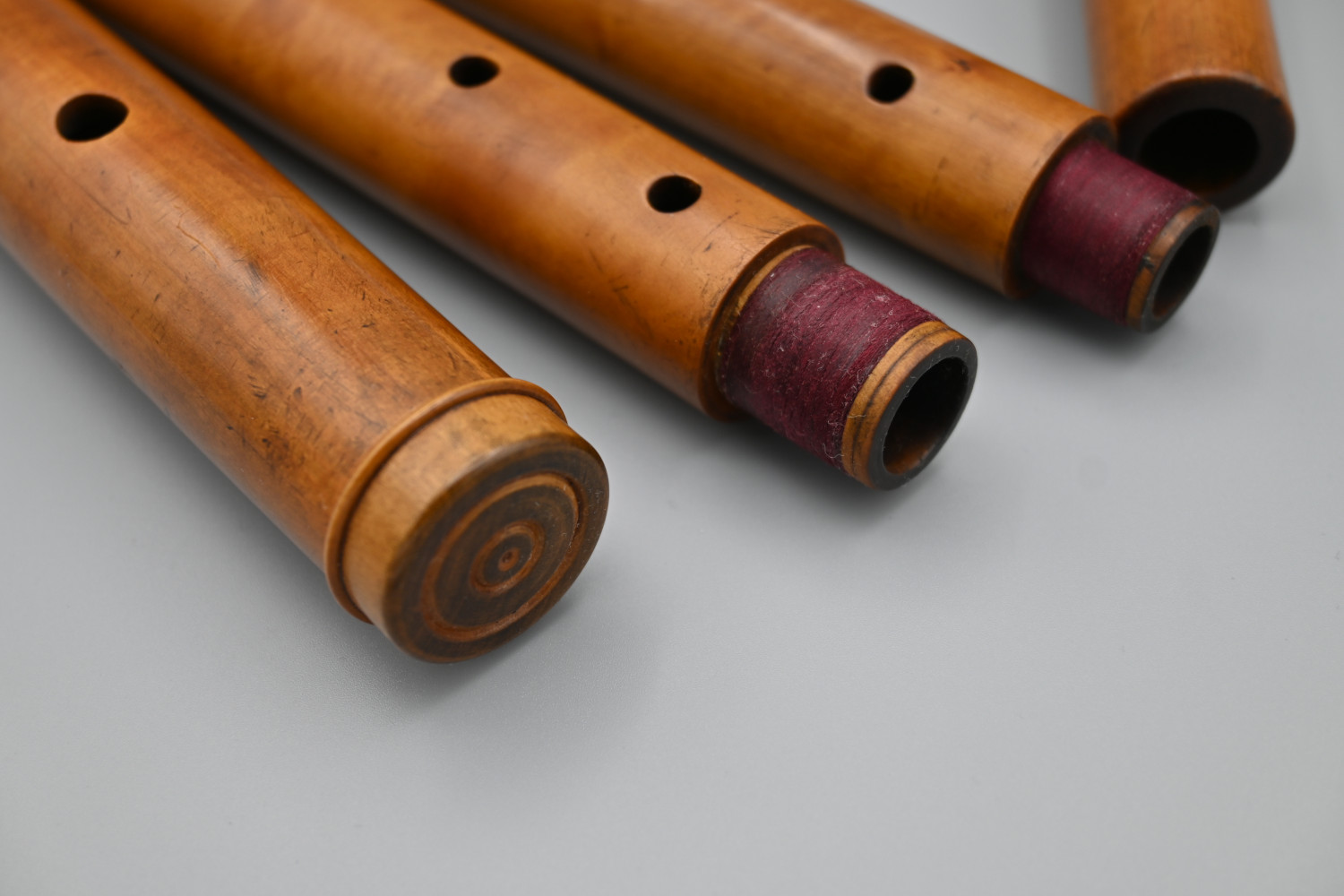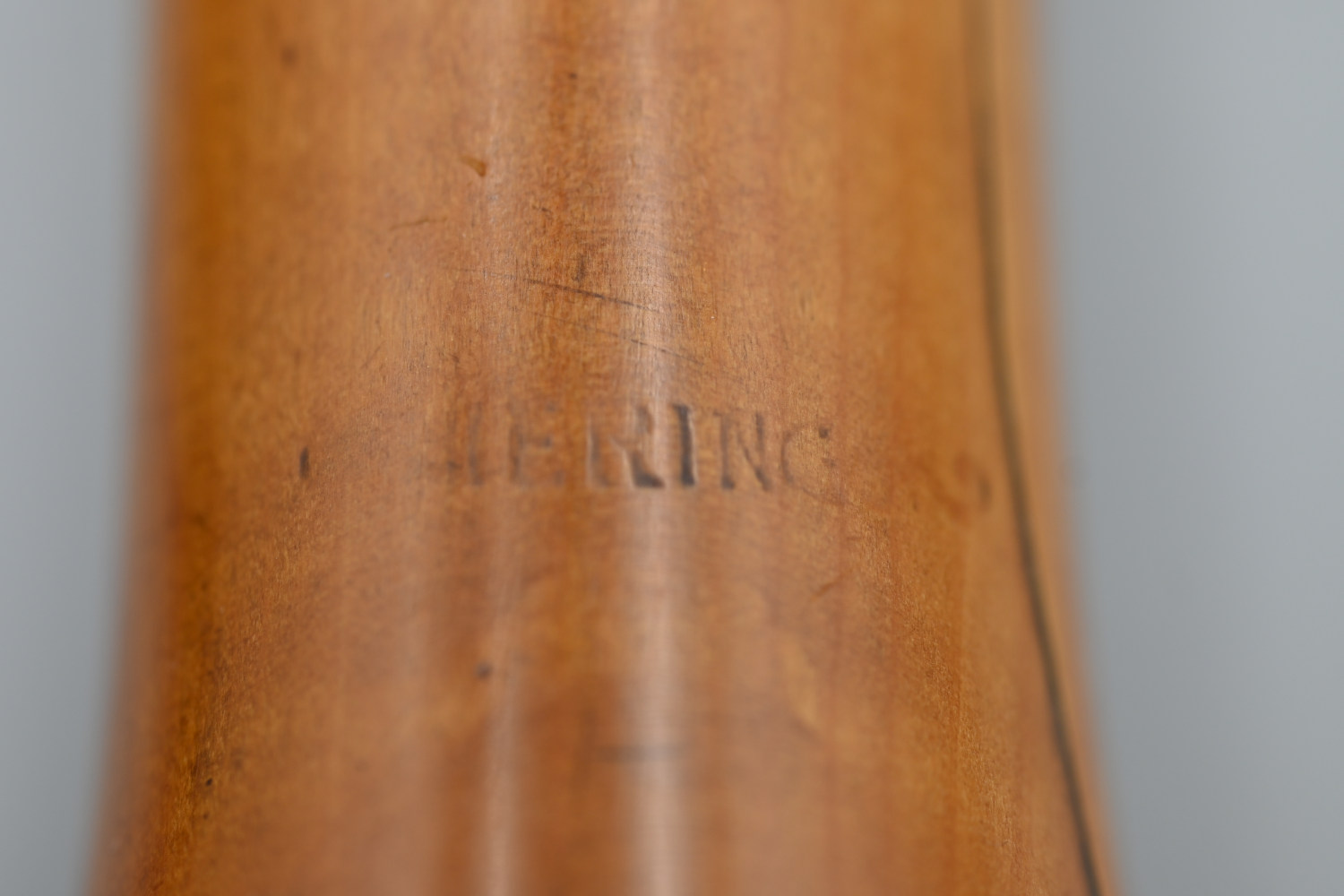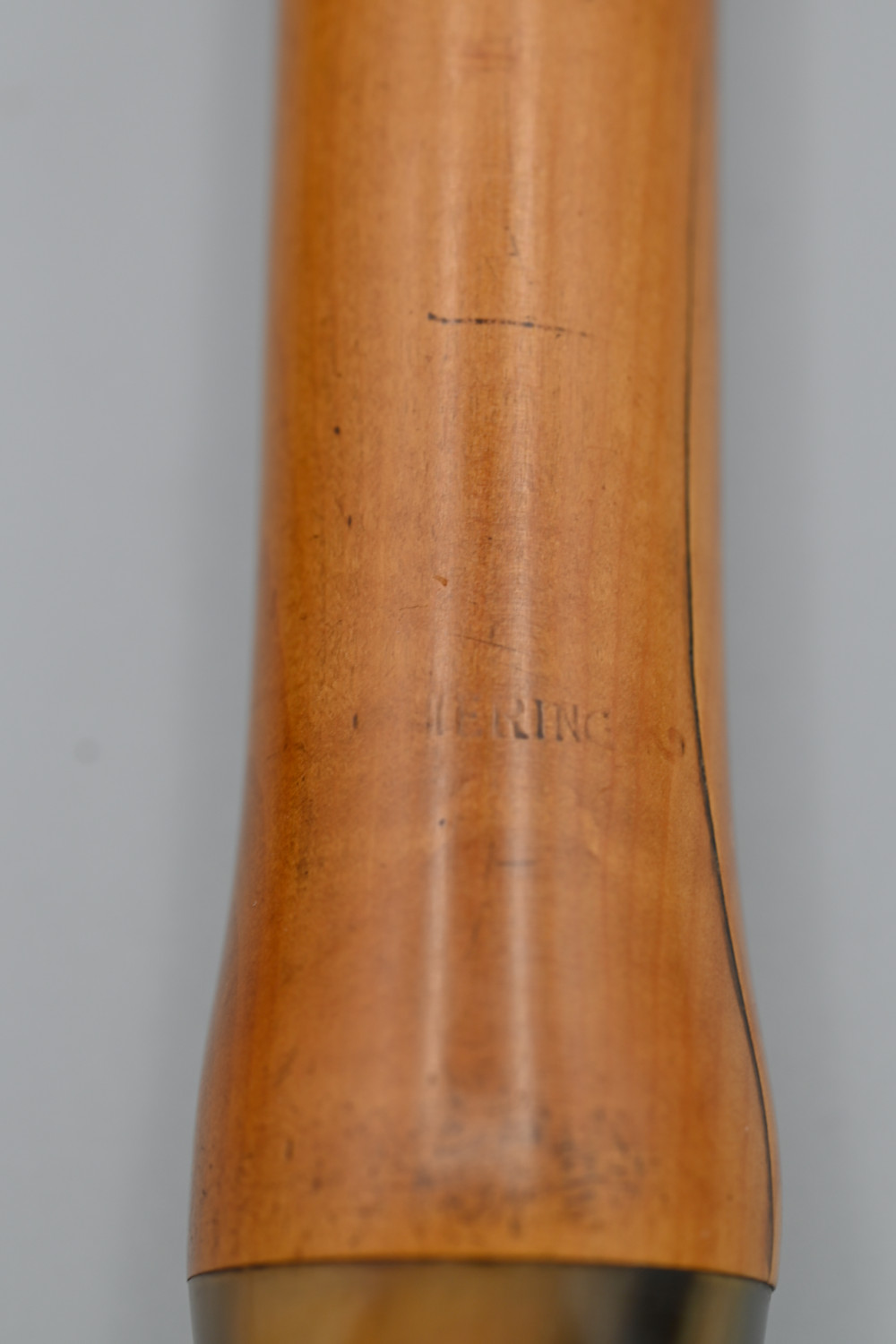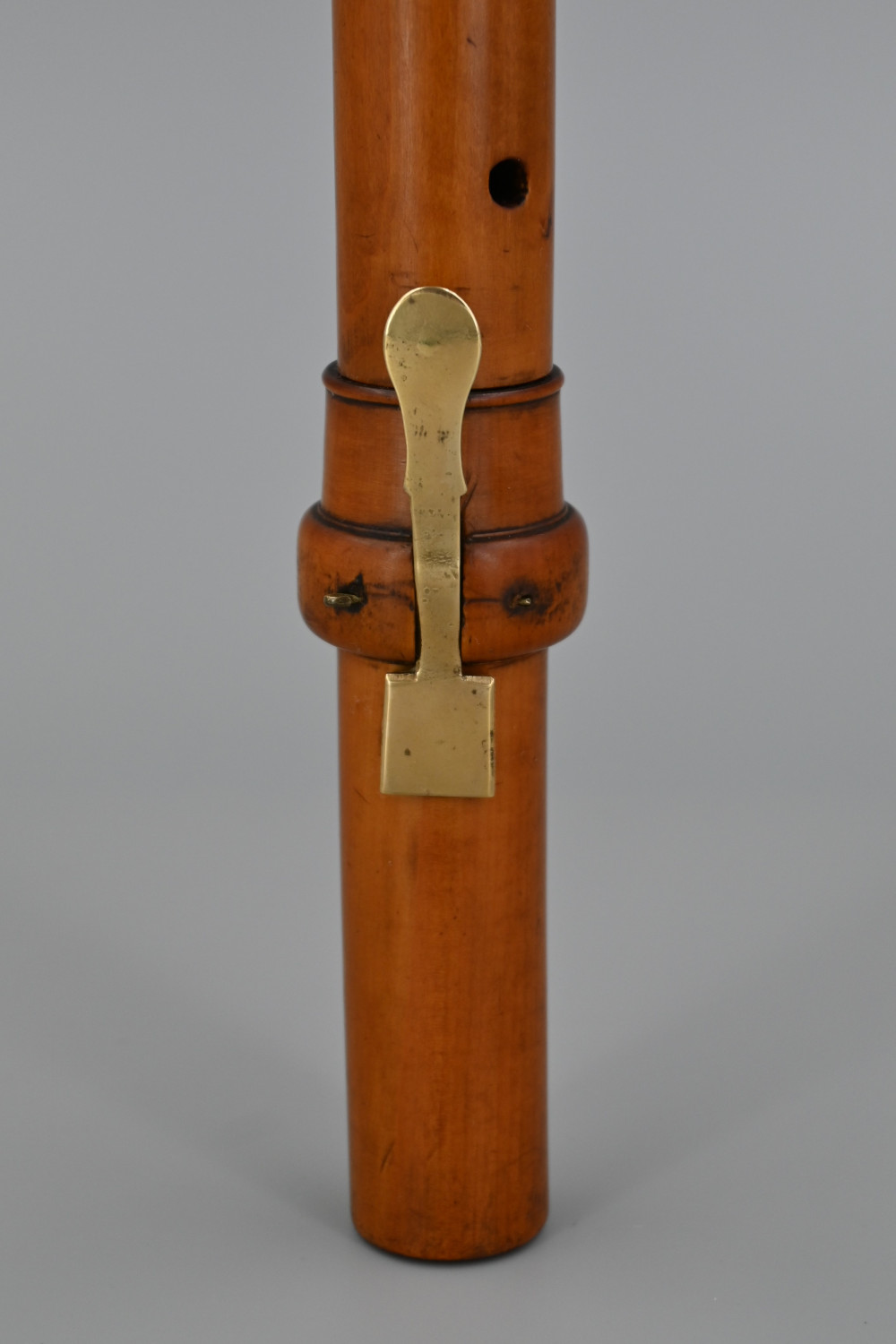 Flute – IERING
790,00 €
Category

Flutes

Maker

IERING

Marks and inscriptions

∽IERING∽

Period

1750-1830

Place of origin

Germany

Description

IERING

Materials

Boxwood , horn, brass

Dimensions

Total length 632 mm
Sounding length 553 mm
Weight 252 g

Condition

Working condition

Price (€)

€790.00

Ref

1030
Description
Flute – IERING
Here's a four-part, Boxwood flute with one key from the early nineteenth century. It was made by 'IERING'. The name 'IERING' is stamped between two gruppetto or turn marks, which look like a sideways S.  The literature suggests it was made by a member of the JEHRING family who lived in Adorf, in Germany.
The flute can be dated to around 1820. Another flute and also a clarinet with the same maker's marks can be found in the Berlin Music Instrument Museum.
It is possible to see a crack in the head joint, which has been preciously repaired. During this previous repair, the horn ring on the head joint was added to secure the crack. The cap appears not to be original.
Its pitch is a=428 Hz and it has bright and round sounds. It plays quite nicely with its very small embouchure.
If you are interested in this product or need more information about it, please leave us a message using this form. We will get back to you shortly.