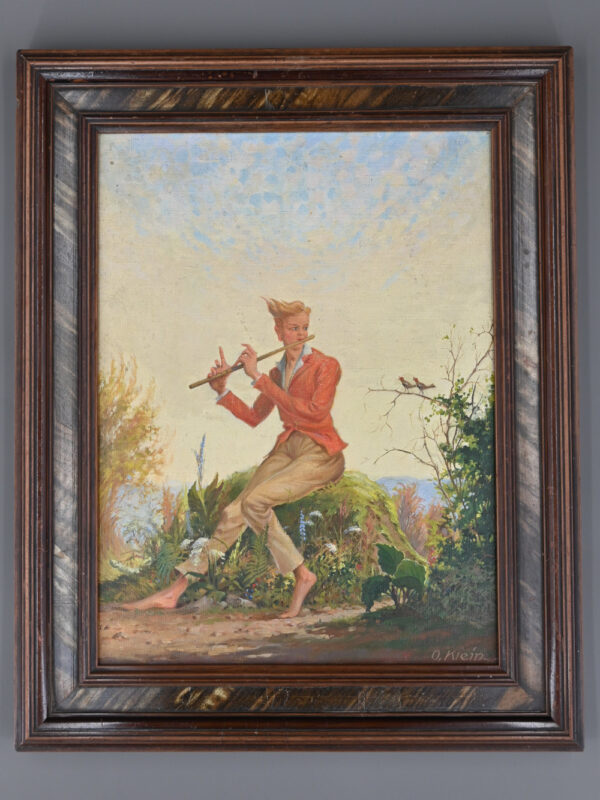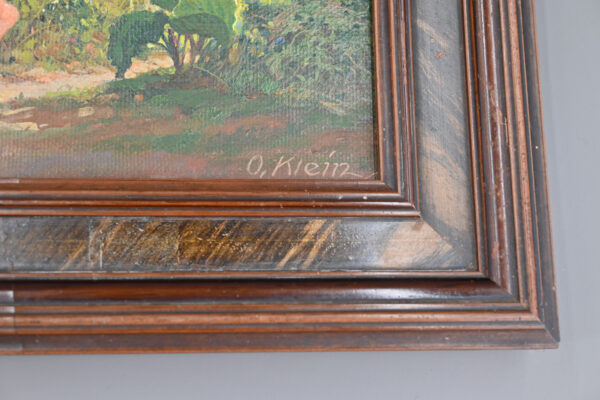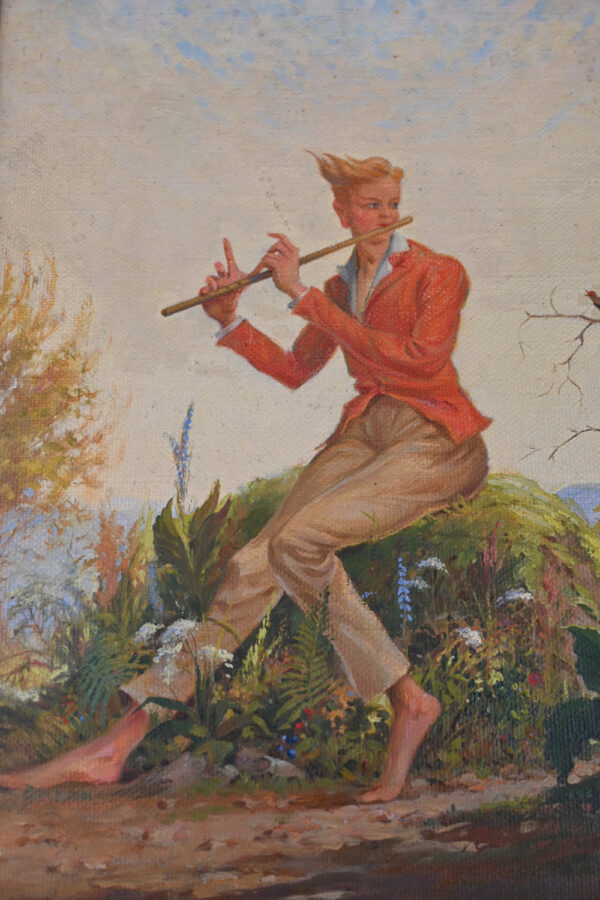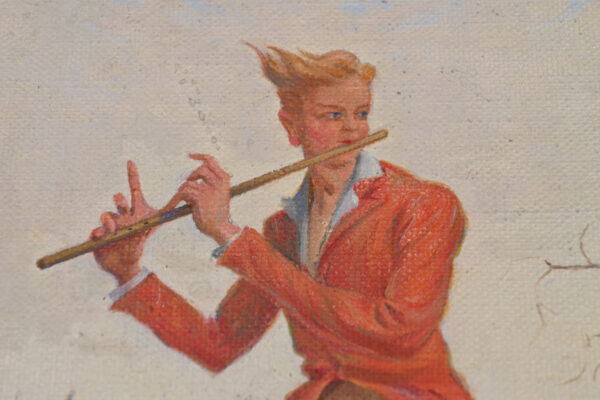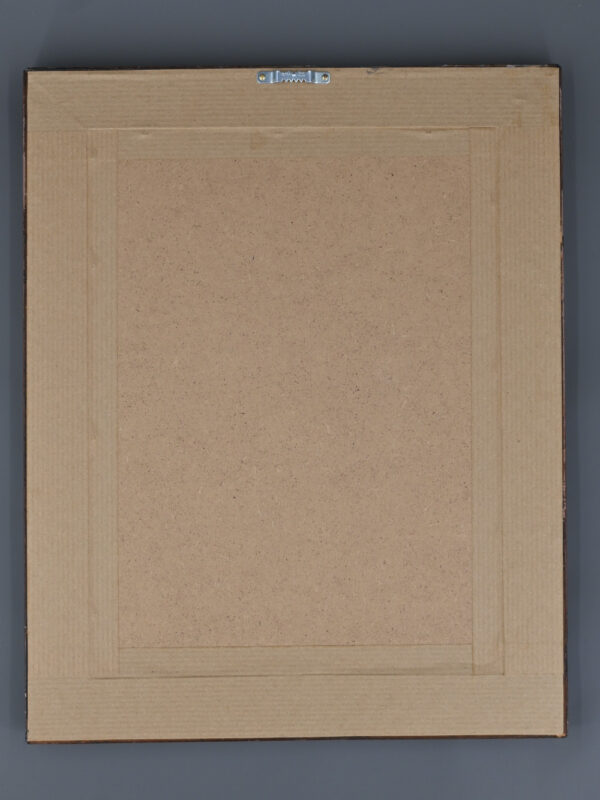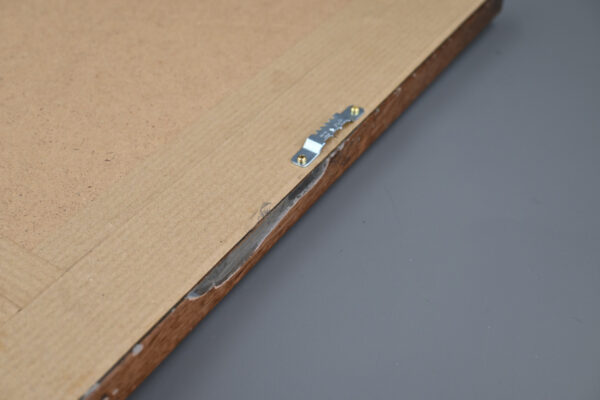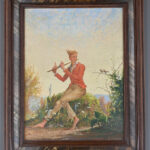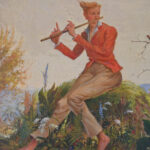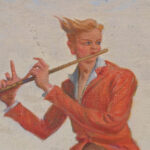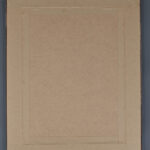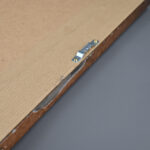 Oil painting – O.KLEIN – Spring song with flutist
480,00 €
Category

Paintings & pictures

Maker

O.KLEIN

Period

1900-present

Place of origin

Germany?

Description

Oil on painting board

Materials

Board, oil paints

Dimensions

Size with frame 430 x 345 mm
1,030 g

Condition

Working condition

Price (€)

€480.00

Ref

43
Description
Oil painting – O.KLEIN – Spring song with flutist 
This marvellous, colourful and cheerful oil painting on board was created by O.Klein, in around 1920. Who could resist this charming flutist?
The painting features bold and bright colours and what is known as impasto or pastose technique. But what is impasto? The word impasto comes of course from Italian and means dough or pasta. So, it refers to the thick strokes of paint that are applied to the canvas or board with a brush or palette knife. [So, the paint is delicately and masterfully slapped on!]
It's spring and a young flutist is seated on a stone covered in moss. The blonde-haired young man is surrounded by lush flowers and shrubs. He doesn't have a care in the world as he sits barefoot with the wind blowing in his hair. Yet he is not alone – but rather accompanied by two songbirds. It's a lovely day and the trio delight making music together.
There are some minor tiny defects in its preservation, which is quite normal for a century-old item. Yet we felt this flutist needed a frame. So, we have set it into a very old frame with a new backing and hanger to make it ready for its new home.

If you are interested in this product or need more information about it, please leave us a message using this form. We will get back to you shortly.