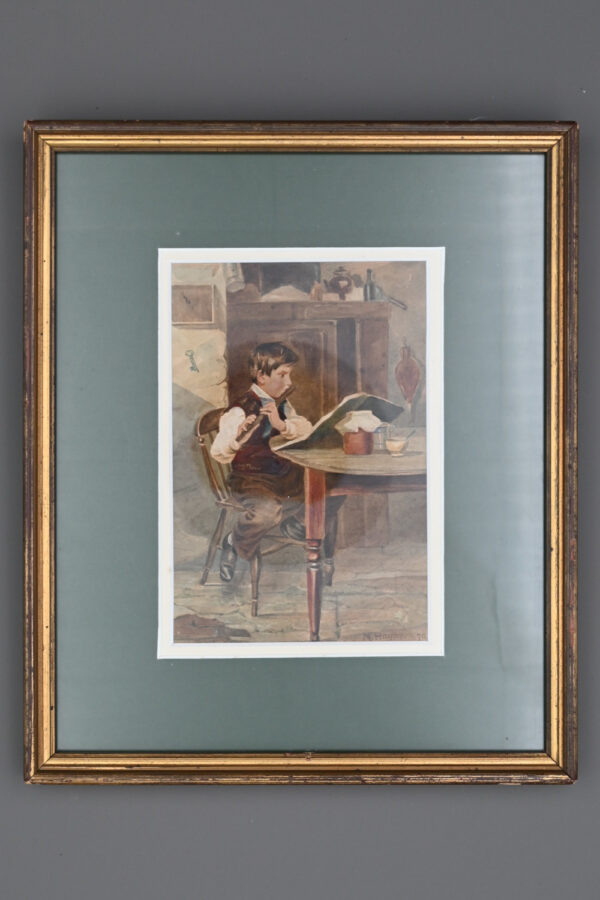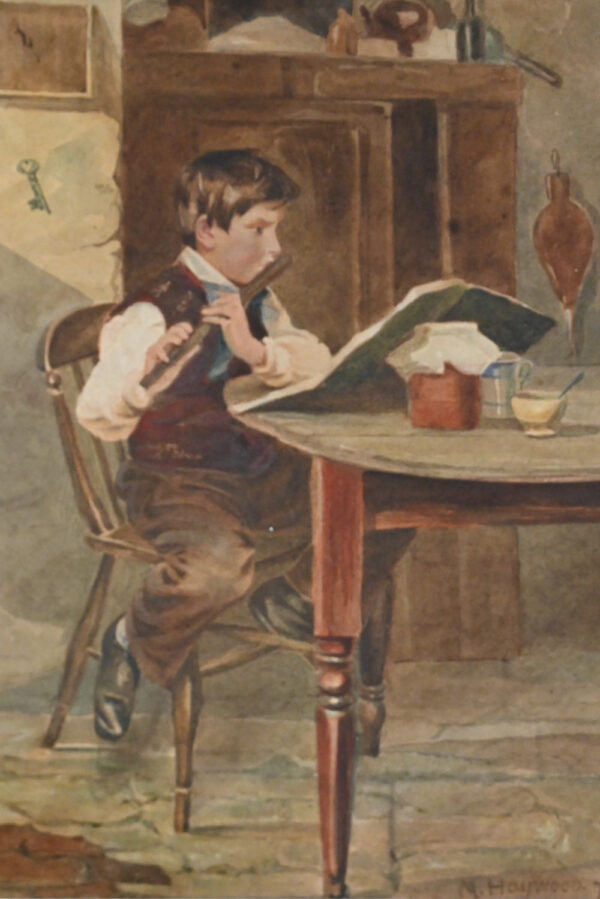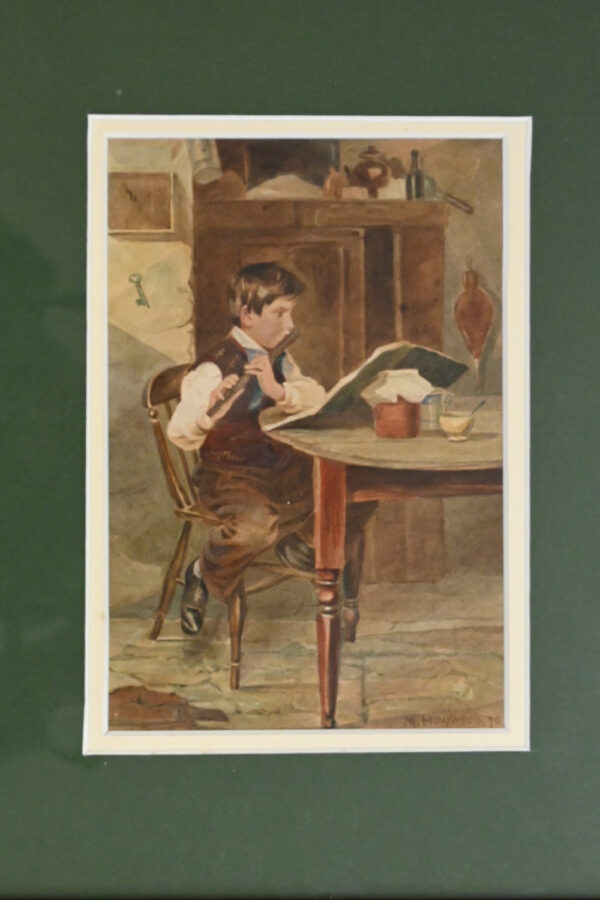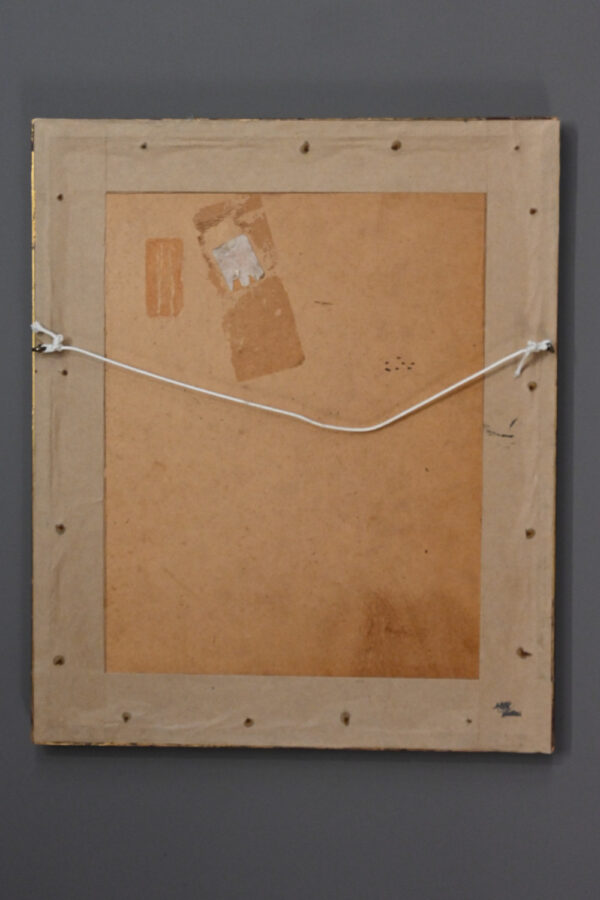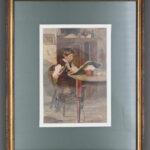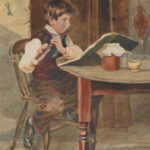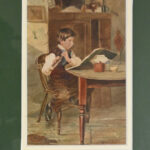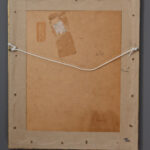 Watercolour – Boy practising the flute
380,00 €
Category

Paintings & pictures

Maker

HAYWOOD, M.

Marks and inscriptions

M. Haywood. 70

Period

1830-1900

Place of origin

England

Description

1870 original watercolour painting of a boy practising the flute

Materials

Paper, watercolours

Dimensions

190 mm x 135 mm
Total size with frame
315 mm x 260 mm
Weight 800 g

Condition

Working condition

Accessories

Framed in glass

Price (€)

€380.00

Ref

52
Description
Watercolour – Boy practising the flute
A delightful watercolour painting of a young boy playing a wooden flute. The boy appears to be practising the flute at a table in the kitchen of his 19th century home. There are lovely domestic touches – the music propped up on jars and jugs, the bellows, a key on the wall, the stone floor. The boy is smartly dressed and seems to be quite a well-to-do little chap who is very intent on getting everything right. Perhaps he is practising right after some breakfast before going to school or even church.
The watercolour painting is signed 'M. Haywood. 70' (presumed 1870) in the right corner. It is mounted in an old gilt frame and covered with glass.
If you are interested in this product or need more information about it, please leave us a message using this form. We will get back to you shortly.