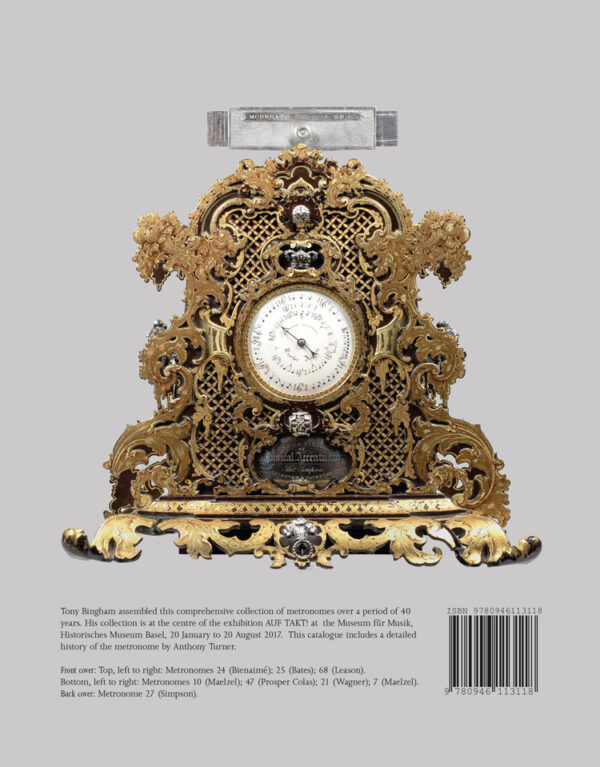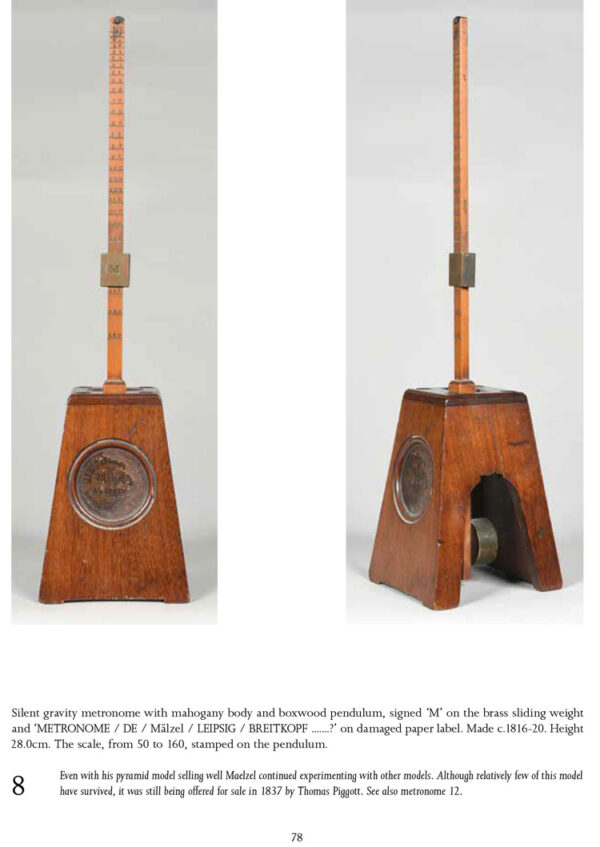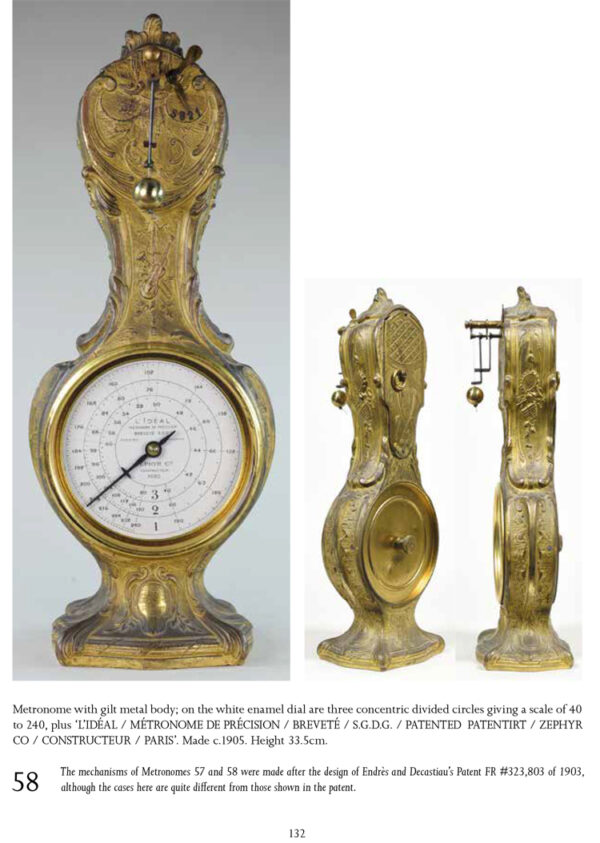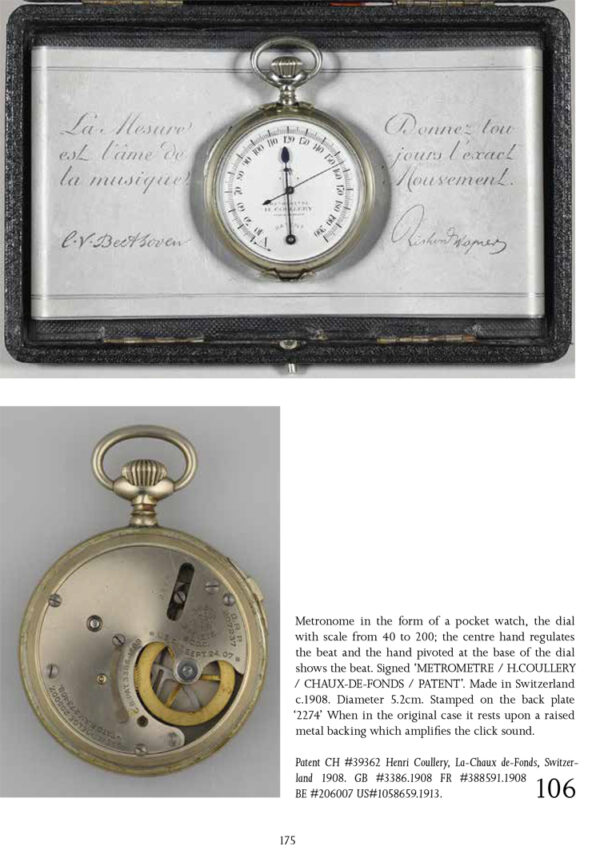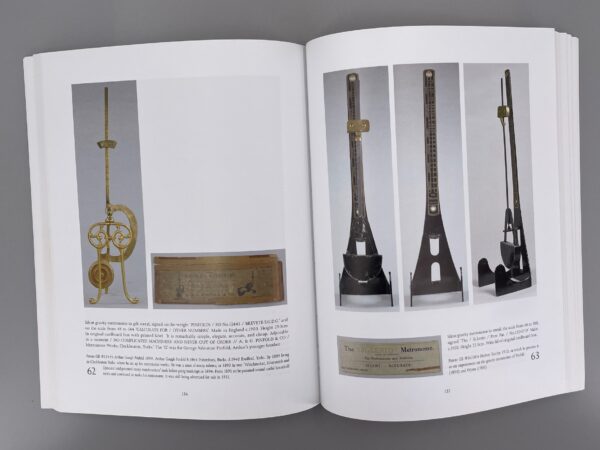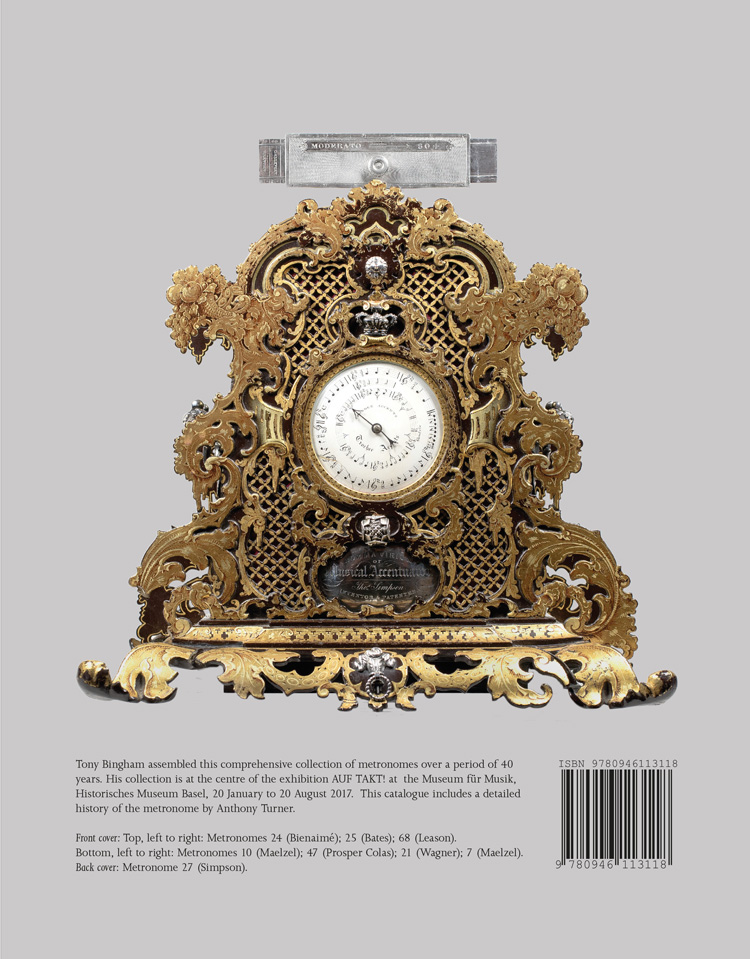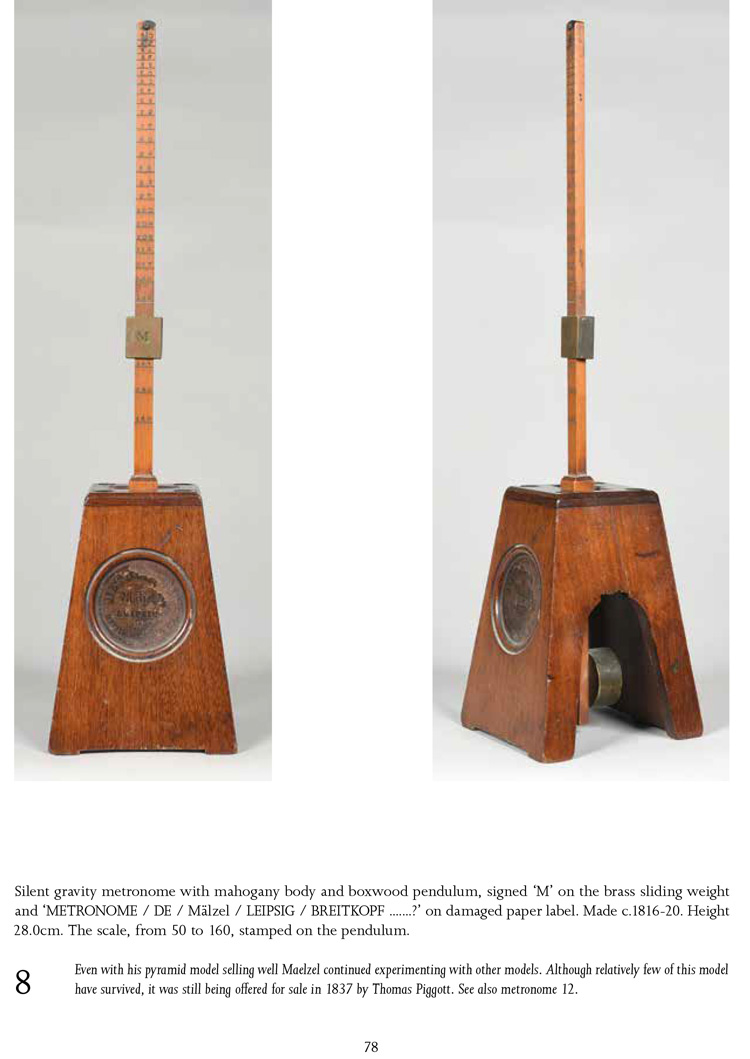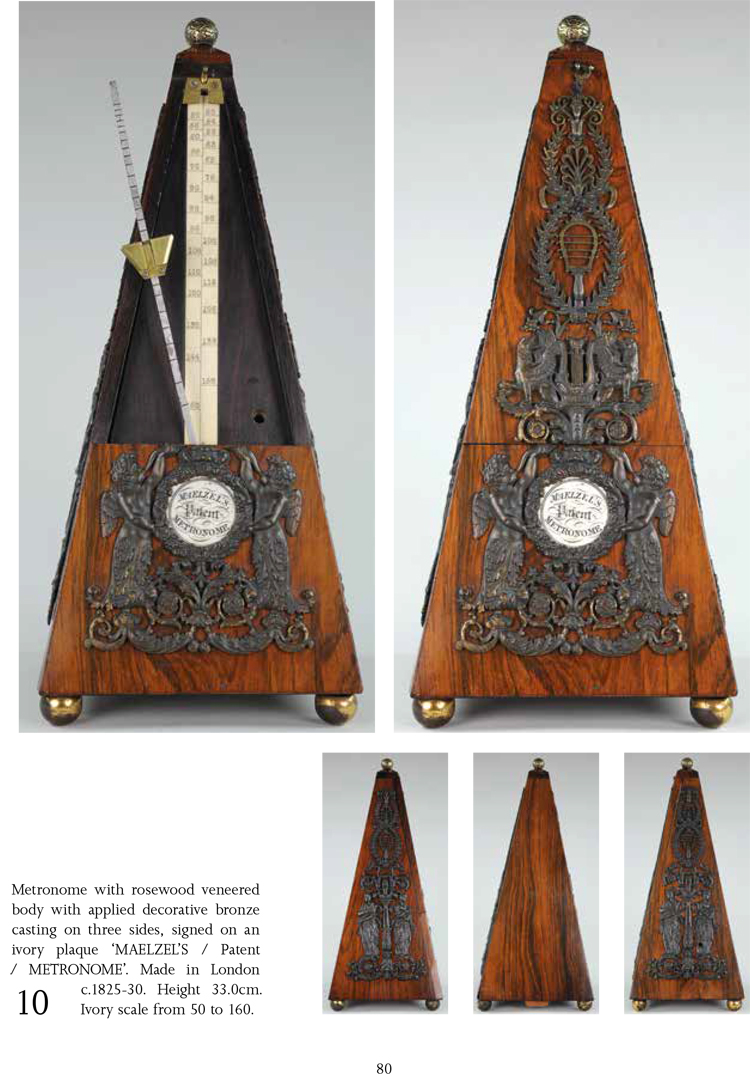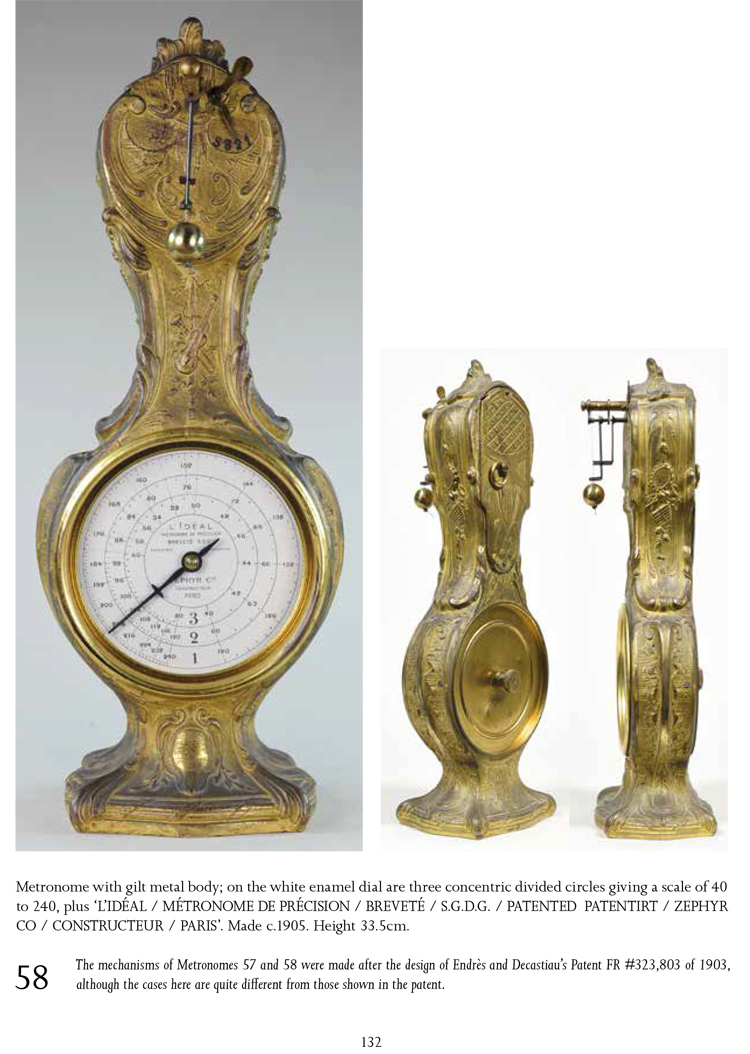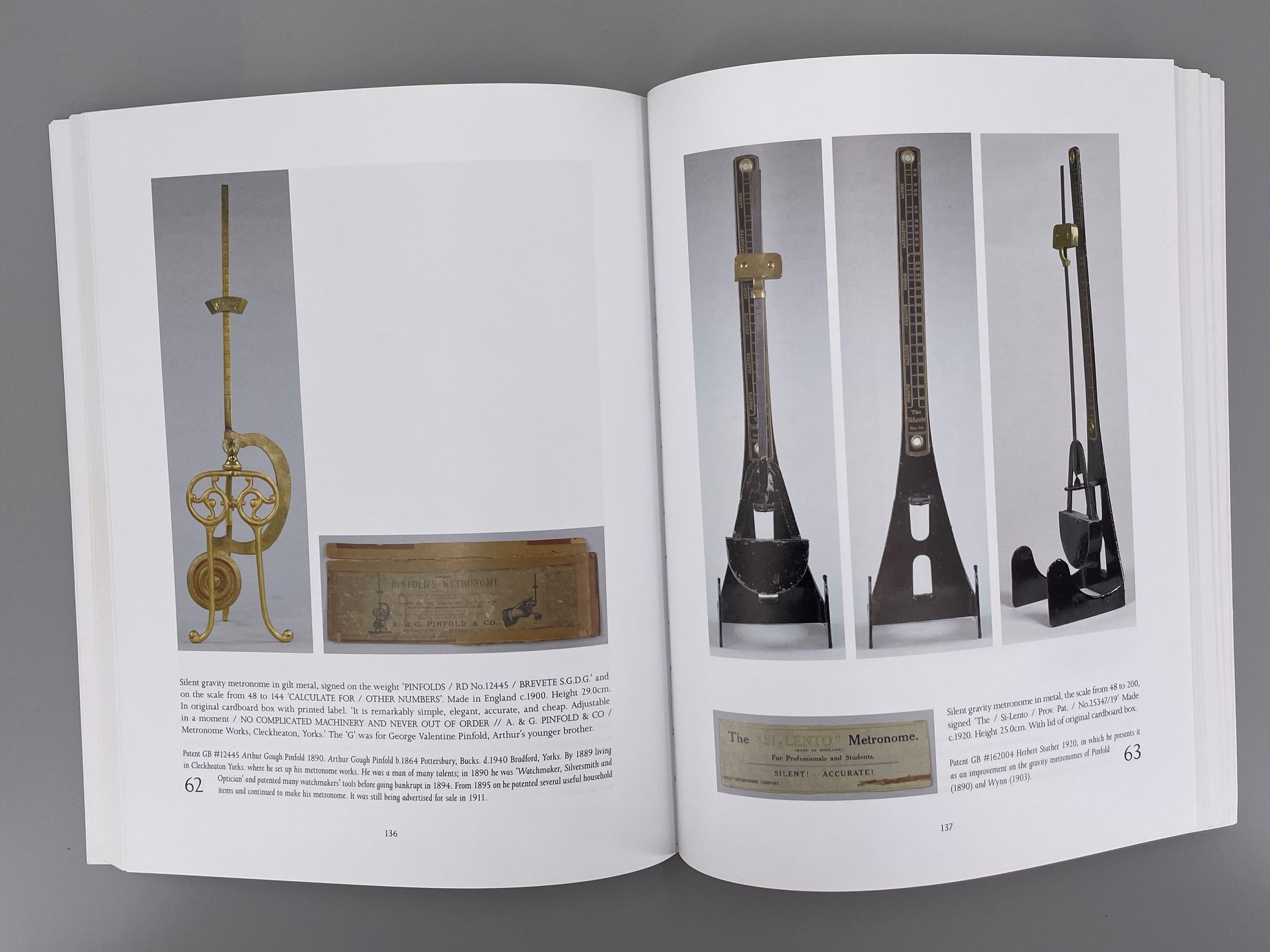 Book – Metronomes and Musical Time – Tony Bingham and Anthony Turner
75,00 €
Category

Books and sheet music
Gift ideas under €100

Marks and inscriptions

ISBN-10: ‎ 0946113114
ISBN-13: ‎ 978-0946113118

Period

1900-present

Place of origin

England

Description

Metronomes and Musical Time: Catalogue of the Tony Bingham Collection at the Exhibition auf Takt! Museum fur Musik, Basel, 20 January to 20 August 2017

Materials

Paper, card

Dimensions

270 mm x 210 mm x 15 mm
869 g

Condition

New

Other distinctive features

224 pages + 400 plates
Written in English

Price (EUR)

€75.00

Ref

212
Description
Book – Metronomes and Musical Time – Tony Bingham and Anthony Turner
This book is a sure read for metronome collectors or anyone who is interested in metronomes and their history. The paperback, with 224 pages, contains over 400 plates, almost all in colour. It includes pictures of the 179 metronomes in the collection that was on display at the 'auf Takt!' exhibition at the Basel Music Museum in 2017.
But that's not all. The first 60+ pages contain an extremely detailed history of the metronome with notes and diagrams written by Anthony Turner. So, it is bound to answer any niggling questions about how time was marked before the metronome, who invented the metronome, how it worked and further developments to these initial inventions.   
This book is brand new!
If you are interested in this product or need more information about it, please leave us a message using this form. We will get back to you shortly.