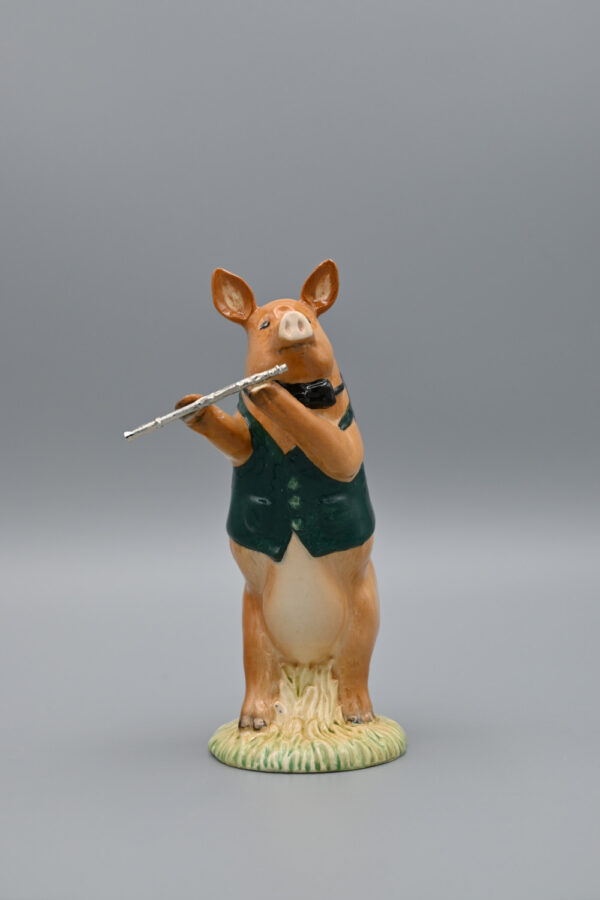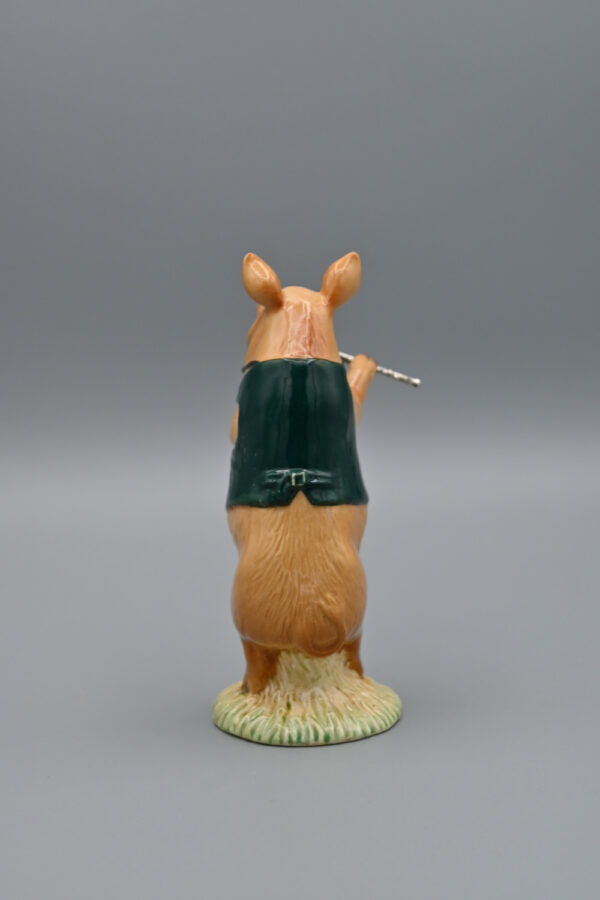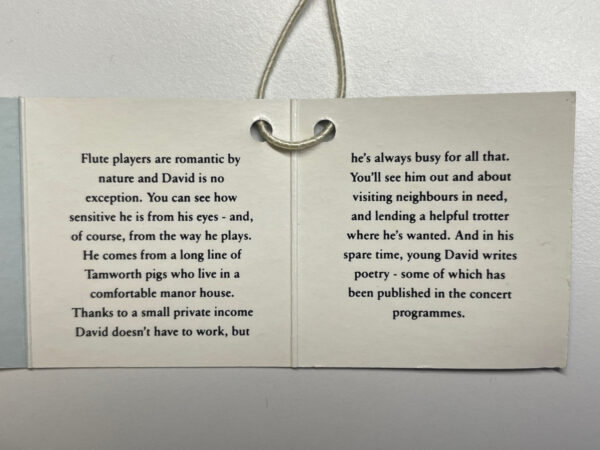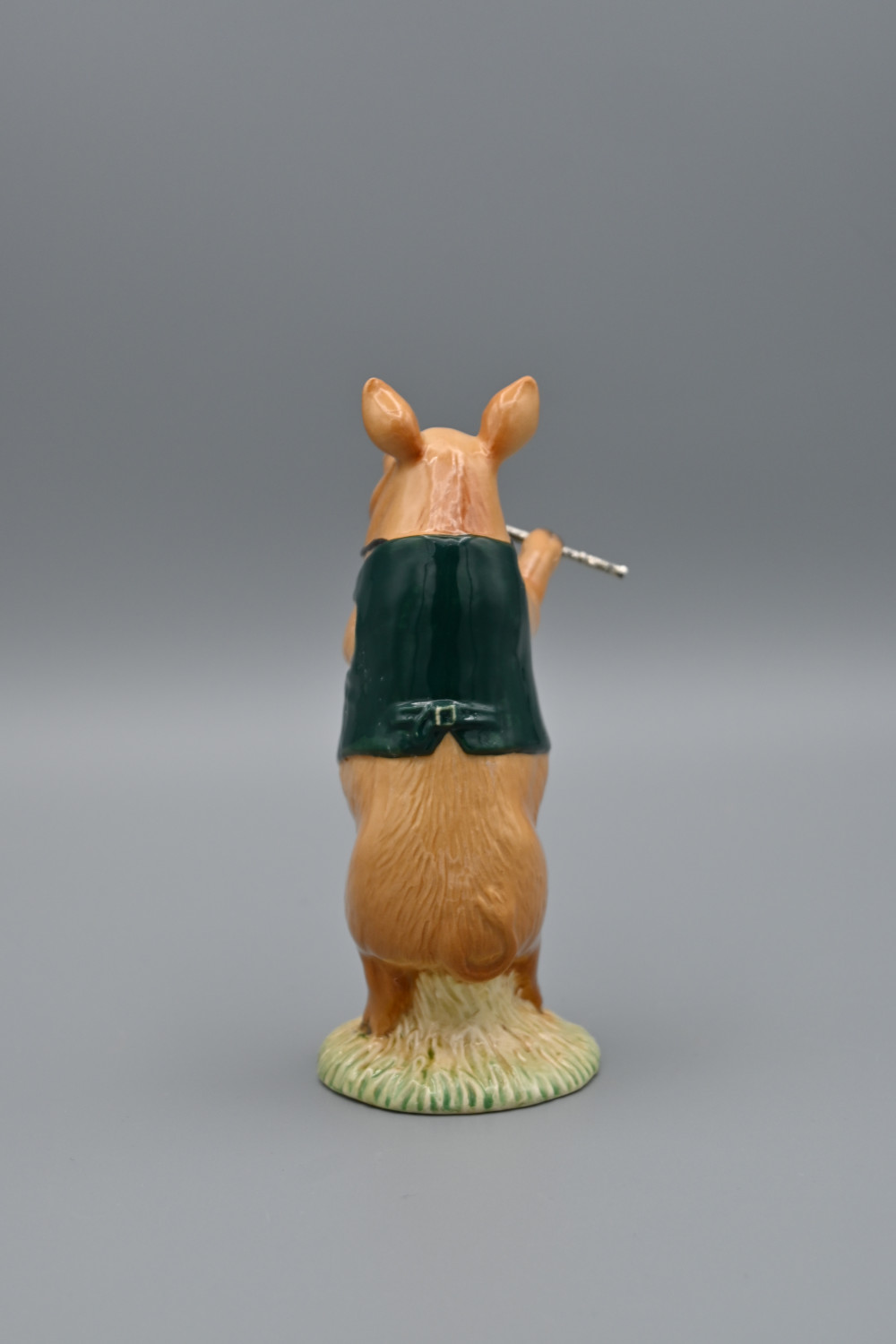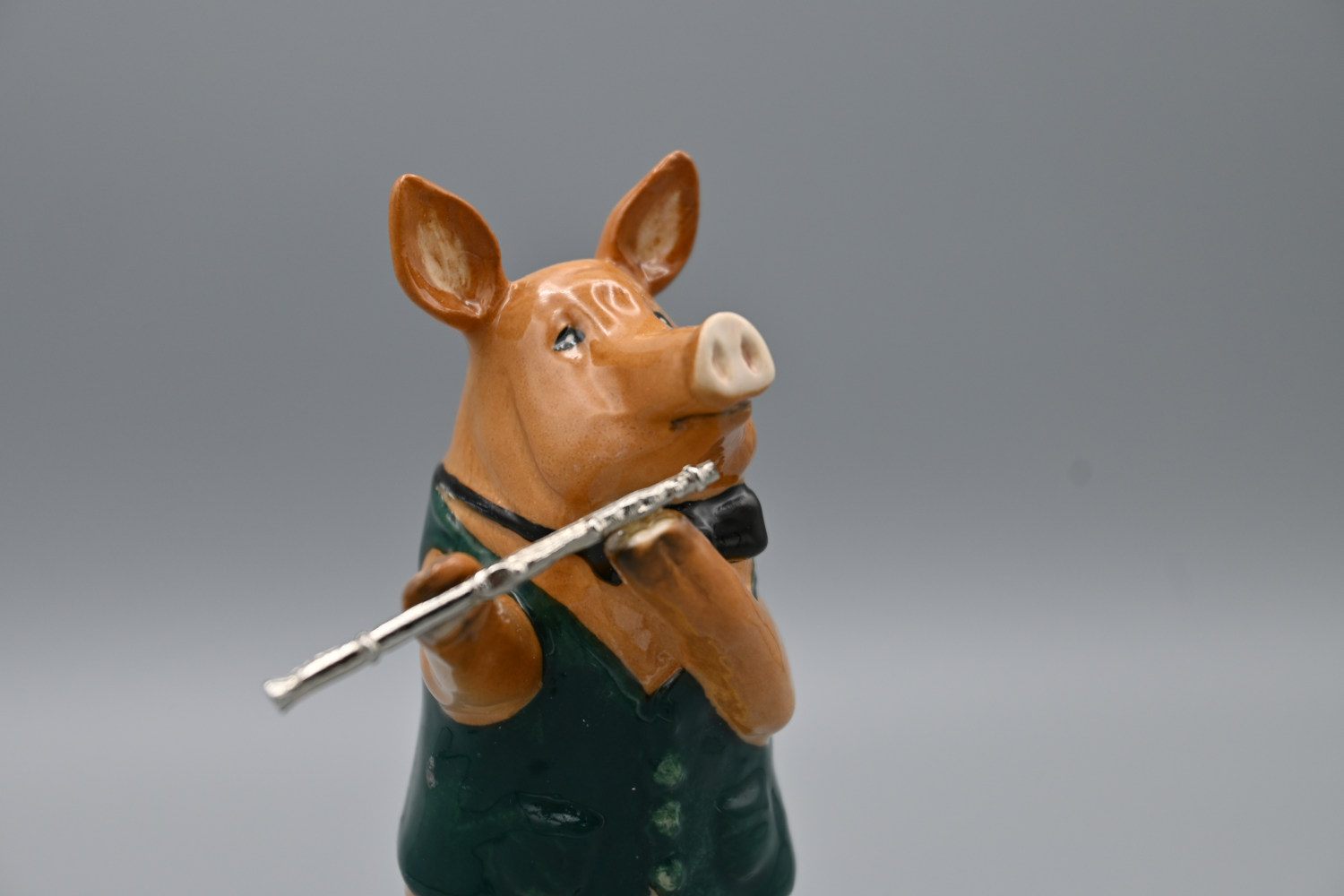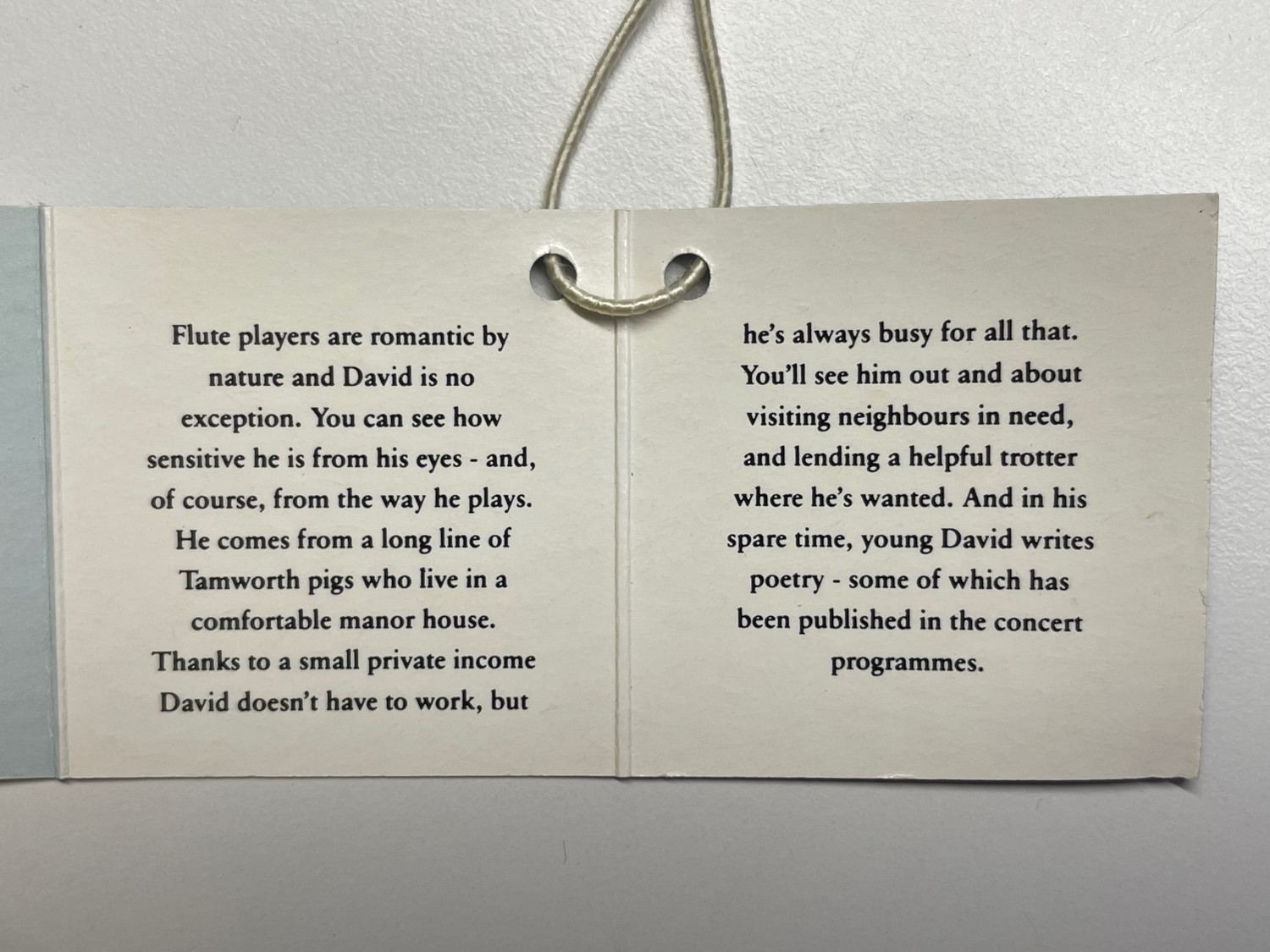 David the Flute Player
59,00 €
Category

Other collectables
Gift ideas under EUR 100

Marks and inscriptions

BESWICK / B / ENGLAND / PP3 / DAVID

Period

1900-present

Place of origin

England

Description

Beswick ceramic sculpture

Materials

Ceramic

Dimensions

126 mm tall
Weight 112 g
Weight with box 200 g

Condition

Working condition

Accessories

Original box and certificate of ownership

Price (EUR)

€59.00

Ref

166
Description
David the Flute Player
Here's a superb gloss finish humorous pig musician called David the Flute Player. This hand-made ceramic pig was produced by the famous pottery manufacturer John Beswick Ltd in Stoke-on-Trent, England. The company was founded in 1894, was sold to Doulton & Co. Ltd in 1969, and eventually the factory shut its doors in 2002. The brand itself was sold on in 2004. The company's products included figurines of farm animals and Beatrix Potter characters.
show more
Our David the Flute Player belongs to a special collection called 'Pig Promenade Band'. There were 12 musicians in total, all smartly dressed with waistcoats, and each one represented a prominent breed of pig and musician. David is a Tamworth pig ! He was made between 1994 and 1996, so still quite a young one. David comes in his original box with a special certificate of ownership. Apparently, each pig model was produced in limited quantities of 2,000… making our David the Flute Player very unique and special indeed.
show less
If you are interested in this product or need more information about it, please leave us a message using this form. We will get back to you shortly.