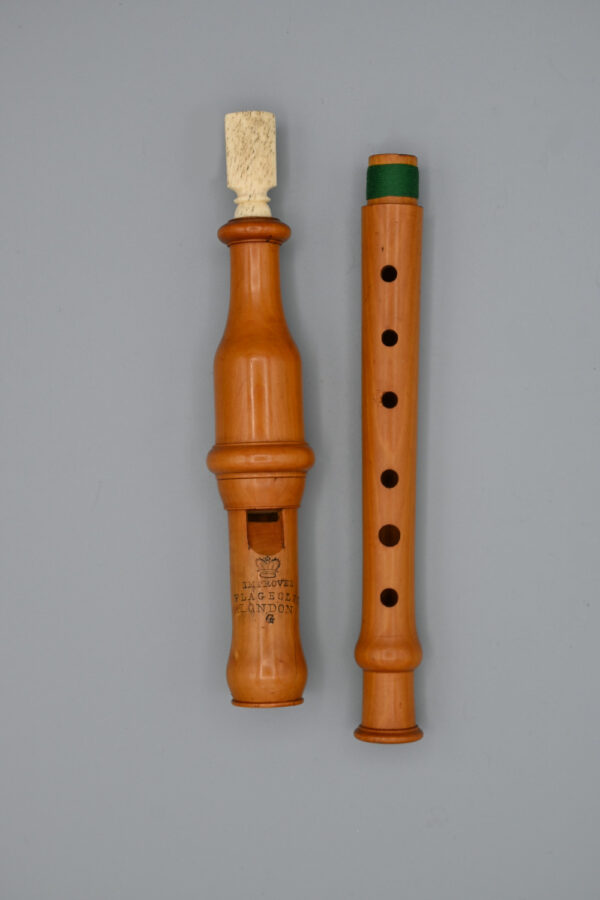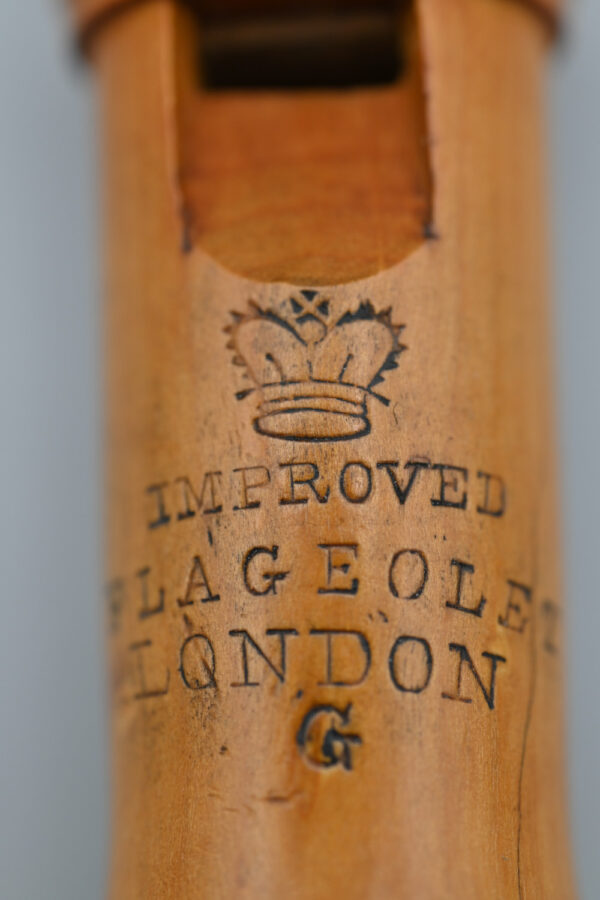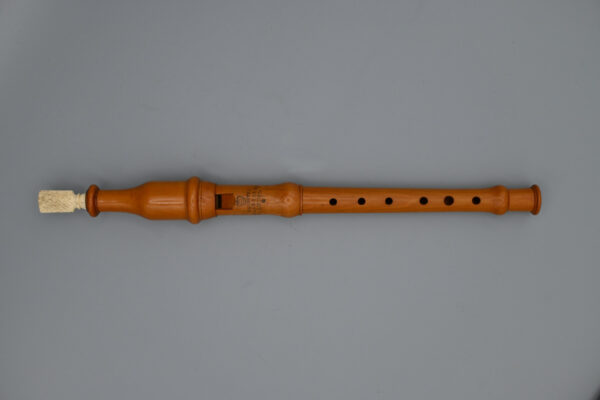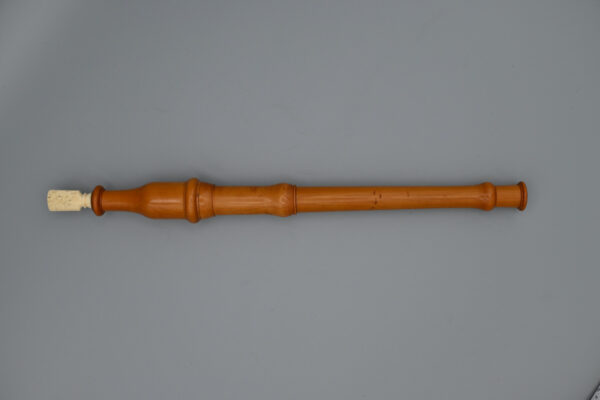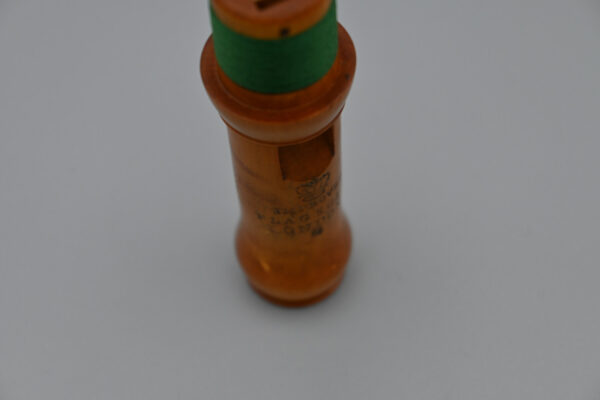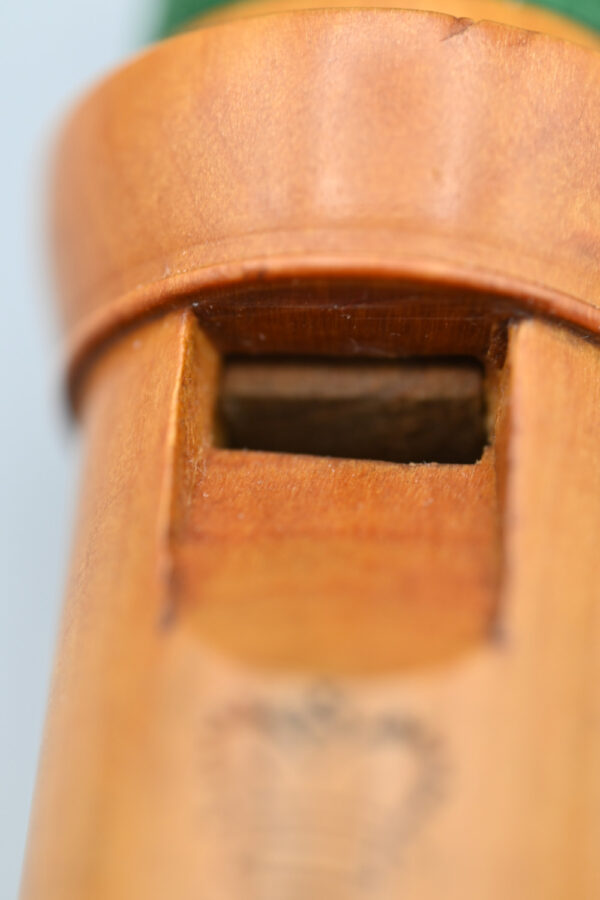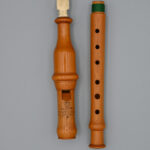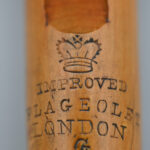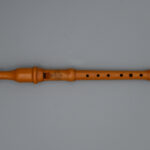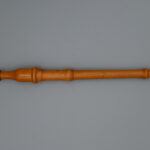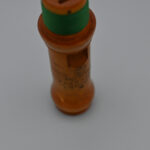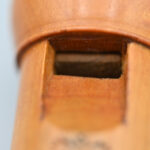 English flageolet, keyless
380,00 €
Category

Flageolets & recorders

Marks and inscriptions

A crown
IMPROVED/FLAGEOLET/LONDON/G

Period

1830-1900

Place of origin

England

Description

Keyless English boxwood flageolet in G

Materials

Boxwood , bone

Dimensions

Total length 310 mm
Sounding length 200 mm
55 g

Condition

Restored, fully functional

Price (€)

€380.00

Ref

81
Description
English flageolet, keyless
An English  flageolet in G made of Boxwood in three parts and no keys. It has 6 tones-holes on the front and none on the back. The beak is crafted in bone and is wedge-shaped.
This instrument is rare in that it is keyless. A small crack was repaired and it was cleaned, polished and given new thread.
It plays quite nicely. During restoration, we noticed that a very small friend (probably a mouse) had taken quite a fancy to it and had gnawed and bit around some of the holes. As these toothmarks do not affect the playing of the instrument, rather than damage its surface, we decided to leave the marks as part of the instrument's history.
If you are interested in this product or need more information about it, please leave us a message using this form. We will get back to you shortly.