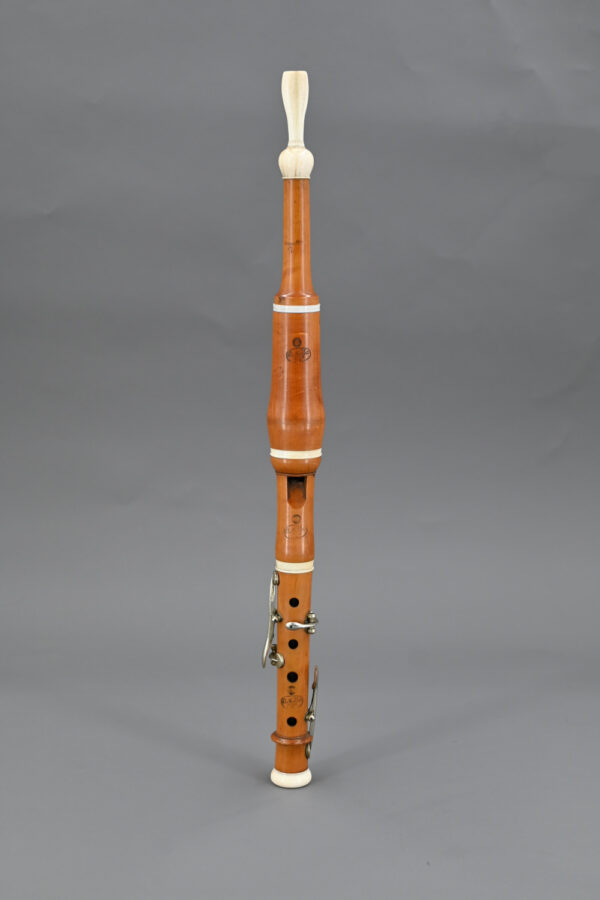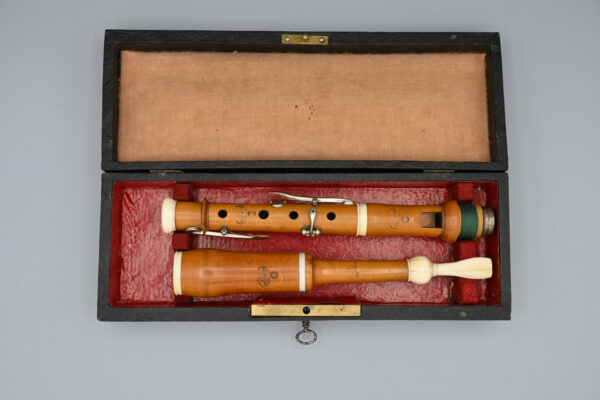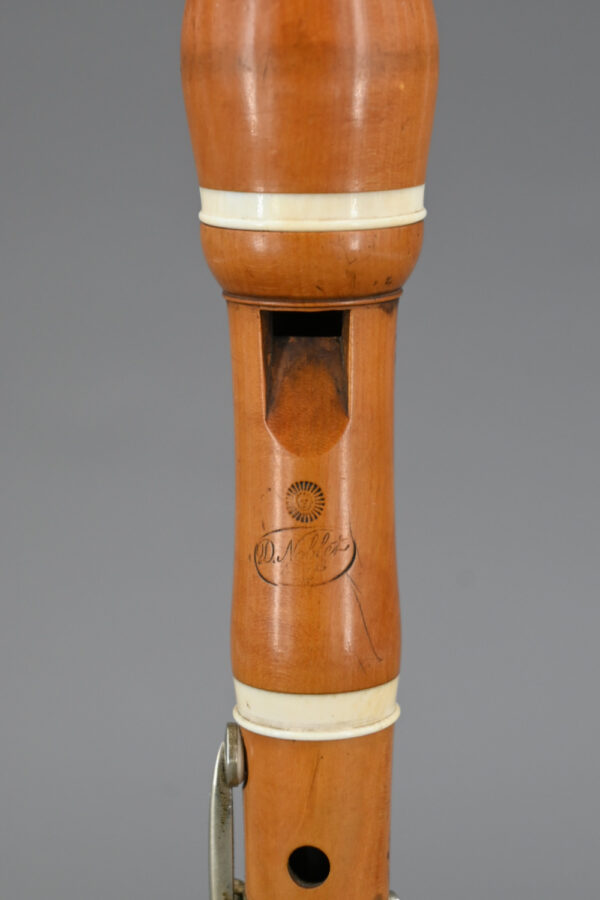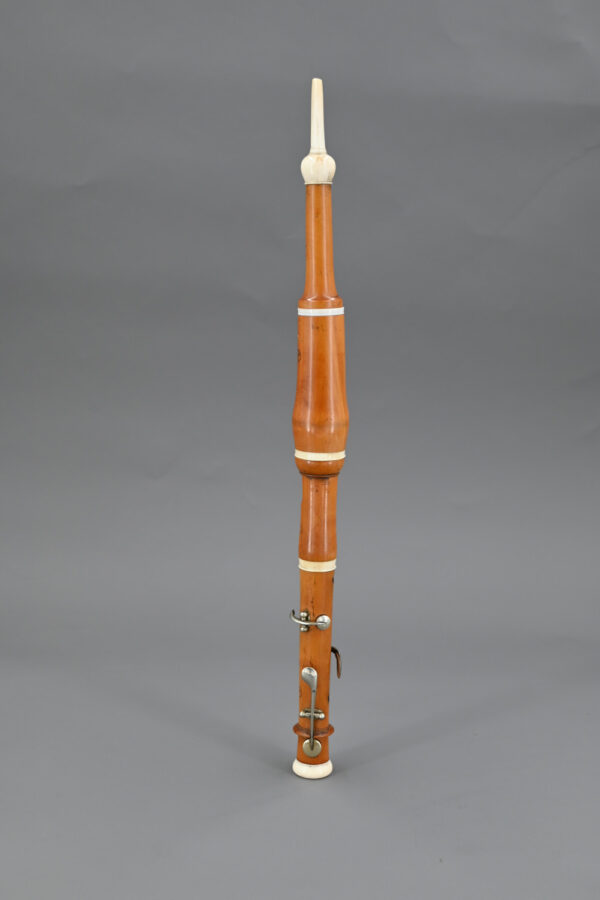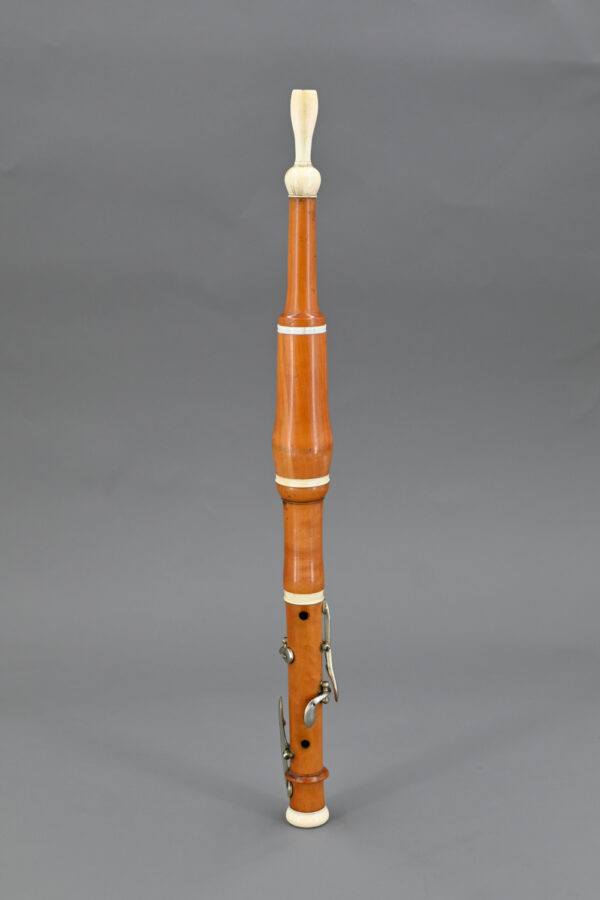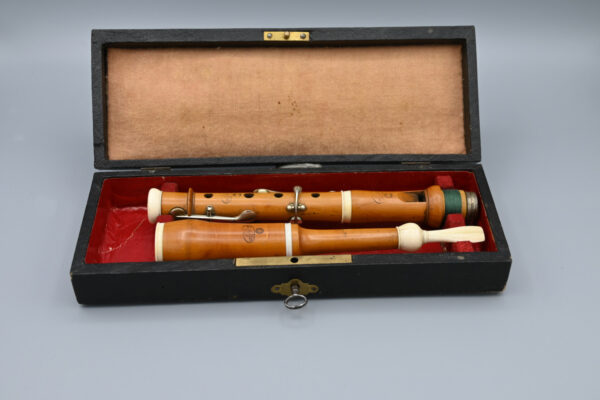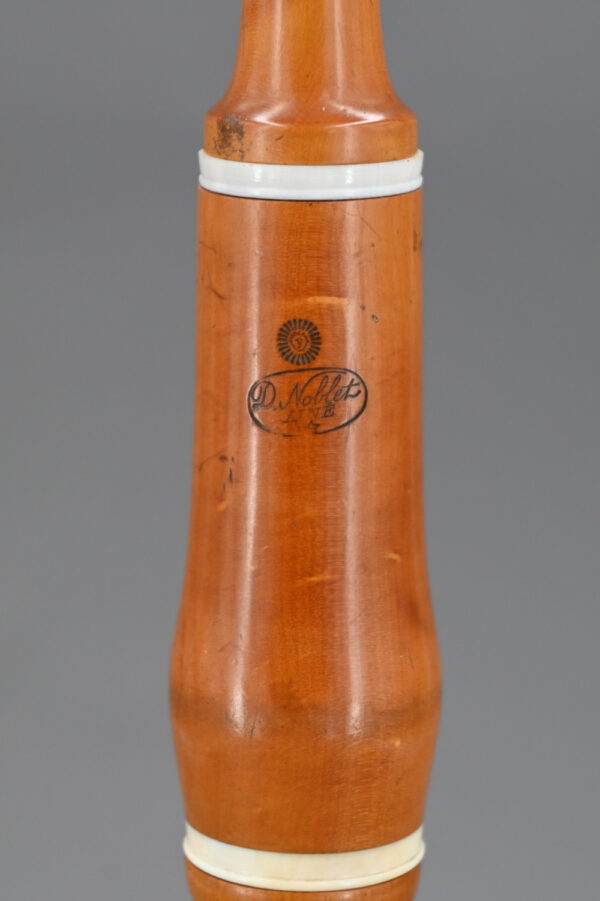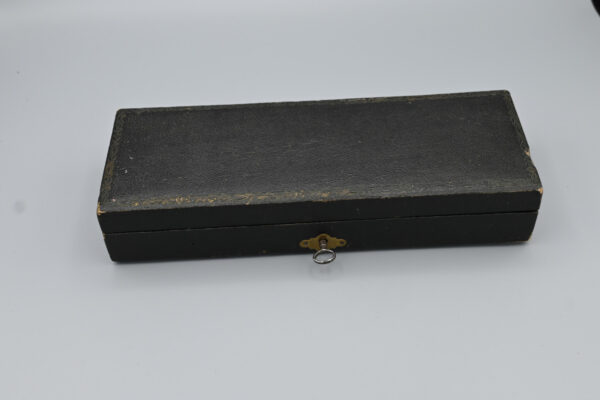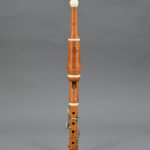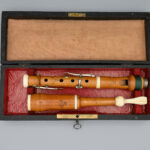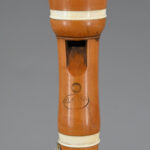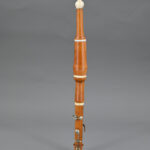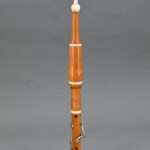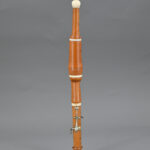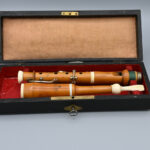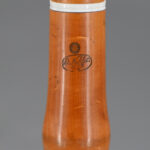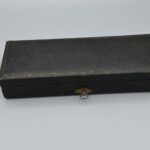 French flageolet – NOBLET AINE, D
890,00 €
Category

Flageolets & recorders

Maker

NOBLET AINE, Denis Nicolas

Marks and inscriptions

Face in star/sunshine
D. Noblet/AINE

Period

1830-1900

Place of origin

La Couture-Boussey, France

Description

Boxwood French flageolet by
D.NOBLET AINE

Materials

Boxwood , German/nickel silver, ivory

Dimensions

Total length 380 mm
Sounding length 175 mm
92 g
Weight with case 300 g

Condition

Working condition

Accessories

Original case with key

Price (€)

€890.00

Ref

28
Description
French flageolet – NOBLET AINE, D
A wonderful four-part French flageolet with 4 keys  in Boxwood . It has four tone-holes on the front and two on the back. The ivory rings and oar-shaped beak are original and are unaltered. The four keys are made of German/nickel silver. All the parts are stamped 'D. Noblet/AINE' with the addition of a sunshine/face in a star. The NOBLET family of turners and violin makers was active in La Couture-Boussey between 1728 to 1904, when it was acquired by Leblanc. The small town, located in the north of France, seems to have been 'the place' for musical instrument manufacture at the time. It was where families including the Hotteterres, the Godfroys and the Lots, to name just a few, had their workshops.
This flute seems to have been made by Denis Nicolas NOBLET (1796–1874) and he was an active instrument maker towards the second half of the nineteenth century. He made some changes to the company stamp so that it had cursive text and oval shape around the lettering. We can estimate the date of fabrication to be around 1860. It is in unrestored, but playing condition, tuned in A and plays quite nicely at a pitch of a=440 Hz. This lovely flageolet is supplied in what might be its original wooden case with key!!!
Important note
Please note that this instrument contains ivory.
A legal certificate for commercial sale of this instrument within the European Union is available when this instrument is purchased. This is in accordance with Council Regulation (EC) No. 338/97 and Commission Regulation (EC) No. 865/2006 on the protection of species of wild fauna and flora by regulating trade therein. For those based outside the European Union, please contact us for further information.
If you are interested in this product or need more information about it, please leave us a message using this form. We will get back to you shortly.