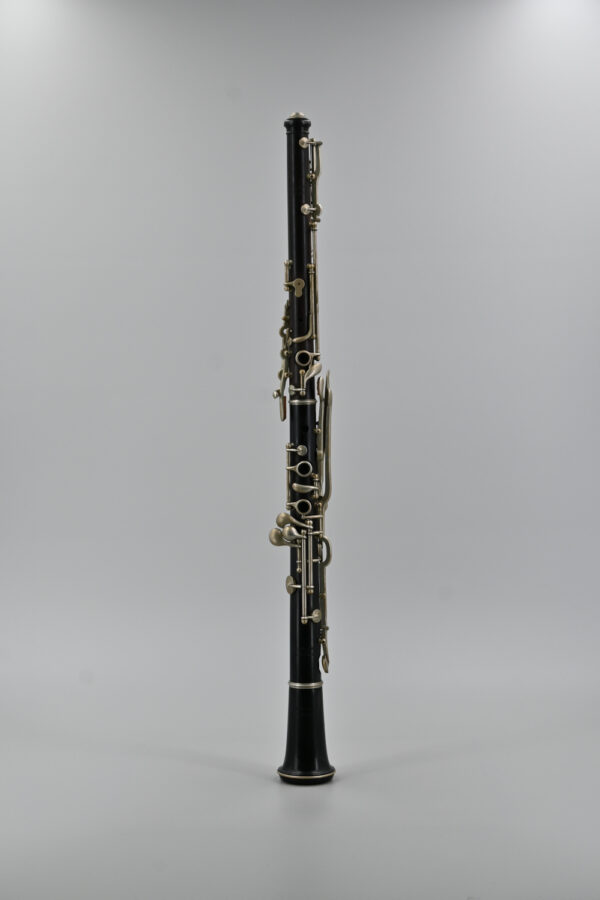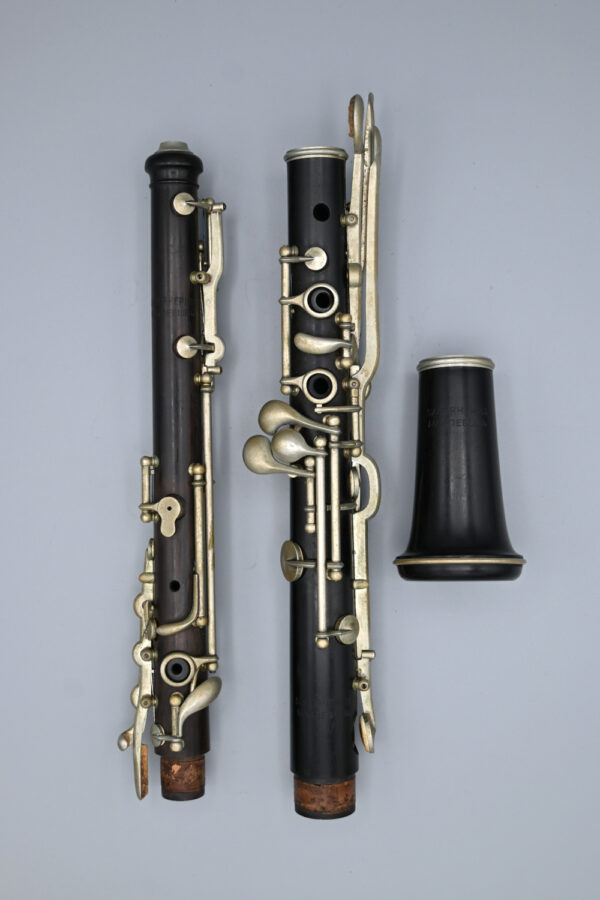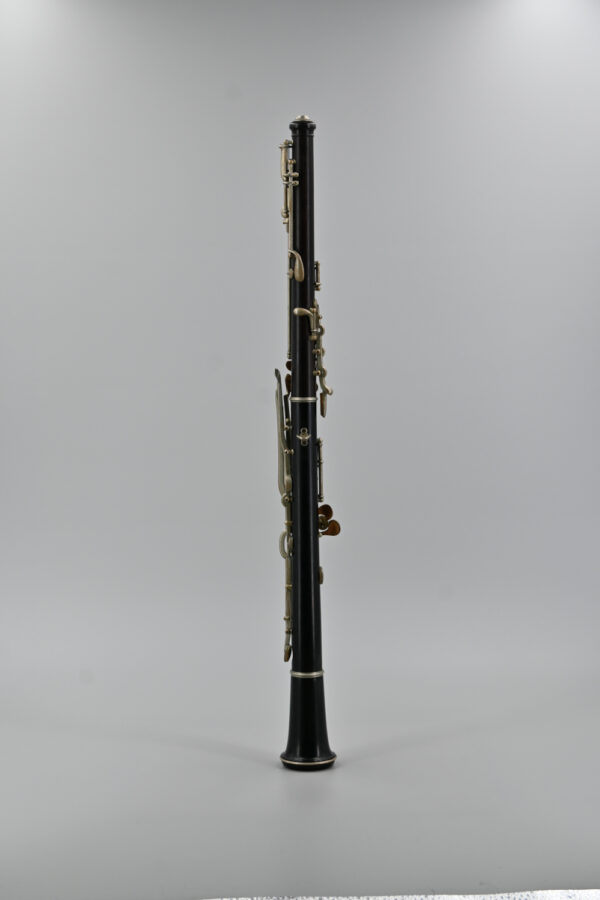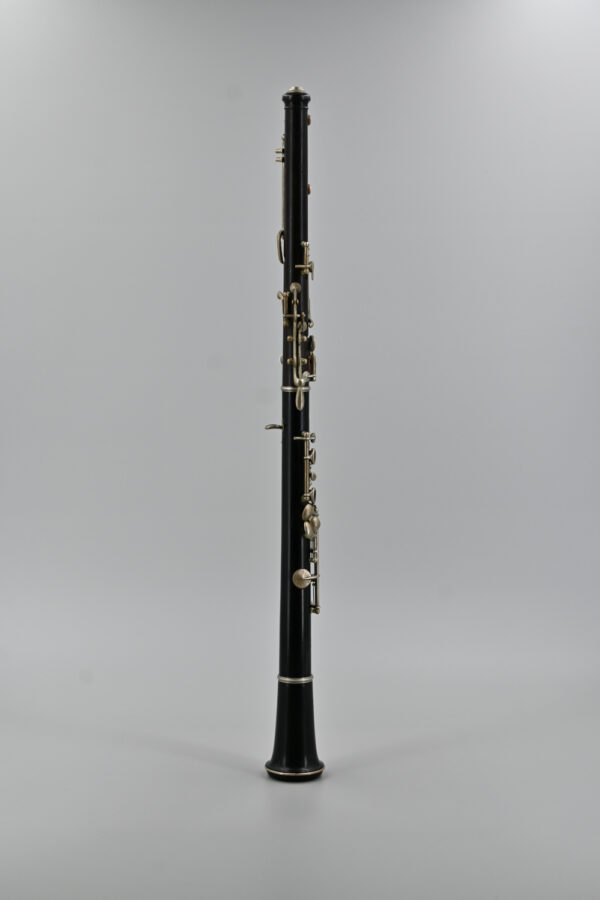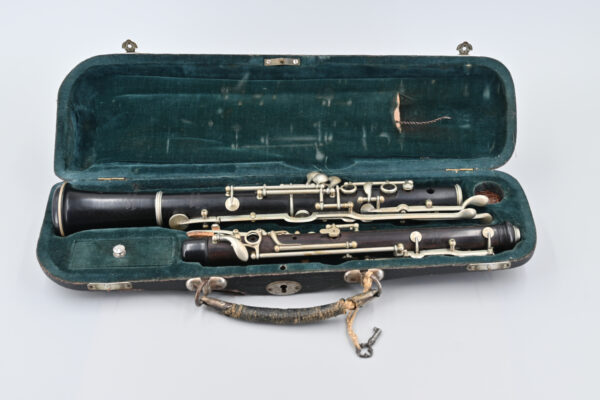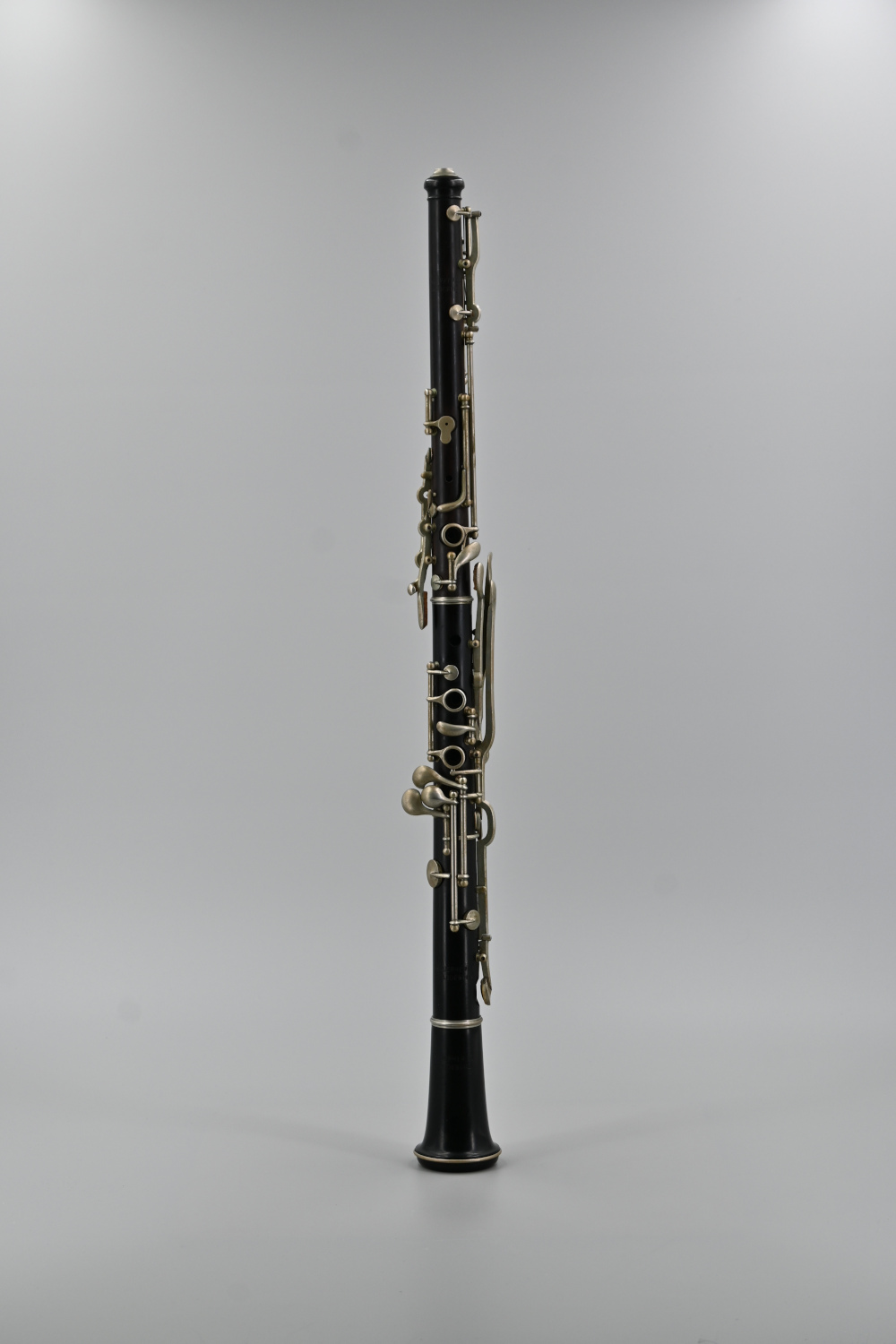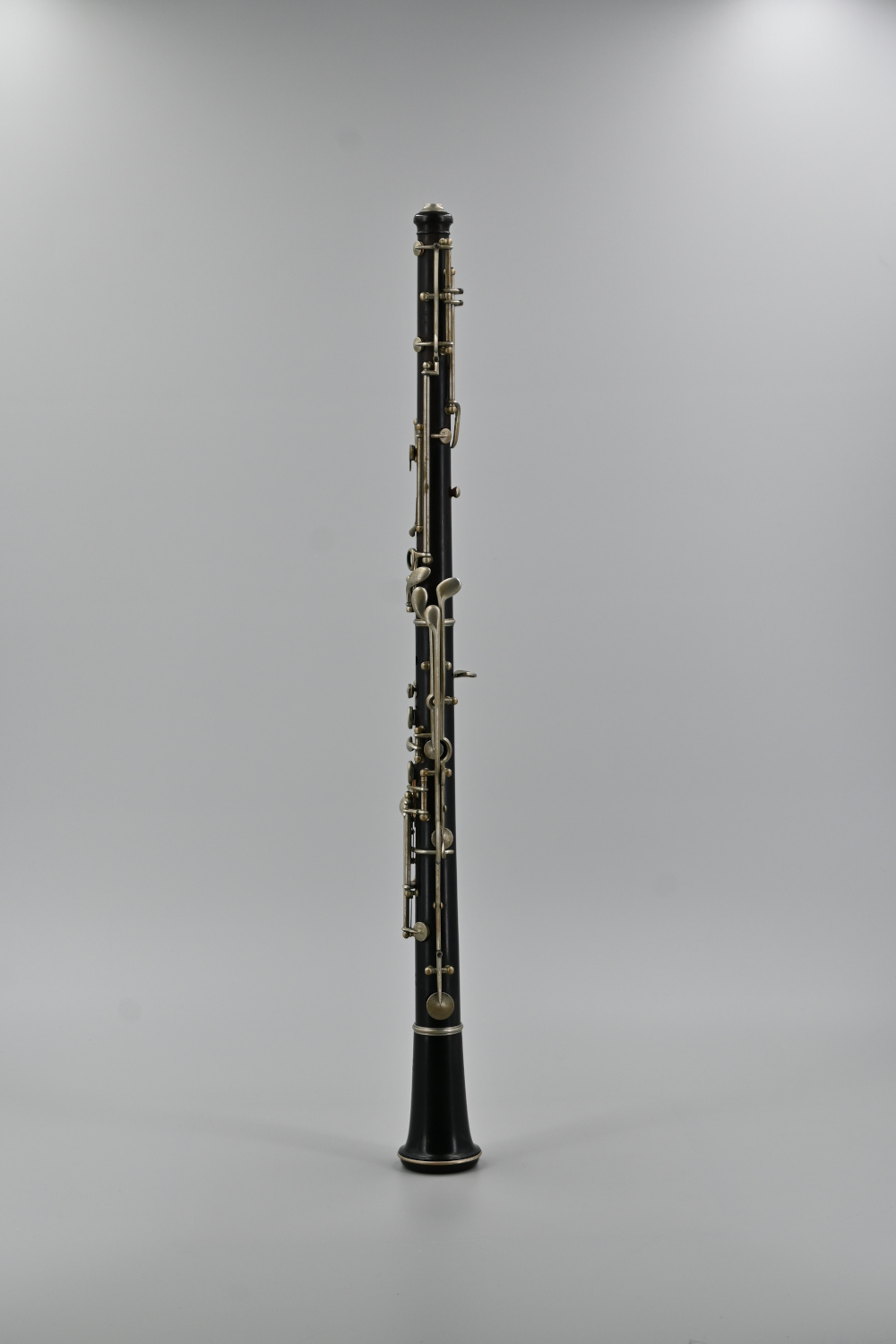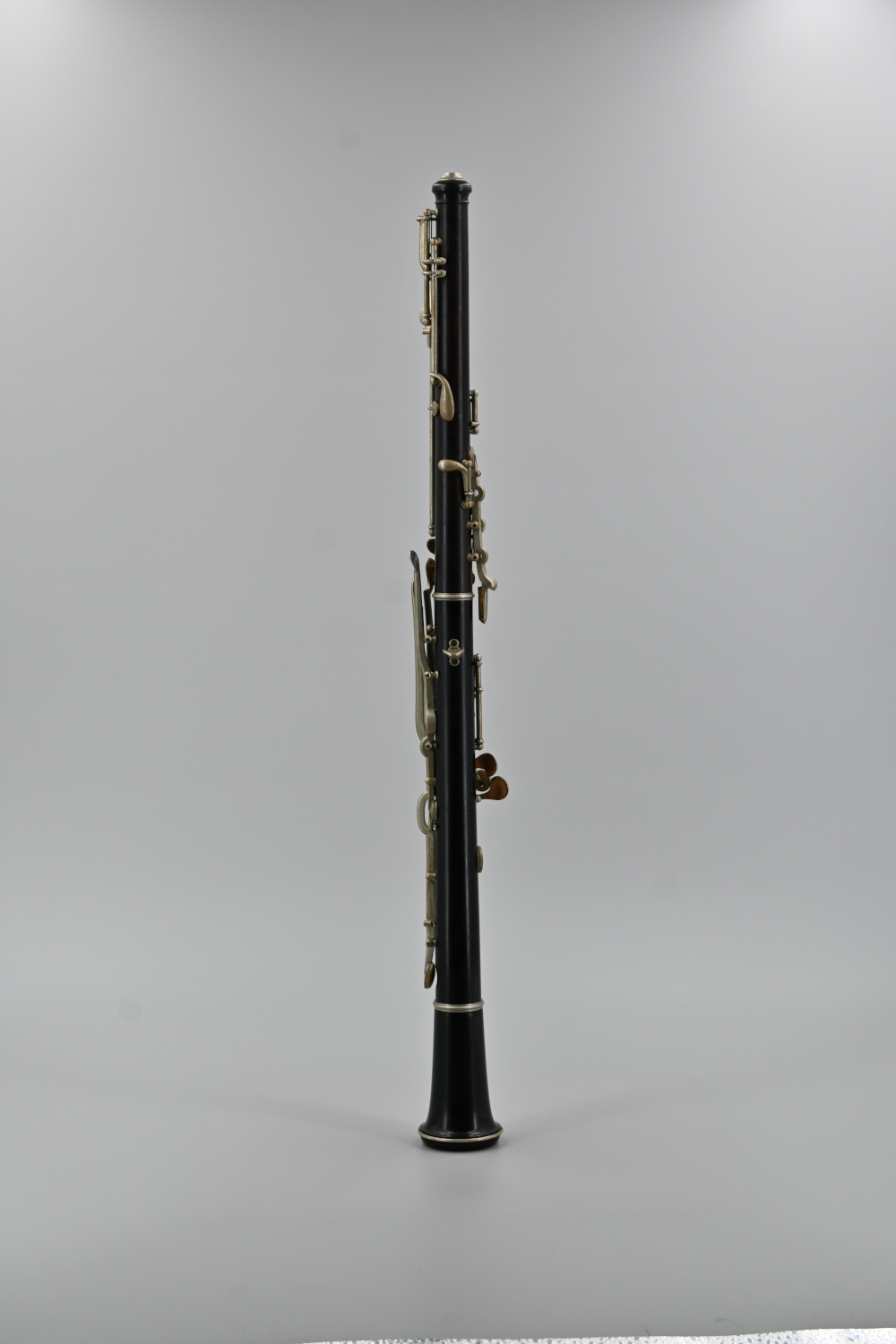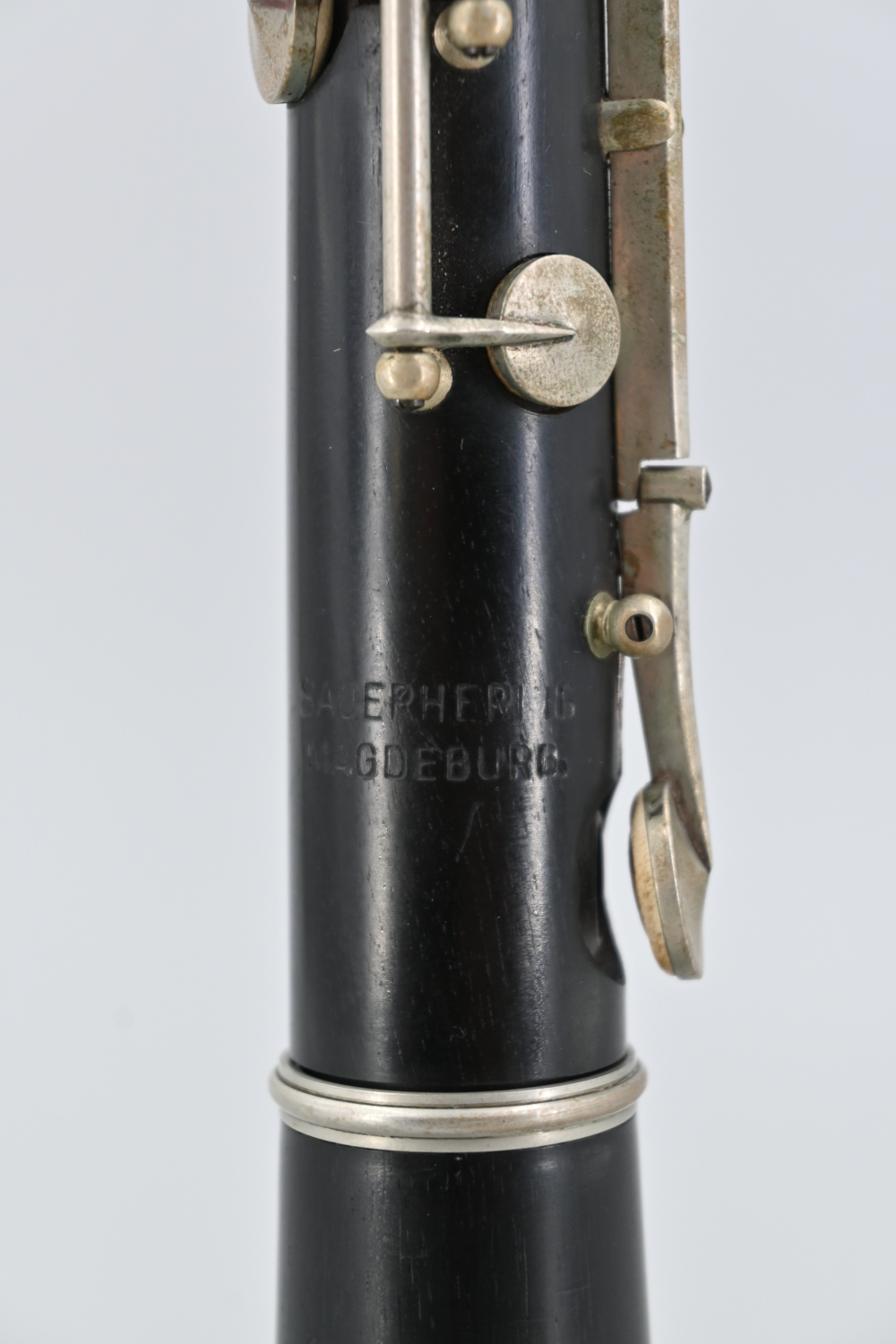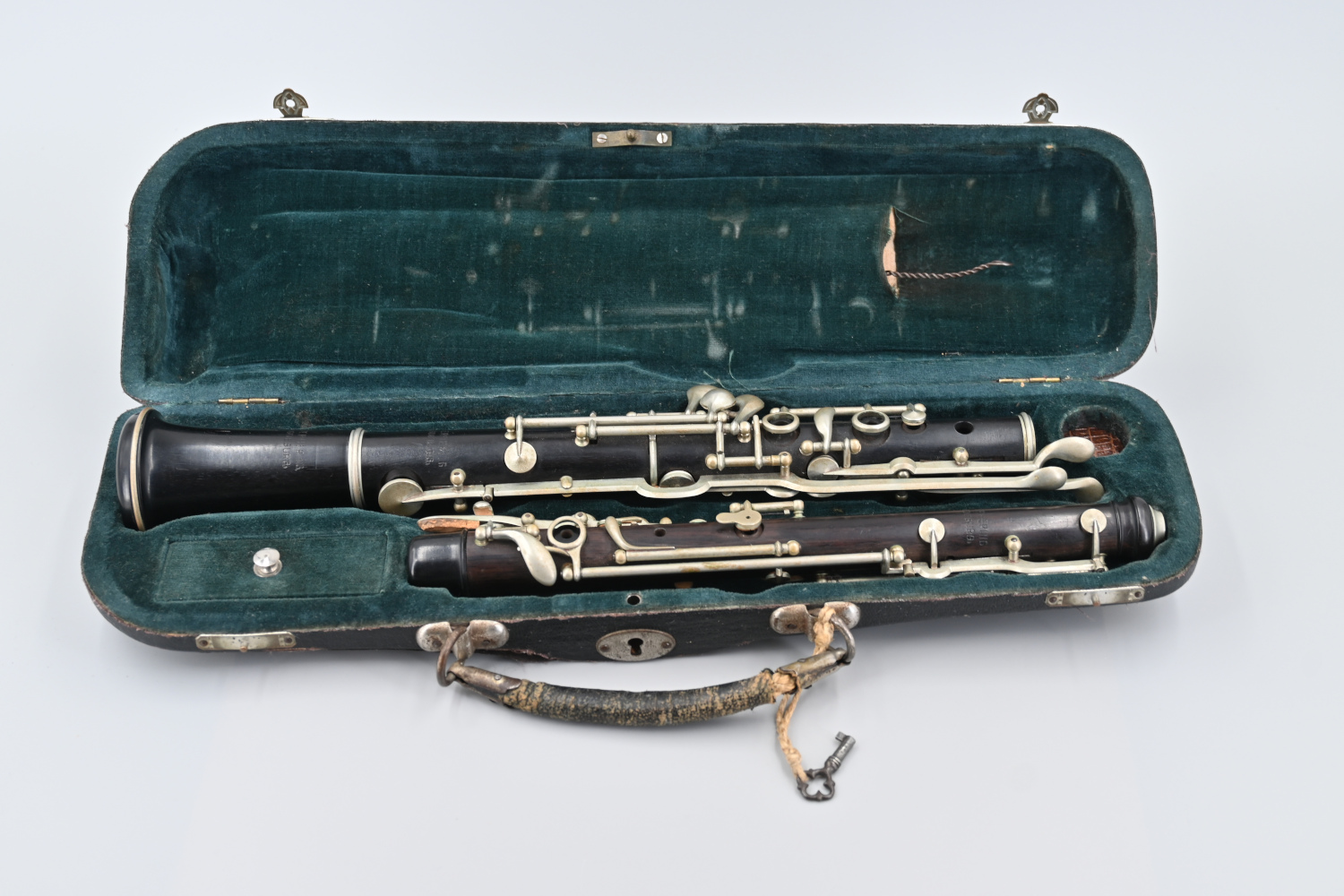 Oboe – SAUERHERING, Hermann
950,00 €
Category

Other woodwind

Maker

SAUERHERING, Hermann

Marks and inscriptions

SAUERHERING
MAGDEBURG
(on all parts)

Period

1830-1900

Place of origin

Germany

Description

Grenadilla oboe by Hermann Sauerhering

Materials

Grenadilla, nickel/German silver

Dimensions

Total length 562 mm
Weight 440 g
Weight with case 890 g

Condition

Working condition

Accessories

Original case with key

Price (€)

€ 950.00

Ref

1056
Description
Oboe – SAUERHERING, Hermann
For sale is a grenadilla oboe with nickel silver keys that was made by Hermann SAUERHERING (1840-1909) sometime around 1900.
Hermann Sauerhering was born in a town called Rogätz – about 30 km north of Magdeburg, Germany. He was a woodwind instrument maker and instrument dealer. In 1875, he started working together with J. SIERING in the company Siering & Sauerhering. Siering's previous partner Carl Stoy had left what was then called Stoy & Siering. In 1880, Siering left and Hermann Sauerhering took over the business of the woodwind instrument factory himself.  He had married a certain Friederike Plate and they had four children. Two of these children would go on to run the company after Hermann died in 1909: Reinhold (05.12.1874-1945) and Franz (19.06.1876-ca.1953). Friedrich KULOW (1853-1939) was trained at the Sauerhering workshop.
[And yes, the name Sauerhering refers to the old German name given to the trader of sour pickled herrings!]
This oboe is in working condition, but needs some restoration to be used professionally again. It plays at a=440 Hz and features an automatic octave key.
If you are interested in this product or need more information about it, please leave us a message using this form. We will get back to you shortly.