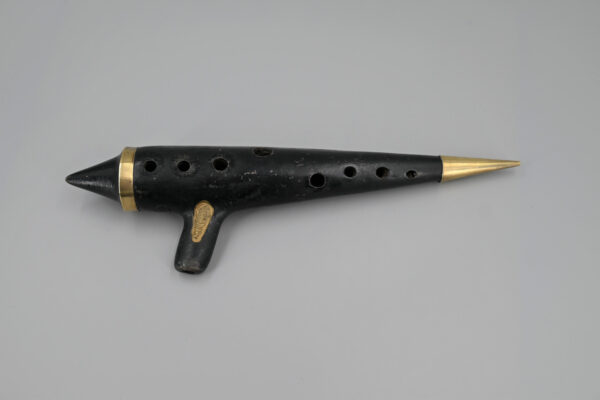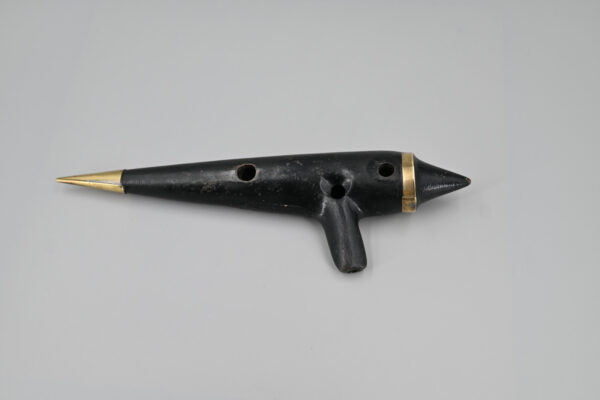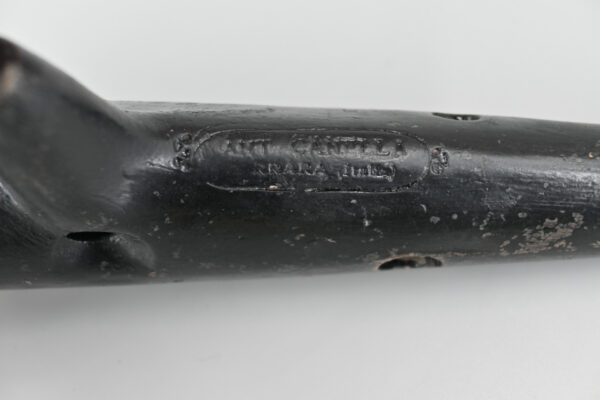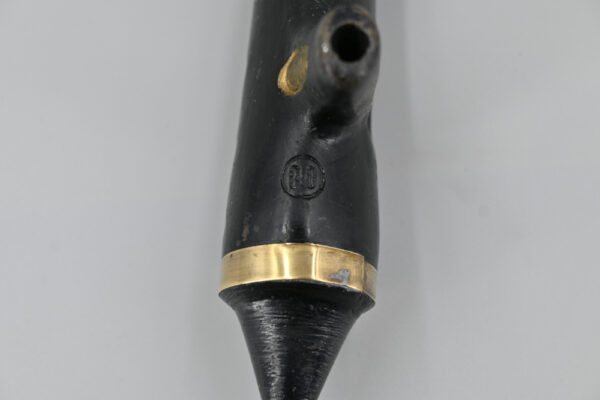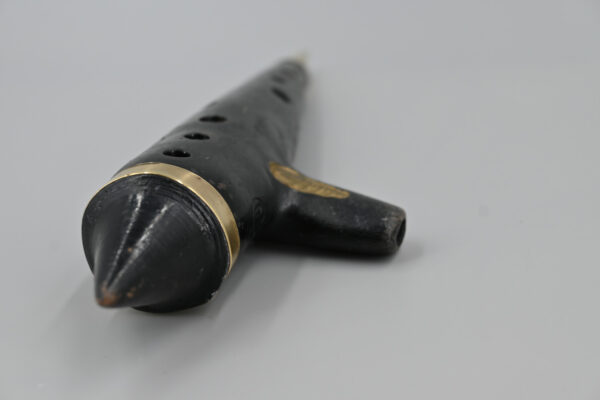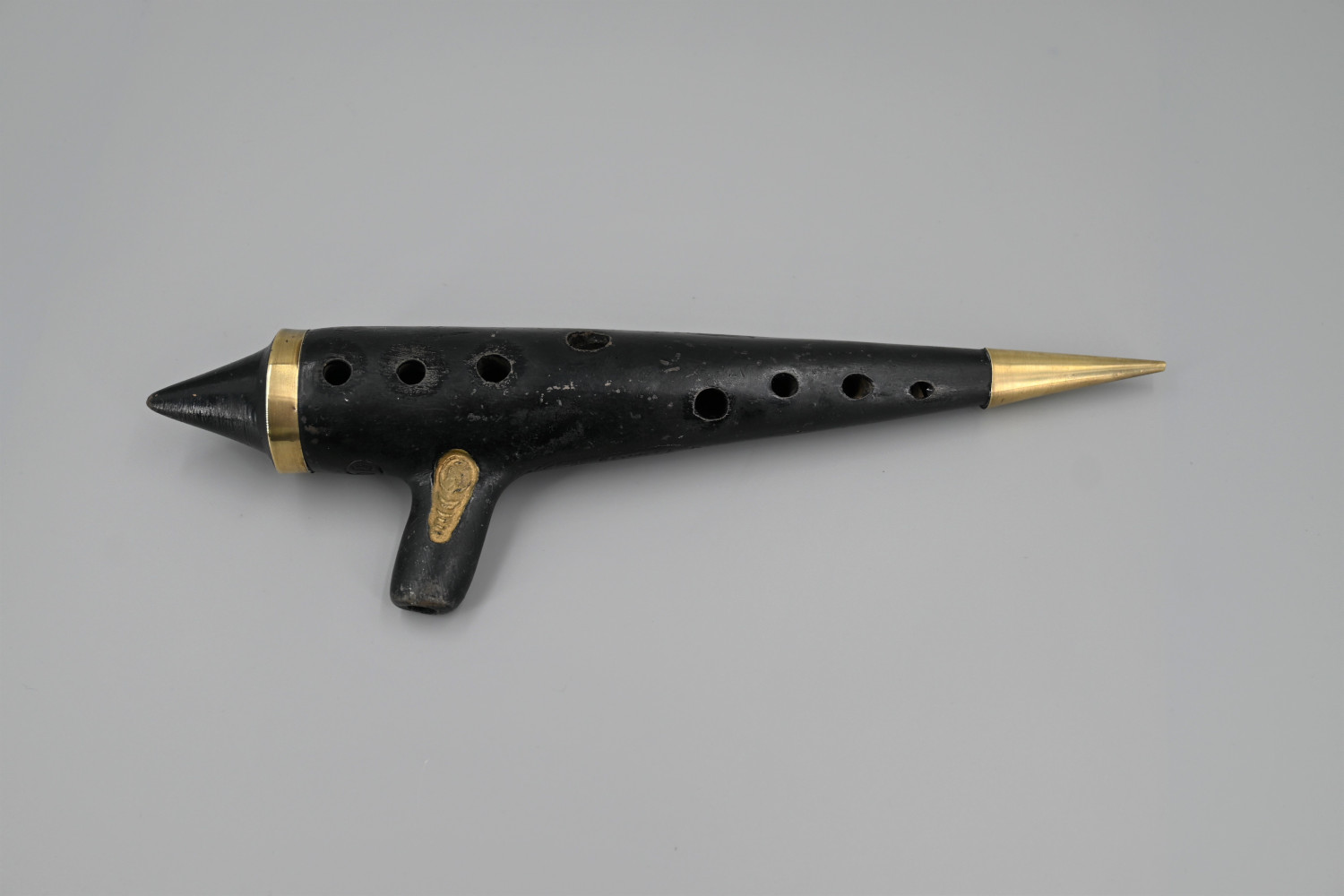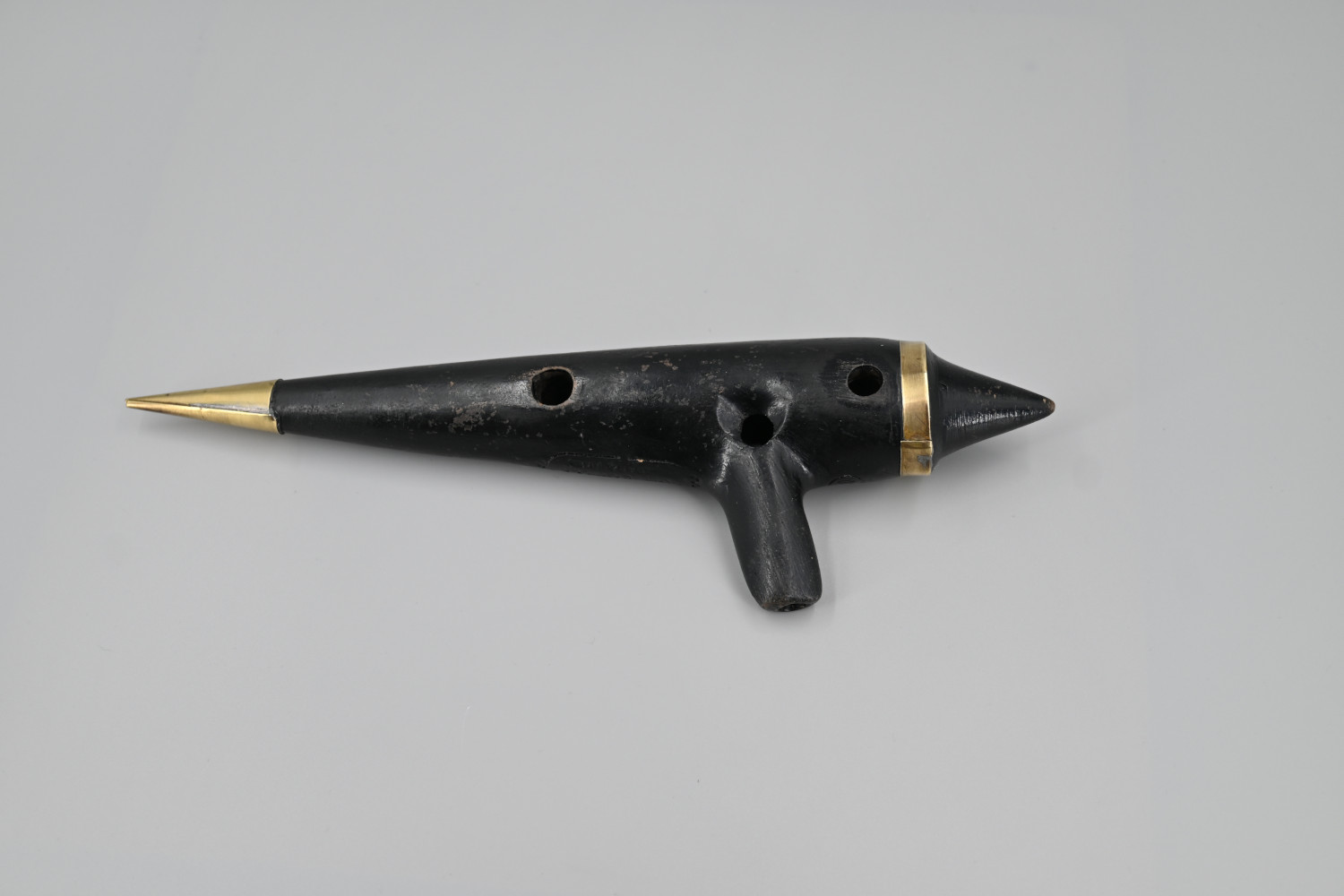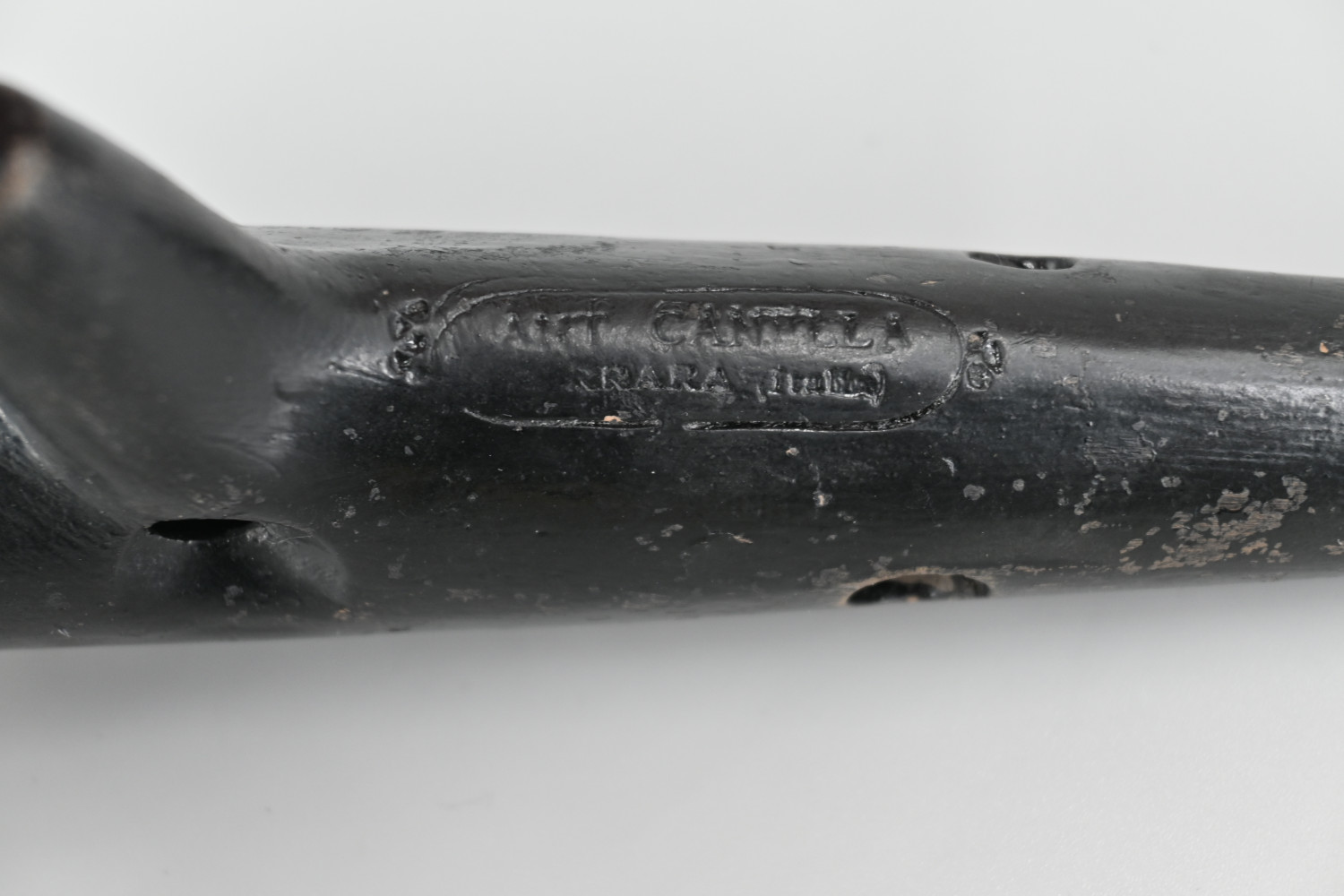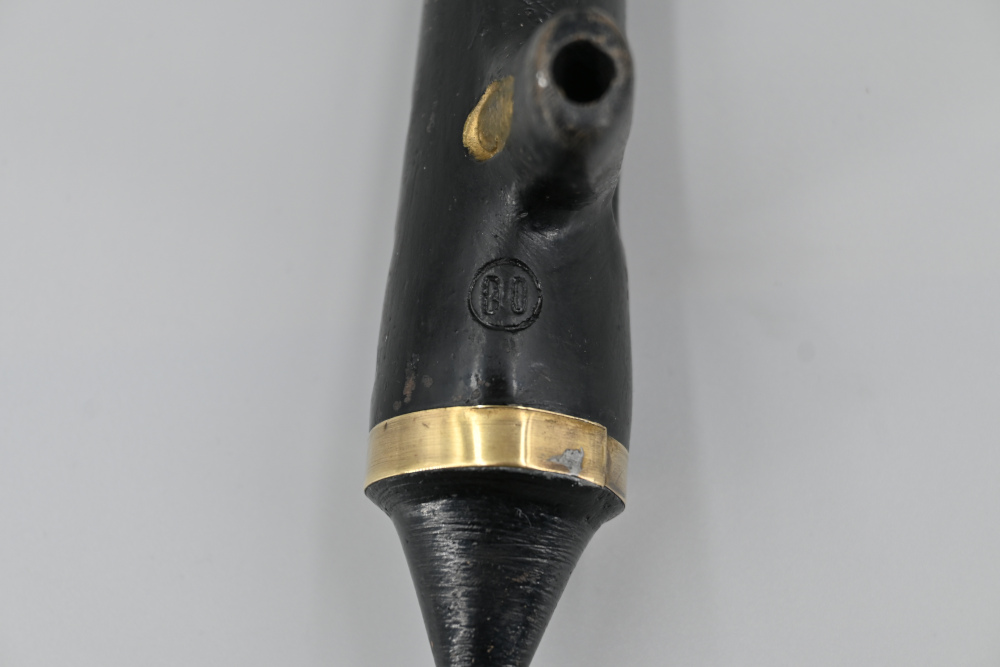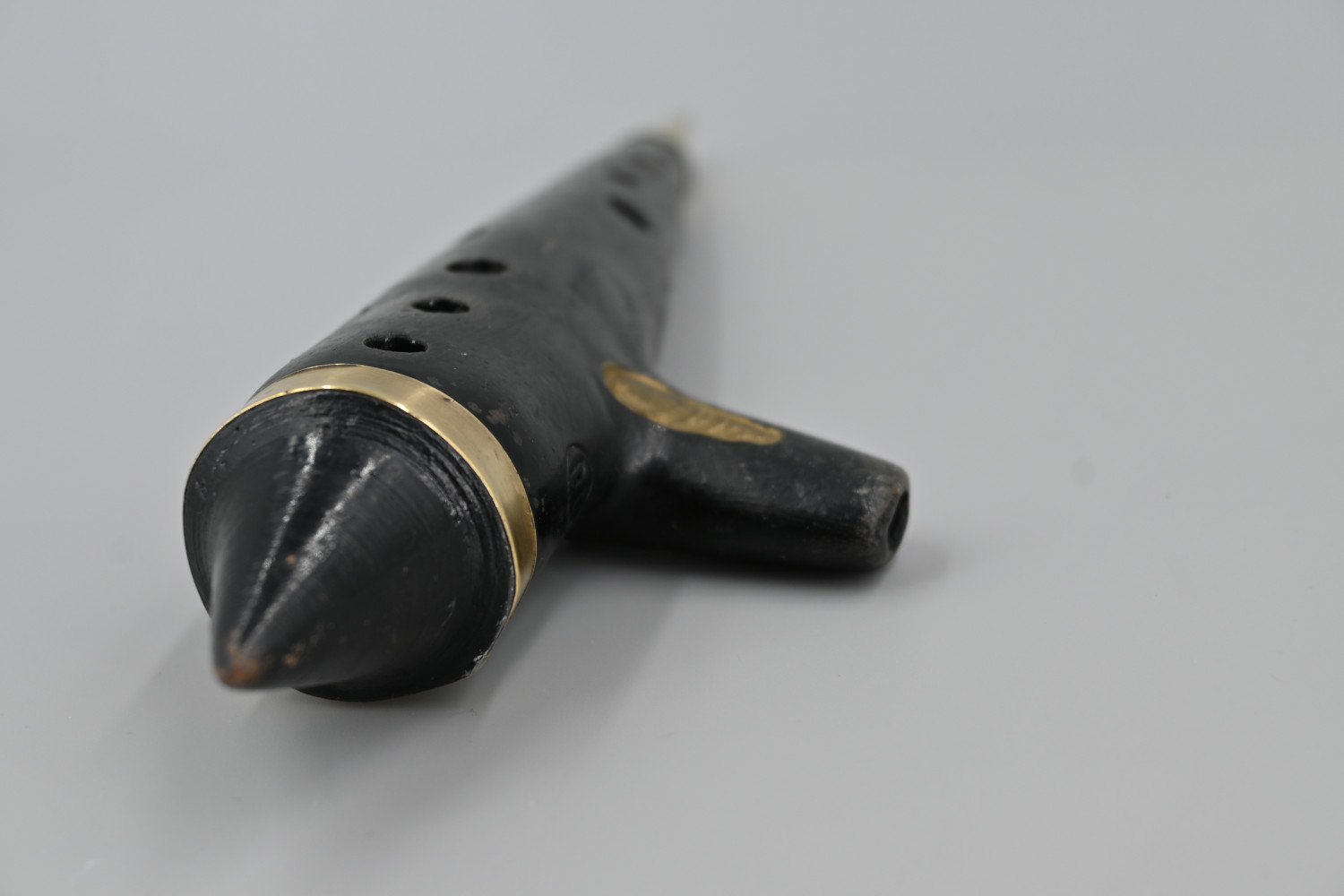 Ocarina E-flat – CANELLA, Antonio
280,00 €
Category
Flageolets & recorders
Marks and inscriptions
ANT. CANELLA
FERRARA (Italia)
DO
Period
1900-present
Place of origin
Italy
Description
Ceramic ocarina with brass decoration
Materials
Ceramic, brass
Dimensions
Length 260 mm
191 g
Condition
Working condition
Price (€)
€280.00
Ref
1042
Description
This extremely rare ceramic and brass ocarina was made in Ferrara, Italy by Antonio CANELLA (1861?-1952?). He was active making ocarinas from around 1878 to 1940. Ferrara is just 50 kilometres away from Budrio, where the ocarina 'inventor' Giuseppe Donati (1836-1925) started his work.
Little is known about Antonio Canella and there are very few of his ocarinas to be seen on public display today. We did find one example in the Spada Collection housed in a museum in Italy.
This ocarina has 10 holes and plays E-flat when all the holes are covered. It is in lovely condition for its age.  
If you are interested in this product or need more information about it, please leave us a message using this form. We will get back to you shortly.