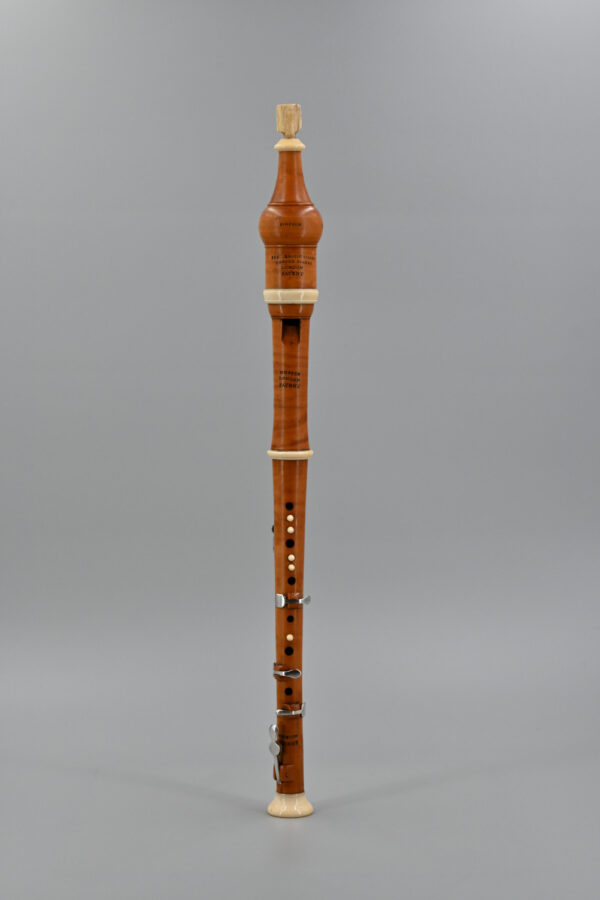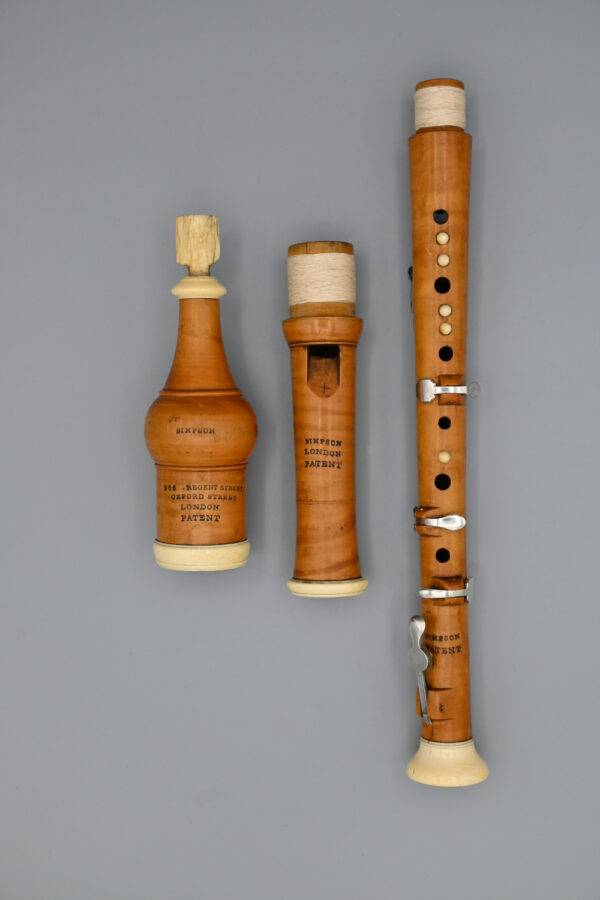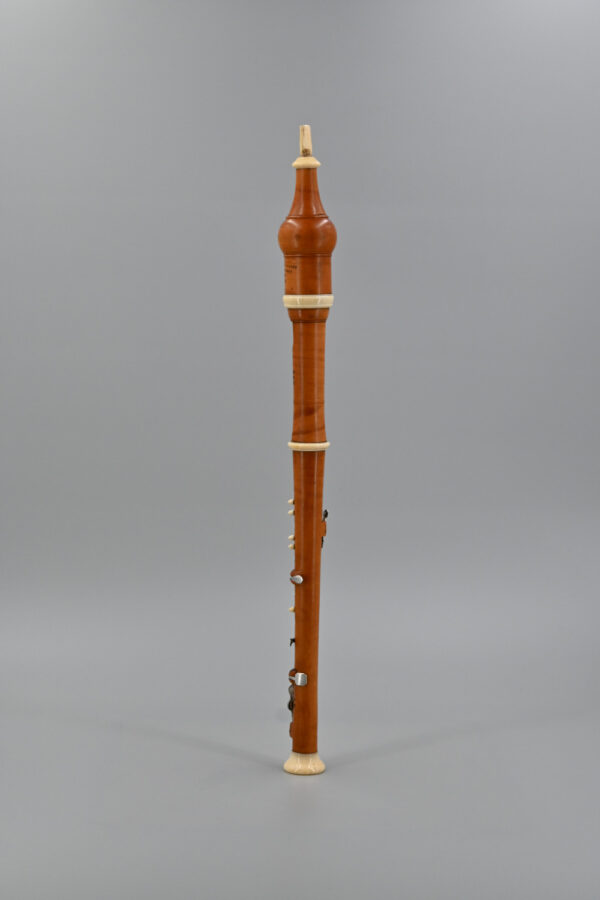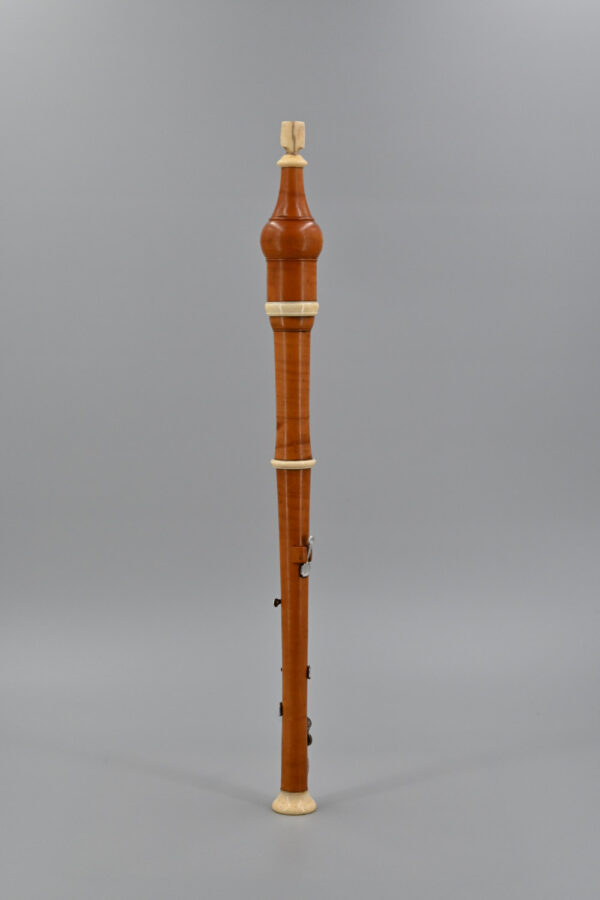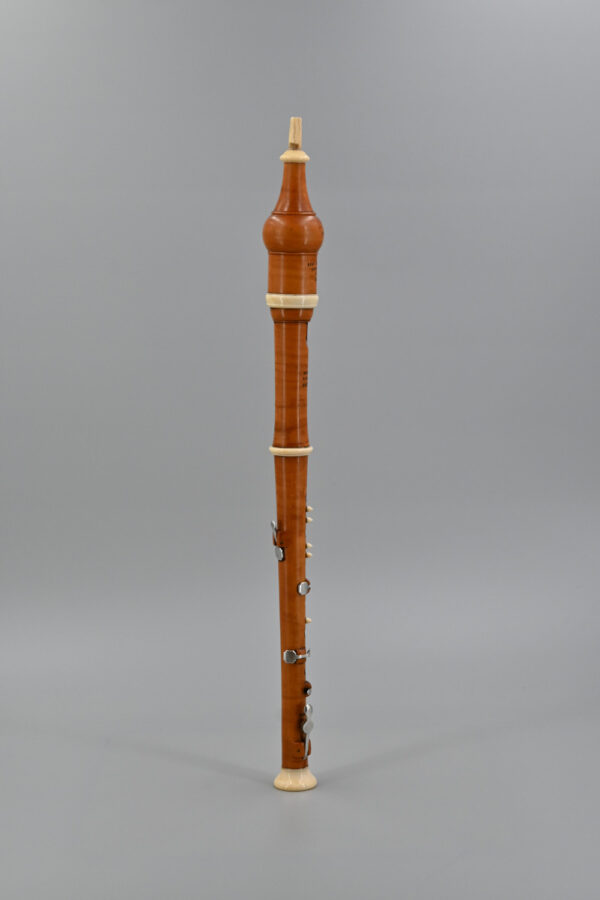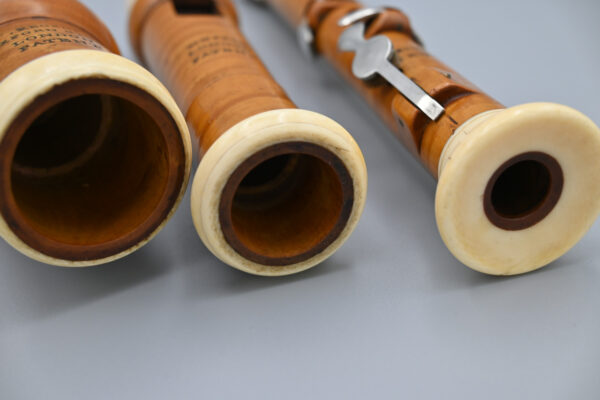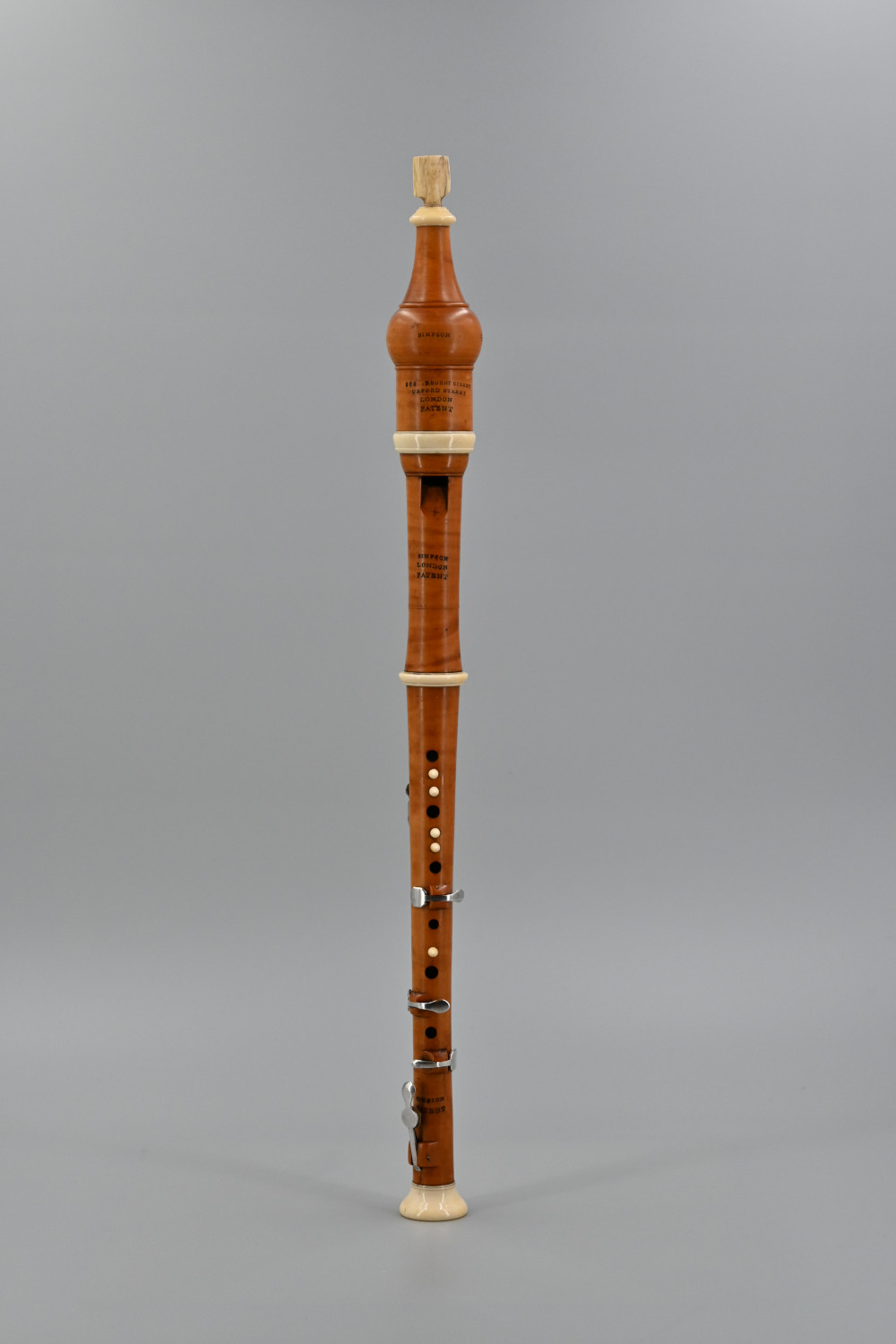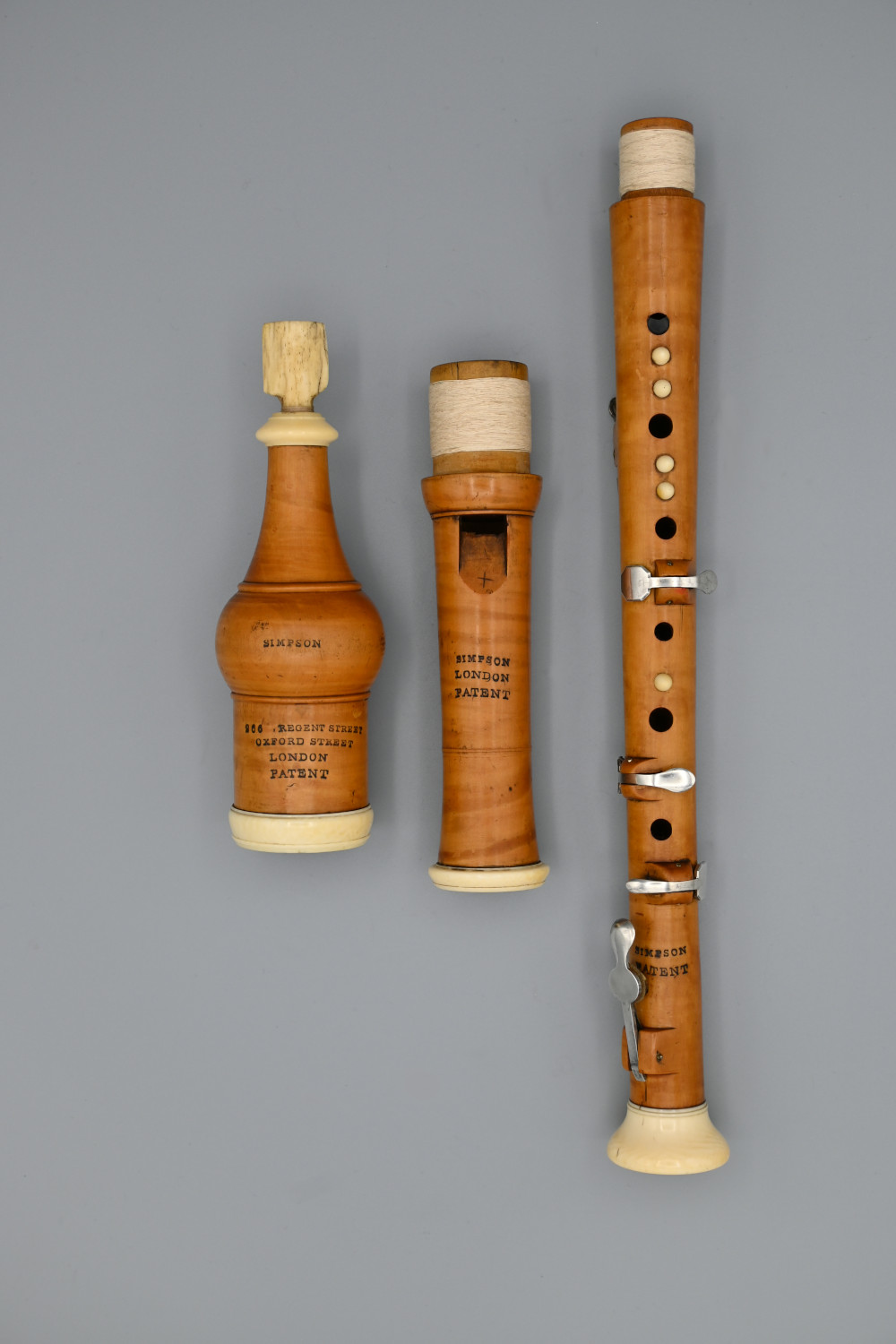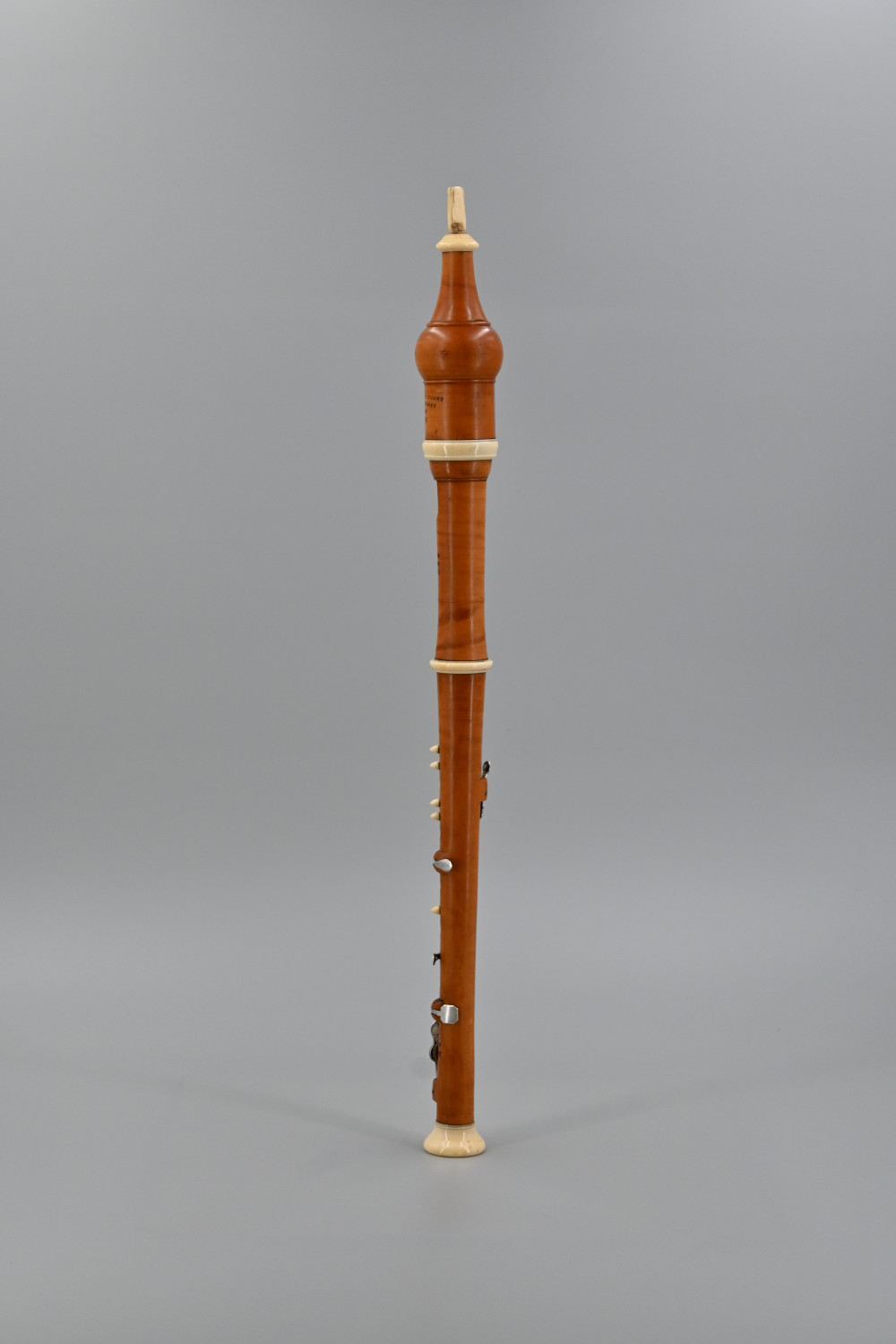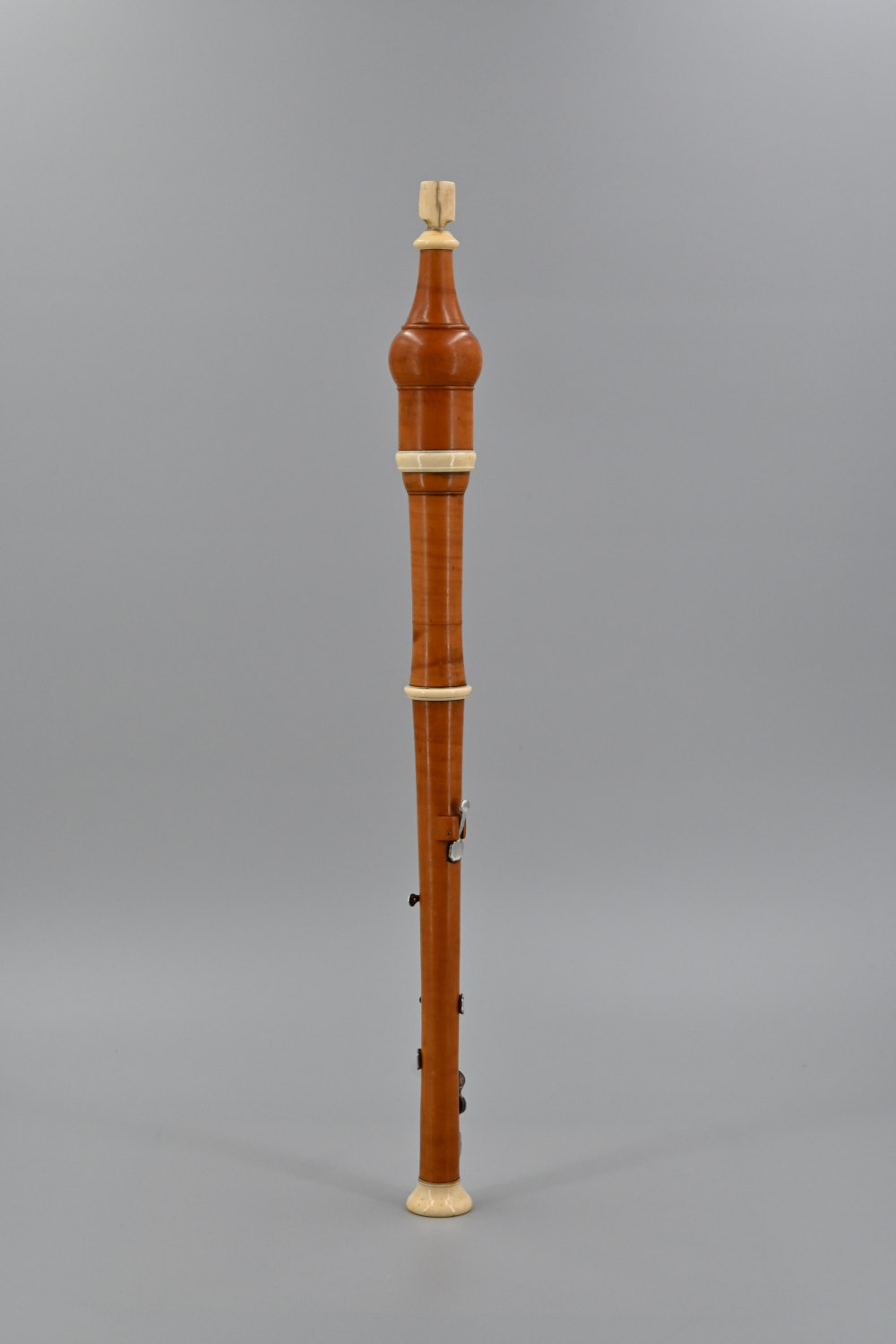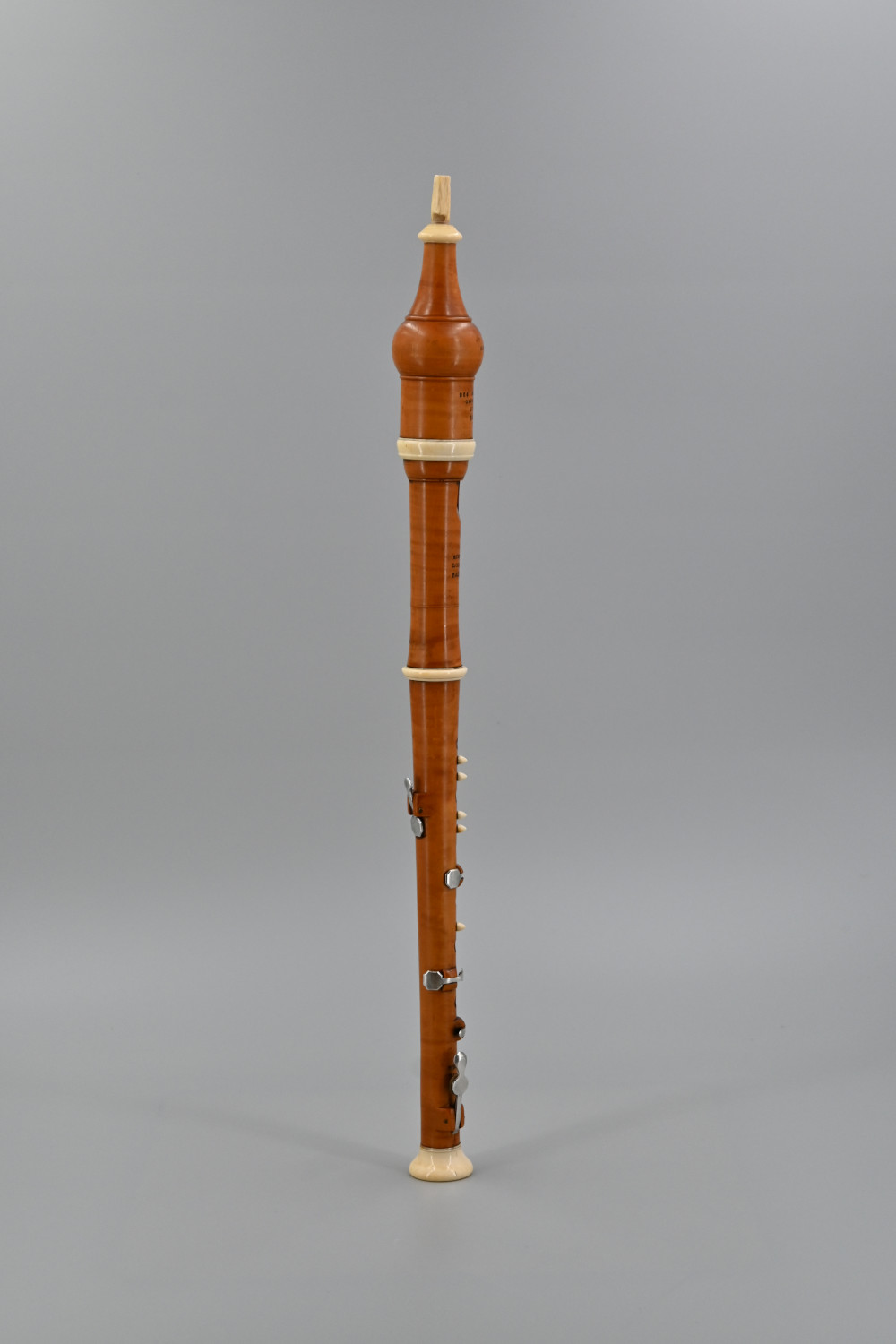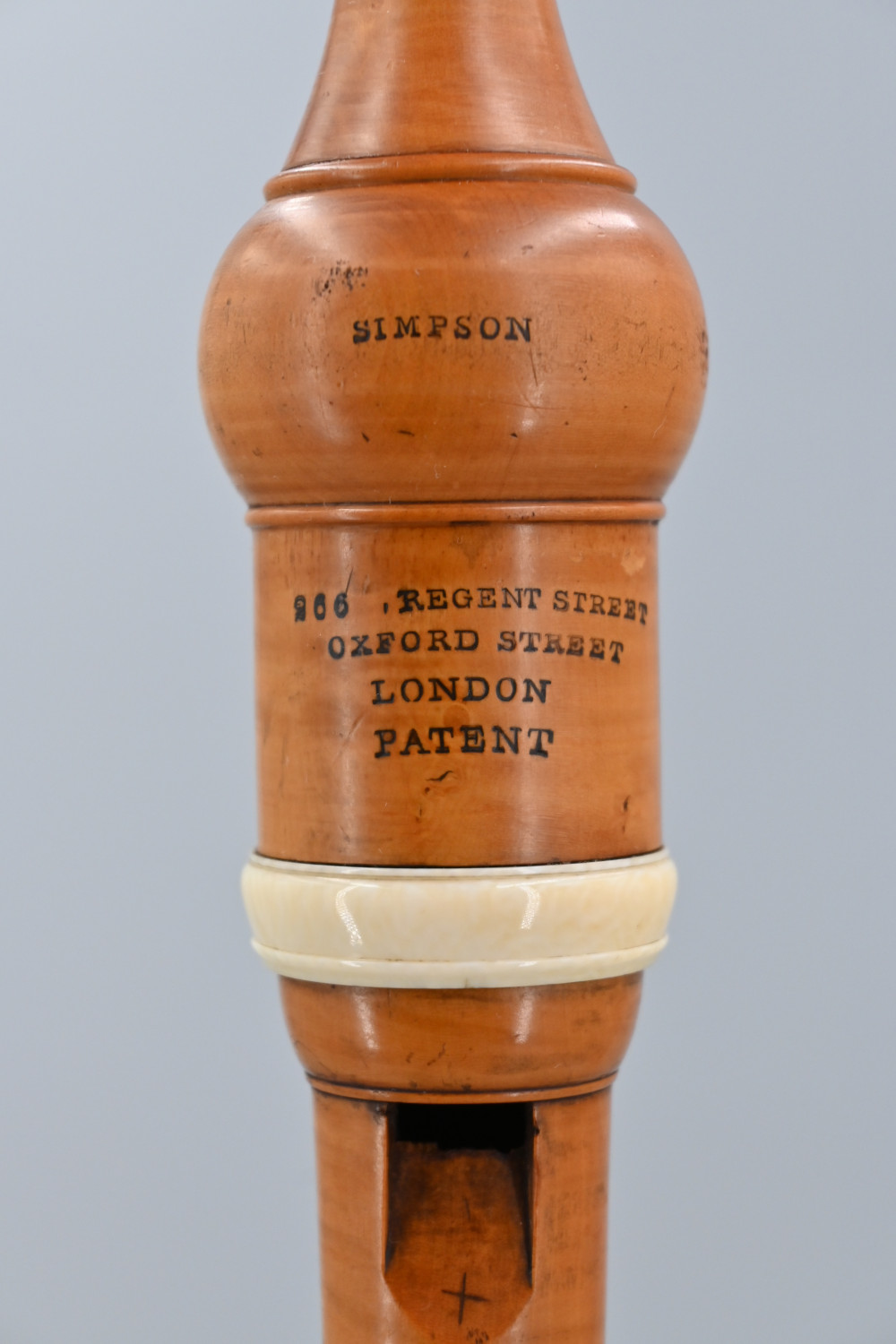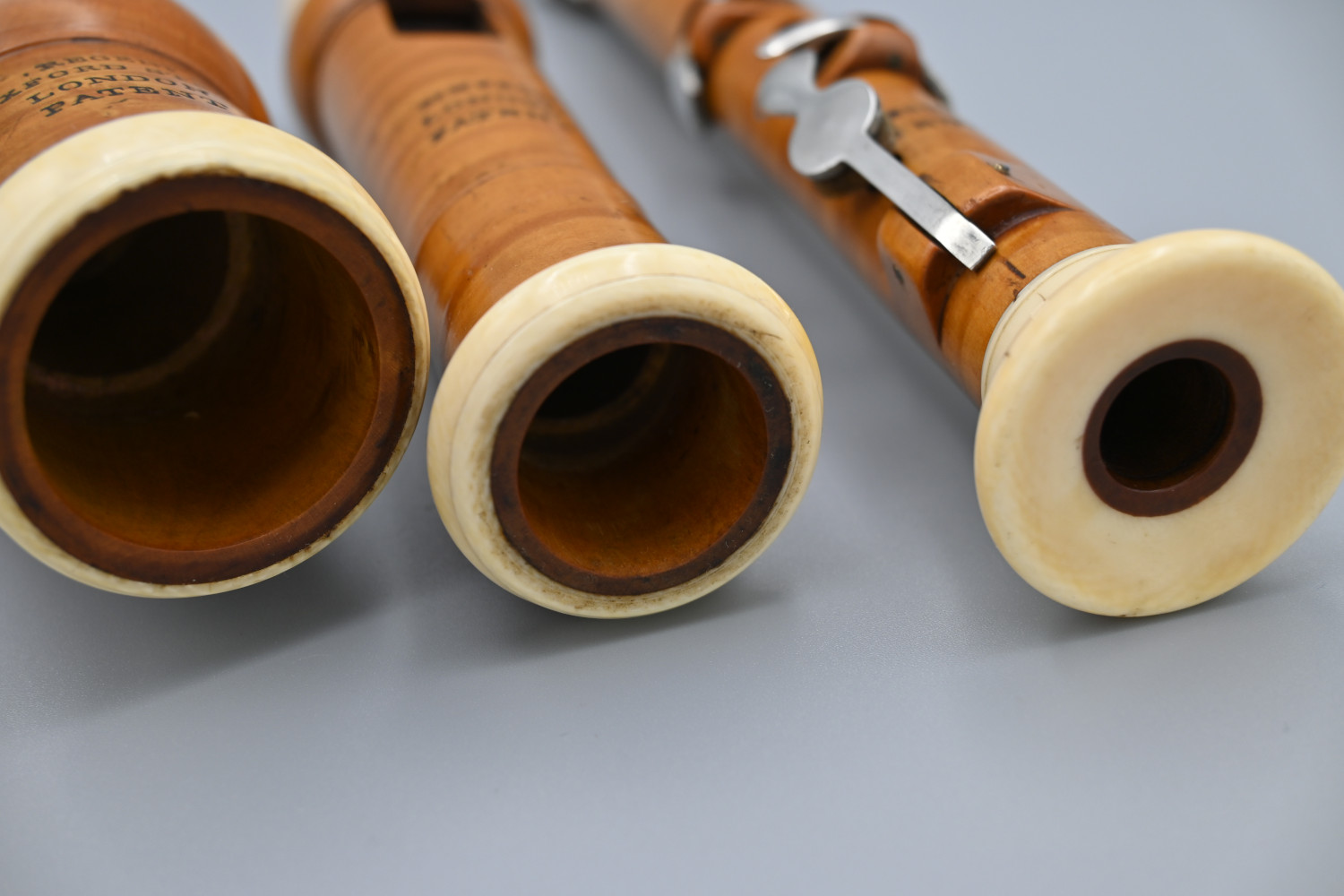 Single flageolet – SIMPSON, John
800,00 €
Category
Flageolets & recorders
Maker
SIMPSON, John
Marks and inscriptions
SIMPSON/LONDON PATENT (all parts)
266 REGENT STREET/OXFORD STREET (on wind cap)
Period
1830-1900
Place of origin
England
Description
Boxwood single flageolet by John Simpson
Materials
Boxwood, ivory, silver
Dimensions
Total length 497 mm, sounding length 349 mm, 180 g
Condition
Sold as is, for restoration
Price (€)
€800.00
Ref
1034
Description
Single flageolet – John Simpson
A rare and beautiful English flageolet made by John SIMPSON (c.1800-1869). Little is known about John Simpson. He was a very important London flageolet maker, but also a player and teacher. It seems that he was a trained by William BAINBRIDGE (1768/9-1830) and perhaps married Bainbridge's daughter. He wrote a tutor for the flageolet called 'John Simpson's complete Preceptor for the Improved Patent Single & Double Flageolet' (London c. 1829). This single flageolet features honey-coloured boxwood with five silver keys. The rings, spacing studs and beak are all made of ivory.
According to Waterhouse, William 'A Dictionary of Musical Wind-Instrument Makers and Inventors', John Simpson worked between around1830 and 1869 at the address stamped on the instrument. We can therefore date this instrument to around 1840.
If you are looking for fingering charts or indeed historic tutors there are quite a few available on the wonderful flageolets.com website.
Important note
This instrument contains ivory. A certificate for the legal sale of this instrument within the European Union is supplied when purchased. For those based outside the European Union, we can arrange a CITES for its legal exportation and importation.
If you are interested in this product or need more information about it, please leave us a message using this form. We will get back to you shortly.