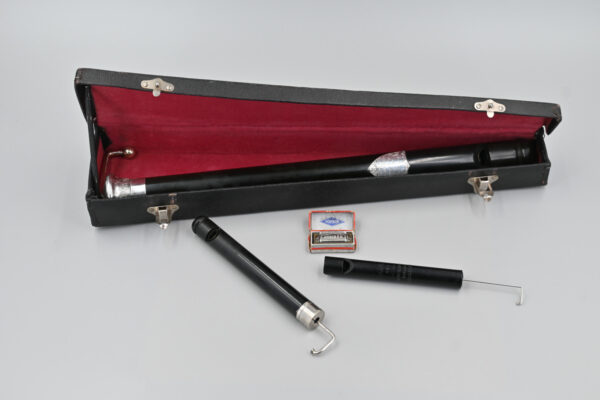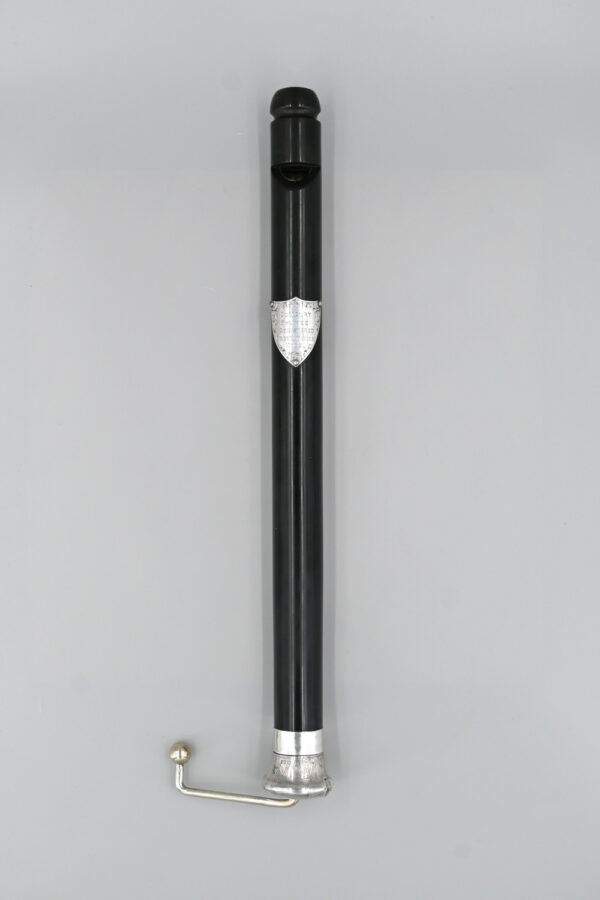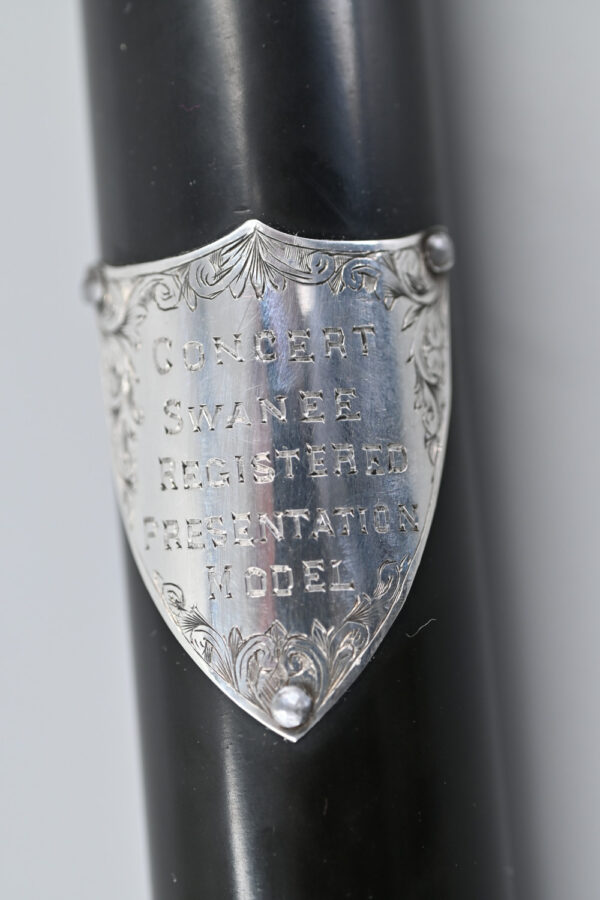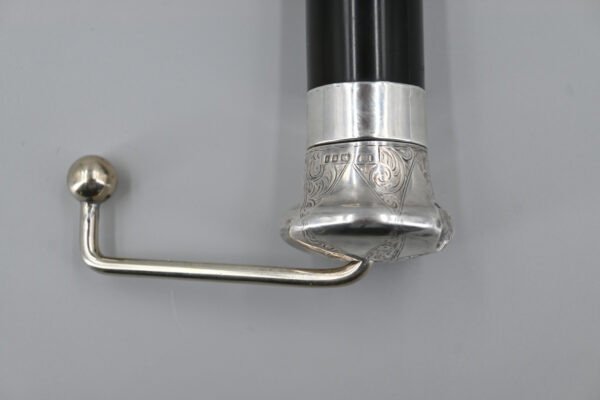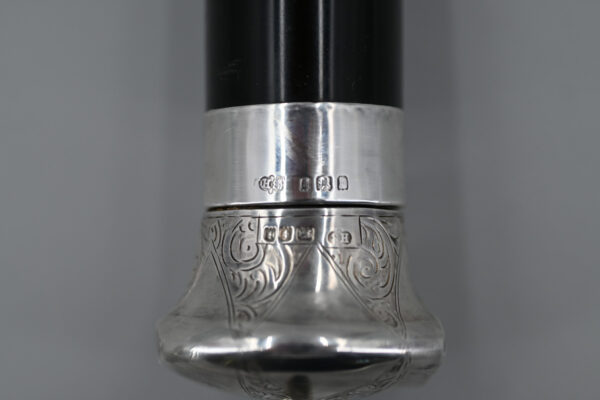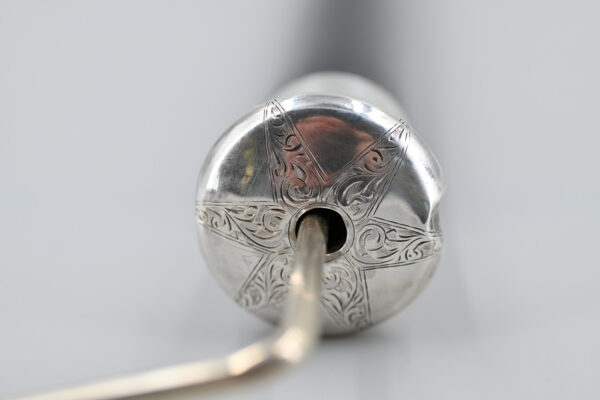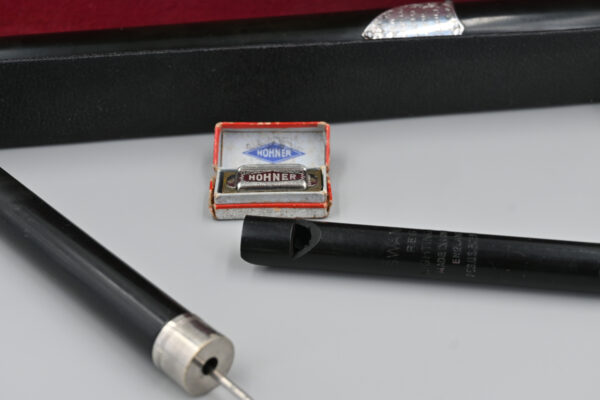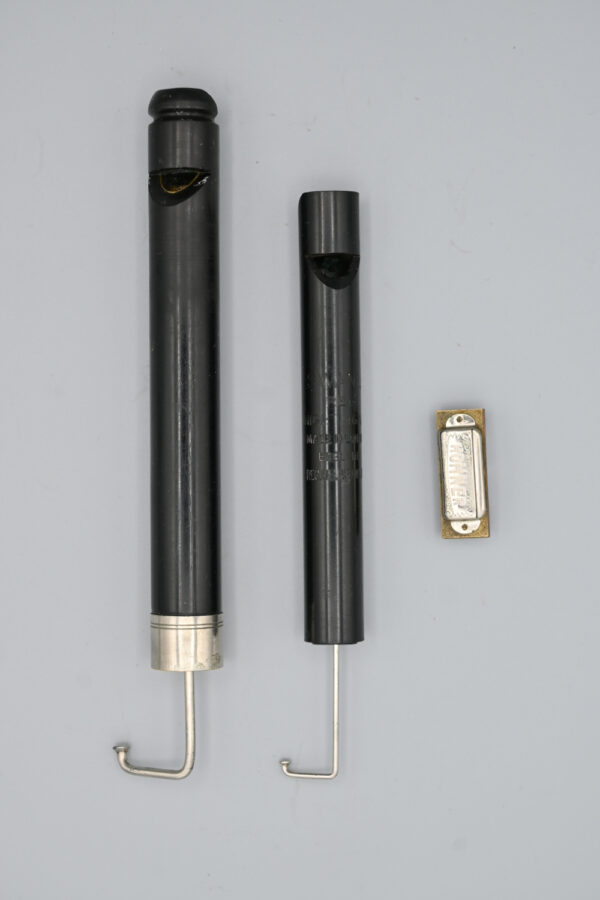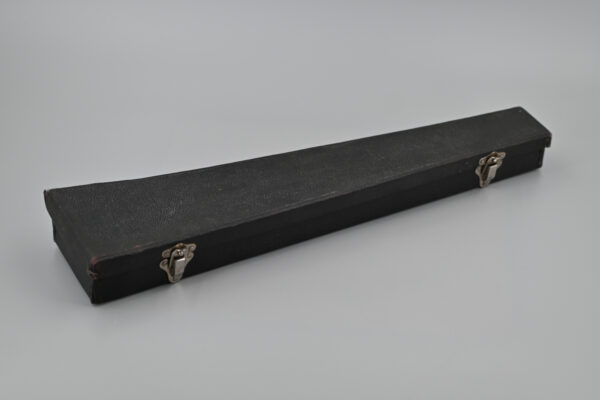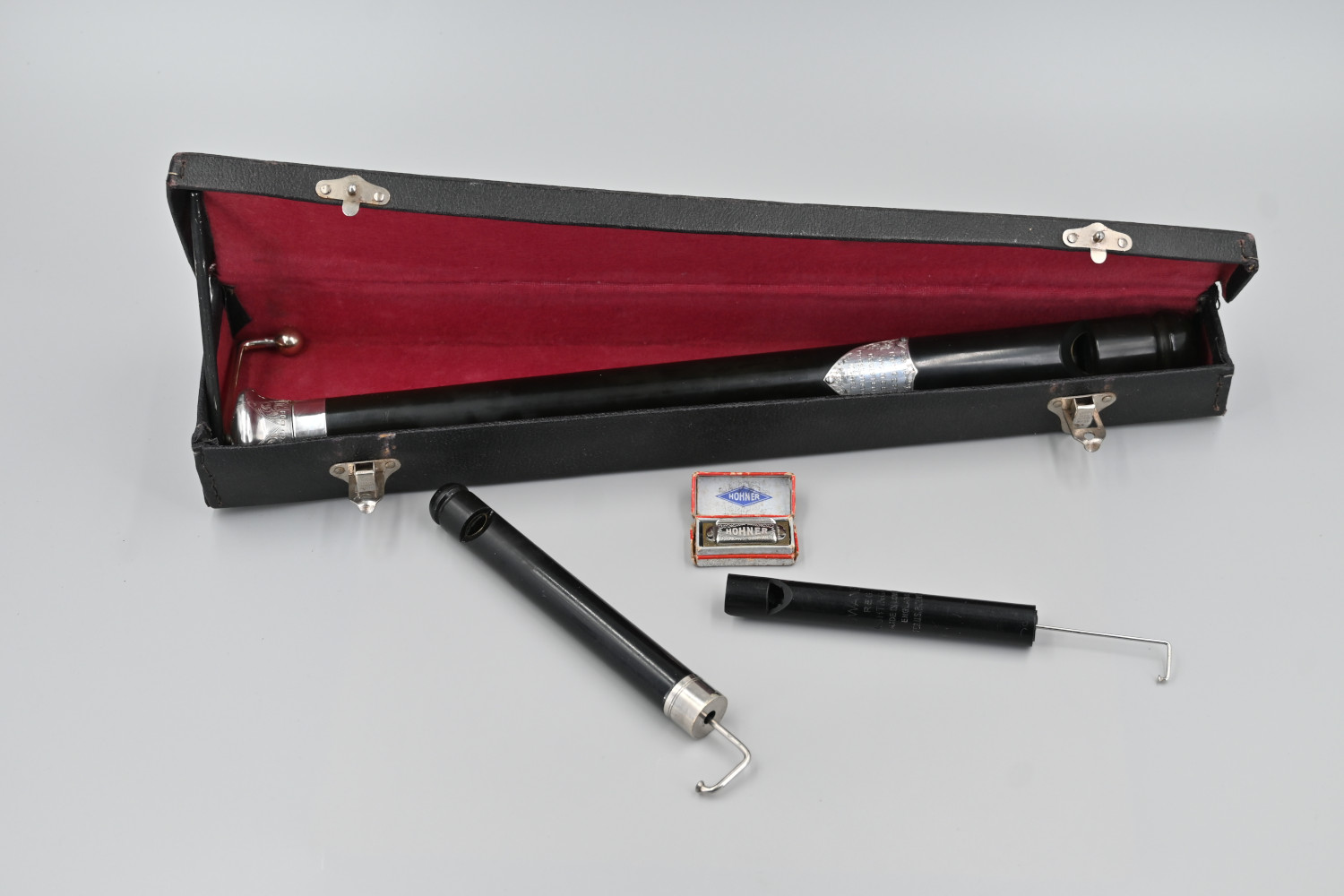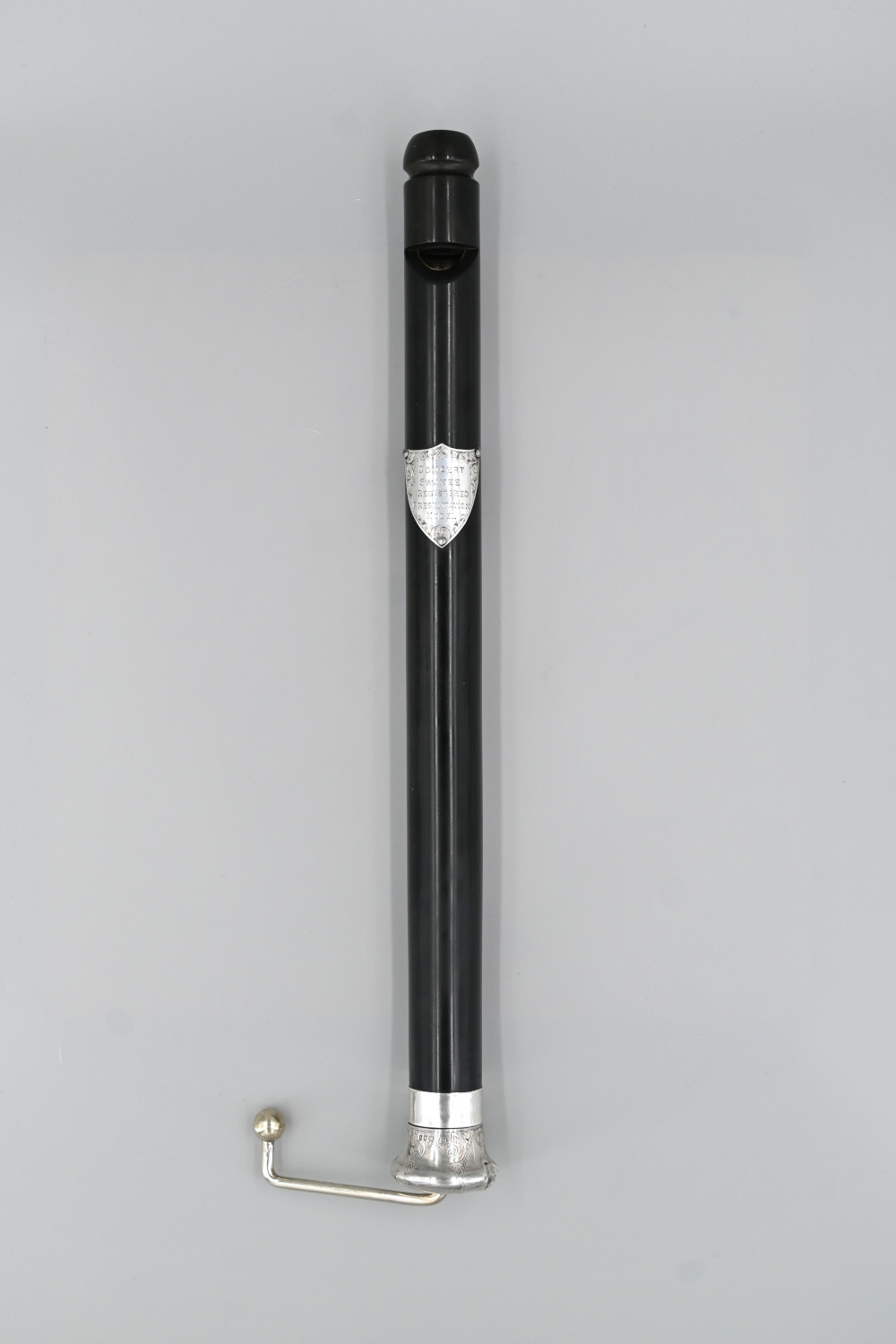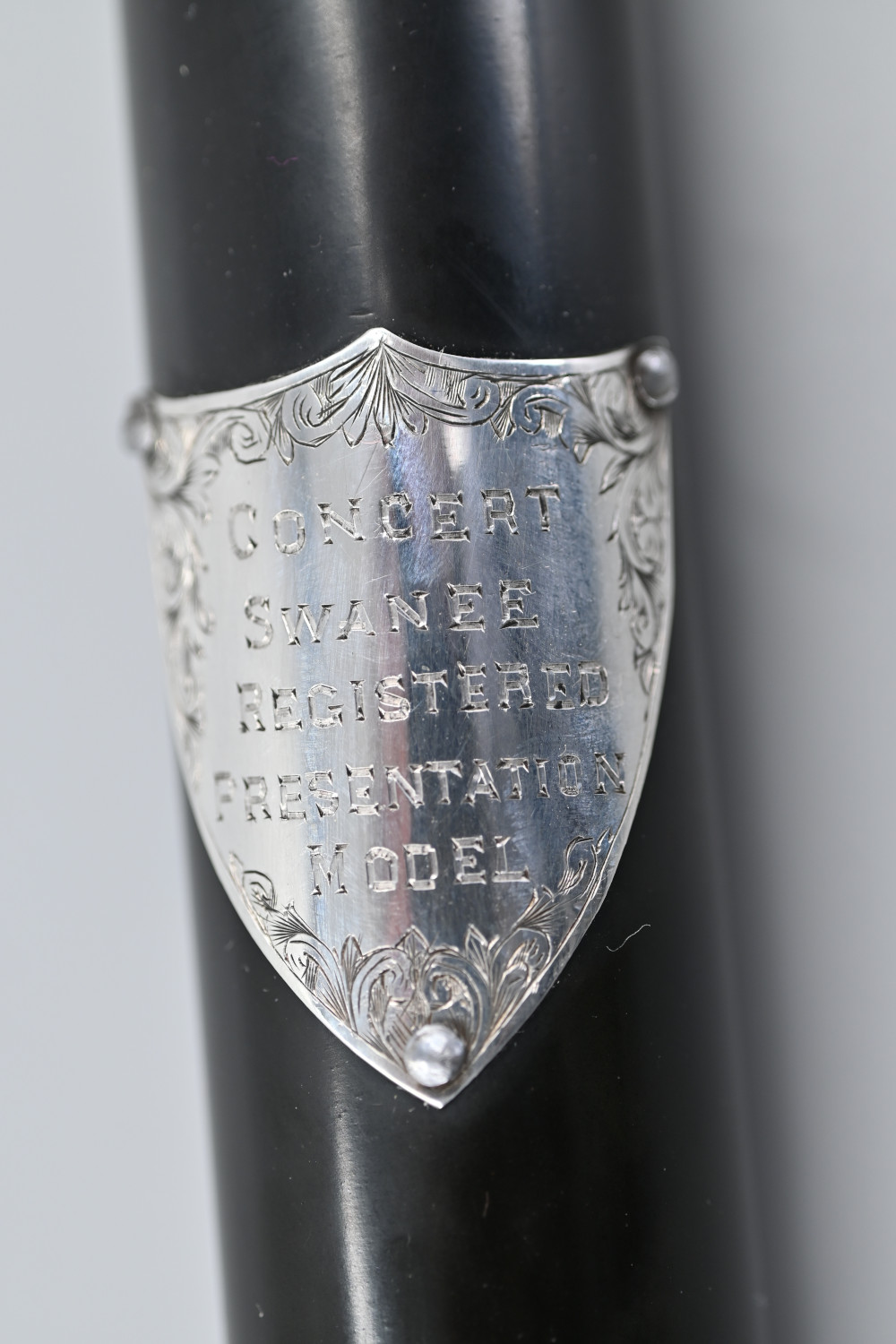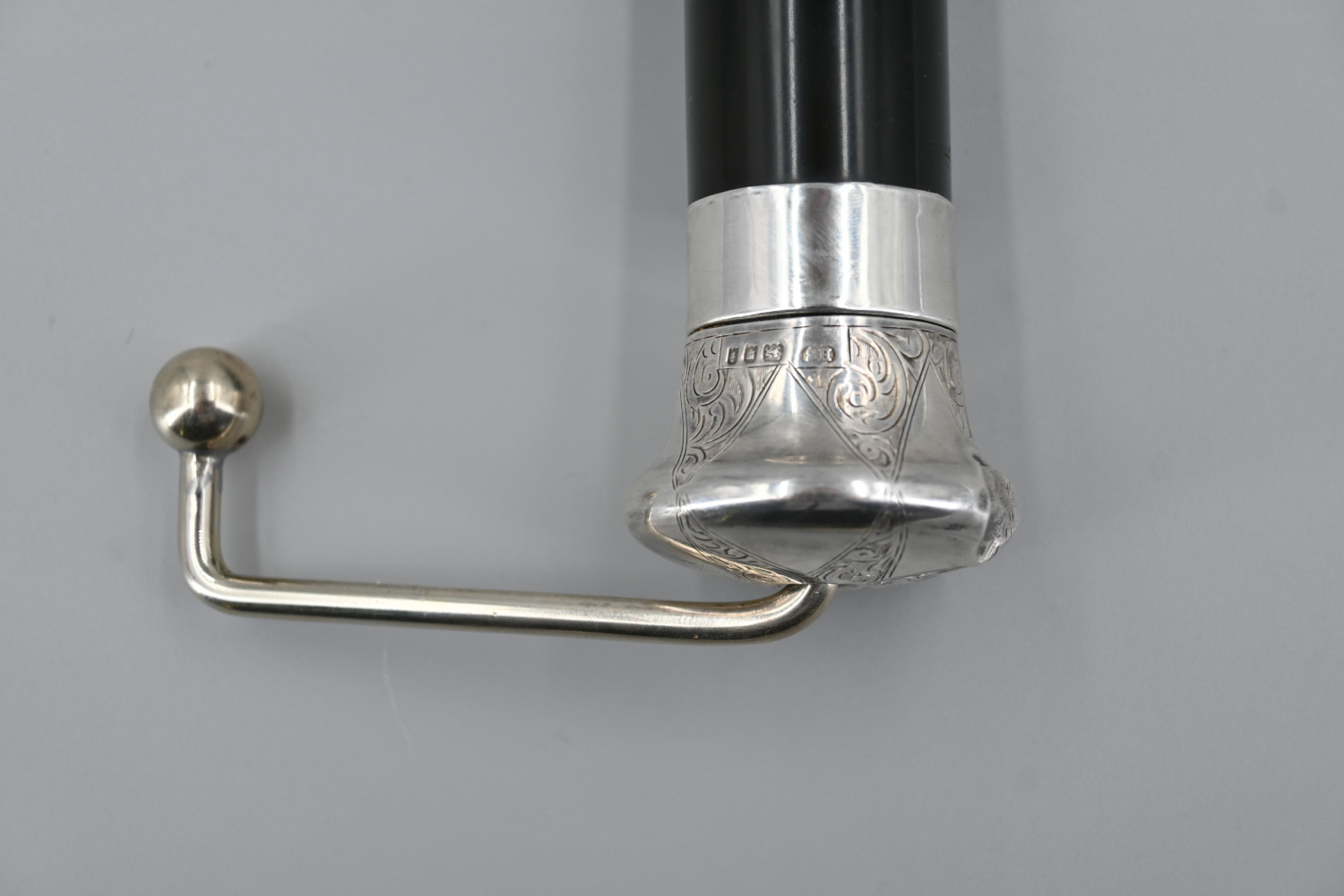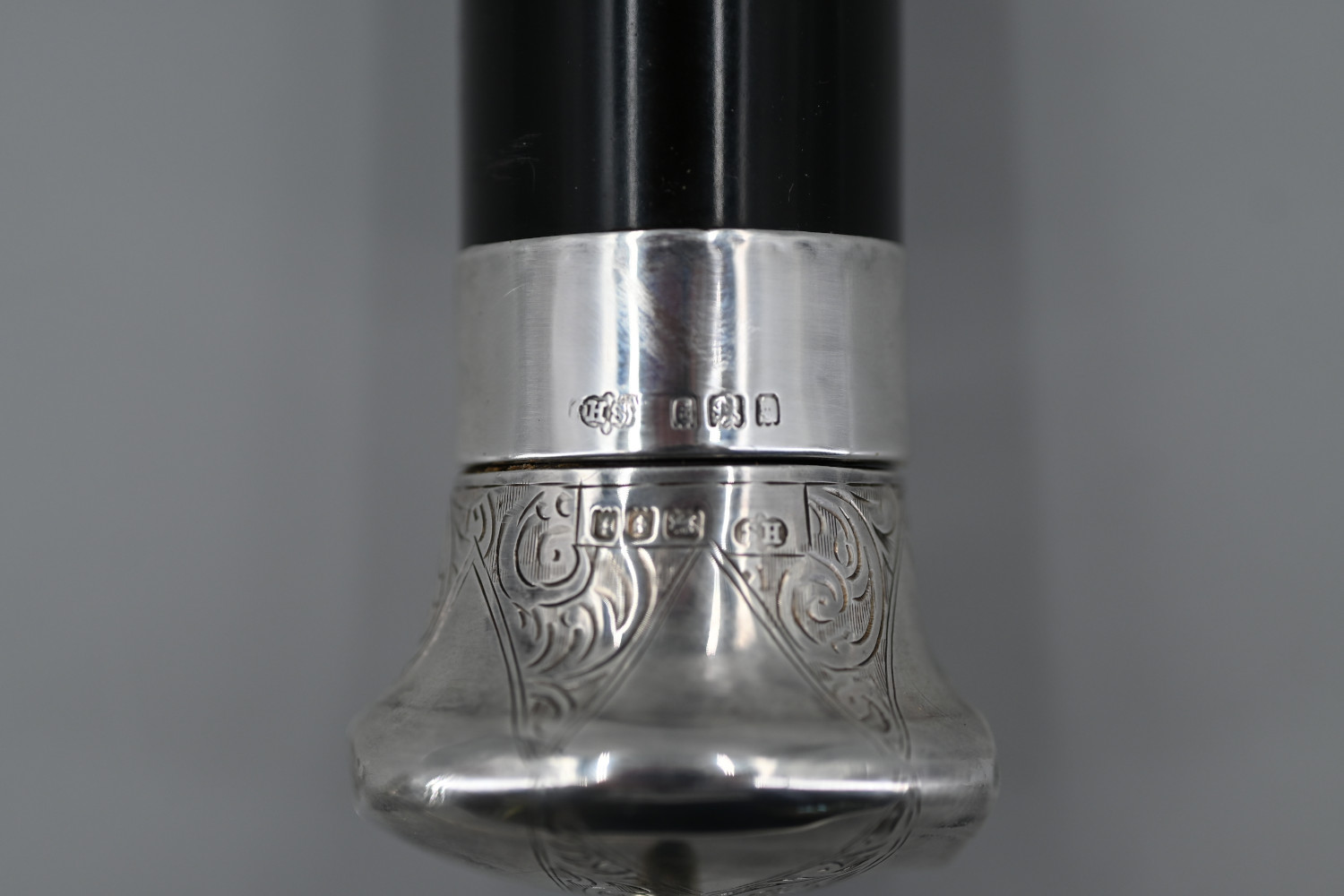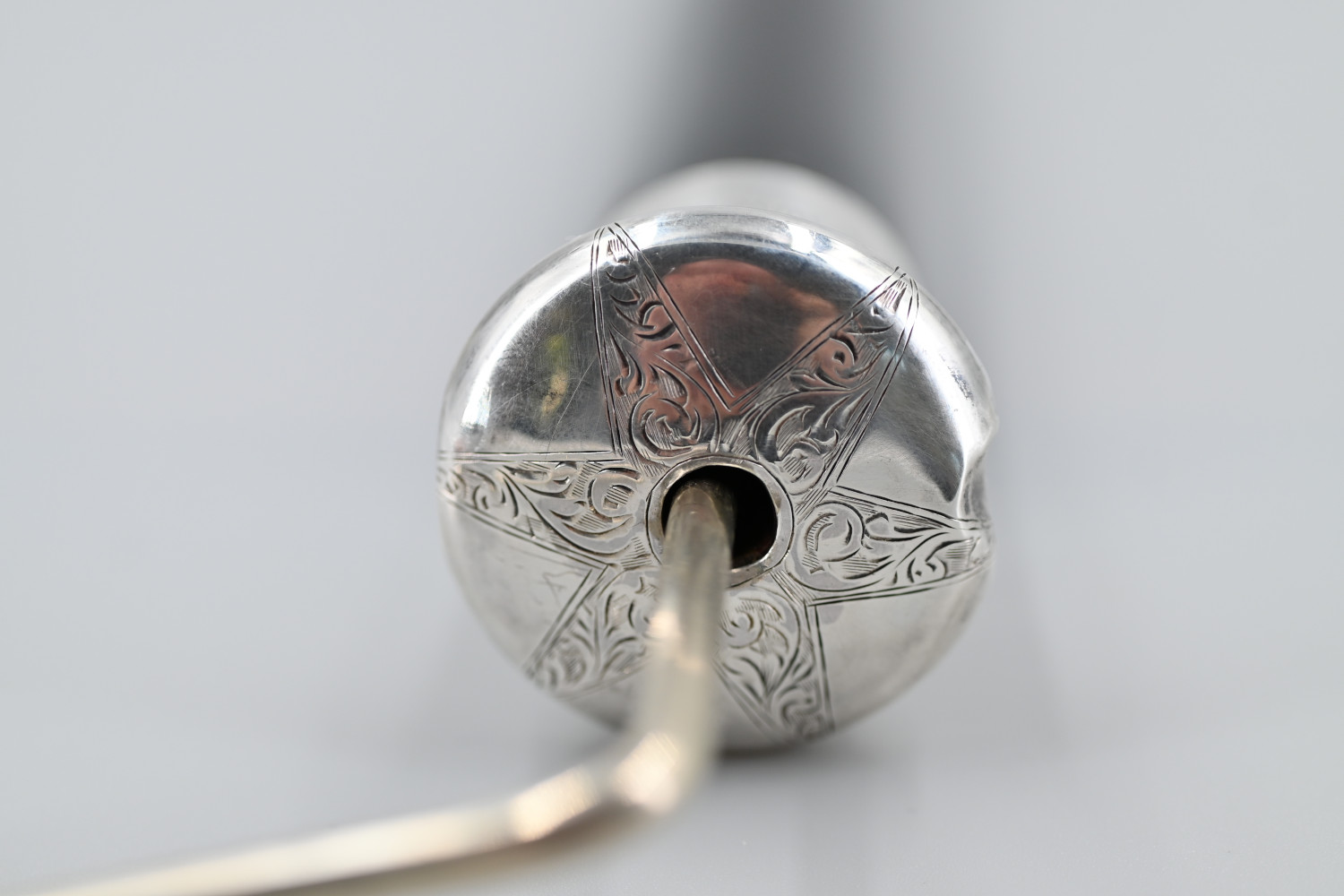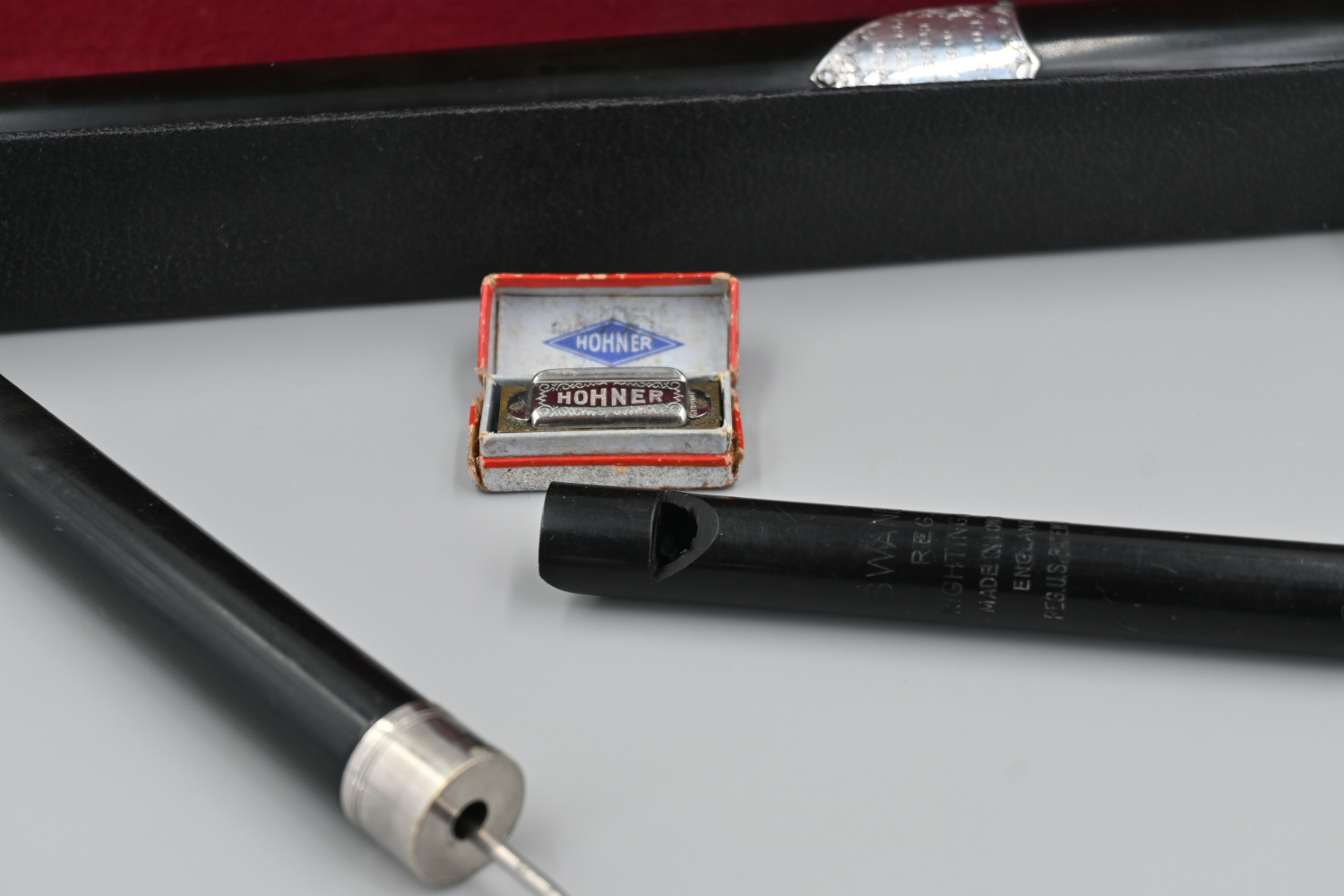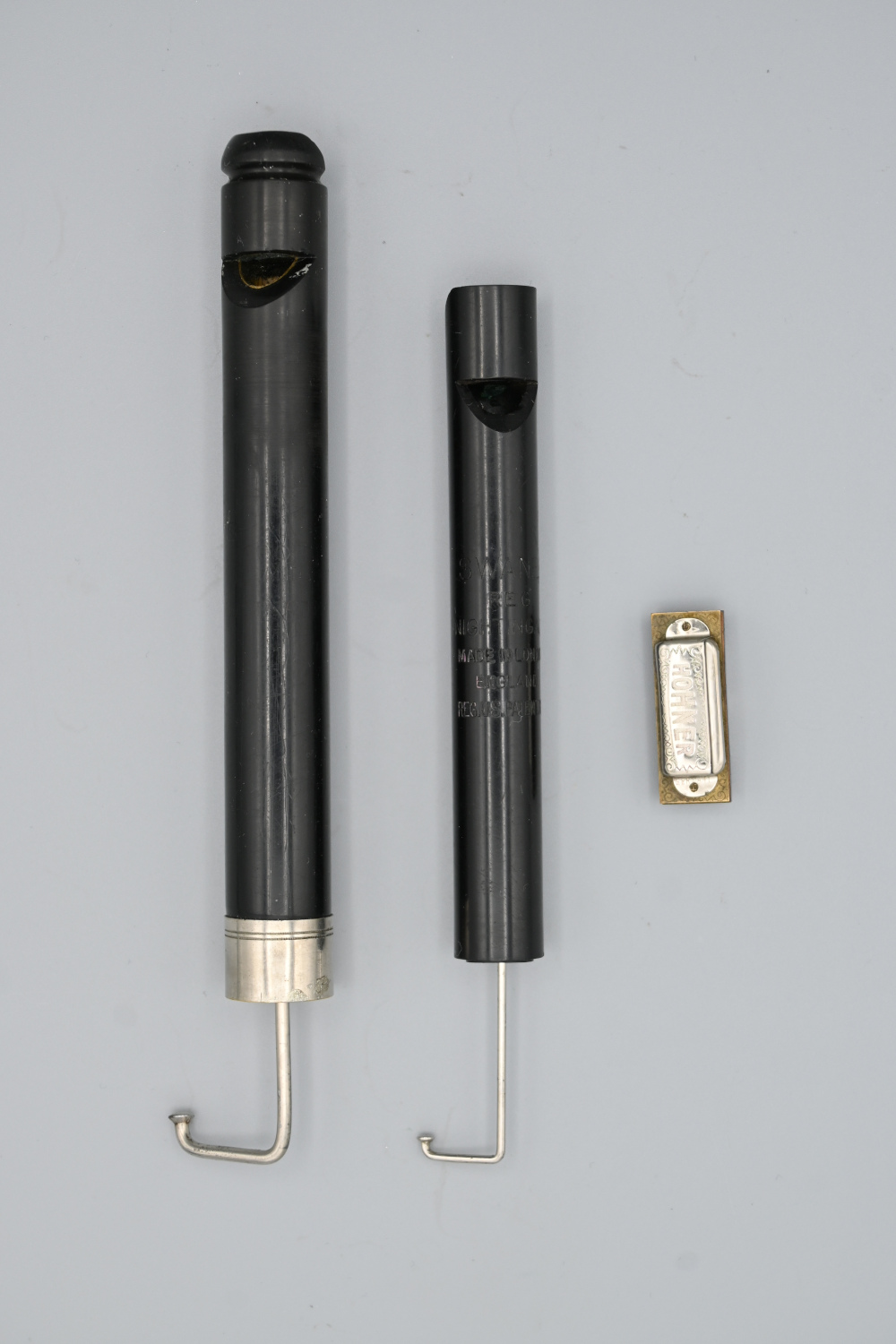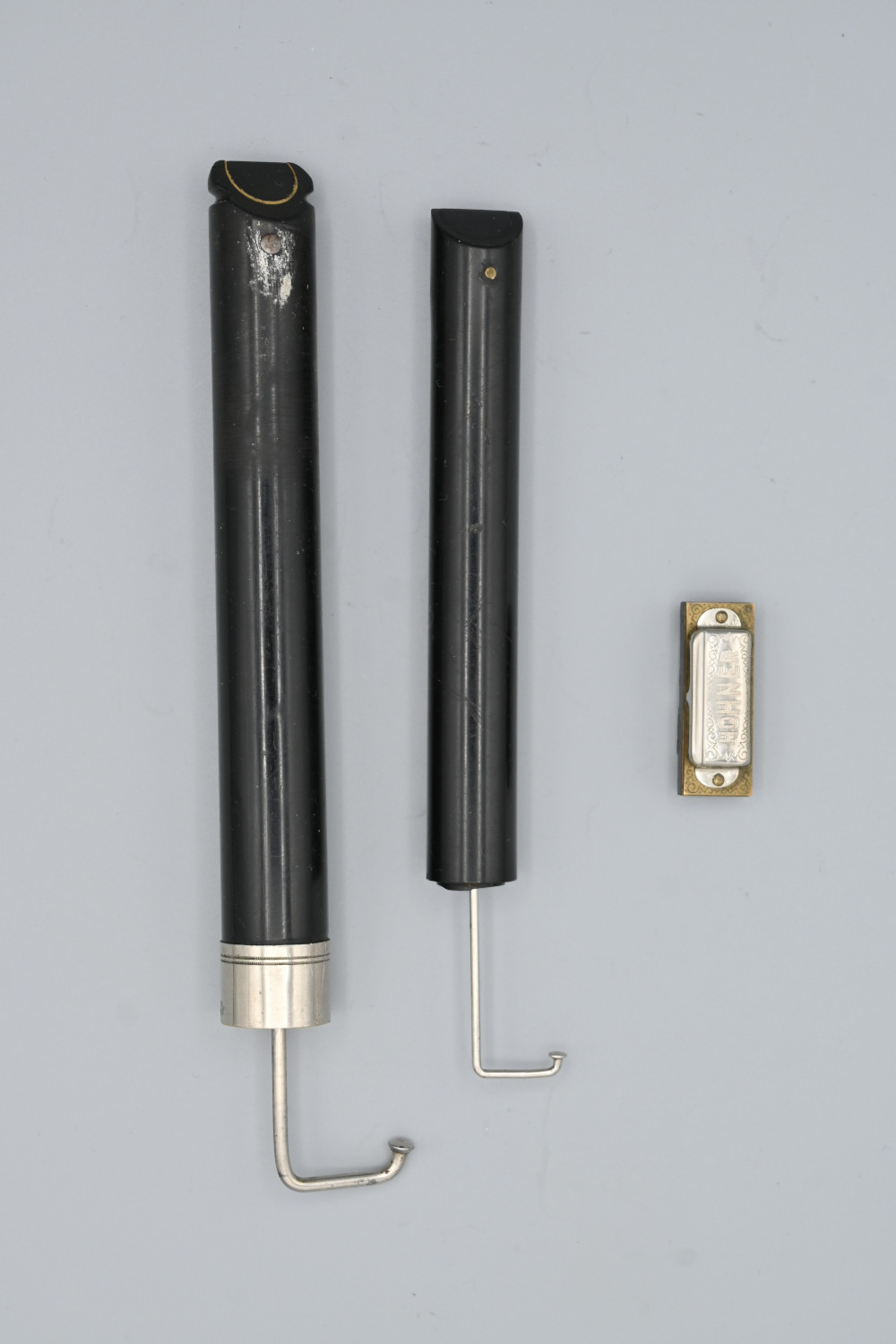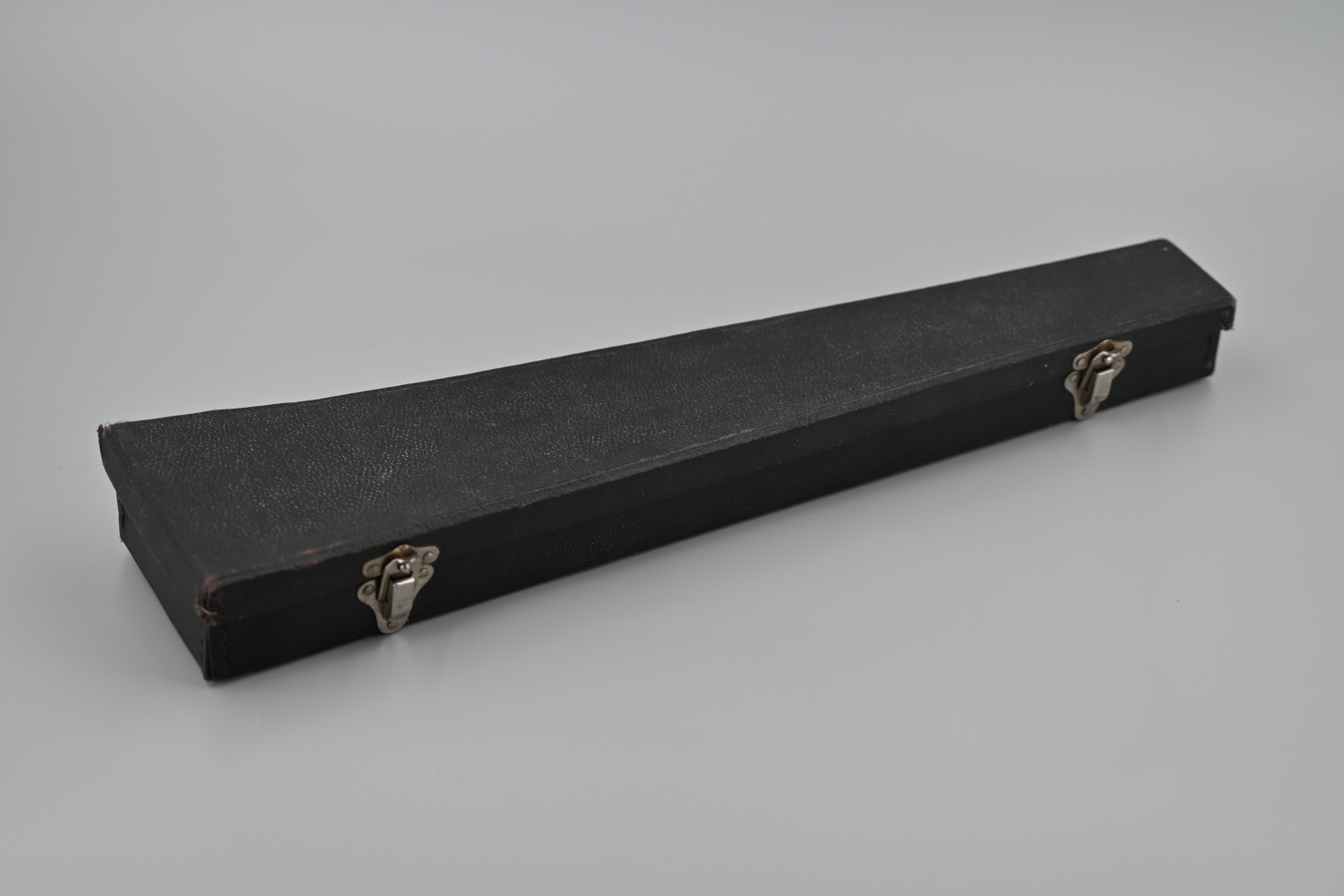 Clown set
580,00 €
Category
Other collectables
Flageolets & recorders
Maker
BARNES & MULLIN
HOHNER
Period
1900-present
Place of origin
England/Germany
Description
Clown set including a miniature
Hohner harmonica & 3 Swanee
whistles in case
Materials
Ebonite, metal, wood
Dimensions
Total weight with case 825 g
Condition
Working condition
Accessories
Original case
Price (€)
€580.00
Ref
1065
Description
Clown set
A clown is like aspirin, only he works twice as fast

Groucho Marx
Who doesn't love clowns? On sale here is the perfect 'clown set' for would-be clowns everywhere. It includes a miniature Hohner harmonica in original case and three different Swanee whistles.
show more

The most spectacular of the Swanee whistles is of course the 'SWANEE WHISTLE' Presentation Concert Model. This special model is 400 mm long and weighs around 460 g. It has a special silver plaque and a decorated silver mount. The mount is hallmarked with a lion passant (walking lion), a leopard's head (London) and i (1924).  The initials of the maker are HS. This would be Henry STARK, a German emigree who lived in London and specialised in making bagpipes. The way the instrument is made would suggest that maybe he helped not just with the silver, but perhaps the rest of the whistle too.

There is also a 'SWANEE WHISTLE' Ordinary Model and a 'SWANEE' Nightingale, which were both patented and crafted in ebonite.

The set belonged to a clown who brought laughter to Berlin in the 1920s. It is sold as a set… just how the clown would have wanted.

It's not so simple to play the slide whistle…but with some practice, everything is possible as Tom Goslin so eloquently demonstrated.
We had a laugh!
Be a clown
Be a clown
All the world loves a clown
Take a fall, make a gaffe
And you'll always have the last laugh

Cole Porter
show less
If you are interested in this product or need more information about it, please leave us a message using this form. We will get back to you shortly.