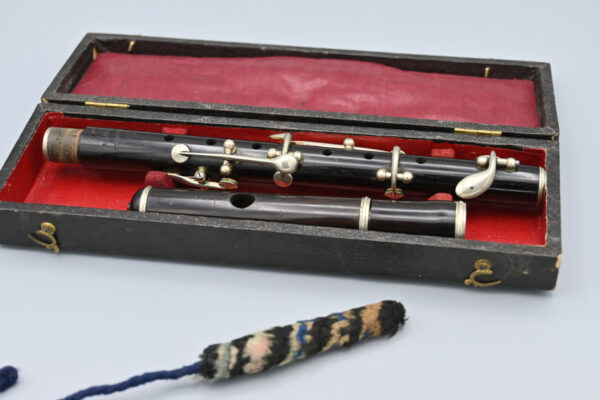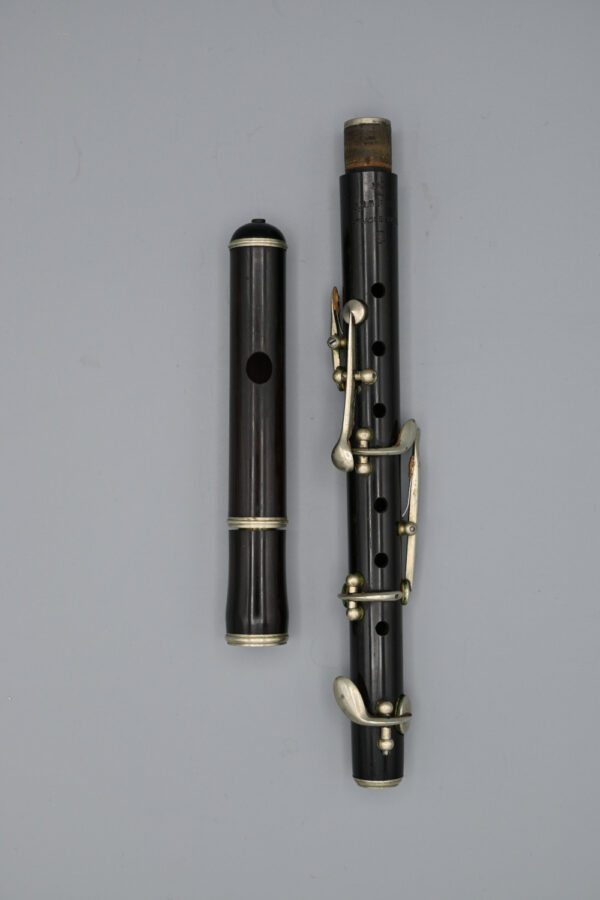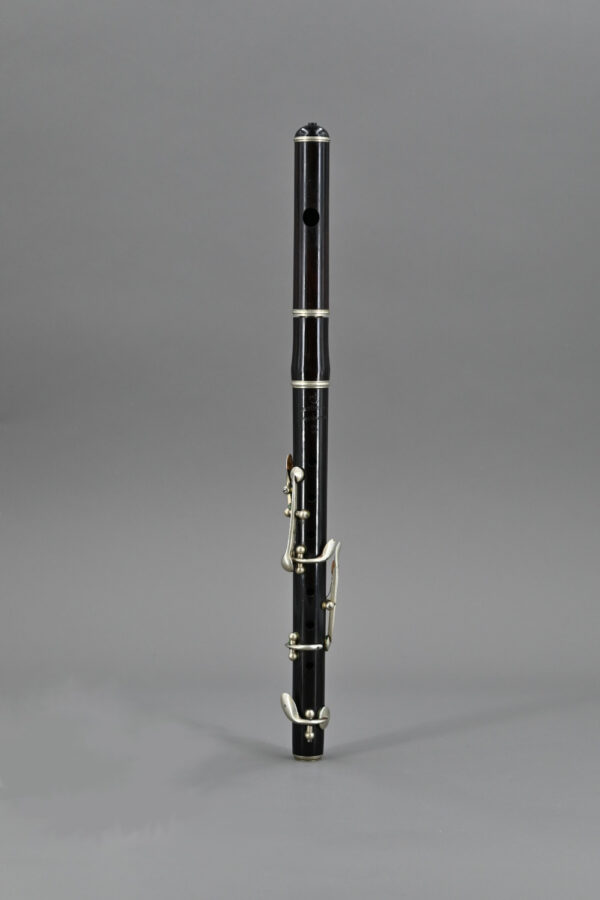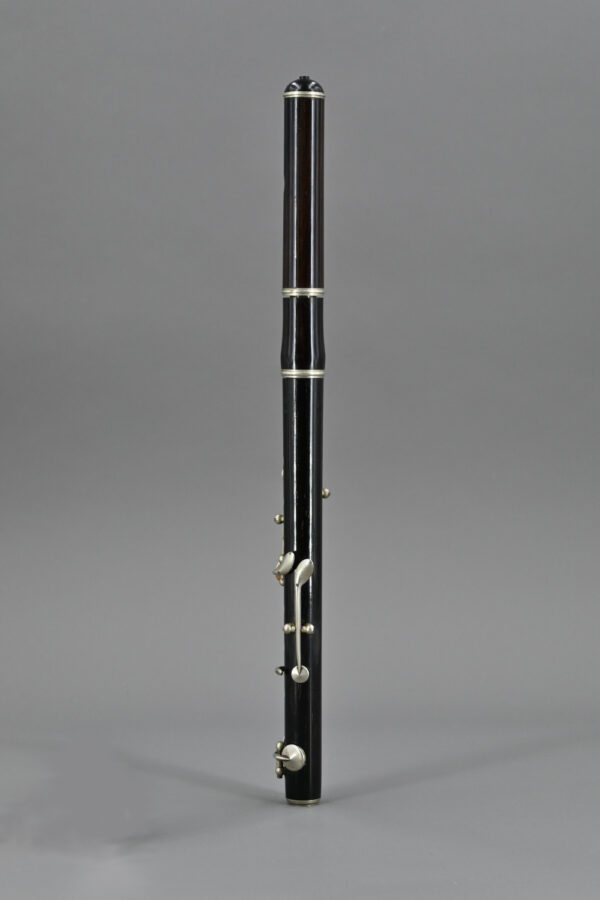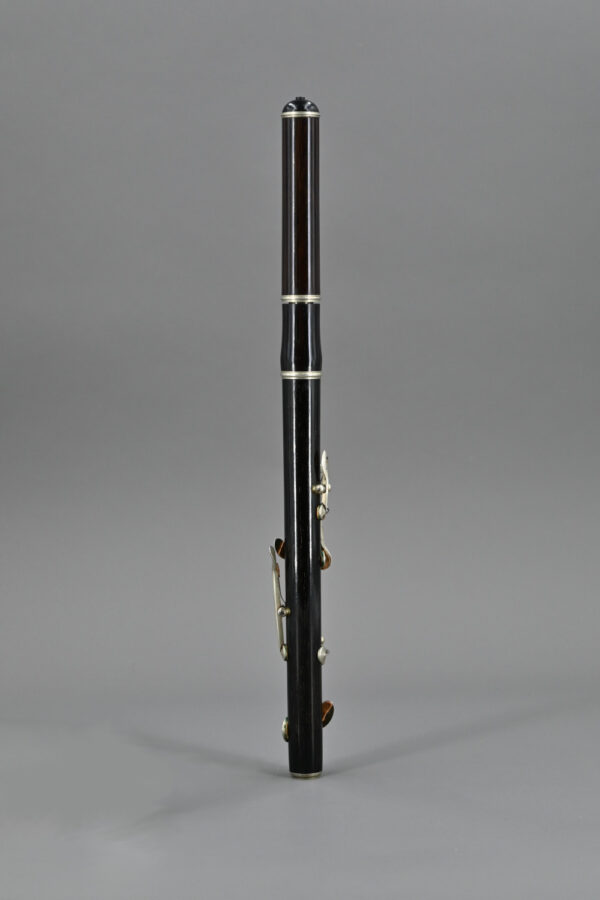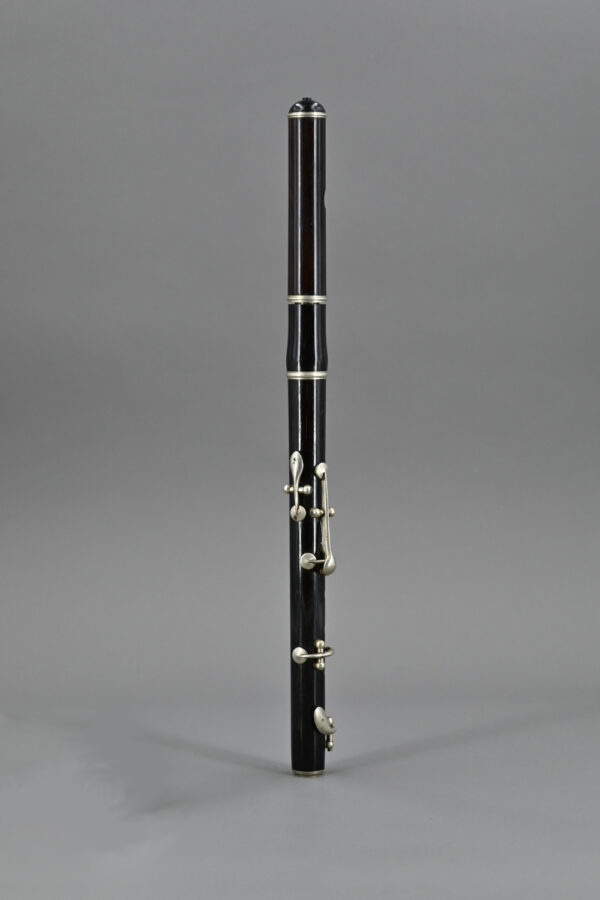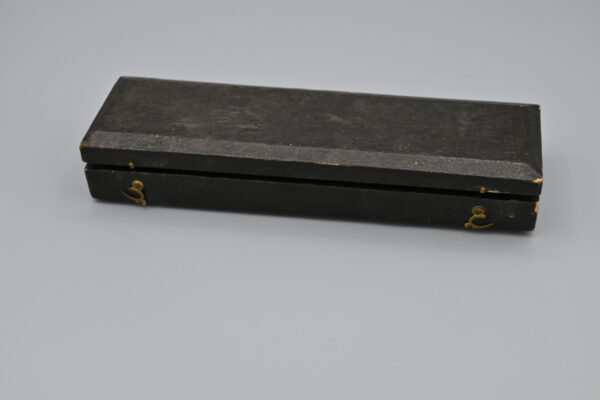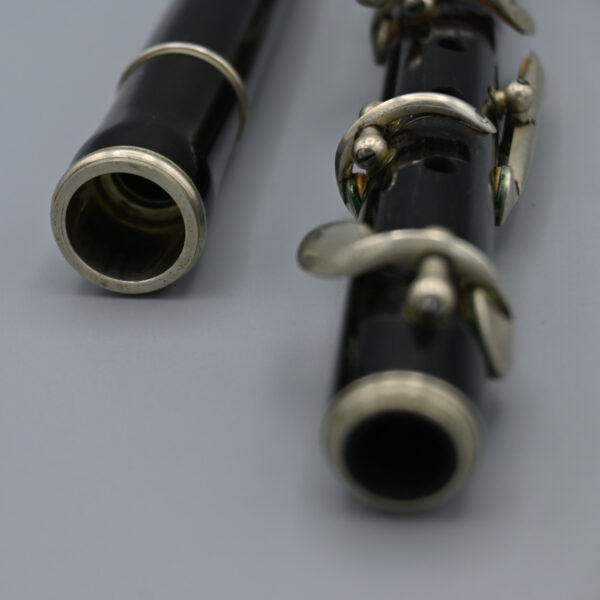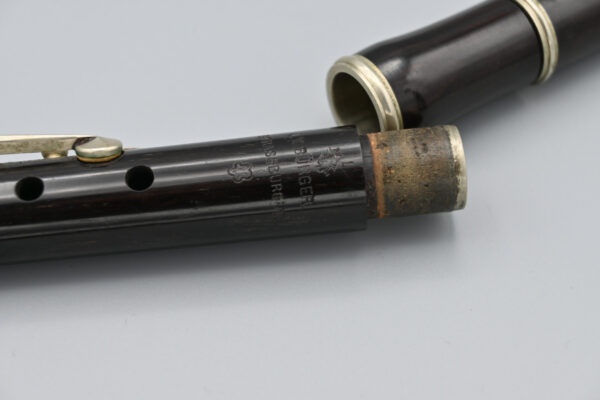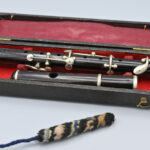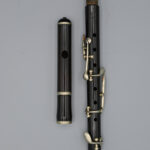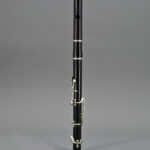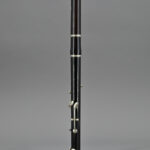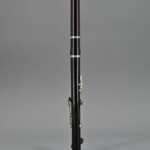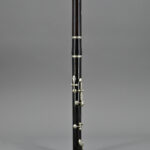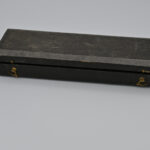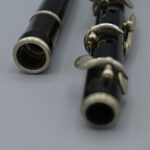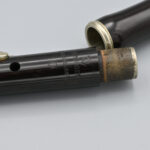 Piccolo – BÜRGER, Julius Max
490,00 €
Category

Flutes

Maker

BÜRGER, Julius Max

Marks and inscriptions

Angel with trumpet
J.M. BÜRGER
STRASSBURG I/E.
Five-pointed star within flower/leaf

Period

1830-1900

Place of origin

Strasbourg

Description

Six-keyed cocuswood piccolo with nicklel/German silver mounts and keys

Materials

Cocuswood , nickel/German silver

Dimensions

Total length 322 mm
Sounding length 274 mm
Weight 105 g
Weight with case 210 g

Condition

Working condition

Accessories

Case

Price (€)

€490.00

Ref

1014
Description
Piccolo – BÜRGER, Julius Max
This six-keyed piccolo was made by the renowned Strasbourg-based instrument maker Julius Max BÜRGER (1844?-after 1921). His company became one the of the most important European instrument makers of the late Romantic period. He was famous for being the manufacturer of instruments for great orchestras of the time, including those of Gustav Mahler and Anton Bruckner.
He completed 12 years as an apprentice and journeyman in several workshops across Europe, including work in Munich for Boehm & Mendler, and went to work for ROTH (1816-1881) in 1870. They worked together as partners from 1873. Following Jean Chrétien ROTH's death in 1881, Max BÜRGER took over the workshop in Strasbourg as his successor. It is known that he had around 10 people working for him, making brass and woodwind instruments. He continued in Strasbourg until he sold the business to the instrument maker Karl RINKEL in 1904.
This piccolo can be dated to around 1900. It is made of luscious cocuswood with six nickel/German silver keys. It features a tuning slide and plays a semi-tone above modern pitch (a=440 Hz). Therefore it is an instrument in D flat. It is in playing condition and has no visible cracks. The embouchure is unchanged.
A lovely piccolo, made by a great instrument maker!
If you are interested in this product or need more information about it, please leave us a message using this form. We will get back to you shortly.