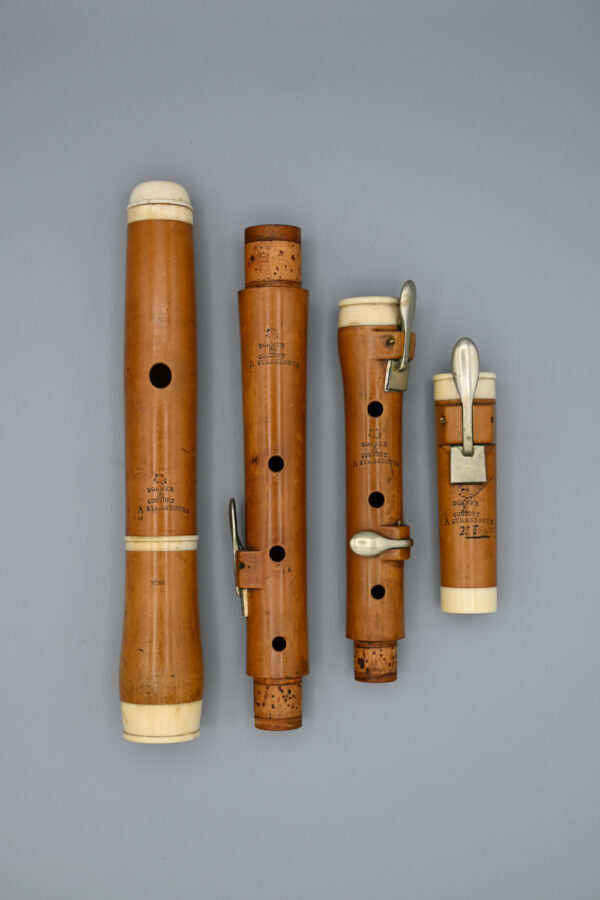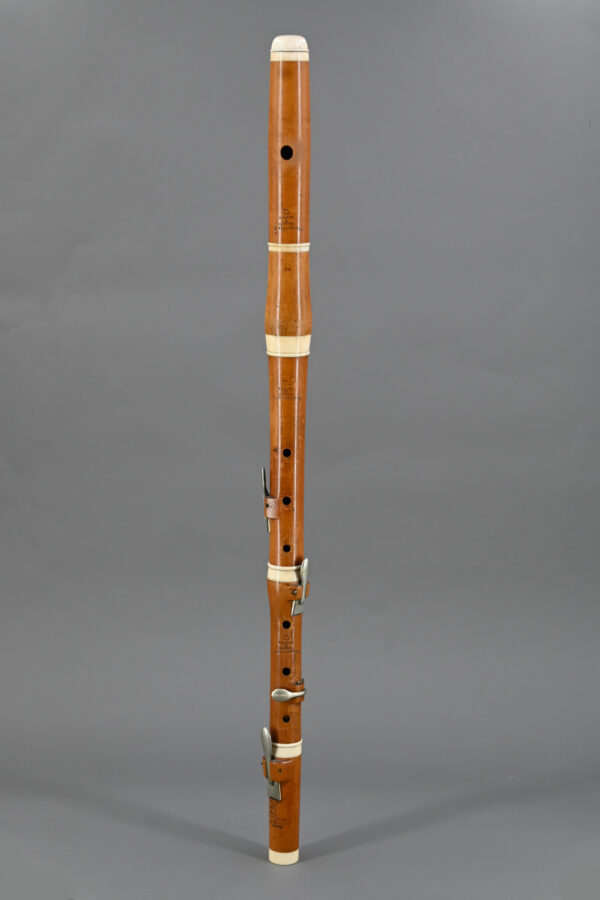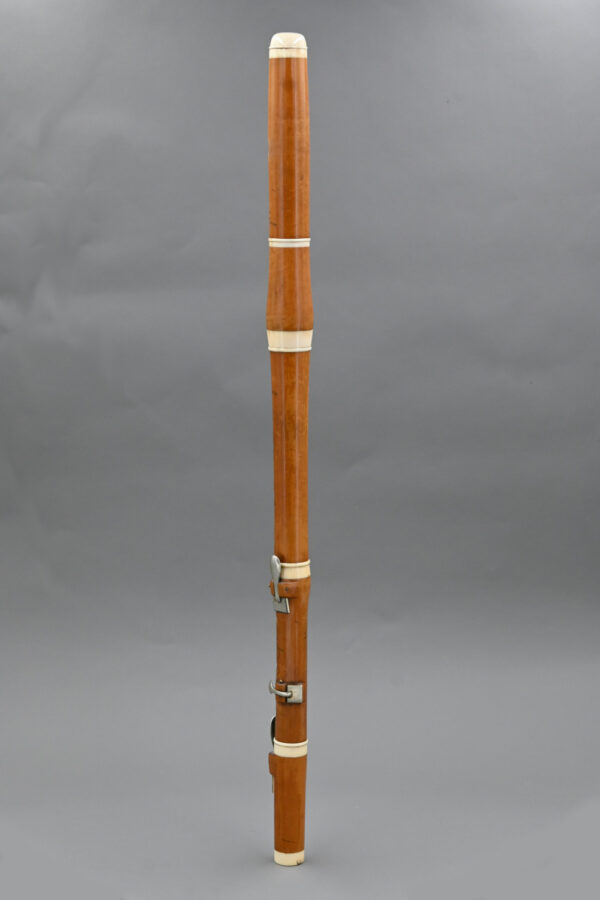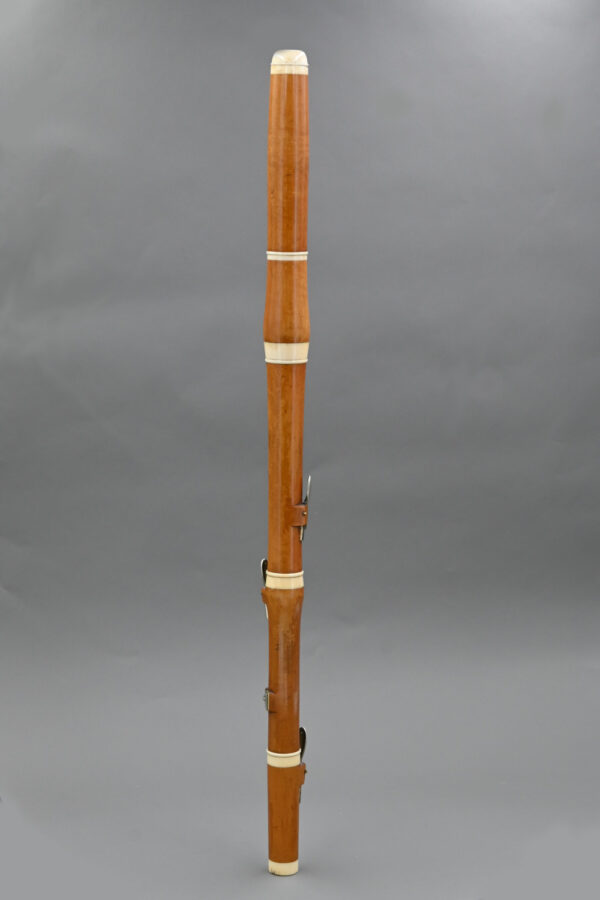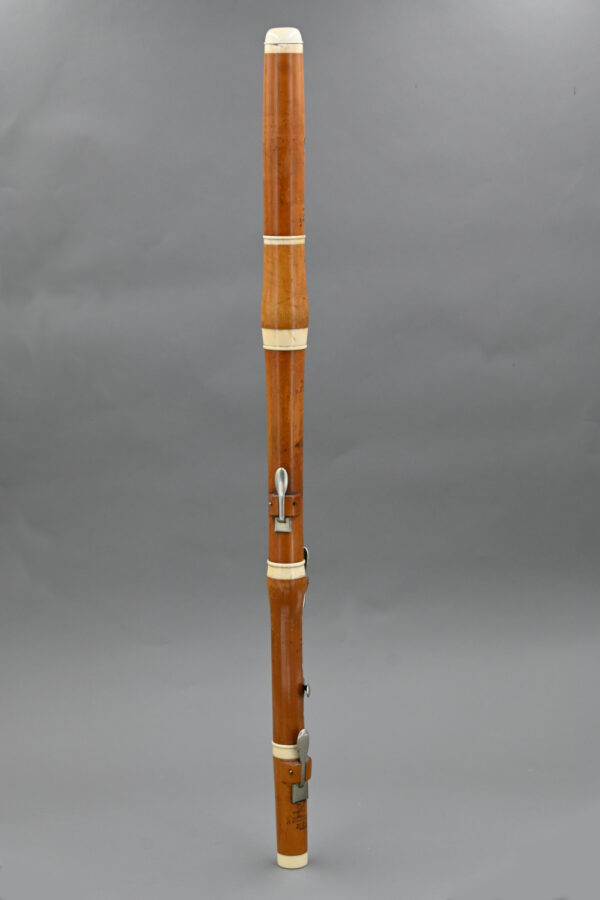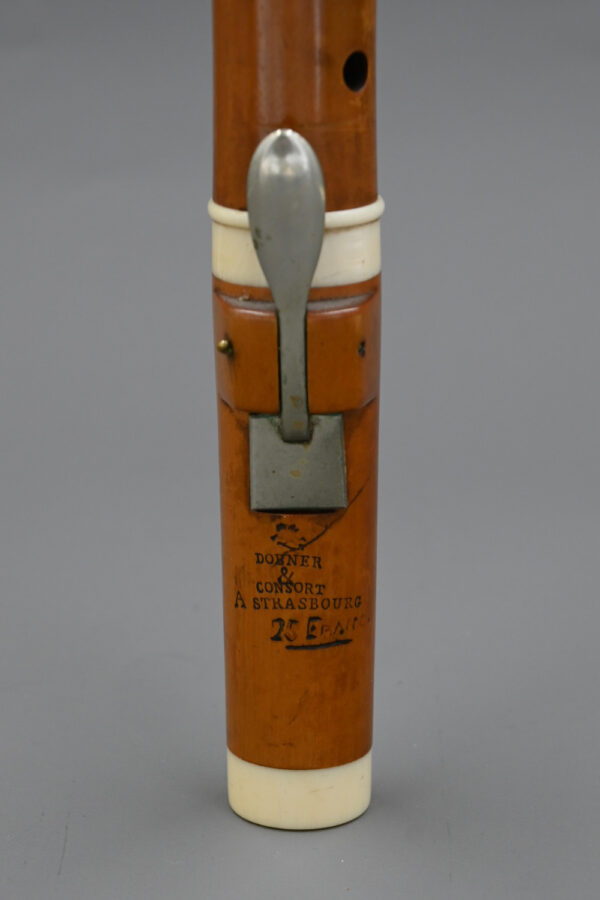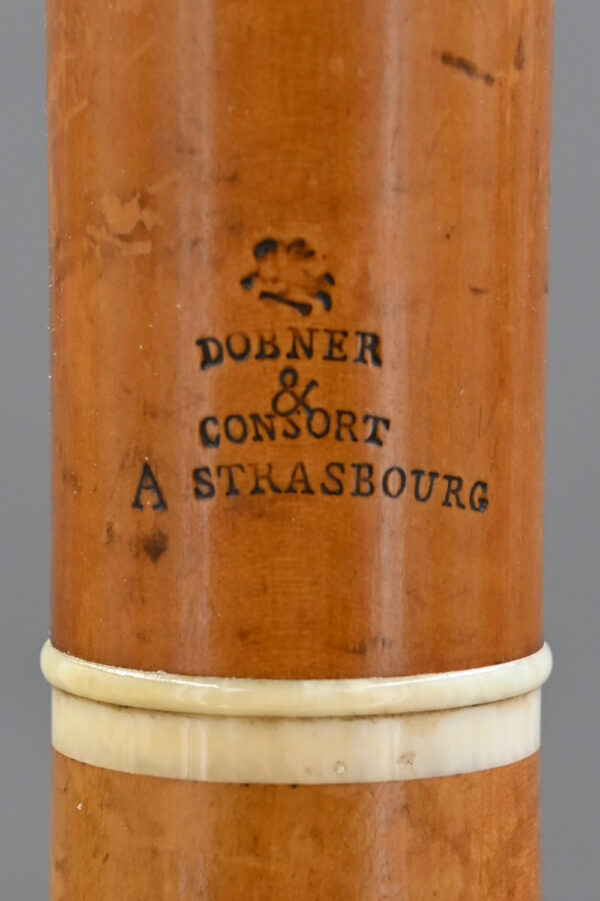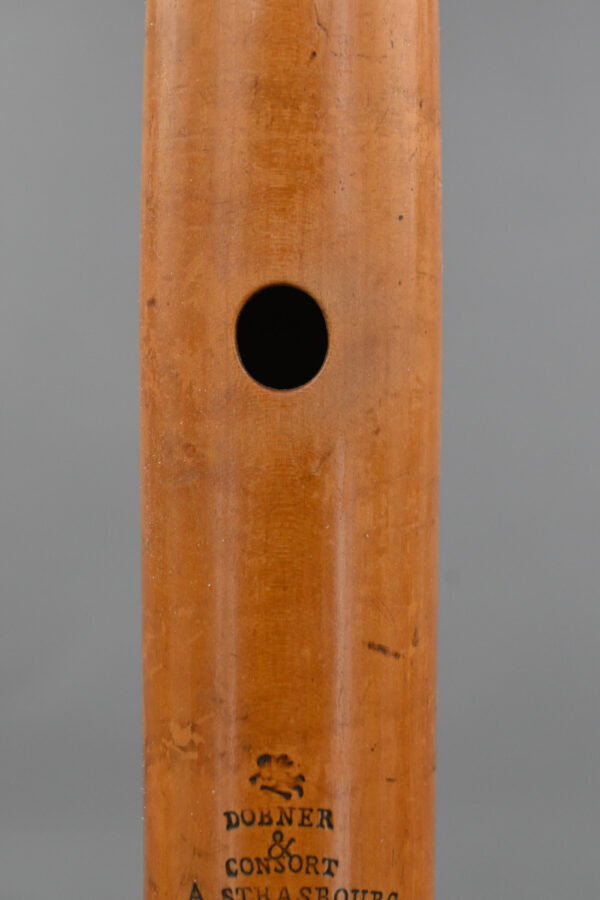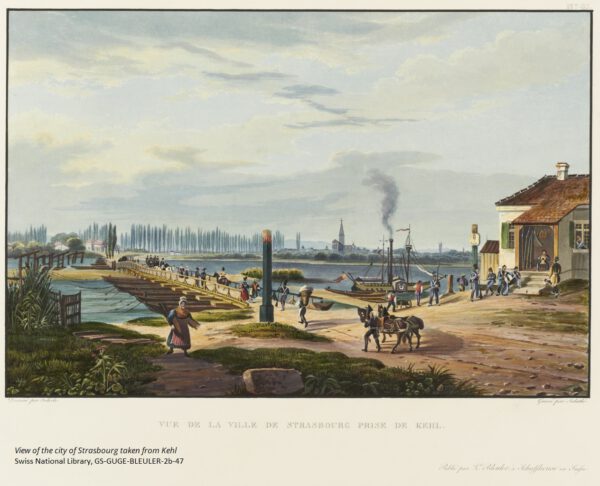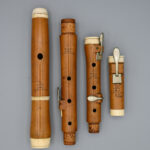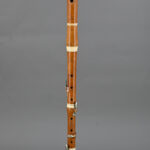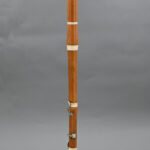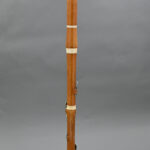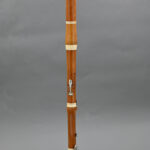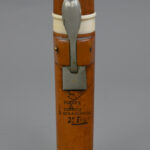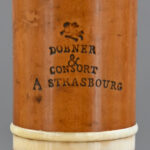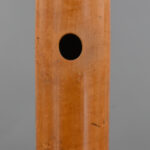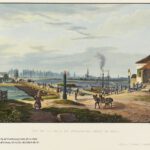 Flute – DOBNER & CONSORT
1.800,00 €
Category

Flutes

Maker

DOBNER & CONSORT

Marks and inscriptions

Angel bearing a trumpet
DOBNER & CONSORT
A STRASBOURG

Period

1750-1830

Place of origin

France, Strasbourg

Description

Four-keyed boxwood flute, ivory rings, nickel/German silver keys

Materials

Boxwood , ivory, nickel/German silver

Dimensions

Total length 615 mm
Sounding length 536 mm
Weight 273 g

Condition

Working condition

Price (€)

€1,800.00

Ref

1017
Description
Flute – DOBNER & CONSORT
We're back to the wonderful city of Strasbourg with its famous woodwind instrument makers of long ago. It's a very intertwined history indeed!
This early nineteenth-century boxwood flute has ivory rings and four German/nickel silver keys. It is stamped on all four joints with an angel bearing a trumpet and DOBNER & CONSORT A STRASBOURG.
show more

Joseph DOBNER (1744-1822) was born in Münchsfeld in Bohemia. This was a border area and its name was Mnichovství in Czech. The village no longer exists. He was a wind instrument dealer and maker in Strasbourg. DOBNER sold instruments by the makers BÜHNER and KELLER (also based in Strasbourg) and worked with George Caspar FELKLIN (1773-1842) from Switzerland, when he was in Strasbourg, creating 'DOBNER ET FELKLIN'.

He married his first wife Marie Anne Desfontaines (1731-1793) in Strasbourg in August 1776. She died in 1793. In 1809, at the ripe old age of 65, he married again. His bride was Marie Therese MÜLLER born in Kehl, on the other side of the Rhine, in 1768. It appears that DOBNER had no children and when he died in 1822 the business was left to his widow Marie Therese. The company name changed to DOBNER & CONSORT [Who was the CONSORT…..?] from 1812 to 1837 at the Place d'Armes. This became Place Kléber from 1840 onwards. In 1844, Jean Chrétien ROTH (1816-1881) acquired the business. Five years later, in 1849, DOBNER'S widow, Marie Thérése died.

We can date this instrument therefore to around 1820. The foot joint has an addition marking '25 ER****', which could perhaps be an inventory number. It is in extremely good condition with no cracks visible, but needs some cleaning of course. It plays at a pitch of a=440 hz with the tuning slide fully in. The tuning slide and screw cap are both functional.

A lovely example of a French early-nineteenth century flute from a long line of makers in Strasbourg.

Important note

Please note that this instrument contains ivory – but that's not a problem!
A legal certificate for commercial sale of this instrument within the European Union is available when this instrument is purchased. This is in accordance with Council Regulation (EC) No. 338/97 and Commission Regulation (EC) No. 865/2006 on the protection of species of wild fauna and flora by regulating trade therein. For those based outside the European Union, please contact us for further information.

show less
If you are interested in this product or need more information about it, please leave us a message using this form. We will get back to you shortly.