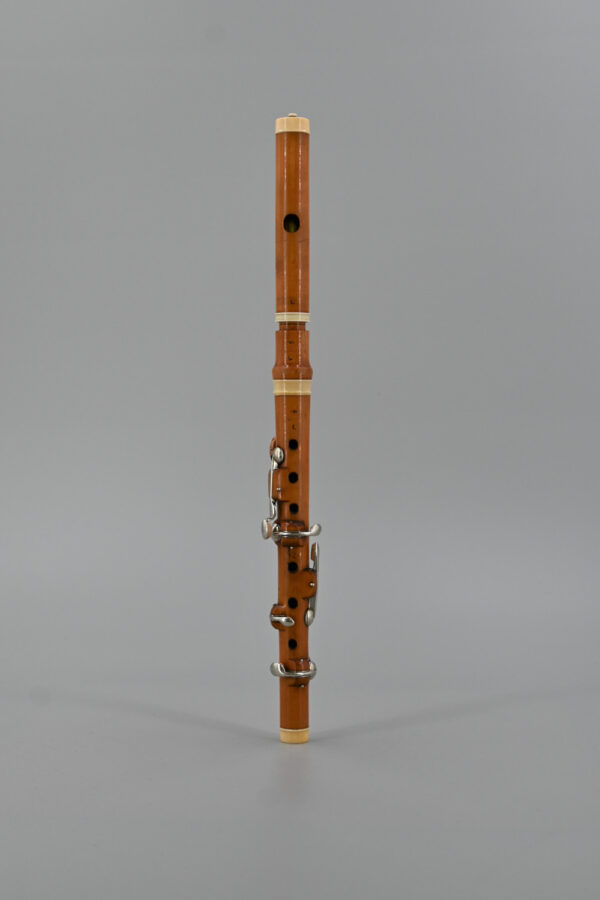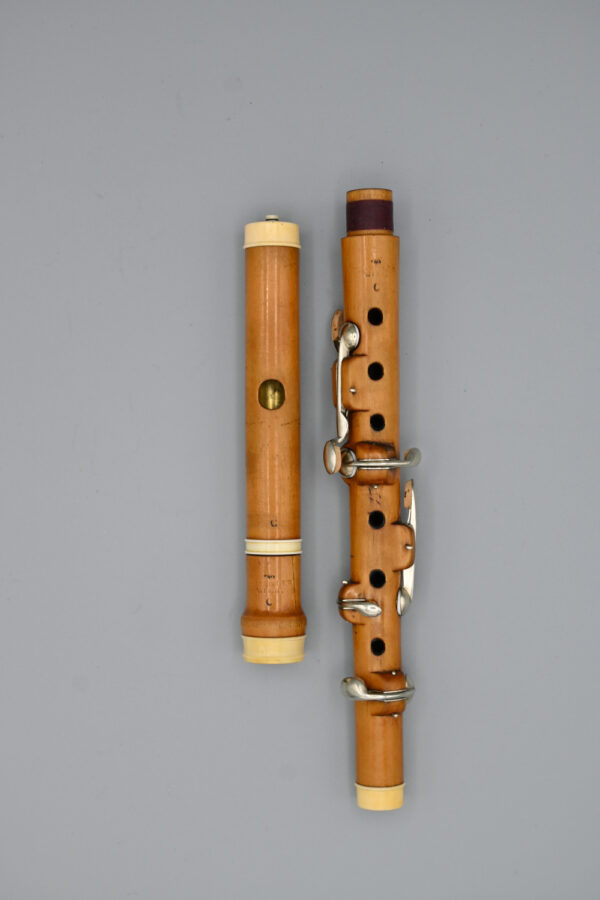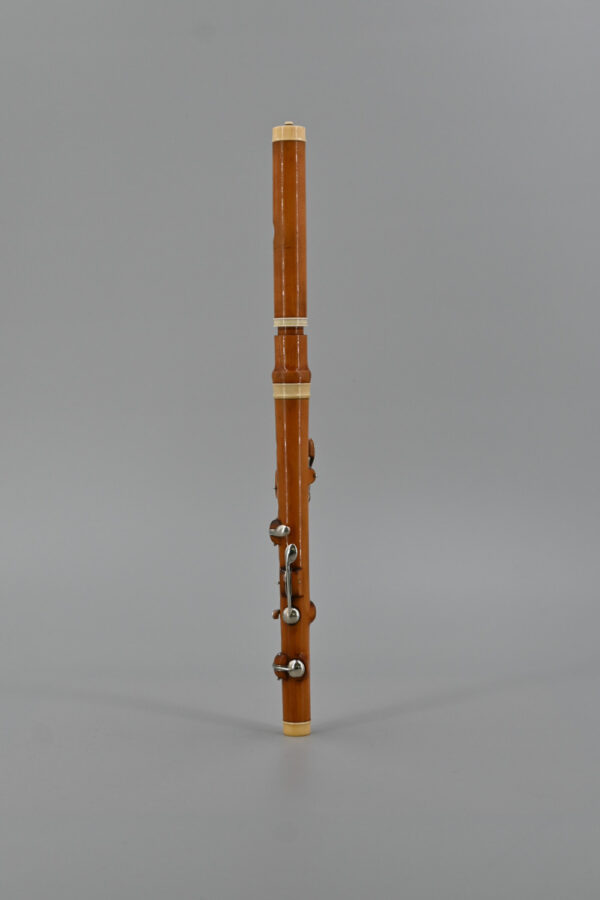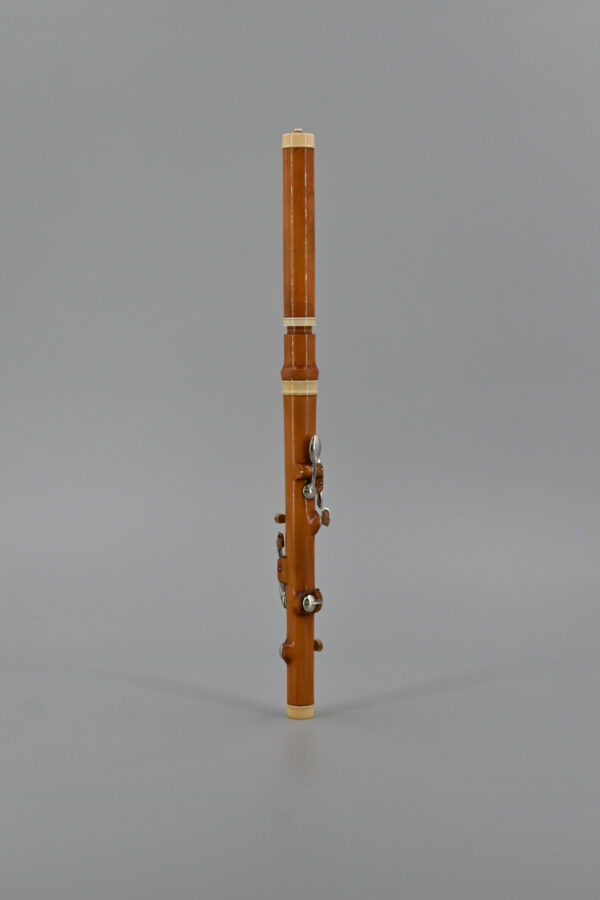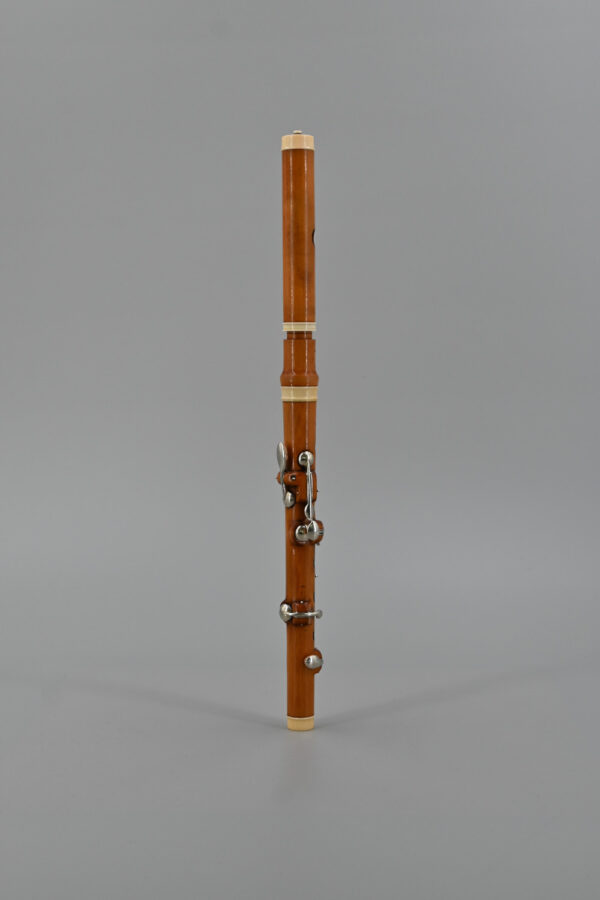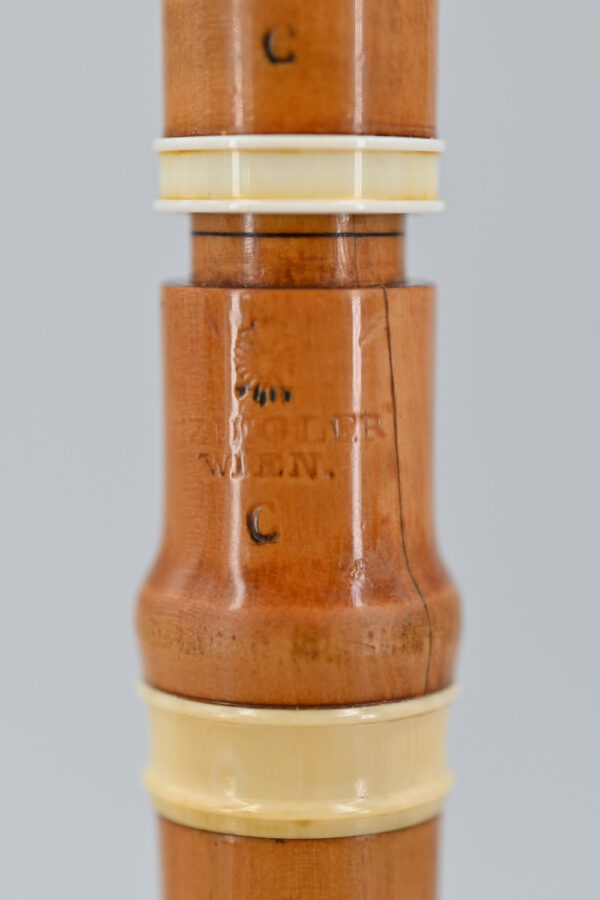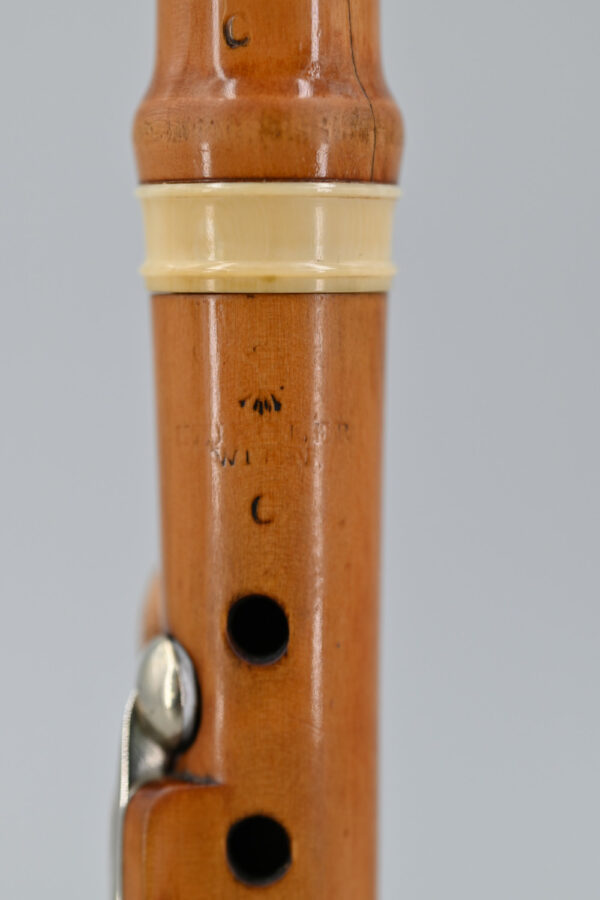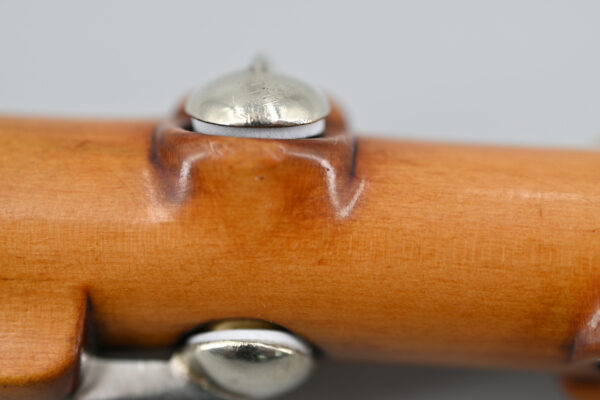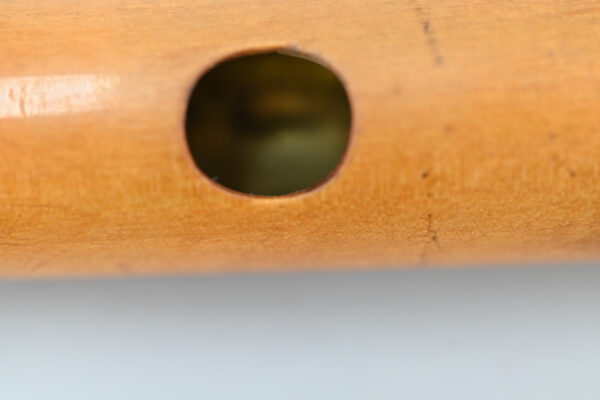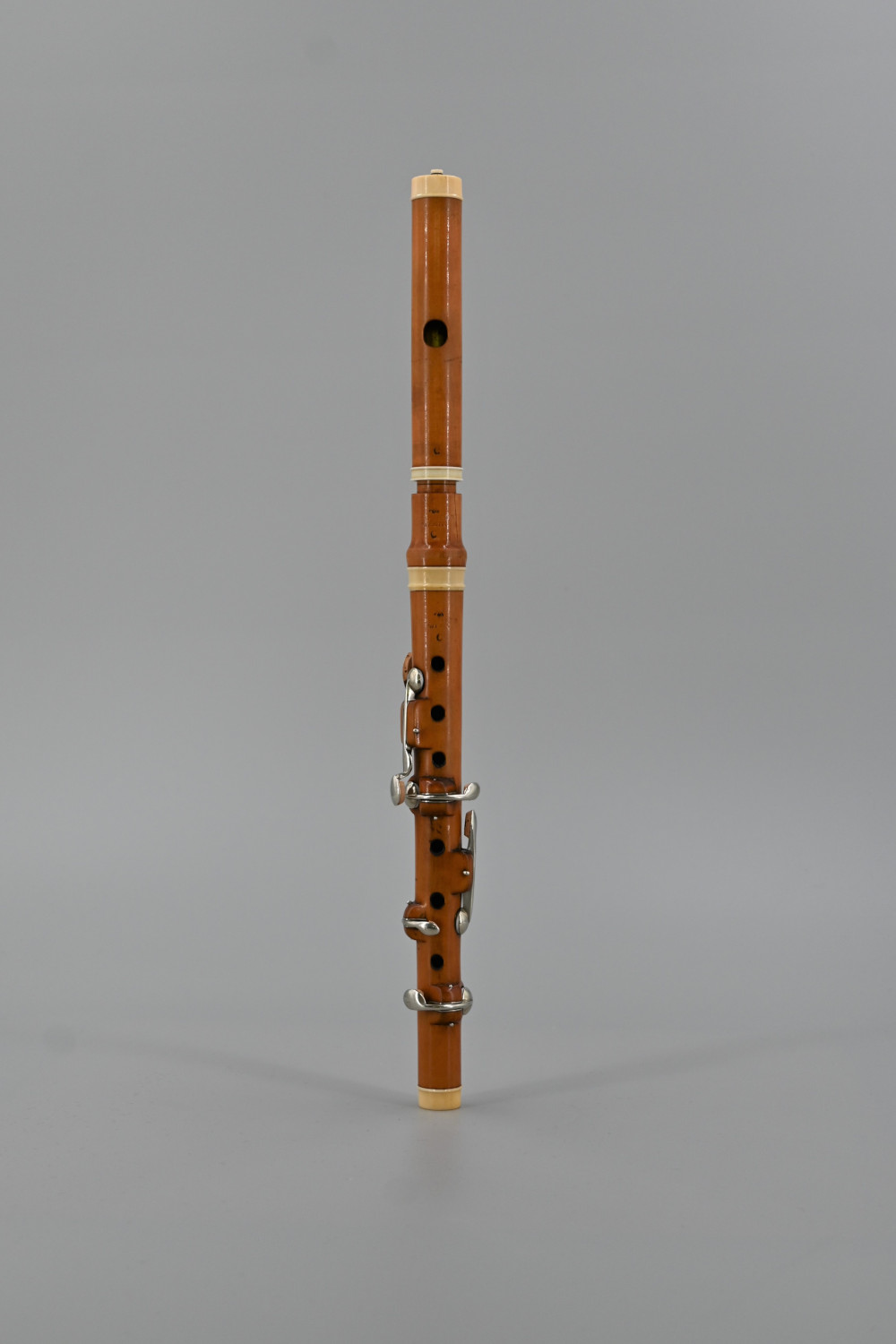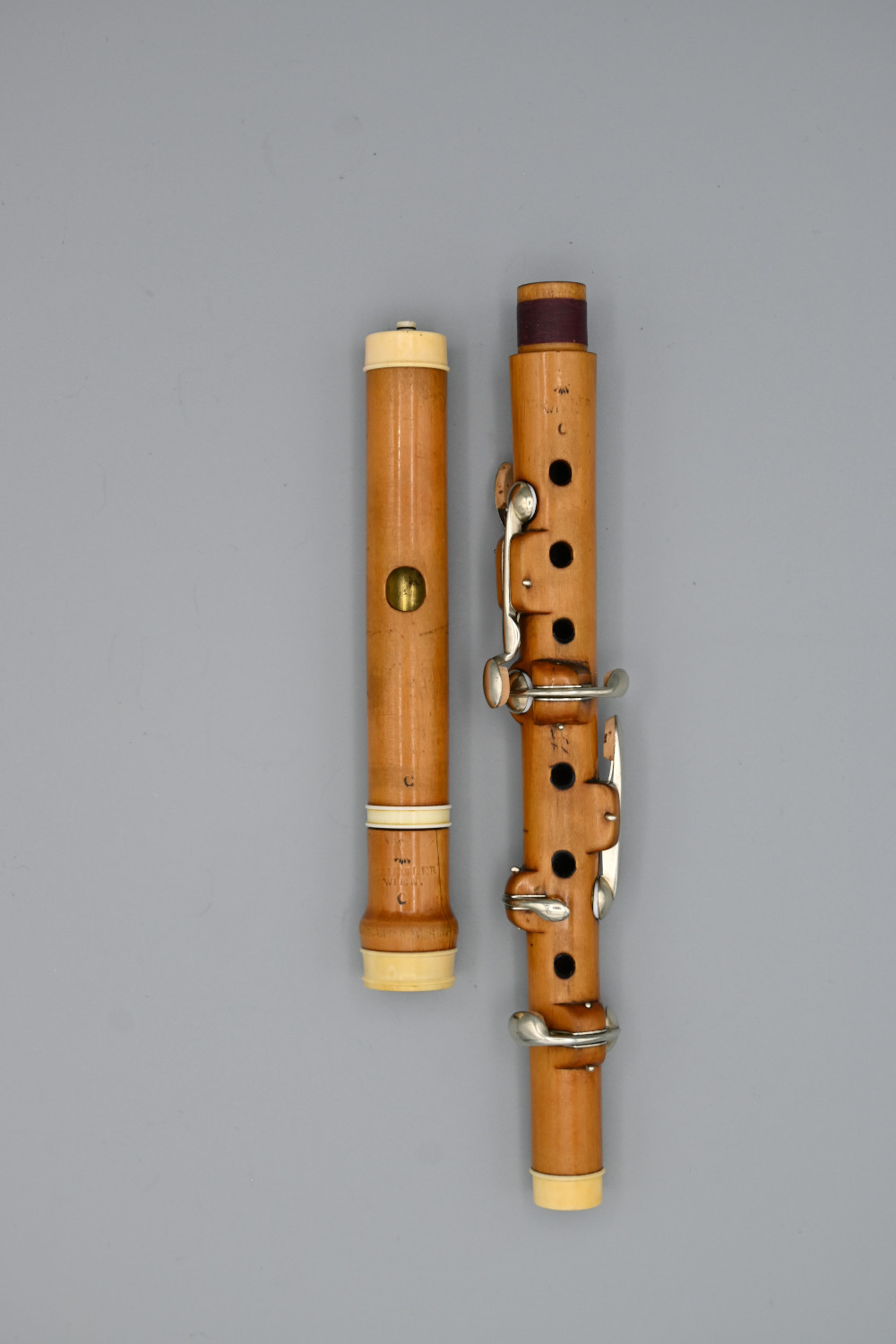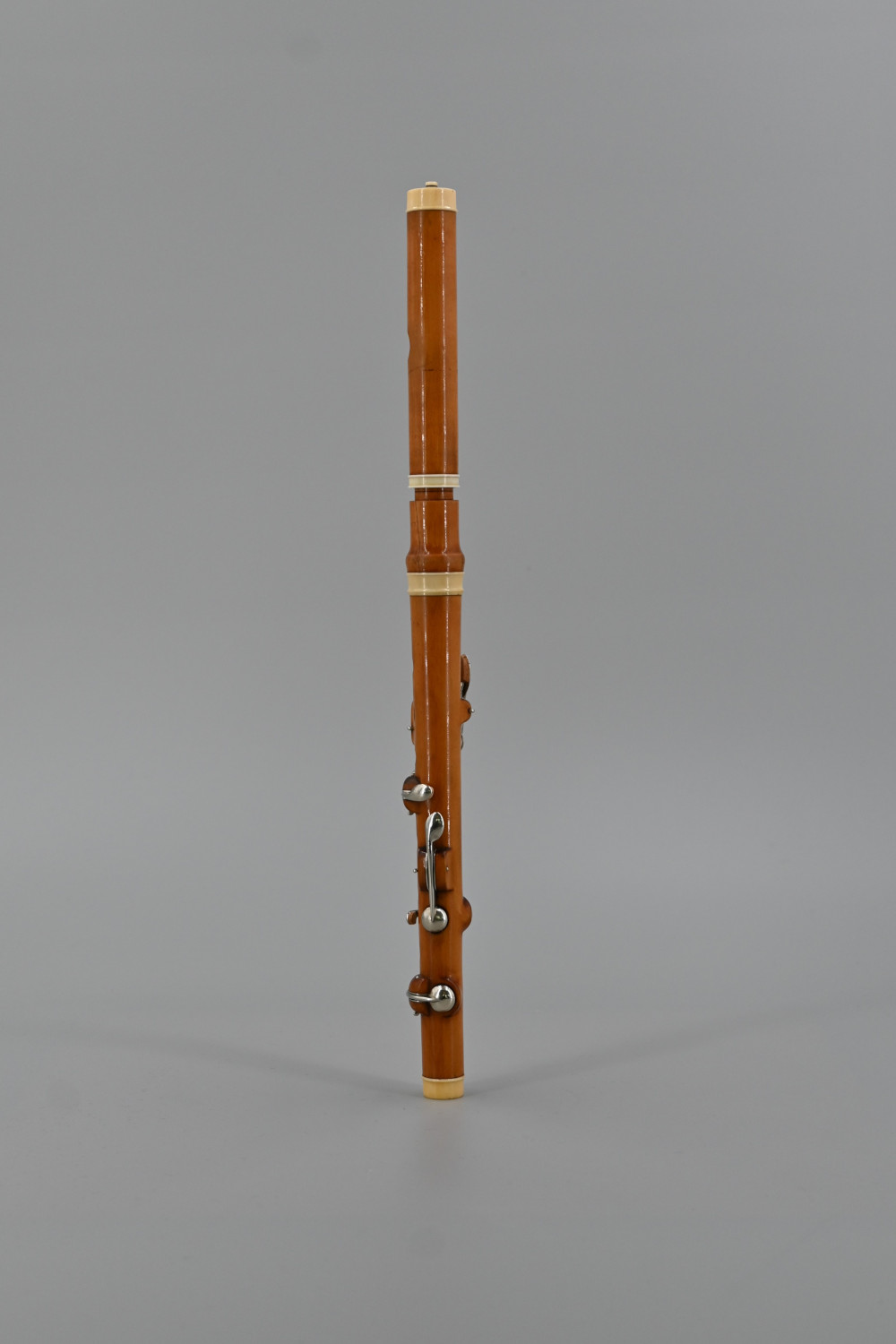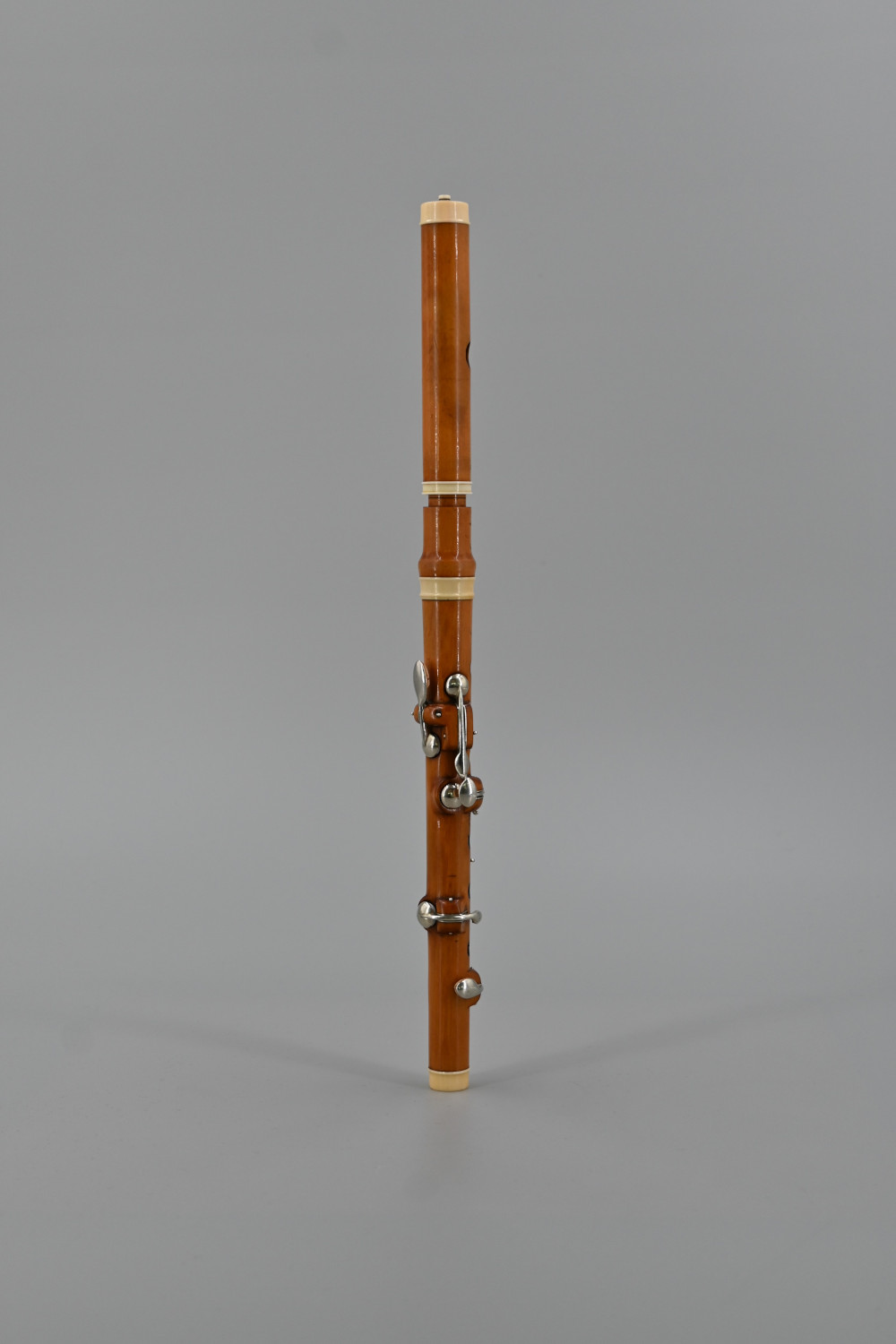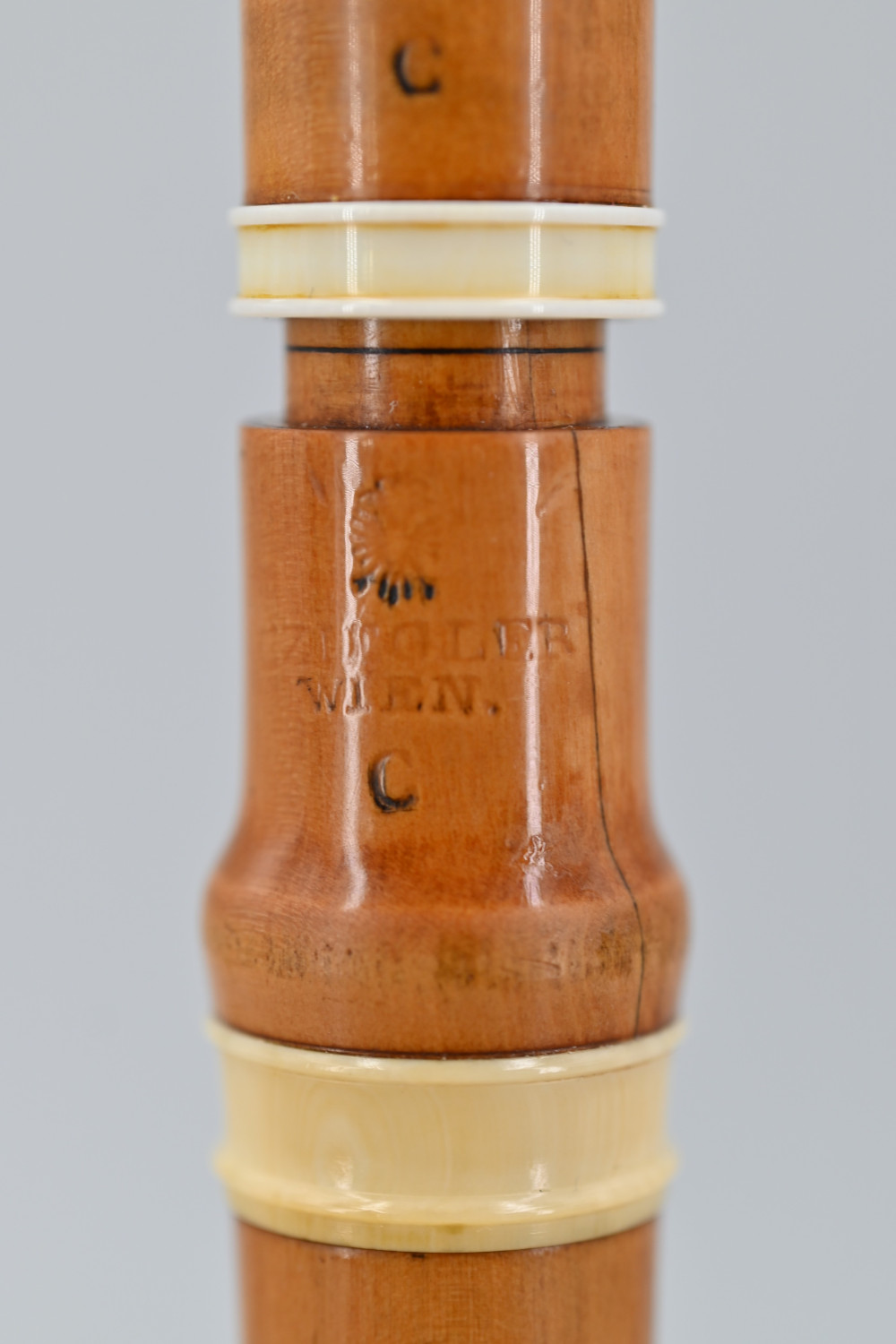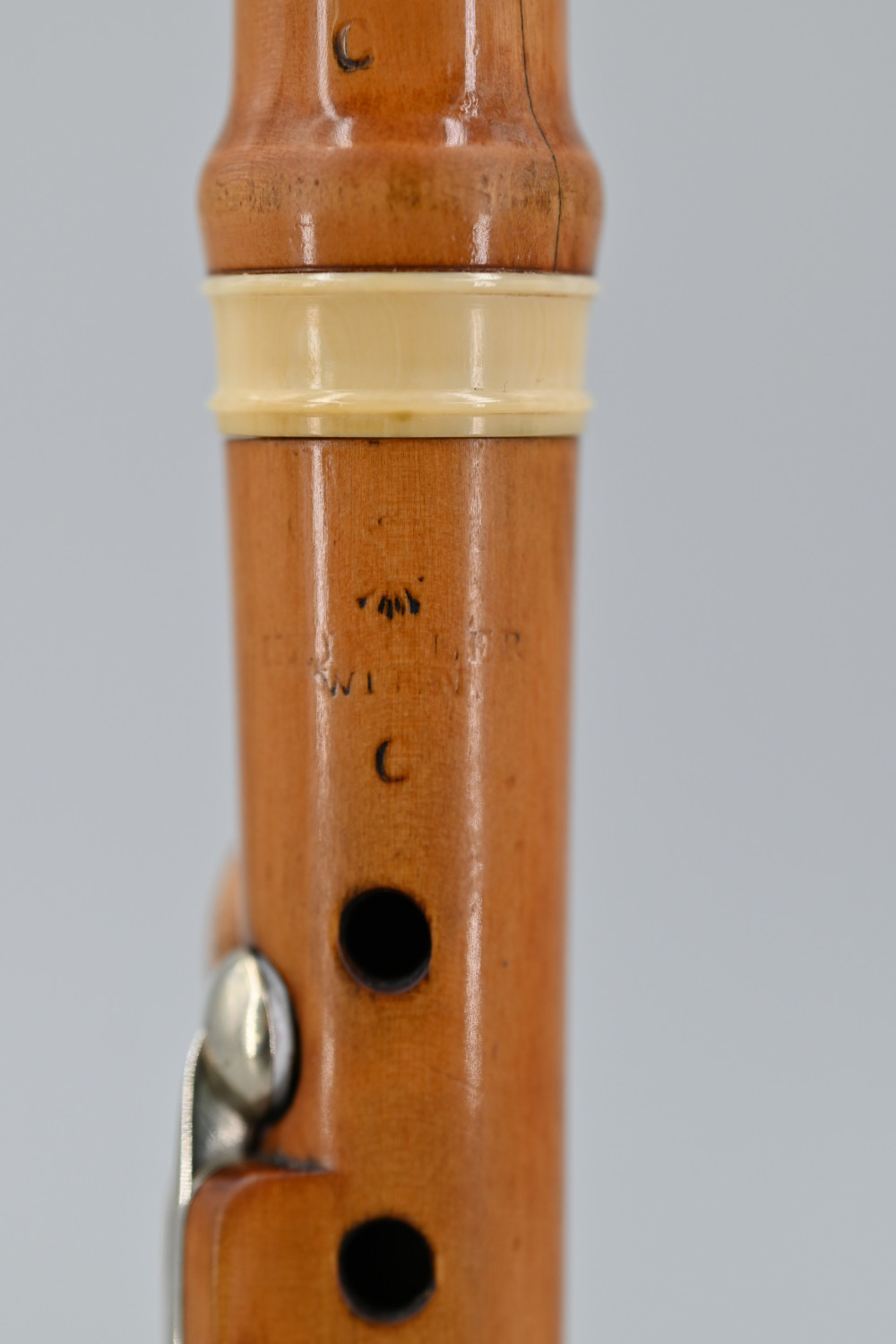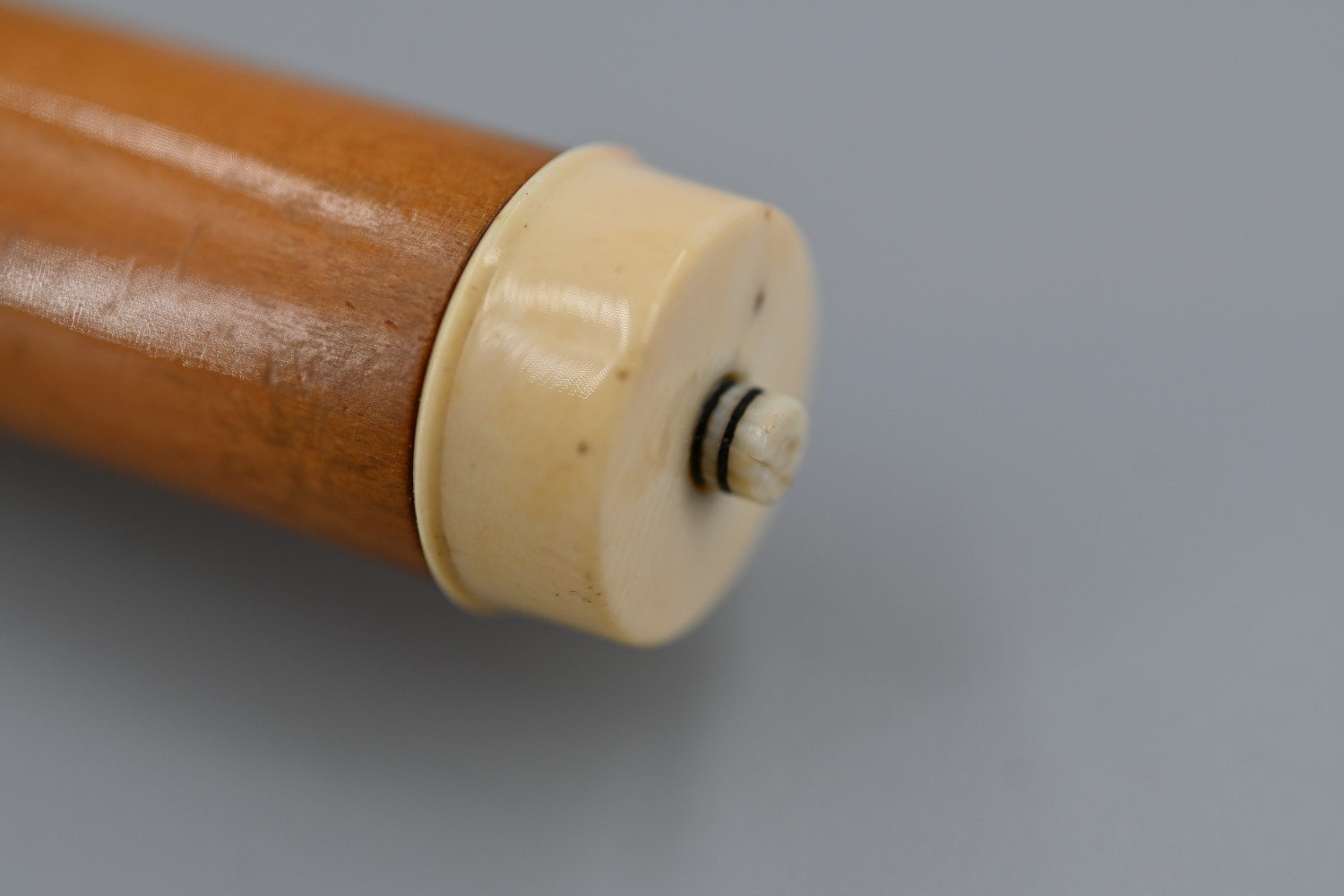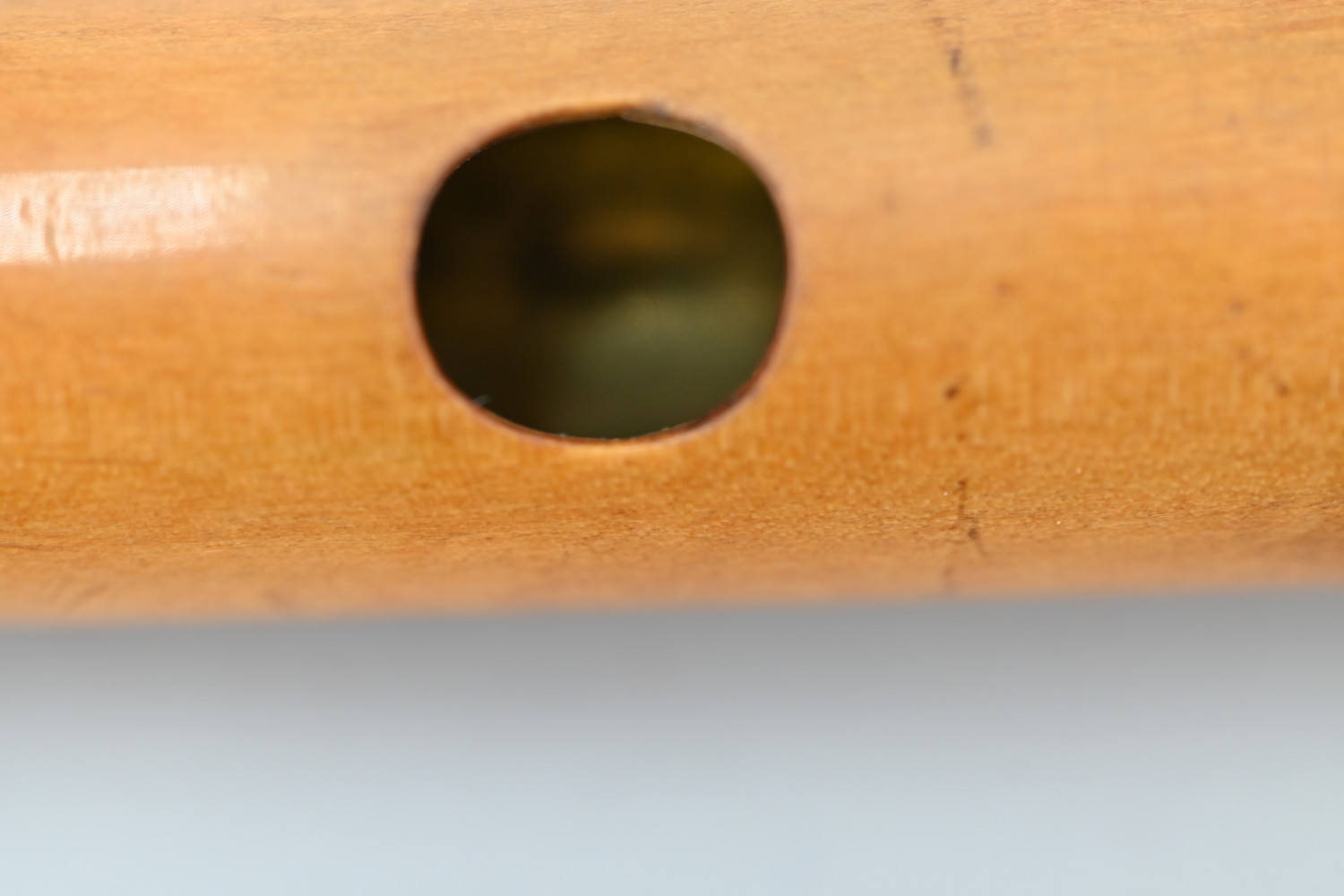 Piccolo – ZIEGLER, Johann
Category

Flutes

Maker

ZIEGLER, Johann

Marks and inscriptions

Hapsburg eagle
I: ZIEGLER / WIEN / C
(on head and body)

Period

1830-1900

Place of origin

Vienna, Austria

Description

Boxwood piccolo in C by Johann ZIEGLER with screw cork

Materials

Boxwood, nickel silver, ivory

Dimensions

Total length 317 mm
Sounding length 262 mm (tuning slide fully inserted)
Weight 79 g

Condition

Restored, fully functional

Accessories

Tuning slide

Price (€)

On request

Ref

223
Description
Boxwood piccolo in C – ZIEGLER, Johann
On sale here is a delightful boxwood piccolo in C made by the Viennese master Johann ZIEGLER (1794/5-1858). ZIEGLER was one of the most important woodwind instrument makers during the mid-nineteenth century, with a great reputation. His instruments were played in many of the famous orchestras around Europe at that time.
show more

This instrument dates to around 1830-1840. It has six nickel silver keys and the rings are crafted in ivory. The piccolo features a tuning slide. When the tuning slide is fully inserted, the piccolo plays at a=444 Hz. With the tuning slide extended to the second marking (6 mm), it plays at around a=440 Hz. 

The piccolo has been fully restored: cleaned, new pads, new head cork, repair to the head joint.  At just 79 g, this lightweight piccolo has a very fine and elegant sound.

Important note

This instrument contains ivory. A certificate for the legal sale of this instrument within the European Union is supplied when purchased. For those based outside the European Union, we can arrange a CITES for its legal exportation and importation.

show less
If you are interested in this product or need more information about it, please leave us a message using this form. We will get back to you shortly.