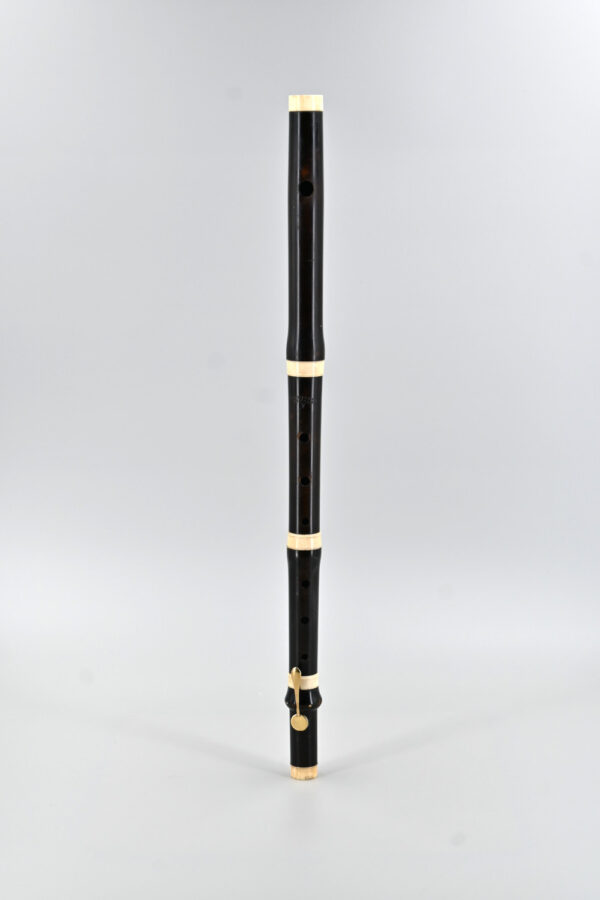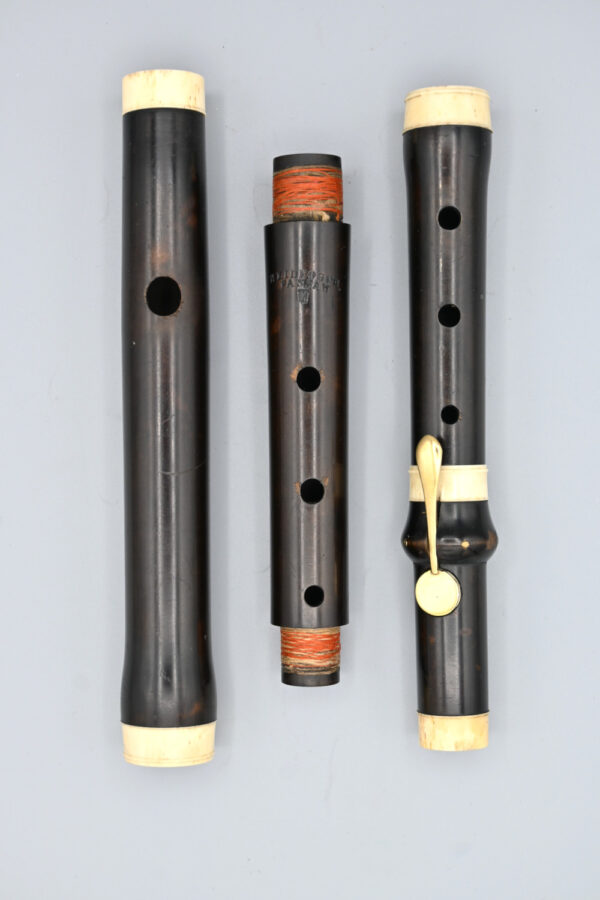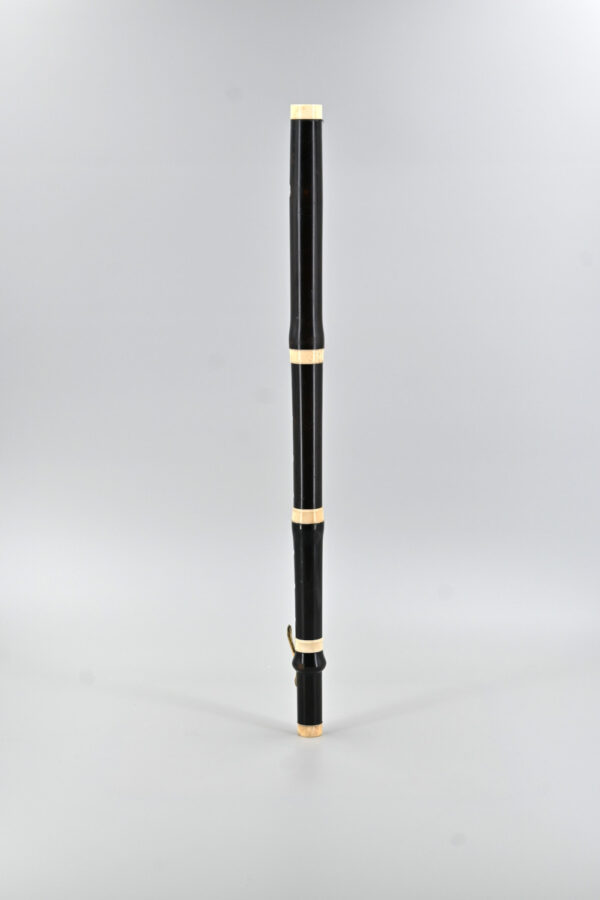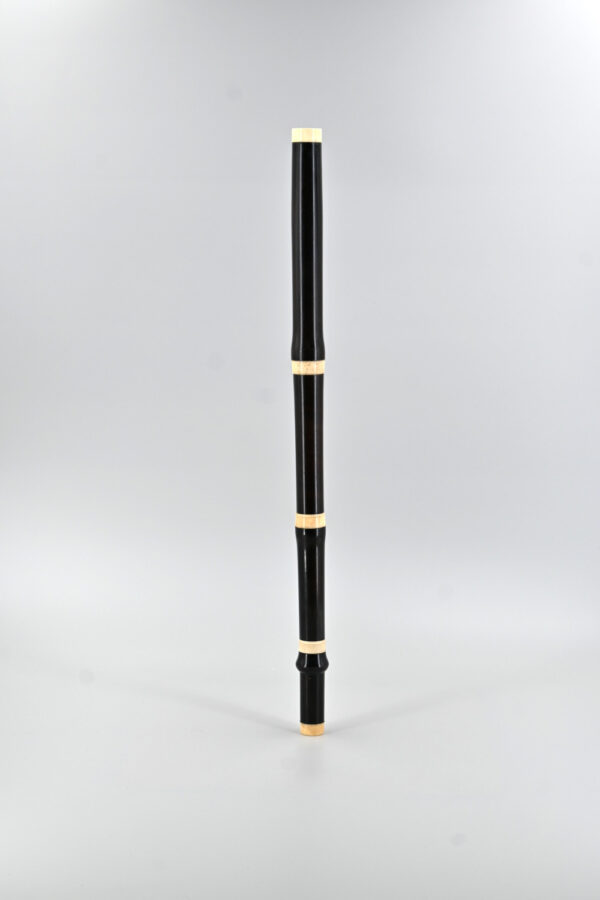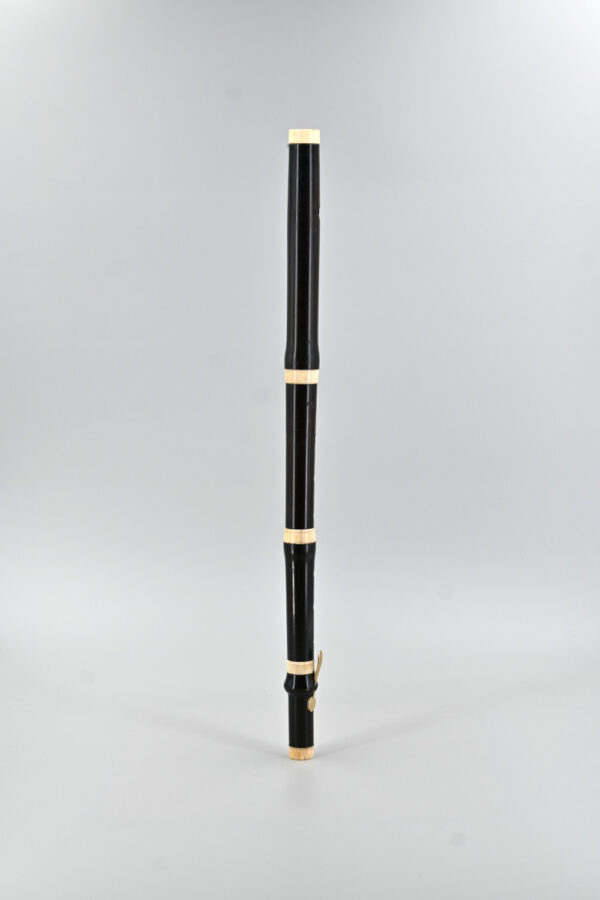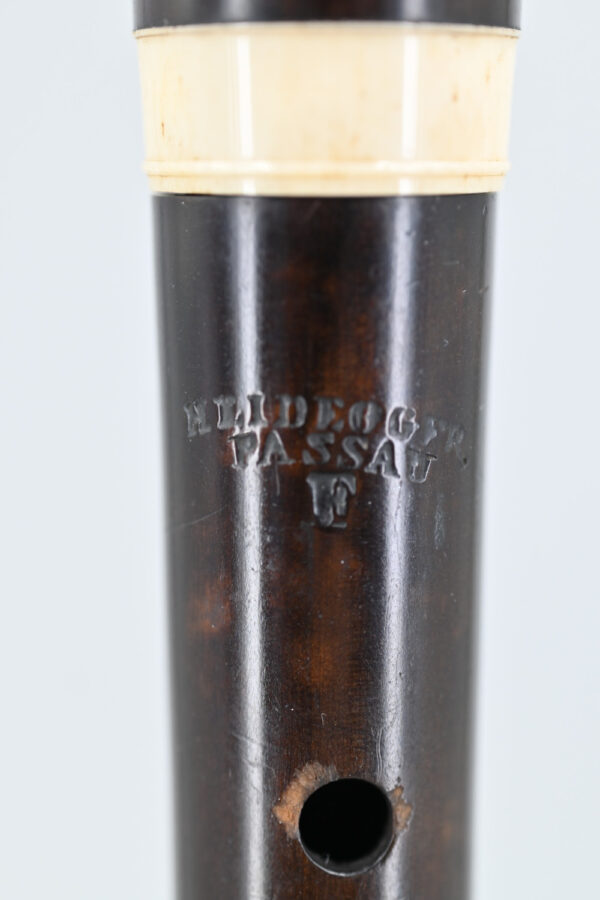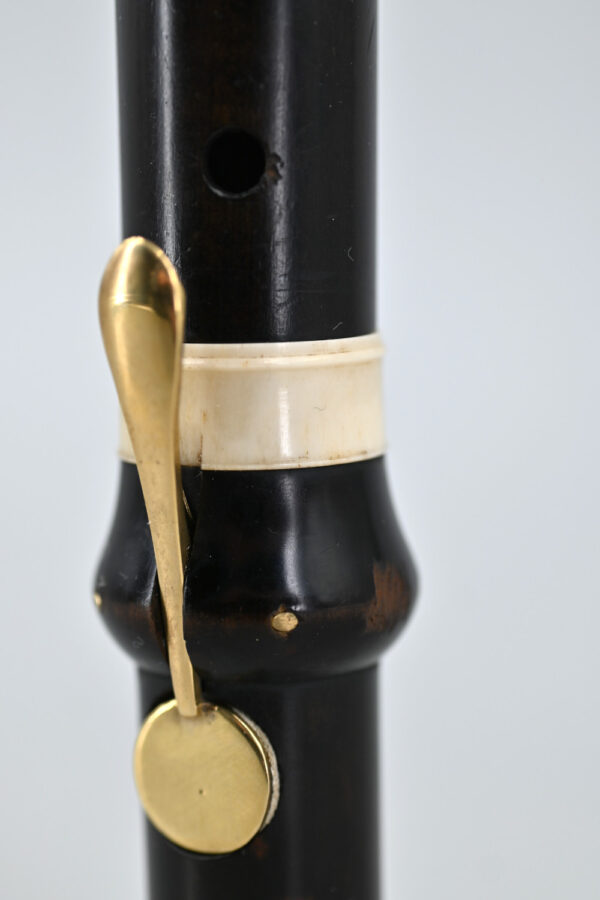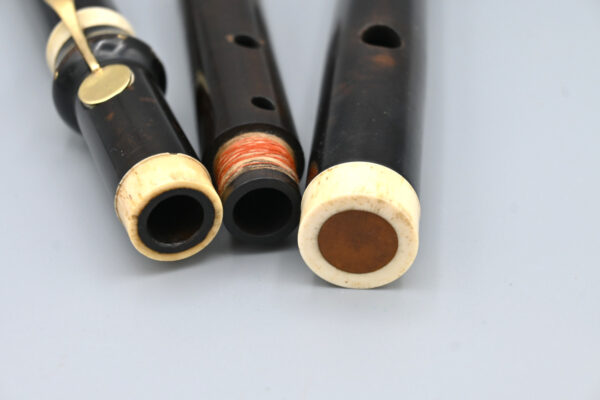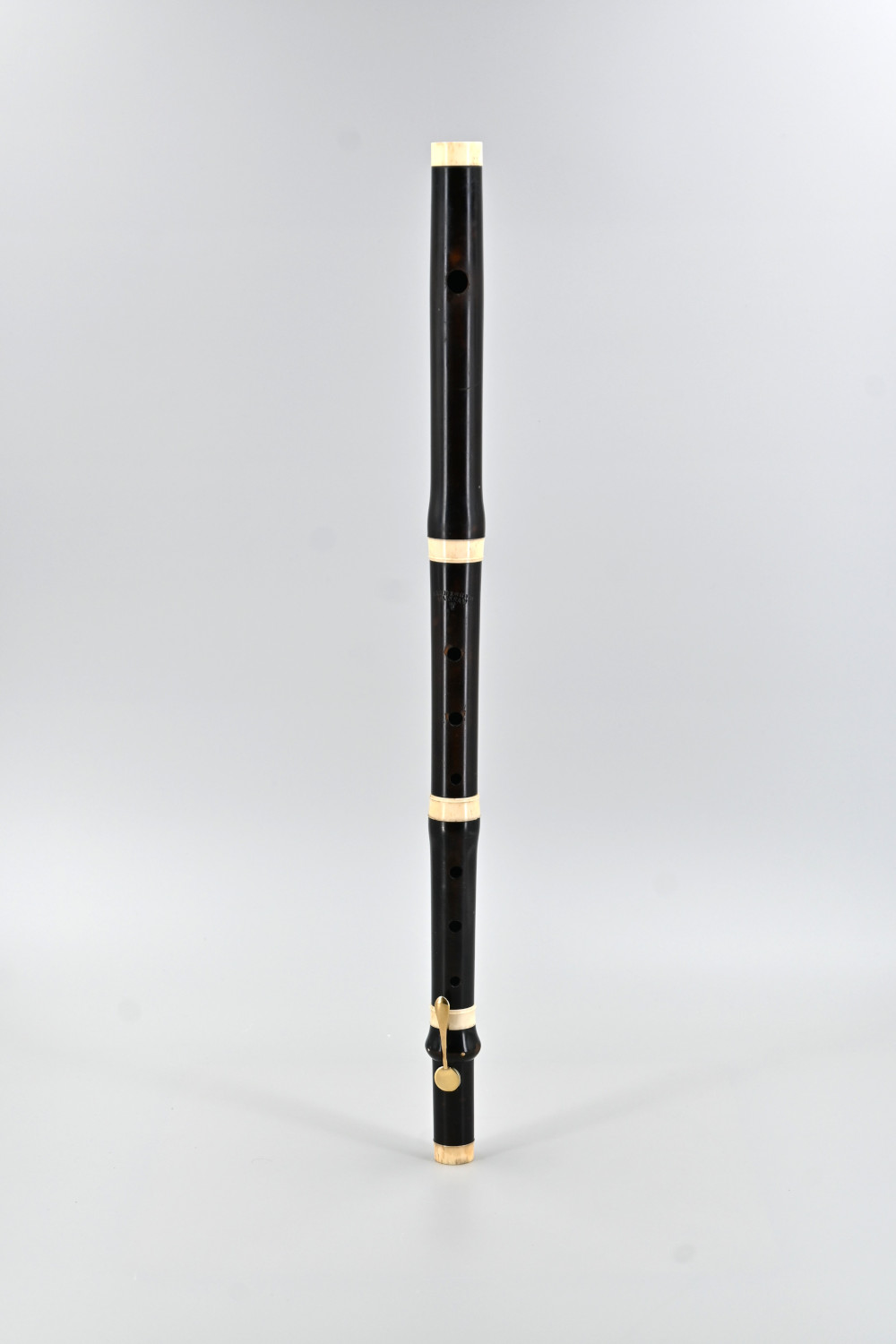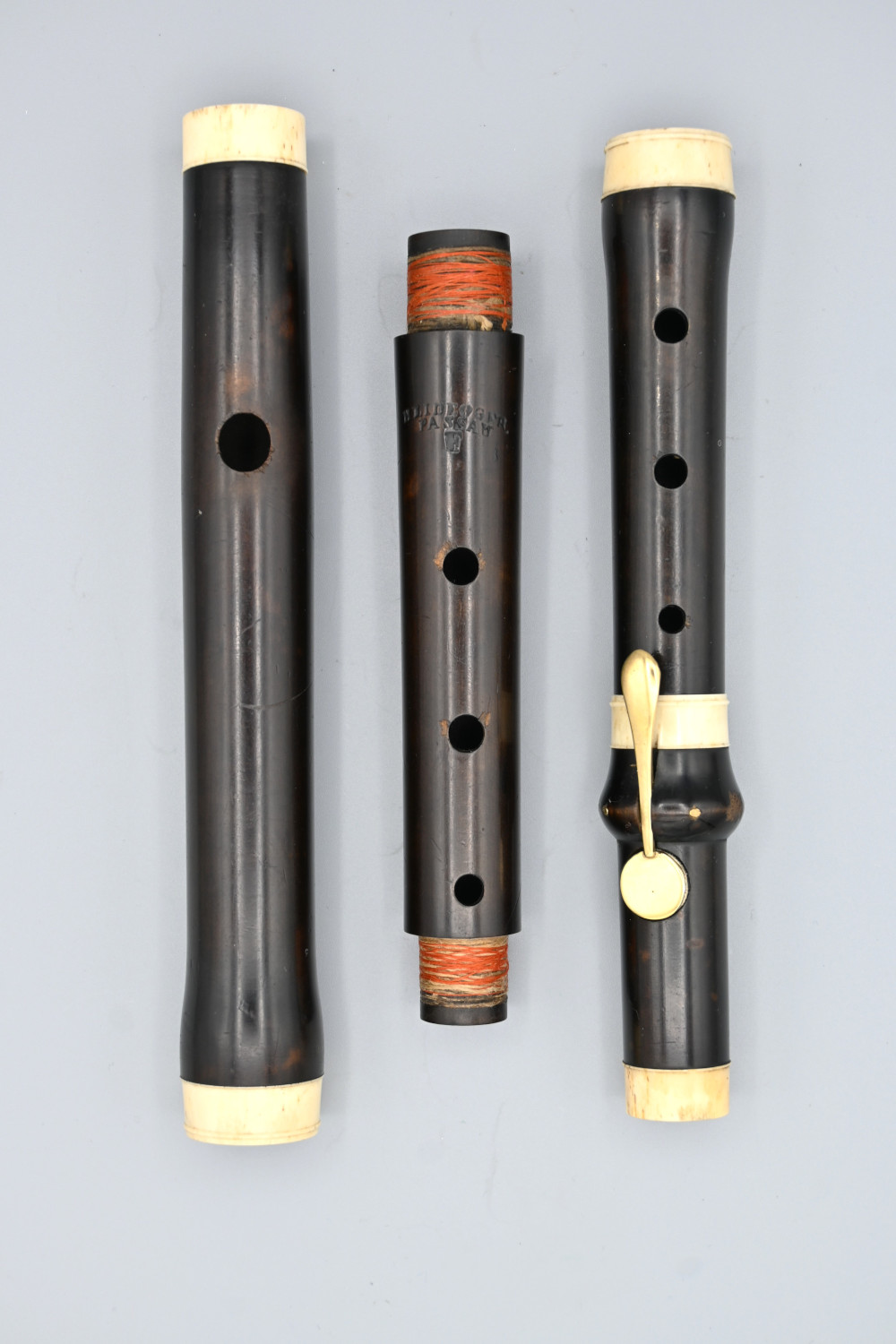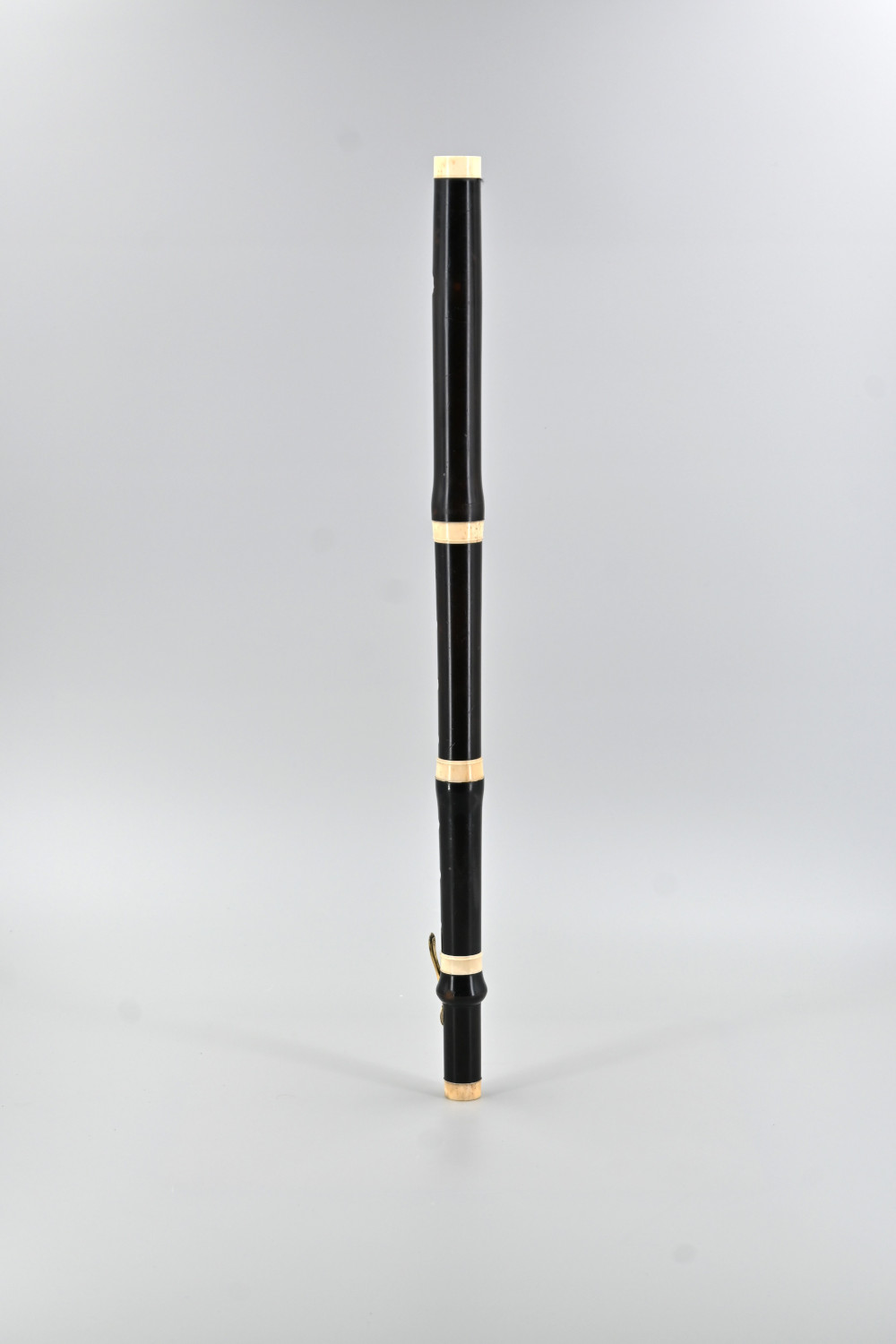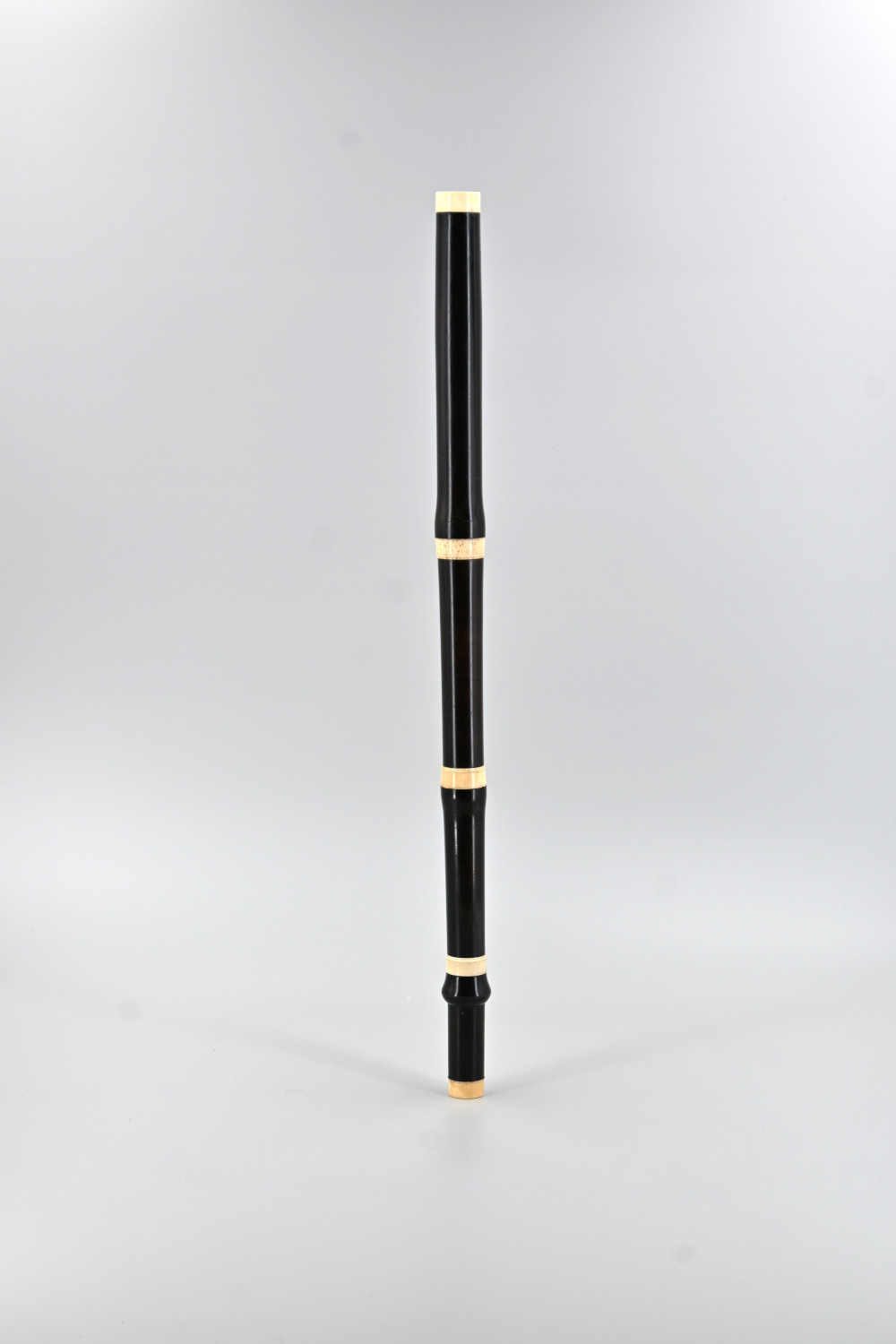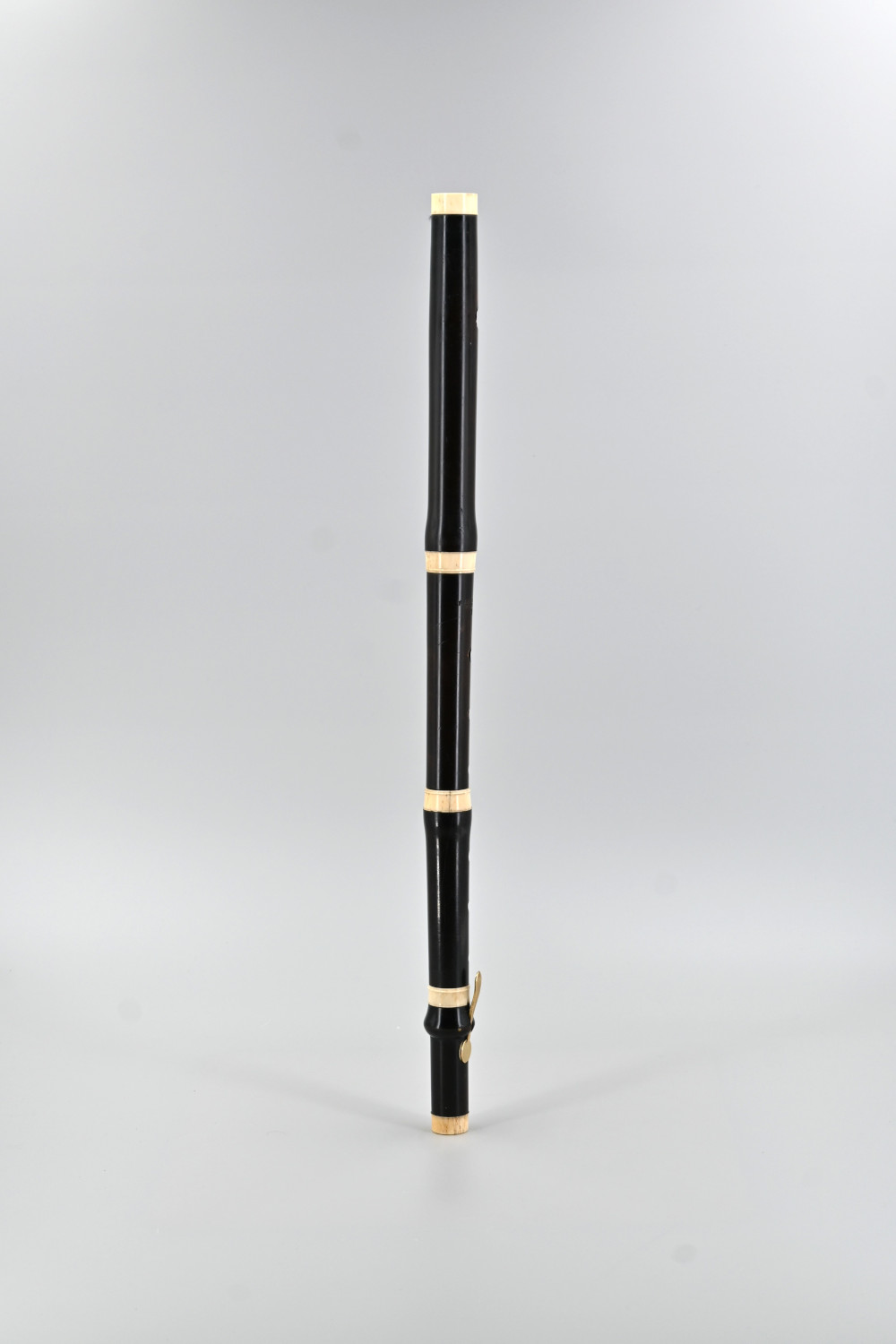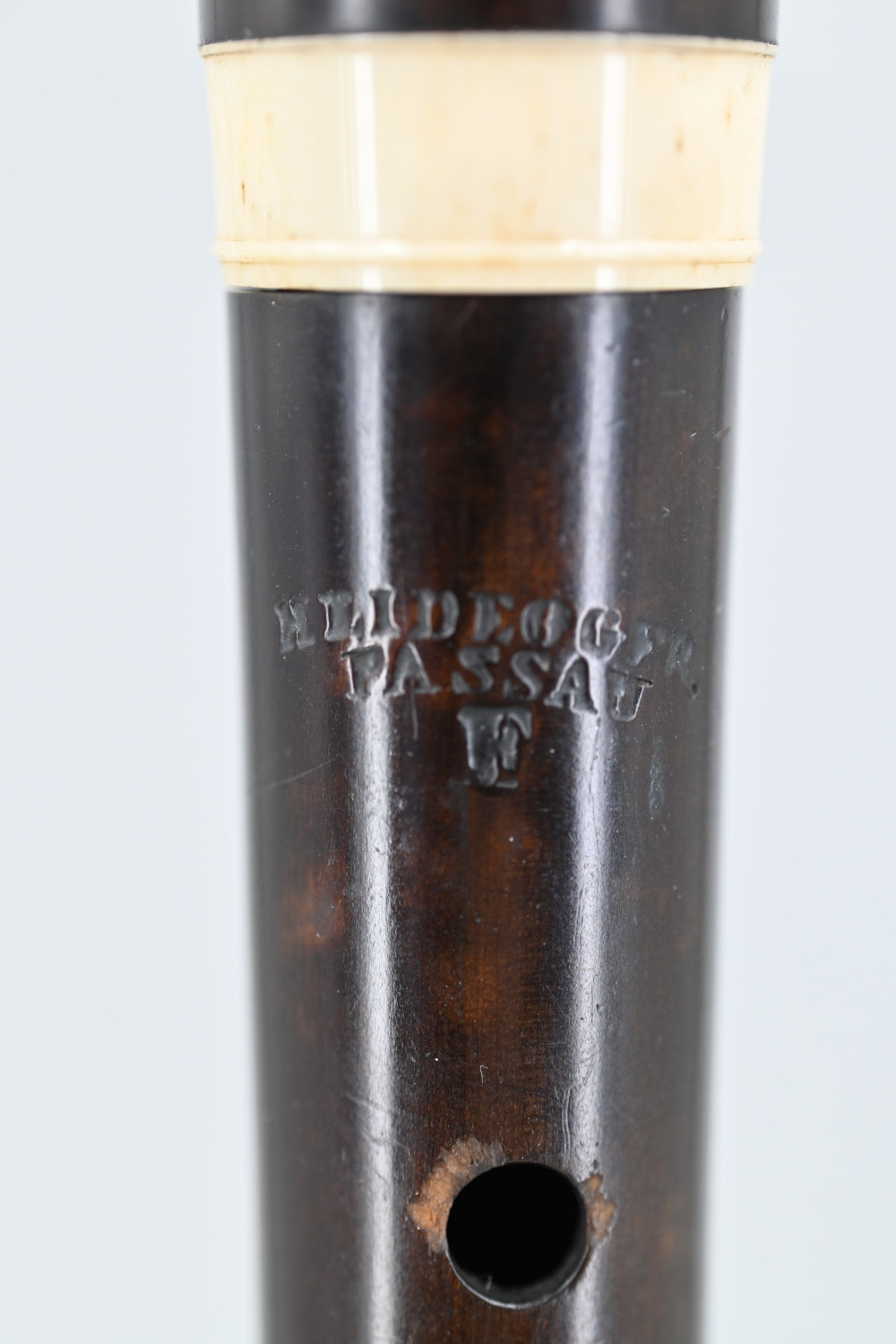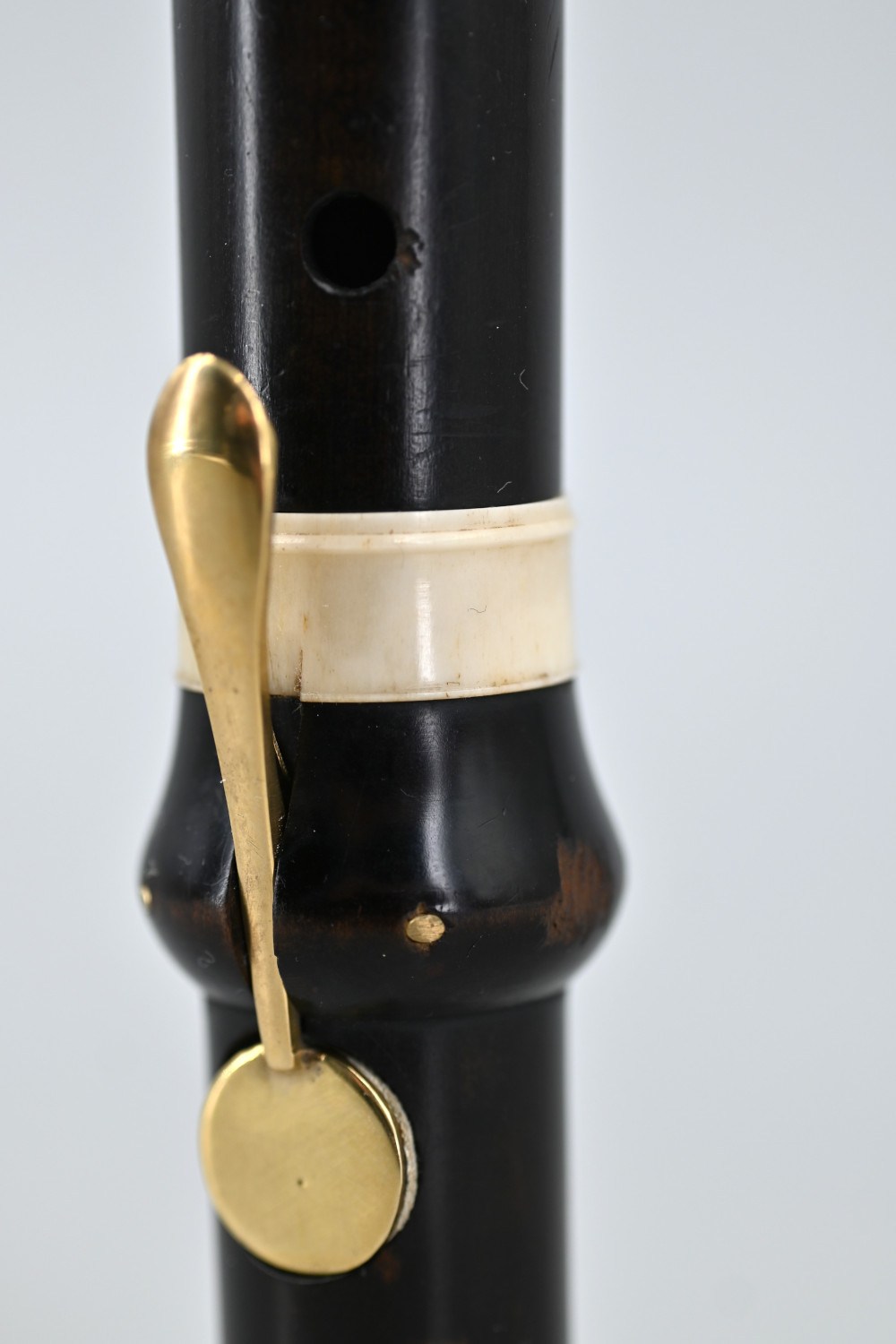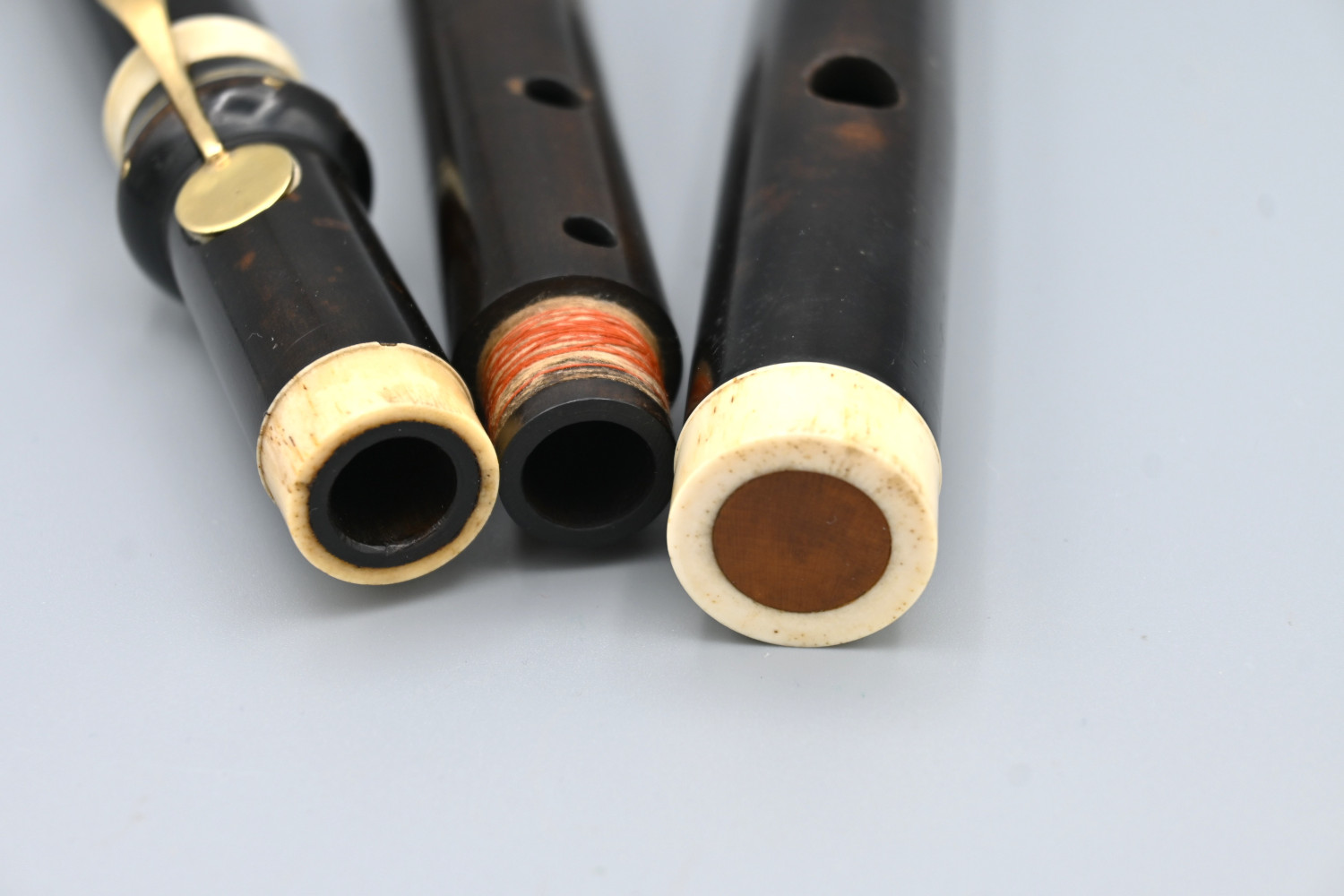 Third flute – HEIDEGGER, Georg
850,00 €
Category
Flutes
Maker
HEIDEGGER, Georg
Marks and inscriptions
HEIDEGGER/PASSAU/F
(on middle joint)
Period
1830-1900
Place of origin
Passau, Bavaria, Germany
Description
Single-keyed third flute
Materials
Stained and varnished fruit wood (?) bone, brass
Dimensions
Total length 505 mm
Sounding length 438 mm
Weight 158 g
Condition
Working condition
Price (€)
€850.00
Ref
1069
Description
Third flute – HEIDEGGER, Georg
For sale here is a four-part flute made by the Bavarian maker Georg HEIDEGGER (1815-1859). Georg Heidegger was the first of a family of instrument makers active in Passau, Bavaria, Germany and Linz, Austria from the nineteenth right up to the twentieth century.
It is third flute, which means that it is a third higher in pitch than a regular flute. It is marked with 'F' because when all the fingerholes are covered, the instrument plays an F.  Third flutes could be employed for wind music and were easily combined with brass instruments which are normally pitched in B-flat.
show more

 The flute is crafted in perhaps a fruit wood, which has a fine grain and is light. It looks like a dark wood only because it has been stained and varnished. The rings are made of bone (not ivory!), possibly from a cow, and present the typical porous surface of this material. On closer inspection the pores look like very small dots or holes that cover the surface of the bone.  

The instrument is finely turned and masterfully made. The turning profiles and the style of the instrument resemble English flutes of the beginning of the nineteenth century. We believe this flute was made around 1840.

The pitch of this flute is a=448 Hz, which was typical pitch in and around Munich and parts of Bavaria at that time.

Unfortunately, a four-legged friend (possibly a mouse) found it to be a bit tasty and gnawed a bit around the fingerholes. Now these bitemarks are part of the flute's almost 200-year history! Fortunately, they don't affect its playing condition

The flute was restored by a previous owner and overall, plays nicely and well in tune.

show less
If you are interested in this product or need more information about it, please leave us a message using this form. We will get back to you shortly.