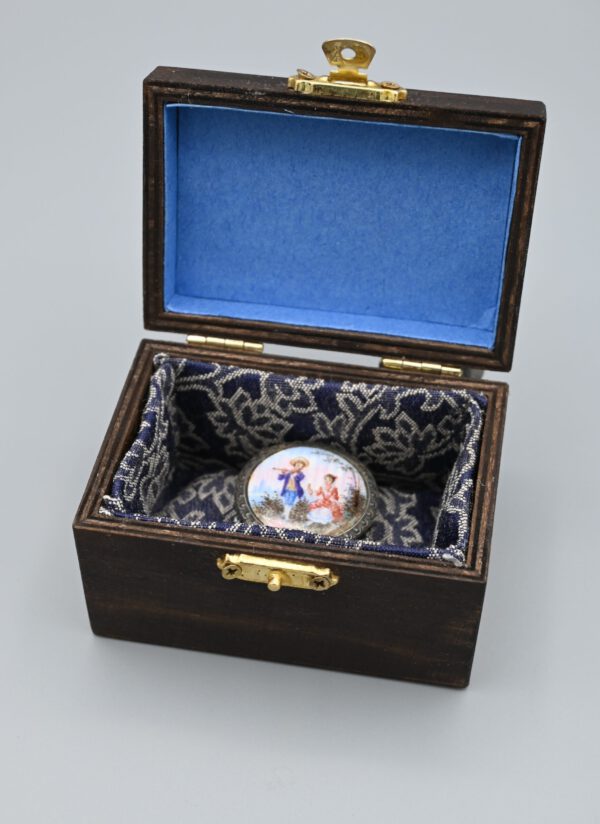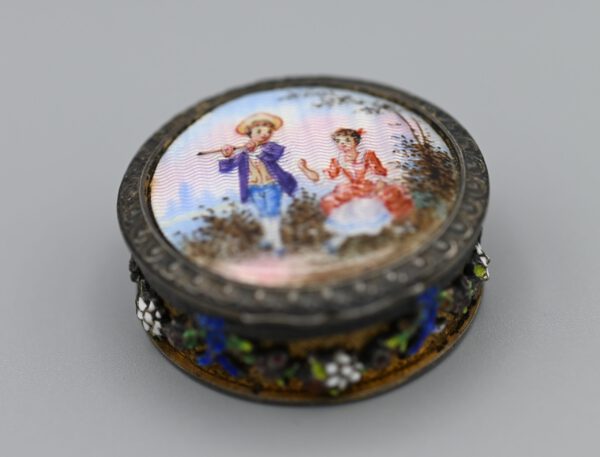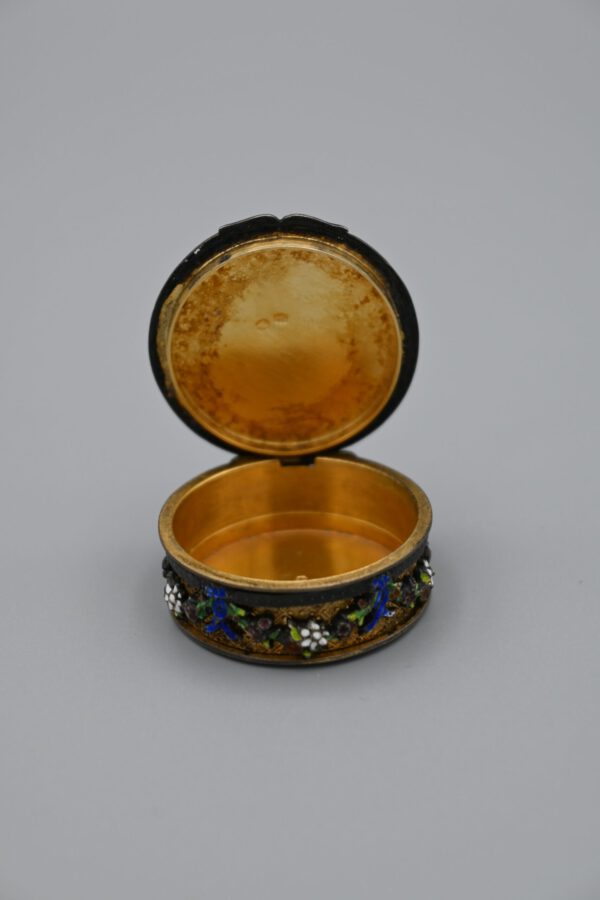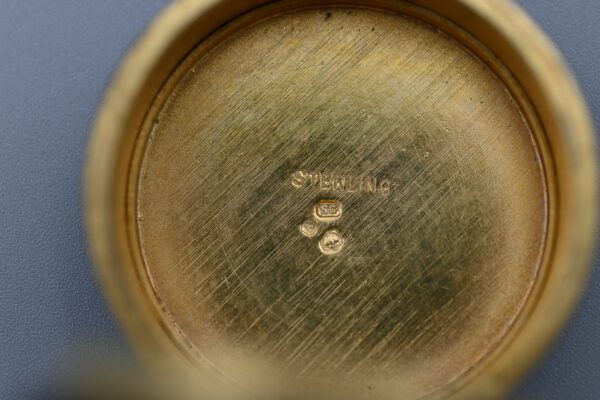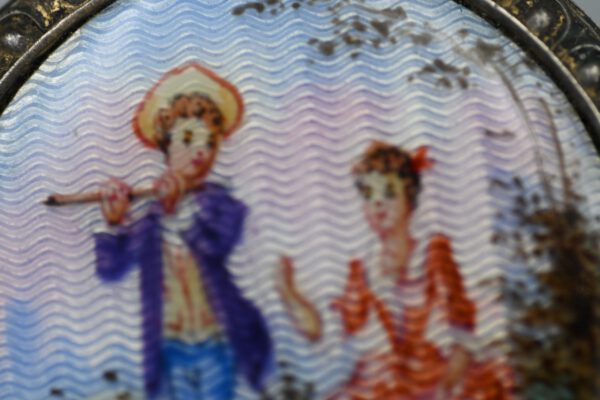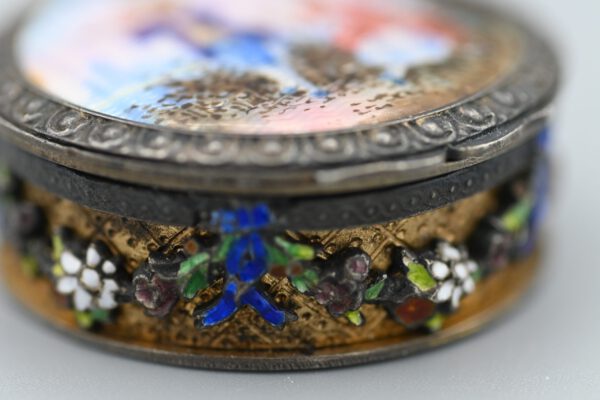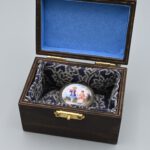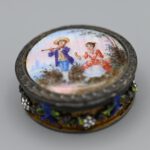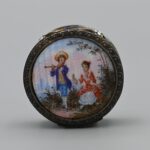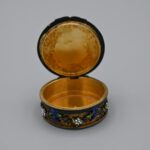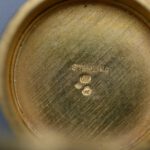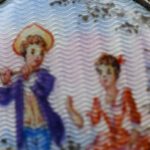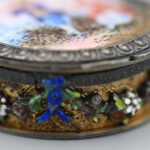 Enamel and silver pillbox
360,00 €
Category

Boxes and cases

Marks and inscriptions

'

SG' stamped on base

Period

1900-present

Place of origin

Vienna, Austria

Description

Early 20th century Austrian 900 standard silver gilt and enamel pill box

Materials

Silver, enamel

Dimensions

Diameter 35 mm, weight 29 g

Condition

Working condition

Accessories

New fabric bag

Other distinctive features

Flute player, guilloché technique

Price (EUR)

€

360.00

Ref

47
Description
An early twentieth-century silver gilt and enamel pill box. It dates from circa 1910 and was made in Vienna, Austria.
It has a circular shape and the hinged lid features and egg and dart rim. The lid of the pill box has a painted guilloche enamel scene of two figures. One of the figures is playing the flute and the lady is of course is sitting and listening to the music. Perhaps she is impressed! The sides have applied decoration of swags of edelweiss and other flowers and greenery with polychrome enamel.
Inside it is marked SG.
If you are interested in this product or need more information about it, please leave us a message using this form. We will get back to you shortly.