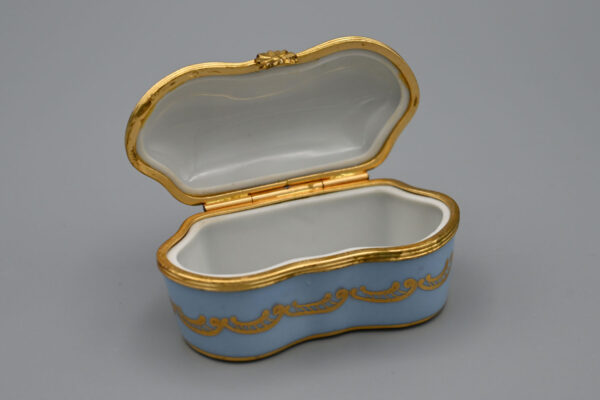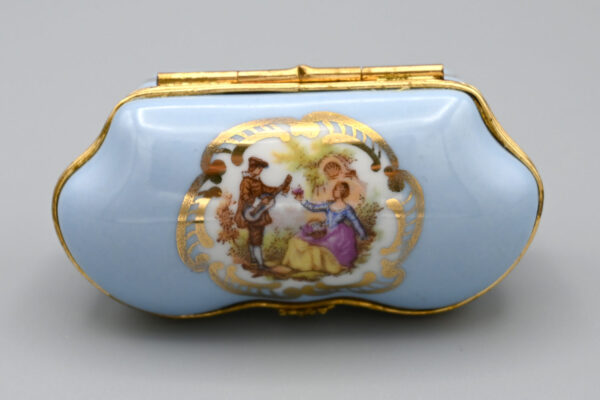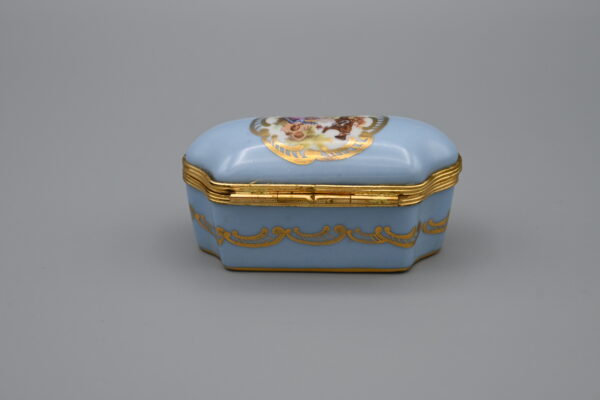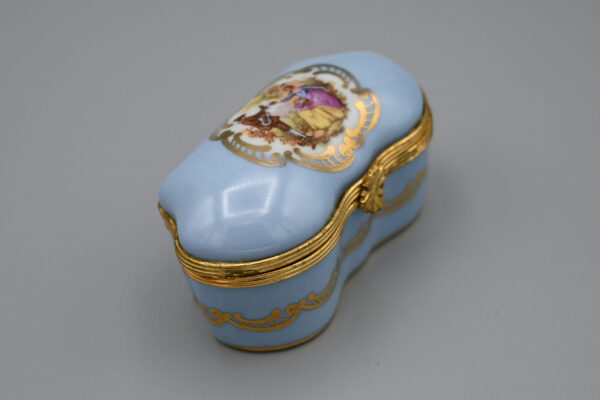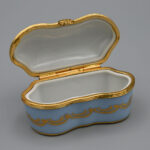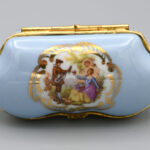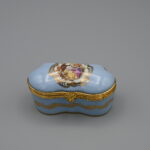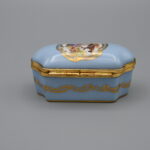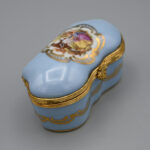 Courting Couple Fragonard-style porcelain trinket box
45,00 €
Short description
Porcelain trinket box
Category
Boxes and cases
Gift ideas under EUR 100
Marks and inscriptions
Louis Limoges France
G 80
Period
1900-present
Place of origin
France
Description
Blue porcelain trinket box
Materials
Porcelain
Dimensions
60 mm x 35 mm x 35 mm
Weight 58 g
Condition
Working condition
Price (EUR)
€45.00
Ref
53
Description
Courting Couple Fragonard-style  porcelain trinket box
Exquisitely decorated porcelain trinket box made in France. It features the famous Fragonard 'Courting Couple' love story scene. Here a couple dressed in fine 18th Century clothing are together in a woodland pastoral setting. The lady offers the gentleman some flowers. He is serenading her with a guitar.
The pastel blue box can be securely closed with the clasp. The ideal place for pills, keepsakes or little secrets.
If you are interested in this product or need more information about it, please leave us a message using this form. We will get back to you shortly.