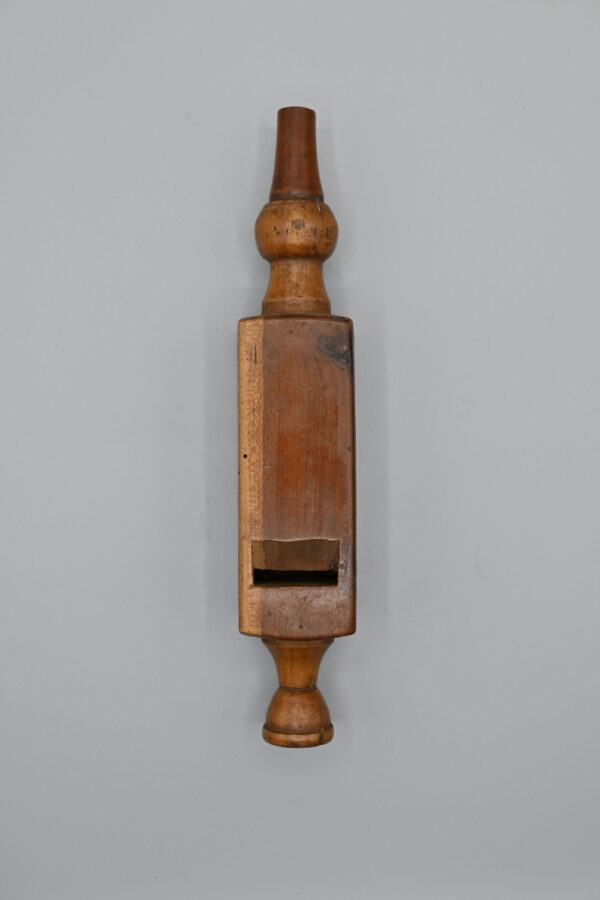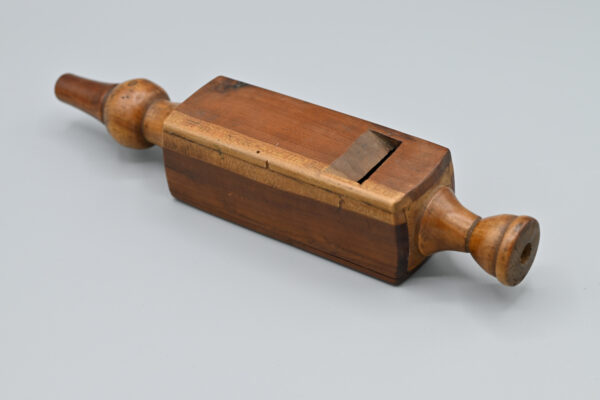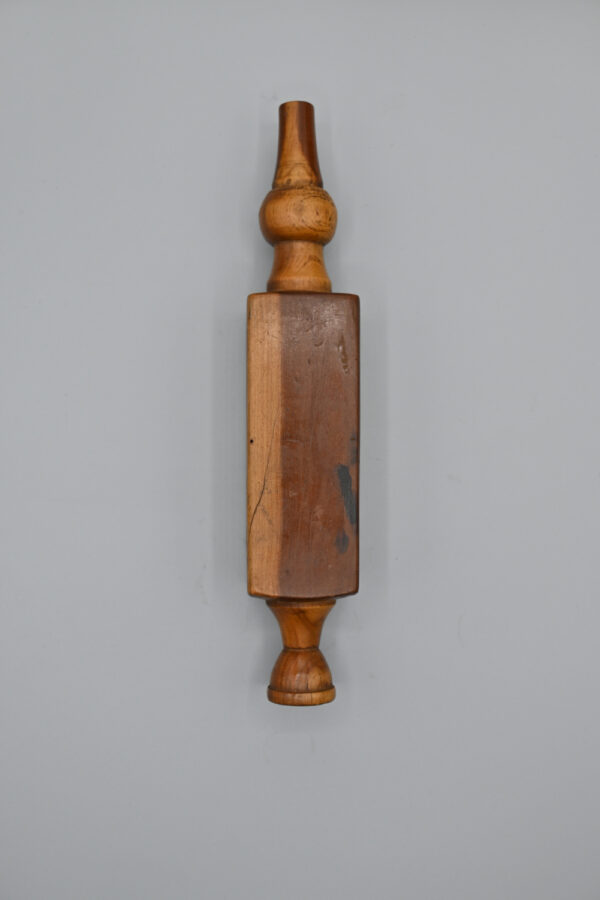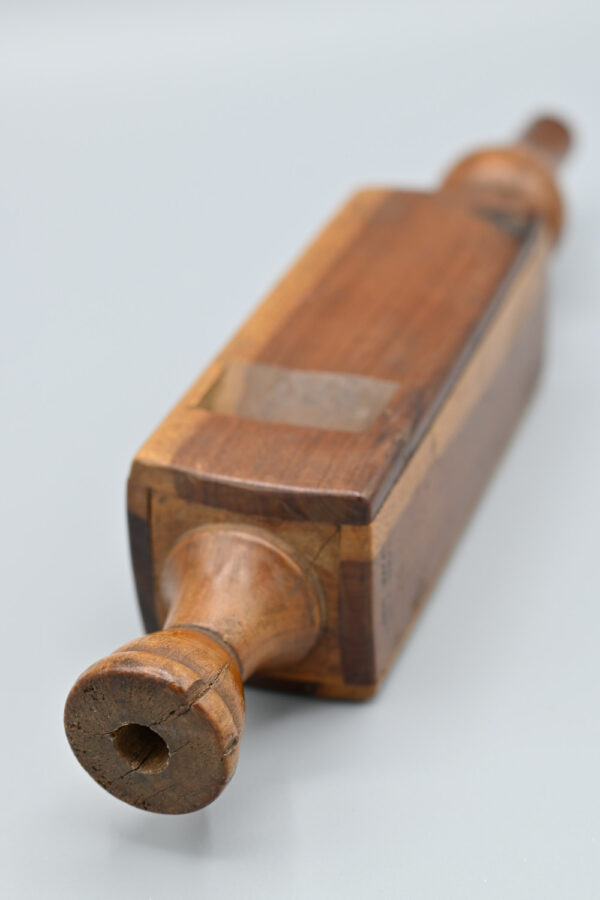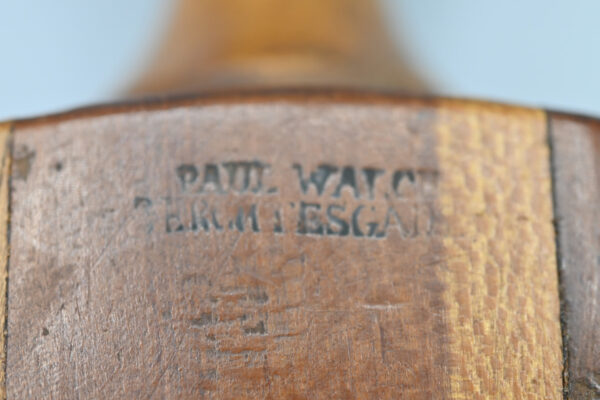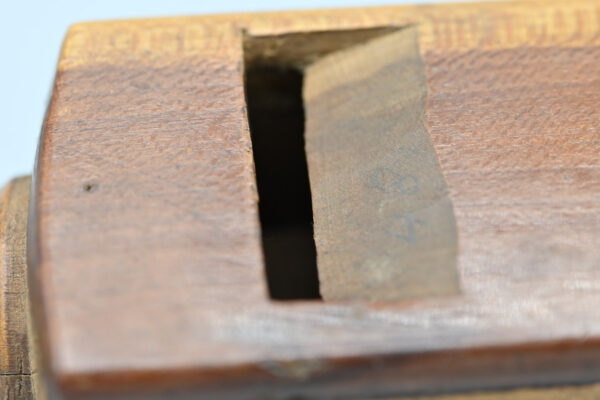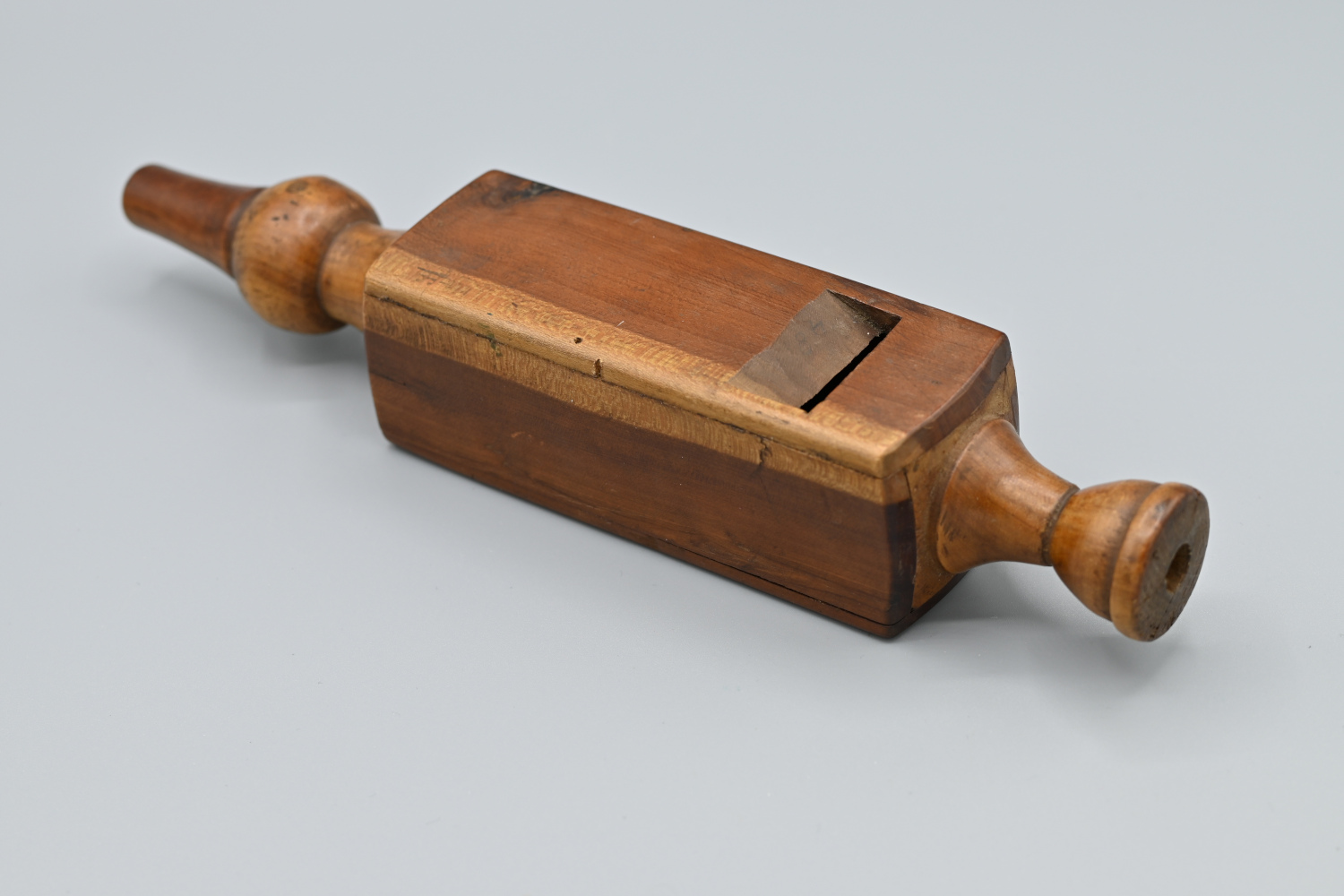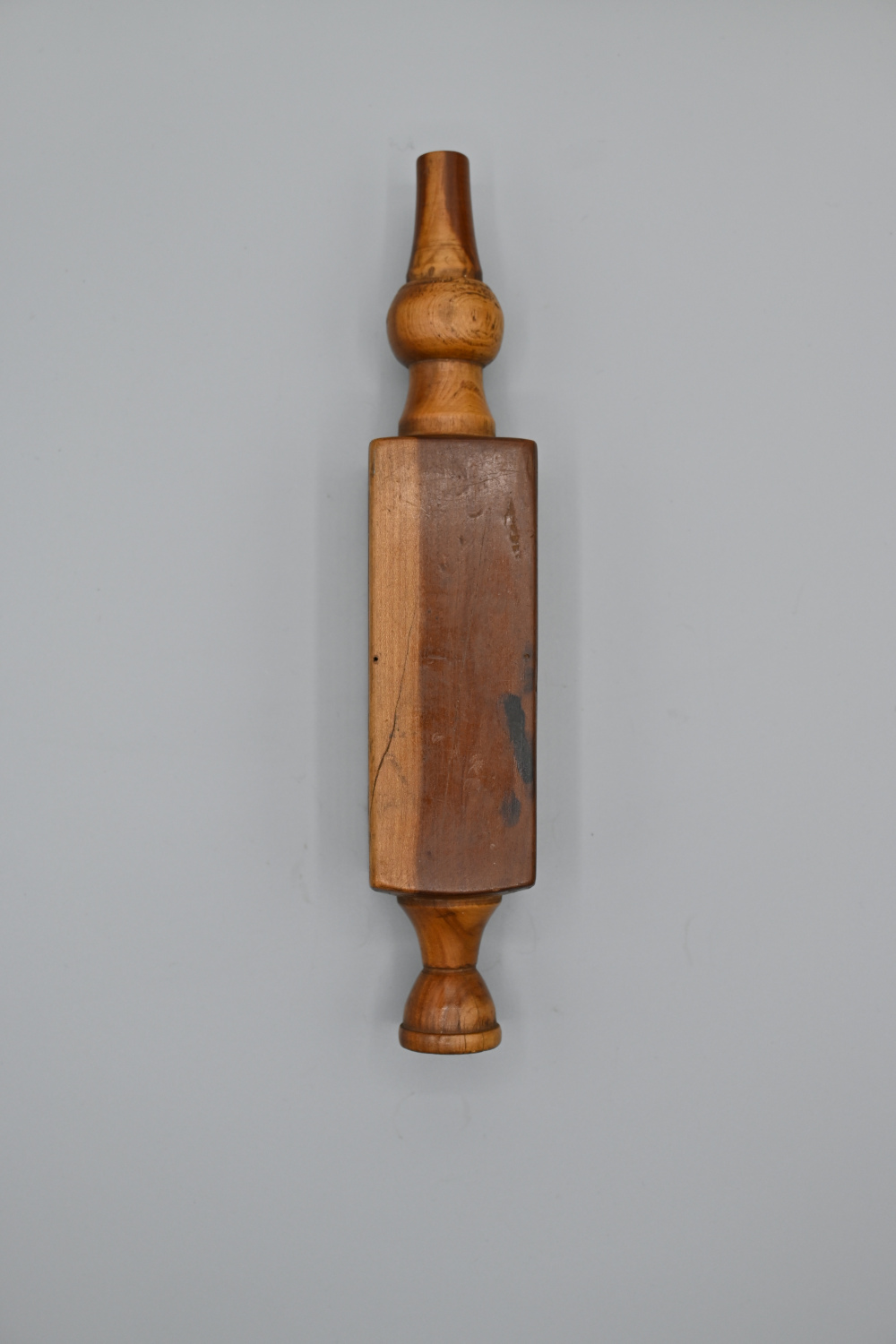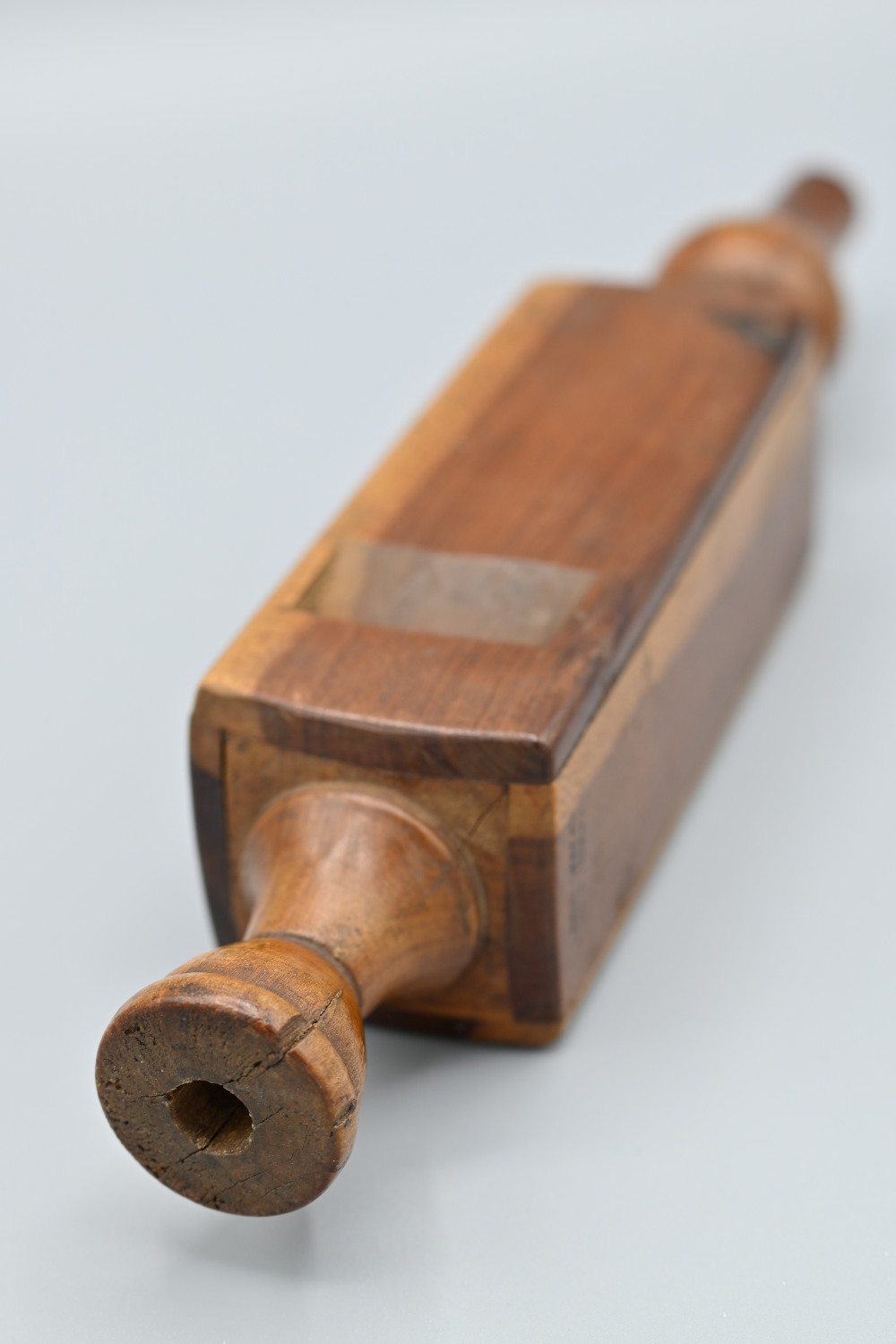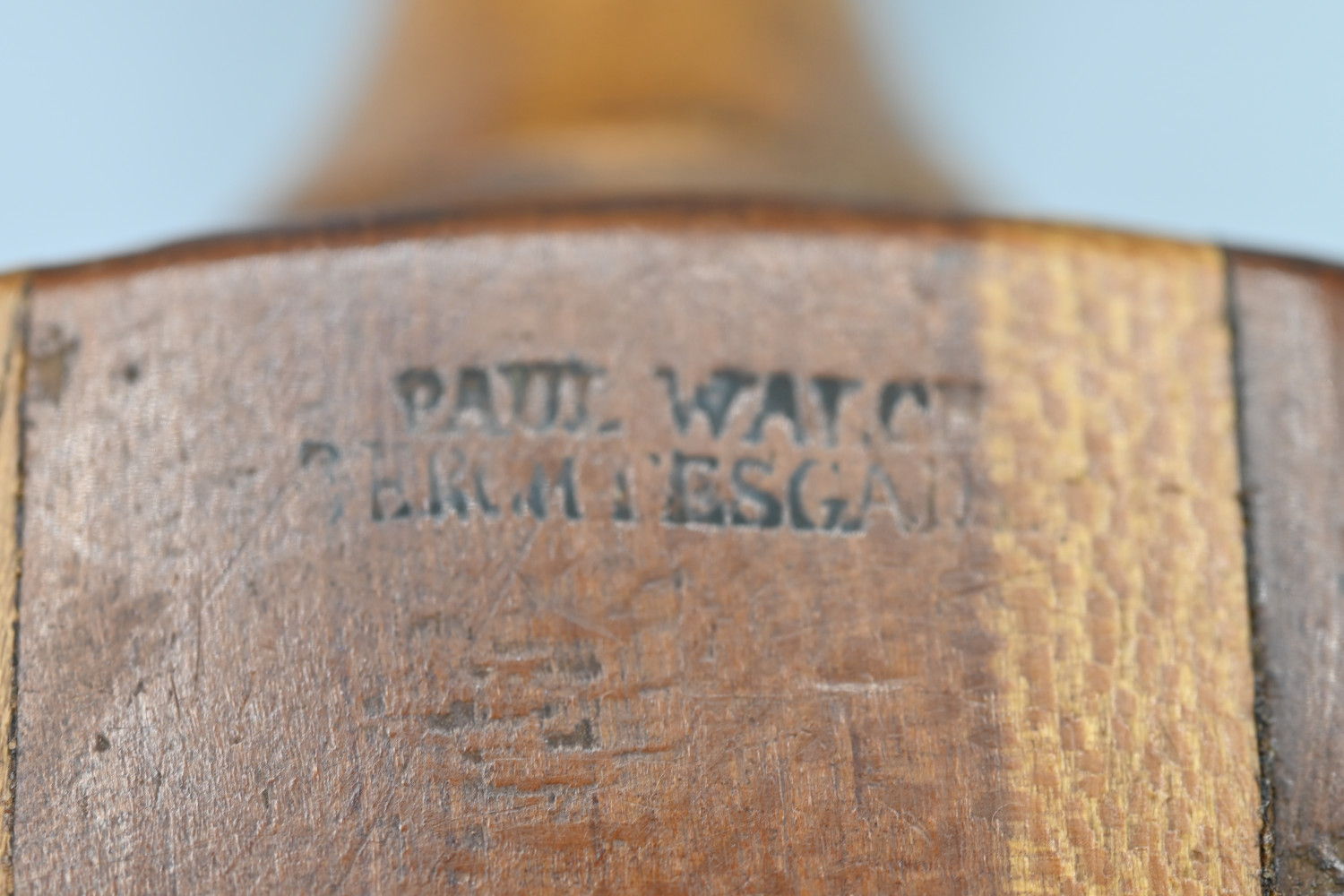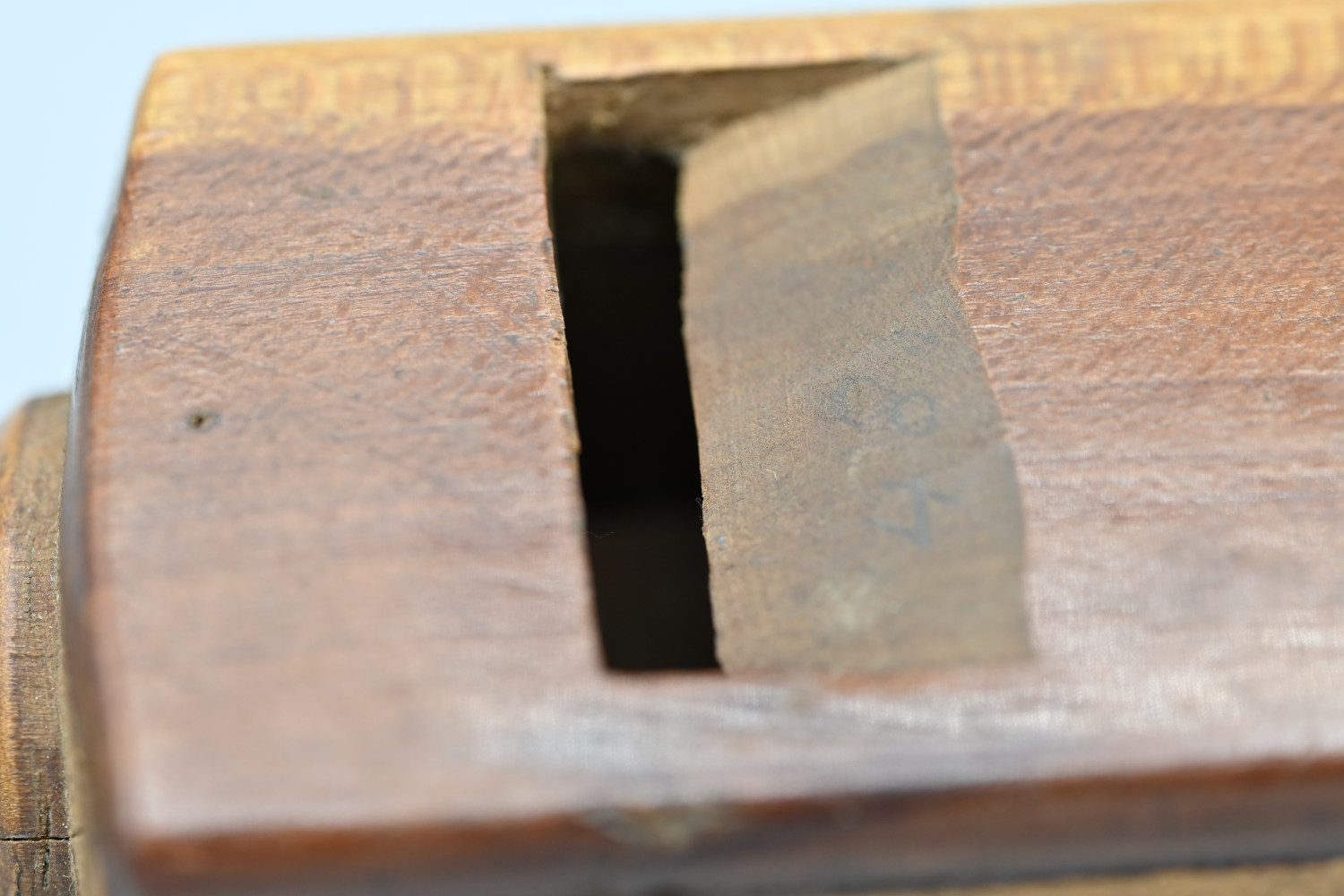 Pitch pipe – WALCH, Paul
260,00 €
Category
Flageolets & recorders, Other collectables
Maker
WALCH, Paul
Marks and inscriptions
PAUL WALCH

BERCHTESGADEN

Period
1830-1900
Place of origin
Berchtesgaden, Bavaria, Germany
Description
Square, wooden pitch pipe
Materials
Plum wood
Dimensions
Total length 250 mm
Width & height 45 mm
Weight 150 g
Condition
Sold as is, for restoration
Price (€)
€260.00
Ref
1021
Description
Pitch pipe – WALCH, Paul
Here we have a lovely example of an early pitch pipe. It was made by (Johann) Paul WALCH in Berchtesgaden, Bavaria, Germany.
The area of Berchtesgaden was home to numerous families of 'Pfeifenmachers' [pipemakers]. The WALCH family was one of the most important of these families. There was a woodwind instrument makers' guild in Berchtesgaden from 1581 to around 1870. In total, around 50 makers with the name WALCH are documented in the guild. It is therefore difficult to establish any relationships or identify the marks of specific family members. The family were famous for making fifth and sixth flutes (known as Berchtesgadener Fleitln).
show more

There is some information however about (Johann) Paul WALCH. He was born in Berchtesgaden in 1810 and died around 1873. He succeeded his father Lorenz WALCH (1786-1862), who was a master flute maker. Paul owned a 'factory' for flutes and clarinets. He was the last of several generations of woodwind instrument makers who started out in the fifteenth century.  He passed on his craft to Georg Oeggl and his great-grandson Bernhard Oeggl still makes Berchtesgadener Fleitln today.
At some moment, Paul WALCH decided to make a pitch pipe. This delightful early pitch pipe is made of plum wood. A curious additional item for any collector!

show less
If you are interested in this product or need more information about it, please leave us a message using this form. We will get back to you shortly.